You started a blog! Yay!
Or, you're thinking about starting a blog! Yay to you too mama!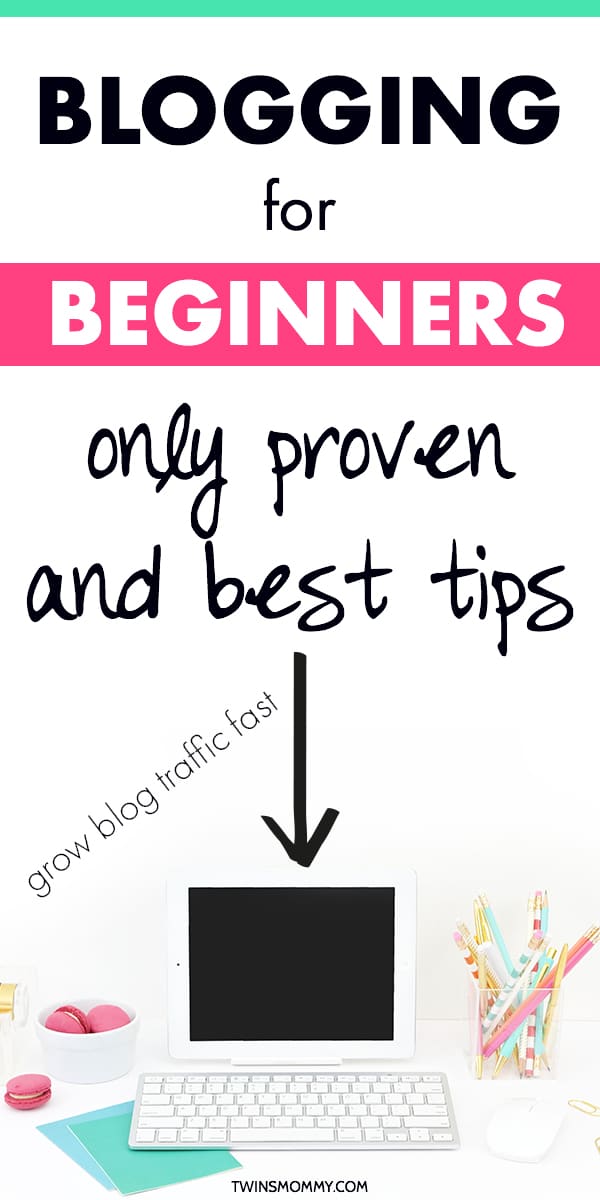 As a beginner blogger, there is a ton – ton, ton, ton – of things to learn about and focus on.
How do you grow your blog traffic?
How do you make money from blogging?
What are the best blogging tips for beginners?
Let's dive into this ultimate guide for blogging for beginners. We'll go through the most important and proven blog tips to help you have a successful first year as a mom blogger.
And if you haven't started a blog yet – now is the perfect time! Check out my step-by-step tutorial on starting a blog!
Getting Started With Blog Tips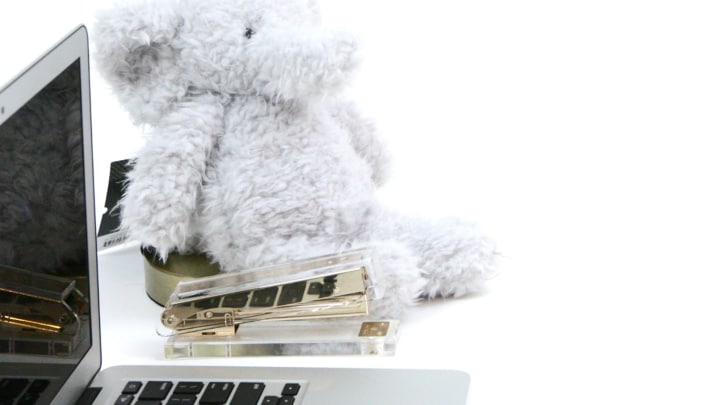 You started a WordPress blog and you have no clue what to do!
While I can't go into all the tech lessons – I do have a course specifically if you want to be a freelance writer on setting up your writer website with all the pages and tech stuff you need for your WordPress blog – I can point you to my favorite WordPress themes and plugins.
The Unwind Theme from WordPress is a free tier and is totally customizable. You can pick your fonts, the placement of your menu, how your sidebar and bottom bar look and so much more.
I have a demo site and am using the Unwind Theme and it's awesome. I customized it to look similar to my Twins Mommy set up.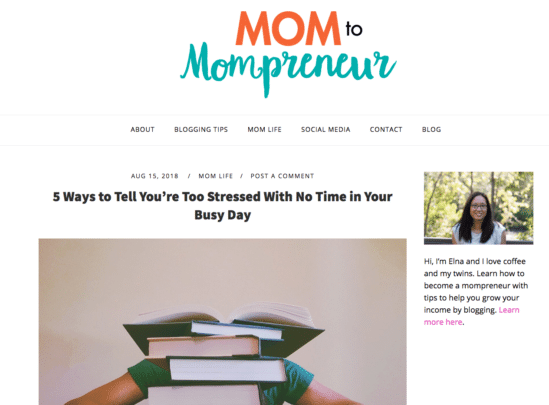 As a new blogger, your blog's theme shouldn't overpower your content on your blog. There is no need for fancy dots, or swirls or an image background. Typically a white background with dark font is easier to read. Your logo doesn't have to be big, but it does have to be prominent.
I have a tutorial on creating your logo if you need help!
As for your WordPress plugins, you will need social media sharing buttons and follow me buttons for your blog. You can use Sumo sharing buttons.
You can also get the Save it button from Pinterest. This appears when you hover over an image.
With your blog looking good and with the tech out of the way, now comes the big part – figuring out your blog niche and audience.
The best tip I can give you for figuring out your blog niche is to figure out what you want to blog about, what you know most about something and if that topic can be monetized. Most topics can be monetized in one way or another. Can you have more than one blog niche topic?
Yes, you can! But, the most successful blogs focus on a core niche.
My freelance writing blog, Elna Cain, is one of the industry's leading blog for freelance writing tips. Having a core niche also helps with gaining Google traffic – search engine optimization strategies – and Pinterest traffic – social media marketing strategies.
Understanding your audience is key to growing your blog traffic, email list and income. If you target your audience, then you can help them solve their problems. Because you want your blog to be the go-to place to help readers with solving their problem.
One of my blogs, Smart Mom Ideas, is a parenting blog. I want that blog to eventually help pregnant and new moms figure out motherhood with smart ways. But, this took me a long time to figure out – over a year.
So, please, as a new blogger, don't sweat this out. Pick a topic or two and write in that vein. After three months, see what popular posts you have or which posts generated the most comments.
But, once you figure out your audience, then you'll gain traffic.
Smart Mom Ideas is over a year old and is now ranking on page 1 for relevant terms.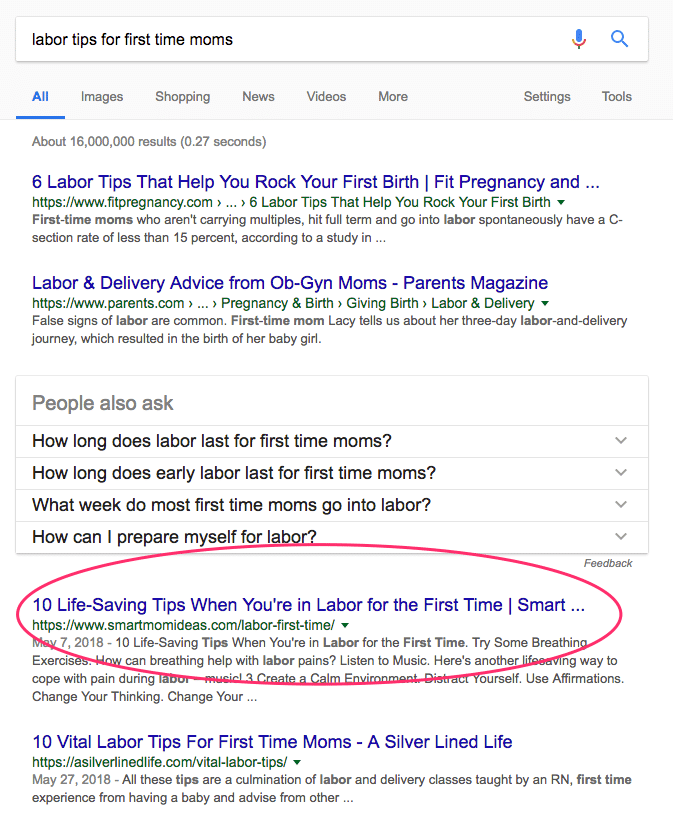 Now that I know my audience for Smart Mom Ideas, I can create blog posts just for them!
Beginner bloggers need to take the time figuring out their audience and playing around with different blog niches as a way to figure out what to blog about!
My Best Blog Tips From the Past Two Years of Twins Mommy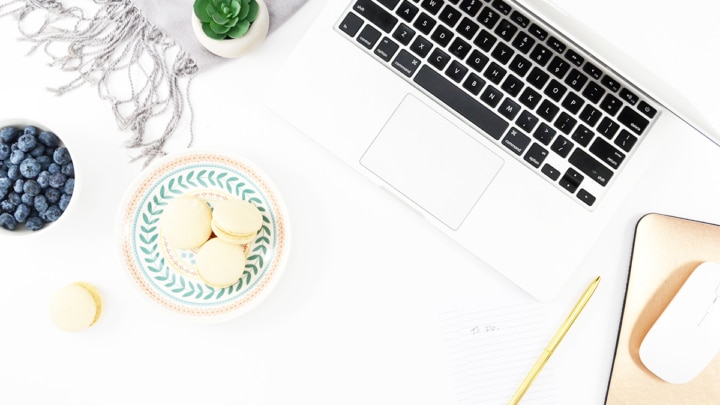 In the first year of my blog, I chose to write transparent posts, round up posts and resource posts. My goal was to increase my traffic and grow an audience. (Many of these posts later turned out to rank on the first page of Google).
Here are the key takeaways – my best blog tips – from blogging on Twins Mommy for the past two years.
1. Networking is Key to Successful Blogging
If you want to be a successful blogger, you have to open up a bit and network with other bloggers. I know this may be hard for many of you (it was for me). I'm an introvert and have a hard time opening up.
While I do Facebook Lives, I'm not the best at them, and I'm still working on enjoying myself when I do them (and not rush or seem less personable). Easy ways to network are to comment on other people's blogs, join their Facebook groups and sign up to their email newsletters.
From there, you can reach out to them and ask them a question or mention that you featured them in one of your blog posts!
Now, you must be wondering why networking leads to being a successful blogger. Let's dive in a bit.
When you start connecting with other bloggers, you get on their radar. And you never know, that particular blogger may be a big deal in their niche or some other niche. When I started my freelance writing business, I immediately checked out other freelance writer websites.
I wanted to know who was also a freelance writer like me! Where were they writing, what did they know that I didn't? I had a lot of questions, and going to their blogs helped me out a bunch.
I joined their email list and even their Pinterest Groups!
For example, I recently joined a freelance writing Pinterest group. I didn't know the group owner, but I liked her pins a lot! And one pin caught my attention – 5 Blogs Every Freelance Writer Should Read – and this blogger linked to my freelance writing blog!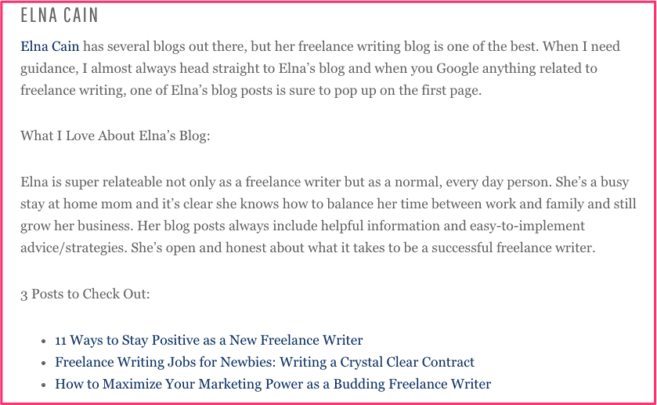 So, you see, when you put yourself out there and connect with other bloggers in your niche, they will notice you! And if your blog has a lot of helpful posts, they will link to you! This is a core foundation for your blog and something that I teach in Ready Set Blog for Traffic.
2. Blog For Your Audience First (and Then for SEO)
You may notice that a lot of beginner bloggers are chatting about SEO and learning SEO hacks. What it all boils down for you is that SEO takes time and SEO relies on valuable content.
For the first year of Twins Mommy, I only wrote blog posts that my audience wanted. Yes, I did use Pinterest to help me find topics, and that proved well in helping me rank in Google later on.
In my second year of blogging, I focussed on list building tactics and monetization strategies. I wanted to find a way to profit from my passion.
Can you see the layering strategies for new bloggers? The first year is figuring out all the blog stuff – tech, WordPress, writing, blog post topics, your audience and networking. The second year can focus on list building and monetization tactics.
Of course, there are successful bloggers that list build and make money in their first year of blogging. But, can I tell you a secret? Most of those bloggers have started other blogs before the one you're reading.
I did. I made my mistakes on my first blog and I learned from them.
So, for you, blog for your audience before trying to incorporate SEO. It has served me well for many of my blogs. I set that foundation for content and traffic and then I focus on SEO and rank on page 1 easily.
3. Try Different Lead Magnets
A lead magnet is a freebie or incentive you offer to your list. While many bloggers start right away with an email list, I chose to wait two months before I started my email list.
While I offered many freebies in my first year, towards the end of my first year, I was thinking of strategies to grow my email list.
So, in the second year, I lucked out and created a converting lead magnet and promoted my Resource Library.
It's up to you if you want to focus on offering multiple freebies to your audience in the first year. I'm learning that if I don't have a product to offer them, you really need to nurture your email list until you do have a product. For Twins Mommy, that was over a year.
So for one year, I was building my email list and just emailing them weekly emails of my latest blog post mostly.
But, once I had a product, then I can form a sales funnel and a reason to offer my best tips to my email subscribers (as it benefits them and benefits me).
When figuring out your first freebie think about one problem your audience has and a quick win for them.
For example, if you have a health blog for new moms some freebie ideas may be:
5 Quick Tummy Tightening Exercises for Postpartum Moms
23 Stroller Exercises You Can Do With Baby
Weekly Food and Exercise Plan for New Moms
Think checklist, printable, small guide or chart as your first freebie. My first freebie for Twins Mommy was a Grow Your Blog Checklist.
4. When You're Ready, Try Doing Video
Videos are big this year, and it was the same last year. I decided I would try Facebook lives and that has helped me grow my brand and income. Your readers want to invest in you, so showing them YOU can help with that know, like, trust factor.
But, what if you're scared to do a Facebook Live? I get you! I was too! What I suggest is practice! Create a private Facebook group (just you and hubby or close friend) and practice doing Facebook Lives there! That's what I do to practice before I do Lives.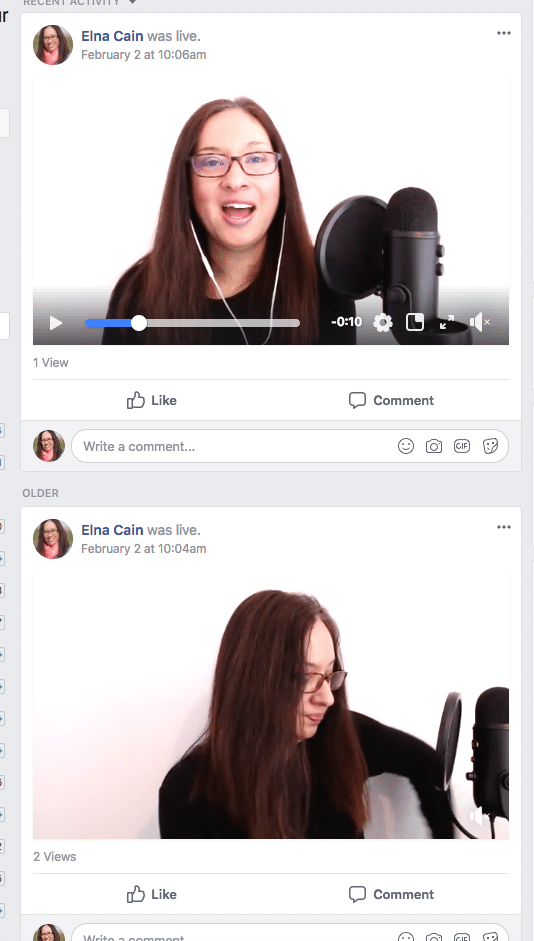 Video is another way to promote your content. Some people like to watch while others read. I like to use video to repurpose my blog post topics. I also upload my Facebook Lives to YouTube as another way to grow my audience on multiple platforms.
But again, as a new blogger, this isn't necessary RIGHT NOW. I started doing this in year two.
5. You Will Be Copied
I've come to terms with toe-stepping and accusations. I've seen many other mom blogs start and create similar content as I have. This is normal, and I don't mind at all. Blog topics aren't copywrited.
Just search on Pinterest for sleeping tips for newborns and you'll get rows and rows of pins around that topic!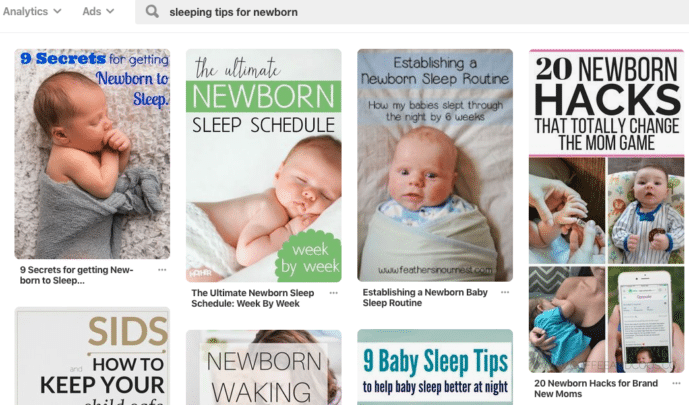 But, sometimes a blogger will go too far.
Towards the end of my second year and the beginning of this year, I realized that a blog post I saw on Pinterest was the EXACT blog post I had on my blog. Word-for-word.
I come to find out that her freebie – a free email course – was the EXACT same as mine. When this happens, you can file a DCMA, but what I ended up doing was writing an email asking them to take down the copied content. They ended up complying.
You may see copied content with your pins. Personally, I don't do anything and let Pinterest handle that.
6. You'll Get the "Bug" for Blogging
The more I blog, the more I want to create more blogs and more content! It's the entrepreneurial bug. Not every blogger has this, but I do! That's why I have soo many blogs!
This usually happens after a year or year and half of blogging consistently. You connect with other bloggers, may make some money blogging and then start having ideas about other blogs you want to start. That's okay! If you can handle one more blog, then go for it.
My newest blogs don't have an email list, and I don't plan on having one. That is just one more email list I have to manage, so I'm not doing that. I also hire ghostwriters or offer guest contributors to help me with some content on my blogs.
7. Affiliate Marketing Can Be Profitable….Or Not
Before I had Twins Mommy, I wasn't very experienced with other monetization tactics. I only offered a service at the time and just had created a course for freelance writers. I also wrote one affiliate post and really didn't do anything with it except pin it (which proved to work since that one post brings me $1k every month).
So, when I started Twins Mommy, during my second year, I ramped up my strategy and wrote three posts that featured my affiliate products. These posts have helped me bring thousands a month every month, but that's not the case on another blog of mine.
The main reason is that I'm not growing my blog traffic and audience. Once I focus on the blog content and promotion strategy, my affiliate income grows. But, I do have other blogs – the ones that are my primary business and help me stay home as a mom blogger – that need my main focus and time!
Best Blog Traffic Tips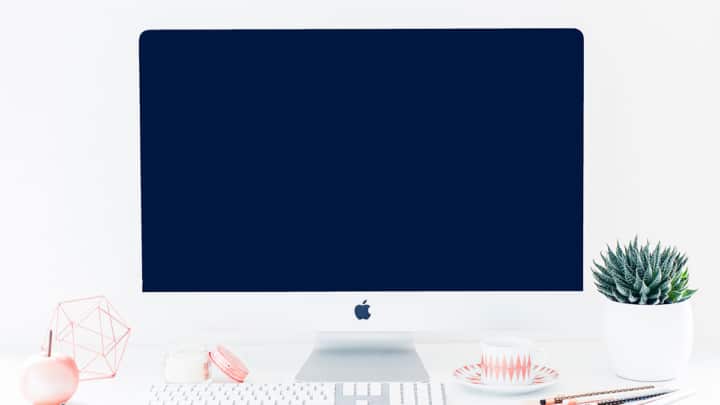 Okay! Now, as a new blogger, the one thing you are wanting is more traffic!
I get you. That's all I ever want too!
But, why is blog traffic important for new blogs?
Personally, you want that connection with your readers, and you want your blog to be the eventual go-to place for your readers on a certain topic. And when you have more traffic, you can start gaining some income from blogging or turn those readers into subscribers.
And for me, it's what makes a blog, not a diary. It's a platform for people to learn from, get to know you better and connect with others too!
Okay, let's look at the best blog traffic tips for new bloggers.
1. Have a Blog Plan
The first part is having a blog plan. Not many beginner bloggers work on their blog plan, but it's important to help you stay focussed on what you are doing.
You can create blogging goals so that you have something to work towards. But don't forget to set those financial blog goals too!
Once you have goals to work towards, you need a plan to actually blog. Maybe you work full-time or you have a newborn at home! How do you fit blogging as a mom? For me, I started blogging when my twins still had one nap a day. This gave me 2-3 hours during the day and 2-3 hours at night when they slept.
That was enough to build my blog and freelance writing business.
If you need more help with time management, check out my guide!
And finally, you'll need a content plan for blog topic ideas. This will be easy if you know your audience and their most pressing problems. From there you can search on Pinterest for some phrases in your niche. For example, if you want to blog about help for moms with toddlers see what topics surround toddlers on Pinterest.
If you type in toddler Pinterest will give you suggested terms.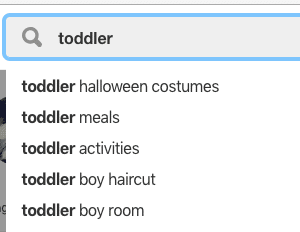 This can give you some blog topic ideas. You can also pick one like Toddler meals and see what pinners are pinning in that niche topic.
2. Be Authentic
This might be hard if you want to be private. But, starting a blog has to be open! People WANT to get to know the blogger behind the blog. The page most people read is your About page!
So, showing your headshot, your family (you can still not include your child's faces), who you are before you started a blog and how you will your readers is important.
It all goes back to building a connection and networking!
Over the years I've opened up more and more about who I am, my family and showing my twins. On Smart Mom Ideas, I do show my twins as babies and I do share their faces too! On my Facebook page, I do show what my twins look like now, but I don't share much of my twins or what they look like on Twins Mommy or on my Elna Cain site.
But, on Twins Mommy, I have shared my traffic and income as a new blogger, and I do my best to let my readers know what's going on with my blogs and monetization strategy.
3. Post More Often
I have mentioned this on my blog and have proven that if you post more frequently (sometimes every day) you're blog traffic will grow. And it happened again! I posted more regularly on Smart Mom Ideas, and my traffic exploded!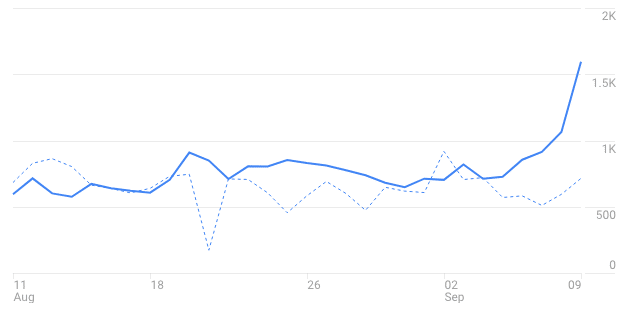 The trick is to keep posting more often and frequently. This is hard for me as Smart Mom Ideas isn't my main business.
4. Guest Post
Guest posting is when you have a blog post on someone else's blog. My blog, Imperfectly Perfect Mama is made up of contributors. What's great about guest posting, is that it can open the door to getting in front of a new audience. You won't get tons of traffic from one guest post, but if you consistently guest post, your traffic will grow.
Another benefit of guest posting is your author bio. You can promote your blog, services, social media profiles or your lead magnet. Guest posting for me totally helped me land more freelance writing clients!
Finally, some sites pay to guest post. So make sure to check those out!
5. Get on Facebook and Pinterest
In the beginning, no one will know you started a blog! You have to tell them. So, get on Facebook and Pinterest.
To market your blog on Facebook, join Facebook groups and start a Facebook page.
These two things have served me well! I gained a lot of blog comments from Facebook users and I also connected and networked with bloggers on Facebook! It's a great platform for that!
With Pinterest, you can really have a strategy to grow your blog traffic on this platform. This was seriously a game changer in the first year of starting Twins Mommy.
For more help, grab my guide to over 60 Pinterest groups and Facebook groups you can join!
Best Tips to Start Making Money Blogging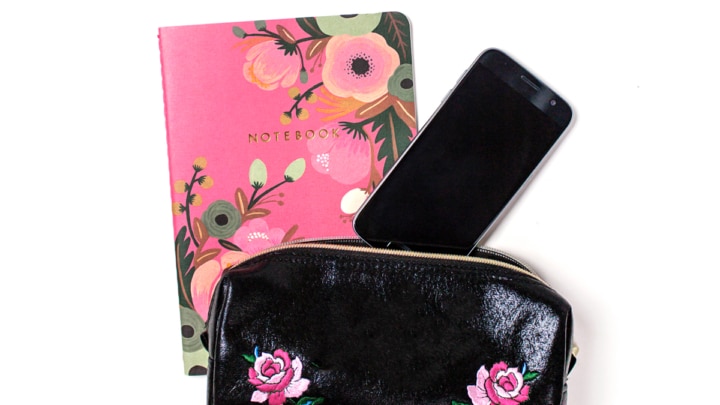 For many of us, generating income from blogging is one of our main goals. It may not be your initial goal, but it soon becomes one once you hear from other bloggers how they are making money blogging.
My biggest tip for making money is to not rush it. The first year shouldn't be spent monetizing your blog; it should be spent learning blogging and networking with other bloggers.
So, don't rush it. Instead, learn how to make money blogging to find out what would work for you.
1. Offer a Service
I started blogging by offering freelance writing services. Find out what you excel at – Pin graphics, blog management, writing, graphic design – and offer that as a service. Ideally, the best services to offer are ones that can help a blogger or business make more money.
For example, email marketing is a way bloggers can monetize their list. They create sales funnels and write emails to help bring traffic to their blog or grow their social media profiles. You can offer your services as an email marketing writer.
To offer a service:
Get a PayPal Address
Have a Hire Me page on your blog
Have a business email address
Have some social media profiles like a Twitter or LinkedIn profile
Some services offer more support for finding clients. I know with freelance writing, there are job boards where business post ads for freelance writers. But Krop is a freelance job board for creatives. So, find out what is out there for your service.
2. Do Affiliate Marketing
An easy and popular way to start generating income is through affiliate marketing. This means promoting a product or service to your blog audience. You get a special link, and if someone clicks on your link and buys, you get a kickback. For some affiliate products, you can get as much as 40% commission.
The "hard" part comes when creating a blog post for that affiliate product. You need to sell that product well to get conversions. If you need more help, check out this post.
3. Create a Product
Finally, the best way to monetize your blog for the long run is to create your own products. Instead of marketing other people's products, you create your own and market it yourself! This is what I did in the beginning. As a freelance writer, I wanted another way to make money blogging. I was offering coaching services but that left me little time for my client work and my family life.
This is when I created a course for freelance writers.
Creating a course is a big deal and takes time. If this is too much, you can create an eBook. For some reason, while I love writing, I don't like the thought of writing an eBook. I think 20k words is my limit and after that, I lose interest or something! Not sure!
But, if you can sit and write, then why not make an eBook! It's easy for people to digest and the price point for eBooks are usually budget-friendly. For more help, Cynthia has a freebie on how to turn your blog into a biz with eBooks!
Best Tips for Promoting Your Blog on Pinterest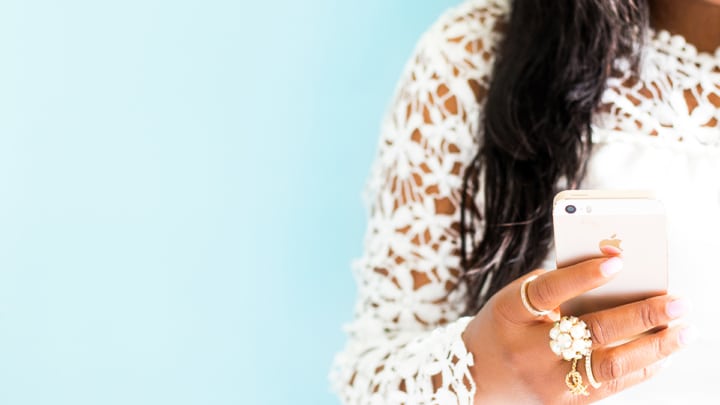 For me, Facebook was the place to gain blog comments. But, Pinterest was the source of my traffic. In the beginning, this will be your case too! Pinterest is a great platform to grow your blog traffic by optimizing your profile. The thing to remember with Pinterest is that you have to tailor your profile to your followers.
This is the same story as with your blog, right!
If you optimize your Pinterest profile to attract the right pinner, then your pins will resonate with your followers. This tells Pinterest that your pin is share-worthy and will push your pin to a bigger audience. This all helps grow your profile on Pinterest.
I have an entire module on Pinterest marketing in my Ready Set Blog for Traffic that dives deep into this idea.
If you want some quick hacks, check out my video on some unknown Pinterest tips!
Blogging for Beginners
There ya go, mama! Proven blog tips to help you grow your blog traffic. If you are struggling with increasing your blog traffic, then I hope this post is helpful! Let me know in the comments what you're struggling with! Maybe I can help!