Right now my twins are listening to the Frozen soundtrack ("let it gooooo, let it goooooo!") playing spaceships and deciding where to fly next.
I finished cleaning up the kitchen from breakfast, had my morning coffee, and I can steal away quickly to get my ideas down for this post.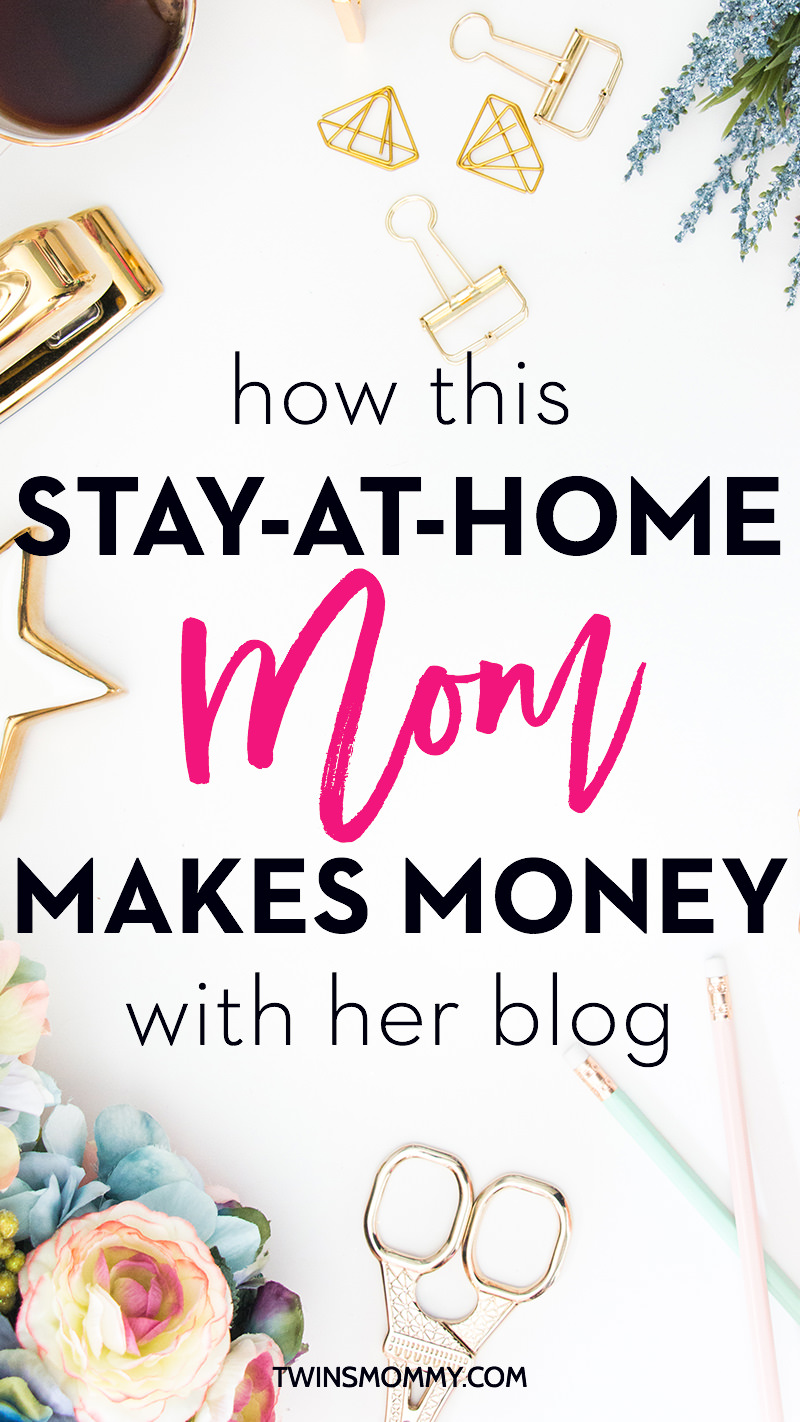 See, I'm a stay-at-home mom with four- year- old twins. I've been blogging for almost three years, and in that time, I have been able to successfully make a full-time income only blogging on a part-time schedule – between 15-25 hours a week.
It wasn't a piece of cake, and I'm still working hard every day. Are you thinking about how to make money with your blog? The potential of earning an income with your blog is limitless really.
But, you need a plan, and you need time.
And if you're a mom, time in non-existent, right? But, it's totally possible to start a blog and earn money from it. If you're dying to want to be able to stay home, take care of your little one and earn an income from home, here's how I do it!
1. Offer a Service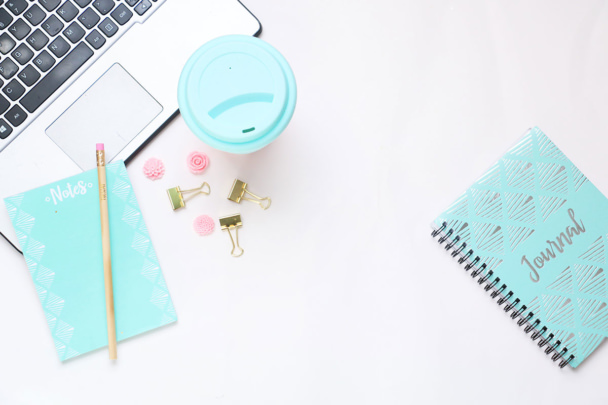 Before I had a blog, I was a You-Tube watcher. I loved watching You-Tube mamas and just spending time on social media while my twins napped during the day. But, that was short-lived.
I needed to find a way to make an income or I would have to go back to work (and I had strong mama bear instincts back then and couldn't rip myself away from my little babies).
I had to find another way.
And that's when I found about how other moms were freelancing! It was a whole new world for me – blogging and freelancing.
I absorbed everything I could, made a ton of mistakes, but in the end, I started a website, promoted my freelance writing service and started getting paid to blog!
The first month after putting up my website and pitching, I landed my first writing gig at $400/month. I couldn't believe! With a brand new blog I was able to quickly land a profitable writing client (for a big newspaper too!).
But, what happened the following month? I earned my first $1k. I was beyond ecstatic. I was only focussing on my blog and business while my twins napped 2 hours a day and when they went to bed at night for another 2-3 hours a day.
When I think back, I strongly believe the quickest way you can make an income (that actually can pay the bills) is by offering a service. If you are great at doing pin graphics or have expert knowledge in an area, you can offer a service on your blog.
If you want to start offering a service, here are my quick suggestions:
Figure out what service you want to offer. Here's a post on 22 different services you can offer on your blog.
Put up a Hire Me page on your blog. On that page, speak to your ideal customer or client. Why do they need you? How can your service help them?
Create a strong brand around your service. Make sure your social media profiles are all cohesive and similar. Having a Facebook page can help direct prospects to what you do.
Invest in warm pitching to network with a prospect or customer on Facebook. A great course I recommend is Miranda Nahmias' course called Four Figure Facebook Formula. She breaks down how to use Facebook effectively for optimizing your Facebook page to showing you how to warm pitch in Facebook groups!
2. Start Affiliate Marketing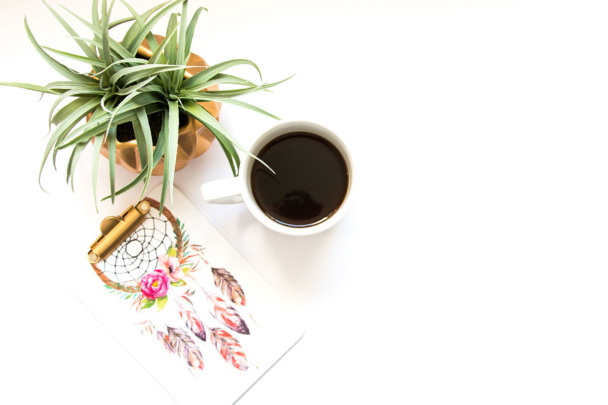 One of the easiest ways to start monetizing your blog is to do affiliate marketing. A lot of big bloggers use this method to make five figures a month!
If you don't know what affiliate marketing is, it's when you get a small commission when you mention (and someone clicks and buys) a product or service.
It's best to become an affiliate for the programs and tools you use. I'm an affiliate for ConvertKit for example.
I started affiliate marketing on this blog within four months of starting Twins Mommy. But, I didn't make any income and when I did it was always under $50.
It wasn't until I made a plan and focussed on this income stream for this blog that I started to make money.
Within a month of having a solid plan, my blog made $200! And a month after that, my blog made $2,000. I'm happy that what I'm doing is working, but at the same time, affiliate marketing isn't the best way to monetize your blog (just the easiest way).
Why? Well, it's fickle.
For example, one of my affiliate products removed a great feature as well as notified me to market a higher tier of their product. This lowered my affiliate income for that month.
Another reason is that affiliate programs can just shut down completely or lower their commission rates. Tailwind is another product I'm an affiliate for and they lowered their commission rate from 20% to 15% since I signed up to their program.
But, as I mentioned, it is an easy way to get started and make a side income.
Things to make sure when you become an affiliate:
It benefits your audience
You're familiar (and use) the product or service
The product or service is at the right price for your audience
When you have your special affiliate links, you can place them on your menu, sidebar, on social media, and in your blog posts.
3. Create a Digital Product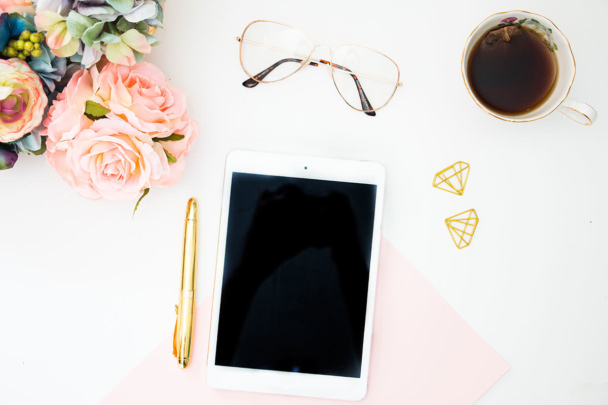 Right now, digital products are hot!
Courses, masterclasses, eBooks or printables are ways to make consistent money with your blog. But, creating an eBook or online course is daunting for a lot of bloggers.
Amiright?
I have a course for aspiring freelance writers called Write Your Way to Your First $1k.
It made perfect sense to create this course since I was drawing from my personal success starting freelance writing from scratch. I created it after one year of freelancing.
It took a while to start making a sale every other day, but with more traffic to my blog, marketing my course by guest posting or podcasting and sharing the link to my welcome page on social media, I am now consistently making sales daily.
The big thing to remember when deciding on creating an eBook or course or some other product is that you need time and to make sure that your product aligns with your audience's problems.
Ask yourself, will this product solve their biggest problem?
I'm interested in serving my Twins Mommy audience better by creating a course specific to them. But, it's on the backburner (for now) as I'm focussing on my freelance writing business.
If you are interested in creating a product here are some guidelines:
Create an outline of the lesson or topics you want to have
Create time in your day to write or create slides/PDFs for those lessons/topics
Start an email list and nurture that list about your expertise in a topic as well as help them with their struggles.
Alert your audience of this future product about a month to three weeks before it's finished via blog posts, social media posts and Facebook Live sessions.
Start outreaching to blogs to do guest posting and podcasting before you launch your product
A digital product doesn't have to be overwhelming. If you're good with printables, you can make planners like Paper & Oats does. Or, you can do a free webinar and then close the doors and sell it after the fact. There a lot of ways to make money off of your content!
There Ya Go!
Starting a blog has helped me generate income by offering a service, doing affiliate marketing and creating a course. I think it's best to diversify your income streams so that you don't have to rely on one source of income.
Don't think it can't happen to you! I stay home every day with my twins (they don't go to daycare or preschool), and I still make time for my service business as well as my blog!
Now, it's your turn – tell me what ways you're making money with your blog!