You've been reading and hearing about it all over –
Who is your target audience?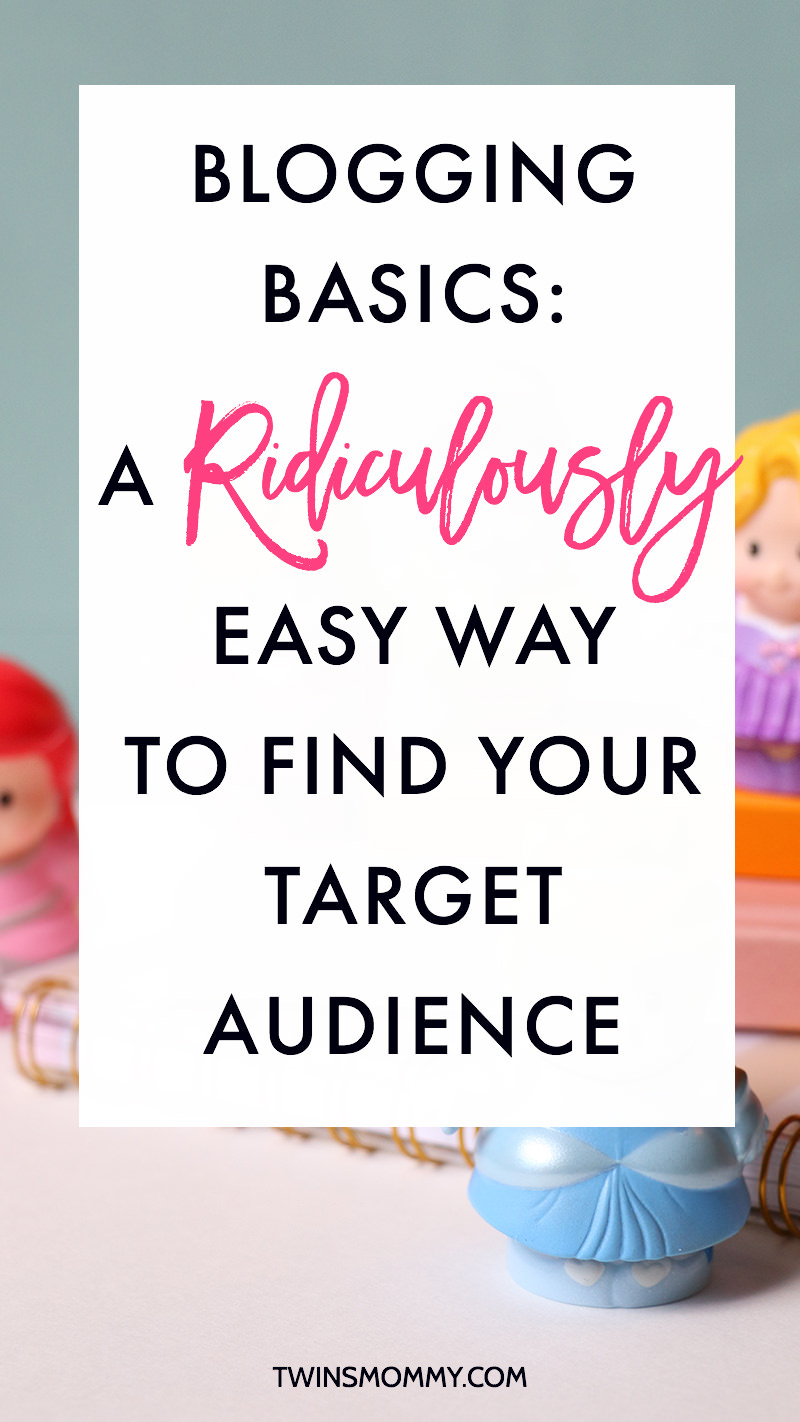 That's right. Who is your blog serving? If you're a new blogger you may not have even fully thought about this critical question.
You're probably still hooked on finding your niche, eh? I'm not saying that's bad; that will help you figure out who your target audience is.
What I am saying is if you don't know who your target audience is, it will be very hard to grow your blog and even monetize your blog. Knowing who reads your posts can help a new blogger out so much. But, before we get into that, let's talk about why it's so important in the first place.
But, wait. Do you even have a blog yet?
If you're reading this and you don't have a blog, but want to start one, I have an easy step-by-step tutorial on how to start a blog using SiteGround!
What's So Important About Your Target Audience Anyways?
A lot of bloggers think that the key to growing their blog is networking. Don't get me wrong, I'm in that camp also! But, if you're a new blogger or if you're an introvert it might be hard to connect with other bloggers in your industry. Heck, you might not even know how to!
But, a much easier way to grow your blog is to focus on your target audience. These are the people that actually come to your blog, read your posts, comment on them and share your post with their friends.
You want brand new people to come to your blog and tell you this:

When this happens you know you've found your target audience.
So, what's so important about these people, AKA, your target audience?
1. They Are Loyal
When your blog speaks to your readers something magical happens. You start generating comments on your blog and on Facebook. Other bloggers in your industry reach out to you and want to network with you. Your readers start to link to your site on their posts wanting to tell their audience about you.
They're the first to grab your latest content upgrade and they are one of the firsts to read your email or read your latest blog post.
In effect, they are your loyal audience.
2. They Help You Build Your Tribe
I'm sure you've also been hearing about building your tribe. When I first started blogging as a freelance writer, I had no clue what all this "tribe" talk was about. I thought it was coming from one blogger who just loved that term and used it all the time.
It wasn't until years later that it dawned on me that this blogger and others were talking about their target audience. Collectively, they are your tribe and they will help you grow your blog.
Many bloggers use their Facebook group as a way to build their tribe, or their email list. Personally, I try my hardest to provide value to my email list. Whether it's a new tool or mockup photos that I've found online or it's just some awesome blogging tips to optimize your blog, I want my subscribers – my tribe of mama peeps – to know that I'm on your side and I want to help all of y'all kick ass!
3. You Can Successfully Market to Them
Okay.
Now, we are getting to the nitty gritty.
I'm sure you've heard or you know deep down that the main reason bloggers build up their email list or have thousands of Facebook groupies is to market to them.
Whether it's a free webinar or a masterclass or even a new product, bloggers who have built a base of loyal and raving fans can profit from their audience.
Look at Melyssa Griffin. She has 80,000 people on her email list and thousands of people have taken her courses and even more are in her Facebook group. People LOVE her and each month her income reports skyrocket. One relies on the other.
What Does an Audience Help You With?
So, besides help you generate income, an audience helps you do so much more for your blog. For starters, they help you get your name out there.
I started my blog around six months ago and the only people that knew were my husband and my freelance writing email subscribers.
Once people found out about me and I gave them what they wanted, my blog started growing. New traffic was coming in and I was attracting a new set of people that would later become my target audience.
Here are three other ways your audience helps you out in your blogging.
1. They Help You Find the Right Blog Topics
Coming up with your next blog topic can be so dang difficult, yo! Sometimes I stare at the screen and I'm like – what the heck do I write about this week?
Well, you know what, all you have to do is look at your audience to find your next blog topic. Look at their comments, read their blog posts, see what they ask in Facebook.
My target audience is moms who want to become mompreneurs. They can be stay at home moms, working moms or mommy bloggers.
Knowing this can help me generate blogging topics for them, business topics for them and productivity topics for them.
2. They Help Create the Right Products
I bet you want to eventually create a product, right? An eBook, course, or maybe some awesome fuzzy socks! Whatever it is, oftentimes your audience can help you figure out what your next or first product will be.
For example, I can look on my blog and see that the posts with the highest comments are either about blog traffic and growth or about email marketing.
This tells me that my audience is at the very beginning stages of being a mompreneur. They need the most help with getting their traffic up, their email list growing before they even think about creating something for their audience.
When you look at your blog that way, you can create a plan to help you launch your products. A lot of bloggers recommend to wait until you generate at least 1,000 subscribers before you launch your first product.
I totally agree. If you rush too soon, you may not be hitting the mark with your course or eBook.
3. They Help You Establish Your Brand
When I first started Twins Mommy, my brand was much different. Here's a sample of one of my first blog images: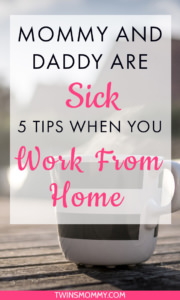 My images were a little more feminine and my font was different. It took a couple of posts before I changed my blog image look and found some awesome girly free stock photos for my blog.
This was also the time when I switched my target audience from work at home moms to moms who want to become a mompreneur.
When this happened, my brand followed too. I wanted to be more hip and more up-to-date to what other mommy bloggers and influencers are doing.
I wasn't copying anyone, but I was taking in their brand presence and seeing how I can tweak mine to represent my target audience.
My Easy Way to Find Your Target Audience
Okay, so what if you really don't know who your target audience is? You want to start a blog and you've narrowed down your niche. But, now you have to attract the right reader.
You don't want to be too broad so you have to really think hard about what type of reader you want to speak to.
Well, for me, the easiest way to figure that out is…..
To look at yourself!
I know! Super simple eh?
Just think about it; Allison of Wonderlass targets introverts that want to have a bangin' blogging business. Whaddaya know? She's an introvert with a bangin' blogging business.
Monica Froese of Redefining Mom is a busy mom trying to balance a biz and family. Well, her eBook will be for busy moms trying to launch their online business.
So, you see, you just have to look at yourself to find your target audience.
Okay, so now that you know who they are, where do you seek them out? Here are three places I often look when I want to learn more about my target audience.
1. Read Your Comments
Read every comment that is on your blog. Screenshot comments with questions or ones that speak about a problem and create a swipe file. This can help you in the future to find a product to help solve your target audience's problem.
Also read other people's comments. Visit blogs in your niche and read their comments.
2. Join Relevant Facebook Groups
There is a wealth of insight in Facebook groups. These are awesome because most of the threads are problem related. Someone posts a question that they need help with. This also helps you figure out what your target audience is craving and what they are lacking.
3. Follow People Like Yourself
Do you have a Twitter and Pinterest account? Use these social media platforms to follow others that are similar to you.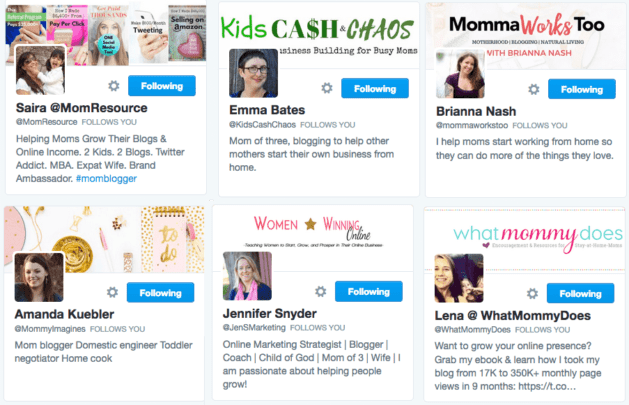 I love collaborating and networking with other mompreneurs and mompreneurs in the making. Sure, many of these mamas have the same target audience (or close to the same target audience) as I do, but there's enough for all of us and each of us brings a new perspective to our brand, blog and business.
Get Your Blog On Mama!
Finding your tribe of loyal readers isn't too hard once you take a good hard look at yourself. Usually our passions is what drives our creativity. So, if you're passionate about homegrown food and natural products, I bet you're blogging about that and I bet your target audience also feels the same way.
I hope you're enjoying my Blogging Basics series! Be on the lookout for more topics to help the newbie blogger navigate this beast we call blogging!
Over to you – who is your target audience?