Let me ask you a question mama:
Do you think you're a good writer?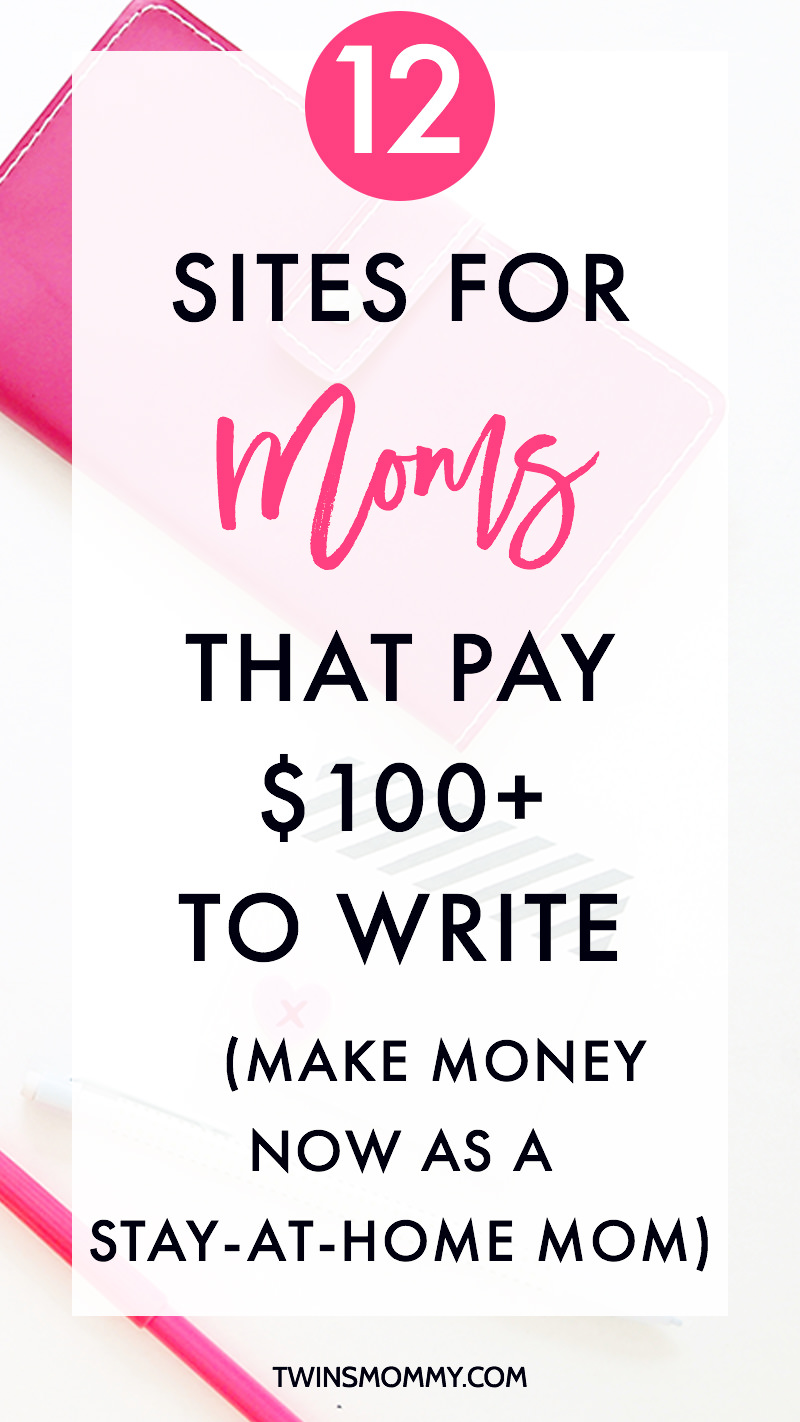 Are you making less than $100 a month with your blog right now?
If you answered yes to both of these questions, then have I got a great way to help you make money now.
Wouldn't it be nice just to make some extra cash on the side and so you can go buy that pair of shoes you've had your eye on?
Or, if this is a need, have the option to work from home for good?
Well, if you're a mama blogger want to learn how to get paid for blogging? Yes, you can get paid to guest post!
If you don't have a blog, but want to start one, I have an easy step-by-step tutorial on how to start a blog!
Think of it this way:
If you do one paid blog post a month, it can cover your Tailwind account, hosting fees, blog image subscription or anything else you use for your blog! Awesome right?
There are a lot of blogs that allow others to guest post on their blog and many of them actually pay you to blog for them!
I know! It's ah-mazing.
I've been freelance writing for around four years now and have come across sites that pay $100 or more to write. These are perfect for stay-at-home moms, mama bloggers or freelance mamas! Be sure to look through each blog's content to get an idea of what they are looking for before you reach out to them.
And if you're interesting in making a living as a writer – like me – check out my other site, Elna Cain for some awesome free resources!
Here they are!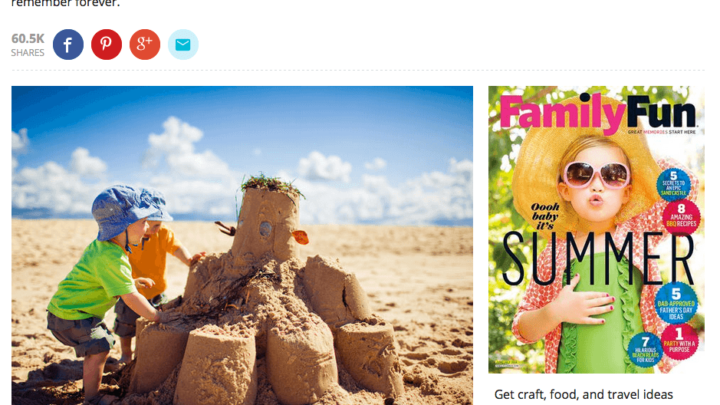 Pay: $1.25/word for an 850-3,000 word post

FamilyFun is a popular magazine that's been running for a long time. The topics are typically geared for families with children between the ages of 3-12. They cover a wide variety of topics, from cooking to vacations, and offer tips to create unforgettable moments.
They're mostly looking for fun, family-tested and uncomplicated posts in these areas:
food
crafts
parties
holiday celebrations
games
creative solutions to common household problems
home organizing and decorating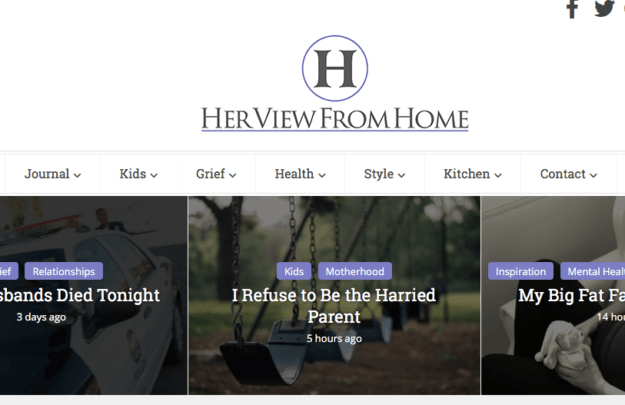 Pay: Up to $100 for 4,000 views
Her View From Home is a lifestyle site that focuses on your home, family and life. In your email remember to include your website URL, your social media profiles, and a post between 600-800 words and other links to your posts. Pay scaled and based on pageviews.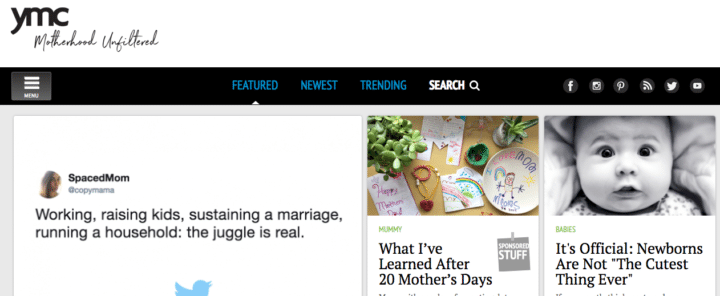 Pay: $100 for a orignal articles
The Yummy Mummy Club (YMC) focuses on Canadian women with children. Most posts deal with being a mom, pregnancy and the needs of families with children.
In your email send your complete post.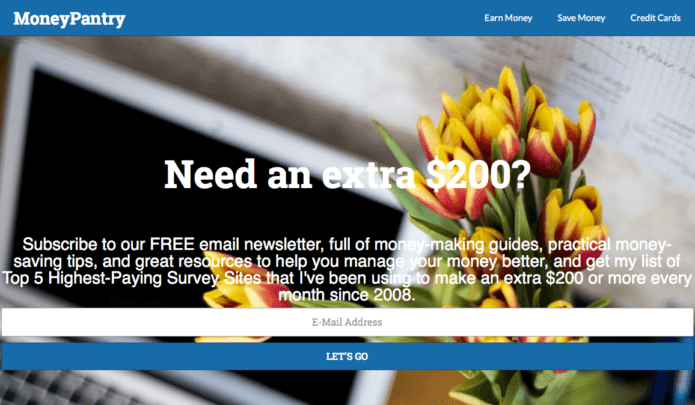 Pay:$150 for a 700-2000 word post
Do you like to save money? Or better yet, make money? The Money Pantry is a site about money tips. They like stories with numbers, strategies and real-life examples.
If you have a unique way to save or make money, then contact the Money Pantry today.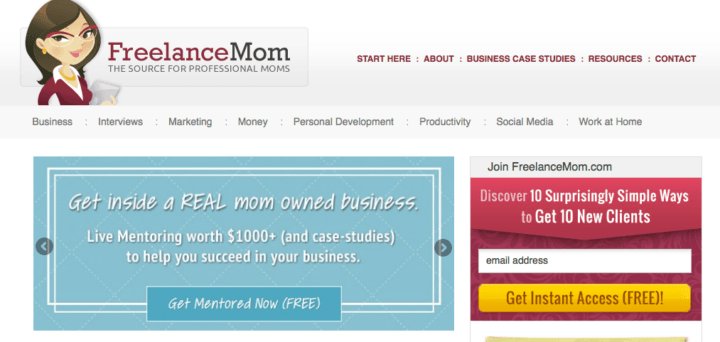 Pay: up to $100 for a 900-1500 word post
Freelance Mom is a site centered about freelancing and entrepreneurship. They really like personal stories from moms – and dads – that readers can learn from.
They also like posts on specific systems, tools and processes.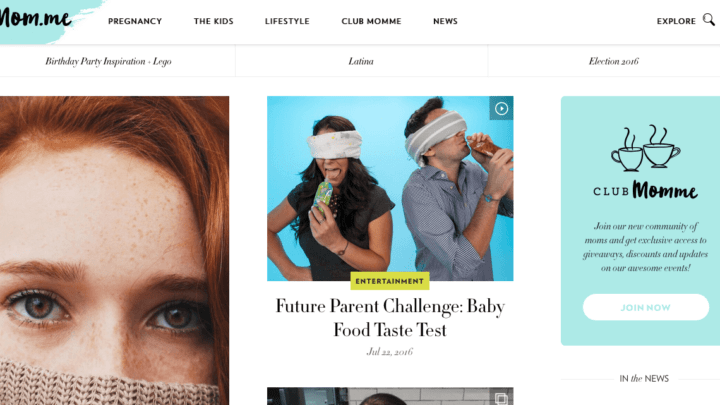 Pay: $100 for a 700-1000 word post
Mom.me doesn't advertise that they pay for guest submissions, but according to their editor, they do. Mention her in your email when you contact them.
This blog covers everything from pregnancy to raising your kids to the mommy lifestyle. Take a look at their blog to see what type of content they publish.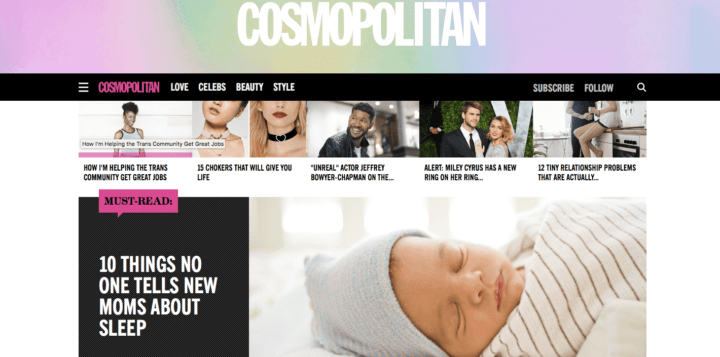 Pay: $100 for an 800-word personal post
Do you have a crazy, hilarious college story you're just dying to write about? Cosmopolitan – yes the online version of the magazine – is wanting to pay you for your story.
Cosmo only pays for 1-2 prints a month and 10-15 digital pieces so if you don't get in, try again!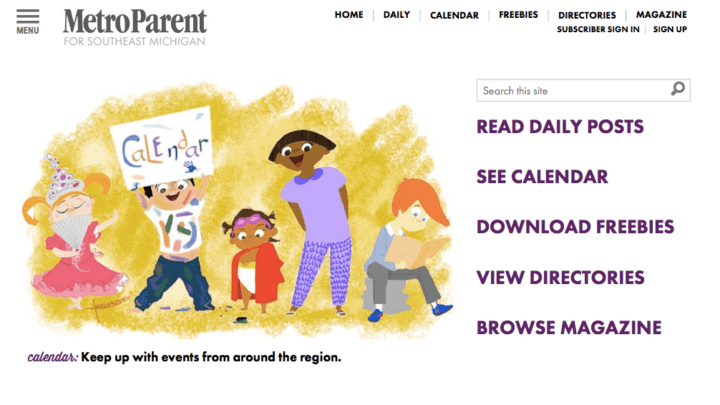 Pay: up to $200 for a 1,000-2500 word post
Do you live in Michigan? If you have a local story to share or tips specific for southeast Michigan mamas then submit your story with them!
Make sure to pick up the magazine or view the online version to see what stories they publish and like. Once you become familiar with the publication, just submit your email and story idea.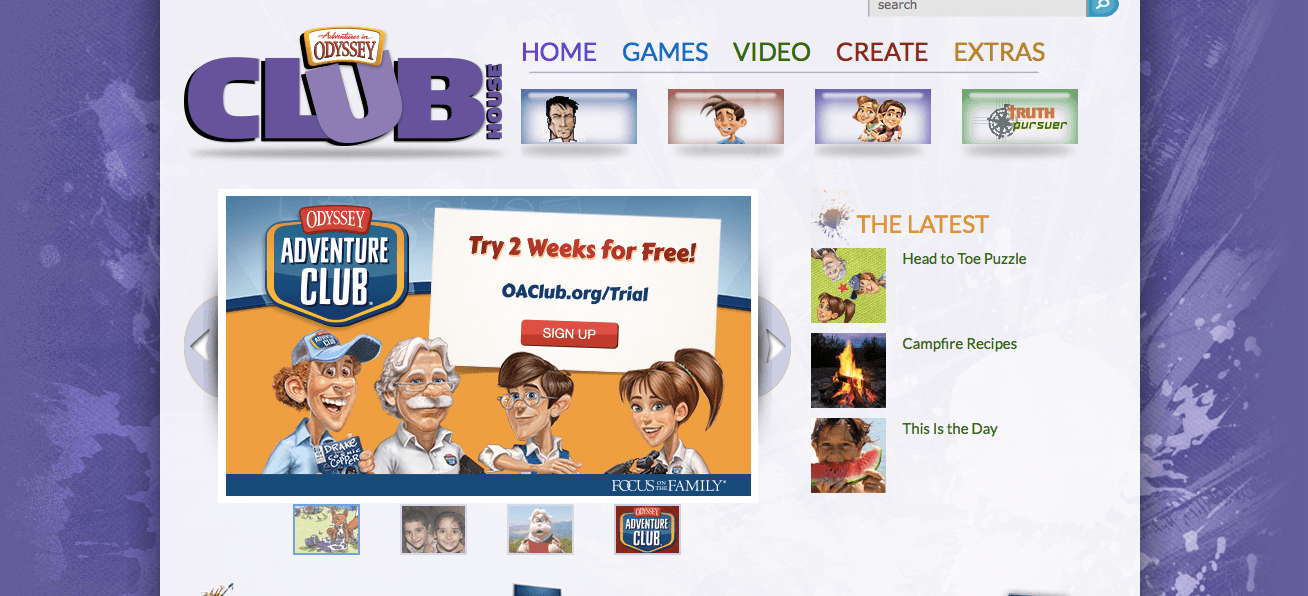 Pay: Up to $.25/word for features ($200)
This site caters to children between 8-12 years who want to know more about the bible and God. Clubhouse likes posts that are exciting, adventurous (they have a fiction section too) and educational.
They are looking for a variety of topics including humorous how-to stories (ex: how to get good grades), factual stories from a Christian worldview and short craft or recipe ideas.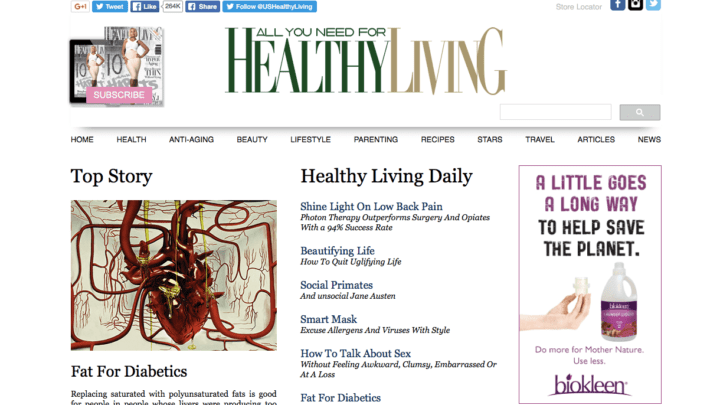 Pay: $150 for a 1500-6000 word post
Healthy Living covers a variety of health topics including beauty, travel and parenting. When submitting your request to guest post, go ahead and submit your entire post. They will usually respond within 6 days.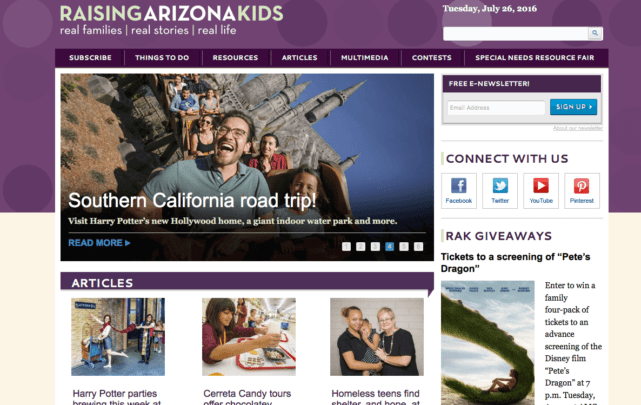 Pay: $250 for 1000-3000 word post
Do you live in Arizona mama? If so, why not write a guest post for Raising Arizona Kids? They are seeking stories and articles about raising your children and the local resources available.
They're only interested in Arizona-based bloggers and stay-at-home moms who have a unique and local angle to their story.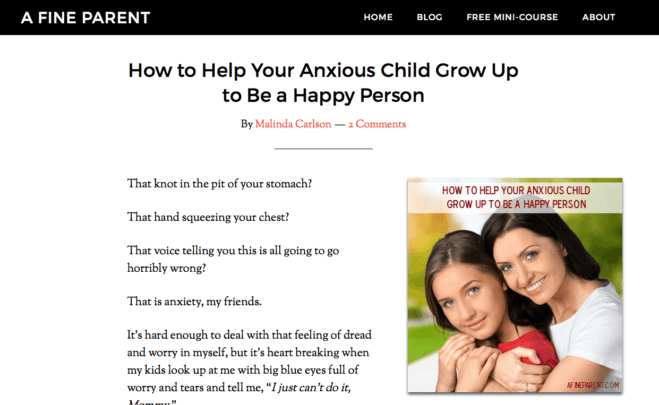 Pay: $75
I included A Fine Parent in this list even though they stop submissions frequently. This site is still a great blog to guest post on if you're a stay-at-home mom or working mom.
A Fine Parent focuses on monthly themes with posts geared towards positive parenting practices. Sign up to their list to be notified of the next submission opportunity.
There you go! How to get paid for blogging with these publications that a stay at home mom can do during nap time!
Bonus: Another Easy Way to Make Money As a SAHM
The best way to have longevity with making money online is to diversify your income.
What does that mean?
It means having different income streams online. Typically, if you have a blog you can start monetizing it right away.
It doesn't mean you'll get income from day one or a lot of income, but you can set the foundation for monetizing blog posts to help you get some income later.
For example, it took around two months after I published my income generating blog post with affiliate links to make a commission.
I promoted SiteGround in the start a blog post and after sharing writing a good tutorial and sharing it on social media, I was able to get a sale and then another and another.
To help you out with affiliate marketing, I have a guide on how to promote your affiliate links on your blog and on your posts. I'd love it if you checked it out. Just sign up below!
Over to you – tell me how you create income with your blog! I would love to hear it. Or, if you are interested, what kind of income streams are you interested in doing?