Hey mama!
Are you looking for different ways to grow your income?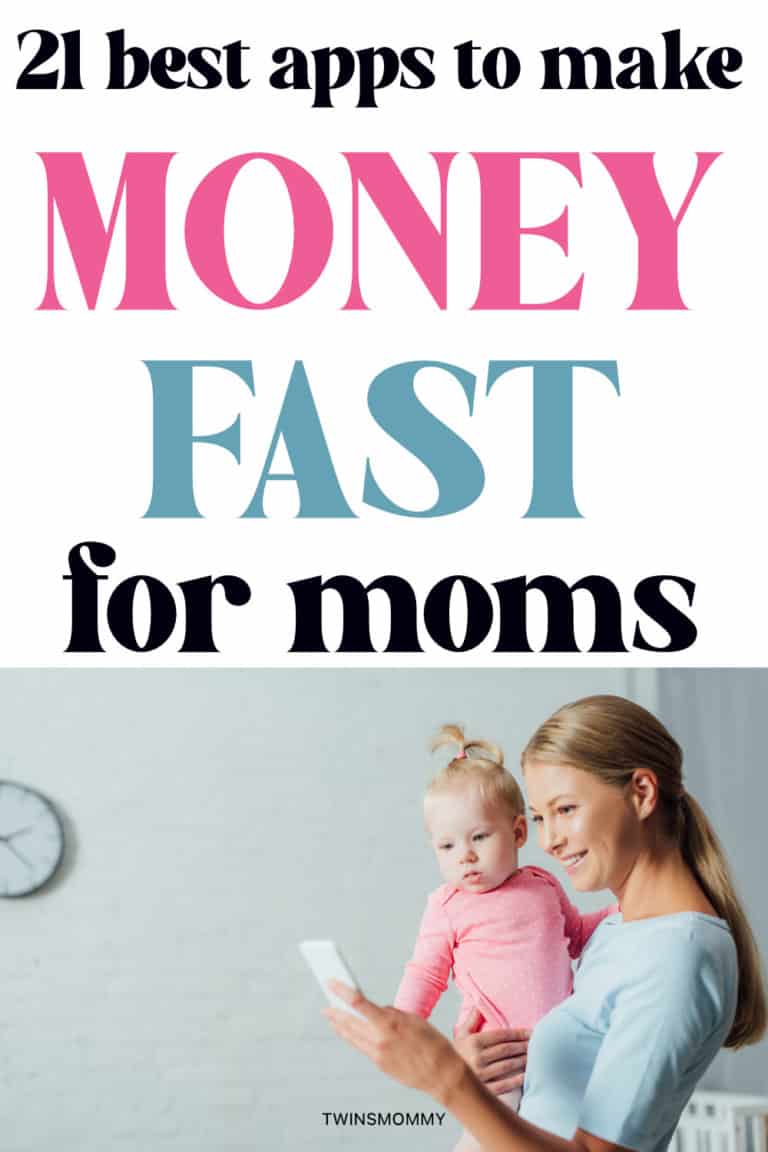 Having a little extra cash in your wallet is great, but finding the time to make extra money can be a challenge.
Amiright mama?
That's why money-making apps are a simple and quick way for you to earn money and grow your income.
You can get paid to do things like take surveys, play games, or sell items.
Some will even help you start a side hustle you can evolve into a legit business!
I love the idea of money-making apps because, as busy moms, you can take a quick moment or two out of your day to complete a task and earn money.
If you're looking for the best apps to make money fast, here are the top 21 you should check out.
Best Apps to Make Good Money Fast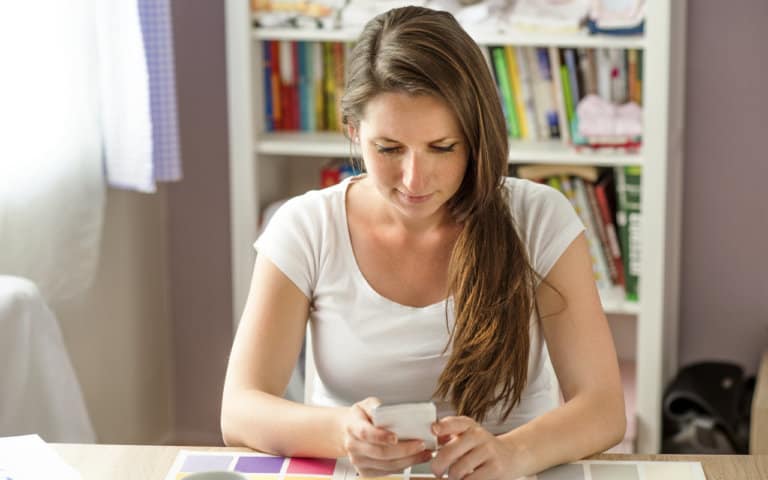 1. DoorDash
Not all of the best apps to make money fast require you to spend time online – you can use your vehicle to deliver food from local restaurants as well as orders from grocery stores.
DoorDash sets a minimum base payment between $2 and $10 depending on time and distance.
Before you accept an order through the app, you can see the base payment to decide if you want to take the job.
You also get to keep all of your tips!
2. Uber
If you have a vehicle and some free time, you can also make money fast being an Uber driver.
Uber lets you set your own hours, so you can do occasional driving to earn some pocket money or use the app for a full-time income.
Uber also offers a food delivery service called Uber Eats.
If you live in the city, this is one of the best apps to make money fast and how much you make depends on how many jobs you take, distance, time, and tips.
3. Instacart
This popular grocery delivery service allows you to become a full-service and earn some money on a flexible schedule.
Instacart does require a background check, but once you are accepted, you can download the app and set your availability a week in advance.
Or, you can take on-the-spot requests if they are available.
You can choose to take orders or pass on them and how much you earn depends on hours, distance, location, and difficulty of the order. You can also earn tips!
4. Rover
Rover is a money-making app for pet lovers! You can offer different pet-related services such as dog walking, pet sitting, and more.
You set your own rates, although Rover does collect a 20% service fee. You can redeem your earnings through PayPal.
Rover does require a background check and references, but the platform offers a unique and flexible to earn money.
Best Apps to Make Money Fast Playing Games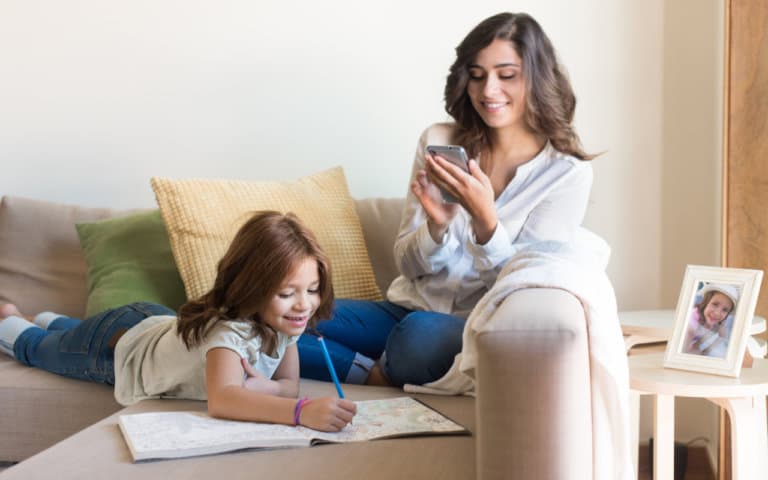 5. Sweatcoin
Sweatcoin is more than just a way to make money playing games – you make money by moving around!
This includes walking, running, and participating in other fitness activities.
It tracks your movement and pays you in "sweatcoins" you can redeem for gift cards, PayPal cash, and more.
What an amazing idea for one of the best apps to make money fast on iPhone or Android!
6. Skillz
This mobile game app lets you earn money by competing against other players in games like bingo, solitaire, dominoes, and more.
Skillz global competitions involve over 30 million players per month with over $60 million in prizes.
Signing up is free, but you do have to buy into the tournaments (but these fees are as low as $0.60).
7. Cashyy
Cashyy is an app to make money you can download for Android devices.
You can play games for cash by completing missions and participating in other simple tasks.
The coins you earn can be redeemed for gift cards through Amazon, Playstation, Google, and more. You can also redeem your points for cash through PayPal.
There is a wide range of gaming categories you can choose from, including puzzle, arcade, action, casual, and adventure.
8. Bananatic
Not only is it fun to say, but Bananatic is a great app for earning money by playing games!
This app lets you earn rewards (or "bananas") by playing games and testing new games.
You can customize your preferences to include your favorite game genres so you can actually play games you enjoy.
Each banana is worth $0.002, so 2500 bananas equals $5 worth of gift cars, games, or free Steam codes.
However, most games on Bananatic will earn you 100 bananas for trying them out.
Best Survey Apps to Make Money Fast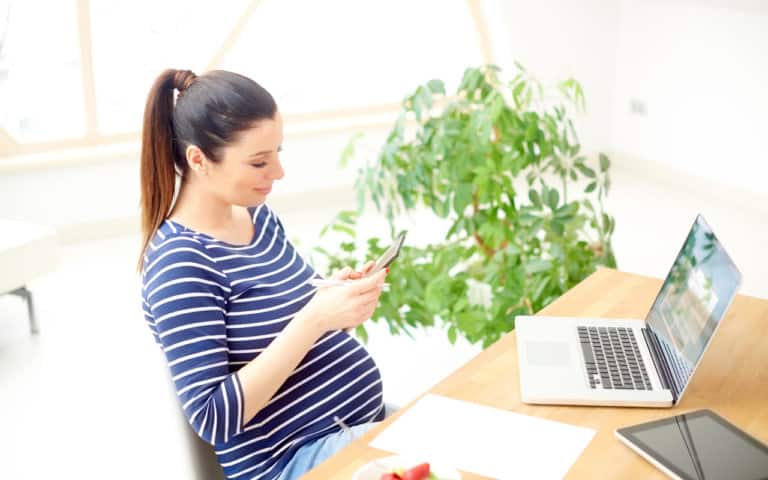 9. Swagbucks
Swagbucks is a well-known cash reward app that allows you to make money by taking surveys, watching videos, and playing games.
Joining is free, and you can redeem your Swagbucks for gift cards or money transferred to your PayPal account.
You can even use their search engine and earn points every day!
10. Branded Surveys
Branded Surveys is one of the best survey apps to make money fast. It rewards you points for taking surveys and referring friends to the app.
The app will ask you questions to determine the best surveys to give you so you can qualify for more surveys (which are sent to your email).
Once you reach 500 points, you can redeem $5 for cash, gift cards, or donate the amount to charity.
11. Daily Rewards
This cash rewards app pays for completing online tasks such as taking surveys and playing games.
When you first sign up, you earn a $5 bonus!
Instead of showing your earnings in points, InboxDollars displays them in dollars, so you know exactly how much you're making on the app.
12. MyPoints
On MyPoints, you can earn money from answering surveys, watching videos, and playing games.
The app will also pay you to shop online, so you can earn gift cards by shopping from over 2000 retailers like eBay, Amazon, and Walmart.
When you first sign up, you can earn an instant $5 by completing five surveys, as well as a $10 Amazon gift card when you make your first purchase of $20 or more.
You can redeem your points in cash or gift cards.
13. Survey Junkie
Survey Junkie rewards you for taking surveys and participating in focus groups.
Surveys can earn you between $0.50 and $3 each, and the more surveys you do, the more money you can make.
Redeeming your points is easy, but you do need a minimum of 500 points ($5) to cash out via PayPal, gift cards, or a direct bank transfer.
Best Shopping Apps to Earn Money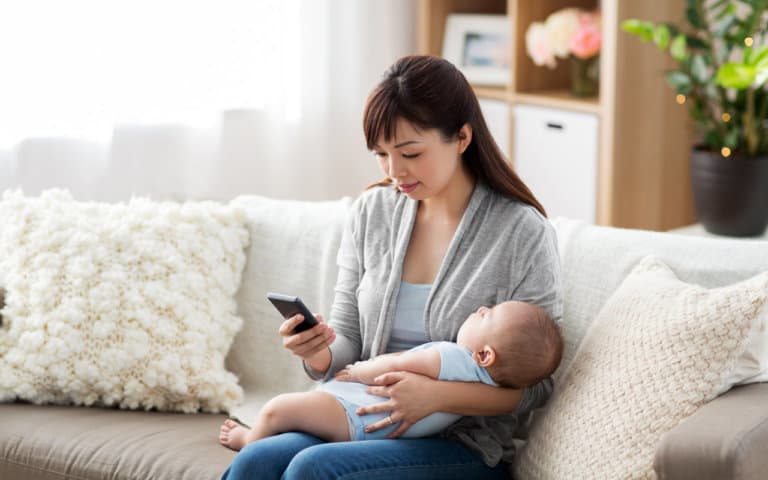 14. Rakuten
Rakuten is an affiliate marketing app allowing you to earn money by using their app to shop online.
It's free to use, and you can earn between 1% and 40% on purchases made from over 2000 retailers, including Target, Sephora, and Amazon.
While Rakuten only pays out once a quarter, it's a legit and easy way to make money from an app.
15. Ibotta
Ibotta is another shopping app to make money, and you can earn cash back on purchases made at over 300 retailers, both in-store and online.
It's free to use and is an easy way to make money from your everyday purchases.
When it comes to earning cash back from shopping, this is one of the best apps to make money fast on your iPhone or Android phone.
16. Checkout 51
Checkout 51 is an app that will send you weekly offers, such as groceries you can load onto the app and earn cash back when you make a purchase.
To take advantage of offers, you simply scan your receipt using your phone!
New offers are added every Thursday until the next Wednesday.
You can earn cashback offers as high as 30%, and when your account reaches $20 or more, you can cash out and receive a cheque in the mail.
17. Coupons.com
Not only does Coupons.com offer tons of coupons, but you can also sign up to earn cash back on qualifying purchases.
Activate any offers you are interested in and earn points by submitting receipts or using your store loyalty card at checkout.
You can earn cashback which is paid out to your PayPal account – and there are no minimum payout requirements!
Coupon.com features hundreds of offers from popular grocery retailers and brands.
Best Selling Apps to Make Money
18. Poshmark
Poshmark is an app where you can sell gently used clothes, accessories, and shoes – but you can also sell home decor, pet products, beauty supplies, and electronics.
Simply sign up, upload pictures of the items you want to sell, including a description, and set your price. Buyers submit offers you can accept or decline.
Poshmark even provides you with a pre-paid shipping label!
You get paid when the buyer receives their item, either by cheque or direct deposit.
Just keep in mind there is a seller fee for listing and selling items.
19. Decluttr
Decluttr works much in the same way as Poshmark but only allows you to sell electronics, such as phones, computers, tablets, video game consoles, DVDs, and Blu-Rays.
To list your items, all you need to do is scan the barcode, and the app will tell you if it will accept the item or not.
If it does, Decluttr will make you an offer, and then you send the item in so they can verify the make, model, and condition.
No matter the condition of the item, you are guaranteed to receive the original offer price. Otherwise, you can have the item shipped back for free.
It seems like a lot of work, but if you have newer tech lying around or can luck out at secondhand stores, this could be an amazing app to make money fast.
20. Fiverr
Fiverr is a gig economy marketplace where you can post services and digital products to sell, from freelance writing services to printables and more!
Buyers find your products/services by searching, and you get paid once you complete the work (through direct deposit, PayPal, or a Fiverr pre-paid card).
The more you sell, the higher you rank, and the easier it is for buyers to find your listings.
If you're looking to build a side hustle, Fiverr is the best app to make money fast and grow a business.
21. Nextdoor
Nextdoor is an app allowing you to sell stuff in your local area, as opposed to shipping it around the country or the world.
The app will connect you to your neighbors, and you can list items for sale by uploading a photo and adding a description and price.
Nextdoor is also used to share neighborhood-related information such as road closures, complaints, and more.
So when you list an item, it will show up in your neighbors' feeds, increasing the chances of selling it!
Making Money On Apps: Safety First!
Before you start using the best apps to make money fast, it's important you take certain steps to protect your time and technology.
Making money from playing games and watching videos may seem too good to be true, but the apps I mention here (and many others) are completely legit!
However, it's worth going over some tips when it comes to choosing the app you want to use to protect yourself and your devices:
Read reviews to make sure the app is reputable.
Read the app's privacy policy to see how the app uses and stores your data.
Disable apps when you are not using them (on your phone, go to Settings, Apps, and Force Stop) to keep them from running in the background.
Try to avoid browser extensions, which can install harmful malware onto your computer.
Keep your anti-virus protection up to date on your computer and phone.
You may find it takes forever to make money on some apps, with many survey apps disqualifying you for surveys because you don't meet their criteria.
If you find you are wasting your time on certain apps, move on to another one. When it comes to making money on the side, your time is precious!
The Best Apps to Make Money Fast – Which One Will You Try?
Let me know in the comments which money-making app you are excited to try, or give us a heads-up on the ones you already have experience with.
And don't forget to pin!