Being able to stay at home with your children is an amazing opportunity for moms.
However, sometimes this isn't financially feasible. Either one income isn't enough to make ends meet or you want some additional money to spend or save for future goals.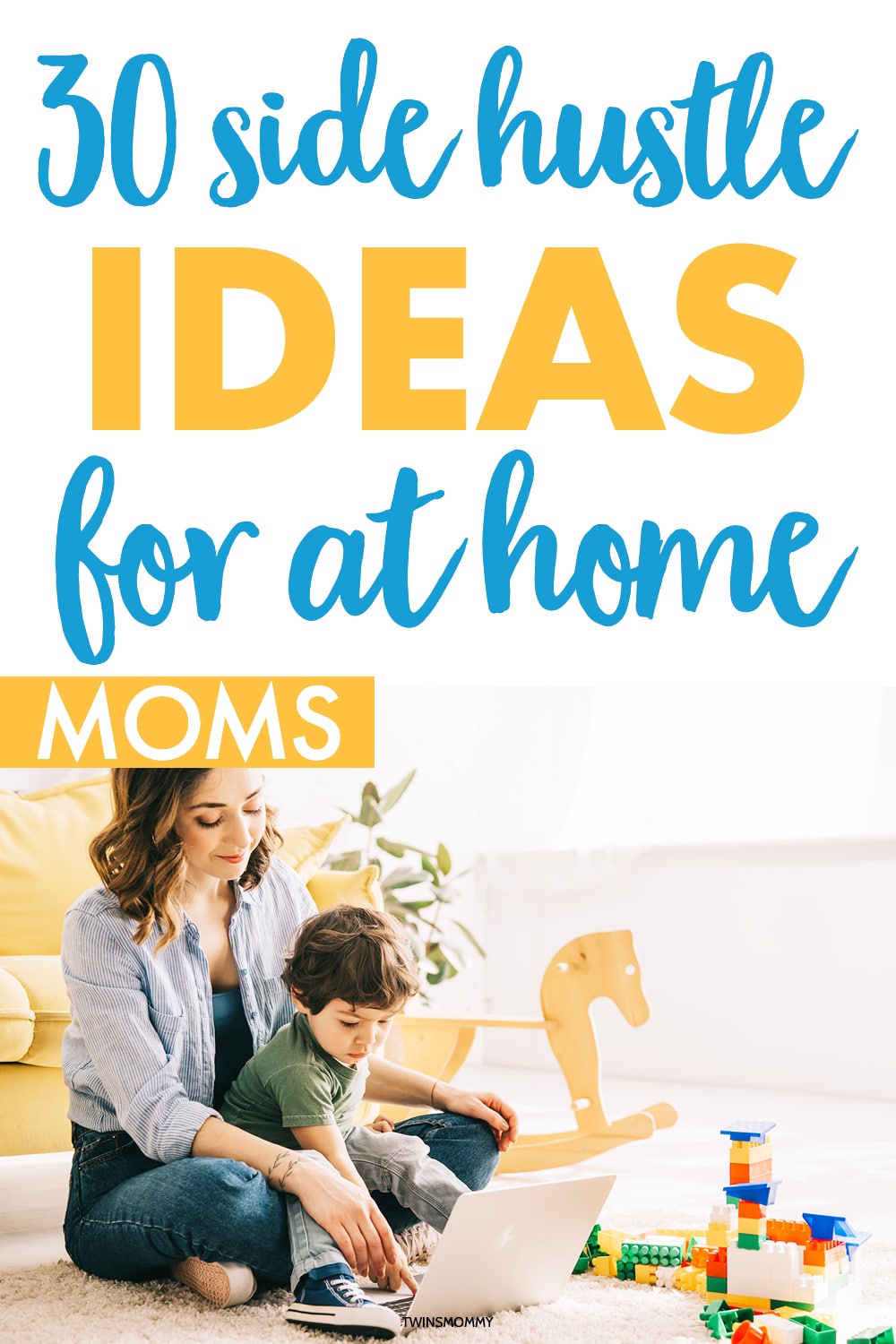 Luckily, you don't need to leave your home in order to make some extra money. With side hustles, both online and offline, you can enjoy your time at home with your kiddos while earning an income.
Don't believe me?
Once upon a time, after my twins were born, I spent my days (and nights) caring for two babies – who were intent on not staying on the same sleep schedule!
For me, it wasn't necessarily about making more money. I just knew I needed a bit more out of life than "momming" 24-7 – so I started a blog.
And I haven't looked back! Now I work full-time from home and it all started with a side hustle.
So, if a sleep-deprived "mombie" (mom-zombie) of twins can do it, you can too!
Are you ready to launch your side hustle? Here are some amazing side hustle ideas to get you started.
Online Side Hustle Ideas
Before we get into the nitty gritty of this post, the number one thing I suggest you start with is a blog.
Your blog is your #1 way of making money mama! Trust me. I started my first blog in 2014 and it's still my #1 money maker. Check out my post and video tutorial on starting a blog!
The internet is ripe with work-at-home opportunities, especially for stay at home moms! Check out these online side hustle ideas.
1. Digital Products
From printables to templates, digital products are a great way to make a passive income! That means you can just design your product, post it online for sale and let the earnings roll in. Selling printables is an easy and fast way to start making money from home.
Etsy is a good place to sell these products plus get an idea of what kind of digital products you can make and sell.
2. Freelance Writing
If you're good at writing, you can sell written content such as blog articles, magazine articles and sales copy (pages that businesses use to convince readers to buy their product).
Freelancing is an ideal stay at home mom job since you can pick and choose your hours, rates and clients.
Check out my post here on freelance writing jobs just for moms.
3. Blogging
If you have passion and knowledge about a certain topic, you can create a blog and start writing about it. From there, you can monetize your blog through affiliate marketing or ad placement.
Just keep in mind that your first focus should be on building traffic and gaining a loyal audience. Once you've accomplished those goals, you can potentially make a decent income from your blog.
4. Virtual Assistant
A virtual assistant, or VA, helps business owners with a wide variety of tasks such as answering customer emails, monitoring social media groups and collecting data for companies.
The great thing about being a virtual assistant, especially as a stay at home trying to start a side hustle, is that you can choose to take on quick-and-easy tasks that you can easily complete during the day.
5. Online Coaching
Online coaching involves working one-on-one with people and sharing your expertise with them. You can offer coaching services on a variety of topics.
For example, you can offer fitness coaching, organizational coaching, life coaching– whatever suits your area of expertise.
6. Sell Photos Online
If you have an eye for photography, even if it's on your phone, you can sell your photos either as digital art prints or through stock photography sites.
Check out sites like Etsy, Creative Market, Adobe Stock and Shutterstock to get started.
This is an awesome and easy way to set up a side hustle and passive income stream!
7. Teach English to Foreign Students
There are many online companies seeking English-speaking individuals to teach children in China how to speak and write English.
One of the most well-known platforms is VIPKid, which pays around $14-22/hour for teachers to, well, teach from the comfort of their homes.
While the pay is great, keep in mind the time differences – meaning you can't be as choosey about when you work.
8. Tutor Online
An alternative to teaching English to children from other countries is to offer online tutoring. You can pick up clients locally or, at the very least, in a closer time zone as you.
You can find online tutoring positions through job boards or pick up your own clients.
While most tutoring sessions are conducted via video chat, you can also opt to help students with essays and other written content via email.
9. Start a YouTube Channel
There are so many different topics that you can create video content for such as vlogs, baking, organization tips, fitness, crafts and product reviews.
It can take some time to build up an audience but YouTube pays really well for popular content.
Plus, you can also get paid for sponsored videos from companies who want you to promote their product/service.
10. Online Bookkeeping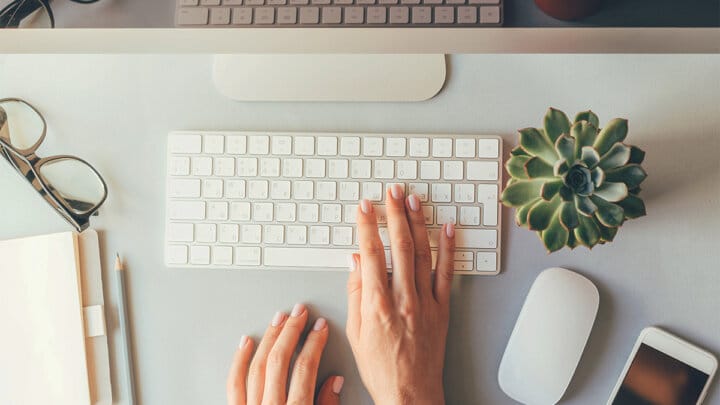 If you have experience with numbers and accounting, you can help business owners keep their finances in order.
Bonus: You don't need a fancy degree to get started!
What you should consider is getting some good accounting software, which can either be a free program or a paid service such as Quickbooks.
11. Editing/Proofreading
Many businesses out there want well-written content but don't have the time or skills to make it happen. Likewise, authors often seek a second set of eyes to look over their work before publishing.
If you have a knack for grammar and spelling, you could offer your services as an editor or proofreader.
All you need is a keen eye for writing mistakes and the ability to suggest improvements to other peoples' written work.
12. Print-On-Demand Products
In the same vein as digital products, you can set up a print-on-demand store and offer products such as t-shirts, mugs, totes, water bottles and phone cases.
While experience in design is a plus, it's not necessary to start this side hustle. Just look for SVG files for commercial use and upload your image to your products.
Sites such as Etsy are a great place to list your products and make some amazing sales!
13. Website Design
With so many entrepreneurs out there relying on online business, it's no secret that they want stunning website layouts and designs.
If you have some know-how in the world of web design and graphics, you can create templates and layouts and sell them online.
Check out sites like ThemeForest and Templamatic where you can post and sell templates or sell them from your own site.
14. Website Development
If you know how to navigate the backend and technical side of web sites, you could offer your services as a website developer.
This could include creating blog templates from scratch with HTML, CSS and Javascript or setting up a WordPress site with all the necessary pages and plugins.
Many businesses have the idea but don't know how to implement it. If you can do this for them, it would be an amazing and lucrative side hustle!
15. Blog Management
Setting up a blog is one thing, but maintaining it is another.
Many businesses and bloggers pay individuals to keep up with posting content, filtering and answering comments, updating plugins and promoting content on social media – especially if they have multiple blogs.
So if you know your way around blogging platforms such as WordPress, you could become a blog manager.
16. Social Media Management
Social media, on the other hand, is a completely different animal and, again, many businesses don't have the time to manage their accounts.
If you're familiar with Facebook, Twitter, Instagram and/or Pinterest, you could make some income helping businesses manage their accounts.
Tasks may include posting media, writing compelling content, replying to comments and managing groups and pages.
17. Facebook Ad Management
Facebook has a massive audience so advertising on this platform can be lucrative for businesses.
If you have experience or knowledge when it comes to online marketing, you can get paid to help businesses create an advertising strategy as well as create and launch compelling ad campaigns.
18. Graphic Designer
If you enjoy creating visuals, you can custom design graphics for bloggers and businesses such as Pinterest graphics, social media banners and logos.
You can take this service one step further by offering branding services, where you help clients develop their brand (the visual representation of their blog or business).
It helps to have a good understanding of programs such as Photoshop, Illustrator and Canva.
19. eBook Writer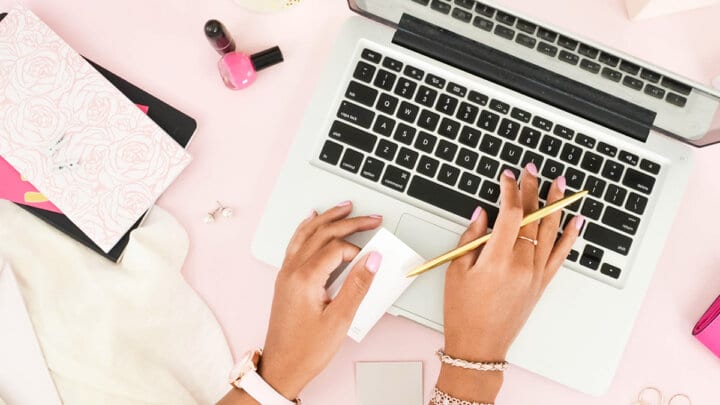 As a side hustle, you can write eBooks for small businesses and bloggers. Most use eBooks as lead magnets (ways to get people to opt into their email subscriber list).
These projects are bigger and more involved than blog posts you can stand to make some good money from writing and selling longer content.
20. Email Marketing
If you have experience building an email list and writing newsletters with high click-through rates, you can offer this service to other businesses and bloggers.
You can also bundle this service with things such as article writing and social media management in order to create a package for clients and make more money.
21. Sell on Amazon
Amazon FBA, which stands for Fulfillment by Amazon, allows you to open an online store and resell items. Amazon runs the store and fulfills the warehouse orders and ships them to your customers.
You can purchase products from retail stores, liquidation outlets and big box stores.
If you can find the right product for your customers, and price it right, you can stand to make some good money with this side hustle.
22. Write Resumes and Cover Letters
The unfortunate part about job hunting is that potential employers typically don't consider candidates unless they have an impressive resume and cover letter – which can be hard for some individuals to create.
If you have good writing skills, and an understanding of how to craft a concise and informative resume and cover letter, you can offer to write these for individuals looking for jobs.
23. Transcribing
Transcribing involves listening to audio, such as audio, interviews and podcasts, and converting it into written content.
There are many sites that focus solely on hiring transcriptionists for these jobs. Check out TranscribMe, Go Transcript or Tigerfish for transcriptionist jobs.
In order to thrive with this side hustle, make sure you have good headphones and can type fairly quickly.
24. Online Customer Service
Many call centers will pay employees to work from home to answer calls related to customer service. Some even involve simply responding to emails.
All you need is a good internet connection and computer. In fact, some local call centre businesses may even supply you with the equipment you need!
25. Online Workshops/Courses
If you are knowledgeable about a topic, you can sell your expertise as a course or online workshop.
Online courses are a great source of passive income since you only have to design the course, post it and wait for customers.
Online workshops can be a bit more involved but are an amazing opportunity to connect one-on-one with those who can benefit from your knowledge.
Offline Side Hustles Ideas
Not all lucrative side hustles have to happen on a computer. Check out these jobs you can take on offline as a stay at home mom:
26. Subscription Box Services
While this may be considered on online service, since sales are typically made online, most of the legwork is done at home.
Subscription boxes are curated packages focused on certain themes and products that customers typically receive every month.
This involves finding good quality products and pricing your box in order to make a profit. From there, you can pack and ship it yourself or outsource this task to a shipping company or other individual.
27. Crafts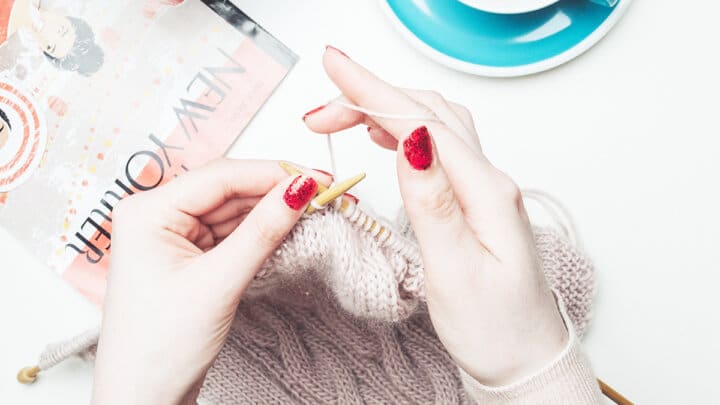 If you enjoy creating crafts you can start a side hustle making and selling your creations.
Mason jar crafts, crocheted/knitted products, jewelry and customized products made with a Cricut are all ways you can earn some money as a stay at home mom.
Consider selling your products on Etsy or stick to local business by advertising your crafts on Facebook.
Check out these craft ideas you can sell online!
28. Other Physical Products
You don't have to limit yourself simply to crafts if you love to be creative. Consider selling upcycled products, such as reupholstered furniture.
You can also offer natural beauty products (just be mindful of expiration dates) and food items.
Just like crafts, you can sell your stuff through sites like Etsy, on Facebook or even at local markets and craft fairs.
29. Childcare
Being able to have a side hustle as a stay at home mom sounds great, but what if you still have little ones running underfoot all day?
It can be hard to sit down at a computer and make money when babies and toddlers need your attention. The solution? Look after other peoples' babies and toddlers!
By getting into in-home childcare, you get to stay home with your kids while making an additional income. If you're not ready to commit to this full-time, you can offer to take in kids on holidays or when other sitters are on vacation.
30. In-Home Service
There are many services you can offer right in your home such as hairdressing, manicures, pedicures and even dog grooming.
If you are experienced in offering a service, consider offering it from your home where you can stay close by to your kiddos but also earn some extra money.
Let's Hustle!
I hope this post has given you some great side hustle ideas to start as a stay at home mom!
Yes, many of these ideas take certain skills and some time but if you can organize your life with littles and find some extra time, you could be earning some extra income.
All you have to do is find something you love doing and focus on building it into a side business.
How about you? Do you have a side hustle I didn't mention? Share it in the comments!