Ever thought about doing some freelance writing jobs to make money writing?
With the pandemic in full swing, being a freelance writer or freelance blogger can not only help you supplement what income you have coming in, but it can also help you stay home for good and work from home!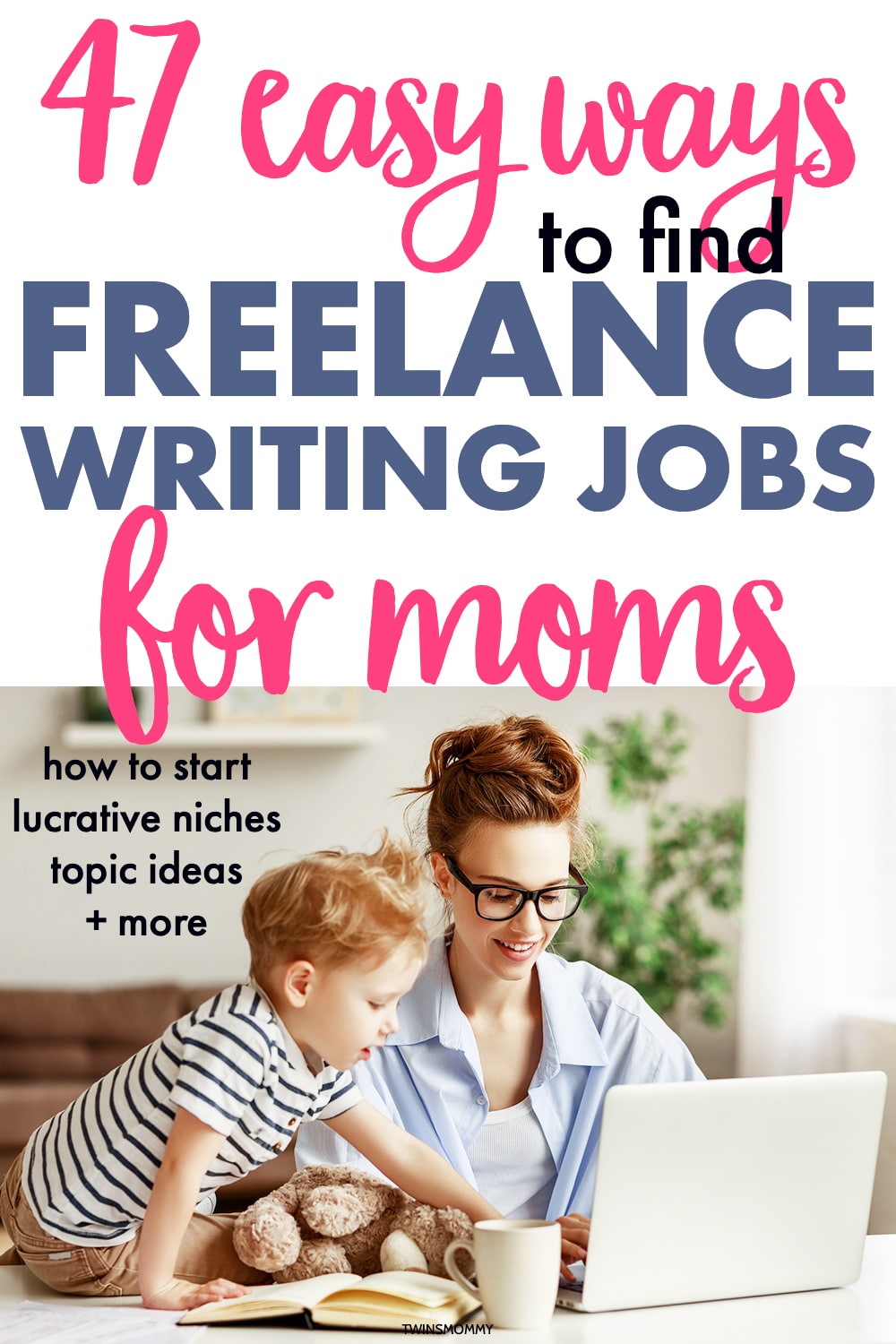 Is that amazing, mama?
I've been a freelance writer and picking up freelance writing jobs since my twins were toddlers and I love every minute of it.
I make enough money with my freelance writing gigs that I don't have to do affiliate marketing. I don't have to sell courses.
I can live happily and comfortably with my freelance writing jobs.
So, I want to help you start working from home as a freelance writer and help you find the perfect freelance writing jobs, whether you're a teacher, nurse, stay at home mom or in school!
In this guide, you'll learn what my first legitimate freelance writing job was and how I scored my first writing gig, how to get started, different types of freelance writing jobs you can do as a beginner, and then I'll dive into specific freelance writing jobs you can do as a mom.
My Very First Legitimate Freelance Writing Job
Picture this –
My maternity was almost over, and my twins weren't even sleeping through the night or potty trained.
And I had to go back to work when I was still pumping milk? —I just couldn't!
Even though I get a year off for maternity, it truly was not enough. I needed to find a way to work from home and take care of my little ones.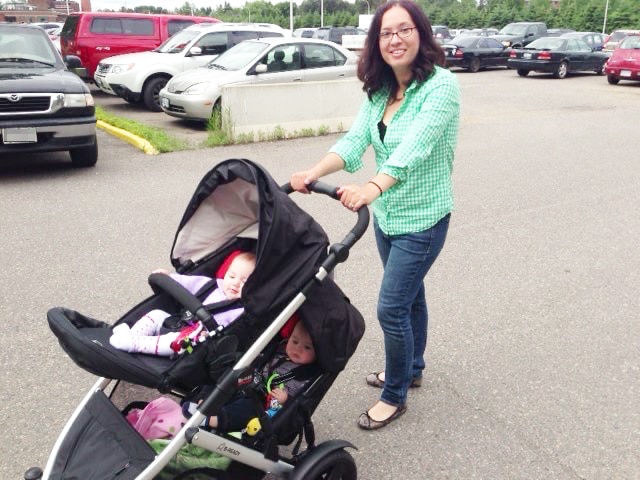 I couldn't even think about leaving home when my twins were soo young and needed me. What could I do from home? My husband told me that many mom bloggers were VA's or writers.
I was intrigued. So I started reading other mommy blogs and how they made money, and many of them talked about freelance writing jobs.
I started learning more about freelance writing or freelance blogging and decided to be a freelance writer.
At first, I made a ton of mistakes.
I looked at Upwork and content mills and couldn't believe what businesses were paying writers – $15 for a 2,000-word blog post?
How could other moms who worked from home be doing freelance writing jobs if they pay so little?
Another mistake I made early on was feeling doubtful. This clouded my thinking and made me doubt that I could ever do this. I'm not a good writer! I don't know how to write a blog post for clients.
What am I doing?
Yea – I was seriously doubting my ability to find freelance writing gigs and do a good job for them.
It took many trials and errors to figure out that anybody – mom, college student, corporate worker or high school student – could be a freelance writer and do this as a side hustle if they wanted to or a full-time gig like I did.
So, how did I score my first legitimate freelance writing job?
I went on job boards and applied to any freelance writing job that was remotely interesting to me. It didn't matter if I had experience in what they wanted, and it didn't matter if I needed certain writing samples – I just went for it.
And guess what?
I landed my first freelance writing job that paid me $100 a blog post (of around 700 words).
I was in heaven. Even though this writing job wasn't something I was interested in writing about – automotive – I could still infuse my creativity by writing as a parent in the automotive industry.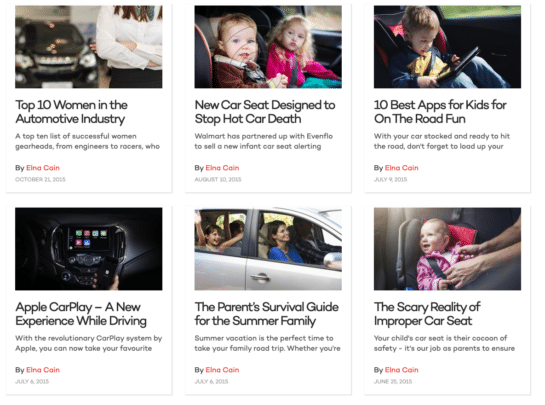 I finally found a legitimate freelance writing gig that helped me build my portfolio as a professional writer.
I was able to tell my mom friends that I was a professional content writer.
And over the years, I've worked closely with small businesses in the Saas industry (think Tailwind, for example) and some amazing parenting businesses like Walmart of all things!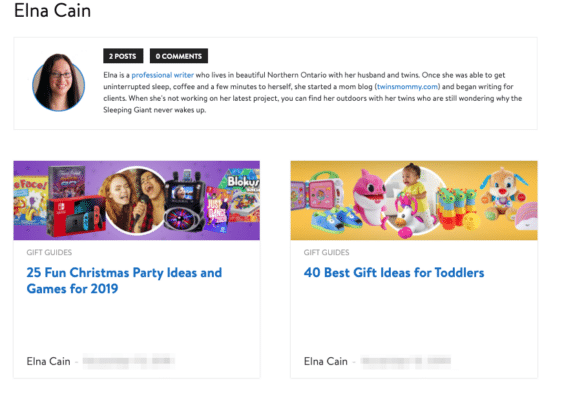 I don't need many clients or have to write a lot to make a full-time income as a freelance writer.
Are you excited? Do you want to see where your writing can take you as a new freelance writer?
Let's look at how you can easily start, even if you don't have a blog or anything online. I'll share how easy it is to start.
How to Start Freelance Writing Even During a Pandemic
I know what you're thinking –
Is it even possible to start freelance writing during a pandemic?
Yes! Freelance writing is the PERFECT gig to have during a pandemic. This means you get to stay home safely and make money without risking your life or your child's life!
My children probably won't go back to school, but that's fine! Both my husband and I work from home, and we can homeschool our twins until we feel it's safe to put them with other children and adults.
I encourage you to take the time NOW to consider picking up some freelance writing jobs! I'm here to help too!
To start freelance writing, you do need to enjoy writing and be skilled in writing in English. Can you be a freelance writer if English is your second language?
Yes, you can – as long as you are strong in grammar or have a proofreader and editing tool, you can get started as a freelance writer.
If you don't like writing – especially writing that isn't like poetry or opinion based – then freelance writing jobs aren't what you'll enjoy. You might do better with other side businesses like graphic design or editing even.
Okay, with that out of the way, let's look at the quick way to start so you can land some fantastic writing jobs.
1. Discover Your Writing Niche
For many writers, your writing niche can be the most challenging thing in all of this. It's not finding writing jobs; it's figuring out which writing niche to stick to!
To make it easy – this is the fast track version – let's only focus on the writing niches that clients desperately need writers for. We are reverse-engineering this step to make it super duper easy for you!
These are the writing niches that are booming during a pandemic.
Remote Working

From this graph, people are scrambling to learn more about remote working as a beginner. For companies in the remote space – think ProofHub or Basecamp – they are growing due to people having to stay home and work from home.
Learning to write about work from home topics isn't that difficult.
Here are some writing sample ideas to see if you are interested in this type of freelance writing job.
What's the Best Video Conferencing Tool for Remote Work?
The One Thing to Keep Your Remote Team Productive
25 Remote Working Tools to Help You Work From Home
Education

Education and educational tools/apps are showing a huge surge in traffic.
More and more people are searching for at-home curriculums or homeschooling or educational content to help parents with their child who is missing school or doing homeschooling.
Companies that supply these tools, services like Scholastic or Kids Learn Reading need help with their content.
Here are some blog ideas to help you see if education is a good freelance writing job for you.
15 Top Education Apps for Homeschoolers
8 Tips to Make Teaching Grade 3 Math Fun
12 Easy Educational Games to Teach Reading in Young Children
Financial

Another hot writing niche during the pandemic is finance.
Do you need to work in finance to be a finance writer? Nope. Many stay-at-home moms have transitioned to writing about financial content easily.
And with more and more businesses benefiting from the pandemic – think credit cards, loan companies, even bad credit services – you can land some easy freelance writing jobs.
To see if you would enjoy financial writing, here are some ideas you can write about:
9 Easy Ways to Stop Taking Money Out of Your Savings Account
5 Loans You Can Get If Unemployed with Bad Credit
35 Side Hustles Moms Can Start
Entertainment

Entertainment is a huge varied niche with many sub-industries, but many of them, like puzzles or DIY crafts, are booming right now (while the graph shows a decline, look at the numbers. Over 500,000 searches for puzzles – and that's just one form of entertainment).
For companies that supply crafts like craft box companies or puzzle companies, they are in need of writers to help them with their content!
Check out these writing ideas to see if you would like writing entertainment content:
Best 1000 Piece Puzzles to Cure Boredom
9 Step Guide to Watercolor Painting for Beginners
12 Best Crochet Crafts for Kids to Make
Motivation/Mental Health

Motivation ideas are being searched more than ever after the pandemic hit.
People are stuck at home, bored, sad, or lonely and may have a hard time feeling needed or valuable when they don't have a job or nothing to do. Companies in the mental health industry – therapists, coaches, medication distributors, books, authors – are working hard at helping their clients and customers get through this with a positive outlook.
You can help these businesses attract their target client with your writing!
Here are some writing sample ideas to help you figure out if this is your writing niche:
47 Motivational Quotes to Inspire Success
5 Easy Ways to Motivate Your Child to Do Their Homework
8 Powerful Habits for Better Mental Health
You might be wondering if you need special requirements to write about mental health. It depends.
If the company isn't in the medical niche, then you don't need to be a nurse to write for them!
Here are other top writing niches that need writers:
Digital marketing (this is the niche I write for)
Beauty
Exercise
Food
Online learning
Gaming
Relationships
IT
Business
2. Create Three Writing Samples
Okay –
You found a writing niche so you can easily find freelance writing jobs. Now, to get hired as a freelance writer, you need proof that you write!
And the easiest way to do this is to write a writing sample like a blog post.
Blog writing is highly versatile, and most businesses know what a blog post is.
So, take some ideas that I provided in this post and create some amazing blog posts. Here are tips for writing:
Your introduction needs to capture the reader
Break up your post with subheadings (like I do in this post)
Create white space with subheadings, images and lists
Have a conclusion paragraph (Wrap it Up or Conclusion at the end)
Create long-form content (1,000-2,000 word blog posts is standard)
You might be thinking – I can't write that much! That's okay! Aim for 800 words and go up from there! Your first writing sample can be 800, the next 1000, and the last one can be 1300.
Where do you write your writing sample?
One place is your blog. While this may be challenging and not the quickest, it is the long-term idea around being a freelance writer. If you have a hub – a home online – then it's much easier to attract freelance writing jobs than to hunt them down.
I should know – as soon as I created a writer website for my business, I was able to make more money per post and secure my ideal clients. So consider starting a blog and having a portfolio page on your blog.
The second way that's super easy is to go on Medium or Contently.
This is my Contently portfolio showing all my writing from clients to guest posts to writing samples: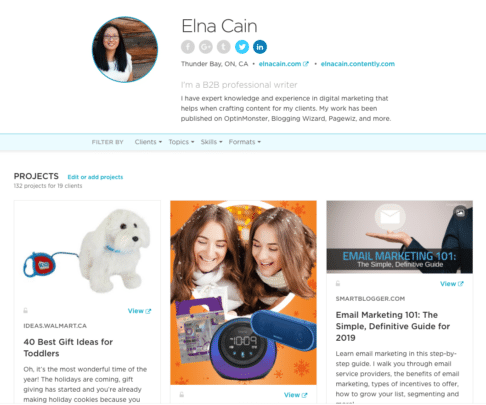 Both these options – Medium or Contently – are free to use and start.
Note: with Contently, if you're in the finance niche and you have financial content on your Contently portfolio, you can land some freelance writing jobs from using Contently! How sweet is that?
This hasn't happened to me since I'm in the digital marketing niche, but I know other writers that it has happened to.
The last way is to guest blog. Guest blogging means writing on someone else's site. For example, Imperfectly Perfect Mama is a site I own, and it's a contributor site!
Feel free to guest post on there and gain your first writing sample!
3. Create Social Media Profiles
To score freelance writing jobs easily, you need to be on social media. Social media is a goldmine for finding and landing freelance writing jobs.
For example, in a Pinterest group I was in, my pin caught the eye of a parenting editor, and I ended up with a fun freelance writing job for a twin site! How cool is that?
My suggestion is to choose two social media profiles – Twitter and LinkedIn have yielded me the most freelance writing jobs – and fill out as much as you can to help you get noticed on those platforms.
You don't have to be on social media every day; just share content and be consistent.
When I started, I did share my guest posts and blog posts of sites that I wanted to write for! This prompted the networking potential with these sites.
4. Cover the Logistics Before Pitching
The next big step to finding freelance online writing jobs is to make sure you have the basics covered. These are:
A professional email address (Gmail is fine but make sure you're not using your high school email address to email those freelance writing jobs!)
A PayPal business account (it's free to sign up)
A computer/laptop and proper seating
I suggest you have a place to track all the pitches (the planner I use has tracking sheets) you send out because, in the beginning, you will have to send out a lot to land your first writing gig.
It doesn't mean you have to – many of my writing students found success in one week of doing this and sending only a few pitches – but if you are brand new to all of this, you might have to tweak your pitches or write another writing sample to see results.
5. Create an Optimized Pitch Email
All of your pitching involves email or a form the company sets up. In either case, you will have a space to convey to a potential freelance writing job ad that you are the writer for them.
Here is a basic pitch email (adapted from my freelance writing course) you can use and tailor to your specific niche or needs.
Hi (name),
I'm (name), and I'm a freelance writer with experience in (your niche).
I found your site from using your product (or through a friend, job board, Yelp etc.)
As a (niche) freelance writer, I know how to write content that will hook a reader's attention and help with your blog's marketing strategy.
With (#1 years) experience in (niche), I can help grow your brand, reach, and bring that loyalty with your audience by providing emotional-based and highly valuable blog posts.
I see from your site you're selling X/writing about X/, and I'd love to help write about your service/product on your blog or in your emails. I already have several content ideas that can help you reach your target market. Hear a few of them:
Idea 1 | Idea 2 | Idea 3
I'd be more than happy to discuss this further with you.
Thanks for your time, (name)
6. Understanding Freelance Writing Jobs Expectations
You're totally new to this whole freelance writing thing, so you may not know the expectations companies have when hiring a content writer.
From the years of being a freelance writer, the number one expectation businesses have is reliability.
You don't know the number of stories I hear from businesses that hired writers tell me that their writer ghosted them! If you want to take on more writing jobs, all you have to do is be reliable.
If you say you will be home at 2 pm for a Skype call, be home at that time.
If you say, you will submit your article before 12 the next day, submit it at 8 am the next day (yes, go above and beyond for your clients).
Other expectations businesses have when hiring a writer:
The article if free of errors
The article is formatted for online reading
The article has credible sources
Open to communication via email or phone
Take feedback in a professional manner
Now that you know the expectations be careful of potential red flags when finding a freelance writing job.
If a job seems too good to be true, it probably is!
If a writing job asks for a sample just for them, don't write it! You just created three samples, and that should be enough for a freelance writing job. As well, this screams free writing for businesses.
If a writing job ad has you pay to sign up or submit your piece, walk away and move on. This is just plain wrong.
Oh, and try to stay away from Upwork. You might hear every person online talk about using Upwork to find freelance work, but for writing work, Upwork is horrible.
This platform stresses the cheapest pay for jobs, and well, clients need to value our writing! (do you think Walmart hangs around Upwork???)
So you have a writing niche, writing samples, a place online to showcase your work, a professional email address and PayPal account, a pitch template, and know client expectations.
You are ready to land freelance writing jobs.
Let's now look at the type of freelance writing jobs you can do as a beginner.
Types of Freelance Writing Jobs
All of these choices are great for moms and beginners in freelance writing.
1. Blog Writer
Blog writing is probably the most popular type of freelance writing job you will come across in your online job hunt. I market myself as a blog writer, and my portfolio only shows blog posts.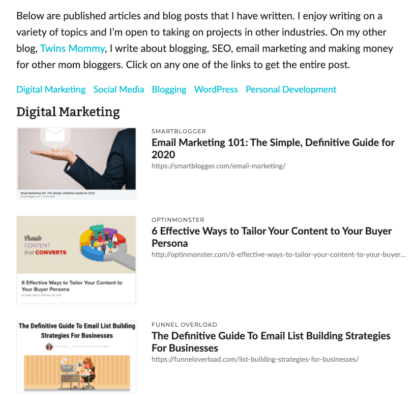 As a mom, these are the best writing gigs because they are recurring and don't take too much time to create.
Even if you're a slow writer, after writing a few blog posts, I swear you'll be able to whip out an 800-word blog post in one day! Imagine having three freelance writing jobs that wanted one blog post a week (each post $100).
That's feasibly 3-4 days of work of $300 a week or $1200 a month! Boom $1k in one month! How sweet and easy is that?
You can easily earn up to $61,400 a year as a freelance blogger.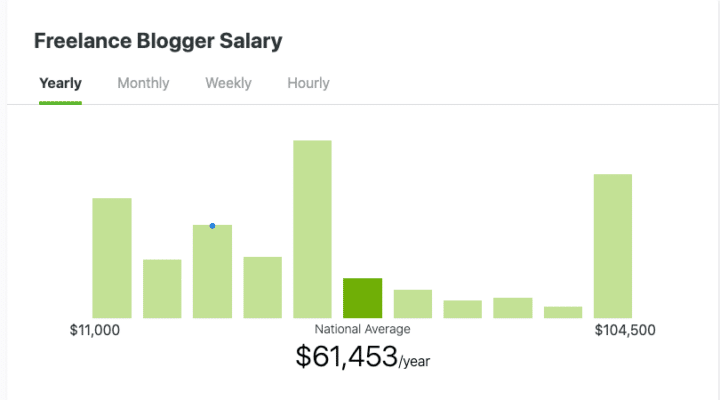 2. Copywriter
Copywriting is a fun, freelance writing job to have! I've done a few copywriting projects and loved doing them. I also do copywriting for my blogs and business and love it.
What do I mean about copywriting? This is persuasion writing in a conversational way. So writing a sales page or landing page – like this one – is copywriting.
I'm trying to convince people reading my sales pages or landing pages to convert in some way – click the buy button or sign up to my email list.
Copywriting is highly profitable, and many writing jobs start at $1-$2k.
3. Ghostwriter
Ghostwriting is another highly profitable freelance writing job. The only catch with these types of writing jobs is that you aren't credited for your work, so it will be hard to make a name for yourself.
But, if you don't care about being known online, then you can make bank as a ghostwriter – especially if you ghostwrite books. Typically ghostwriting books are worth $10-$20k to write.
4. Product Review Writer
Product reviews are typically used for affiliate marketing. Affiliate marketing implies that a business or blogger signs up to an affiliate program – for example, Target has an affiliate program – and after signing up (it's free), you get a special affiliate link to use for marketing purposes.
Many businesses and bloggers create product reviews of the affiliate products they have links for.
However, many business owners and bloggers can't write or don't have the time to write a highly detailed product review.
That's where you come in, mama! You can pick up product review freelance writing jobs and write those buying guides for your clients.
I've been hired to create a product review for tools and services.
5. Gift Guide Writer
Walmart hired me as a gift guide writer to create a long list of gift guides for parents. I loved this online writing job, and I found it fun to look at all the toys and gifts and create a short description that was emotional-based and personal at times.
Many companies hire specialized freelance writers to create highly valuable, long-form gift guides for their blog. This type of freelance writing job is time-consuming but high-paying.
I was paid thousands for my gift guides.
6. Magazine Writer
Magazine writing may not be too easy to land unless you are an avid magazine reader or know editors of magazines. Magazine writing jobs are high-paying – often starting at $1 per word – but it can take weeks or months to get paid.
I've never had a magazine writing job, but I do know other moms that have! For example, Readers Digest is a great magazine to write for! My freelance writer friend, Carrie, is a mom and writes for Reader's Digest.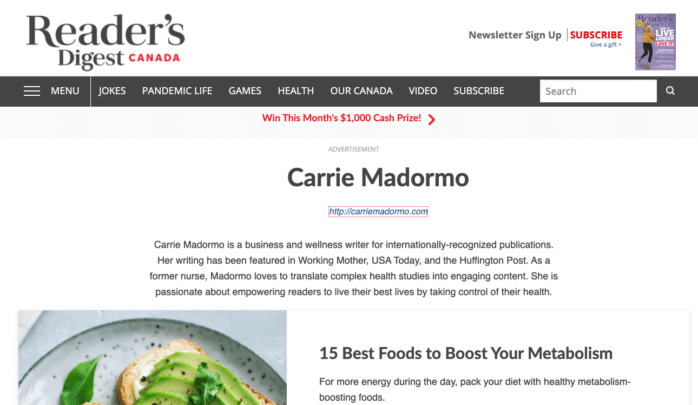 7. SEO Writer
SEO stands for search engine optimization. This means businesses use SEO tactics to help them rank higher in Google.
Most people don't read past page one – or even after the first 3 results on page 1 – so businesses will pay big bucks for SEO writers to help them rank.
Part of my blog writing is for SEO purposes, and many clients give me the keywords to use for my blog posts.
It's up to me to know where to place these keywords, how many to put in my post and which ones to give more weight to. Learning to write SEO is something I teach in my freelance writing course to help you understand how to write SEO content for your clients!
8. Email Marketing Writer
Another aspect of a business is email marketing. Many brands, businesses, and blogs have an email list (I do).
Traffic is fleeting, but if you can capture that blog traffic with a free incentive, then readers will sign up to your list, and now you have a subscriber.
You can email this subscriber, get to know them on a more personal level and market to them.
This is what businesses do, and they often need writers to create email funnels for them. These are a series of emails to market their service or product.
9. Content Writer (Site Copy)
As a content writer, you can create anything from About Me page copy to transcribing Podcast episodes and more. These types of freelance writing jobs are fun to do since they can be varied.
One freelance writing job I had was to create website copy for different media kids. Another freelance writing job I had was writing a guide used for an email incentive. If you're a content writer, there is no shortage to freelance writing jobs for you!
Okay – now that you are familiar with different types of freelance writing jobs, let's dive into writing jobs for certain people!
Freelance Writing Jobs for Teachers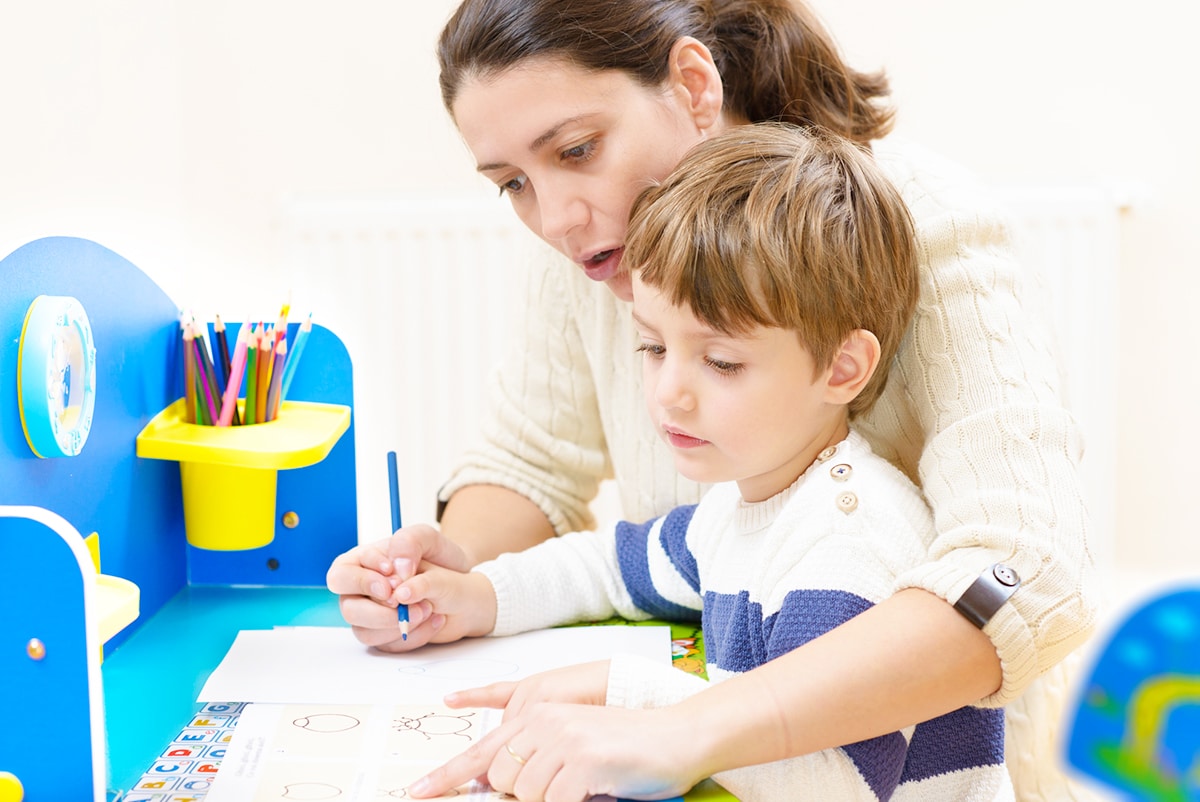 Are you a teacher? While you love teaching and helping children learn, there's something in you that wants you to stay home with your child because you work long hours, and many of it is unpaid.
I know many freelance writers that started as teachers – I'm one of them! Before I had twins, I was a special education teacher.
I loved every minute of my job, but once I was pregnant and put on bed rest, I knew that my job was too stressful.
I'm glad I found out about freelance writing jobs. If you are a teacher, here are some freelance writing jobs for you.
Note: all of these jobs are found using Contena – a premium job board. I will share with you other job boards and places at the end of this post to see all different types of freelance writing job boards.
For now, I want to tailor this to moms!
10. Curriculum Writer
A curriculum writer usually creates and develops a curriculum for elementary, high school or college level.
This is an easy freelance writing job that a teacher can slip into since it's in their wheelhouse of knowledge. If you know the k-12 curriculum, you can help educational centers, schools and more.
Some of the job ads on Contena state up to $4,000/month for this type of freelance writing job.
11. Lesson Writer
Some educational companies need lesson writers to help write in an easy to understand and clear way for difficult subjects. If you enjoy creating lessons for your students, then you can easily transition to lesson writing as a new freelance writer.
The pay is well too – jobs on Contena state up to $7,000/mth for lesson writing freelance writing jobs.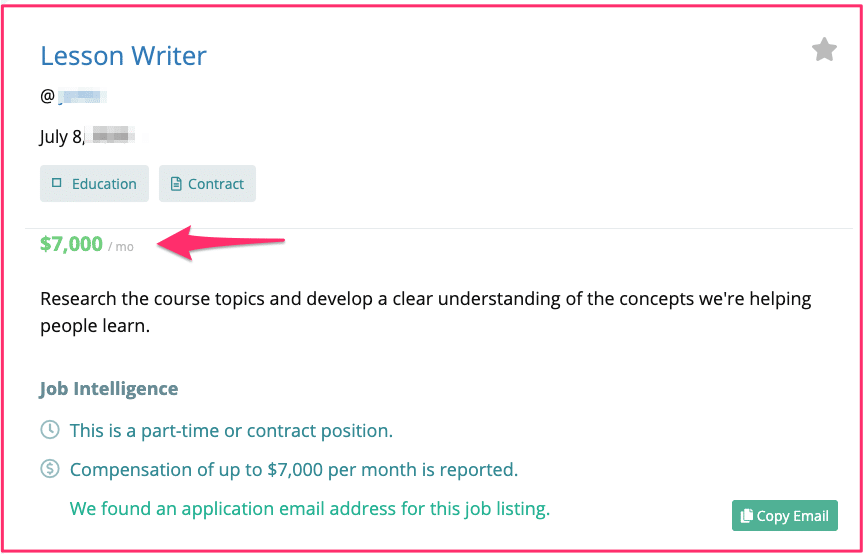 12. Test Prep Writer
For any test a school, district, or state has, you can be a test-prep writer for them! Many school testing companies – like MasteryPrep – hire freelance writers to author subject matter content.
A job on Contena says for this type of writer, pays up to $60,000 a year!
13. Academic Content Writer
Educational companies, educational apps, tools and services hire academic content writers for their clients, customers and students. As a teacher, you have insider knowledge about various subject matters for academic content writing!
14. Chemistry (Subject) Course Writer
Do you teach Chemistry as a high school teacher? Why not start a side hustle with this freelance writing job?
A Chemistry course writer needs first-hand experience in teaching Chemistry to high schoolers. Companies like Construct Education seek these experts to help them develop digital lessons for school districts.
15. k-12 Passage Writers
If you're looking for part-time freelance writing jobs, then maybe you can be a k-12 passage writer. These types of freelance writing jobs are usually short contract work for various subjects from k-12.
16. Construction Exam Writers
As a teacher, you don't have to stick to elementary or high school freelance writing jobs. You can create course exam questions and tests for construction trades! How cool is that!
17. ELA Curriculum Writers
If English and Language Arts are your thing as a teacher, why not try being an ELA curriculum writer? These writing jobs have you develop in-depth ELA digital curriculum for schools.
18. History/Science Writer
If you're a history or science teacher, you can be a history and science writer! Writing lesson plans to chapters in textbooks to even history presentations, a history and science writer sounds like a fun writing gig.
19. High School Curriculum Writer
You can even market yourself as a high school curriculum writer, rather than a general curriculum writer. This can help you land the perfect freelance writing job in your intended writing niche.
20. ACT/SAT Grammar Question Writer
If you are exceptional with grammar you can be a grammar question writer for the ACT and SATs tests. This can expand to quiz writing jobs as well!
21. Nutrition Lesson Writer
If you're a teacher, you don't always have to do writing jobs in the educational industry! Why not take your academic knowledge and apply it to a passion niche like health or travel or pets!
You can be a nutrition lesson writer and help write lessons for a nutrition program, course, service or product.
Freelance Writing Jobs for Nurses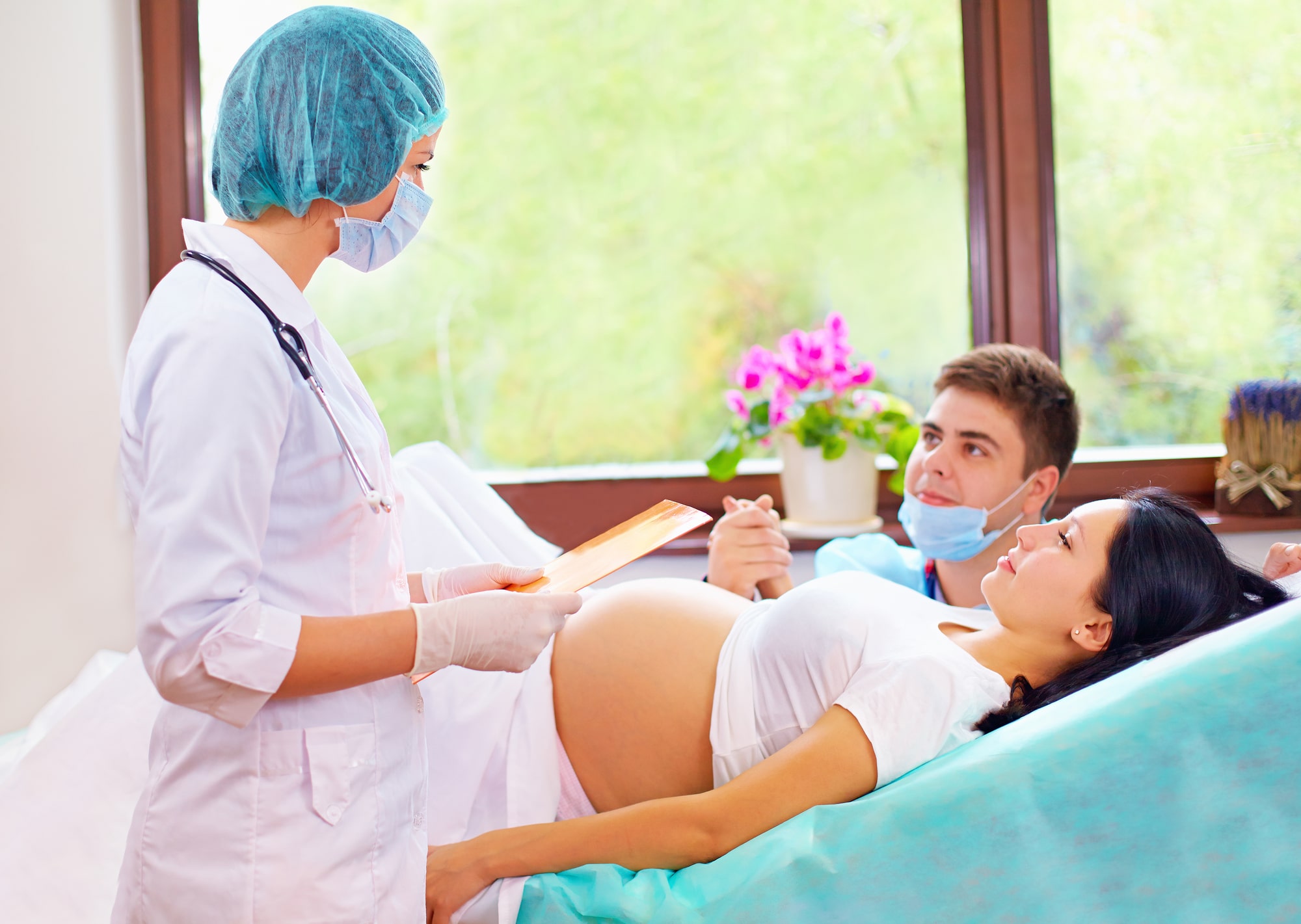 Are you a nurse, or do you work in medicine?
I pray for you and other frontline workers during this pandemic. I know you want better for your life if you are working as a nurse and unable to be home with your family in case you get sick.
I want to encourage you to think about doing some paid writing at home with nursing or medical freelance writing jobs that you can easily do!
Let's look at some medical freelance writing jobs using Contena – a premium job board.
22. Medical Writer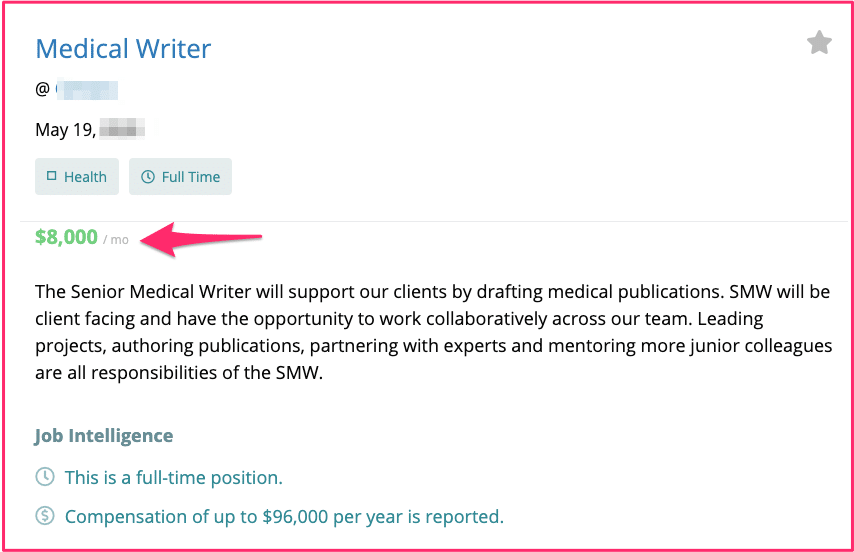 Medical writing is a very lucrative freelance writing job. If you are a nurse or work in medicine, you can be a medical writer.
As a medical writer, you might be responsible for drafting medical publications or writing other medical content.
On Contena, you can find similar jobs for medical writing.
23. Clinical Content Writer
Work closely with private clinics to provide highly engaging content for a variety of audiences. Some types of writing gigs may want you to adhere to the ACCME standards.
You would be responsible for writing and even creating medical content for clinics.
24. Spanish Translation Content Writer
Are you interested in doing some translation jobs instead? If you speak more than one language, why not offer this type of freelance service and freelance writing?
Translate patient care plans from English to Spanish!
25. Health Care Content Writer
Market yourself as a health care content writer and be responsible for writing and possibly editing medical deliverables. You may even write about the late stages of clinical research.
You can also niche down to writing about immunology and infectious disease.
26. Documentation Writer
Be responsible for preparing regulatory documents for medical professionals. You may work alongside a technical team and be comfortable with using technology and discussing technology.
27. Nursing Script Writer
Scriptwriting is a popular writing service you can offer. You can niche down to provide this by creating and editing video scripts for nurses or scripts for their medical presentations.
28. Medical Cannabis Writer
CBD writing is a booming writing niche. Why not target your services to be a medical Cannabis writer? Write in-depth articles surrounding using Cannabis in a medical setting.
29. Mental Health Blogger
Blogging jobs are my jam! If you have a passion for mental health or have experience working in a mental health setting, why not become a mental health blogger?
You may write about bipolar from a young adult's perspective, family members with mental illness or about Schizophrenia.
30. Nurse Resume Writer
One of my freelance writing course students is a nurse and writes resumes for nurses.
What's awesome about her is that not only is she offering a 1:1 service of helping nurses with their resume writing, but she also has ready-made nursing resume templates and even courses too!
You go freelance writing mama!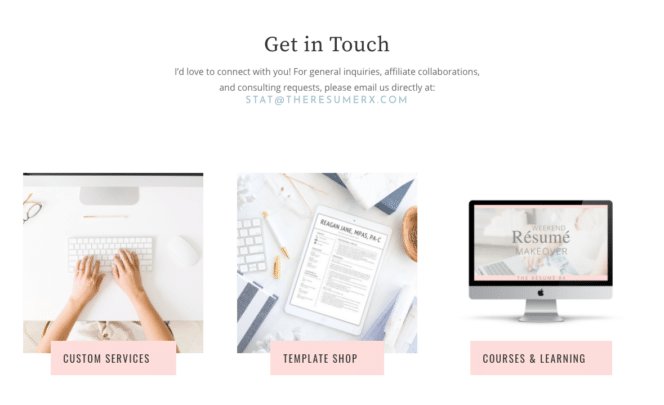 Freelance Writing Jobs for Christian Moms
Hey mama –
Are you a Christian and love writing about your life as a Christian mom and family? Did you know that there are freelance writing jobs in the Christian niche?
This looks like an easy way to land some amazing freelance writing jobs that fulfills a need in you to serve and help!
Pastors, Christian bloggers, faith-based schools, Christian authors and even Christian owned businesses hire Christian writers to help them grow their business or brand.
31. Devotional Writer
Devotionals are used by many blogs, businesses and brands in a variety of ways. They may use them to attract leads, as large-circulation devotional guides, or daily devotions for Christian schools.
Writing devotions means focussing on the reader's mind, character and heart.
32. Christian Blogger
Do you have a Christian blog? Why not offer your Christian blog writing to other Christian blogs? It's a great way to spread God's message out to the masses.
33. Christian Copywriter
You can infuse selling with faith-based writing. Many Christian owned businesses need a Christian copywriter to help them with their email funnels, landing page copy and even Facebook ads.
If you are good at digital marketing and social media marketing and you're also a Christian mom blogger, you can offer a Christian copywriter service and land some awesome freelance writing jobs!
34. Christian Web Content Writer
Write social media posts, landing pages, About pages and more. As a web content writer, you can write for ministries that need online content to reach their congregation.
Freelance Writing Jobs for Parents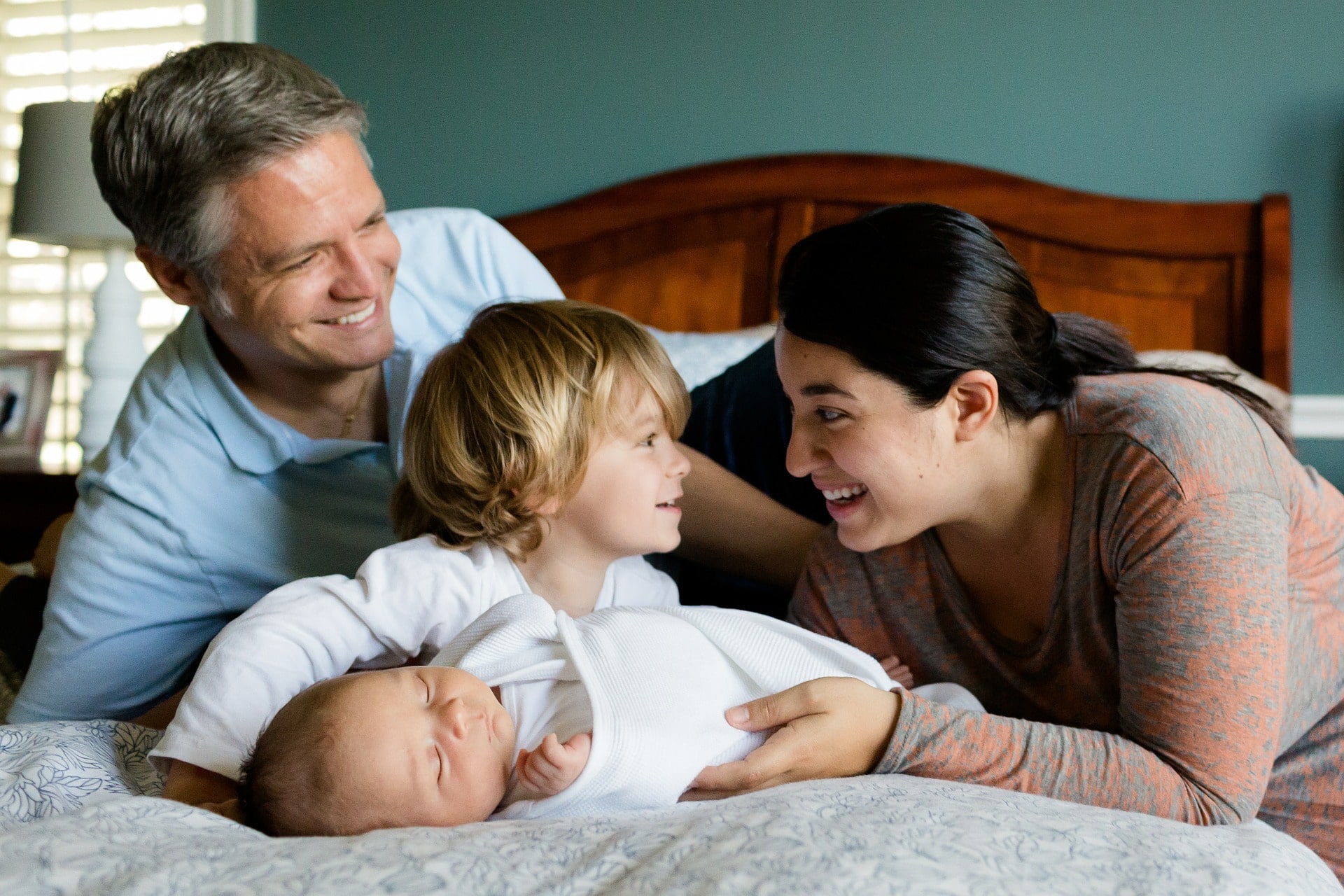 If you're stay at home mom or a dad, you can quickly get started with landing some sweet writing gigs.
Check out these fun freelance writing jobs for parents!
35. Nursery Content Editor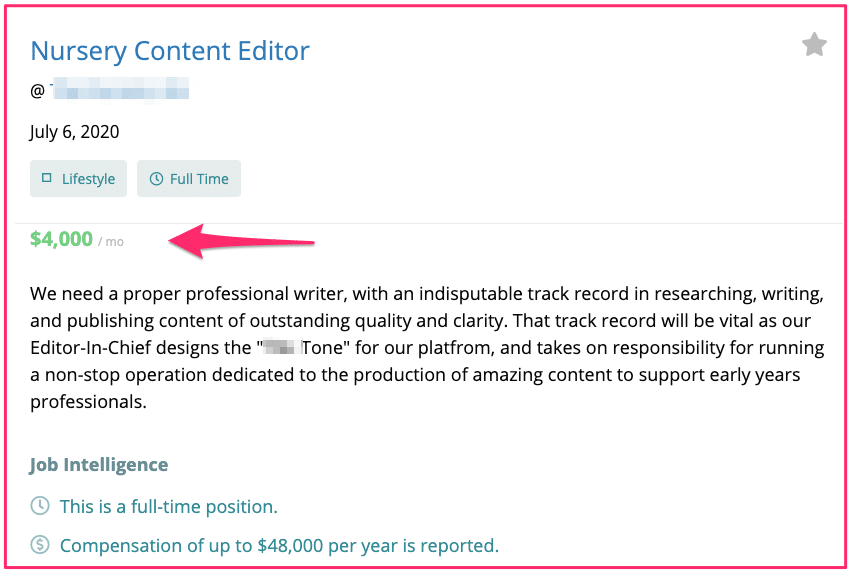 Why not focus on writing about nurseries or baby products only?
This Contena writing job is for a Nursery Content Editing job. You are responsible for researching, writing and publishing content about nurseries! How fun is that?
36. Educational App Writer
There are thousands of educational apps geared for parents, children, teens and adults. Why not tap into this market and offer your educational writing?
A few months after starting Twins Mommy, a chore app contacted me to write for them! I was ecstatic and found it a fun writing project!
37. Writer for Children & Baby Products
Writing for baby and child products like the Gro-Clock are fun writing jobs and can help you make a living as a blogger!
Gather a list of the popular children and baby products and start "stalking" these businesses on social media! Get to know the people behind the brand and reach out to them!
38. Special Needs Parenting Writer
Autism, Anxiety, learning difficulties and more are topics many parenting sites and brands need writers for. If you are familiar with these or have direct experience in treating autism or learning difficulties in children, why not offer that as a writing service?
39. Parenting Ghostwriter
There are thousands of parenting books out there, and I can bet that many were ghostwritten. Why not offer your parenting experience to brands and ghostwrite their next book or article?
Freelance Writing Jobs for Healthy Moms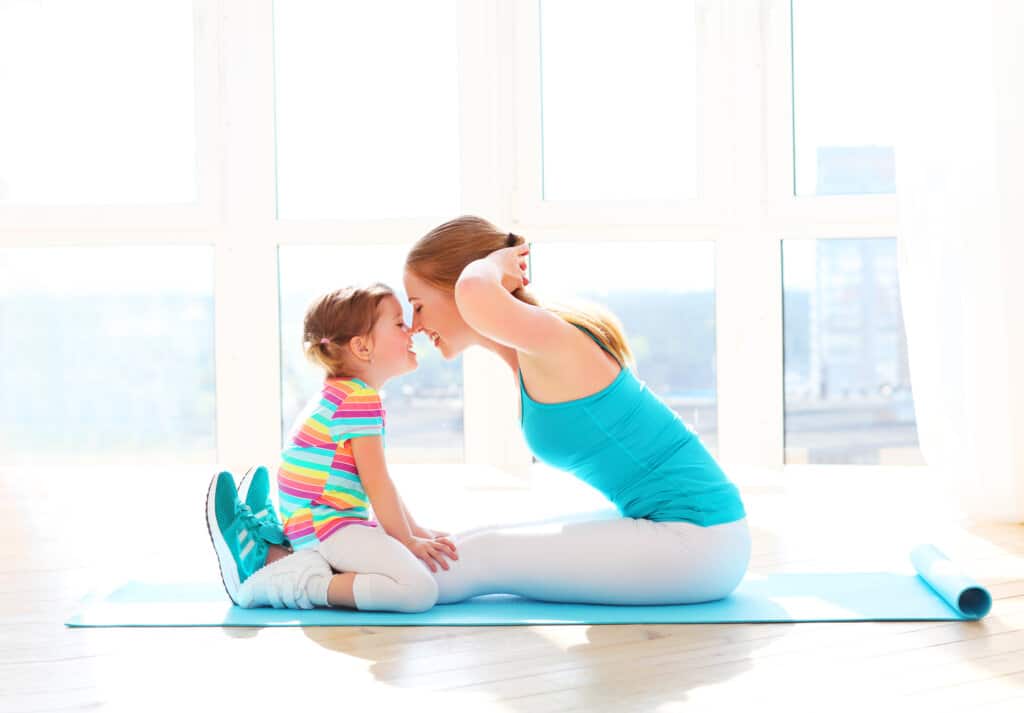 Hey mama –
Are you into fitness and being healthy? Maybe you're a health coach, a dietician, or you work at a gym.
Whatever the case is, because of the pandemic, your job may have let you go or unable to work at your workplace for a while. Why not try your luck with freelance writing jobs in the health niche?
Bonus points if you have a health mom blog! You already have a niche and writing samples! Easy peasy!
Let's check out freelance writing jobs using Contena – a premium job board.
40. Fitness Writer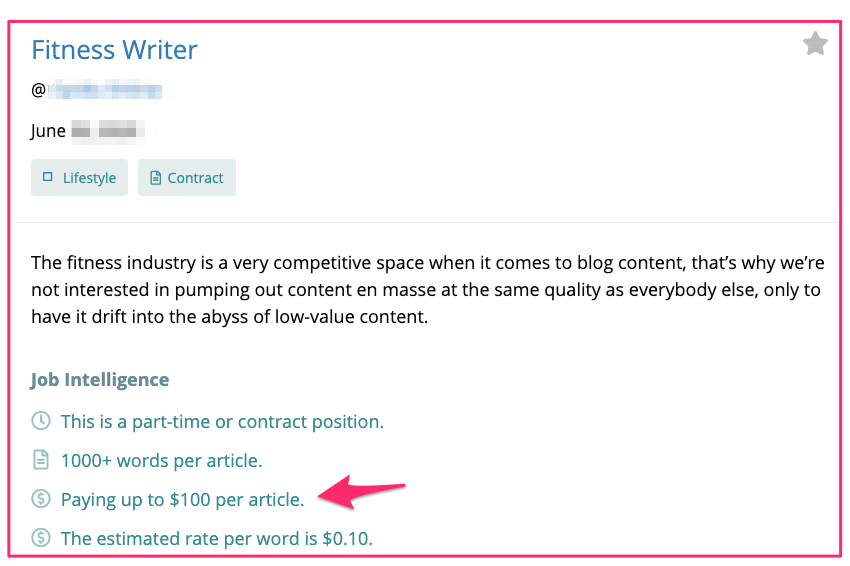 Fitness writing is highly versatile and needed all around. If you have a passion for fitness or are a fitness instructor, you can leverage this experience and write for other fitness companies.
41. Cannabis Content Writer
Alternative health is all the rave now! Just like for nurses, you can write about Cannabis for CBD oil companies and other CBD brands. Run a quick Google search to get a list of Cannabis-based businesses and reach out!
42. Sleep Niche Copywriter
Did you know there are thousands of businesses dedicated to helping babies, children and adults sleep better? From sleeping magazines to blogs to sleeping products (special pillows, for example), there is no shortage of writing about sleep!
Offer copywriting for a sleep company's next product campaign or write up an email incentive to help them attract more leads.
43. Health and Fitness Copywriter
Level up your health writing service and offer copywriting. This is conversion writing, and many health and fitness companies need copywriters for their marketing campaigns.
Mom of 2, Jessica Collins, is a health and fitness copywriter and is slaying it on her service-based website!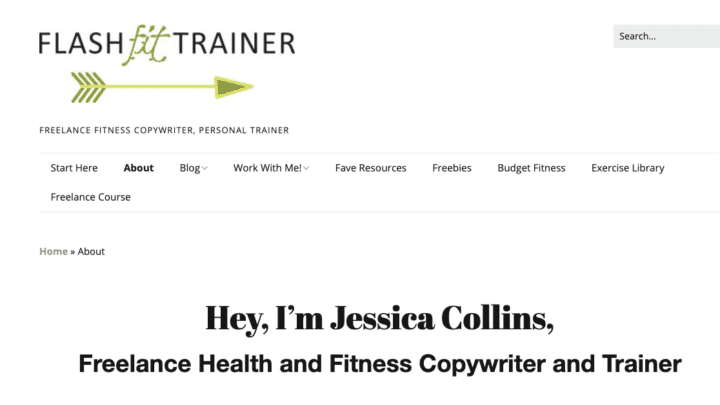 44. Wellness Writer
From essential oils to using superfoods, there is a large industry devoted to wellness. You might write about healthy food, healthy relationships or having a healthy mindset.
Be open to also write about trends, news, fitness equipment and workout routines.
45. Natural Health Writer
Are you passionate about natural health? I am. When I became pregnant with twins, I began using natural products on my skin, and often DIY'd my soaps!
If I wanted to, I could use my story of going natural when I became pregnant as a lead-in to my freelance writing for natural health companies.
46. Alternative and Spiritual Writer
Alternative health and spiritual can be a good market to get into. If you know the companies in these niche topics, you can use your passion or knowledge about alternative health and spirituality to land some freelance writing jobs.
47. Fitness Product Writing
Write how-to guides, list posts and more for fitness product companies. There are thousands of products for fitness and health. All you have to do is gather a list of popular products and emerging ones and reach out to each company!
Top Free Places to Find Freelance Writing Jobs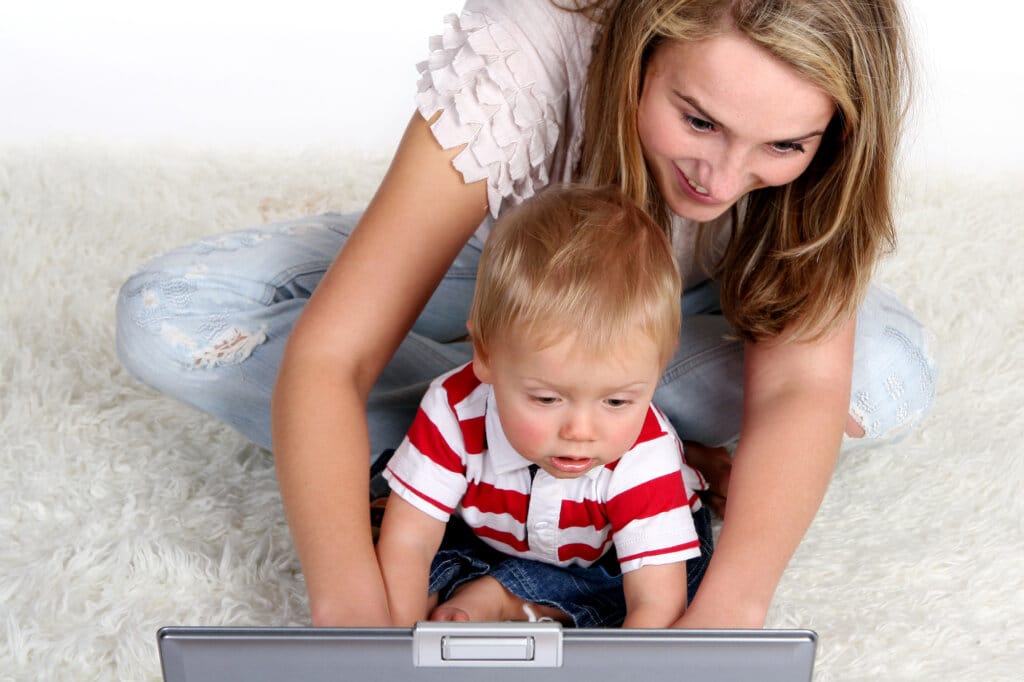 Up until this point, I shared exclusive writing jobs from Contena, a premium job board. If you are on a budget or just want to see how to do this for free, check out free websites for writing jobs.
1. Problogger
Problogger is a great blog to help bloggers. With a blog, podcast, and courses, you can learn a lot about blogging. But they also have a job board, and it's free to use.
Simply see what new freelance writing jobs are posted or use their filter to search your writing niche topic.
2. BloggingPro
If all you want are freelance blogging jobs – what I do and absolutely love – check out BloggingPro. They only post blogging jobs.
You can choose between part-time, temporary, contract, internship, or freelance. I usually pick freelance or part-time.
3. Freelance Writing
Freelance Writing is a wonderful site with some of the best information to help you as a freelance writer. They also feature top writers in their fields and provide writing jobs.
Just a warning – these are highly varied jobs from online sites. I found my first freelance writing job using this job board, though, so it's worth the time to look at this board.
4. Do One-Off Pieces
Look –
There may be some of you that just need quick cash and not a writing gig. I got you!
Check out these blog posts on one-off writing jobs:
Ready to Land Freelance Writing Jobs?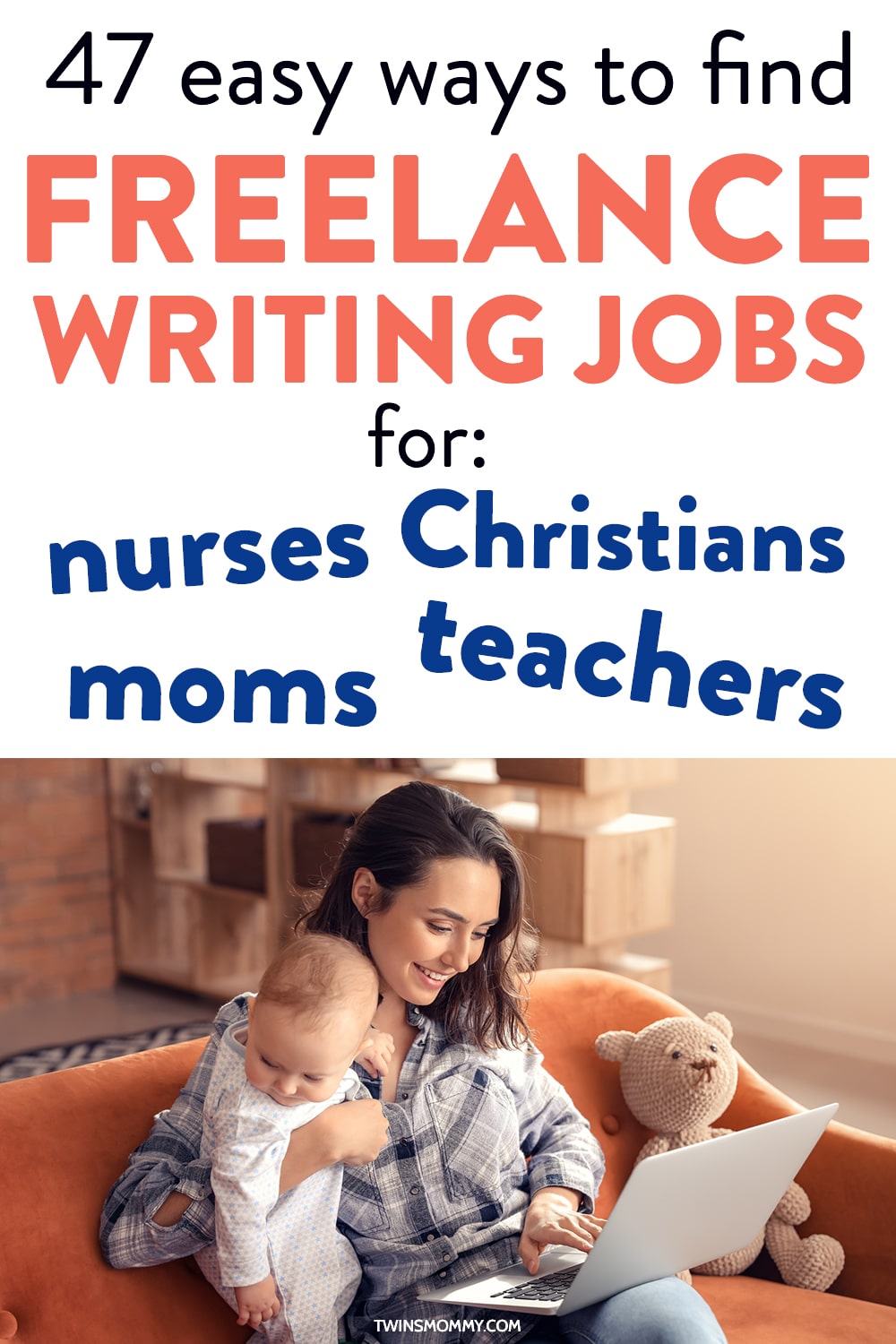 Pat yourself on the back if you read everything in this post!
I truly want to help all moms out there to make money blogging, and the secret to that is to offer a service like freelance writing!
You don't have to be the best writer out there, just one that knows where to find freelance writing jobs! If you are already a blogger, well, you are that much closer to getting paid to write!
Tell me in the comments what writer you want to be and if you're landing some freelance writing jobs! I want to hear your story!
Please pin me!