Part-time work from home jobs are becoming more and more popular for working moms and stay at home moms.
In June of this year, it was reported that 40.4 million people were unable to work in the last few weeks because the business they worked for either closed or was no more up and running due to the pandemic.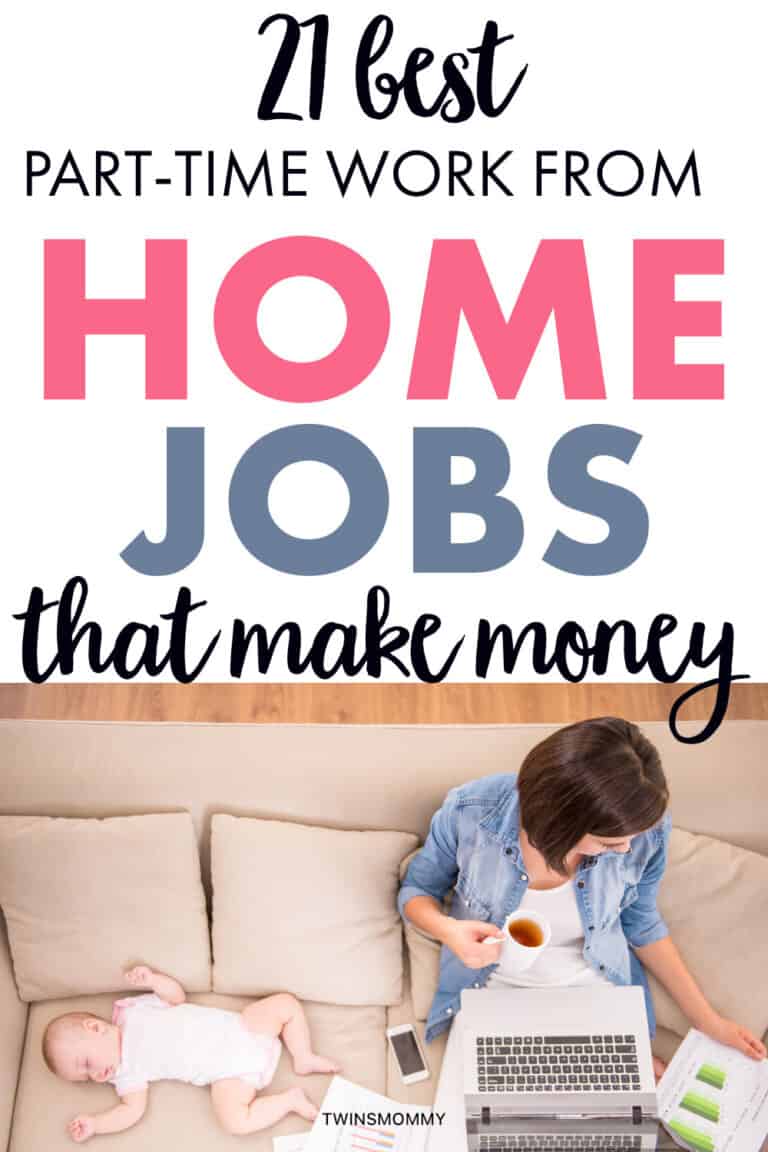 Fortunately, the internet has made it possible for people to make money at home by working part time they can do in their spare time.
There are many different types of part time work from home jobs, but I'm going to focus on the ones that pay well.
I mean who wants to do work that's challenging and doesn't pay the bills? I certainly don't! I've been working from home since 2014 and over time I've done hard work for little pay and that made me almost quit entirely. I don't want that for you.
I'll go over the best part-time work from home jobs that pay well and require little to no experience or education requirements.
1. Online Tutor or Teacher
Are you a teacher?
Maybe you just have a knack for teaching your little one math or science. Either way, being an online tutor can fill your time at home easily.
Online tutoring means you works from home and tutor students online. The student usually pays for the service and can either find their own teacher or turn to a company that specializes in providing teachers.
Some companies hiring teachers include:
Here are some online tutoring companies:
If you have experience teaching, then it'll be easy for you to make money as an online tutor and the best part is it's easy to be organized since all your paperwork will be done through the company.
If you don't have any experience teaching you can still be an online tutor or online education teacher. There are a few things to do before getting started:
Find out what type of tutoring lessons people want – popular tutoring lessons in demand include math, science and language
Update your resume and consider going on LinkedIn to have a quick online resume of your past experience and work as a teacher or tutor
Apply for jobs on sites like the ones mentioned!
The salary for an online tutor can vary depending on the company and opportunity. The starting rate is usually around $20-25 per hour, but if you're a good teacher then this number could be higher – up to $45/hr.
2. Proofreader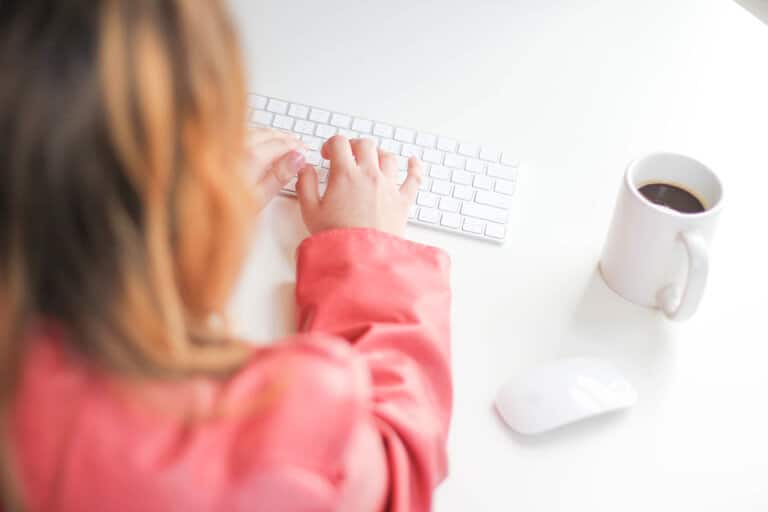 You might think that as long as you know how to read then anyone can become a freelancer proofreader but the truth is not everyone has the skills and qualifications to be a good proofreader.
So, how does one become a proofreader as a part-time work from home job?
First of all, you need to know the difference between reading and proofreading because they aren't synonyms – if someone says that he or she can read well then this doesn't mean that his or her ability to proofread is also good.
Reading means to read through a piece of text or anything else, whereas proofreading is the process of reading carefully and critically for mistakes in language use, grammar, punctuation and spelling (American Heritage Dictionary).
Proofreading demands you to have an eye not only on your own errors but that of other people as well.
Some quick steps to get started as a proofreader online.
Learn about reviewing article or manuscript for grammar mistakes – most of them use Microsoft Word but if not, then you should at least know how to use it
Have a good eye for spelling, punctuation and grammar – this is the most important skill of all since if you don't have these skills then no one will hire you as proofreader
Keep up on changes in vocabulary and language use, especially pertaining to the profession you are about to work with. If it's a medical article or book then learn the new definitions of words that have been developed over time
In a nutshell, a proofreader's job is to read over a manuscript and make corrections and the median salary is $40 an hour.
3. Blogger
Many people are looking for a way to make money from home and you can easily do this by blogging!
I know I'm a little biased, but I'm proof that you can start a tiny blog, grow it with valuable content, and create amazing products that your audience craves!
If you're not sure what a blog is, a blog is simply made up of posts. These posts can be anything like pictures, articles, videos or other content. A blog is hosted on Bluehost, for example, so that you have a place online.
Blogging is a the perfect way to make money from home because it takes very little time and effort.
One you sign up to Bluehost and use a WordPress theme to start your blog, the next step is to write content!
You should include pictures or videos and also use keywords that are popular on Google so people will find your article when searching online.
From there you can start thinking about making money blogging. The quickest and easiest method is with ads. I have ads on this site and other sites I own and I make a healthy income every month. Another popular way to make money blogging is with affiliate marketing.
Affiliate marketing implies you promote a product and use a special link that, when people use, will give you a commission of that price of that product. Most people use Amazon affiliate marketing to get started.
Finally, the best way to make money is to create a digital product and sell it on your blog! To learn more about this, check out my Youtube video on all my income streams I have as a blogger.
4. Virtual Assistant
Are you a Type A person? Then maybe you will like being a virtual assistant at home!
A virtual assistant is an outsourced professional who provides administrative, technical or other specialized assistance to clients from a remote location.
The average hourly rate of pay is $25-$50/hr depending on experience and skillset.
A virtual assistant can be hired for a variety of reasons but the most popular are email customer service and outreach or doing research on behalf of clients. VAs work with virtually any type of professional including entrepreneurs, coaches, mom blogger and more.
Typically, you would work with a few clients in the same industry as it's more efficient then having multiple clients in varied industries.
To start out as a virtual assistant you'll need:
Your own equipment such as a computer, mobile device

A PayPal address so you can invoice your clients
Professional email address
In order to be an effective VA, it's important to have all the necessary skills and knowledge that will enable you to complete your work effectively.
This includes:
Administrative support such as word processing
Data entry and compiling spreadsheets
Customer service like answering phones or managing emails
Business operations which could include billing clients for services rendered or managing their office administration
Technical services like installing software updates, troubleshooting computer problems or resolving network issues
As a virtual assistant, it's an excellent opportunity if you're looking to start working at home as it provides a flexible schedule and something you can scale later on.
5. Freelance Writer
A freelance writer is a person who writes articles, blog posts, or other content for publication in various media outlets and it's something I have been doing for many years!
In order to be a successful freelancer you need to have strong English skills and writing talent.
You also need to understand the market that you are trying to enter into; if you're planning on being a tech writer for example, then you need to be up-to-date on the latest tech news and know how to use a lot of different technologies.
Freelance writers typically work hours that they set themselves; this means that you can choose when you want to do your freelance writing whether it's during evenings after school or in the morning before going into work.
When I first started, I did all of my freelance writing work during my twin's nap times. As they got older I had to push my work to when they went to bed at night.
Freelance Writers make between $30 and $50 an hour, depending on how much work they have in their queue at a given time.
There are many opportunities to increase your income as a freelance writer by building up your portfolio or increasing your rates for better paying clients.
For more help check out how I made $600 with no traffic and no audience whatsoever!
6. Social Media Manager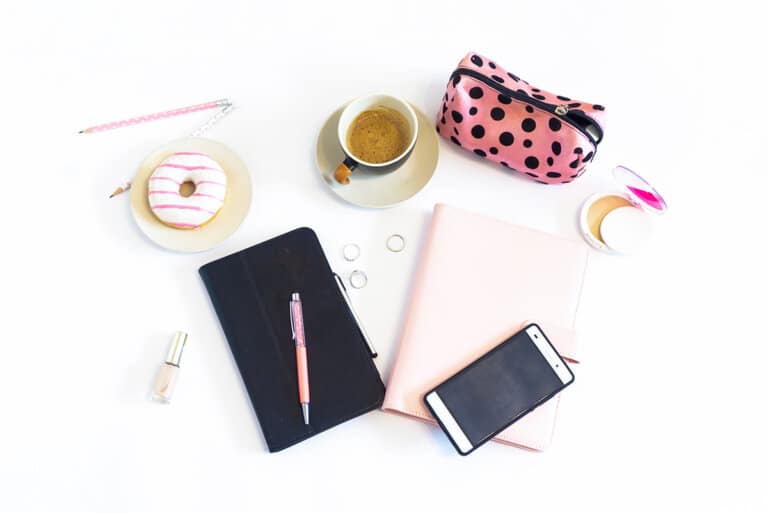 A social media manager is someone who manages all aspects of the company's online presence, including content and community management.
They're generally responsible for organizing various types of posts to be shared on Facebook, Twitter or other forms of social media.
Social Media managers oversee a company's marketing strategies across channels like email campaigns, blogging, paid advertising, and more.
Some fast action tips to get started:
First decide which social media platform is best for your business by determining goals, target audience, budget, and time constraints. For example, if you are targeting young mothers with a low income then Facebook might be the better option to start out with than Twitter.
When creating your social media account, be sure to include all of the right information in order to make it easy for people searching specifically for your service.
Pick a professional profile picture that aligns with your brand and will appeal to your target audience.
Market your social media management business online and try to post at least once a day as this will create a sense of consistency for your business and show that you're active in managing them which can lead to more followers.
Remember to use hashtags to reach more people in your niche and try to be consistent with them when posting. For example you could use #makeup or #beauty tips on all posts related to makeup or beauty tips and then when you search for those hashtags on Instagram, your brand account will come up.
Be prepared to be more active in your social media management than what you might have thought as it is not just about creating posts and engaging with followers but also monitoring content that others post so they are aligned with the company profile.
For example, if someone posts a negative comment about the company then it's important to be able to answer that and defend your business.
Some social media managers work on salary and some are paid hourly which will depend on the company you are working for but generally, most companies compensate their social media manager with an hourly wage that is higher than minimum wage or they do a flat monthly fee per post regardless of how many posts were created in that month.
For example, some companies will pay their social-media manager a flat fee of $200 per post.
7. Transcriptionist
A transcriptionist is a person who transcribes audio and videos into text.
This can be a lucrative service to offer since many entrepreneurs need to transcribe Youtube videos or podcast episodes into written text.
A transcriptionist is someone that listens to oral recordings, like interviews or lectures, then types out what was said for other people to read.
They can make sense of what is being said, strong English language skills so that they are able to write down what was transcribed accurately and typing skills so that the job can be done quickly.
The job requirements are basic: typing skills, good listening skills and strong English language skills.
You also have to be the type to stay focused on the task at hand.
You need a computer with Microsoft Word and decent internet connection in order to do your work properly.
Types of transcriptionists are general transcribers, medical or legal field transcriber and TV/film transcriptions.
Transcriptionist's hourly wage ranges from $12 to $18 an hour with a median salary of about $14 per hour. The amount you earn will depend on various factors, like experience and proficiency.
8. Graphic Designer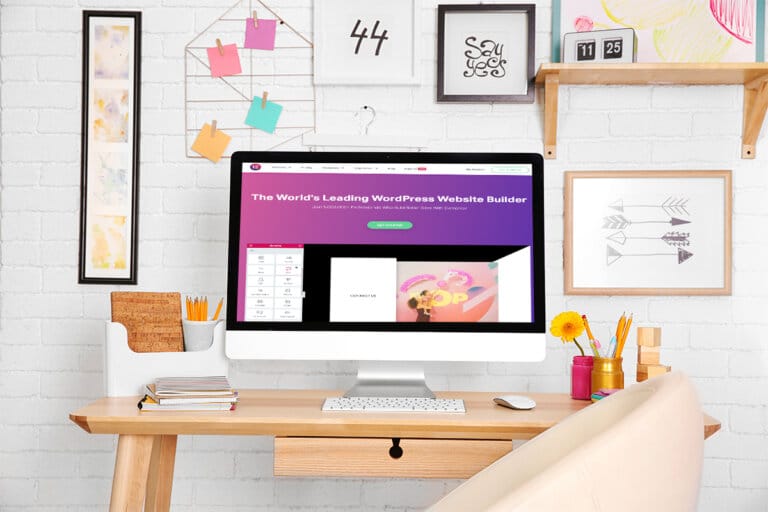 What does a graphic designer do?
A graphic designer's can do many things: they design graphics that communicate information effectively through visual means; they work with clients to produce a desired product, book, and advertisement designs; they create logos, banners, packaging layout for products or other items.
If you like designing brand boards or Pin graphics, then graphic design may be your thing!
Graphic designers make around $31 per hour starting out and based on the level of work, can make more income with this part-time work from home job.
9. Start a Coaching Service
If you have experience in one aspect of a business, then you can offer a coaching business. For example, bloggers that have been blogging for many years will open up a coaching service to help other bloggers be successful.
I did something similar as a freelance writer.
After a few years of being a freelance writer I opened up my coaching service and had many clients needing help to be a freelance writer.
As a coach, there are many different avenues to take.
You may want to do one-on-one coaching with people who live in your local area or work remotely with clients across the world via video conferencing software like Skype.
Goal setting is important for long-term success so it helps if you can meet face to face at least once to set up your first session.
There is no set rate of pay for coaching, as it depends on the type and length of session, but some coaches say they make $100 to $150 per hour.
It all comes down to how much work you do and how well your business is running. You may have to invest some time at the start of coaching, but after building a strong following it can be very rewarding.
10. Content Writer
A content writer is a writer that writes different types of content online.
Usually, content writers need a firm understanding of SEO, marketing and online writing as a way to capture readers.
While this is similar to freelance writing, content writing focusses more on the different types of content a business needs such as web copy, landing page copy, sales copy, About pages, team pages, bios and more.
Content writers also may need to be able to write in any niche or any industry topic that's needed from a client.
Content writers earn roughly $22 upwards to $40 per hour.
11. Sell Your Handmade Items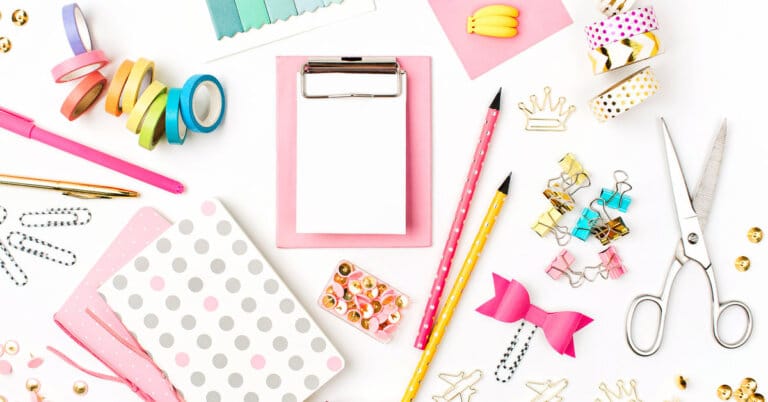 Do you like to dabble in making crafts at home?
Well, you can stay home and sell handmade crafts easily and make money with this part-time work from home job!
To get started figure out which items you want to sell and how much profit margin each item has.
You then have two options: either list the item for sale on an online market or set up your own blog where people can buy directly from you.
When selling in person, be sure to keep accurate records of all sales and expenses.
If you decide to use an Etsy store, post pictures of the item along with a description of what it is and how much profit margin you can make on each sale.
Then set up prices for each one based on your margins and desired pricing tier (i.e., $25, $50). You may also want to include information on shipping costs.
For more help check out these guides:
12. Youtuber
Did you know you can make money creating videos and hosting it on Youtube?
There are over 500K channels that have been active for one year or more, and the number is growing by the day.
In order to become a Youtuber, you'll need to have something interesting/funny/shocking to share with others in hopes of gaining an audience (a following).
You can also be more educational too. I have two Youtube channels (one is making me money) and both are educational.
As a Youtuber, you'll need to think about how much content there is on the channel. You may want some upload schedules for your videos so viewers know when to expect new content from you and they can plan their day accordingly.
You should also have an idea of what type of audience you're trying to attract (whether it's men, women, children, or everyone) because this will determine the type of content you're going to upload.
For instance if you're creating a channel for kids and families then your videos might include things like family vlogs (videos about daily life), educational tutorials on various topics from science experiments to making slime; etcetera.
To get started you'll need the following equipment:
So, how much can you make as a Youtuber?
If you reach 1,000 subscribers and 4,000 watch hours you can start making a few hundred dollars a month! Here's my video to help you see how much I make as a Youtuber with a small audience.
13. Telephone Nurse
If you are a nurse fed up working right now, then consider doing this remote!
Telephone nurses are in high demand during the pandemic.
People who don't want to be near their friends, family or other co-workers who have been infected with a deadly virus can work from home and call into hospitals for instructions on how best to care for patients without coming into contact with them.
A telephone nurse is typically responsible for one hospital and work as telephone triage for them. Insurance companies can hire telephone nurses for employment positions or independent contract positions.
There are many jobs available that offer an excellent salary and flexible hours, so you can still have the time flexibility of working from home but also get paid as much as $100 per hour!
Here are a few companies hiring telephone nurses:
14. Become a Mystery Shopper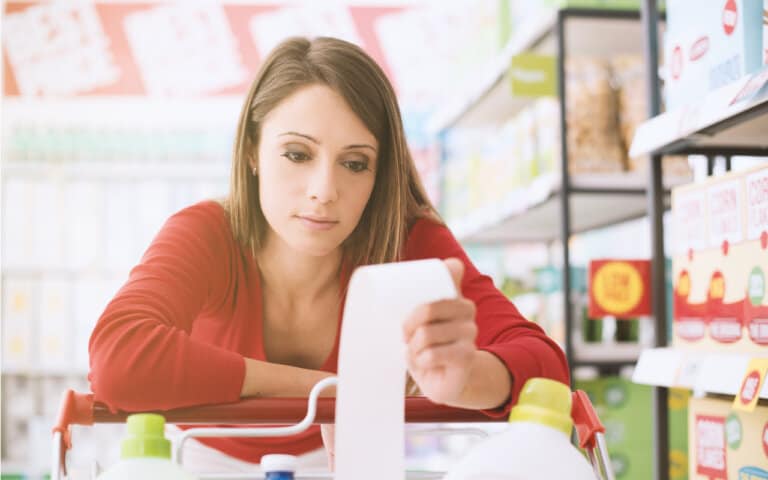 Does the idea of making money from home with a part-time job sound like fun?
You can make extra cash as a mystery shopper and work at your own pace.
What does a mystery shopper do?
Mystery shoppers are sent out by their company, usually through an online application process, to visit stores or restaurants to make sure they are delivering good customer service.
This is often done for specific time periods, so you work when it's convenient for you and you take on as many or few assignments as desired without having a set schedule.
What requirements do I need to be a mystery shopper?
You have the freedom of setting your own hours around your life, so flexibility is key.
You might need to have a computer and internet access at home (to be able to take on assignments) but you don't require any particular education or experience background in order to get started.
How much do I make as a mystery shopper?
You get paid for each assignment that you complete, which can range from $25 to around $500.
You also get paid for any special reports you complete, like surveys or feedback sheets (which might be at the end of each assignment).
How many hours do I work as a mystery shopper?
It's up to you! Some people take on assignments one day and then wait a few weeks before taking on another one. Some people do a few assignments and then take some time off, while others are looking for as many of these opportunities as possible to make money from home!
One thing you can be sure of is that there are always mystery shops out there for the picking – but don't wait too long or someone else will get it.
Here are companies hiring mystery shoppers right now:
8 More Easy Part-Time Work Form Home Jobs You Can Try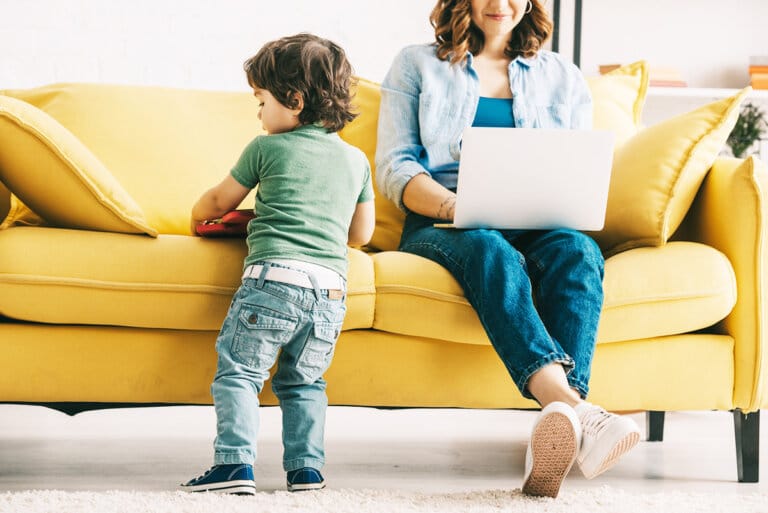 15. Data Entry Clerk
Do you need a job that doesn't require any previous experience or education? This may be the perfect opportunity for you!
Data entry clerk positions are available at home, with no commute and flexible hours. If this sounds like the perfect job to start out your career as an entrepreneur, read on to learn more about what it takes to become a data entry clerk from home.
16. Chat Agent
A chat agent is someone who manages customer chats through an online interface such as Facebook Messenger or WeChat.
They are the front line representatives of companies across different industries providing customer service and engagement for these brands in various channels (e-mail, phone calls). This makes them perfect for stay at home moms because they can work remotely and make money right at home!
17. Bookkeeper
Bookkeeping work can be done from home, so you don't have to worry about childcare or even leaving your kids at home. Plus, there's no commute time so it's a great option for stay-at-home moms who want some extra income.
As a bookkeeper from home you can set your own hours, earn money while being able to still take care of your family, and learn skills that will help in other careers as well. It's never too late to start learning what it takes!
18. Photographer
Do you have a DSLR camera and the latest iPhone?
Then you can sell your pictures online as a freelance photographer! To start, find a place where there are people, pets or things, turn on your camera and start taking pictures and then post them online! It's as easy as 1-2-3! Don't think about it anymore and get started now because the best time to start making money from photography.
19. Editor
Freelance editing is a great way to work if you are looking for flexibility and freedom. You'll be able to set your own hours and choose which jobs you take on. Go ahead and find an editor job board. A good place is Indeed.com where they have over 75 million new jobs posted every day!
From there, get your editing credentials by building your portfolio and networking with others!
20. Website Flipper
It may seem like a daunting task, but you can flip websites and make money from home. Here are the quick steps to becoming a website flipper: first, find an abandoned domain; second, create content for said domain; third, target traffic with SEO keywords and ads; fourth, gradually build up site traffic until it's profitable; fifth, sell your site once it's done well.
21. Medical Phone Support
What most people don't know, is that there are tons of businesses out there looking for people who can do medical phone support work. All they need is someone with good listening skills and patience who can guide them through their issues. It's not difficult work but it does require some training!
What Are You Waiting For?
Sign up and get to work!
But remember, some companies may interview you to hire you so if you aren't getting any luck, look at why you are not getting hired after your interview.
With these easy, well paying opportunities, what have you got to lose?
So go ahead start looking at these home jobs and apply to some of these companies to get started. Be safe out there as always but make sure this is one aspect of your life where working from home doesn't feel so isolating.
You deserve a break every now and again right?!
Over to you – are you excited? Tell me which part-time work from home job you want to try?
Please pin me!