A New Year! A new goal plan for your blog and business.
Are you ready mama?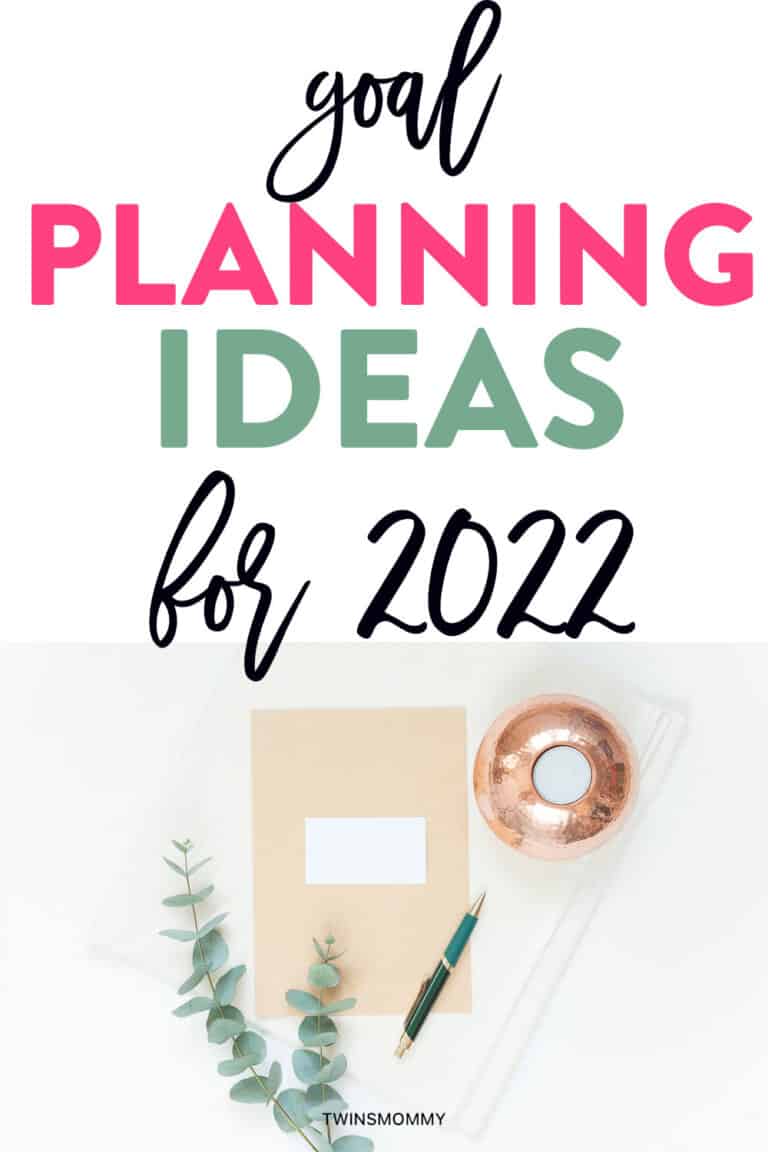 I started Twins Mommy over a few years ago and during that time my blog plan has pivoted and changed.
As mom bloggers, this is okay.
You learn new things and you want to try new strategies.
It's what you have to do even if you fail with those new strategies. This will help you learn from your mistakes and make better decisions next time you set your goals.
I know for me, I do my best to create goals that push me and make me strive harder and work better.
To help you make 2021 YOUR successful year for your blog and business, here are some goal planning ideas you can adopt for your plan.
1. Time Management Goals
I don't know about you, but I'm working on time management. I can be on my laptop after the twins go to bed and before I know it, it's time for me to go to sleep.
Or, the day is over and I have most of my tasks crossed off!
To help you manage your time, let's set some goals.
Avoid Time Wasters
This is a hard one for me since I know social media can be a big time waster. But, I have two Facebook groups and two Facebook pages!
Oy vey!
I can spend all day in my Mom to Mompreneur Facebook group.
But, I have a goal for 2021 and that doesn't include me scrolling my Facebook feed or reading a ton of posts. I need to optimize my time on Facebook specifically.
How will I do that? And how will you do that?
Pick the Facebook groups that give you the best return on your investment. This means when you promote your posts on their promo days you drive traffic.
Update your Facebook page with native posts and blog posts or video content up to 3 times a day
Set time to help other bloggers on Facebook
Other distractions come in the form of my husband and twins.
Since my twins started school, I have been much more productive, but I feel I'm still working at the same hours per day.
My husband works at home so we distract each other, take long breaks for lunch and I go to the gym so that all takes like 3 hours. This leaves me around 3 hours before the twins come home.
So, yeah, I am distracted.
To combat this, I'm going to have to maximize the time I AM working.
Maximize the Time You ARE Working
This is where you can make the little time you are working on your blog optimized.
Optimizing the time you are working on your blog means doing the tasks that have the highest ROI.
Blog commenting, for example, has a low ROI, while guest posting has a higher ROI and sales funnels have the highest ROI.
So break down your tasks in your goals and see where they fit as far as the return on investment.
This might mean spending the bulk of your time writing blog posts, emails and future course lessons or chapter of an eBook.
Then spend less time promoting your content on social media and rely on automation tools like Tailwind to do that for you.
This might mean spending the most time pitching to sponsors or businesses and less time updating your blog.
Or, this might mean opening up your blog for guest posters while you spend your time creating a course, sales page and email sales funnel.
So, you see, once you figure out your end goal, you can break down your tasks to figure out the ROI for each task and then set the time allotted for each of those tasks.
This means planning my content and time in a way that I can optimize and maximize my efforts.
Develop a Workflow
How do you work during the day? Is it sporadic? When you can? When your child is asleep?
And when you finally have that time, what's your process of working?
Do you check social media first or email first? Do you have a long to-do list waiting for you?
For me, I'm a bit frazzled with my workflow.
I usually check my email in the morning and any notifications I have on Facebook.
From there I answer emails and then work on content creation.
But, I get distracted between tasks and often forget things if not written down.
If you're like me, here's what I'm going to work on for 2021:
Create a to-do list the day before
Check and answer email in the morning
Outline emails and blog posts in the afternoon
Write or record content in afternoon or at night
Block time for Facebook and Pinterest
Block time for repurposing content
Once a week go in Tailwind and check analtyics
2. Content Goals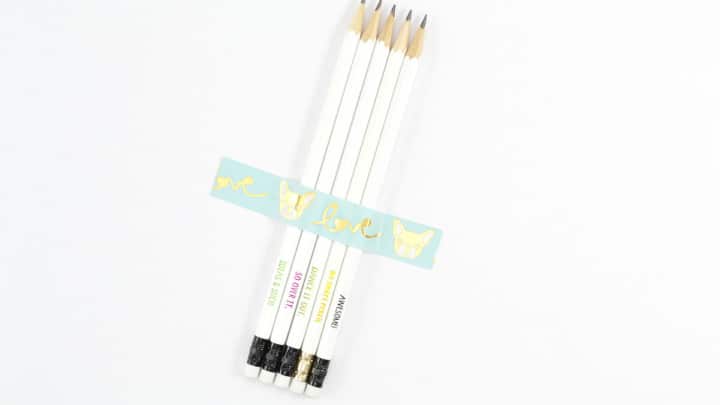 Is your blog thriving?
Having blog posts, comments and social shares can be a metric of how much your blog is thriving. But, not all the time.
The biggest metric is fresh content. This is the way to grow your pageviews easily.
It just takes time.
But, remember we are working on better time management right? 🙂
When figuring out your content goals look at:
How often you can create content (not just blog posts, but emails, Facebook lives, Youtube videos, or podcasts)
How can you repurpose a piece of content into other types of content?
How can you position your content to help your audience?
These are important content goals to have as a way to grow your blog traffic.
And if you need help with creating content for blog traffic, here's my masterclass for you!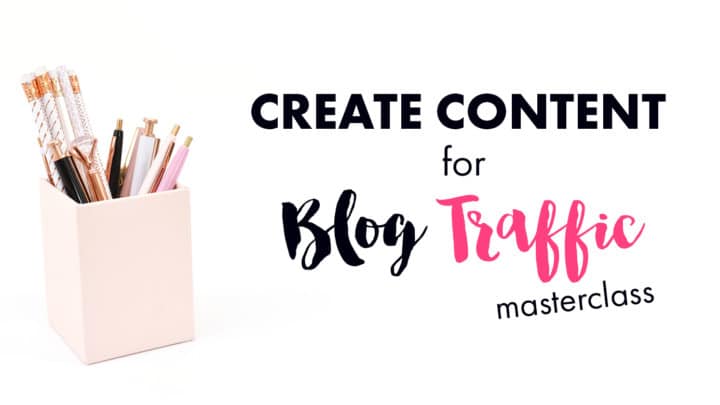 How Often Should You Create Content?
While I strongly believe in the value of a blog post, I know the power of having fresh content on your blog is for SEO purposes.
Even Pinterest values fresh new pins too.
And to fulfill this need, you need a plan to create more content. You can approach this two ways:
Create more blog posts
Create more content
What's the difference?
The latter means creating any content. This can be a social media post, an email, a landing page or blog post.
Personally, I'm going to try to create more blog posts on any of my blogs and see if this helps with my traffic.
I just finished posting every day for 11 days (I skipped one day and then wrote a post to make it 12) for my 12 Days of Pinterest Tips to Grow Your Traffic, Email, and List and I am hoping this will help grow my pageviews for the following month.
How Can You Repurpose Content?
The best way to get the highest ROI for your content is to repurpose it.
I've been tinkering with this by creating a Facebook Live video and then uploading that to YouTube.
I then create a blog post from that Live and embed the YouTube video in the post.
You can repurpose content by creating an infographic from your blog posts. This is a great way to promote your content on Pinterest too.
Here's a video to help you out! Oh, and don't forget to subscribe to my YouTube Channel too!
Finally, you can repurpose a blog post into an email. If you have a lot of blog posts, you can look back a year or more and find a post and repurpose it.
Repurposing content doesn't mean copying it; it means changing it up, focussing on one topic and adding new content.
But, this shortens the process of your strategy.
3. Promotion Goals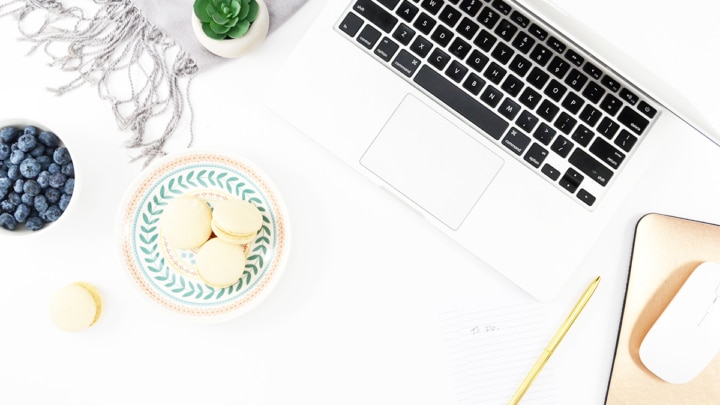 Ah! For some bloggers, they say that promoting your content should take up the bulk of your time.
Personally, if I can automate my process and streamline it, then I can spend more time networking and creating valuable content.
Here's how to set goals for your promotion strategy.
Where Should I Promote My Blog?
What has worked well for me is sticking to two social media sites – Facebook and Pinterest.
You may find, though, that you are getting traffic back from using Instagram.
Find what works well for you. Set a plan to pick two social media platforms and dedicate your time promoting it on that platform.
How Should I Promote My Posts?
Promoting on Pinterest is not the same as promoting on Instagram. The same goes for any social media platform.
Don't cross promote and do the same thing!
Instead, figure out the social media platform and use those strategies.
For example, Pinterest favors:
Infographics
Rich pins
Long pins
Should I Automate My Schedule?
This is something you should consider for 2021 if you want to grow your blog and start earning an income.
The more time you spend manually pinning or sharing on Facebook, the less time you have writing content for your blog or outline course or eBook ideas.
I personally use these automating tools:
Tailwind to share content on Pinterest group boards
Buffer to post on Twitter and Facebook
If you use Instagram, you can use Grum, which allows you to post right from your laptop!
4. Income Goals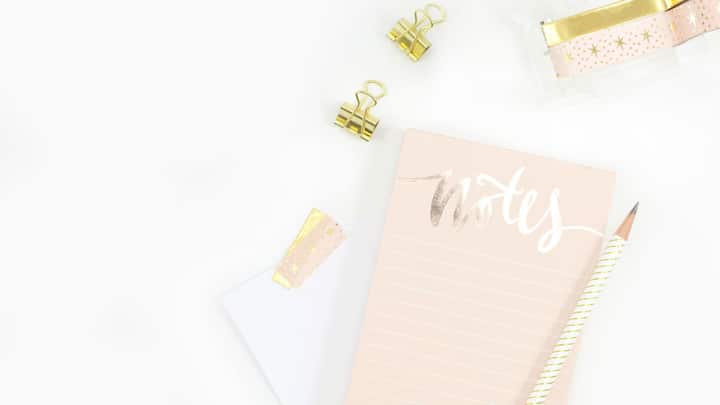 Do you plan to earn an income from your blog? It all depends on why you started a blog in the first place.
For some, sharing their experiences is enough. But for most of us, blogging is a business.
How do you make money from blogging? Let's break this down.
Decide on Your Income Strategy
There are multiple ways to make money blogging:
Ads – but this requires massive amounts of pageviews every day
Sponsored posts – if you have some traffic and have grown an audience you can start sponsoring brands on your blog. I find, though, that this isn't profitable right away
Affiliate marketing – if you want to start earning right away, this is a great option. I used this strategy for this blog, and went from $200 to $2k in one month! It's possible
Service – I also do freelance writing and get paid to write blog posts! It's the best!
Products – creating your own products like an eBook, course, printables, or real products like scarves are the BEST source of sustainable income there is.
What's best for you and your audience?
For many mom bloggers, affiliate marketing or sponsored posts seems to be the best option.
To help you out with your first affiliate sale using Amazon, check out my video:
Find the Best Way to Promote Your Income Strategy
Whatever method you choose, most of the time creating a blog post will help you promote that strategy.
For example, if you have a product like an eBook for sale, you can create a blog post and promote your book.
Similarly, if you are an affiliate for a service, you can create a blog post to promote that product.
For me, I like to stick to a strategy on my blog and on social media.
Promoting on Your Blog
Link to a post on your sidebar
Link to a post on your menu
Create a blog post
Create a freebie associated with that blog post
Promoting on Social Media
Promote your affiliate link on Pinterest or Facebook
Create a Facebook Live and link to your affiliate product
Create multiple pins to your affiliate post
Keeping the Motivation
Blogging is a journey, but a fun and profitable journey!
There's a saying in the blogging world – If you help a million, you can make a million.
That's why for my blog plan, I always include networking as this is what makes a strong strategy to help you grow your blog. And it helps with keeping up your motivation to do this.
Because it is hard.
It is challenging.
And a lot of times you want to give up.
But know this – every mom blogger feels like this at one time at another. It's what you do next that separates you from everyone else.
I always have to go back to my why. Why did I start a blog?
For me, it's so that I can be home with my twins and live the life I truly want with my family.
What's yours?
When you hold on to that why, you can get that passion and motivation again to keep on blogging.
Make 2021 your blog success year!
If you haven't started your mommy blog yet, check out my free blogging course!
Now it's your turn – tell me your blog plan and how you're going to accomplish that in 2021! I want to hear from you!