Have you been hearing a lot of talk about Tailwind lately?
With a Tailwind review, I want to help you figure out if using Tailwind is for your blog.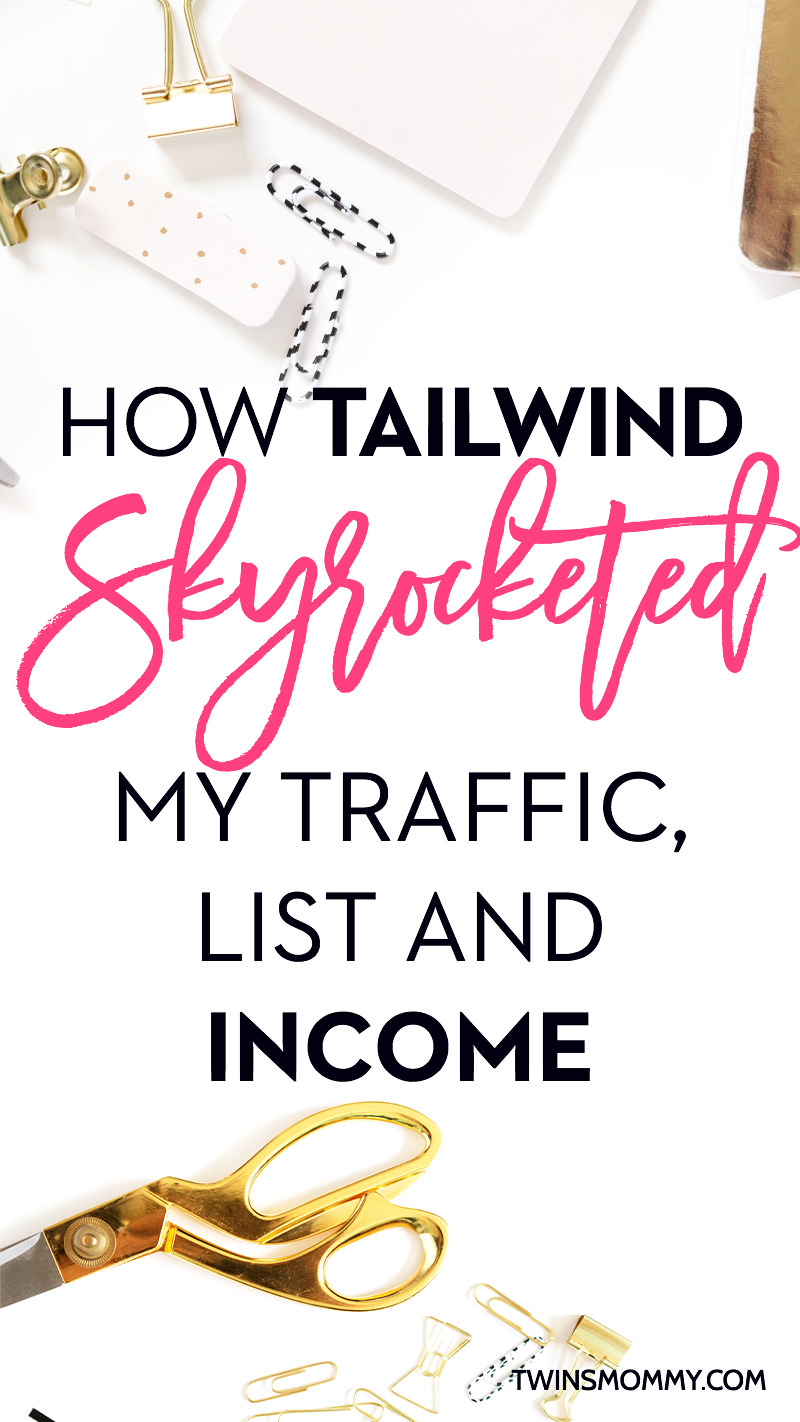 What are those things bloggers are using and how come it's helping them grow their traffic? What's the big hype about them?
This is how I thought about it too before I started using Tailwind. See, before Twins Mommy I started Elna Cain.
I didn't invest in any social media scheduling tools; just pinned when I wanted, tweeted here and there and posted on Facebook when I had time.
No big deal. My traffic slowly grew and in the two years of it being up, I had around 12k pageviews. But, when I started Twins Mommy, I wanted to try something completely different.
I wanted to connect with other mom bloggers and grow my blog and I knew I had to get on the Pinterest train to do this.
If you're thinking about starting a blog, I have a step-by-step tutorial on how to start a mom blog just for you! Make sure to go check it out 🙂
But, because I have twin toddlers running around me, clients wanting their epic posts, a house to take care of and dinner to make each night, I couldn't sit and pin all day (although I would LOVE to do that…Pinterest is eye candy for me).
I had to find a way to get noticed on Pinterest, since I was working hard at optimizing my presence on that platform without wasting my time.
In came my bae, my BFF, my one and only Tailwind to the rescue.
Tailwind Review + Tutorial 2023
For this post I wanted to share my initial growth of using Tailwind when I started Twins Mommy. The tactics used in this post are still relevant for 2023.
Is Tailwind any good?
Yes! Double yes! Tailwind has freed up soo much of my time as a mom blogger. I own several sites and I used Tailwind for every one of those sites!
My Traffic via Pinterest Before Tailwind
Before I started growing this blog, I had around 84k monthly viewers. I barely pinned and it was erratic for sure.

My Traffic via Pinterest after 3 Months of Using Tailwind
Within 3 months of using Tailwind, my traffic increased by over 360%!! Whoa!

I couldn't believe the growth. My pageviews went fro 0-18k in three months. Remember when I told you that after two years of blogging on Elna Cain, I barely had 12k pageviews?
Uh. Yeah. Tailwind made that happen.
But, what about in 2023? How are my views now on Pinterest?

My views grow daily, I gain hundreds of new followers every week and my impressions reach over 1 million!
My List Before Using Tailwind
No subscribers.
I didn't even have an email service provider and wasn't thinking about starting an email list at the time.
My List After Using Tailwind for 3 months
After three months of blogging and pinning, my subscriber list went from 0-643!

I couldn't believe how fast my list was growing. For my Elna Cain site, it took ages to get 600 subscribers and with a brand new blog and using Tailwind to share my posts on autopilot, I managed to get a big chunk of subscribers.
My Income Before Using Tailwind
I didn't try to start monetizing Twins Mommy until a few months ago, but it really wasn't going anywhere. I didn't have a strategy and I didn't have a lot of affiliate links to share.
My Income After Using Tailwind
So, when I started using Tailwind, I also started using it for my Elna Cain site, and just scheduling my pins (and having a marketing strategy) helped me boost my income for my course.
So, when I started to hone in on my affiliate income on this blog, I couldn't believe how quickly I was generating money!
I quickly learned that Tailwind was the perfect tool to help me get my marketing strategy on the right foot.
Currently, I'm using Tailwind and let me tell you that it has a lot more and better features for a scheduling and marketing tool than other scheduling tools.
My Favorite Features About Tailwind

Tailwind totally rocks when it comes to providing the best features to make your life so much easier.
Here are my favorite features I cannot live without.
1. Tailwind Communities
Tailwind Communities is like a group board on Tailwind!
You can share your content and get more repins in these tribes.
Anyone can join a Tailwind Community – you don't even have to be a Tailwind user to be in a community!
I love Tailwind Communities because I can go into different tribes and schedule all my pins for others in minutes – all in Tailwind.
On top of that, my reach and repins soar when I use communities.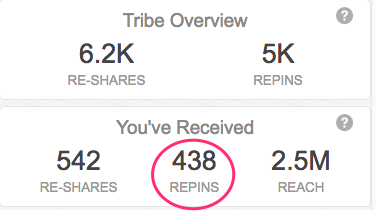 2. Analytics
Tailwind gives you a snapshot of how your pins are doing on Pinterest. It shows you:
Your follower growth, how many pins you pin, how many repins you have and likes over the week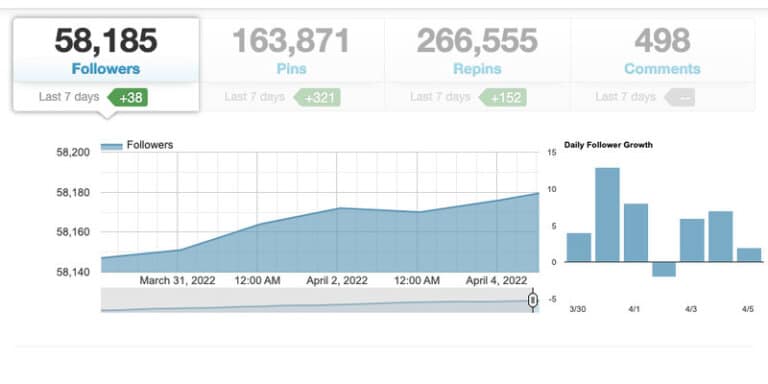 Your rate of repins overall as well as which boards get the most repins called Board Insights

What's great is that I can quickly look how my pins and boards are doing and how many new followers I'm getting each week.
These Tailwind analytics can help you hone your marketing on Pinterest so that you can pin to the right group boards and find out which pins are getting the most repins so you can schedule those more.
3. Board Lists (My Total Favorite Tailwind Feature!!!!)
Board lists are the ultimate best feature Tailwind has. If you're strapped for time – I mean who isn't right? – then Tailwind has got your back.
The ONLY way I schedule my pins with Tailwind is with board lists.
I belong to a lot of group boards and it would take forever to pin my pins to each board one at a time.
But, Tailwind recognized that and solved that problem with board lists.
Board lists are lists you create of all the boards you want in that list and then when it's time to schedule your pin, you just choose which board list it goes to.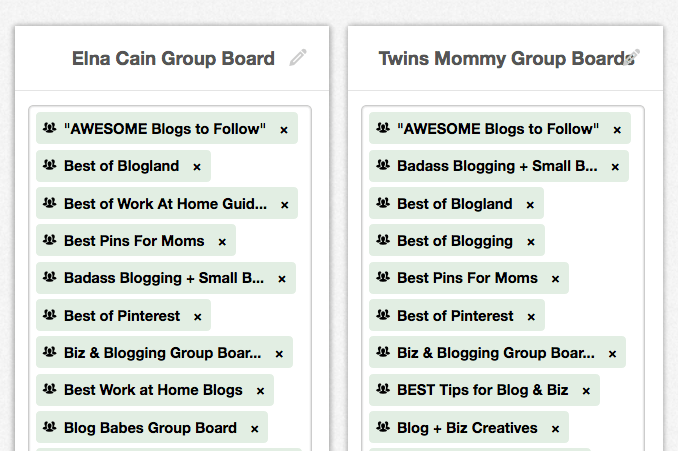 Right now I have a board list for each of my blogs and other board lists like:
Making money
Social media
Freelancing
Work from home
Parenting
Mom blogging
If I have a post about Pinterest I can also schedule that for my Twins Mommy board list and my social media list in seconds!

To help you use Tailwind to schedule your pins, check out my YouTube tutorial (and don't forget to subscribe to my YouTube channel!)
4. Tailwind Suggests Best Times to Pin
If you want your pins to reach the right people, you need to pin when they're on Pinterest!
Tailwind is able to look at the performance of your pins (after a few days or so) and suggest optimal times in your pinning schedule.
These times are noted in a green dashed line.

This is a fantastic feature so that you're not putting your pins out there when no one is seeing them!
If I want to add those time I just click on the time and I'm done!
5. You Can Use Tailwind For Free!
Tailwind offers a great free trial to see for yourself how ah-mah-zing this tool is.

Sign up to Tailwind right now and receive your first 100 pins for free!
I suggest you start pinning 20 pins a day so that's 5 glorious traffic boosting days you can use Tailwind – for free!!
How much is Tailwind a month?
Tailwind has two low-price plans for bloggers. Both are $9.99/month! One is for promoting on Pinterest and the other for promoting on Instagram.
Why Is Tailwind Different Than Other Scheduling Tools?
Tailwind will and always be the big driver of my traffic since I used it to pin to group boards and group boards have a much bigger reach than my own boards.
There are some huge difference between Tailwind and other scheduling tools.
1. Tailwind Is an Approved Pinterest Scheduling Tool
Pinterest has officially announced Tailwind as an approved scheduling tool. Buffer is the another approved scheduling tool for Pinterst.
This is big mamas! Tailwind keeps your information private and you don't run the risk of your account being banned (unless of course, you are using Pinterest in an ill way).
2. Tailwind Has At-a-Glance View of Your Upload Schedule
Do you know what this means? It means you can quickly see which of your pins are scheduled in the Tailwind calendar.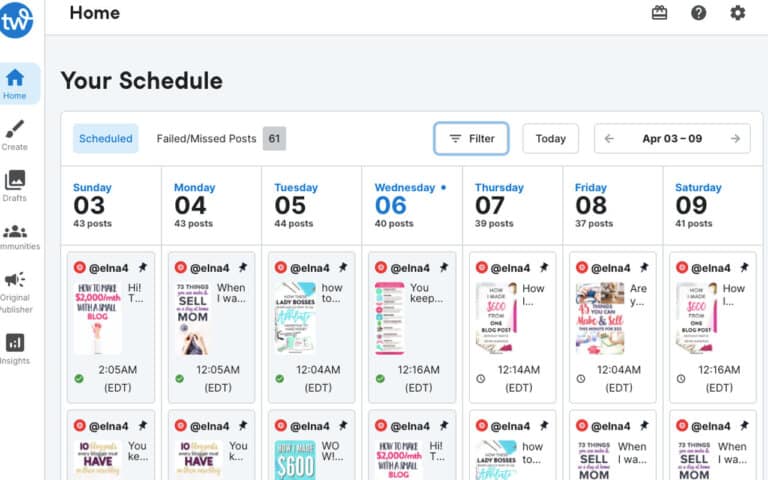 4. You Can Create Pin and Instagram Posts in Minutes
I love the Tailwind Create function! Super easy to use!
Upload a stock photo that's 600×600 pixels (you can size this in Canva if you want)
Add the blog's URL, title and play around with fonts and brand colors!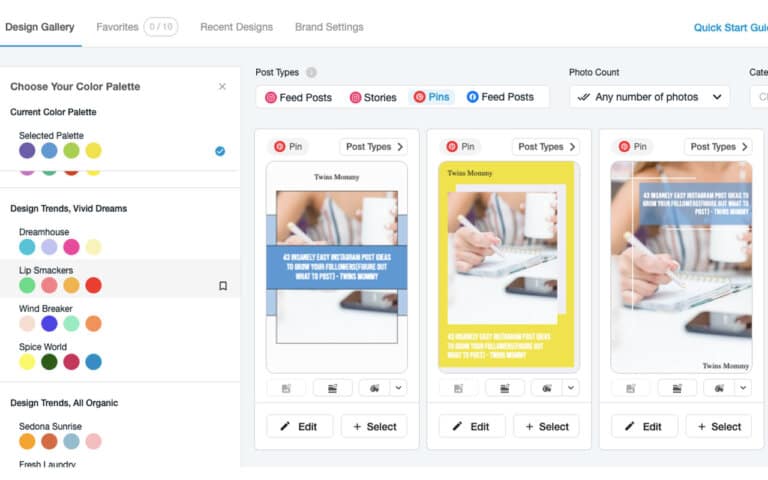 Here are some Instagram post creations too!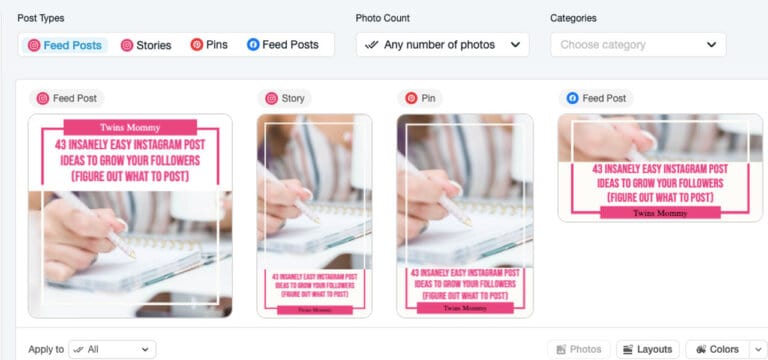 3. It's More Cost Effective to Use Tailwind
What's awesome about using Tailwind is that you can have unlimited pins for only $9.99 a month (when you pay annually, which I recommend doing to save the most).
4. You Can Use It to Schedule to Instagram
Tailwind has a plan just for Instagram users!
If Instagram is your jam then you can use Tailwind to schedule all your Instagram posts! This will save time in your day!
On your home feed, click on "add Instagram account" to set that up!
It's Time to Grow Your Traffic Mama
Tailwind has been a big part of my traffic. It's helped me grow my blog, list and income and I can't thank Tailwind enough!
If you want to reach more people, get more comments, grow your traffic and more, sign up to Tailwind for free and start scheduling!