Mama, do you want to start a blog that makes money?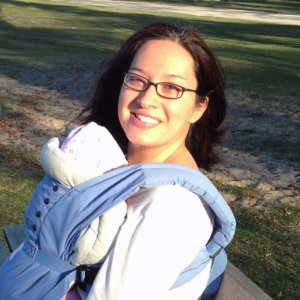 Blogging is a new thing for you.
Whether you discovered blogging on Pinterest, Facebook, from a friend, or from me 🙂 you want to start a blog and you want to make money blogging.
And, you know what mama?
You totally can!
Twins Mommy is your go-to blog on everything you want to know about starting a blog, growing your blog and earning from your blog.
Go ahead and pick your destination!
I want to start a blog but have no clue what to do
You know you want to start a blog, but figuring out the mechanics, logistics and tech is too confusing. You want this to be easy and a cinch.
Well, it can mama! Let me hold your hand through those initial steps.
Learn what to blog about the easy way
Learn how to start a blog the non-tech way
Learn what to do AFTER you start a blog
I've been blogging for a while but nothing is happening!
Okay.
You started a blog and you have a blog post or two written, but that's it.
No traffic, no comments and no shares. You don't know why when the content you have on your blog is amazing (well your mom thinks it is!).
That's okay.
I have a simple plan for you.
How to write amazing blog posts
How to write your About Me page
Blogging for Beginners – my best tips
How to set up Google Analytics for your blog
How to keep people on your blog longer
How to create an editorial calendar
The best goals to have as a new blogger
How to use Pinterest to grow your blog
How to stand out in an over saturated blog niche
How to create a content strategy as a mom blogger
I want to grow my blog traffic but everything I'm doing is not working
You are trying everything under the sun to grow your blog traffic, but whatever you're doing, is not working.
Learn the simple steps to growing your blog traffic easily mama!
What is SEO and how do you use that to grow your blog?
How to grow to your first 25k pageviews as a new blogger
How to create content when you're in a rut and have no blog ideas
How to grow your blog traffic strategy
54 proven traffic tips to grow your blog
Free Google tools to grow your traffic
How to grow your traffic without using social media
How to rapidly grow your pageviews
I've been blogging forever and I've made absolutely no money
You thought if you started a blog and wrote some blog posts you could start making money.
Well, that's true, but there are a few more steps to get to that point.
Let me fill in the gaps for you.
How to make money with a proven plan
How to start a blog and make money
How to make your first affiliate sale as a new blogger
How to turn any blog niche into a profitable niche
Sites that pay $100 to guest post
Sites that pay $200 to guest post
I want an all-in-one solution to starting a money-making blog
I hear ya mama!
There are a lot of blog posts on this resource page!
While there are thousands of blog posts out there that can help you start a blog and make money blogging, having ONE place from ONE person teach you is one of the best things you can invest in.
My blog traffic recipe is a proven plan that has helped thousands of new bloggers!
Make sure to check it out if you want to ditch the blog posts and dive into some meaty action lessons!