You've joined all the other mom bloggers and now have a blog.
Congrats! Your blog can help you make money so that you and your husband can stay home for good.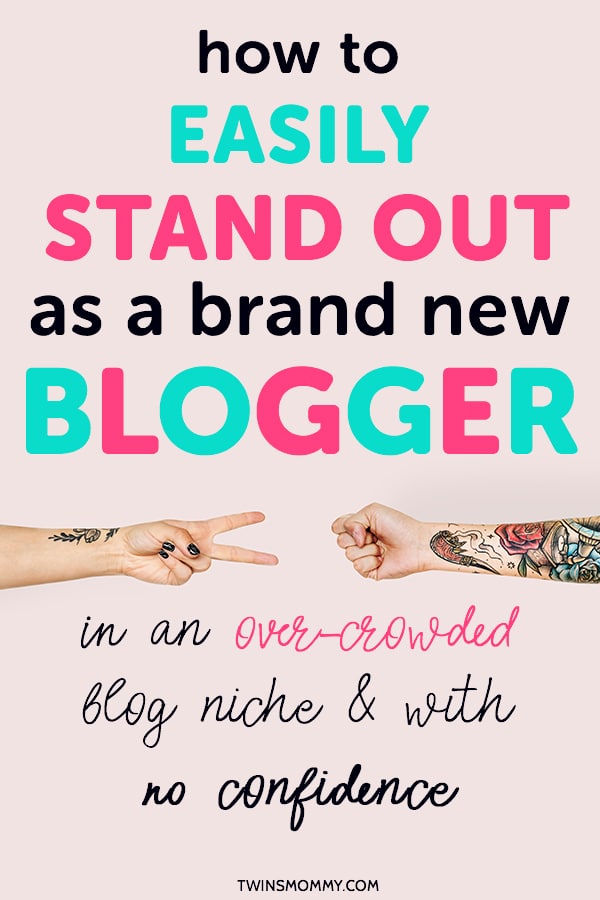 Both my husband and I work from home as bloggers! It's amazing mamas and I want to help you too!
One of the things I hear from a lot of my subscribers is that they started a blog but it's in a competitive or over-crowded blog niche.
They lose confidence in blogging all together and have no idea how to stand out.
What happens when the niche you decide to pick – lifestyle mom niche, make money niche, parenting niche, food niche etc.. – is over crowded and over saturated with the same topics?
Can your blog still stand out and make money?
Yes! It can.
If you haven't yet started your mom blog, check out my free course on how to start your own mom blog that makes money!
Blogging In An Over Crowded Blog Niche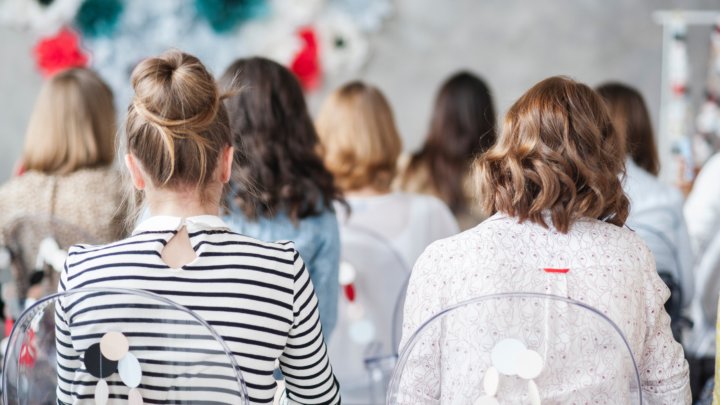 The idea of blogging in a crowded niche isn't anything new. Many new blogs start in saturated niches. Why?
Well there are blog niches that make money. Those are very popular to people that want to make money…blogging!
The one thing to think about blogging in a popular niche is try not to follow what other bloggers are doing in the same niche as you. Instead, carve your own path by doing this one thing:
filling the empty space
Fill the Empty Space
You started your blog with the intention of making money later, so finding the right path to get your blog noticed is important. But, I'm not saying don't listen to other bloggers!
The crux of your blogging journey is learning from others who have done it before you. You learn the strategies and tactics for success, but it's ultimately up to you to come up with your blog plan and ideas for content and products.
And many bloggers just end up copying other bloggers. But, this won't help you stand out.
Instead of focussing on following what other bloggers are doing, you fill the empty space by creating a new path, new ideas and new ways of presenting similar information.
For a new blogger that's a lot to do!
Don't feel you have to start doing this on day one – or even in the first three months of starting your blog.
But, I want to prepare you so that your blog DOES generate income for you. And for that to happen, your blog has to be memorable, trusted and liked by others.
What can you do to fill in that empty space and stand out?
1. Create Reader Centric Blog Posts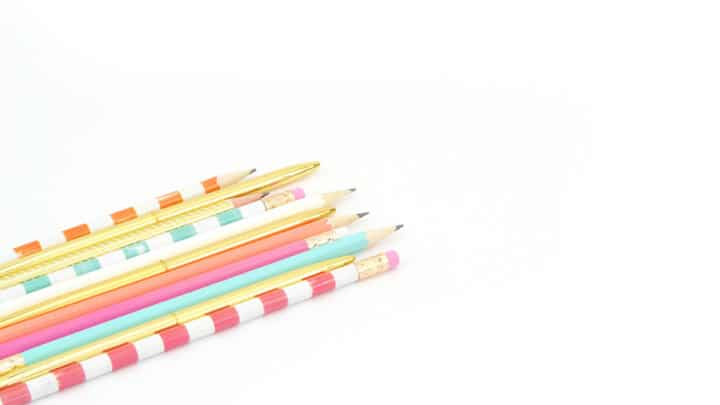 I've shared in other blog posts how to write a blog post that gets clicks and shares – it's by sharing a valuable and helpful post. This is a post that helps solve a problem.
Another part to that equation is to make your blog post reader centric.
What this means is to always make sure your blog posts are directed towards the reader – and not on you.
Sure, you can tell a story about your day or about your child at the park. And sure you can share things of what you do, but you do this minimally and make the spotlight shine on your reader.
And you can do this by having the WIIFM factor.
What's In It For Me Factor
People typically read a blog post only if it answers – what's in it for me? Will your post help that person look better, feel better, change their view etc…
Is it okay to write about personal things on your blog? Sure! It's your blog and it's appropriate to write about that in the beginning if you want.
You want your blog to go live and if three of your posts are about a day in the life and your favorite books, that's fine! As long as you have a plan towards reader centric blog posts, you don't have to worry about the personal posts you have on your blog.
2. See What You Can Do Better or Differently
I love blogging and I love all the relationships I've developed over the years with other bloggers. But, we all have one common goal – to make money with our blog.
And, sometimes that means you have to see what others are doing and do it better or do it differently. I know that may seem harsh and it's not something a lot of successful bloggers tell you, but I want YOU to be successful!
So, how does this look?
Say you're a food blogger. Go to Pinch of Yum and Minimalist Baker – or any food blog you enjoy reading – and see how they carved a space in this crowded niche. Is it their brand, their content, their images, their writing?
Look to see how many posts do they post in a week. Maybe they post sporadically. Well, you can fill that gap by posting more.
Look at their headlines. What is enticing about their headlines and how can you use that to inspire you to write better headlines for your food blog?
Pick things that you can do better or differently to stand out. Maybe those blogs don't use inforgraphics . You can start doing that for your food blog. Create recipe or food inforgraphics and share that on Pinterest. Here's an example: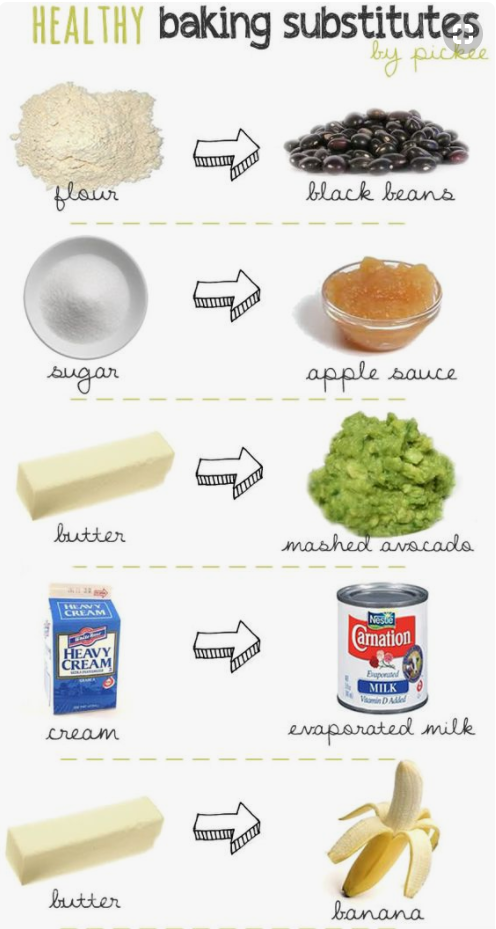 3. Use Your USP!
I know it may seem simple, but carving your own space means having that unique selling point – USP. This is what you show online as you – your brand overall.
That USP is made up of:
Your age
Your lifestyle
Your background
Your experience
Your personality
Your advice and knowledge of your niche
There is NO other blogger out there that is you! Yes, you will run into blogs that are almost the same as yours, but the big difference is YOU!
Define your USP early on and your blog will stand out easily!
5. Look at Trends
This is a strategy I'm trying out with Smart Mom Ideas. This blog is in a very crowded niche – the pregnancy and postpartum niche. My strategy is to make long form content and valuable posts.
But, I'm also trying to create content that's trending. The way I find trending content by going to the DISCOVER page on Pinterest. In your search bar just type in:
"https://pinterest.com/discover/"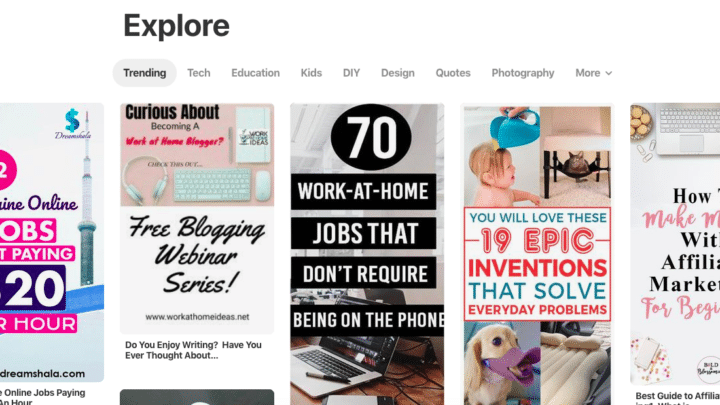 I can quickly see what topics in any topic – tech, kids, etc – are popular.
I wouldn't write every blog post with a trend in mind. You want to write blog posts that are "forever" types of posts where someone can read your blog posts a year later and it still is relevant to them at that time.
But, I would write a blog post that's popular on Pinterest once in a while as a way to build content and a strategy to grow your traffic.
For example, for the food blog niche, the Keto diet is popular, so you can incorporate recipes or ideas around that Keto diet.
4. Advanced Tip – Think About Other Forms of Content
We are now getting into advanced tactics to stand out, but I thought I could include this one as a stretch goal for you!
For your blog to stand out, you might want to start thinking about having different types of content on your blog. This might mean:
Incorporating video into your blog post
Starting a podcast and transcribing your posts as podcasts
These strategies opens the doors to a whole new audience and it can quickly make you memorable if you're the only one – or one of the few – doing this type of content in your niche.
For example, on my Elna Cain site, I know that there aren't a lot of podcasts for freelance writers. There may be one or two, but they aren't well known or popular.
If I wanted to, I can start a podcast for freelance writers and stand out even more in the freelance writing niche.
4 Quick Ways to Gain Confidence as a New Blogger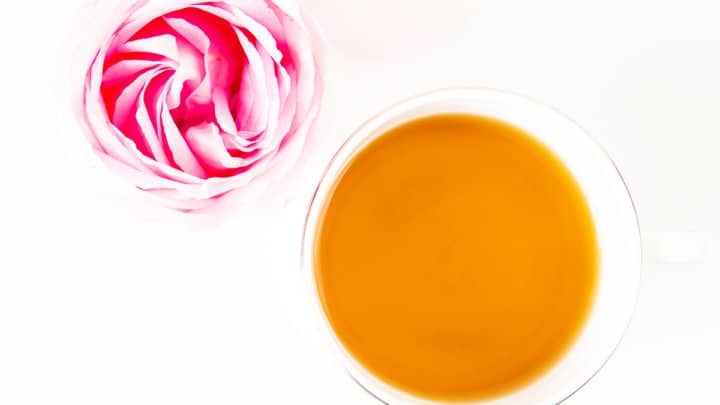 Okay! So hopefully you gained some confidence knowing that it is totally possible to keep on blogging in an over-crowded blog niche. But, what if you still don't have confidence?
When you started your blog, you may have felt intimidated and overwhelmed by blogging.
Maybe you've been placing unnecessary pressure on yourself to succeed.
Having confidence in who you are, what you do and how you encompass that into your brand message and unique selling point is one of the hardest parts when first starting out.
It can seem like you are just another number in a sea of thousands of other bloggers.
But I want you to know that you've got to believe in what you can offer to the blogging world.
Trust that you have exactly what your audience needs.
Sure, in the beginning, you may not know EXACTLY what your audience wants from you, but that's all apart of the learning process of blogging.
By keeping your head down and creating content that you feel your audience would benefit from will help you create that confidence that you need.
But, if you're still feeling unsure about starting a blog and making it successful, here are four quick things you can do to gain confidence.
1. The Numbers Don't Dictate How You Feel
In the beginning, you may not have a lot of social shares, repins or pageviews.
Treat this as a GREAT thing for you!
This means you can truly do what you want on your blog until you are confident in telling the world about it. Go ahead and practice writing blog posts.
Go ahead and work on your pin graphics or setting up your Pinterest boards. Take that time when no one is showing up to your blog to take action and apply them.
Get your blogging knowledge filled and when it's time, you'll be ready!
2. Talk to Other Bloggers
Sometimes talking to other bloggers that are doing the same thing as you who are feeling the same way as you can help you gain that confidence.
Reach out in Facebook groups or email bloggers you follow and get some tips and strategies to help you out.
3. It Takes Consistency and Hard Work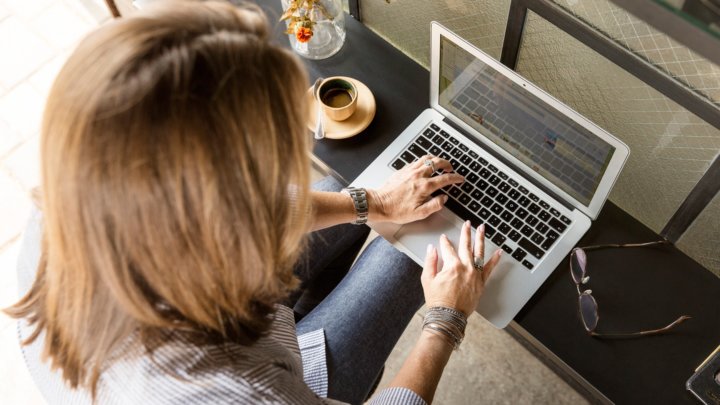 I'm not going to lie and say starting a blog that generates a readership and income is easy.
It takes two main things: consistency and hard work.
You need to show up for your blog everyday. This might mean sharing your post on Facebook or replying to a comment or coming up with blog topics or writing that outline.
Do something for your blog everyday and it will pay off later.
And that takes hard work from you. I'm here to help and encourage you through this journey, but in the end, it comes to you taking action and doing the work 🙂
4. Connect With Your Readers
Wonder why you follow some blogs and not others?
It's because of the blogger.
Remember this: I've been following many plant-based blogs and even though they are all about the same topic, each one has something a little bit different that is unique to them and makes me want to follow them.
It's the same with the friends in your life. You have many friends and some friends you go to when you need help with a problem, while other friends you do activities with and have fun.
It's the same with people who read blogs and for those that will end up reading YOUR blog 🙂
People follow bloggers, not blogs! When you build that connection with your readers, they will remember you and like you. Eventually, they will trust you enough to buy from you.
It doesn't have to take much to connect with your readers on a more personal level:
Doing a Facebook live
"Messing up" in a video
Tending to your child during a Facebook Live
Making spelling mistakes in your email
Sharing who you are before you started a blog
Sharing your family
Sharing behind the scenes of your business
Your income and blog traffic reports
Answering emails from subscribers
Those little things all add up. People will remember that you responded with helpful advice. So, as a new blogger, work on building that connection over time.
There Ya Go!
Mamas, I know starting a blog is a big thing. You put everything into this one blog and hope for the best. I get you!
Before I started blogging, my husband and I were living in a one bedroom apartment – and I was pregnant with twins too! I never thought at that time I would be a blogger or make money by working from home.
Never in a million years.
But, now look – I'm here to tell you that you can do it also.
If you need help starting a blog, earning from your blog and gaining more traffic, check out my free blogging course!