New to blogging?
If you recently started a blog, there are a whole bunch of free tools and services you can use to start blogging quickly.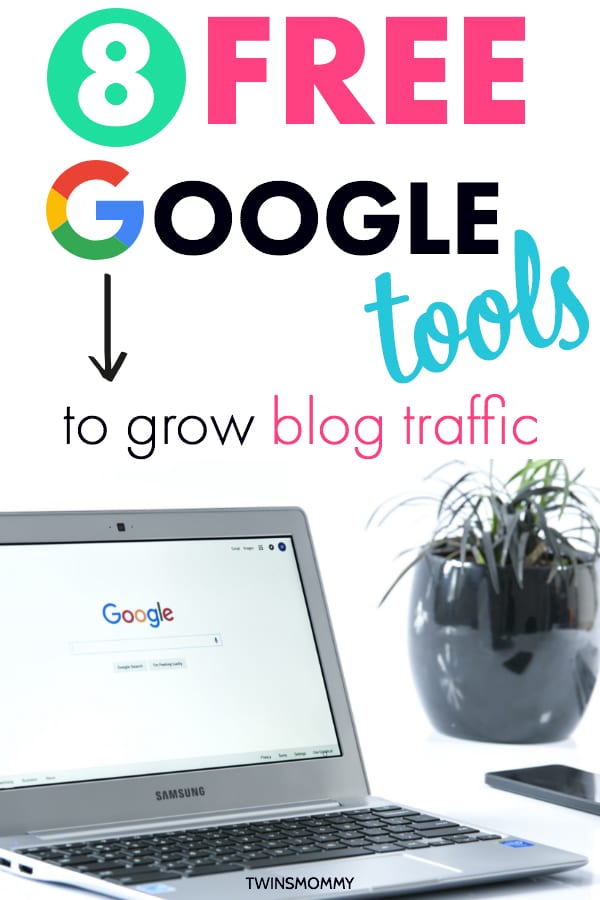 One service that everyone has access to is Google.
Google has grown to more than a search engine to plug in your query and get an answer to your question.
There are free Google tools you can use as a new blogger to grow your blog traffic.
If you haven't yet started a blog, make sure to check out my free blog course!
Why would you want to increase blog traffic? To help you make money mama! It is the heartbeat of your blog and traffic keeps your blog and business alive 🙂
Let's go through my top 8 Google tools to grow traffic!
Free Google Tools
1. Google Trends
Are you having a tough time trying to figure out what to blog about? Blogging ideas sometimes runs dry and then weeks go by and your blog isn't updated! Well, Google Trends can help you figure out the right blog topic that will ensure a flood of blog traffic.
How I use Google Trends:
I may notice on social media (Facebook or Pinterest) a term or idea being thrown around. For example, fat bombs
I go to Google Trends to see if this is a rising trend or a dying trend
I look at the past 5 years to see if there is a general upwards trend

As you can see, fat bombs, is on a general upwards trend. This can help me decide whether to make my entire post about fat bombs or include that as a sub topic in a post.
For this example, I would dedicate an entire post on this topic.
Google trends will also show you related topics and search queries to help you figure out more blog topics or ideas for a post.

2. Google Search Console
Google Search Console gives you a wealth of information for your blog traffic. When you set up GSC you can track your blog's traffic, find the keywords you are currently ranking for and find the keywords you should use to optimize your content.
Understanding SEO is a big part of your blog's success. And an easy introduction to SEO is with GSC. After you've been blogging for awhile you can check what keywords you should start using in your blog posts to help you rank higher in the search results.
Here's how to do this:
Once you're in GSC, click on performance.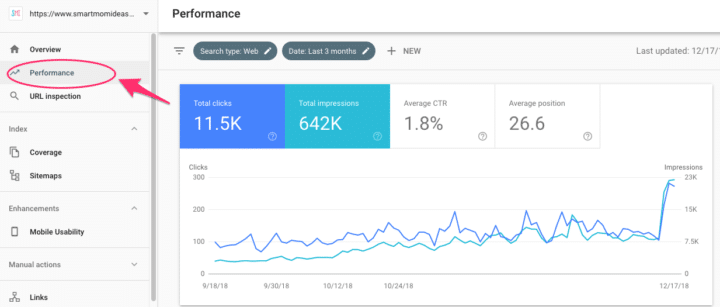 From here click on the +NEW and add a filter for your top popular post:

Add the URL of your popular post. Next, click on the Average CTR and the Average Position: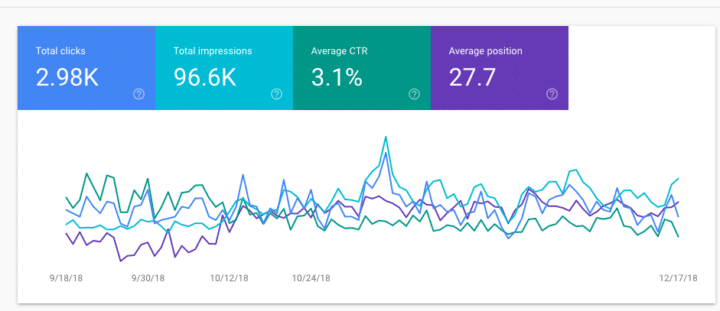 Scroll down to Queries and sort by Impressions: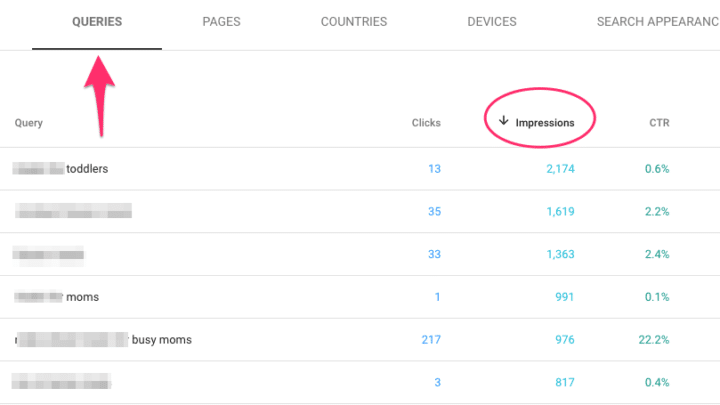 From this list, find the keywords with high impressions but low clicks. Those are the keywords you can shoot for and add to older blog posts or new blog posts.
You can add these long-tail keywords to your title or subheadings as well for more SEO juice!
3. YouTube
Everyone loves and knows this Google tool! YouTube is a great social media platform to help you grow your brand and make you more personal. While some bloggers make their whole marketing strategy on videos, you can use YouTube to supplement your brand's growth.
I personally use YouTube to upload my Facebook Lives and attract a new user that may only enjoy videos.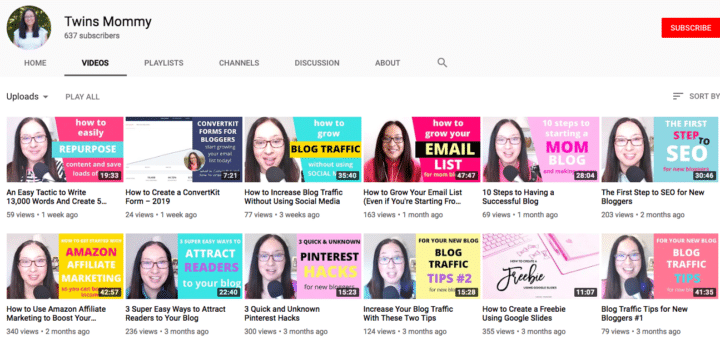 Another reason why I have a YouTube channel is to do free webinars! Yes, with YouTube you can set up a Live video otherwise known as a webinar!
Go to your channel and click on Live: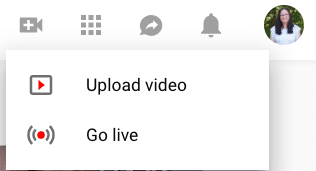 From there you can create your webinar and schedule it.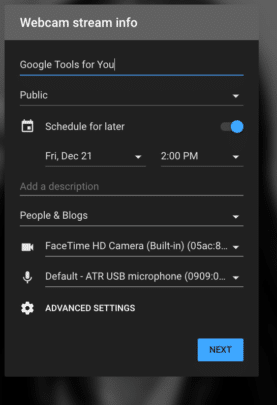 YouTube will give you a link that you can share with your email list. The link is the same before, during and after the webinar! Super easy and super simple to help you grow your brand and traffic.
4. Google Incognito
Google Incognito is a way to browse the internet anonymously (as long as you don't go logging into your Gmail account or other Google accounts).
Many bloggers use Google Incognito not to secretly browse the internet, but to see if their blog posts are ranking in the SERPS (search engine results pages). If you don't know, searching in your own personal browser to see if you are ranking for a keyword isn't a true representation.
Google favors YOU and your blog and will show your blog on a results page that may not be real.
To bypass this, you can use Google Incognito. In Chrome, click on File > New Incognito Window.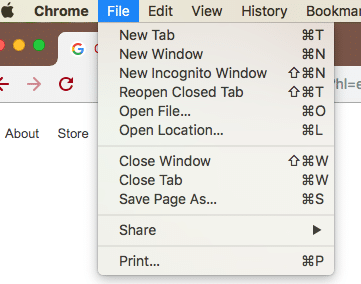 How can this help boost blog traffic?
When you know where your blog post is sitting in the SERPS you can optimize that post to rank higher using other free Google tools like Google Search Console.
Cool, right?
Have fun!
5. Google Slides
Google Slides is a free version that is similar to Microsoft Powerpoint. You can make slide presentations, but you can also use this Google tool to make PDF freebies to grow your email list or PDF guides you can sell to make money blogging!
Here is my video on creating a PDF guide for growing your email list:
But, how can creating freebies help with blog TRAFFIC?
Well, if you create a freebie to grow your email list, you can create a landing page for that freebie.
And when you create a landing page, you can create multiple pins to attract new readers!
Give it a try!
6. Google Docs
Google Docs is another free Google tool you can use to make PDF guides too! Before I started using Google Slides, I was creating all my freebies using Google Docs.
I would create the cover sheet in Photoshop or Canva and then add it to my guide.
I would save it as a PDF and upload that to my media library.
Here are the steps:
Open Google Docs and go to Insert > page break.
Go to Insert > Header & page number > header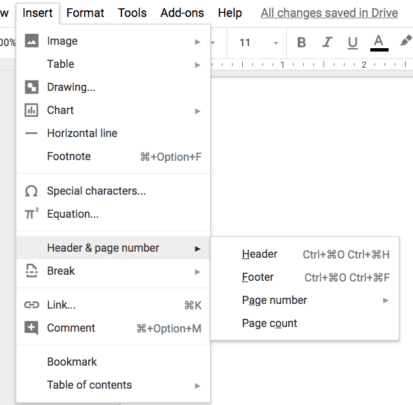 Click on different first page and drag your cover image to the header position.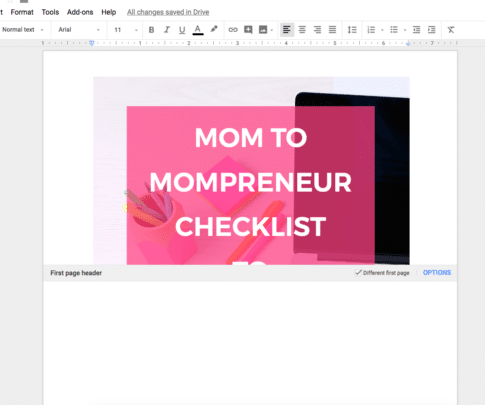 To make the cover image show on the first page, click on the image and then at the bottom, click on wrap text and change the margin to 0.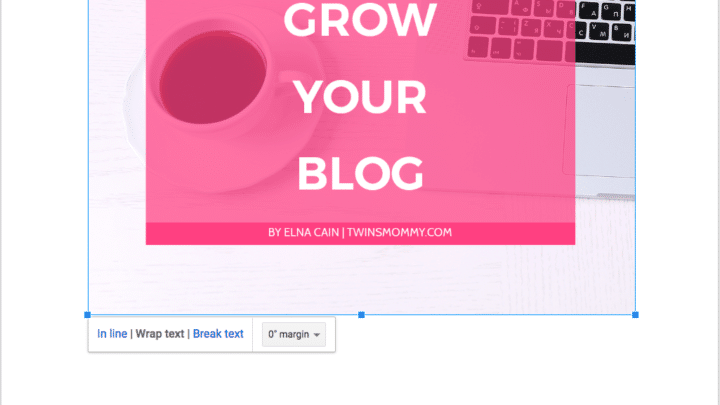 From here, you can stretch your cover image to fit the page. On the next page you can create a little boarder with your brand color to make your PDF guide more cohesive.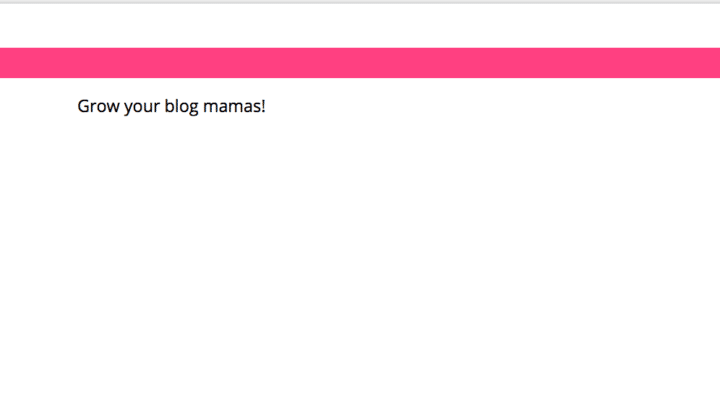 When you are done, you can save this as a PDF and then upload to your media library. Then you can grab that link and make an incentive using ConvertKit.
7. Google Calendar
You may think this free Google tool can't help you grow your blog traffic, but it can mamas!
I use Google calendar to help me automate my posts on social media!
You can do this easily with using IFTTT – this stands for If this, then that. They have applets just for Google Calendar, and even one to sync your calendar to tweet your posts: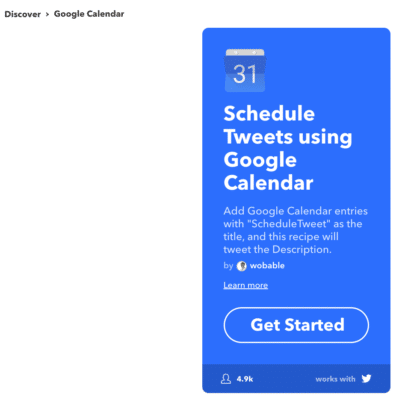 Here's how to schedule your Buffer with Google Calendar – which is the free version of Meet Edgar!
8. Google (the SERP)
The last Google tool is Google itself! Google is a search engine so you can use this for many things to help grow your blog traffic:
Find niche topics
Find blog post topics
Find out what your competitors are doing
Keywords to start using
See where your blog posts are ranking
Find out questions people are asking about your topic (and then answer those questions in a blog post)

Free Google Tools to Grow Blog Traffic
Investing in your blog is important for success, but if you can bootstrap some things about blogging, then I say do it! Saving money blogging is important because not all blogs make money right away.
With these Google tools, you can get started optimizing your blog posts and narrowing down your blog niche to attract the right audience and increase blog traffic!
Over to you mama – which free Google tool is your favorite? Tell me in the comments!
Remember to pin me!