Are you new to making money with your blog?
There are many bloggers – including me – that make money.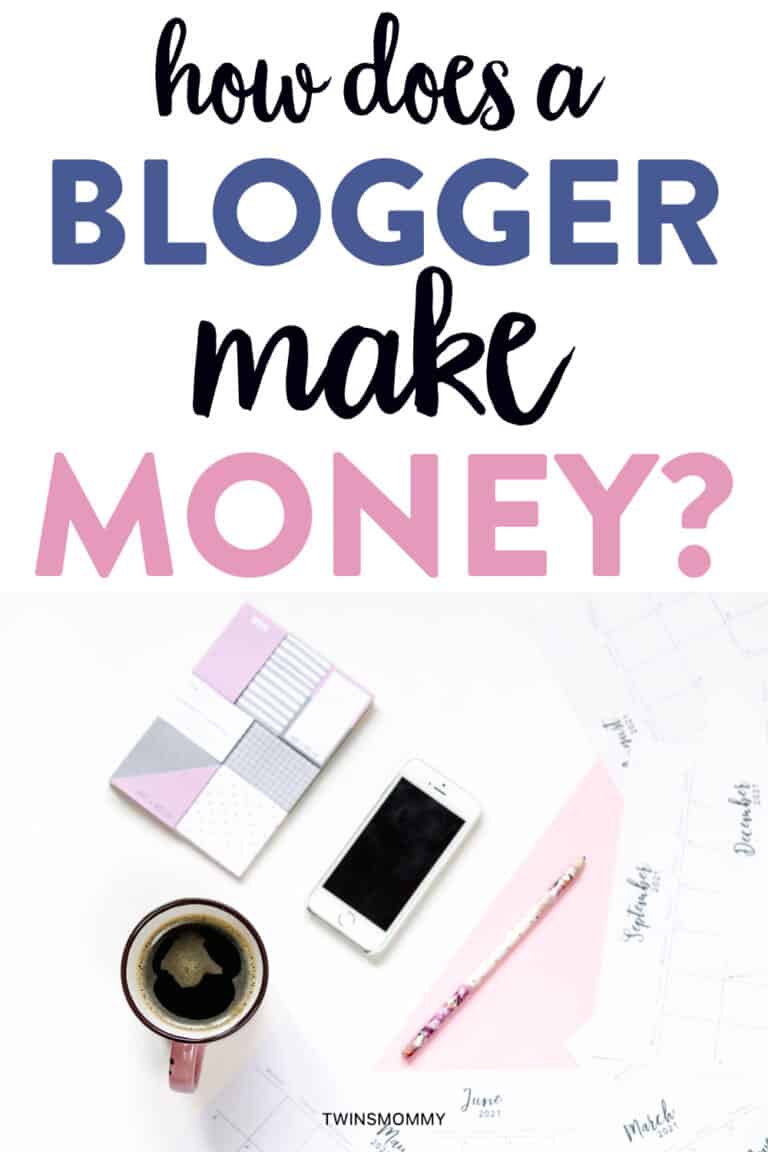 Reaching this point in my life did not happen overnight.
Over the years I've learned what to do and not to do to make money blogging – I did make mistakes that lead to nowhere.
So for me to answer the question, "What does a blogger do to make money?" my answer is this:
Lots of things!
I know. You don't want to hear this but there is no ONE right way to make money blogging.
Maybe that wasn't as simple or as helpful as you had hoped, but keep reading and we'll go over what successful bloggers do, how they make money, and how you can get starting on creating a blog and earning an income.
Let's go!
What's a Blogger?
I think it's important to define exactly what a blogger is – specifically, a successful blogger that makes money.
Back in the day, people used to set up blogs on Blogspot or Live Journal and share their thoughts and feelings.
This was blogging back then, but now it can definitely be a career and a way to make money!
While there's no perfect formula that will guarantee success as a blogger, there are some common characteristics among bloggers who make money.
So what's a blogger?
1. A Blogger Creates Quality Content
With so many bloggers are writing and making money, the competition can be pretty stiff.
So it's important to focus on creating quality content instead of simply emulating what other bloggers are doing.
And by quality content, I don't just mean checking your spelling and grammar!
Quality content includes long blog posts that delve deeply into the topic you are covering, as well as step-by-step guides, video tutorials, communities, faq's, etc.
Overall, it means providing value to your readers so when they land on your blog, they get everything they are looking for – and more!
When you're starting out as a new blogger, there's nothing wrong with keeping it simple at first.
Trust me, I don't accept a 6 month old blogger to create a 7,000 in-depth guide on their niche topic.
As a freelance writer, I waited two years to create that type of content for my clients.
It's hard to write 6 or 7 pages every week for your blog.
So, in the beginning just get familiar with social media, email and writing topics your audience loves!
And after a while you'll be used to writing consistent and high-quality content which leads you to start diversifying your content to make money.
2. A Blogger Knows Their Audience
Speaking of your audience, it's important to know who you are writing for in order to build a loyal following.
Your loyal readers are going to make up the majority of those who are going to spend money on your site, whether it's buying a product you recommend (that you get a commission from) or purchasing your product or service.
Bloggers connect with their audience by building a relationship with them.
This begins by deeply understanding who the reader is: what their pain points are, their struggles, what they are looking for, etc.
Once the readers start showing up, bloggers will nurture that relationship by keeping in touch through an email list, tailoring their content to their readers, and being active on social media by engaging with their readers.
I know –
It's a lot, but it's necessary to get to that status of a blogger that makes money.
In the beginning of Twins Mommy, I wrote content to connect with my audience by sharing my blogging journey with them.
This got many new bloggers interested in my quest to make money as a mom and that immediately garnered an audience for Twins Mommy.
3. A Blogger Promotes Their Content
Starting a blog that makes money is not an "if you build it, they will come" Field of Dreams process.
Even the best content will hold no value to an audience if they don't see it.
Bloggers promote their content to their target audience by focusing on a content optimization strategy that works for them, their content, and their audience.
For instance, some bloggers have massive success promoting their content on Pinterest, while others use Facebook to grow their traffic.
This all depends on their niche and where their audience hangs out.
The best marketing strategy for anyone starting a blog is to choose a couple of platforms and focus on them.
I suggest starting out with Pinterest to grow your traffic and Facebook to grow your audience.
This is what I did.
I promoted most of my blog posts as Pins for Pinterest or a post on my Facebook page and later, my Facebook group.
What Does a Blogger Do to Make Money?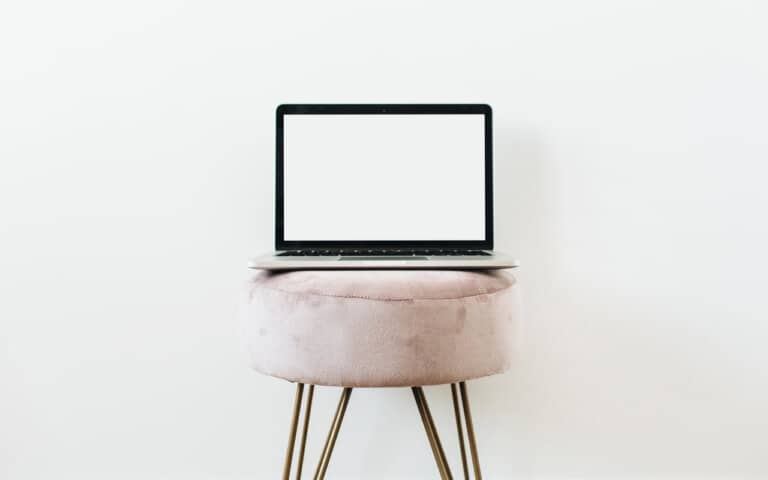 Now that you know what bloggers do, let's look at how bloggers make money.
I'll be honest in saying that making money from a blog doesn't happen overnight.
In fact, most new blogs never make it to the three year mark.
This is important for longevity. In those three years you should have a plan to grow an audience and turning that traffic into income.
But, if you are determined to follow this path, you have options when it comes to making money.
1. Freelance Blogging
So here we are at freelance blogging, which is what I do!
This was the first thing I did to make money from my blog when I started out and it proved to help me stay home for good.
I set up a website, chose a niche, and marketed myself to potential clients as a writer-for-hire.
This is not exactly a way to directly make money from your blog but you can use your blog to leverage your writing services and earn an income from writing content for other people.
And what's awesome about this avenue is, you'll know how your clients are making money by the content they request.
And let me tell you, most request SEO long-form content.
You can use your blog not only to learn from clients and to market your writing services but to also showcase your portfolio of work.
This way, clients will find you credible and hire you to write for them.
2. Affiliate Marketing
Affiliate marketing is perhaps one of the easiest ways to make money from a blog.
You can promote a product that you use on your blog using a special link and, when a reader clicks that link and makes a purchase, you earn a commission.
Different affiliate programs have different rules for promoting their products.
For instance, some sites want you to have a certain volume of traffic while Amazon won't allow you to use their affiliate links in an email.
And when you're choosing an affiliate program to use, make sure it aligns with your niche.
For example, I have another blog, Smart Mom Ideas, that is a parenting and pregnancy blog.
For that audience I wouldn't add my Tailwind affiliate links that I use for Twins Mommy.
Instead, I use Amazon to suggest relevant products as well as seek other bloggers that have products.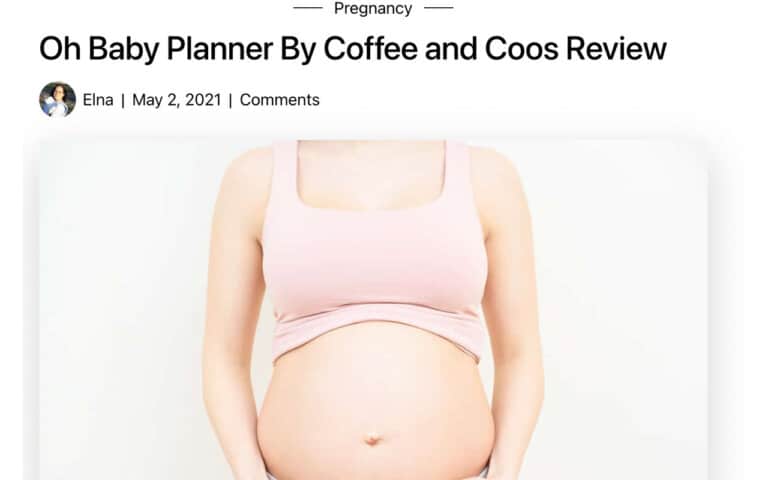 This method helps a blogger make money easily. In the beginning the income you generate won't be a lot, but explore other affiliate programs to get the most income.
Here are some affiliate programs to get you started:
Amazon
ShareASale (they connect you to a variety of brands and companies!)
CJ Affiliate
These ones offer lots of products and brands so they're a great place to start!
3. Display Ads
Bloggers also display ads on their sites in order to make money.
Instead of linking to a product and earning a commission, they use ads that readers can click – some programs will pay you per click while others will pay you if a purchase is made.
Getting ads onto your blog is a bit trickier than affiliate marketing.
Many ad networks want to see a good blog design, a good reputation, and at least 25,000 monthly sessions on your blog.
A popular ad network is Mediavine, but their requirements are for a blog to have 50,000 monthly session.
I use Mediavine for this blog and for my other sites and I generate a healthy income for all.
To begin this way to make money as a blogger, start on providing SEO content and valuable content to increase your traffic.
Check out my course Ready Set Blog for Traffic where I share my SEO tips, Pinterest tips and writing tips to help you make money with your traffic.
4. Products and Services
One of the great things about building an audience and a loyal readership is that you can then tailor products and services to match their needs and interests!
Take my blog for instance: Once I established this site as a resource for moms wanting to make money online, I was able to develop and sell a course to help them reach this goal.
If you run a homeschooling blog, you can offer printables and workbooks to your readers.
Look for products and services that are relevant to your readers and will help them reach their goals.
The goal for this method is to have a sustainable source of income.
By using more than one method to make money as a blogger, you'll have a better chance at being successful for years to come.
5. Sponsored Posts
A sponsored blog post is one that is paid for by a brand (or "sponsor") in order to promote its product and services.
For example, if you run a beauty blog, you could reach out to major makeup brands and offer to write content for them.
You would then write a post promoting their product, focusing on how you use it, the benefits, etc.
Brands want this type of content out there because they know bloggers are highly connected to their audiences. They look for bloggers with influence to help them extend their reach.
And big brands will pay big bucks to do this!
The catch though – you have to have a big social media following.
Many of these sponsored posts do well on Instagram.
For example, Aly of What Moms Love is killing it on Instagram.
She shares her sponsored products not only in her emails and blog posts, but also on Instagram.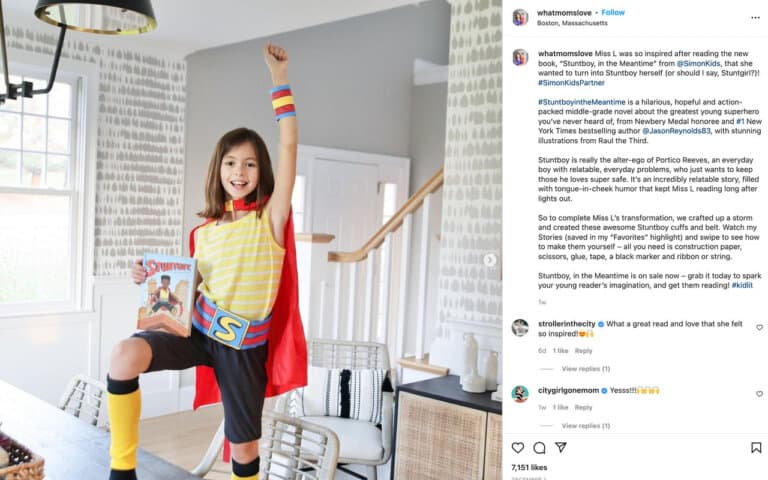 How to Monetize a Blog and Make Money
Again, making money from a blog doesn't happen instantly and a large part of getting there is drawing traffic to your site and developing a loyal readership.
So if you're ready to start blogging and make money, here are the steps you should follow:
1. Start a Blog
I've answered the question, "What's a blogger?" so now let's look at what a blog is and how you can start one.
I'm going to go over the steps in a simplified way but if you want a more in-depth guide to starting your blog, check out How to Start a Blog + What To Do After.
Okay, here we go:
Hosting: You need a place to "store" your blog and you can choose between free and paid hosting. Keep in mind that free hosting tends to come with headaches such as ads and layout restrictions. I use Bluehost.
Domain: Hosting is where you park your blog but the domain is the URL that points to your blog. Paid-for domain names (such as ones that include .com) look for professional than free ones.
Layout: The layout of your blog is basically what your blog looks like (where the header is, if there's a sidebar, the colors, etc.).
Pages: Before you start writing posts, set up an about page and contact page to help your readers get to know you and get in touch with you.
Content: Add some high-quality posts and you're ready to go!
Again, this is simplified but it gives you a good idea of the steps you need to take to get your blog started!
One thing I should mention as well is that you should also consider your niche, which is the "topic" your blog will focus on. You can find out more about niches here!
2. Set Up Social Media Accounts
As I mentioned above when I was talking about what's a blogger, you need a way in which to promote your content so that your audience will find it.
And, again, I would only focus on1-2 to begin with but here are some social media platforms you can use:
Facebook
Pinterest
Twitter
LinkedIn
Quora
Reddit
Tumbler
Instagram
Knowing which ones to choose involves figuring out where your audience hangs out. You can always search within these platforms for topics related to your niche and see what comes up.
2. Build an Email List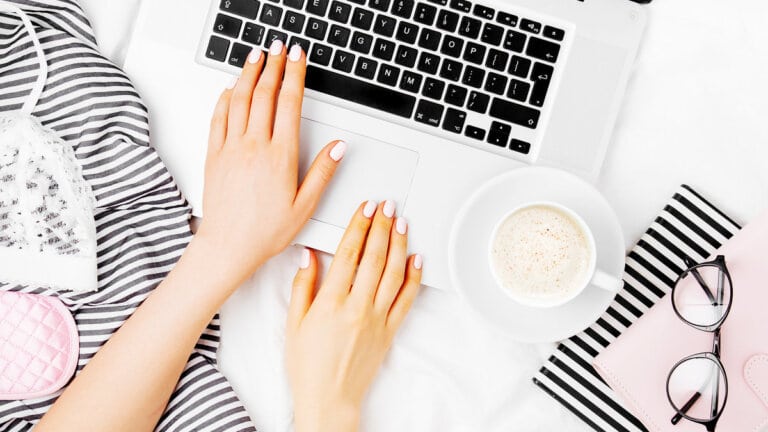 An email list is crucial in building a connection with your audience.
Bloggers use email lists to stay in touch as well as promote products or grow traffic to their blogs.
The first step in building an email list is to put an opt-in form on your blog. You can place these in a static area such as your sidebar or place one in your post – or both!
It's possible to also have one pop-up when people visit your blog but I would use these sparingly.
You also have to give your visitors a reason to sign up for your email list. A lot of people are hesitant to give out their email addresses so you need to incentivize them.
Offer them a freebie that is relevant to your niche. Remember how I was talking about products or services you can sell on your site? Offer subscribers "lite" versions of these.
For instance, going back to a homeschooling blog, you can offer a free fun pack that includes a worksheet for different subjects, a craft idea, etc.
What you're eventually going to want to do with your email list is guide your readers toward making a purchase. If you're offering your own product or service, a freebie "sneak peak" is a great way to get readers excited about making a purchase!
Otherwise, simply getting them onto your email list with an incentive is giving you the opportunity to keep them up-to-date on new content relevant to their needs. You can easily encourage them to check out posts that contain valuable ads or affiliate links.
Grow Your Traffic
This step kind of goes without saying but you won't make a lot of money on a blog that doesn't have traffic. This is why I emphasize the fact that it's not going to happen overnight.
The best way to grow traffic to your blog is to have a plan. Start by following the steps to set up a blog as well as setting up the social media accounts you plan to use to promote it.
Work out a content schedule with topic ideas so you can post regularly. SEO optimization goes a long way too – this is where you use certain keywords and other strategies to tell Google that your content should be on the first page of related search results.
There are all kinds of strategies and tips you can use to drive traffic to your site – even as a beginner! This is why I offer a course called Ready Set Blog for Traffic that helps bloggers do just this.
Once you start gaining traffic to your blog, you can then take advantage of the ways that bloggers make money and grow your income!
Making Money: What's a Blogger To Do?
As you can see: Many things!
That's what I love about being a blogger that makes money – the diverse ways you can expand your income doing what you love.
How about you? Do you make money from blogging? I'd love to hear your strategies! Drop them in the comments below.
And don't forget to pin!