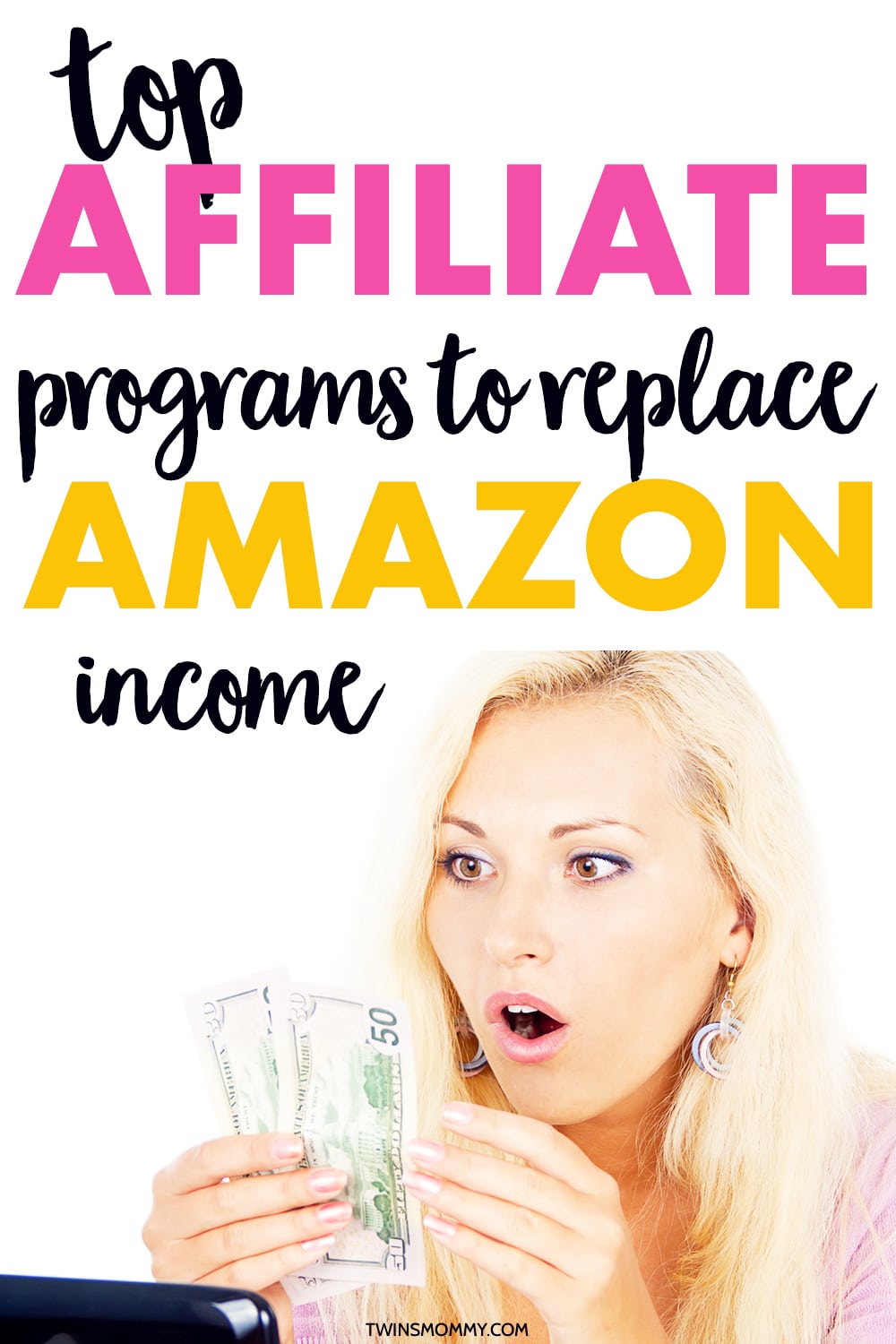 With the uncertainties in the economy and so many businesses cutting back on affiliate commissions – like Amazon! – mom bloggers around the internet are scrambling to replace their once stable affiliate income sources.
I don't want that for you, mom blogger!
There are still plenty of thriving businesses that have great – and high-paying – affiliate programs and there is no better time than now to capitalize on them.
More and more people are starting mom blogs and need YOUR help to steer these new mamas into creating an income-generating blog!
Some of the best things that you can promote as an affiliate is SaS, or software as a service.
This might not fit every mom blog niche out there, but you can always market to your email list or on social media.
I belong to many email lists of mom bloggers and they tell me of the latest deals for digital products.
When you sign up to be an affiliate, you don't have to purchase anything to become an affiliate (like you are required to with some courses), and the commission per sale is pretty high.
If you need help understanding affiliate marketing for mom bloggers, check out my guide on making your first affiliate sale and my guide to creating an affiliate blog post.
Here are some of the most popular SaS affiliate programs that I personally use (or have used) and LOVE! You can find out more about my recommended resources here.
The Best Affiliate Programs for Mom Bloggers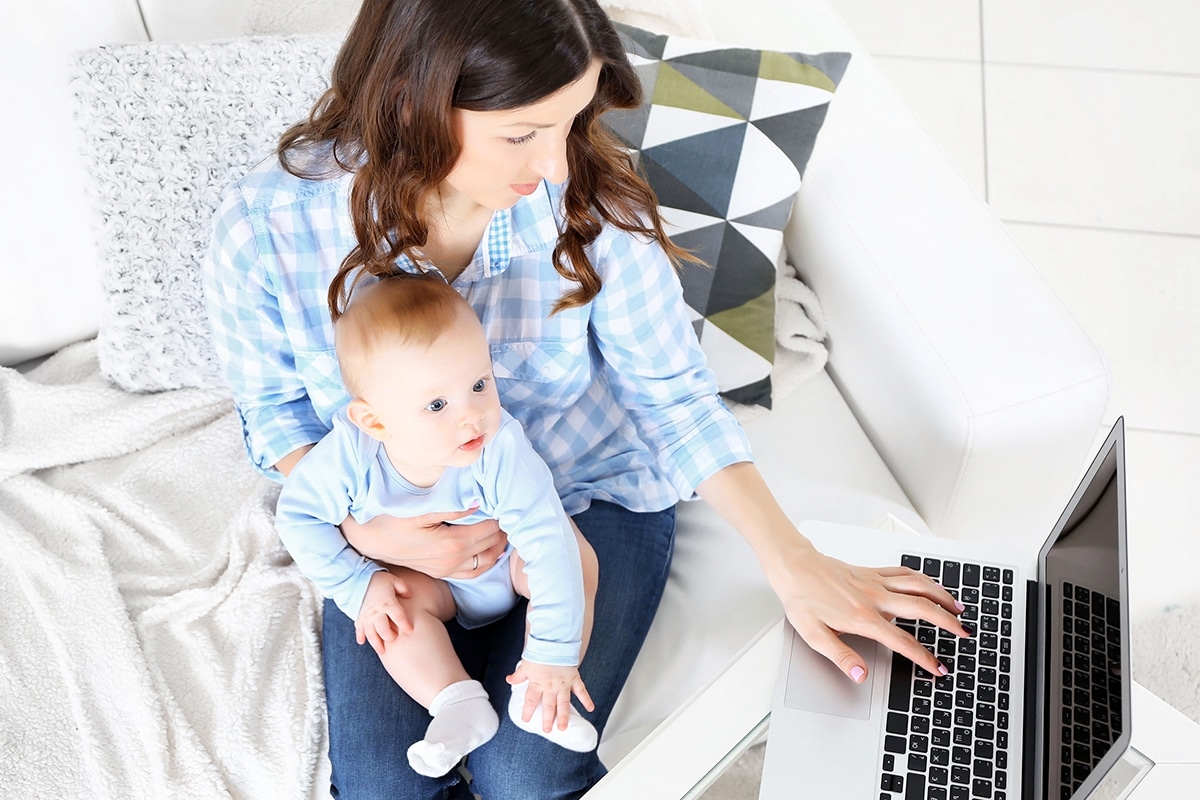 1. Bluehost
Bluehost is a web hosting company that has been around the internet for a long time.
This is a hosting platform used by some of the most prominent bloggers around today. Like Michelle Schroeder of Making Sense of Cents, who has hundreds of thousands of monthly readers. Or Pat Flynn of Smart Passive Income, who is one of the most well know bloggers in the whole blogosphere.
Based on that, you know that it is a reliable service that many people trust.
Bluehost has a pretty sweet affiliate program too.
Their program is free to join (whether or not you personally use it) and pays out $65 per qualified sign-up.
It also boasts one of the most affordable hosting packages around. Getting your readers to sign up through your link couldn't be easier.
They have plans starting as low as $3.95 per month which makes it a great affiliate program to offer, especially if you have a course or ebook about how to start a blog.
What I like about using Bluehost is the fast and highly reliable customer service.
I can get my questions answered in 3 minutes or less if I call Bluehost. Similarly, many of my course students are surprised by how helpful Bluehost is with any tech issues you may have.
2. Siteground
Siteground is another hosting platform that many bloggers promote, and that I personally use (on my other mom blogs), and for good reason.
They pay out high commissions on a weekly basis. The best part, the more sales you make, the higher commissions you earn. One to five sales per month is going to net you $50 per sale, while 11-20 sales per month will net you a $100 per sale!
They have a lot of similar tools for their affiliates like other hosting platforms.
You can create your own landing page to send potential sales to, attractive visuals to place banners on your site, and top-notch tracking tools.
They also have one of the best customer service teams around, which makes getting your hosting set up a breeze.
Their hosting plans are also crazily affordable!
3. ConvertKit
If you aren't familiar with ConvertKit, it is an easy to use, affordable email software service that many bloggers use. Myself included.
It allows you to set up landing pages to capture new subscribers, email sequences, and broadcast emails to subscribers.
There is even a really nice and user-friendly email designer that you can use to create beautiful, custom emails that will grab your subscriber's attention.
There are automated sequences that you can set up so that when someone signs up on a form it will put them into an email sequence.
ConvertKit, unlike the hosting programs that I previously mentioned, is paid out on a percentage basis.
Considering ConvertKit has different levels of service, they offer a 30% payout for everyone that you refer through your link.
The best part about the percentage payout is that it is a monthly, rather than a one-time payout.
That means at the very lowest, you can earn $8.70 per customer, pre month that you refer to ConvertKit.
That can become a pretty good passive income stream!
I don't personally promote my ConvertKit link at all and still make a side income of around $300 a month. Not bad for no promotion!
ConvertKit even has some stellar training by it's top affiliates to help set you up for success.
4. Ultimate Bundles
Want to be a part of a program that has already paid out over $4 million in affiliate commissions?
Then you should seriously consider joining the Ultimate Bundles affiliate program.
If you aren't familiar with the Ultimate Bundle, it is a package of ecourses and ebooks that come out several times per year and covers a wide variety of topics.
Everything from homemaking, to finance, to blogging and more.
There are two different ways to make affiliate commissions from Ultimate Bundles.
You can either be an affiliate and earn 40% commissions or become a contributor and earn 70% commissions.
While anyone can become an affiliate, it is a little more difficult to become a contributor.
You need to be accepted as a contributor and have either an ebook or ecourse to contribute to the bundle.
If you already have a pretty good-sized list you have the potential to make a couple of thousand dollars in a single day just from this affiliate program.
With bundles ranging from about $37 to $97, those commissions can add up pretty quickly!
5. Blogging Concentrated (BC Stack)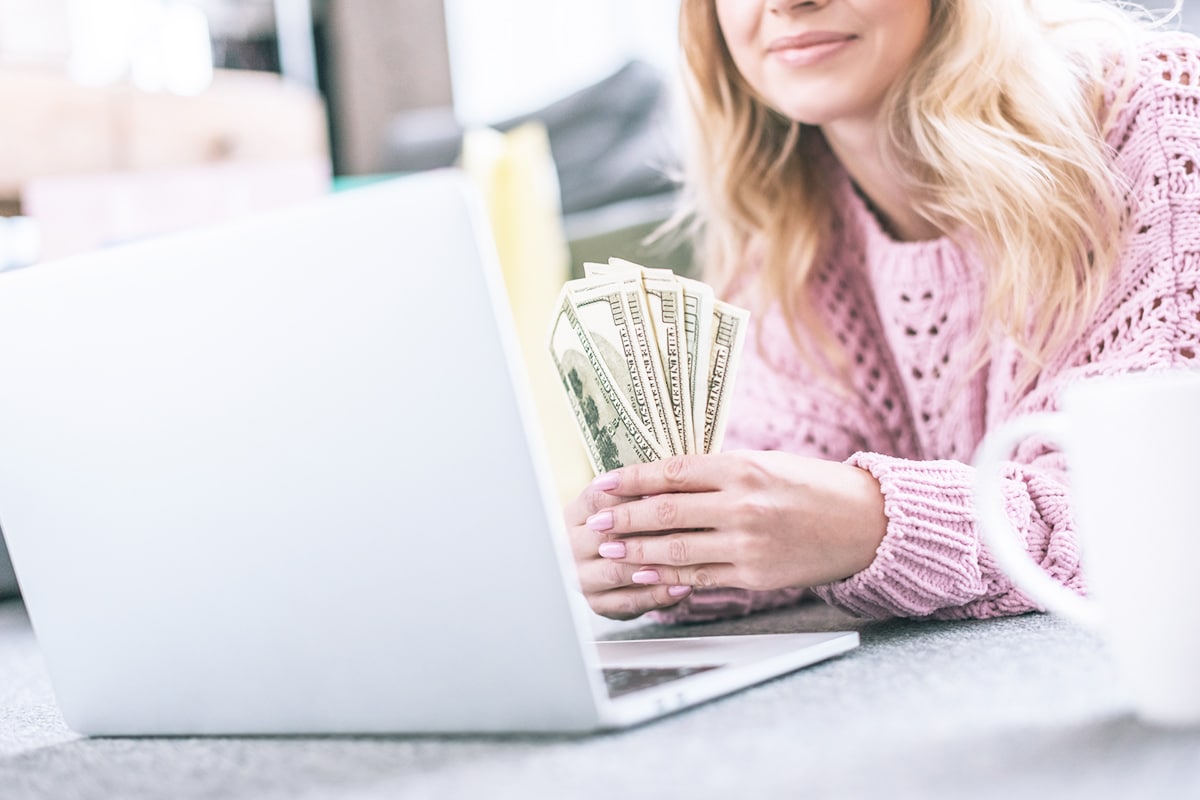 Blogging Concentrated, or otherwise known as BC Stack, is similar to the Ultimate Bundles but solely focuses on blogging.
It only comes out once per year and is packed with a crazy amount of blogging resources.
BC Stack isn't just limited to ebooks and ecourses though, it also includes a collection of software and services, and tickets to live training events!
It is crazily affordable too, at only $39!
The commission structure is two-tiered. When someone buys directly through your affiliate link you make 50%, that's $19.50 per sale and another 10% from anyone that buys through their link.
Yes, I understand that sounds very MLMish, but I promise you, you won't be throwing any house parties or bugging your friends and family on Facebook.
Once your audience knows about this awesome resource, they will be baning down your down to grab it from you every year!
Plus, you can earn bonuses up to $10,000 if you are the top affiliate ON TOP of the commissions that you earn!
When it comes to both the BC Stack and the Ultimate Bundles, peoples become familiar with the products and are looking to buy them!
Let me give you a little insider tip when it comes to generating sales for these types of products. People love to get extra free stuff.
So if you have products that aren't already included in these bundles, then offer your audience something juicy to get them to click YOUR buy button.
I have seen bloggers offer $300 courses for FREE if you bought through their link.
6. Grammarly
All bloggers and writers can use a little extra help with writing now and then. Grammarly is an online writing tool that helps writers improve their overall writing and grammar.
Whether in blog posts, emails, or social media posts Grammarly can help. While Grammarly does offer a free plan (which affiliates can earn $0.20 per signup) their premium plan is really where it's at.
Whether writing for work, personal, or academic text, the premium version of Grammarly will make you a better writer.
The premium version of Grammarly offers six key features; checking for critical spelling and grammar mistakes, conciseness (both of these are available on the free version), readability, suggestions for vocabulary enhancements, style checks for genre-specific writing, and a very reliable plagiarism checker.
One of the best parts is the chrome extension, so you don't even have to leave the document or site that you are writing on to get help.
While it is no debate that Grammarly is a great service, what about the affiliate commissions?
There are three different premium payment plans that Grammarly offers, $29.99 per month, $19.98 per month when paid quarterly, or $11.66 per month when paid annually.
Anytime someone purchases Grammarly premium through your link, you make $20, not too bad!
Plus they have a 90-day cookie. This means if someone clicks your link and doesn't actually make a purchase until 3 months later, you still get paid!
7. Blogger's Courses
There are literally thousands of courses by bloggers, everything from cake decorating to childbirth.
And you can bet that most likely if you have purchased a course from someone that they offer an affiliate program.
There are even bloggers that offer affiliate programs for their courses even if you have not purchased the course.
While affiliates should only promote things that they actually use and believe in, there are many reputable bloggers out there that offer affiliate programs for their courses without having to purchase them.
Many of the courses that bloggers host on teachable have affiliate programs.
The commission for these can vary greatly, but the common going rate is around 50%.
That means if you are promoting a $300 course, you are going to make $150 each time someone purchases that course through your link.
If you aren't sure where to start with this, look at the courses that you have purchased.
Some bloggers promote their affiliate programs right away while others do not allow you to sign up for them until you are enrolled in the course.
If you haven't actually purchased any courses, then take a look at some of your favorite bloggers.
What kinds of potential affiliate programs do they offer? What are they promoting? What is a course that you have been wanting to buy but haven't?
And, just to let you know, I offer an affiliate program for all my courses so make sure to check out the page and signe up!
Affiliate Marketing Programs for Mom Bloggers
While some affiliates might be freaking out over the loss of an income stream, you should be gearing up to increase your affiliate commissions.
Once you start looking around you will be amazed at the affiliate opportunities out there for mommy (and other) bloggers.
You don't have to solely rely on measly affiliate commissions from shopping networks.
Write some posts and start promoting some of these affiliates.
Over to you – are an affiliate for any one of these programs?
Share with me the affiliate programs you signed up for!