An amateur blog is a blog created by someone who is just starting out and not earning money from their blog.
Many amateur bloggers want to make money from their blog at some point, while others just want to blog for fun!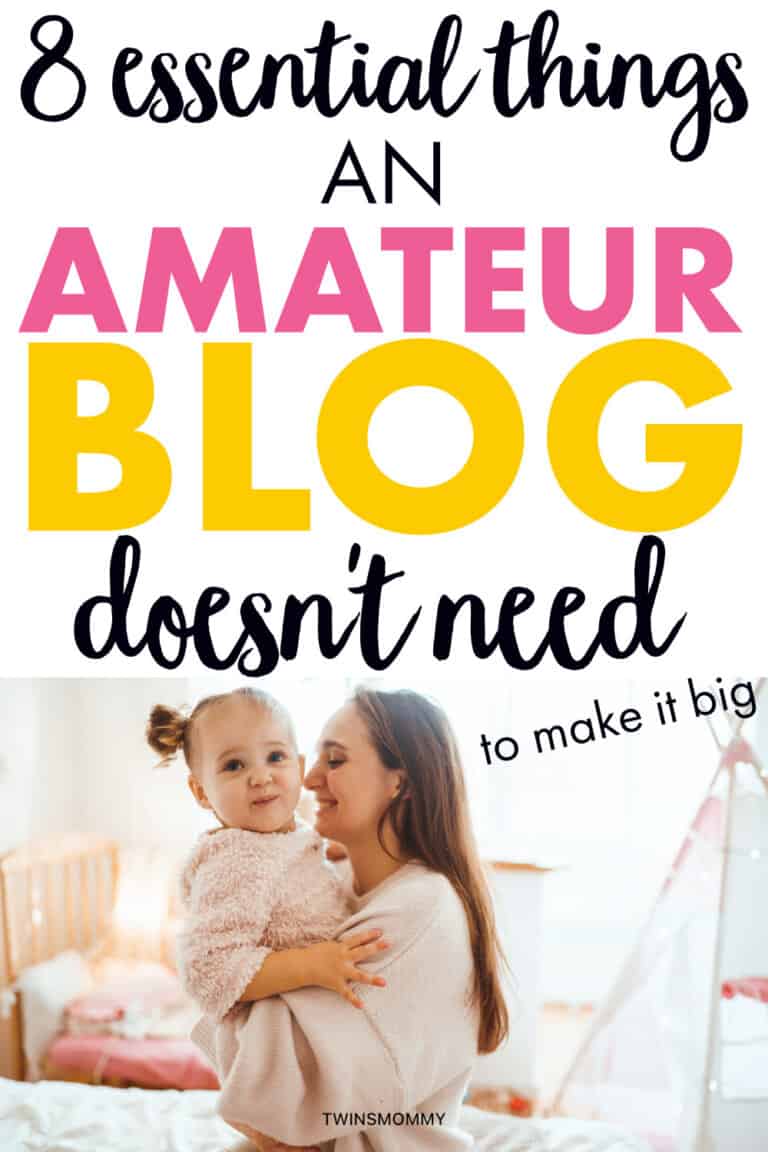 But starting out can seem like a huge undertaking.
When I started blogging a few years ago, I just trial-and-errored my way through figuring out how to run a successful blog.
This meant making a lot of mistakes and wasting time on things my blog didn't really need.
The thing is, blogging success doesn't happen overnight.
It takes time and dedication to create and grow a successful six-figure blog and business.
For me, it took more than one blog and a few years to really know how to grow a blog!
However, there are things that your amateur blog doesn't need to make it big and things you don't have to waste your time on.
So whether you have already started a blog or are thinking about starting one, here are some things your amateur blog doesn't need.
Here's What You Don't Need to Make It Big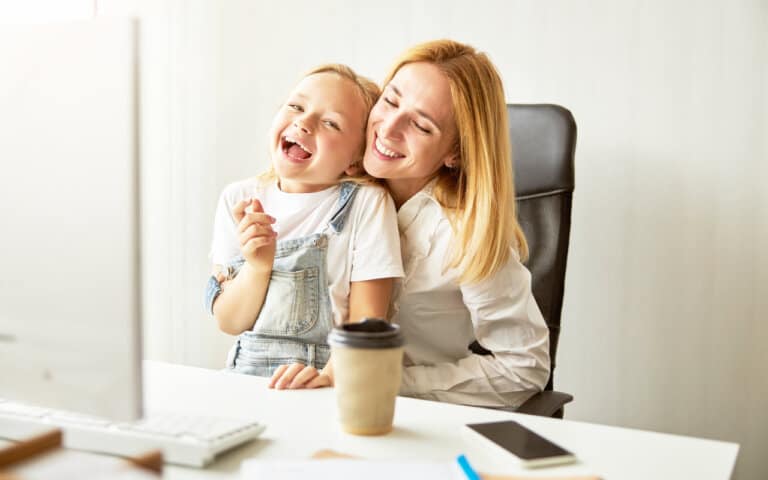 Get ready for a dose of truth from a long-time serial mommy blogger!
Over the years of blogging, I've seen my share of things mom bloggers of over thinking and over focussing for their blog to make money.
Let me share a secret – those things won't help you make money!
No need to sweat those small things that you think you need (like a professional logo or the perfect home page copy).
Take it from me, if you have an easy theme that people can come to, toot around, read and enjoy, then that is the first step to monetizing your blog.
With an invested audience in YOU, you can then begin to nurture that relationship!
And trust me – when you get your first or third sale from your blogging efforts, you are on top of the world! It's a wonderful feeling for sure!
So, to help you get to that place, make sure you avoid these amateur blogging pitfalls.
1. A Paid WordPress Theme
Starting a new blog is exciting, but it can be easy to get wrapped up in the idea of making it look really, really cool.
But instead of worrying about what the blog looks like, you should be focused on how it functions.
There are many free WordPress themes that function beautifully on desktops, laptops, tablets, and phones and require little customizing.
In fact, I have used the Astra theme many times in the past to create my blogs! It's free to use and easy to set up.
And when I first started Twins Mommy (and before I knew about Astra), I actually used a free WordPress theme called Adelle.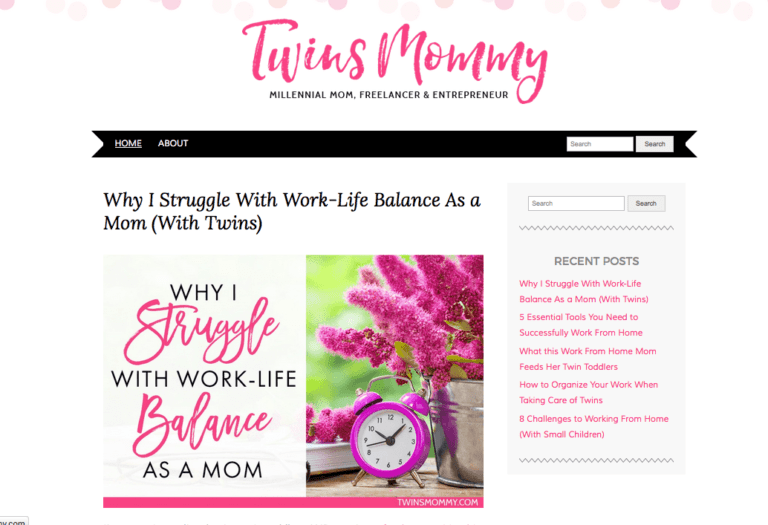 So there's no need to pay for a WordPress theme when you're just starting a blog!
2. A Professional Logo
Sure, you want your blog to have a unique look and feel but you really don't have to go all-in and pay for a professional logo.
And you don't have to waste your time trying to design one yourself.
When a blog is still in the early-growth stage, focusing on a logo can send you down a rabbit hole of wasted time and money.
Instead, consider making a wordmark logo that includes the name of your blog.
This is what I do!
You can use a free program like Canva to play around with fonts and colors until you find a design that represents your personality.
Again, don't spend a whole lot of time on this. You can always refine and change your logo down the road!
Check out my video to help you create your own logo!
3. Accounts on All the Social Media Sites
Yes, social media is perhaps one of the best ways to get people to visit your site, but you don't want to spread yourself too thin trying to keep up with multiple accounts.
When you're just starting out with a blog, it's best to stick to 1-2 social media platforms.
Here are some of the popular ones you should consider:
Pinterest
Facebook
Twitter
LinkedIn
YouTube
Instagram
TikTok!
By focusing on only one or two of these platforms, you can get a really good idea of which ones are going to work for your blog and its content.
If you aren't noticing significant results after a while, you can always drop one platform and try another!
In the beginning, I used Pinterest and Facebook. Later I added Instagram, Youtube and then TikTok!
4. Fancy Design Elements
We've already talked about design and functionality when it comes to using a free WordPress theme, but it's important to mention that you should avoid using a bunch of fancy design elements.
People are going to come to your blog to learn something, not revel in visual pleasures!
While you should use images throughout your content to break up your information and give the readers' eyes a rest, avoid using unnecessary features like tables of content and tables of information.
If you're going to use a sidebar, keep it free of eye clutter.
Stick to things like a search bar, related posts, and a little "About Me" blurb.
I did not follow this advice when I started Twins Mommy.
I plastered a ton of things on my side bar!
Yes, that was one of my mistakes that took time away from me!
5. Paid Subscriptions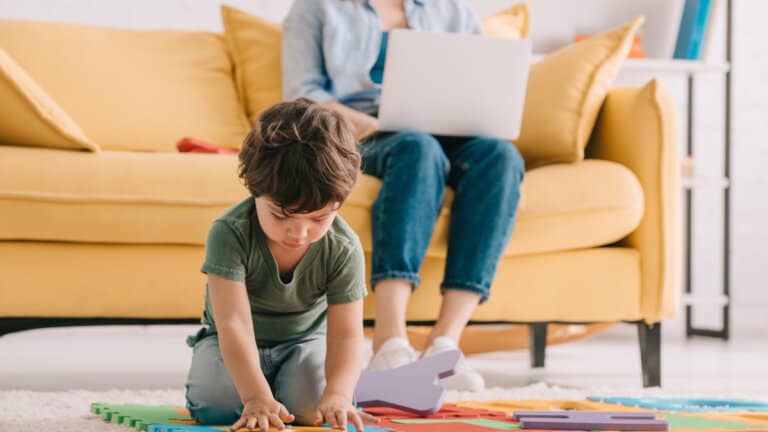 I'll be the first to tell you that paid subscriptions to services like Jasper Ai, Tailwind, and Canva are super fantastic for streamlining your blog's management, but they aren't necessary in the beginning.
In fact, you can use each of these services for free (with limited features).
Tailwind is a service that allows you to automatically post your pins to Pinterest on a regular basis. The free account only gives you 100 pins, but it's a great way to get started on this social media platform.
If you have established your blog and are ready to spend some money, I recommend this service.
Canva, on the other hand, is super amazing without paying for the Pro plan!
There are plenty of templates and graphics you can use to design your logo, pin images, and more.
6. Professional Writing
In order to create good content for your amateur blog, you don't have to be a professional writer!
Good writing skills come with time; the more you learn about writing, the more your content will improve!
I recommend downloading the Grammarly plugin for your browser when you're just starting a blog.
This program catches spelling and grammatical errors as you type, helping you improve your content!
You can check out my article on my freelance writing site here to learn more about Grammarly and what the free option includes.
Having error-free blog posts is a must nowadays.
Always use an editor like Grammarly and then let your blog post breathe for a day before you proofread it.
After you proofread it then you can be confident to publish your writing!
7. Tons of Blog Posts
While it has been said that the more articles you post, the more traffic you will get, you don't need to bust your hump trying to write tons of content for your amateur blog.
Instead, focus on your schedule and try to write regularly, even if this means posting 1-2 times per week (or less, if that's all you can handle. That's okay! Slow and steady wins the race!).
You can use a content calendar to organize your posts and keep you on track!
When it comes to getting attention to your blog, readers (and Google) are more interested in seeing high-quality and informative content as opposed to oodles of posts that provide no real value.
8. Extensive Research and Knowledge
Trust me when I say this: No matter how you start your amateur blog, it is going to change, develop, and evolve over time.
So don't waste your time researching social media groups, taking courses, and reading blog post after blog post about how to start a blog.
(Psst: You can learn everything you need to know in my post about starting a blog! Check it out here.)
The best thing to do is learn the basics and just do it!
You are going to learn so much along the way that you don't need extensive research or knowledge to get started.
Amateur Blogging Mistakes To Avoid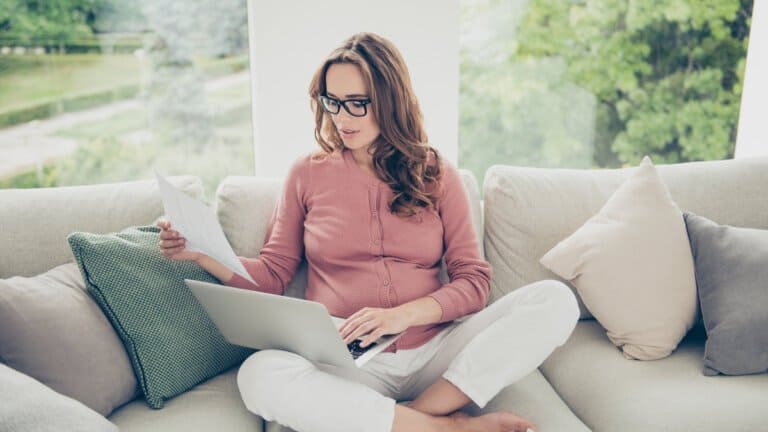 Now that you know what your amateur blog doesn't need let's look at some common mistakes you should avoid!
Everyone makes mistakes when it comes to starting a blog.
I'm guilty of a few of them myself, but it's all part of the learning curve when it comes to building a successful blog.
To save you the headache of making mistakes, here are some common ones you should avoid.
1. Using a Free Platform
You probably don't want to waste money on this adventure as an amateur blogger. However, one thing you should invest in is a paid site.
Free blogging platforms are rife with issues, such as unwanted ads and limited capabilities to customize your site.
Plus, having your own domain (the address you see in the address bar) makes your blog look more professional and will help to build trust with your readers and lead to loyal followers!
For more help, check out my helpful post on what a blog is.
2. Ignoring SEO
Google is the most reliable traffic you can get to your website!
But in order to make that happen, you need to understand SEO.
SEO stands for Search Engine Optimization and what it does is helps your content reach the top of Google's search results.
Because how many times do you wander away from page one of the search results?
Not many people do.
So to get people to click on your link when they search for something, you have to get as close to the top as possible.
This can be a complicated concept to understand, but it's definitely one thing you should invest your time in learning!
Take a look at my post about SEO and how to get your site to rank higher in Google search results!
And, check out my video on creating an SEO headline for your blog posts!
3. Writing Blog Posts That Are Personal Stories
Back in the early days of blogging, blogs were used as online journals where people could spill their thoughts and feelings to share with the world.
Nowadays, blogs serve a greater purpose, with readers looking for answers to their questions and solutions for their struggles.
Sure, you can inject personal stories into your posts, but the main focus of your content should be addressing a pain point with your audience.
This is an important mistake to avoid if you plan on making money from your blog!
Making money from a blog depends entirely on the traffic you attract, and if you're not speaking to your audience, no one will come to read your content.
4. Not Finding Your Niche
Your niche is the overall topic of your blog.
Many new bloggers start writing content about a variety of unrelated topics, thinking that casting a wider net will get them more traffic.
With the exception of lifestyle blogs done right, this only dilutes your traffic because it confuses Google and doesn't know if your information is authoritative enough to include in the top search results.
Writing about random topics will confuse your readers, too, and they likely won't return.
However, when you establish a niche, readers will return to your blog because they know you are an expert on the topic and trust they will get the answers they need.
Check out more amateur blogging mistakes here!
Let's Get Blogging!
When it comes to blogging, they say "Content is King."
Instead of overwhelming yourself with unnecessary things, stick to the basics and focus on writing amazing content!
But don't be afraid to make mistakes!
It's going to happen, but it's all part of the learning process.
As you go along, you're going to get into your own groove, and everything will fall into place.
Trust me – I'm living proof!
But now I want to know: Do you have an amateur blog?
What aspect of blogging are you struggling with?
Let me know in the comments!
And show me some love by pinning this post!