You started a blog!
Yay!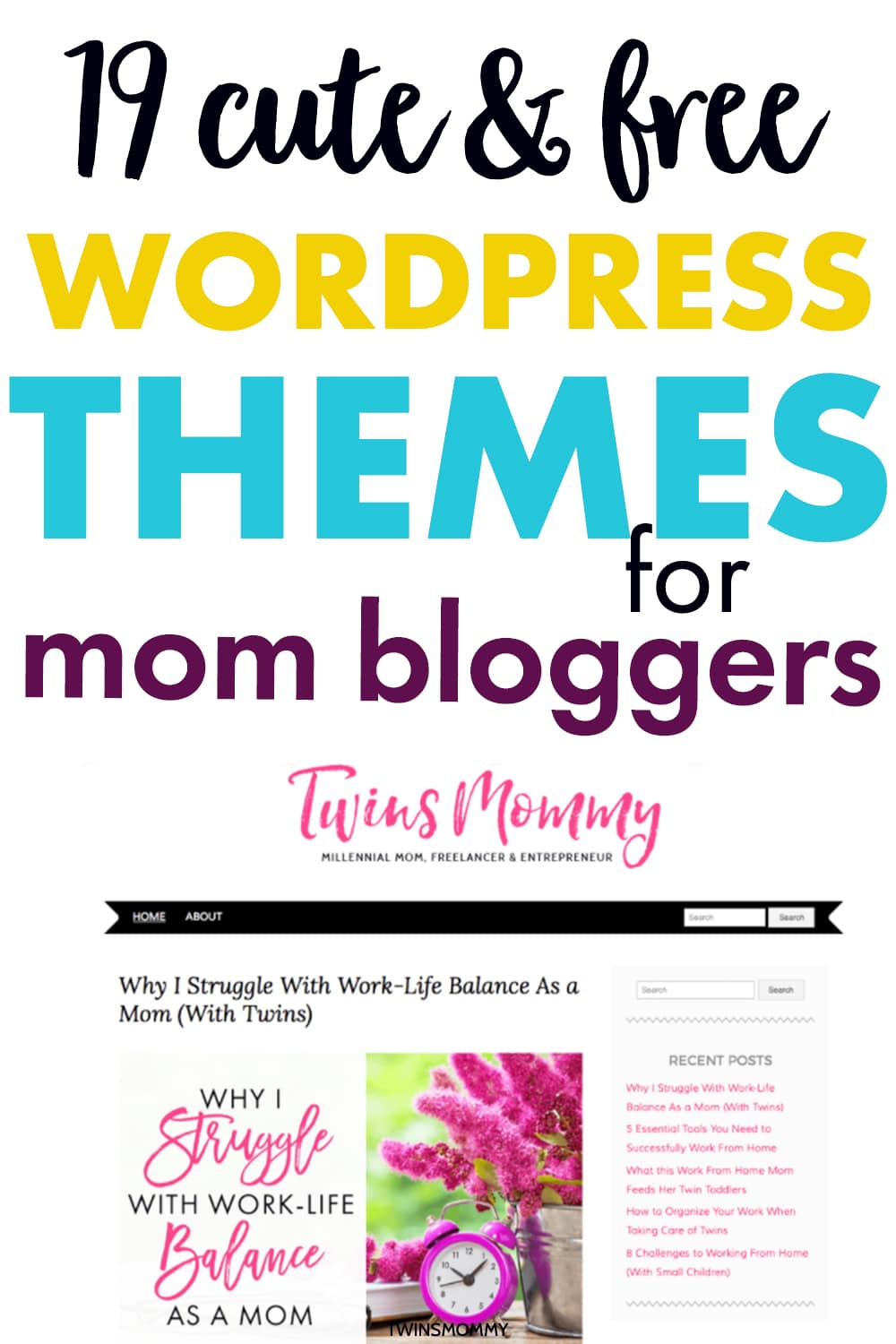 But, aside from choosing your blog niche, you need to solidify your brand with a free WordPress theme.
There are hundreds (probably thousands) of very beautiful, free WordPress themes available – and I've tried and used many of them over the years of having a mom blog!
When you think about WordPress themes for mommy blogs, what kinds of designs come to mind?
Chic, feminine, colorful, bold?
When picking a feminine WordPress theme you should choose something that fits not only the content of your blog topics but also your individual personality.
The WordPress theme you choose for your mommy blog should be something you are going to love looking at, considering you are going to be spending a lot of time on it – making money, right?
While many bloggers end up upgrading to premium WordPress themes or having custom ones created, there is nothing wrong with starting off with a free WordPress theme.
This is exactly what I did when I first started Twins Mommy (psst…I even show you the theme and what it looked like later in the post!).
Free WordPress themes are great as you don't have to worry about forking over money for something you might not even like or that doesn't do what you want it to do.
No matter what kind of vibe or design you are going for on your mom blog, you are sure to find something that will suit your needs.
Here is a list of 19 free WordPress themes, some I have used, others I really love the look and functionality of the theme.
Best Free WordPress Themes for Mom Bloggers
1. Astra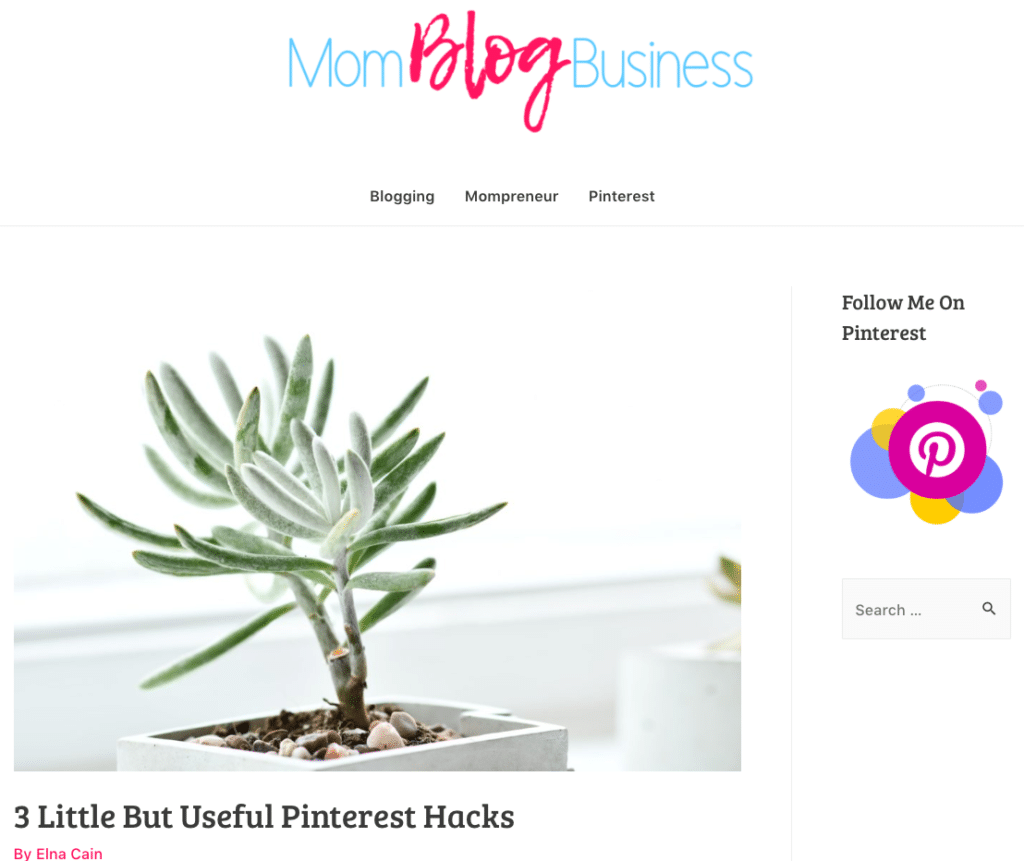 Astra is a great, free WordPress theme, especially for beginners.
When installing Astra, you won't have to worry about your website slowing down as it is a fast and lightweight theme.
It is also a fully customizable WordPress theme that you can use for any type of blog, meaning that you can easily change things like colors and font style on the fly. It includes things like a personal portfolio (great for photography or graphic design), blogging, business sites, and eCommerce sites, using a WooCommerce storefront.
Astra even comes with a bunch of different pre-built sites to help suit your blogging needs.
Astra also keeps SEO at the forefront with the Schema.org code.
If you are unfamiliar with this, it simply means it creates enhances descriptions of your site, which Google loves!
You can read more about Schema in this article by Search Engine Journal.
While the free version of Astra is one that I recommend all the time, they also offer a premium version at a very affordable price.
If you want even more control over what you can do with your site and the design elements, this theme plays well with premium page builders like Beaver Builder, Elementor, Divi, and Visual Composer.
Here is another demo site I own using a Elementor template on top of the Astra WordPress theme.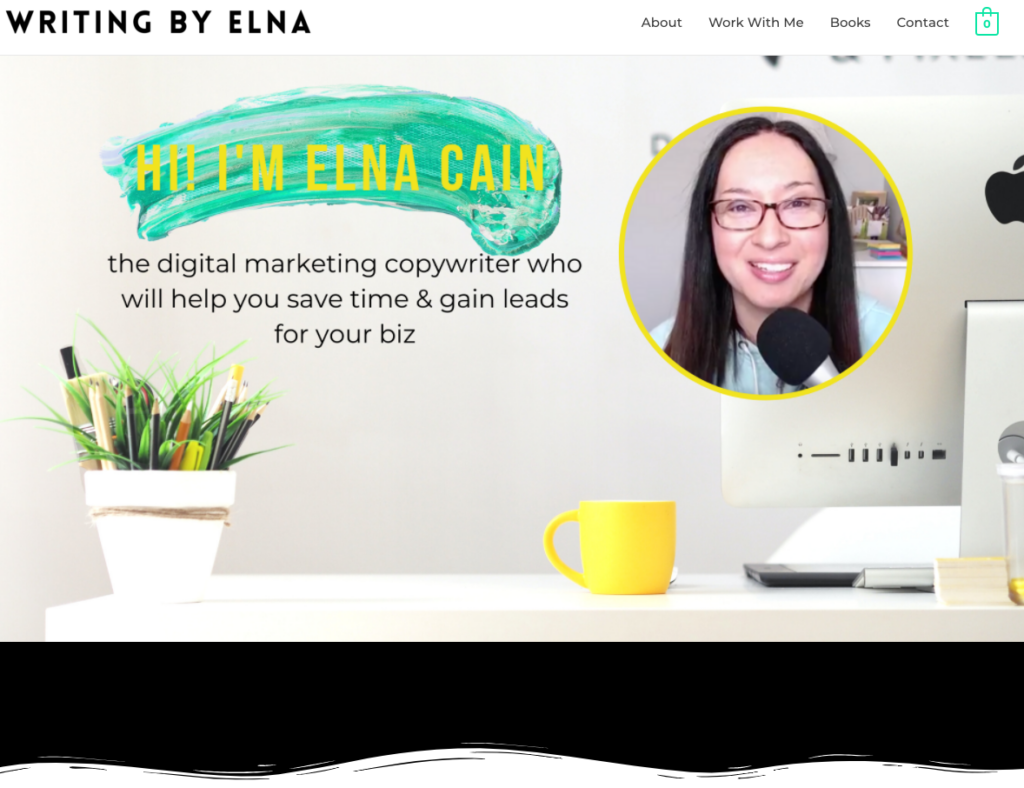 If you are looking to get access to all of the Astra Pro themes (a good idea if you have more than one site you're developing) they also offer a Pro version.
2. Unwind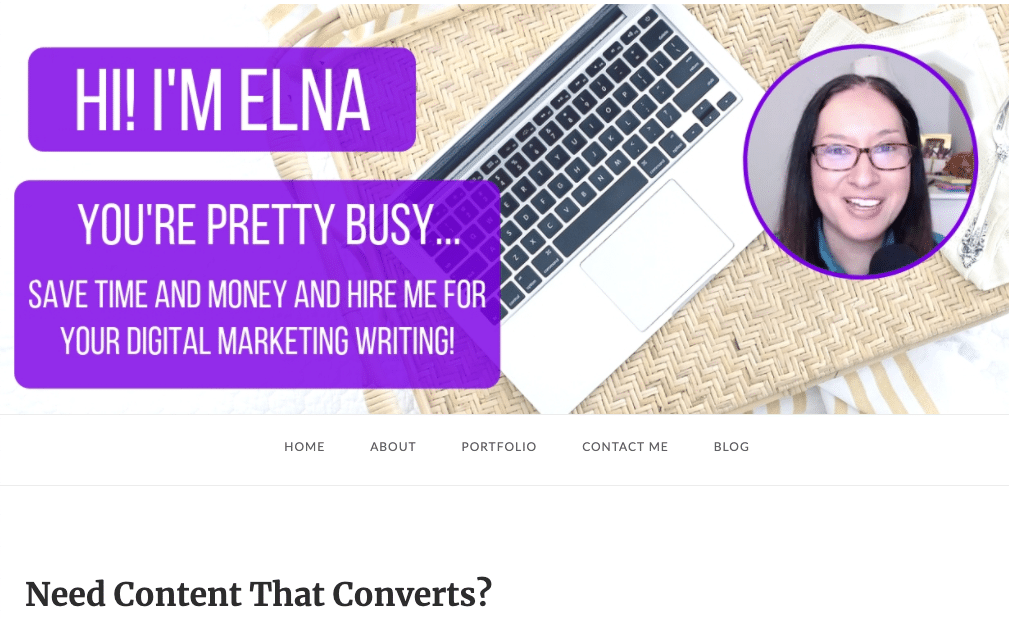 The Unwind theme is a great free WordPress theme and is loaded with features that you would generally only find in premium, paid themes.
The Unwind theme works seamlessly with WooCommerce and has a simplified and easy to use blogging interface.
Unwind is a beautiful theme with a large hero image at the forefront where you can add your latest or most popular posts. Want to take a sneak peek at what the theme looks like live, check out the demo!
If you are looking for a more robust page builder, you can check out SiteOrigin's premium add-ons.
There are a ton of premium add-ons for things like call-to-action buttons and testimonials.
3. Adelle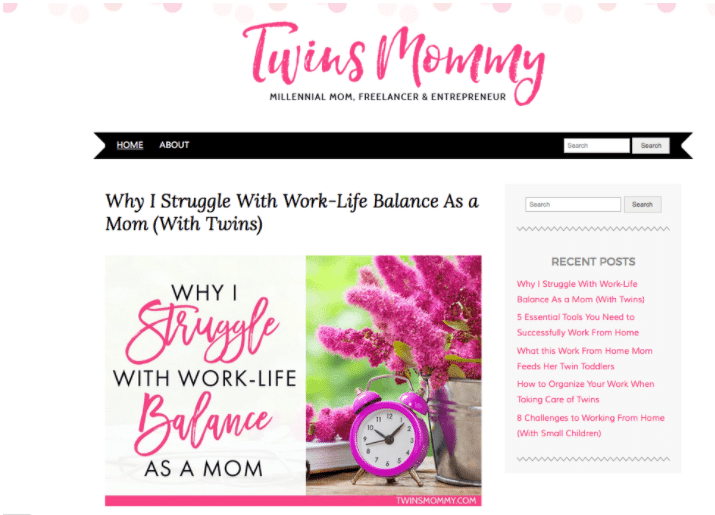 The Adelle theme is a chic and feminine WordPress layout which will allow you to easily highlight your brand and content in a beautiful yet minimalist way.
With adorable pink bubbles at the top of the page, draw the eye toward the easy to navigate menu and page-wide hero image.
This was the first free WordPress theme I used for Twins Mommy and I really loved it.
The main page includes a long blog roll to highlight your most recent articles and posts.
The minimalist column can include widgets for social, search, and blog categories.
The main goal of this theme is to not force too many features on you at once, making it great for beginners.
The Adelle theme is by Bluchic, which is a WordPress developer that I absolutely LOVE!
They also offer some really beautiful premium themes that you can check out here.
4. Mary Kate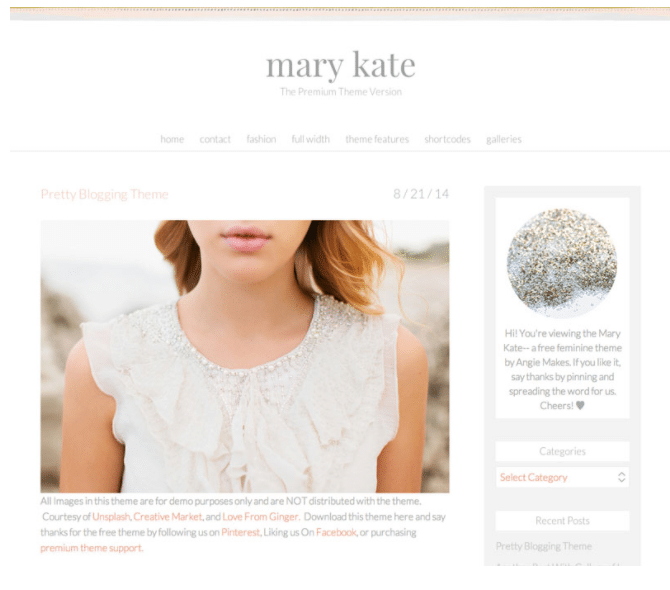 No, the Olson sisters did not make this theme, but it does embody their chic and minimalist style.
The Mary Kate theme is pretty darn close to a premium WordPress theme as your going to get for free.
It has a responsive layout that is going to look great on any device, from desktop to mobile.
It also easily integrates with many common plug-ins like Pinterest RSS and JetPack.
You can easily switch between a full-width style or include a side-bar to highlight widgets like social channels, a gallery, or most recent posts.
You can check out a demo of what the theme looks like with a side-bar here.
While this theme offers a ton of stuff in its free version, it offers even more with its premium version.
If you are looking for additional features, like uploading demo content and complete control over the color scheme, you might want to check out the premium version.
One thing to think about is the font color. I tried this on a newer blog I had and I didn't like how light the colors were.
5. Blossom Mommy Theme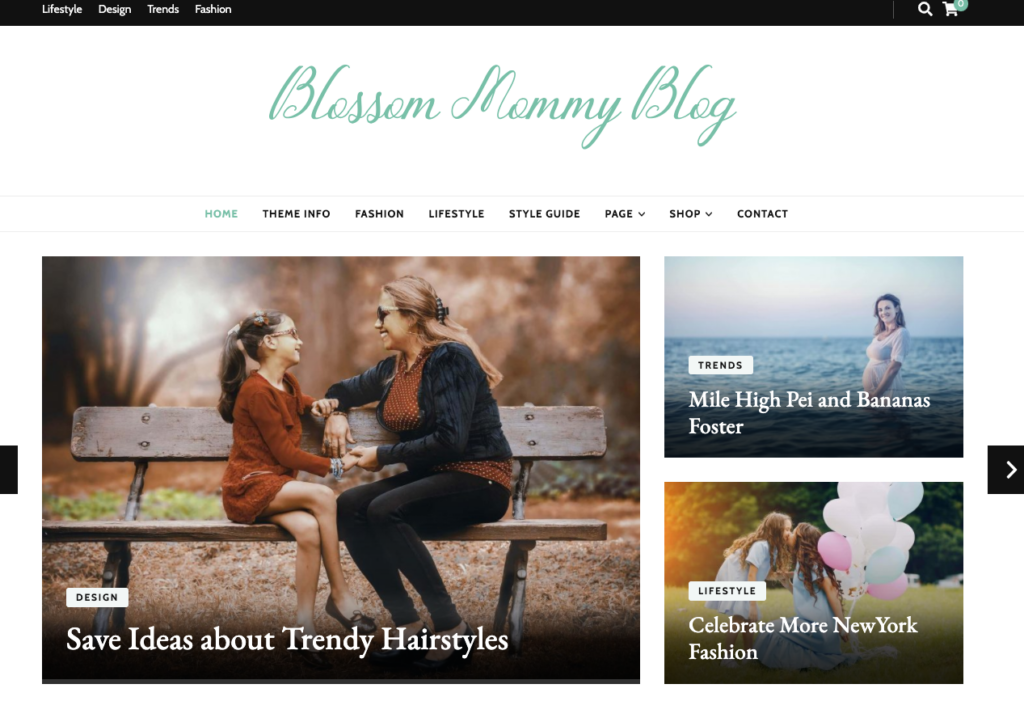 As the name indicates, this is a great theme for a mommy blog!
This free WordPress theme is bold yet simple to navigate design features make it easy to highlight your most popular posts or products.
The free version comes with many great features, like various typography settings, a beautiful homepage layout, and supports Instagram highlights.
One of the things that I really love about this theme is that whether on mobile, desktop, or tablet, the responsive site design is not only beautiful but you can easily put your most popular (or most recent) content front and center you catch the reader's attention.
You can see the responsive demo here.
If you are looking for more add-ons, the premium version offers things like a much wider variety of headers and homepage layouts.
Not to mention that both the free and premium versions offer support when you run into an issue.
6. Elegant Pink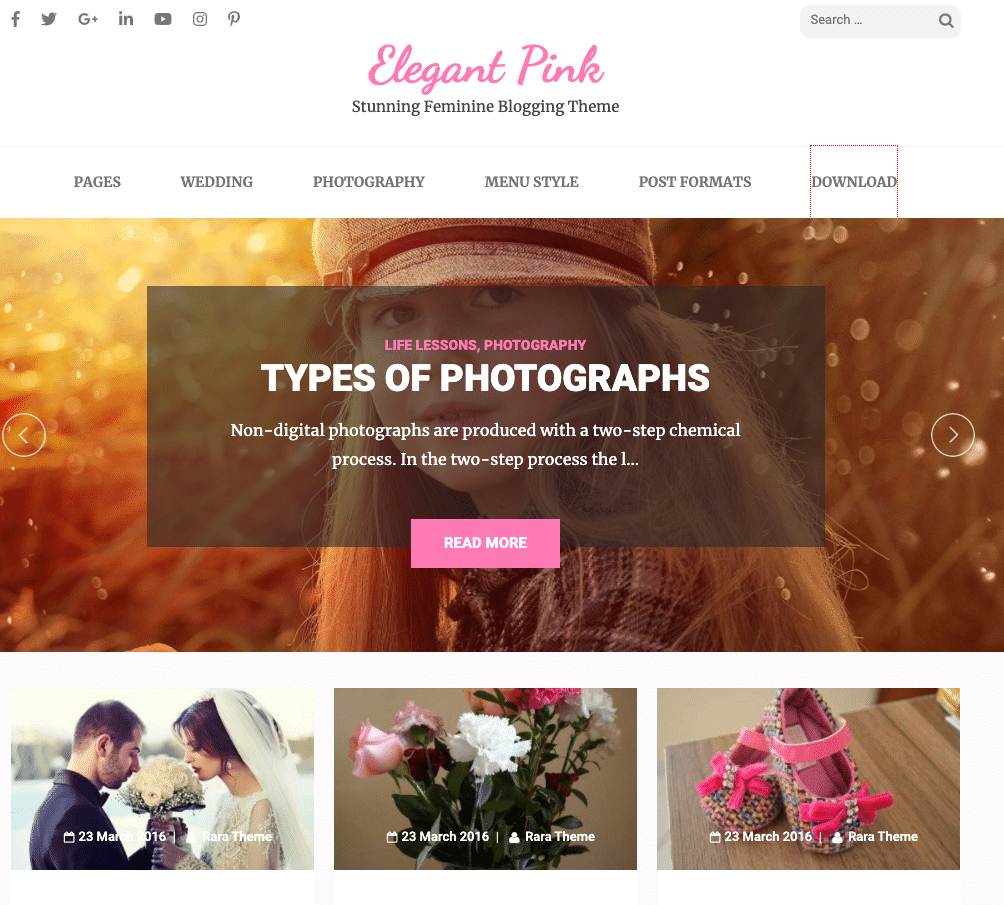 Elegant Pink makes a great free feminine WordPress theme for a mommy blog for a few reasons. It starts with a large hero image, which is great for grabbing the reader's attention.
You can also include text overlay on the hero image, which gives your readers a call to action.
It has a simple post layout design that makes it easy for your audience to find what they are looking for.
The theme places social media links at the top of the page to help encourage your readers to follow you on other platforms without having to worry about a third-party plugin that could break your site (been there…and trust me, it's not fun!)
You can easily place your logo and tagline front and center, right above the hero image, so your audience will have no doubt about what your site is about. Get your creative juices flowing and check out the demo here.
7. Pashmina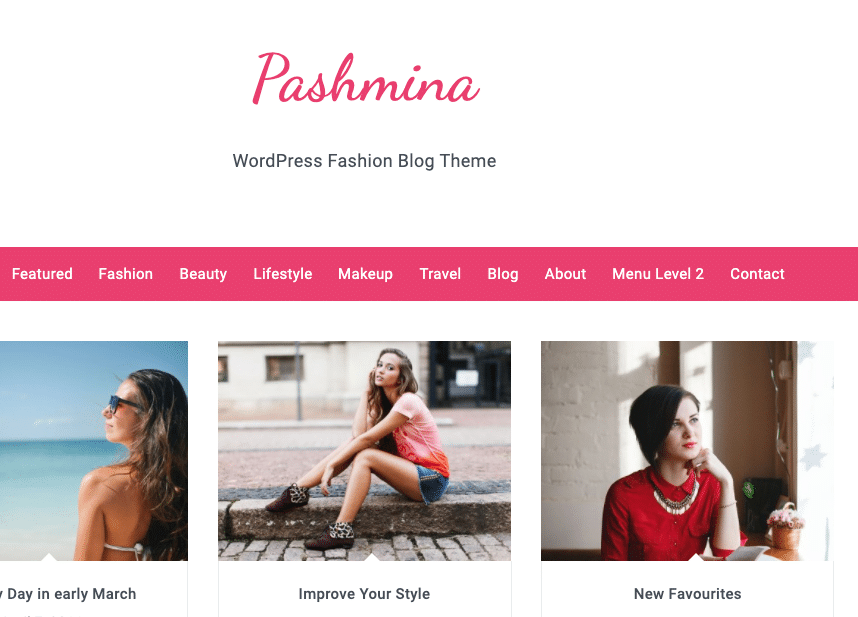 If you are not a fan of large hero images and would rather get right into the posts or categories, then Pashmina should suit your fancy.
Right above the fold, you can include a carousel of your blog categories, popular or most recent posts.
Scroll down further where your readers can see the most recent posts highlighted by large eye-catching images.
8. Laura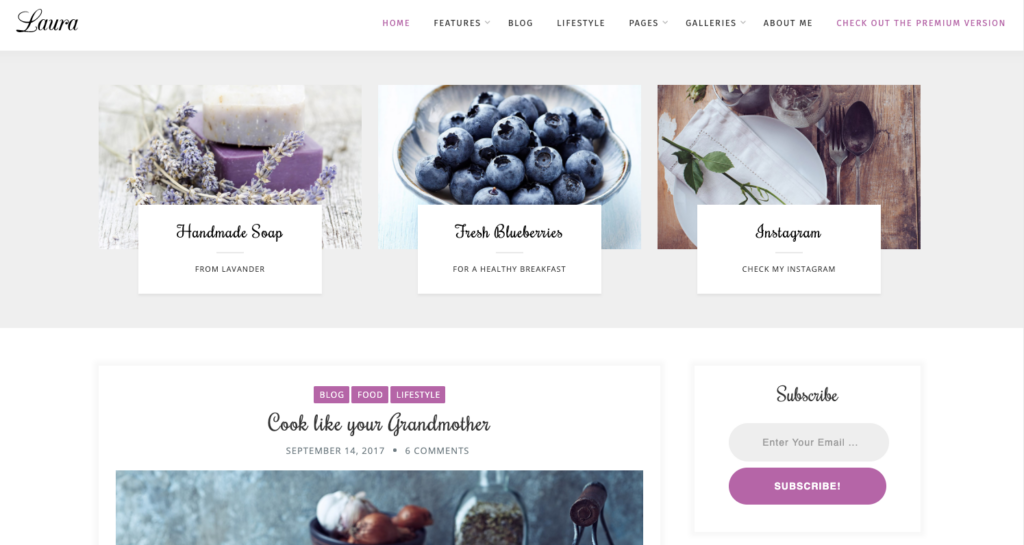 The Laura theme is similar to Pashmina, in the way it instantly highlights your content.
It has a bit more of a feminine feel rather than a magazine-style. Each post, on the main page, encourages social sharing with share buttons right below the post image. It also includes the unique feature of "reading time" on each post, which can be helpful for getting more pageviews!
Upon clicking into a post you are greeted with a large, full-width feature image with unintrusive text overlay.
You can easily switch between several different posts styles, from full-width to gallery posts.
If you love the Laura theme, the developer also offers several other layouts that are suitable for mommy blogging or any other type of niche.
9. Feminine Style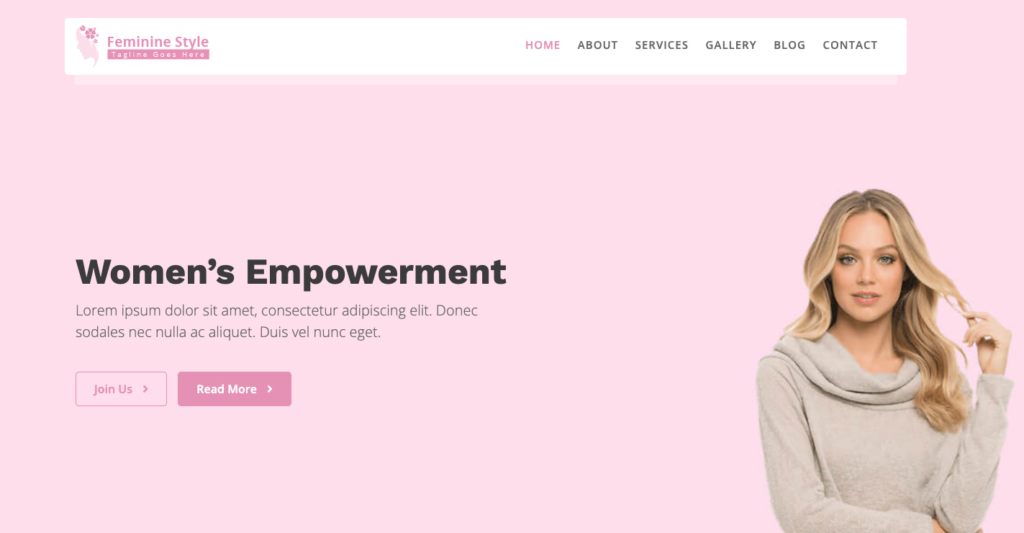 Do you have a mommy blog and also offer some kind of service (like sleep training, potty training boot camp, or mommy self-care classes)?
The feminine style WordPress theme makes no mistake when it comes to a call to action.
The full-width, above the fold call to action, instantly grabs your reader's attention and lets them know what your site is all about!
This is also a great theme to highlight a membership site or increase your community's involvement.
The main page also highlights gallery images and services or blog categories.
If you are looking for even more customization, this theme also plays well with page builders like Beaver Builder and Elementor.
You can also easily integrate WooCommerce for selling affiliate or your own products.
Honorable Mentions– Free WordPress Themes for Moms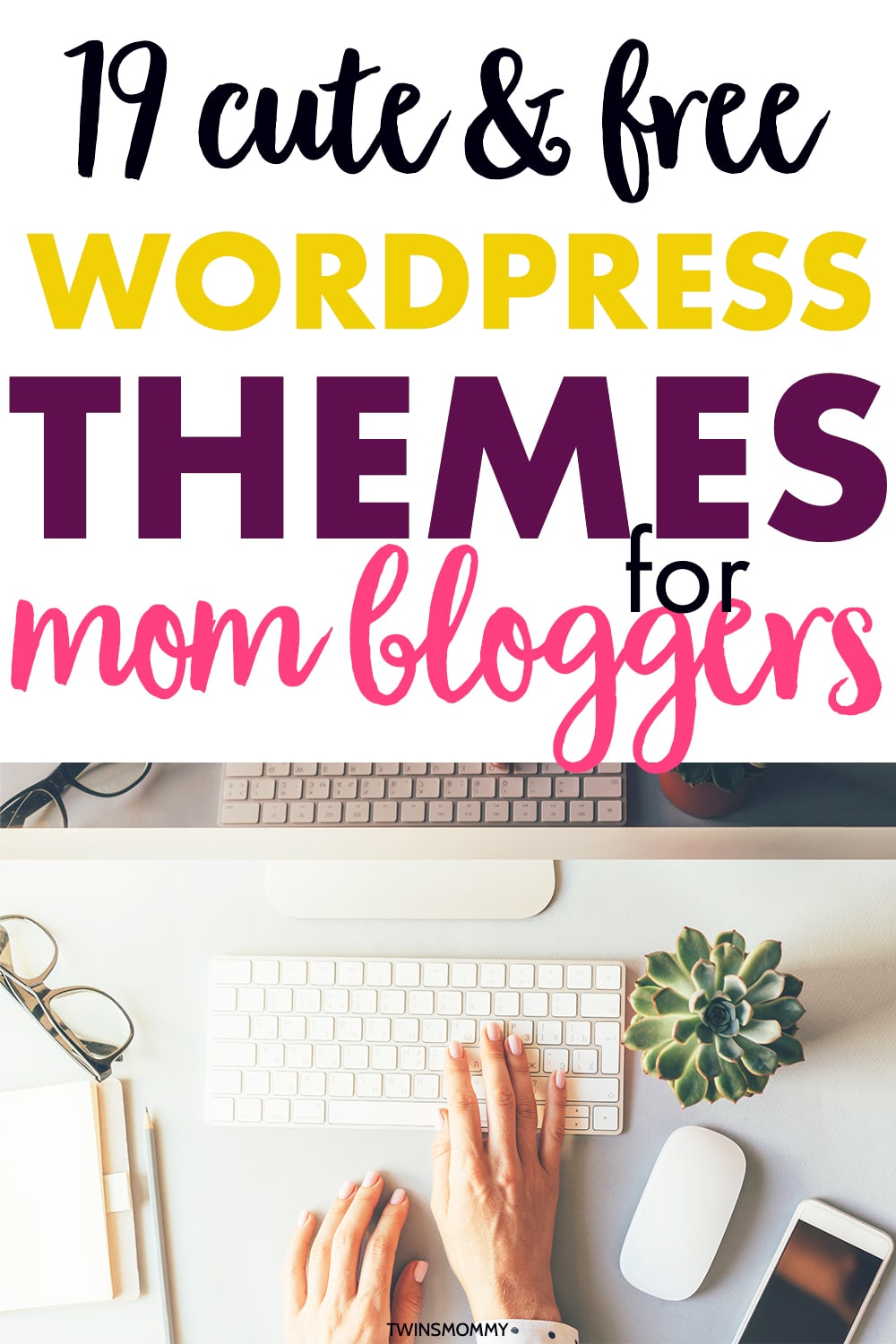 Still looking for more free, beautiful WordPress themes for your mommy blog? Here are a few more that you might like:
Don't forget, the great thing about free themes is that you can cheaply (like for free) change them and switch them out if you decide that you don't like the way it looks or if it doesn't have the features you were looking for.
Chic Free WordPress Themes
Once you pick your free WordPress theme, make sure to check out my post on what to do AFTER you start a blog and my posts on where to get free stock photos for your mom blog!
So try some of these themes out, you are sure to find one that will fit your blog perfectly!
Over to you – which free WordPress theme is your favorite? Share in the comments!
Please remember to pin me!