Is working from home as a mom while raising your children a pipedream?
You probably can't imagine having the time to work let alone look for jobs that you can do from home.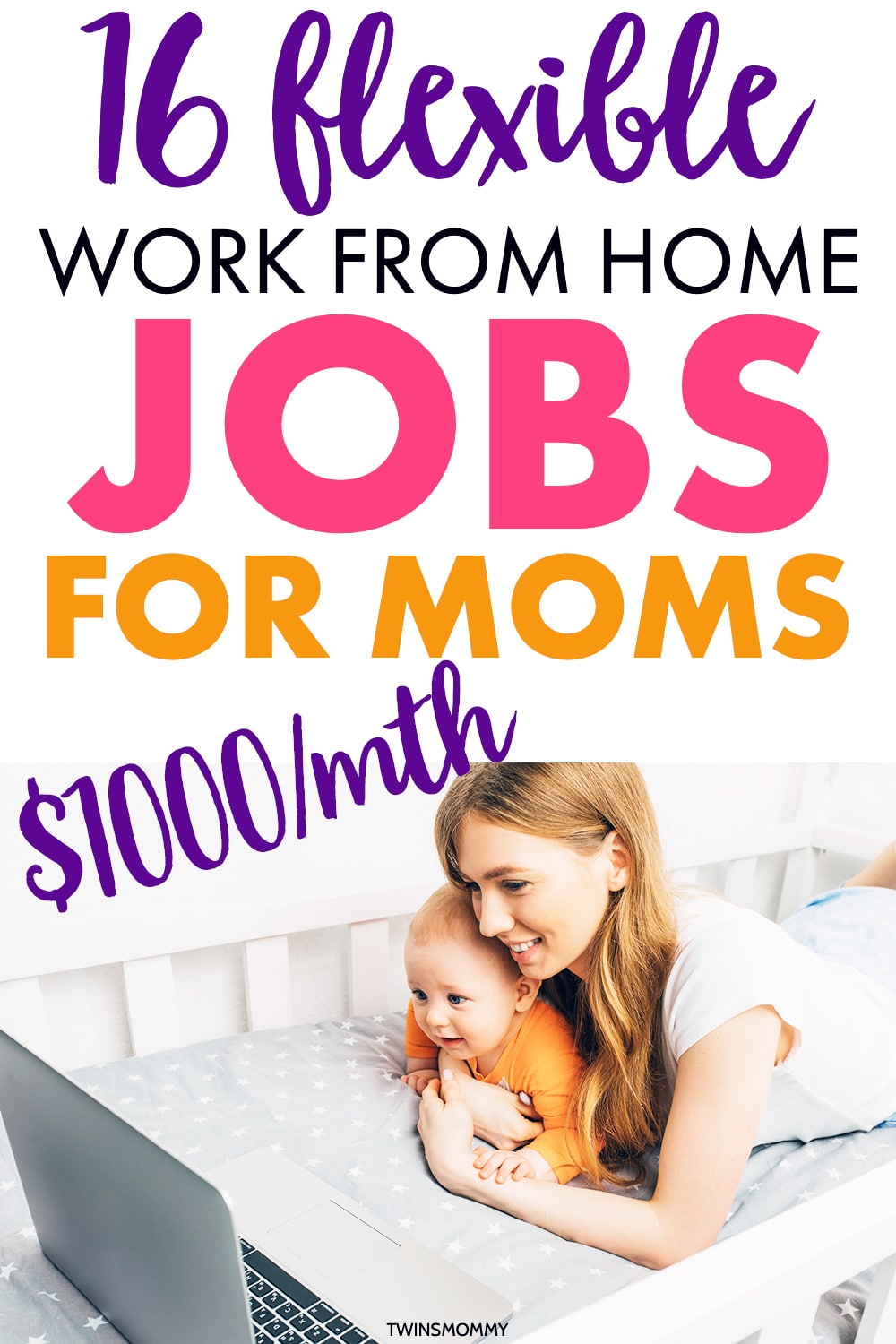 I'm here to tell you that it's possible – I did it with twins!
All you need to do is look for jobs that are flexible – ones that will allow you to make your own schedule and get work done whenever you get a chance.
And you know what?
Those jobs pay really well!
Still sound like a pipedream?
Check out these flexible work from home jobs for moms that can earn you $1000 a month or more!
16 Work From Home Jobs for Moms
1. Blogging
While earning money can vary from blogger to blogger, you can stand to earn money from a blog if you choose a marketable niche and have solid content.
But it takes a bit more than that – in order to make an income off a blog, you need to find ways to monetize it.
You can do this in a number of ways:
Keep in mind that blogging success doesn't happen overnight.
As long as you pick a profitable and popular niche, and put your effort into creating content, you can easily grow traffic that will convert into money for you!
Pro Tip to Hit $1K: Focus on building your traffic by marketing well-written and informative content in a profitable niche.
Grab the FREE Guide to Make Your First $1k on Your Blog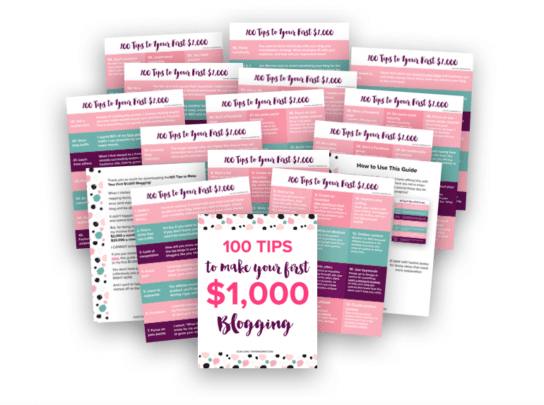 2. Freelance Writing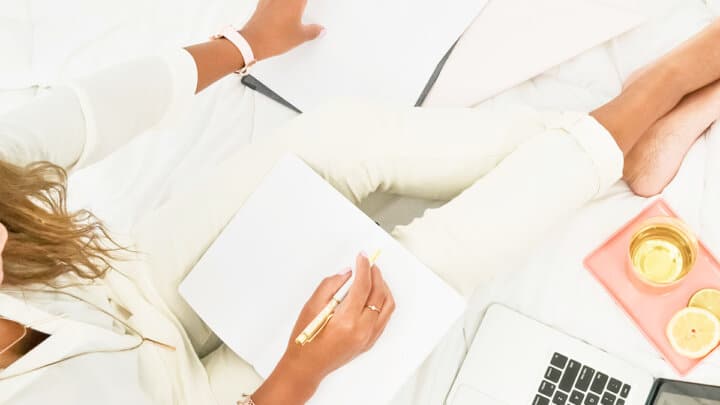 The great thing about freelance writing is that you can create your own schedule – as long as your content is delivered on time, you get paid!
Freelance writing encompasses a whole slew of written content including blog posts, news articles, social media posts, email campaigns and so much more!
The best way to earn your first $1000 is to pitch your services to blogs and businesses. Be sure to have a strong portfolio to showcase examples of your abilities.
Check out my post on 47 freelance writing jobs just for MOMS!
If you feel like you need to gain some experience as a writer, check out gig economy apps such as Fiverr to grab up some quick work or hit job boards geared toward freelance writers. But don't hang around these freelance platforms for too long! Gain confidence and experience and then move away to building your own blog!
Pro Tip to Hit $1K: Pitch to businesses and blogs that are more likely to pay you a higher rate and become long-term clients.
3. Proofreading/Editing
If you have a good eye for spelling, grammar and word-flow, you could start proofreading and editing to earn some income.
As a proofreader and/or editor, you can find clients who need help polishing up written content such as blog articles, email campaigns, essays, cover letters, ebooks, user manuals, newsletters and press releases.
It's hard to pitch for this type of job so your best bet is to hit up job boards and apply for positions. There are some platforms such as Babbletype and ProofreadingPal that are geared specifically toward proofreaders and editors.
Pro Tip to Hit $1K: Invest in a proofreading course to brush up your skills and add some credibility to your resume. This will go well with your portfolio to show potential clients that you are worth hiring!
4. Sell Digital Products
Are you handy with Canva? Love to play in Photoshop? Then you can start making money from home selling digital products.
Don't confuse digital products with digital graphic design – digital products can include meal planners, goal sheets, budget trackers, coloring pages and more!
However, if you love graphic design, you can create printable art as well.
You can sell your products from an online store such as Etsy or directly from your blog. This is a great way to make a passive income since you only have to design the product and wait for it to sell!
Pro Tip to Hit $1K: Tie your product into your audience's struggles to offer them an irresistible solution. If you don't have a blog, look into choosing a popular and marketable niche and create your products based on that.
5. Virtual Assistant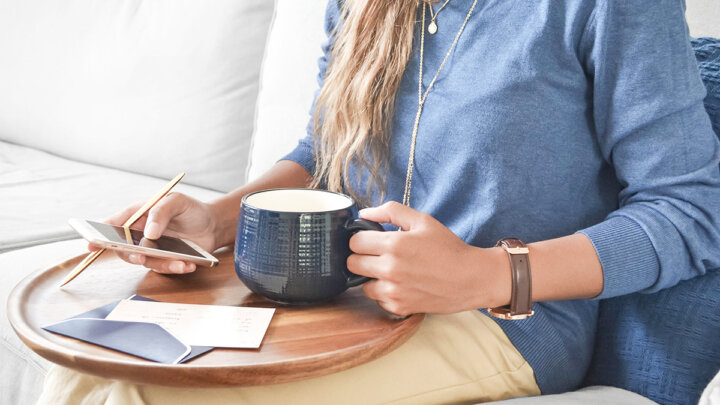 If you enjoy being organized and efficient, then you can become a virtual assistant with this work-from-home job for moms.
I mean, most moms are already organized and efficient! Why not get paid for it?
Businesses and solopreneurs are always looking for someone to help them with a variety of tasks including email management, copywriting, editing and blog management as well as video editing and graphic design.
With more and more people working from home, the demand for virtual assistants has dramatically risen.
Pro Tip to Hit $1K: Create a Linkedin account to let the world know your virtual assistant services are available. You can also build relationships with other virtual assistants to expand your reach and network.
6. Social Media Marketing
As a social media marketer, you can earn an income promoting and strengthening a company's brand by using social media platforms.
This may include creating content and posting it to social media platforms, engaging with comments and keeping track of analytics.
To get started on finding clients, use sites like Upwork and Fiverr to gain work and build up your experience.
Pro Tip to Hit $1K: Consider using programs such as Buffer and Tailwind to automate social media shares and create an efficient system – that way, you can work for more clients in less time!
7. Site Manager
Many businesses with blogs either don't have the time to manage them or don't know how. So, if you know your way around site platforms such as WordPress, you can make money as a site manager.
This may include publishing blog posts, planning and implementing content strategies, responding to comments and keeping the site up-to-date.
This flexible work from home job for moms is great because you can roll in a bunch of other services such as proofreading, social media marketing and website design.
Check out this guide on using WordPress.
Pro Tip to Hit $1K: Build good relationships with clients so that they become consistent, paying clients!
8. Web Designer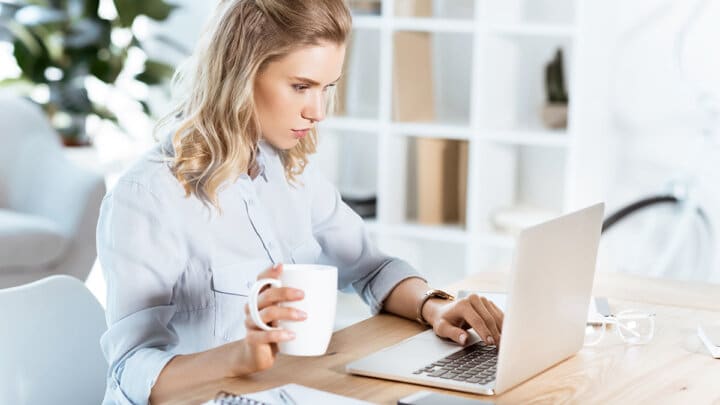 Do you have experience with Elementor? Do you know how to use HTML and CSS? You could be making money at home by designing websites!
Businesses are always looking for unique web layouts to help them stand out against the competition instead of resorting to cookie-cutter templates.
Plus, when you offer web design services, you can also include site management services and charge a higher rate!
Pro Tip to Hit $1K: Subcontract services such as graphic design to freelancers in order to offer clients a high-quality package – and save you some time!
9. Online Tutoring
If you are knowledgeable in a particular subject (or subjects) and have experience with a particular age group, you can offer your services as an online tutor.
You don't need an advanced degree in a subject to help others learn – just ensure that you are at least one educational level above your students.
To build your clientele you can create your own website or look through job boards for available jobs.
Pro Tip to Hit $1K: Don't forget the power of local marketing! Drop off flyers at schools and libraries in your area – and encourage friends and family members to promote your services.
10. Teach English Online
There are many sites and companies out there that are looking for native English speakers to help teach English to children in foreign countries such as China.
One of the most well-known platforms is VIPKid which allows you to work from home as a mom while choosing your own schedule.
If you have a love and excitement for teaching, this could be a great flexible job to make money at home.
Pro Tip to Hit $1K: Remember to consider the difference in time zones. You're more likely to get work if you are willing to work early in the morning or late at night.
11. Life Coaching
Do you feel like you have a good handle on your life? You can impart your knowledge, tips and experiences to others as a life coach.
You can make money at home offering one-on-one coaching sessions as well as group sessions, seminars, workshops and consulting services.
You can even extend your income by writing an eBook or creating an online course!
Pro Tip to Hit $1K: Taking an online life coaching course can help boost your credibility and give you the skills and knowledge to be an effective and successful life coach.
12. Health Coaching
Our society doesn't exactly make living a healthy lifestyle easy – which is why many people are turning to health coaches to help them get their health on track.
Health coaching can include creating nutritional plans as well as fitness plans and personal training.
Like any coaching service, marketing your services is key. You can do this by starting a wellness blog, create a Facebook group and do Facebook lives to generate interest and attract clients.
Pro Tip to Hit $1K: Partner with other health practitioners who will refer clients to you!
13. Bookkeeping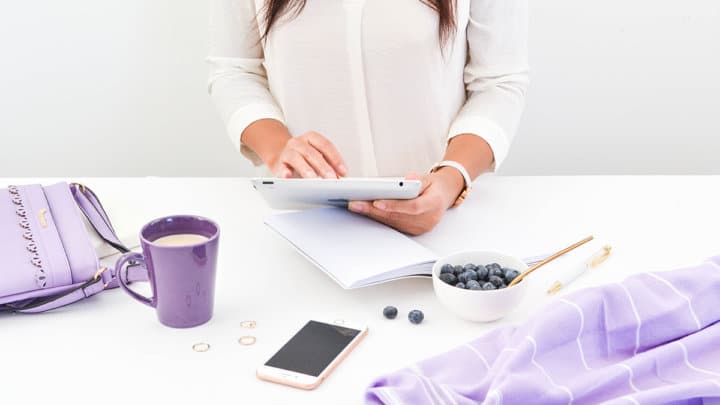 Did you know that you don't need a fancy degree to become a bookkeeper? You just need to have some experience with numbers and finances as well as organizing.
There's not a whole lot you can offer clients in terms of additional services and upsells, but you can also include services such as tax preparation and payroll.
All you need to get started is your computer and some software – which you can get basic programs for free.
Pro Tip to Hit $1K: Use word of mouth advertising! Companies big and small around the web and in your area need help with their finances.
14. Transcribing
For those with good ears and fast typing skills, you can start your own transcribing service to make some money from home.
Transcribing can include typing out audio such as podcasts and interviews or transcribing videos from YouTube.
You can search job boards for jobs or check out sites such as Transcribe Anywhere or TranscribeMe that specially hire transcribers.
Pro Tip to Hit $1K: As a beginner, you may have to start by taking jobs as a general transcriber. As you gain experience, you can specialize in a niche (medical, legal, etc.) and increase your rates.
15. Sell Your Photography
Amazing photography doesn't always require a fancy camera. Your iPhone is enough to take and sell pictures online.
Online marketplaces, stock photography websites and website builders are great places to sell your photographs.
Apart from stock photography sites, you can also sell your photography on sites like Etsy as digital prints or on your own blog!
Pro Tip to Hit $1K: Brush up on your image editing skills to create unique photos that stand out.
16. Travel Agent
Okay, I know, there's not a lot of traveling happening in the world right now – but hear me out!
Once the travel industry starts to gear up again, the demand for travel agents is going to rocket! This is definitely a flexible work-from-home job you should consider in the future.
Being an online travel agent does require licensing or certification (which typically only requires filling out a form and paying a small fee).
Pro Tip to Hit $1K: Choose an area of expertise to focus on such as cruises, tours or resort getaways.
How Flexible Are You?
No matter how busy your mom life is, there is time to be found if you want to focus on working from home and making a good income.
Naptimes, early mornings, late nights – anything is possible!
Especially when there are so many flexible work-from-home jobs for moms out there that allow you to create your own schedule.
Do you want more work from home jobs? Check out these guides for you!
Your turn – do you currently work from home as a mom?
What's your hustle? How did you get started?
Let me know in the comments!
Grab the FREE Guide to Make Your First $1k on Your Blog