When I started blogging, one thing I didn't focus on was setting goals.
Now don't get me wrong – I love setting goals for my business, but when my blog was new, I just focussed on building. I didn't set a blog traffic goal to reach my first 25k pageviews.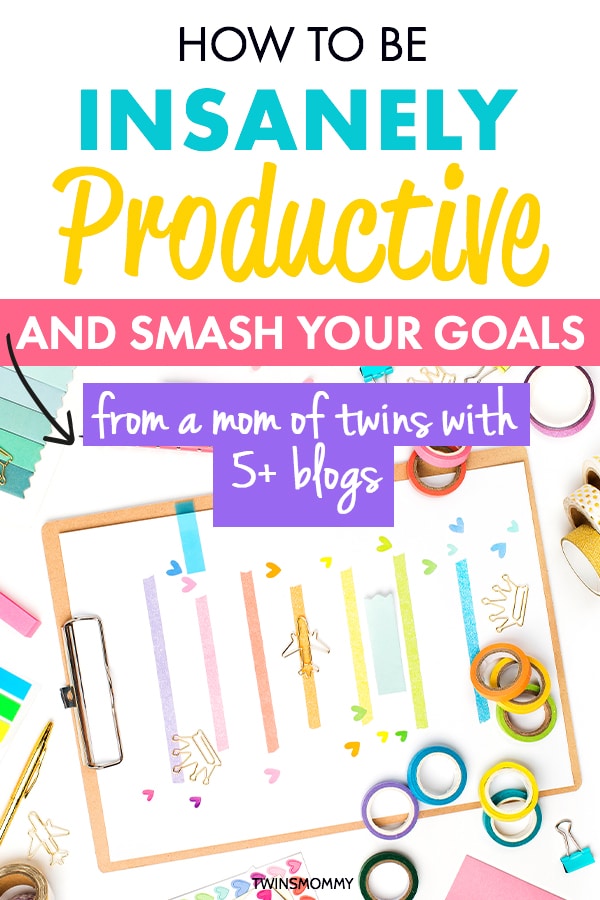 Instead, I just wanted to grow. Period!
Now that I've been doing this for a while, I'm finding it more and more important to set goals for your business. This can help you see if you are growing, if income is growing and which income streams are the strongest.
But, the thing to remember is that it's easy to set your goals; it's accomplishing them and setting out the tasks to accomplish them that kills productivity for many of us.
It does for me occasionally! If I set big goals (and don't break them down) then it feels like it's too much and I'll never accomplish my goals. The tasks suddenly get delayed and my to-do list gets longer and longer.
If this is you, then having productivity hacks should be in your arsenal! Learn how to be insanely productive so that you can accomplish your goals and grow your business!
8 Ways to Boost Your Productivity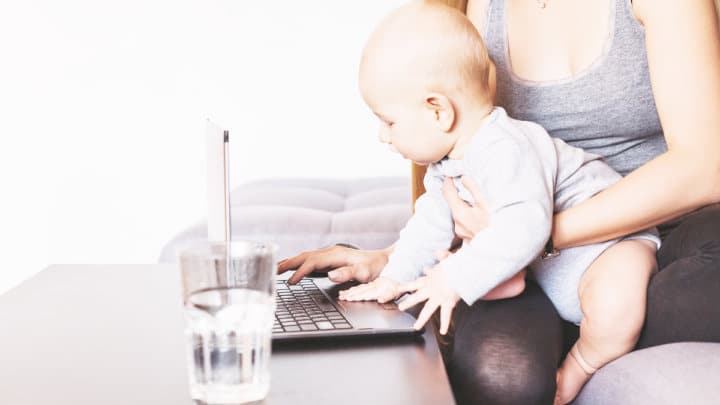 Every day I set up tasks to help me get my work done.
I might have a list like this for a typical day:
Answer emails
Answer support questions
Create new pins
Schedule Tailwind/ Share in Tribes
Answer questions in my Mom to Mompreneur Facebook group
Repurpose content
Write new content
Come up with content ideas for my writers
I also have a daily schedule that I use to manage my time more effectively since I work on my blog full-time.
To start smashing your goals, here are eight effective productivity tips that any mom blogger can use!
1. Be the Expert
What is your blog niche? Is it a core niche or a lifestyle niche?
I have several blogs with all different types of niches and the one thing I found to help me be more productive and organized is having a core niche where I'm the expert in that topic.
When you know your blog niche inside and out, it's easier to come up with blog topics and it's easier – and faster – when you help others.
For example, my freelance writing blog, Elna Cain, is my core niche blog. I only write about one main topic – freelance writing. I may pepper my blog with writing tips, marketing tips and positivity tips.
Overall, however, I talk about freelance writing and most of my blog headlines have the words freelance writer in it!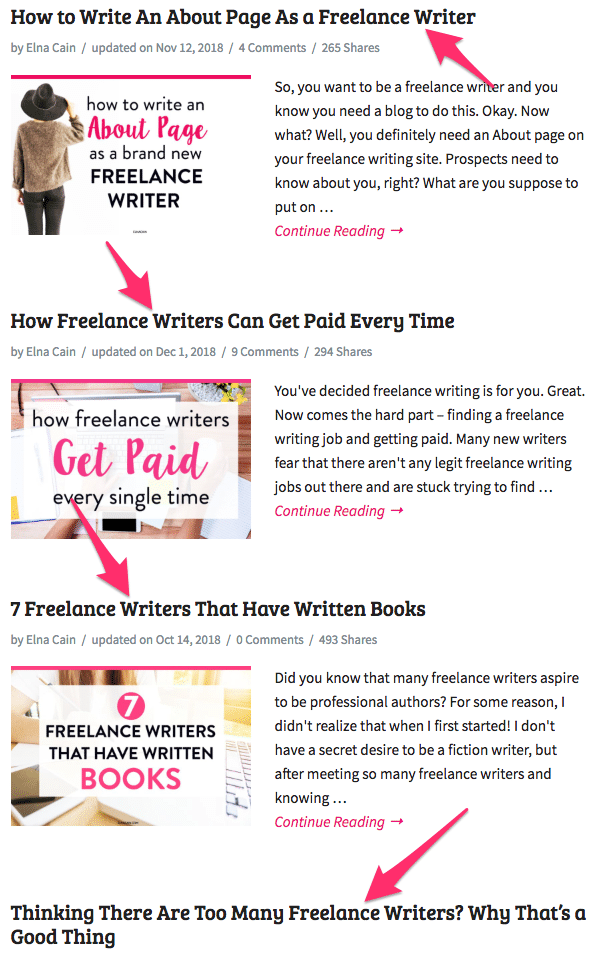 So, when you are the expert in your niche, it's easier and faster to come up with content for your audience.
2. Use a Productivity Planner
Something I'm trying out this time around is using a productivity planner instead of my bullet journal.
I recently bought this productivity planner for my service based business and it has goal setting pages and other productivity charts.
If you don't have a service based business, the high performance planner or the goal getter planner would help you set your goals and find ways to accomplish them.
I feel that once you write your goals down, they become real and you are more likely to follow through with your goals.
I do this for my weight loss goals and use my calendar to motivate me!
I will still use my bullet journal for tracking my social media followers, creating my editorial calendar and setting appointments – I can't give that up!
3. Break Down Your Goals
Most people – including me – set huge goals.
The thing to make sure you accomplish these big goals is to break them down into:
Quarterly goals
Monthly goals
Weekly/daily goals
I like to break them down to monthly goals. What do I need to do in that month to reach my monthly goal? For example, my main goal is to double my income. I have to double my monthly income and I'll do that by using conversion marketing on my email list.
This entails setting up optimized sales funnels, tripwires and deadlines. Right now I have tripwires in place but for me to accomplish my goal, I need to stretch that to include other conversion strategies.
So, look at your big goal and break that down into a monthly goal. From there you can break it down to a weekly goal.
4. Find Your Zone of Genius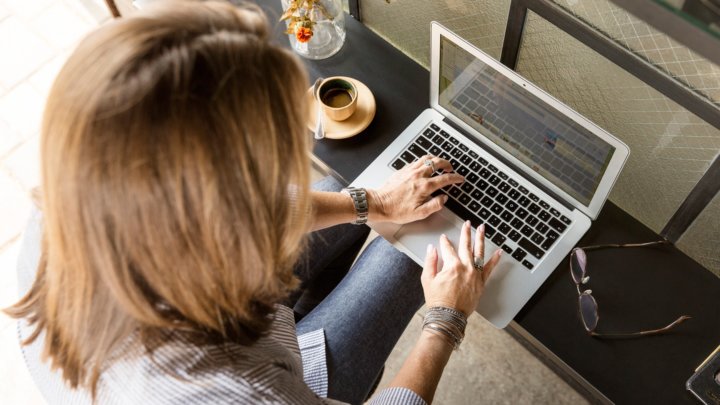 Are you operating in your zone of genius or are you stuck in your comfort zone? Your zone of genius is a magical recipe of finding that high performance time and doing the tasks you are the most efficient in (i.e. your talent).
This all fits into being an expert in your niche as well as knowing your capabilities. For me, I know that web design and tech stuff isn't in my zone of genius.
But, Pinterest marketing is or email marketing or content marketing. Digital marketing is my zone of genius and when I write content in that topic, it takes me half the time than if I was writing a post on parenting tips or health tips.
When you are working "in your talent" and high performance time, hours seem like minutes and the thrill and motivation is insane mamas! I love when I hit my zone of genius during the day!
Before I know it, it's lunch time or I have to pick up the twins from school! I feel accomplished and I know that what I did made or will make an impact for my blog and business!
Figure out your blogging talents and that high performance time in your day!
5. Find the Best Time for Productivity
Are you a morning person or night owl?
I'm more of a night owl, but finding that mid-morning is an optimal time for me.
The time from 9-12pm is when I can get all of my business tasks done. So I squeeze in a "full day" of work in only 3 hours. I'm able to do this from all the practice when I had side hustling when my twins were little.
I only worked when they napped or were in bed. I had four hours a day to build my freelance writing business. In six months I was making more than I made at my full-time teaching job!
So if you only have 3 hours in a day, you definitely can start a blog, grow your blog and make a living out of this! It is possible mamas! It will take time, but it's possible!
Just operate in your zone of genius and during the most productive time of the day (while being an expert in your niche topic)! Boom!
6. Use the Eisenhower Matrix to Build Your Productive Day
Another layer to your super productive day is to use the Eisenhower Matrix.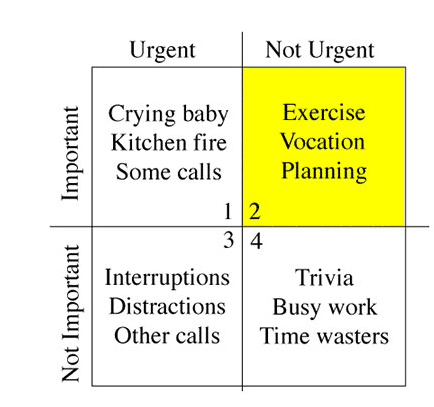 Build your day on only doing urgent and important tasks as well as urgent but not that important tasks. Scrolling on Facebook is not important and not urgent. But, getting ready for that Facebook Live is important to help you grow your brand and is urgent since you set a time to go Live!
When you create your to-do list around those types of tasks, then you know that each day will be the most productive you can make it.
7. Give Yourself a Deadline
Something I learned about what motivates me is having a deadline. If I don't set a deadline I will procrastinate. This also happens if the deadline is long. For example, I have freelance writing clients that give me a month to do one great post for them. It's great that I don't have the pressure and that's the reason they gave me a long deadline.
But, because that deadline is a month long, it will take me a month to do it! If the client gave me 10 days I would get the job done in 10 days! The same post, but much quicker!
So, during those times, I try to set internal deadlines and I do that for my blogs and my business. It does help me keep focussed and on track!
8. Tell Your Goals to Someone Else
Declaring your goals to a blogging friend or your spouse will make it more likely that you'll accomplish them. That person will hold you accountable (or you may think that).
I've declared my goals on this blog a few times and in Facebook Lives (and email) so this helps me know that I HAVE TO accomplish them – or do my best.
So, for your next email why not write an email on your business goals?
Or share that on your Facebook page! You can spark engagement by asking your followers what their goals are!
Productivity Tips to Help With Goal Setting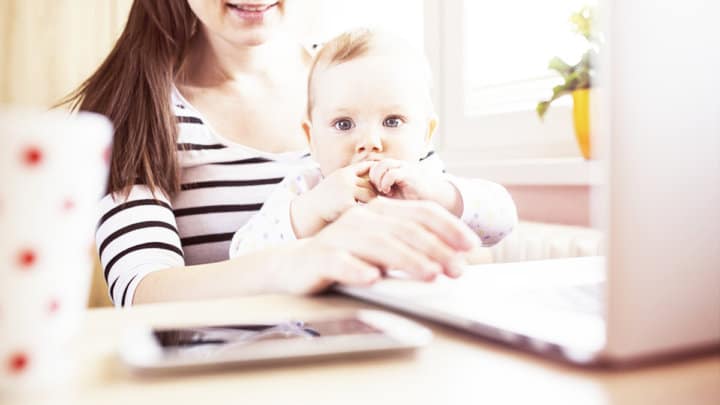 There you have it!
These eight productivity hacks or tips can help moms set goals and keep their goals. Make next year the year you'll have a successful blog!
Remember to pin me!
Now tell me what your goals are and your plan to smash your goals so you can have a successful blog year!