Hey mamas!
It's that time of the year again! I'm doing my 12 Days series again this year. Last year, I posted for 12 days straight of free resources like Tailwind Tribes, planners and more.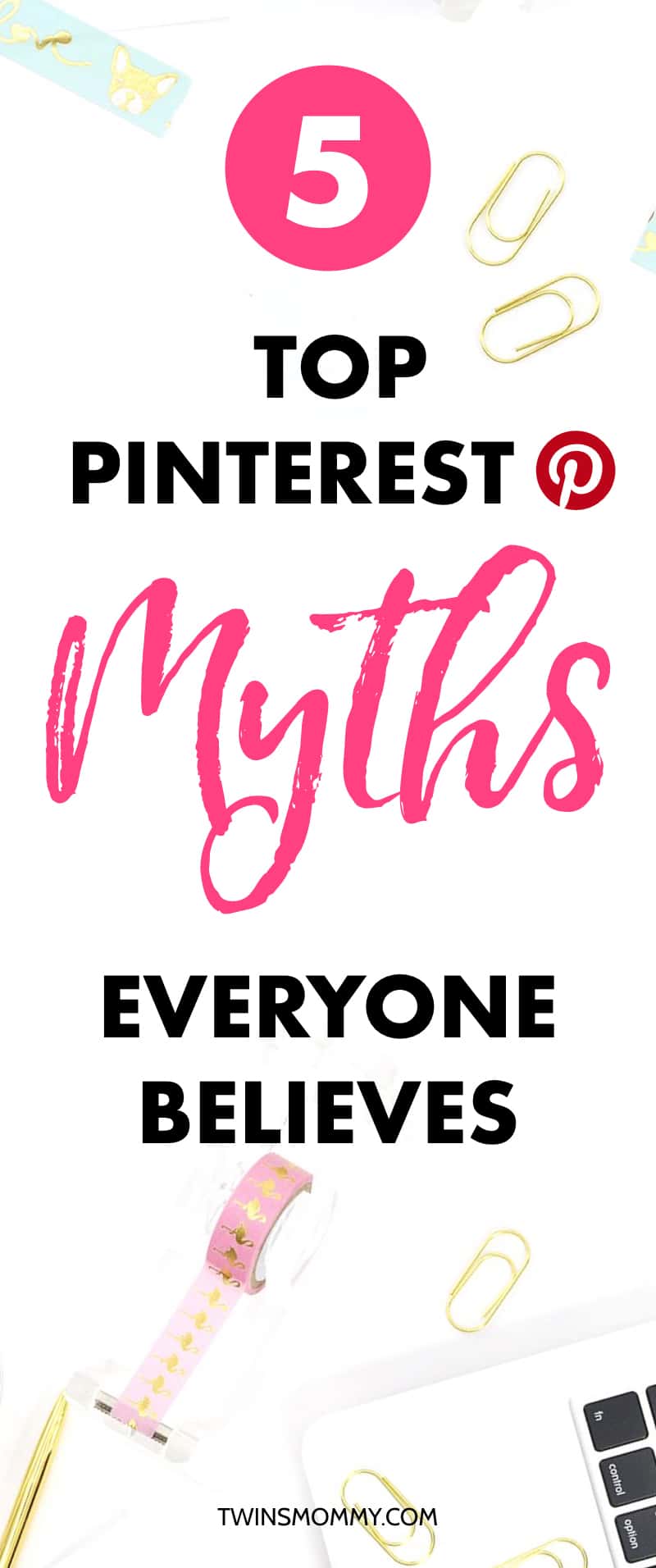 This year I want to do something a little bit different. I want to share some pin-tastic Pinterest tips! Pinterest is my BFF and I realize I don't talk about "her" much on Twins Mommy.
So, for the next 12 days, I'm going to be sharing some Pinterest tips to help you grow your blog traffic, list, and income.
Day 1: An Easy Way to Find Keywords for Pinterest Descriptions
Day 2: What You Need to Know About Pinterest Hashtags
Day 3: What Are Pinterest Sections And How Do You Add Them to Your Boards?
Day 4: 4 Ways to Get More Saves on Your Pins
Day 5: 5 Big Pinterest Mistakes Bloggers Might Be Doing
Day 6: 5 Ways Any Blogger Can Make Money on Pinterest Today
Day 7: 5 Poppin' Pinterest Podcasts for Bloggers
Day 8: 4 Pinterest Tools to Help You Grow Your Blog Traffic
Day 9: 3 Easy Ways to Grow Your Email List Using Pinterest
Day 10: How to Find the Best Times to Pin for Massive Blog Traffic
Day 11: 5 Top Pinterest Myths That Everyone Believes
Day 12: 5 Ways to Get Your Pinterest Profile Ready for 2019
For today I want to talk about Pinterest myths.
They exist and people believe them.
I touched on some of them in this series but I thought it's a good topic for a full post. When I started using Pinterest to grow my blog, I believed anything I heard about this new platform.
I only had used Pinterest for my personal fun and not for marketing my blog. So, to hear any new information was…well..legit and real to me!
Let's look at the top five myths that people today still believe.
1. Pinterest is a Social Media Platform
I totally believed this!
I grouped Pinterest with Twitter, Facebook, and Instagram and thought nothing different.
Until I learned about keywords on Pinterest. I realized that Pinterest isn't a social media platform; it's a dang search engine!
More and more people are using Pinterest to search for the best toys for their 3-year old daughter, of a quick dinner recipe or that new course about growing your email list.
As a pinner, you shouldn't ignore this. Treat Pinterest as a search engine. Do you comment on Google?
The one thing I still do is use the messages on Pinterest for inquiring about group boards. But other than that, I use Pinterst as it's intended to be used – as a search engine.
2. Pinterest is Only for Women
False!
More and more men are using Pinterest successfully. Yes, it's true that back in the day Pinterest was seen as the place for women to find crafts, recipes and projects on Pinterest and nothing more.
According to stats, around 40% of Pinterest users are….Men!

That's big!
3. Pinterest Won't Work for My Niche
I'm a freelancer – Pinterest won't work for me.
I take photos of horses – Pinterest won't work for me.
Not true!
Practically any niche can work on Pinterest. Sure, the most popular searches on Pinterest are about food, fashion, and health, but that doesn't mean your blog about blogging can't thrive.
Or your blog about baby blankets won't take off!
Pinterest will work for you if you put in the time to learn this platform. I hope this 12 day series is helping you!
4. You Need Costly Tools to Create Pin Graphics
This isn't true.
While I do make a lot of my pins using Photoshop, I also use free editing tools like Canva or Picmonkey.
What about the images? You might think you need stock photos that cost a lot of money to start getting noticed on Pinterest. Well, that's totally false!
You can grow your blog using free stock photos!
If you need help with your pins, here's my video tutorial on creating a viral pin:
5. You Need to Pin 300+ a Day to See Traffic
Totally false!
You can see results with pinning only 20 times a day.
The big thing to remember is to be consistent. If you pin 20 times a day, do it every day.
You can do this manually or with a scheduler. I love Tailwind for scheduling my pins for group boards and what's nice is that they have a looping feature so that my pins can loop to the same boards.
To start growing your traffic, you do need to start pinning more (but not 300 more!). I suggest to aim for 50 and the more group boards you belong to, you can increase your pinning schedule.
There Ya Go!
Day 11 of 12 Days of Pinterest Tips to Grow Your Traffic, List, and Income! What's the biggest Pinterest myth you believed? Tell me in the comments!
Please pin me!