They say that everybody's working for the weekend – but what if you want to work on the weekend?
Maybe you want to supplement your current income or your partner is available on the weekends to care for your children.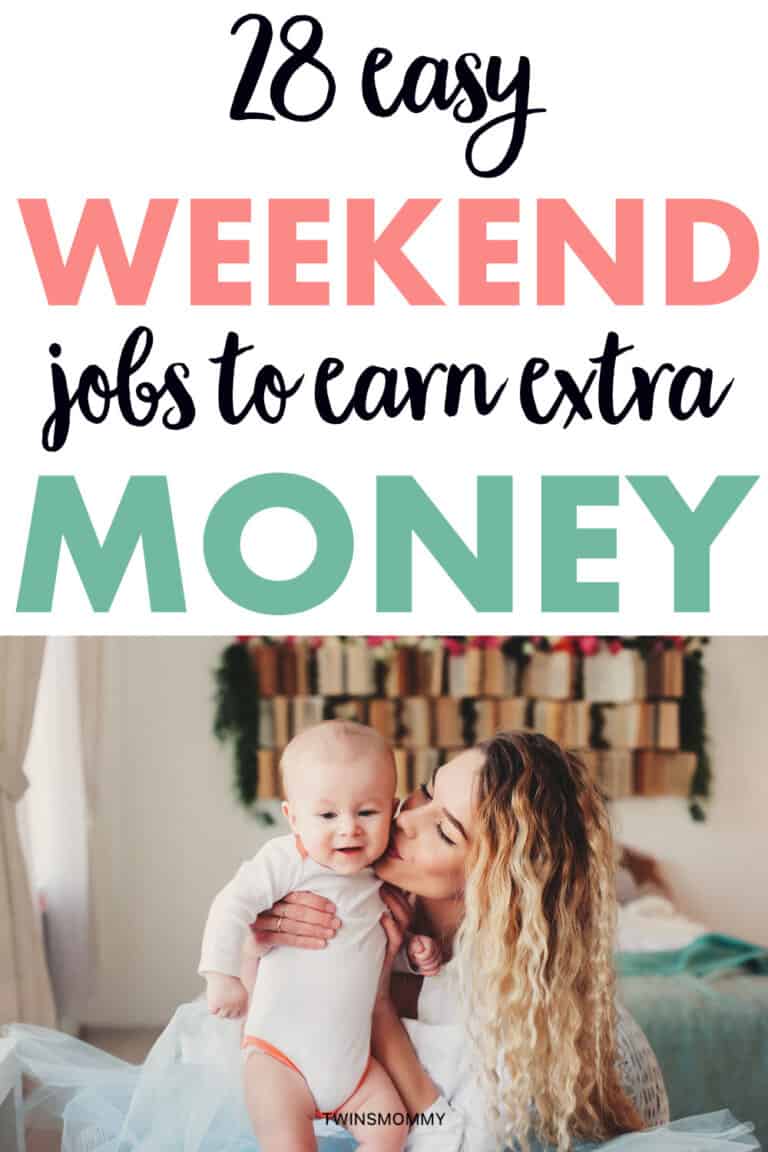 Or maybe you're a student who can't squeeze a job in between classes and studying.
No matter the reason, working on the weekend is a great way to earn extra money each month!
Plus, weekend jobs tend to be super flexible but some will require that you work a set schedule.
Either way, if you want to work on the weekend, there is a job out there for you.
This list includes scheduled jobs, flexible jobs, online jobs, and more!
All of these opportunities are available at a variety of education, experience, and skill levels.
Are you ready to get started?
Let's look at what a high-paying weekend job looks like, some weekend job ideas, and how you can find these opportunities to earn more money each month!
What Are the Highest-Paying Part-Time Jobs?
Figuring out the highest-paying part-time jobs can be difficult since every job is different.
But, if you're looking for weekend jobs that pay really, really well, you'll need to look at professional services such as nursing (which is definitely included in this list!).
However, that doesn't mean you can't earn extra money each month doing a weekend job that you love!
How much you make is going to depend on how much you work, whether you are putting in hours as a delivery driver or hustling as a freelance writer.
And if you don't mind working on the weekends, it won't feel like work at all!
Out-and-About Weekend Jobs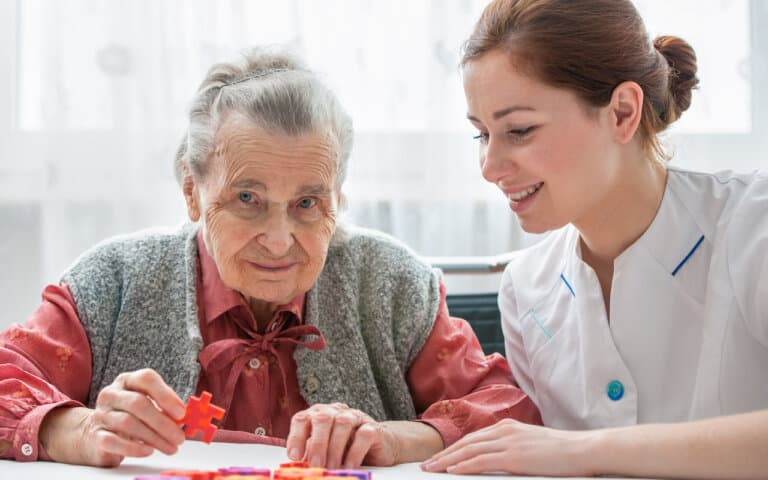 1. Rideshare Driver
If you're looking for a good weekend job where you can work whenever you want, consider being a rideshare driver.
Services such as Uber and Lyft are particularly busy on the weekends, so there is a potential to make some good money.
According to Glassdoor, these driving weekend jobs can earn you $15-$20 per hour.
2. Delivery Driver
If you're looking for a different kind of driving weekend job, look into becoming a delivery driver.
Look at apps such as UberEats and DoorDash for food delivery jobs.
You can also work on the weekends delivering Amazon packages.
Glassdoor states that delivery drivers like DoorDash earn $32 per hour.
3. Senior Caretaker
Seniors need help on the weekends too!
If you're looking for weekend shift jobs, consider helping out seniors in your community.
You can work for a home health care company, a hospital, or a senior living center.
You can earn between $14-$16 per hour, according to Glassdoor.
4. Fitness Instructor
Becoming a fitness instructor is a great weekend job for those with some fitness know-how!
You can get in your weekend workout and make money at the same time.
Many gyms are looking for at-home instructors to host fitness classes.
These places pay between $29-$31 per hour to host classes.
5. Wedding Photographer/Videographer
If you're into photography and videography, the weekends are the perfect time to drum up some business!
Apart from taking pictures and videos during weddings, you can also spend your time on the weekend setting up your website, building your portfolio, and attracting clients.
As a wedding photographer you can charge between $50-$100 per hour.
6. Tax Prepper
Did you know that tax prep organizations like H&R Block will hire and train seasonal workers to work the weekends?
During tax time, many customers can only meet with a tax prepper on the weekends, so companies will hire part-time tax preppers to get the job done!
You can earn between $12-$14 per hour.
7. Bartender
Bars are notoriously busy on the weekends, so working on the weekend as a bartender means available hours and lots of tips!
Many places will hire those with little to no experience.
Just expect to be trained on how to mix drinks and interact positively with customers.
As a bartender you can earn between $11-$13 per hour + tips.
8. Landscaper
If you love working outdoors, you can find some easy part-time jobs by working as a landscaper.
This may involve planting and maintaining gardens, raking leaves, mowing lawns, and shoveling snow in the wintertime.
If you have all the equipment, you can make between $13-$19 per hour.
9. House Cleaner
With more and more people working on the weekends, this may be the perfect time of the week to offer house cleaning services.
You can make your schedule and work flexible hours!
House cleaners vary in rates, but it's not unheard of to charge $100 an hour for cleaning bigger estates.
10. Thrift Store Flipper
Creative and crafty individuals should consider flipping thrift store finds as a weekend job.
Scour your local yard sales and thrift shops for clothes, furniture, and home decor that you can breathe new life into.
Sell your creations on Facebook Marketplace, Craigslist, or in an online store.
You can earn $200 in a day easily!
11. Tour Guide
If you know a lot about your local area, you can start a part-time weekend job giving tours around your city!
Check out sites like ToursByLocals.com to connect with tourists looking for tour guides, or visit your local tourist information center to see if they are hiring tour guides.
According to Glassdoor, you can make anywhere between $50-$55 per hour being a tour guide!
12. Childcare
Again, more and more people are working on the weekends – especially parents. With daycares only operating throughout the week, you can start a childcare service in your home during the weekend.
Or, if you are only looking for part-time weekend jobs, you can offer babysitting services for parents who simply want to get out on the weekend.
You can earn $18 an hour as a childcare provider.
13. Nurse
Many places will hire supplemental staff to cover shifts and provide extra support if you have a nursing degree but only want to do weekend nursing jobs.
In many cases, weekend nurses are paid a per diem premium, and some make up to $100 per hour.
14. Warehouse Worker
Weekend warehouse jobs include moving goods in and out but do require the ability to lift at least 50 pounds regularly throughout the day.
However, these are good weekend jobs if you are looking for stability, and many warehouses will train you for entry-level positions.
You can earn up to $20 an hour doing this type of job.
15. Receptionist
Weekend receptionist jobs? Do receptionists work on the weekends?
They sure do! Many professionals, such as doctors and dentists, offer limited weekend hours and need staff to take care of the front desk.
Many receptionists earn $15 and hour.
Remote Weekend Jobs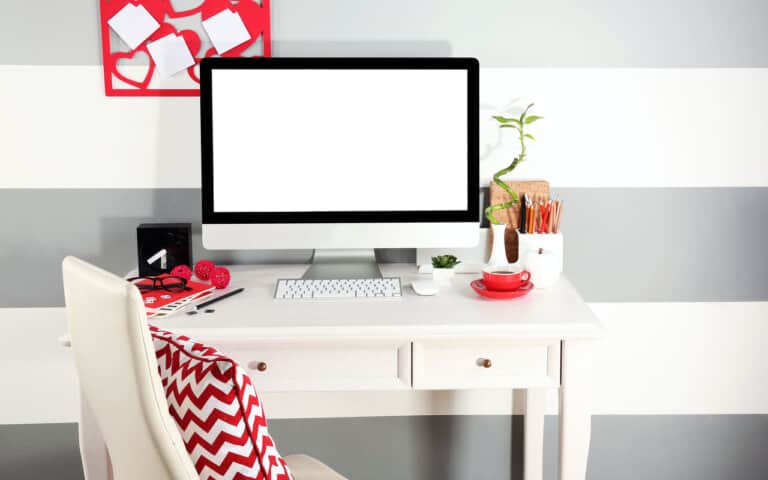 16. Freelance Writer
Looking for some weekend jobs with flexible hours? Do you know how to write? You should become a freelance writer!
Freelance writers produce written content for clients that range from blog posts to eBooks. You can easily do this work on the weekends and create your own schedule.
Since most writers don't charge by the hour – we charge per project – you can stand to earn thousands a day depending on the type of work you!
17. Blogger
When it comes to part-time weekend jobs, you can always start a blog to earn some extra income.
Although making money from a blog takes time, you can spend the weekends building up traffic and then monetize your content by placing ads, doing affiliate marketing, or selling a product or service.
Bloggers can earn a six figure income within a few short years so don't give up!
18. Amazon Seller
Selling online is one of those jobs with flexible hours, and you can make some extra money each month by looking for Amazon weekend jobs such as selling products.
This involves promoting your items, uploading your listings, packaging, and mailing orders through a program called Fulfilled By Amazon.
You can earn up to $27 an hour being an Amazon seller over the weekend!
19. Bookkeeper
Bookkeeping is a great remove weekend job opportunity that you don't need any experience or certification.
If you can land clients, you can take care of their financials by organizing their budgets and keeping track of invoices and expenses.
According to Glassdoor, you can earn $27 an hour doing bookkeeping work.
20. Virtual Assistant
Many online businesses love to hire part-time assistants to take care of tasks such as answering emails and managing social media sites.
Basically, any online task can be done by a virtual assistant!
You can earn anywhere between $12-$20 an hour depending on your clients and the work you do as a VA.
21. Web Designer
You can work on the weekends as a web designer, creating web pages for businesses and individuals.
You may need to correspond with your clients during the week, but you can spend the weekends designing layouts, creating graphics, and writing content for websites.
Most of your income will come from project work, which you can charge thousands per project.
22. Graphic Designer
If you're handy with graphics and editing software, you can spend your time working on the weekend creating and selling logos, brochures, web graphics, social media graphics, presentations, and more!
You can design and sell what you produce or hook up with some clients to create custom designs for their businesses.
Similar to website design, graphic design can earn thousands per project.
23. Sell Digital Products Online
When it comes to easy part-time jobs, selling digital products online is a great way to make money by working on the weekends.
You can check out my guide on creating and selling digital products (as well as some awesome digital product ideas!) to get started.
24. Sell Handmade Products Online
You can also make and sell handmade products online! You can spend your time on the weekend creating, listing, and shipping your products.
Here are some craft ideas you can make and sell from home.
25. Online Tutor
There is always a demand for online education, and you can spend your weekends tutoring others online.
You can offer your tutoring services in various subjects, but language tutoring is super popular because many students worldwide want to learn English.
26. Online Course Creator
You can make and sell online courses if you have valuable expertise or possess knowledge that people want to learn about.
Use sites like Udemy and Teachable to host your course and spend your weekends putting it together.
Then, you just have to post it and earn money as people sign up!
27. Online Coach
Some people may prefer a one-on-one setting to an online course, so you can also offer online coaching services to help people learn new skills or make changes in their lives.
You can use programs such as Zoom and Skype to set up your coaching sessions and Canva to design your coaching materials.
28. Data Entry
One of the most in-demand remote weekend jobs is data entry. You can complete the work on your own schedule while earning some extra money.
You can get started on sites such as Clickworker. Data entry can include entering figures into a spreadsheet or completing transcribing tasks.
Where to Find Weekend Jobs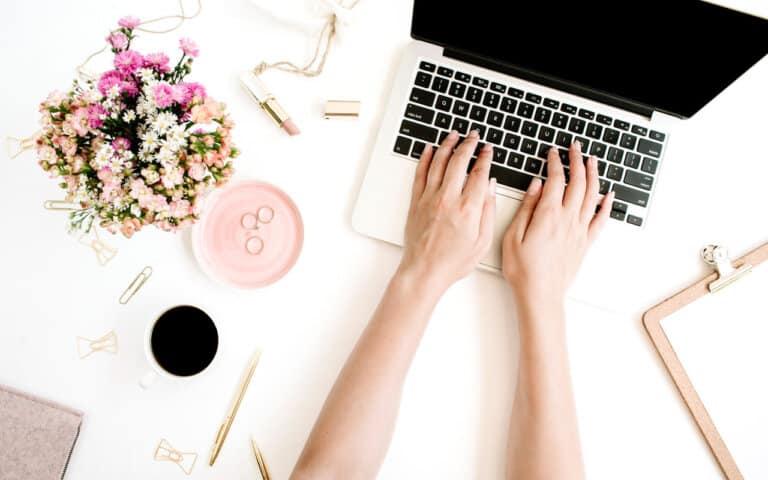 Whether you are looking for a job or want to make money online, here are some ways you can find weekend jobs:
Craigslist/Kijiji
If you're looking for local weekend jobs or a place to offer your services, check out Craigslist or Kijiji!
Many employers still post jobs on these sites and many people still use them to find services.
Online Job Boards
Online job boards are great places to look for part-time work and remove weekend work.
Sites such as Indeed provide a vast list of job openings and allow you to set your search criteria using keywords and filter the results based on salary and hours.
Other job sites include:
Ziprecruiter
Monster
LinkedIn
SimplyHired
Facebook
Facebook can be an invaluable place to find good weekend jobs, promote your services, and sell your products!
You can use Marketplace to put up an advertisement or join local groups to look for work. You can even ask friends and family for insights into weekend jobs with flexible hours.
Good Weekend Jobs – There's Something For Everyone!
Out of all of these part-time weekend jobs, I know there's something for you!
Just remember to follow your passion and you'll be earning extra money in no time!
To help you out, check out these other posts to help you make money with a side hustle:
Now I want to know: What would you spend your entire weekend doing if it could earn you money?
Let me know in the comments!
Please pin me!