Can I let you in on a little secret?
I started my blogging journey with no formal education or experience in this new world!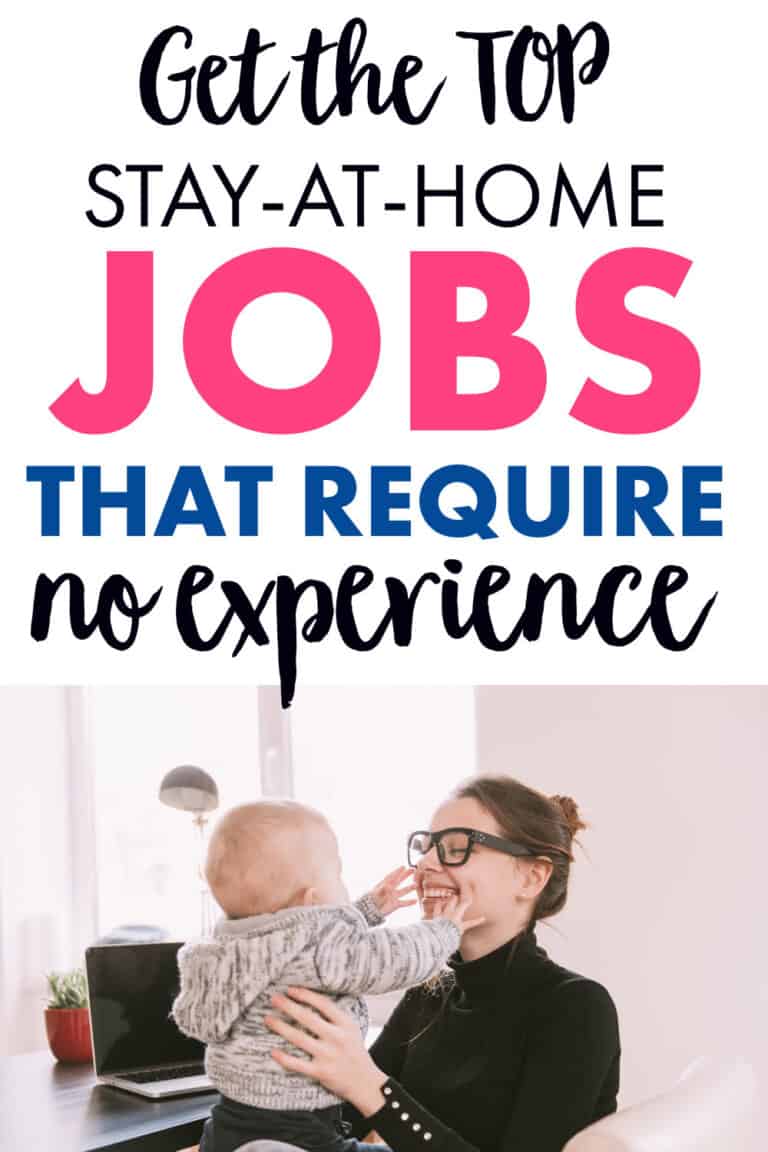 I was able to act like a sponge and absorb all the information I was reading and, although I made mistakes, I quickly learned how to make a living from blogging.
I took something I was good at and turned it into a stay at home job.
You can do this too!
All it takes it some passion and knowledge and you can turn your skills into a stay at home job and earn an income from the comfort of your home.
Don't believe me? That's okay!
I wouldn't have believed me a few years ago.
Who knew I could raise twins, work from home, and earn a living? But it's possible.
So if you're new to exploring stay at home jobs and don't know where to begin, I have 25 amazing ideas to get you started.
Some of them involve working online but I've included some you can do offline as well.
Let's go!
Stay at Home Jobs: Online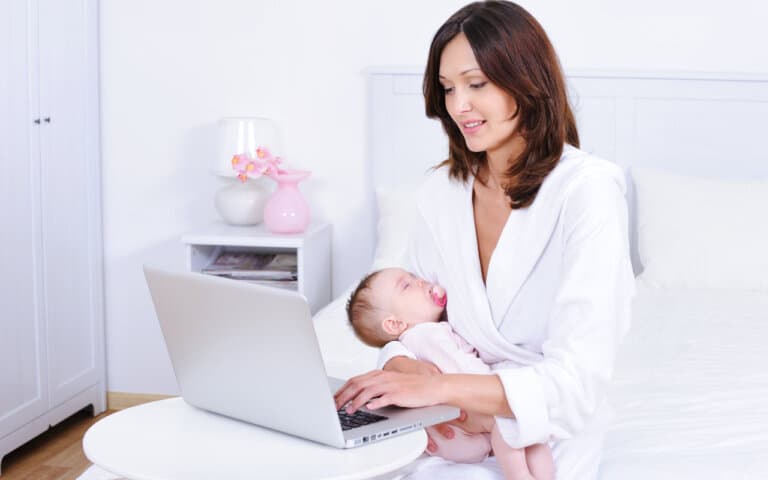 1. Tutor
You don't need an advanced degree to help others learn – you just need to be knowledgeable in a particular subject (or subjects).
Maybe you were a whiz in math or have a knack for science.
You take what you know and offer your services as a tutor!
No experience is required for this stay at home job but you need to make sure that you are at least one educational level above your students and that you can relate to the age group you are tutoring.
The best part is, this is a totally flexible stay at home job!
2. English Teacher
Foreign countries such as China are always looking for native English speakers to teach students English.
While some people enjoy traveling across the world to do this, you can teach English from the comfort of your own home!
Check out sites like VIPKid, Skooli, and DaDa. These companies allow you to choose your own schedule, making it a great stay at home job.
3. Coach
Coaching doesn't only apply to sports teams!
If you have found success doing something particular in your life, you can share your skills as an online coach.
For example, if you have a good handle on your life, you can share your knowledge and experience as a life coach.
Or, if you successfully follow a healthy lifestyle, you can offer your services as a health coach.
Here are some other coaching ideas to consider:
Career coach
Financial coach
Spiritual coach
Family coach
The possibilities are endless!
Offer one-on-one coaching sessions, groups sessions, workshops, and consulting services. You can even extend your knowledge into eBooks and online courses.
4. Transcriptionist
If you have good ears and fast typing skills, you can do this stay at home job as a transcriber where you type out audio such as podcasts and interviews or videos.
You can start your own transcribing services or search job boards such as Transcribe Anywhere or TranscribeMe for job postings.
5. Chat Agent
Stay at home jobs don't have to involve seeking the work yourself.
There are many call centers that will hire agents to work from home in customer service departments.
This may involve speaking directly to customers on the phone or managing text chats through a company's website.
The pandemic really showed businesses how convenient it is to have employees work from home, so why not take advantage of this opportunity?
6. Data Entry Clerk
Data entry jobs can involve working in medical, legal, educational, or customer service fields. These tend to be entry-level positions so you don't need experience or formal training!
All you need is good typing skills when it comes to inputting data.
7. Translator
If you are bilingual and speak another language, you could offer your services as a translator and become an interpreter for call centers, online teaching, and more.
The jobs will vary depending on the languages you speak but this is a great opportunity to have a stay at home job.
8. Test Grader
Many busy teachers and professors turn to test grading services to save them time. And you don't need any formal education or teaching experience to do this!
While some companies may require to take a qualifying test before you begin, you can easily have a relaxing stay at home job that involves reading and scoring assessments.
9. Proofreader/Editor
Are you a stickler for grammar? Have an eye for spelling mistakes?
Then you could stay at home and make money by being a proofreader or editor!
There are a ton of businesses out there that will pay to have another set of eyes look over their content before publishing it. Content can include eBooks, blog articles, user manuals, and essays.
Check out some job boards such as Babbletype and ProofreadingPal to find proofreading and editing jobs.
10. Blogger
I'll be honest, starting a blog is my number one way to stay at home for good! I was able to develop my blogs to the point where they became a stay at home job.
If you're not familiar with the world of blogging, you're probably wondering how you can make money just by writing stuff. There are many ways you can monetize a blog, but these are the methods I recommend starting with:
Offer a service (like many of the ones mentioned in this list!)
Have ads on your blog
The overall goal when it comes to making money from a blog is to build traffic – so don't expect blogging success to happen overnight.
But when it does, you'll be able to earn an income doing a stay at home job that you love!
11. Virtual Assistant
If you have an outgoing personality and love to organize, you can help business owners, solopreneurs, and bloggers with a variety of tasks such as video editing, graphic design, email management, SEO optimization, blog management, social media management – the list goes on!
These tasks may be too much for someone to handle alone so they pay virtual assistants to do the jobs for them. Sweet!
12. Social Media Marketer
If you're not ready to take on such a huge workload as a stay at home job, you can break down these virtual assistant tasks into separate services.
One is social media marketing. As a social media marketer, you can promote and strengthen a company's brand through social media platforms such as Facebook, Instagram, and Twitter.
This could include creating and posting content, engaging with comments, and keeping track of analytics.
Fiverr is a great place to start to offer your services but you can also browse job boards as well.
13. Community Moderator
Entrepreneurs and businesses that run Facebook groups, webinars, or chat rooms often do not have time to moderate activity such as membership requests and ensuring that posts follow the specified guidelines.
Community moderators are paid to approve/deny posts, share content, engage in conversation with members, and maintain the overall quality of the group.
When it comes to webinars, a moderator will help keep the host on track and share important questions and comments with them.
14. Freelance Writer
Blogging is not my only stay at home job – I'm also a freelance writer!
Freelance writing is amazing because you can create your own schedule. As long as your content is delivered on time, it's all good!
Freelance writing is not just limited to blog posts.
You can offer your writing services to produce new articles, social media posts, email campaigns, case studies, eBooks, and much more!
Having your own blog is a great way to start building up your writing skills and portfolio.
Then, you can pitch your services directly to businesses or look for jobs on job boards. Again, Fiverr is a good way to promote your services as well.
15. Graphic Designer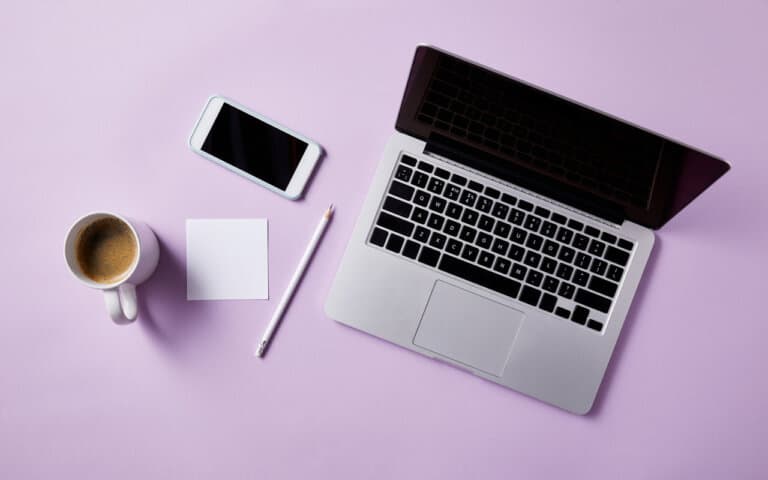 Do you love playing with Photoshop? Or maybe you're a whiz when it comes to using Canva!
One of the best things about being a graphic designer is that you don't need experience – you can teach yourself how to do it!
Then you sell your services designing advertisements, website graphics, social media graphics, album covers, logos, and so much more!
16. Web Designer
If you're handy with platforms such as WordPress and Elementor or know your way around HTML and CSS, you could start offering web design services.
Yes, there are thousands of free templates out there that businesses can use, but they are looking for unique web layouts that stand out from the rest.
So, if you love designing websites, this could be the stay at home job for you!
17. Site Manager
Apart from having a website designed for them, businesses often don't have the time to manage them. Again, if you're handy with WordPress, you can make money as a site manager.
This could involve publishing blog posts, coming up with content strategies, moderating and responding to comments, and keeping the site and its plug-ins updated.
18. YouTuber
Although everyone and their dog can post videos to YouTubers, you can definitely post original, creative, and personal content in order to make money from ads and sponsorships.
Some examples of popular YouTube videos are makeup tutorials, craft tutorials, gaming videos, comedy skits, and unboxing videos. You can earn revenue from ads or have brands sponsor you to review their products.
Stay at Home Jobs: Offline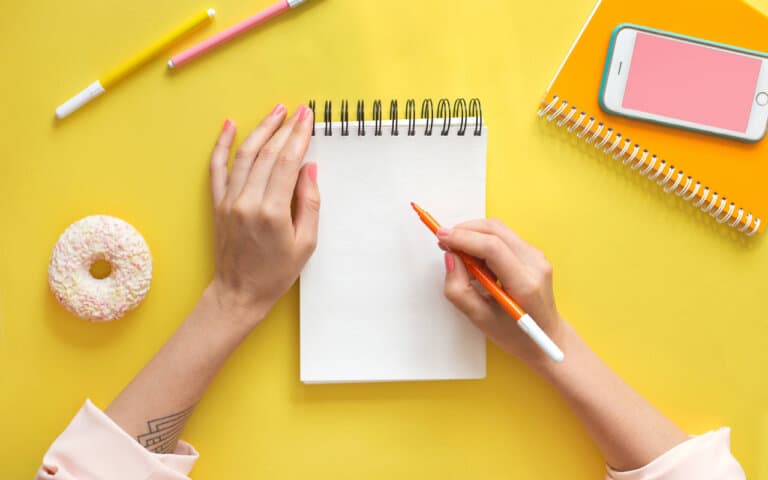 19. Sell Handmade Items
Did you know there are thousands of crafts that make money?
If you're looking for a stay at home job, you can make and sell crafts without going to craft fairs and tradeshows in your area!
You can use Facebook groups, buy/trade/sell groups, a blog, and even Etsy to open up a shop and sell your crafts from home.
20. Flip Thrift Store Finds
If you don't have time to make and sell crafts from home, you can always breathe life into thrift store finds!
An old couch can be reupholstered and a new table can be sanded and painted.
People love unique and handcrafted items, so you can flip treasures and sell them from your home!
21. Childcare
If you're looking for a stay at home job and love kids, you can offer childcare services in your home. Bonus if you have your own children since you can save on your own childcare costs!
Just make sure you follow your area's regulations regarding childcare in your home. There are rules such as how many children you can have in your care before you need to hire someone, etc.
22. Pet Sitting
Who knew that doggie daycares would be such a big thing?
Thankfully, dog owners have realized that leaving their pet home all day alone is not healthy.
If you love animals and have the space and resources, you can offer pet sitting services in your home. There's some work involved, such as making sure the animals are fed and exercised, but this could be a great stay at home job!
23. Personal Stylist
Working from home as a personal stylist involves selecting clothing, makeup, and accessories to suit your client's tastes and budget.
It may also involve helping them organize their wardrobe and piece together new outfits!
So if you're on top of the latest fashion trends and have an amazing sense of style, you could make money helping clients sort out their style virtually over video chats.
24. Event Planner
From birthdays to weddings and company meetings, there's a lot that goes into planning an event. If you have a flair for planning, organizing, and decorating, you can easily offer your services as an event planner.
You can help people book venues, order supplies, send out invitations, etc. There may be some legwork involved but the bulk of the planning and organizing can be done at home.
Bonus Stay at Home Job: Pocket Money
25. Earn Cashback Rewards
This is less of a stay at home job and more of a way to make some extra money – but every little bit helps, right?
There are many cashback apps and sites that will pay you to shop, watch videos, and take surveys. You're not going to earn an income but you can definitely make some pocket money while staying at home.
Check out sites like SwagBucks, Rakuten, and Ibotta.
Stay At Home, Make Money!
There you go! I know there's a stay at home job on this list that sparks your interest and speaks to your passions.
Now, all you have to do is go out there and make it happen!
Before you go, I want to know – is there a stay at home job on this list that you're excited to try?
Let me know in the comments!