Hey mama! This Twins Mommy blog is to help you make money online! Oh Yea!
But, I know for many of us, making money in a new way is challenging and may look difficult because of lack of funds.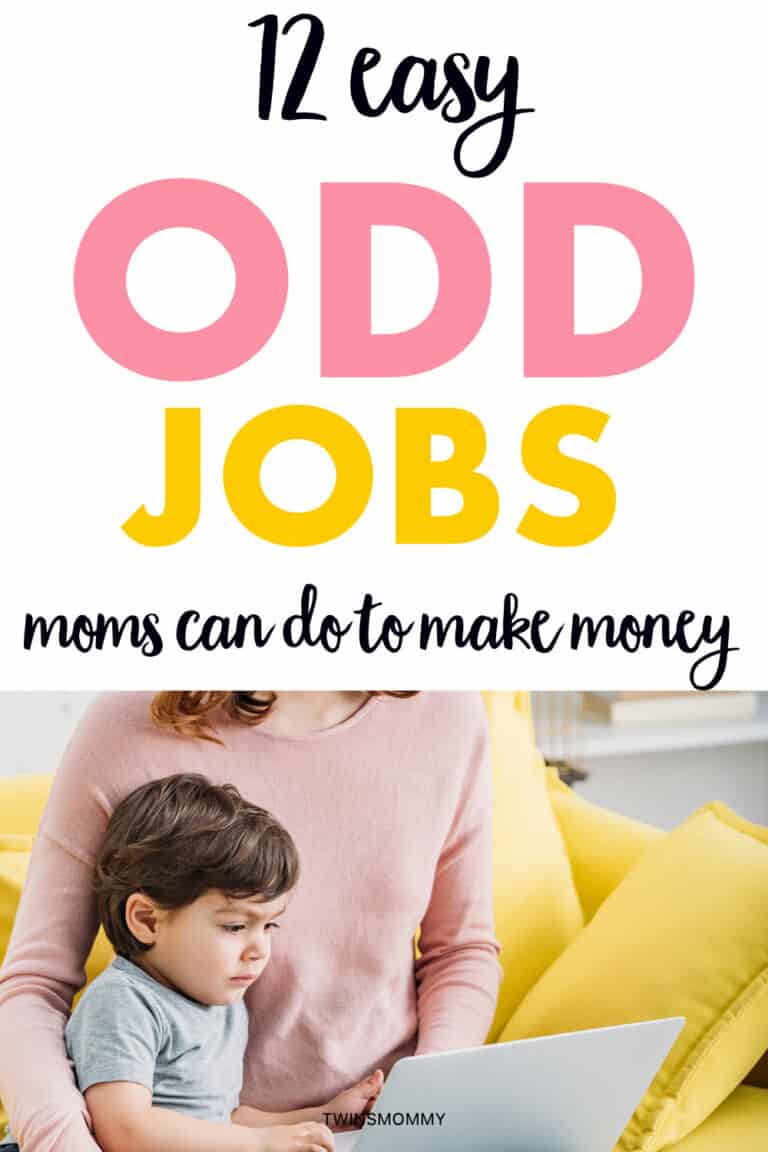 With the cost of living soaring in most parts of the world, it's not uncommon to find people struggling with their day-to-day expenses.
If you are one of these moms who needs to earn some extra cash but don't want to leave your child alone at home, there are plenty of odd jobs out there that you can do to make some easy money.
Whether you're looking for a side gig to do on the weekends to make money and connect with new people or you prefer to work odd jobs right from your phone, there's no shortage of amazing options that you can check out.
But if you're spending your free time working an odd job, you want to be sure that you are going to do something that pays well, not just a few cents here and there.
So here is our list of odd jobs that you can do for easy money.
Basic Requirements to Do Odd Jobs
I know for me, when my twins were little I had many short breaks where I could do a simple odd job and get paid during my break time!
To help you out, some odd jobs require more than just a little bit of knowhow, while others are very simple tasks anyone can do.
A few things you should keep in mind when looking for odd jobs is whether or not it's legal where you live, what kind of job opportunities there may be around your neighborhood (check online), and if it's something you can feasibly do while still taking care of your little one.
You might also want to speak with friends or family members who have done this before so they can point out any pitfalls for you ahead of time.
For many of these odd jobs you can use a phone while others may need internet connection and access to a computer and still others require you to be outside the home.
Working Events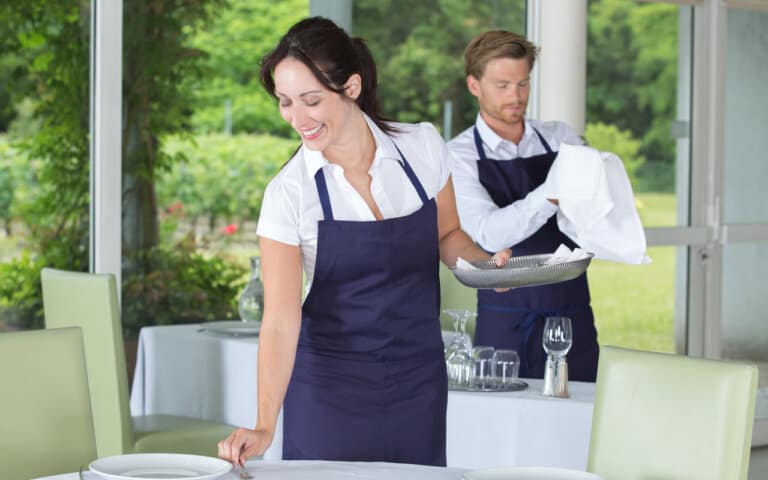 Now that everything is opening up again, there has been a lot of events going on.
Many of these one-off types of events don't have a full-time dedicated staff but rather hire staff just for that event.
Think about all the festivals, events, concerts, parades, sporting events, and conventions that are held in and around your area every season.
One way to find these odd jobs is to just look for local events in your area and reach out to the event managers to see if they are hiring staff.
You can also check out the Craigslist jobs under gig events.
These types of odd jobs are great if you are looking to make some extra money and also can provide some really cool and unique experiences. You could be a bartender for Summerfest, put up art installations for Burning Man, or handle ticket sales at the Sundance Film Festival.
The earnings for these types of jobs can vary drastically and will depend on the type of job, necessary skills, and where the job is located.
You can check out some of the "coolest jobs on Earth" at Job Monkey.
Craigslist
Speaking of finding gigs on Craigslist, there are still plenty of legit odd job opportunities available on this platform.
If you are looking for part-time or one-off type of odd jobs then you are going to want to check under the "gigs" in your local area.
You might find things like a limo driver, helping people move, participating in studies for new technologies, or a camera operator for a sporting event.
Use caution when applying or contacting anyone from Craigslist.
As anyone can post on this platform, you need to use your best judgement as to whether something is legit and safe.
Here are a few quick safety tips when it comes to interacting with people online about potential odd jobs:
Don't EVER give anyone your personal information. This can include your home address, social security number, seed phrases for your cryptocurrency (if you have any), bank or credit card information or any other type of information that could potentially be used against you or to steal your identity.
If you are meeting someone in person, go to a public place and bring another trusted person with you. Also let someone else know where you are going and for what.
Don't send anyone any money for a "gig" or anything else (unless of course you are actually buying something). Scammers are getting more and more creative with how they separate people from their hard-earned cash. If you do need to pay for something, use a PayPal account. This way if you get scammed, you have a better chance of getting your money back. Don't send cryptocurrency, gift cards, or cash. If they ask for these things that is a red flag of a scam.
Study Participant or Focus Group
Companies need to study people and products for many different reasons. The great thing about participating in studies, clinical trials, or focus groups is that they are relatively easy and often pay very well. Like $175 for talking to someone for 90 minutes about how you watch television.
Not too bad…
So where can you find these easy and good paying odd jobs?
Again, Craigslist is a good place to start.
If you are looking to join some focus groups, check out FocusGroups.org. They have paid out over $19million to their participants. This is similar to doing surveys. You need to register, then you have to qualify to be part of a study or group. Everything can be done from home which makes it a great option for stay-at-home moms.
If you are looking to participate in clinical trials, you can find opportunities at ClinicalTrials.gov. With clinical trials, sometimes you have to have a certain health condition (like diabetes) or you can be a healthy individual. Clinical trials don't just involve taking experimental drugs either. There can also be studies for non-medical interventions for things like positive psychological journaling and how it affects stress and happiness.
Body for Hire
Now before your mind wondering into the gutter, keep reading…
Being a body for hire is getting paid to be present at certain events. If you have a desire to get into acting, this could be a great opportunity. This odd job that pays well might require you to be a stand-in bridesmaid, be in a crowd for a protest, a public relations stunt, a mourning person at a funeral (it's a legit odd job, I swear!), or an extra in a movie or tv show.
There is even a company out of California that hires out crowds of people for events.
It works best as a home business because there is not much overhead involved in running one of these businesses, but it can also work if you have your own office at your disposal.
With these types of odd jobs, you can earn anywhere from $50 per hour to hundreds of dollars a da, depending on the gig.
TaskRabbit and Thumbtack
With these two platforms you can advertise yourself as a local professional and help people get their projects completed. You can help someone landscape their yard, paint their house, or cook meals for them. With both Thumbtack and TaskRabbit, they are based on local availability. So, if you live in a smaller town, it might be more difficult to find gigs.
You can set your own hours and rates for tasks and get to keep 100% of your tips.
Gigwalker
With Gigwalker you can easily earn money by snapping photos, visiting certain stores, and doing your normal shopping. As with other apps, you get paid when you complete gigs. According to their website, you can earn anywhere from $3 to $100 for each task that you complete.
Odd Jobs You Can do on Phone Apps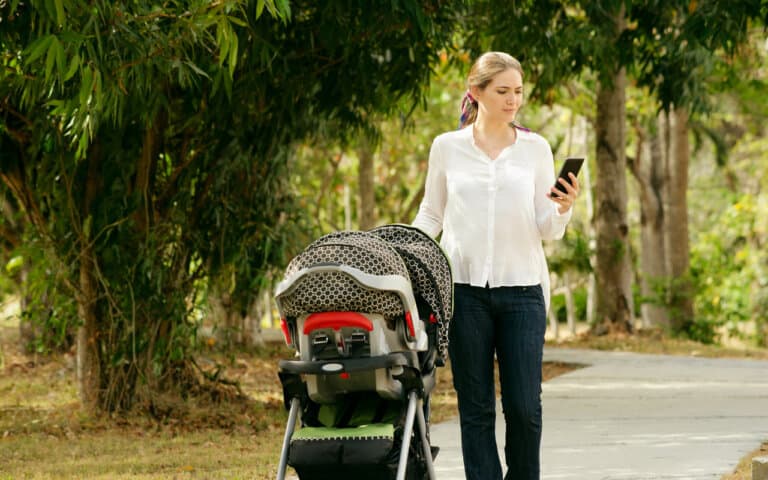 We already talked about being able to participate in focus groups from your phone. However, there are a few other odd jobs that you can do right from your phone.
There are lots of odd job opportunities that require you to use your phone, such as food delivery and personal shopping. But what about jobs that you can do directly with your phone without having to leave the house or while you're out and about?
These phone apps allow you to work on your own schedule – even while taking care of your family.
Fiverr
A good place to start is Fiverr. Fiverr is a platform that you can advertise different services that you offer, which many can be done directly from your phone. These can be tasks like managing social media, creating social media graphics, simple customer service, or creating video testimonials.
If you are looking for ways to make additional income using Fiverr, here are some services you can promote on their platform:
Transcription: All you have to do is type up what someone says in a video or audio file, which means you can easily make some extra cash doing transcription while watching TV with your kids!
Freelance writing and editing: There are many people looking for content that they will pay top dollar for if it's high quality. If you know how to write well then this could be an excellent opportunity for making good money without leaving the house. It doesn't require much time investment either, which is perfect for busy moms.
Virtual Assistance (VA) Services such as scheduling, email management, data entry etc.: These jobs are perfect for those with strong administrative skills as these types of gigs often require you to have excellent follow-through skills and the ability to work quickly without neglecting accuracy.
Fancy Hands
Fancy Hands offers virtual assistants to anyone that needs a bit of extra help. Many of the tasks you can do directly from your phone. From scheduling appointments for people to conducting online research, there's no shortage of available tasks. You can get paid between $3 to $7 per task. While that might not seem like a lot, but if you are doing multiple tasks per day, that is going to add up fast.
Amazon Mechanical Turk
Amazon Mechanical Turk, or Mturk uses its platform to access a remote workforce to complete tasks virtually. This could be conducting online research, taking surveys, moderating content, or validating data. These are essentially micro tasks that businesses outsource to virtual workers. While the pay averages around $6 an hour, you can increase your payments by completing several smaller tasks quickly.
Foap
With Foap, you can make extra cash with your high-quality smartphone camera. You can upload your photos and videos to Foap so that brands and agencies can use your work. While it's estimated you get paid around $5 per photo, you can also enter contests with the potential to earn hundreds of dollars.
Decluttr
Got a bunch of old tech laying around that you have been holding off chucking in the trash? Check out Decluttr, an easy-to-use app that will pay you for your old phones, gaming consoles, kindles, computers, and so on. You never have to worry about listings, auctions, or even paying for shipping costs.
OfferUp
It's been said that on average people have about $1,300 worth of stuff laying around in their house that they can sell for cash. With OfferUp, you can list your stuff on the app to sell locally. You can sell electronics, clothing, baby items, and even vehicles.
Some other ways to sell items locally are through Facebook marketplace, Craigslist, and VarageSale. But just remember to use caution when meeting anyone in person.
Cool Odd Jobs You Can Do Today!
Now that you have an idea of what kinds of odd jobs stay at home moms or working moms can do, get you can get started with these easy odd jobs.
You don't need to spend a ton of money on supplies and you can do this all in the comfort of your home.
Whether you're at home or working outside the house, there are plenty of odd jobs to keep your mind busy and give you some time for yourself.
Get started now and find out what works best for you!
Whether you are looking for one-off odd jobs that pay well or odd job apps, there are so many possibilities available.
Tell me in the comments which odd job you want to do!
Please pin me!