It might seem that online courses are a dime a dozen these days.
I don't know about you, but I've been blogging since 2014 and I've seen the course industry explode and not every course out there is valuable to say the least.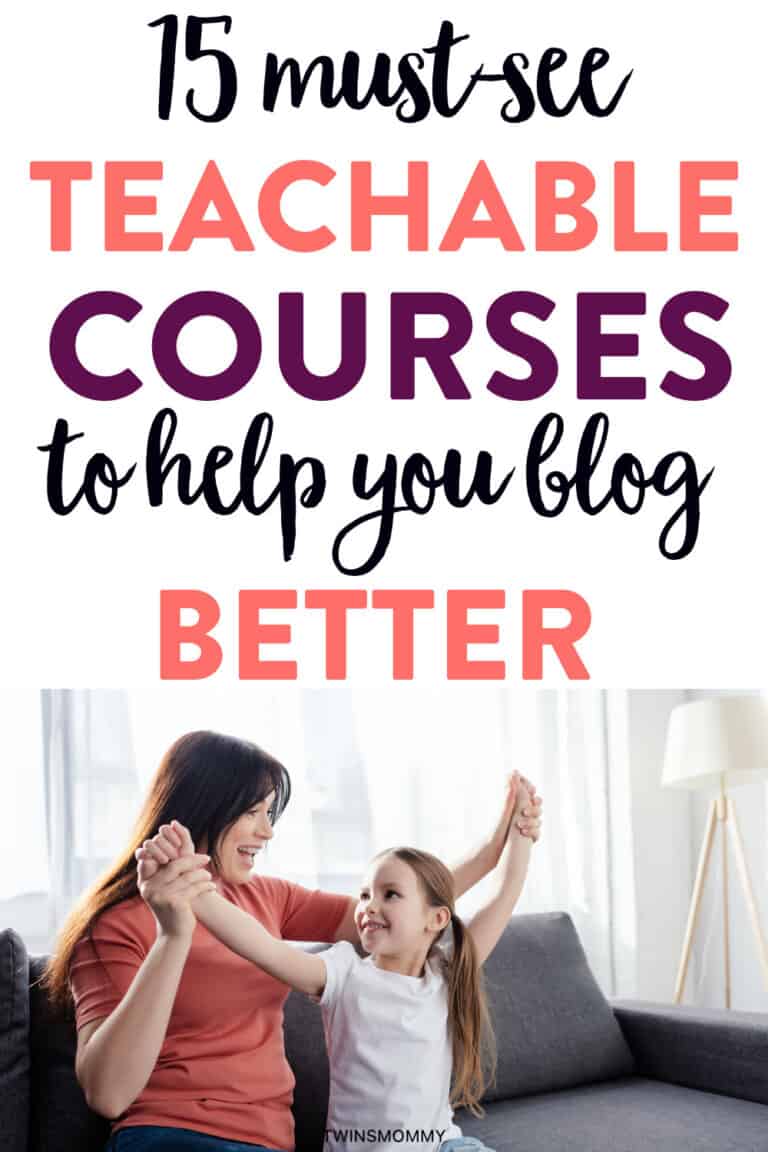 Yes, I'm being honest with you because with the Genius Blogger's Toolkit and other ultimate blogging bundles out there with 200+ courses you can snatch with a great deal, as a new mom blogger, you need to know what's going on.
There are a lot of blogging gurus out there that are peddling courses with little or no value just to make an extra buck.
However, there are also a ton of really great and amazing resources for bloggers to really up their game.
From learning about how to promote their blog posts on Facebook ads to how to increase your bounce rate and more.
But how do you weed through the junk to find the hidden gems on the world wide web?
Well, I am here to offer my opinion on some great Teachable courses that every blogger should consider taking.
In this post, I'll go over blogging courses that I think would benefit you as a blogger, specifically those hosted on the online learning platform, Teachable.
I'll cover a bit about the Teachable platform and why it is one of the most popular online learning platforms among online creators, how you can create your own Teachable course and sell it online, as well as some really great free Teachable courses as well.
What is Teachable?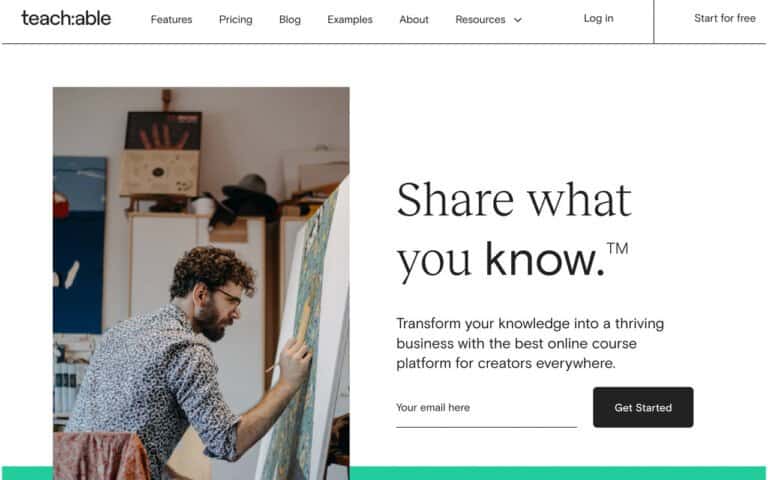 Teachable is a software platform for creating online courses is an online learning platform where creators are able to share their knowledge with the world and make a good income in the process.
It is by far one of the most popular online course platforms with over 18 million students, 100,000 creators, and over $1 billion in course sales.
While those are impressive numbers, let's take a quick peek as to why this has become such a popular platform.
Whether you want to teach about flying drones, spiritual awakening, or how to make more money blogging, you can find what you are looking for on Teachable.
Here are just a few reasons why creators love using Teachable to share their knowledge with the world.
Ease of Use – Easy to build out a course and "storefront" that is not only easy for you to manage as the creator, but also its customer user interface is also simple enough for the non-techie person to navigate.
Flexibility – Offer hands off, self-paced courses, cohort-based courses, or live one-on-one or group sessions to your customers. You can also connect with many other softwares and services to assist in running your brand.
Selling Made Easy – You no longer have to worry about piecing together a bunch of different softwares to accomplish what you want. Easily build out and start selling your course as soon (or even before) it's finished.
Stay Engaged – while some creators like to be more hands off, others greatly enjoy interacting with their students. Teachable allows creators to connect with their students through comments, quizzes, and certifications.
Not to mention it is super affordable for creators to get started.
Of course this is just a small sample of what Teachable offers, you can check out their full list of features here.
Before I was using Teachable, I had my husband create a way on my website to have students log in and get the course. But, I wanted to have an affiliate program as other students were wanting to recommend my course to their audience.
This meant we had to use a program and that's where Teachable comes in handy!
I love the fact that they take care of affiliate payouts and taxes.
It's the best option for me!
Paid Blogging Courses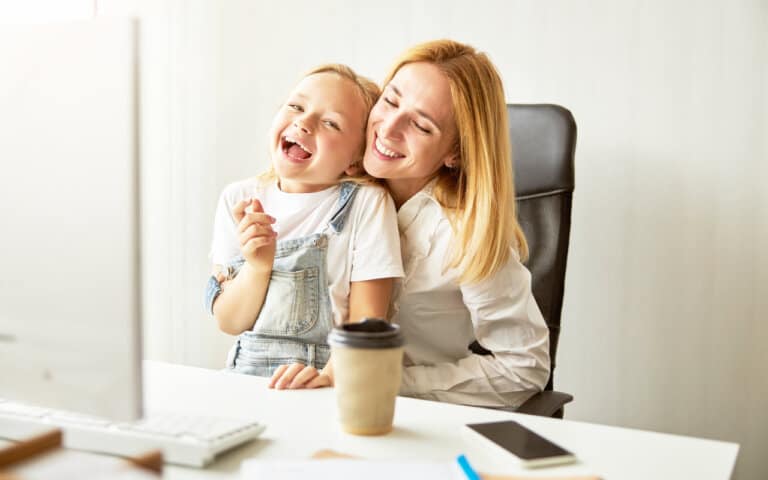 As a blogger and business owner you are constantly investing in yourself.
That means anything you pay for a course is a tax write off (wink wink).
Also, you're more likely to go through the entire thing and actually do the work if you've paid for it as opposed to it being a free course.
Of course, there are some really amazing free courses out there too for those who simply can't afford to start spending more on their business.
1. Ready Set Blog for Traffic
Of course, I had to begin this list with my traffic building course, Ready Set Blog for Traffic!
If you recently started a blog and want to make money blogging, then the first step is creating share-worthy and high-ranking content!
That's where Ready Set Blog for Traffic comes in!
There is an SEO module, a Pinterest module and a writing module – and it's all updated!
I also have some other amazing courses you can check out:
2. The Savvy Couple Blogger's Secrets
Whether you are new to blogging or you've already started making money from it, I can not suggest taking the course Blogger's Secrets from The Savvy Couple.
At $197, it's an affordable course that offers a wealth of information on how to turn your blogging hobby into a $1,000 per month business.
Due to the incredible amount of information in this course, it's suggested that you go through the course once and just listen and take notes. Then go through it a second time and implement everything.
Kelan and Brittany cover everything from monetization, to staying motivated, to the perfect content trifecta (and so much more!)
This is their flagship course and one that is constantly evolving and becoming better with time.
3. Her Paper Route
Chelsea Clark of Her Paper Route has been doling out blogging advice for the last couple of years and has built a huge, dedicated following. How does she do it? By being herself and eagerly sharing her knowledge with the world.
While her courses are a "bit more pricey," they are absolutely worth it!
4. Stupid Simple SEO
You can create all of the amazing blog content you want, but if no one sees it, then what's the point?
While there are about a million different things you need to do as a blogger, SEO is one of the top priorities.
Without good SEO, no matter if it's on your blog, TikTok, Pinterest, or Insta, you won't find your people.
Everyday we type questions and suggestions in the search bar. Those that know how to wrangle the SEO monster are the ones showing up at the top of the search, getting the clicks, subscribers, and sales.
Make sure that you are maximizing your SEO practices with Mike Pearson's Stupid Simple SEO (it's not as complicated as you think, I promise.).
Free Blogging Courses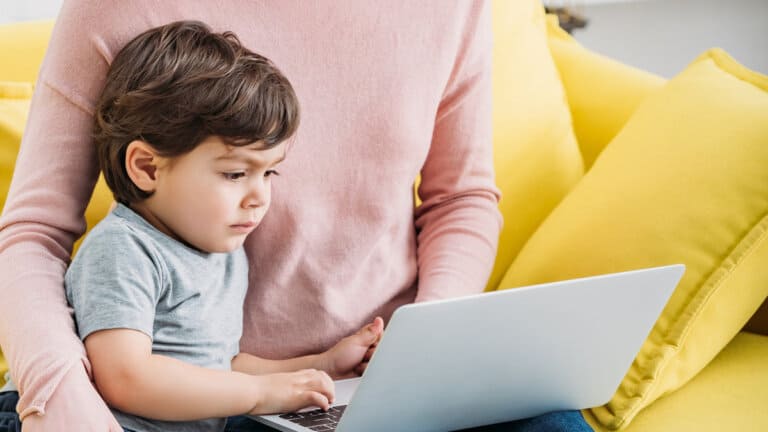 Don't discount free courses when it comes to learning all you can about blogging. Oftentimes, bloggers with paid courses will offer free courses as a way to get people into their sales funnel.
When you're able to give your audience free content that is just as good as your paid content, they will be more than happy to pull out their credit cards and pay for your knowledge.
Here are a few super free blogging courses that can help you blog better.
1. Start Grow Earn
If you want to start a blog right away, then make sure you pick up my free email course, Start Grow Earn.
Other free courses I have for you:
2. The Savvy Couple
The Savvy Couple also offers two free courses on starting your blog and starting your budget (just in case you need a bit of financial assistance as well. The Start Your Blog Bootcamp is a quick free course to help you get your thoughts and ideas organized and start taking action towards starting your blog.
While this likely covers everything a brand new blogger needs, there are still some golden nuggets for experienced bloggers as well.
Taking their free course before paying for an in-depth course gives you a chance to see their teaching style and the amount of value that they dish out.
3. Understanding WordPress
Now for those that aren't super tech savvy (I feel your pain), you might want to consider taking this free course on how to effectively navigate WordPress.
Grayson Bell shares their 14 years of experience working with WordPress and how you can use it to build the best blog possible.
4. The Cookie Effect
Kate Doster is a silly, fun-loving creative that is incredibly passionate about building a quality email list of subscribers that are eager to throw their money at you.
In this free course she covers how to write emails and grow your list easily!
How You Can Create and Sell Your Own Courses on Teachable
There are so many amazing benefits to creating your own course that I personally believe that everyone should have a course.
Not only are you able to share your knowledge with the world, you can make a good income doing it.
You get to interact with people who are passionate about the same things you are and create a life and a business that you love.
Over the years, I've created over 10 different online courses that I share with my followers that cover site traffic, SEO, and freelance writing to name a few.
It's very simple to create a course on Teachable to share it with your audience.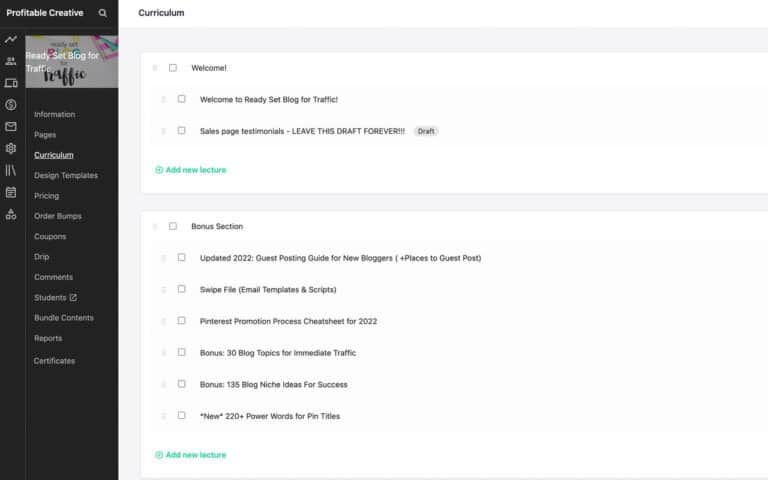 1. Outline Your Course Idea
Think about what you can share with your audience in a unique way that will provide them with value.
This might mean a problem your audience faces and something you haven't dove deep in your content.
For example, if you have a pregnancy blog and your blog posts are mostly about the trimesters and recommendations when you are pregnant. You might see from comments or email replies that your audience is wanting more information on planning a pregnancy and making sure they have everything in order.
This can lead to a nice course idea of going through the trimesters and providing tips and resources for a new mom-to-be.
From there you can make an outline of what you want to teach with main points and sub topics.
It's so much easier to work through once you have everything outlined.
What I like to do with a new course idea is do a walk-through as if I was the student.
What is the first step and how do I introduce this? What is after that and so on and so on.
This makes a nice roadmap and something that's easy to understand and follow for your students.
2. Figure Out How You Will Teach & Upload to Teachable
From there, either write or make videos to build your course out.
You can provide a mix of written lessons and video lessons. I like to use video for tutorial based lessons and written for more tips and advice.
I use eCamm to create my videos. It's very easy to use and they have an amazing Youtube channel that helps you learn all the features.
3. Create a Funnel Campaign for Your Course
If you are sure you can get it finished, you can even pre-sell your course to your audience.
This can be an email exclusive to let your audience know your course will go live in a few weeks but they have the inside scoop to get it before it's released.
By doing this, you can cage the reception of your course idea, but even if you end up getting no sales, that's okay!
You still have to support your course by an email funnel.
This just means having a set of emails that walks a potential customer down a journey of discovering your brand and course, learning about it and deciding if it's for them.
For Twins Mommy, my main email funnel stems off of my welcome series.
I use Convertkit to send emails to my list.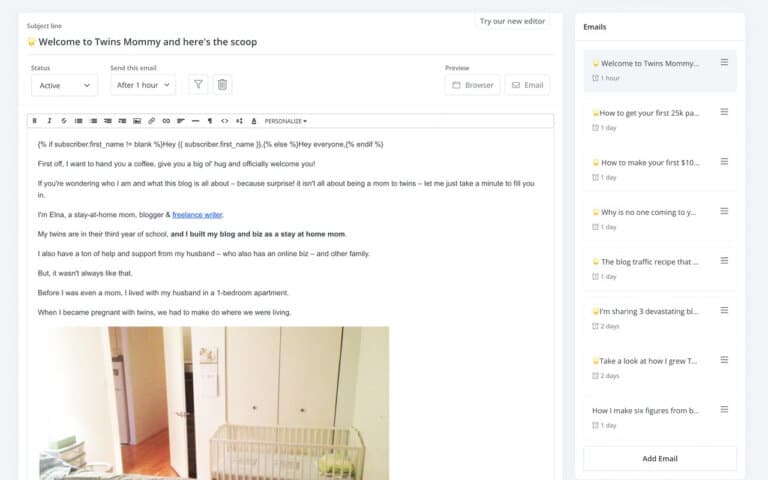 To learn more about email, check out my email marketing guide.
4. Write a Sales Page
Many people get scared about writing a sales page. It can be a challenge but the good thing is, you can tweak and change it as you see fit.
I do have some help for you about how to create a sales page that converts.
5. Make Sales
Now the fun part!
As you sleep, go on vacation or have dinner with your family, you will make sales!
Here's a small snapshot of sales for one course.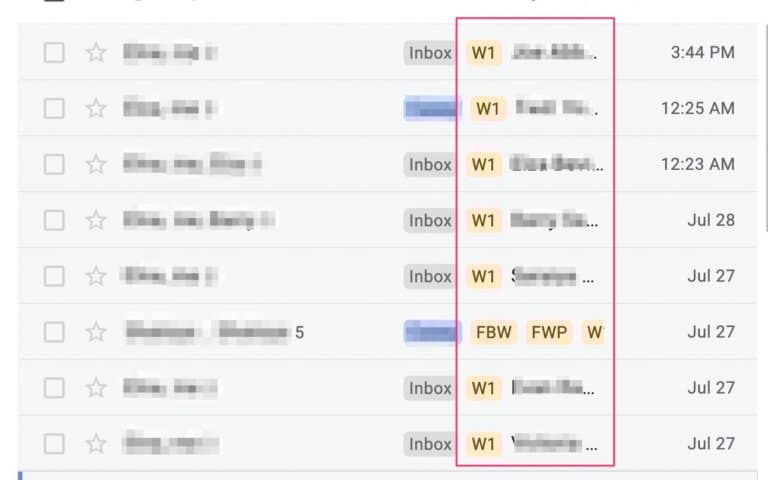 Create a Teachable Course Today!
The Teachable courses platform is extremely user friendly and supports affiliates to help you make even more money from your course!
Let me know if you are interested in creating a course on Teachable!
Please pin me!