SEO Your Post
Sign up for FREE training! Learn my proven strategy on SEO to rank your existing blog post.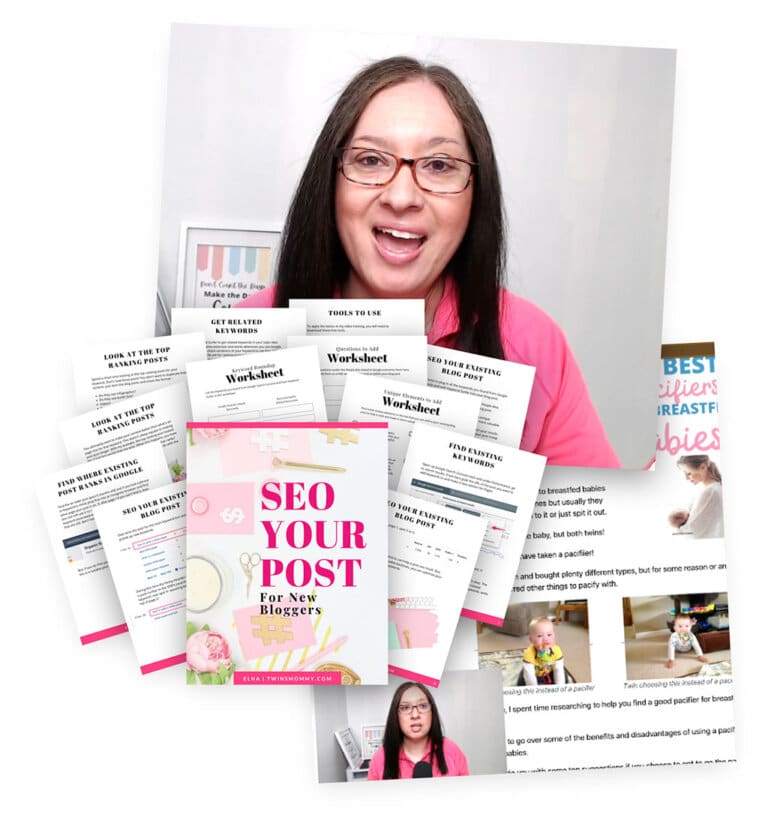 1

Worksheets
18-page companion workbook for different learning styles
Easy-to-print worksheets so you can get started right away
Step-by-step instructions so you can SEO your post in minutes
2

Video
Quick 20-minute video sharing MY proven strategy for ranking
How to format your blog post the right way
Watch at your own pace. Perfect for stay at home moms!
3

Tactics
Get my #1 fail-proof method for ranking an existing post
A BONUS tactic for more ranking power
And my secret sauce to creating unique posts that rank
SEO Doesn't Have to be a Mystery
When I started blogging with twin toddlers to take care of, all I kept hearing was to SEO my post and to use keywords to rank in Google.
But you know what I found?
None of those bloggers were willing to tell me what that was!
SEO was a complete mystery when I first started blogging.
Well, after a lot of mistakes, I finally learned true SEO. Practical and easy SEO.
And, I'm sharing it with you for free!
Once you grab my free training and workbook, you will have an actual proven strategy to SEO your existing blog posts to help them rank.
Over the Shoulder Training
In SEO Your Post I give you an over-the-shoulder look into how I would SEO an existing blog post on one of my blogs, Smart Mom Ideas.
I share with you all the changes and what tactics were best to use for that particular blog post.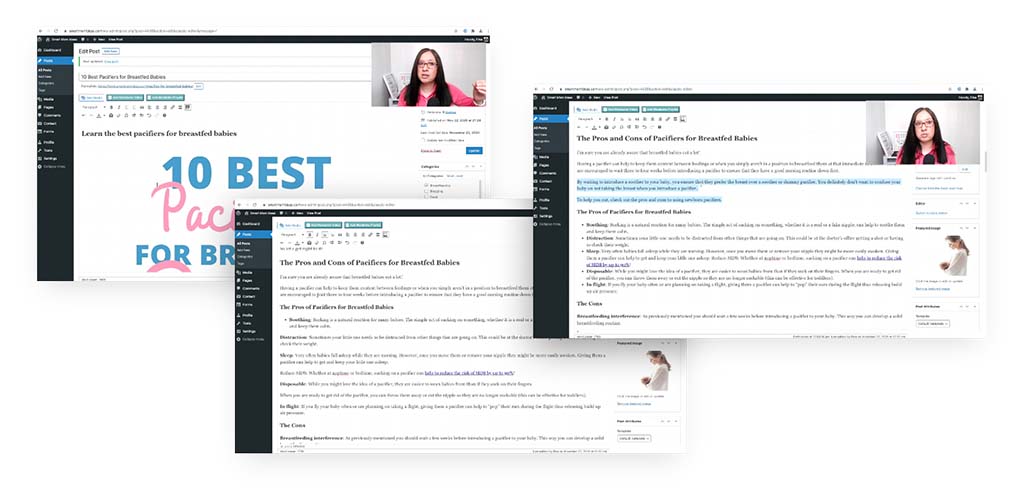 Along with my 20-minute video, there's an 18-page workbook to help you with each tactic and process I go through in my video.
You won't miss anything I tell you in my video!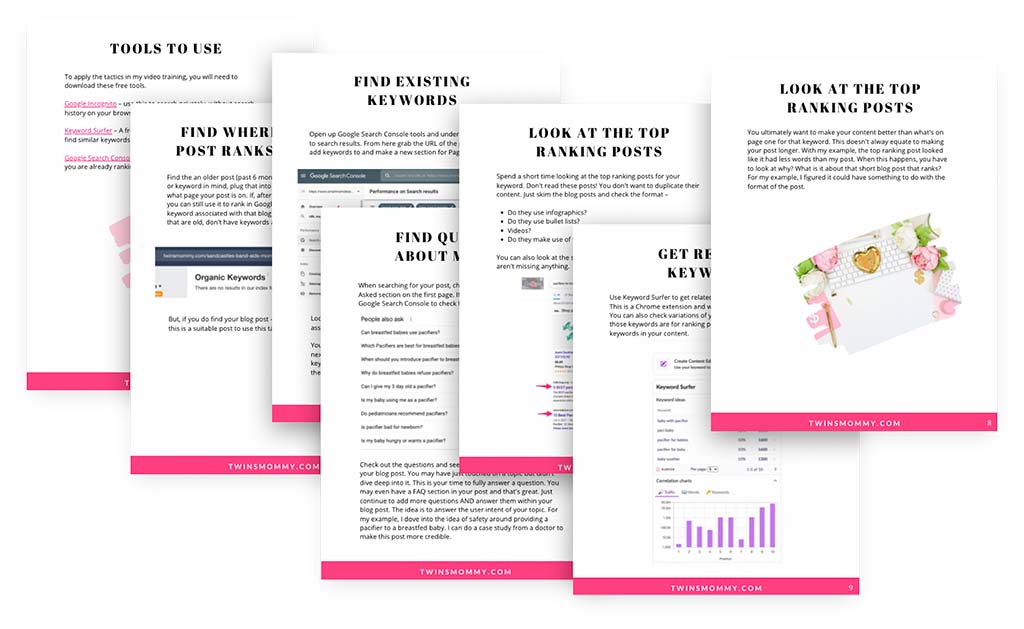 The workbook also comes with handy worksheets to map out your plan for SEO tactics for your blog post to help it to rank in Google.
Each worksheet corresponds to a step in my fail-proof method for ranking an existing post. Print out several copies so you can work on several old blog posts at a time.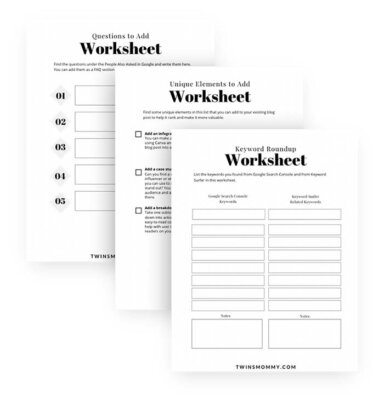 While optimizing old blog posts to rank can take time for Google to recognize the change and move your post up the SERP page (search result pages), if your blog is aged and you have some posts ranking, it can happen fast.
After two days of optimizing the Smart Mom Ideas blog post I was using for this training, my post has moved up 5 spots.

And, after a few weeks, this post is still moving up on the Google pages!

"This training and printable guide for SEO Your Post was SUPER helpful! I printed everything out and have been literally going through posts using the steps outlined! Thanks!"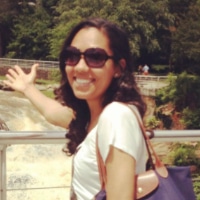 Sierra Freeman
Mom Blogger
"SEO Your Post is bursting with great information! Elna simplifies the process for improving your post, so that you can do it quickly and rank higher. She literally walks you through the process. Her teaching methods are top notch and are packed with insanely brilliant tips that NO ONE ELSE mentions."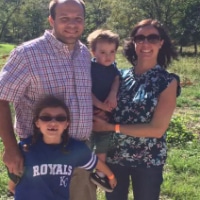 Crystal
Mom Blogger
"Hi, Elna! I have been a long time reader and lover of your work! You always know the most valuable resources and have the best blogging tips. Thanks so much for being so willing to share your expertise!"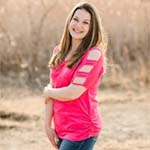 Hannah
Mom Blogger
Hi! I'm Elna Cain and I have over 7 years experience as a professional blogger and writer.
I'm also a mom to some fabulous twins.
I was just like you.
When I started my first blog, I had no idea what I was doing. I made mistakes and had to learn the hard way to growing my blog and making money blogging. But, as soon as I discovered a proven strategy, I applied it to all my sites to help them rank in Google and gain income for me.
And now I want to help you achieve blogging success!
Join me and over 20,000 other bloggers on this adventure!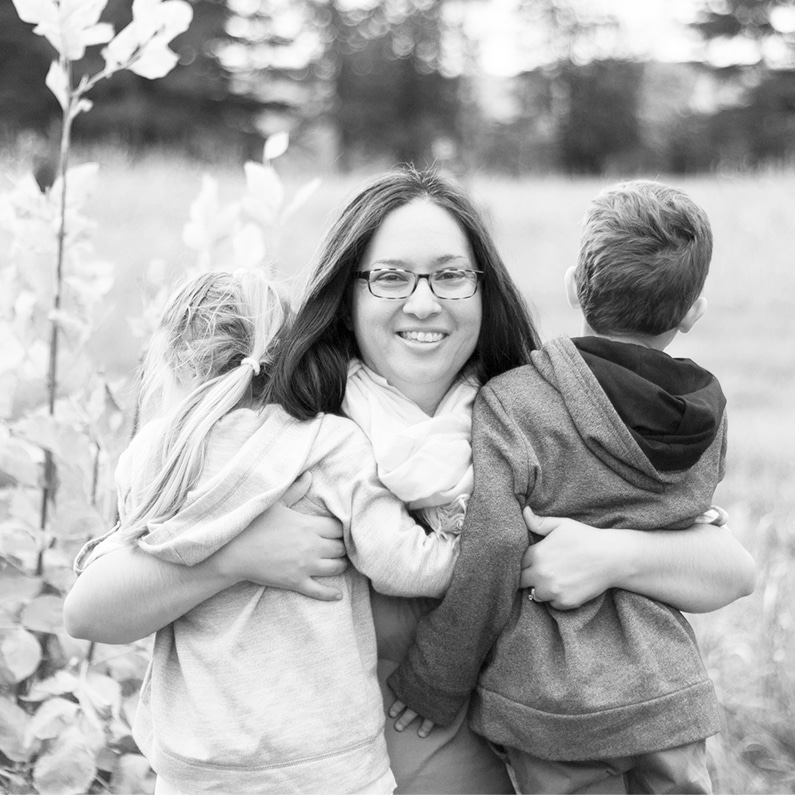 Grab Your Free Training Today!