Want to Grow Your Traffic on Pinterest…But Clueless on How?
Massively grow your traffic using Pinterest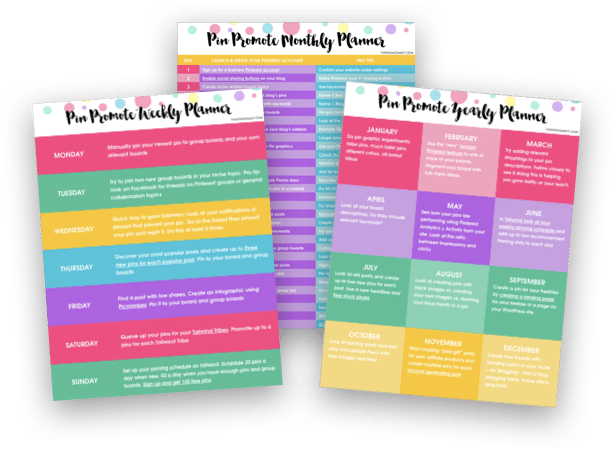 Grab your FREE copy of the 2022 Pin Promote Planner
I started Twins Mommy almost six years ago and I had no audience or social shares even with three new posts I published. Oh my! I had to find a way to stand out and get traffic to my new blog.
I had a plan. I decided to use Pinterest to help grow my blog traffic.
I never used it that way before, so it was a brand new strategy for me. I quickly found out how amazing Pinterest is and is a huge help to grow your traffic.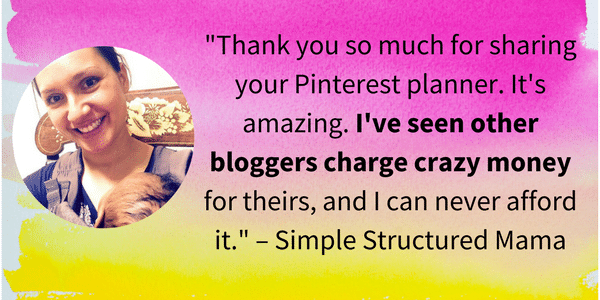 In the First Three Months of Blogging, I Tripled My Traffic Using Pinterest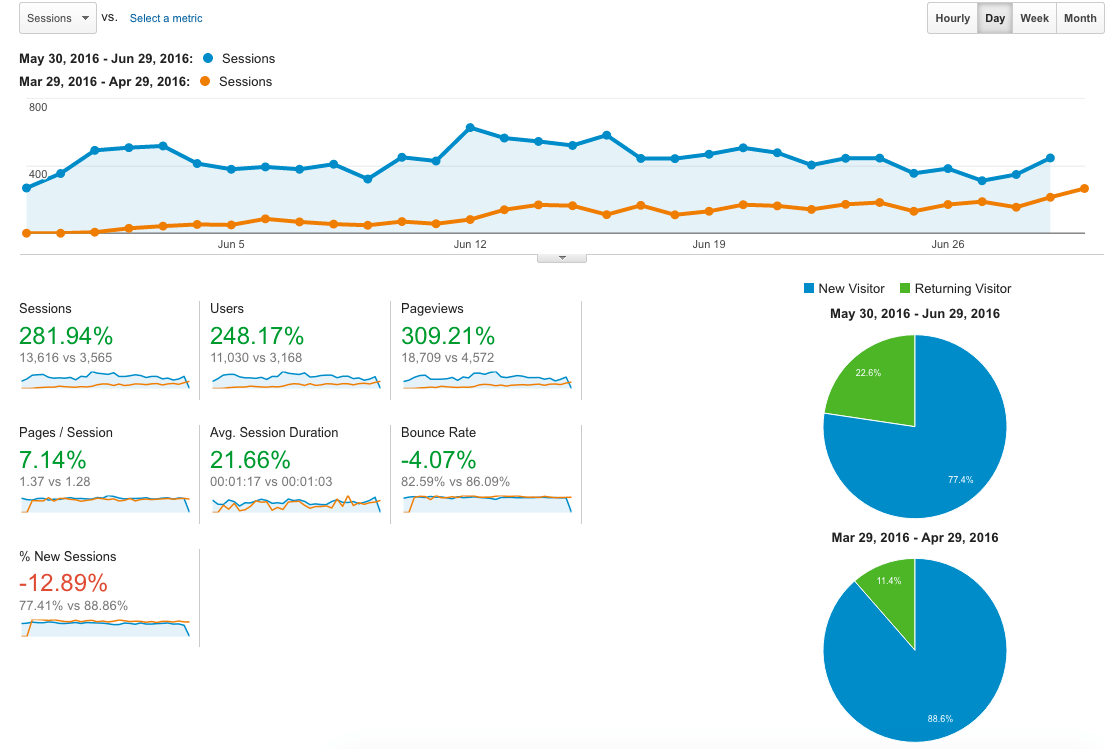 I couldn't believe it! And not only that, but I also tripled my email list and Pinterest followers.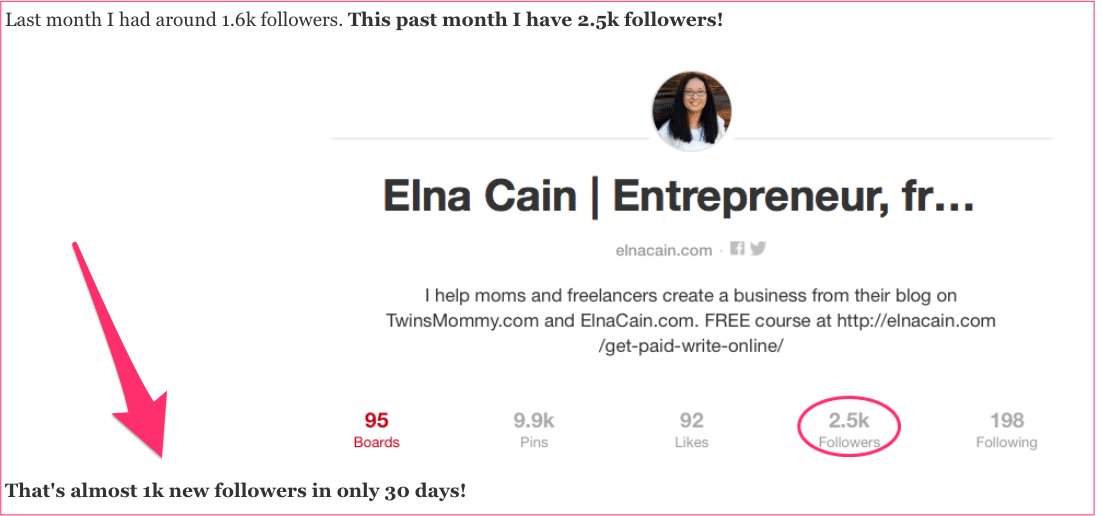 I had a plan and it was working. I was growing my:
Blog traffic every day
Pinterest followers by hundreds a week
Pinterest reach
Email list
Income
And my blog continues to grow!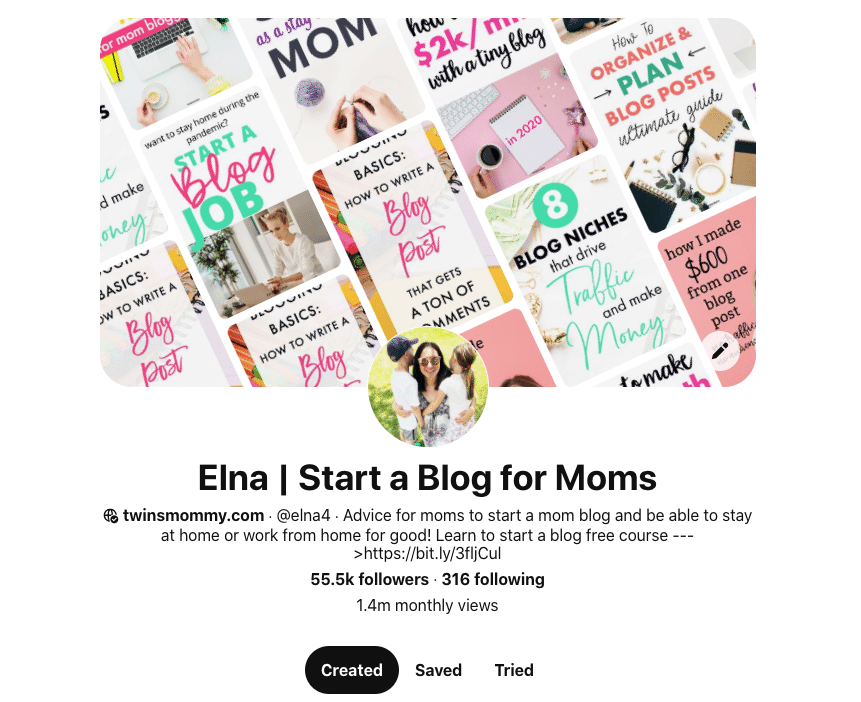 I'm able to stay home (with my husband who also stays at home), take care of my twins and have the freedom to live on our own terms! All thanks to blogging (and traffic too!).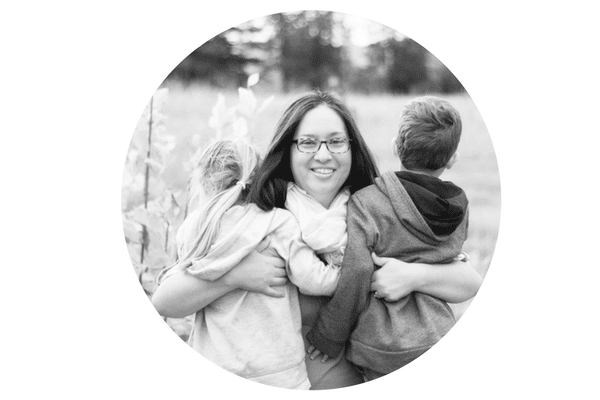 Hi! I'm Elna and I'm a mom of twins, a freelance writer for small businesses and a blogger to help other moms make money blogging! I love connecting with other bloggers, helping them find a profitable path in this blogging noise and I love me some Pinterest!

But, Does Pinterest Still Work in 2022?
Yes! You just need to know how to use Pinterest the right way to send clicks to your blog.
From shopping pins to Reels and more, in this free guide you'll only do what WORKS on Pinterest!
If you need a strategic plan, grab the FREE 2022 Pin Promote Planner

---