Hi there mamas!
It's time to start thinking about your blog and biz for the next year! I know! Thinking about your goals and plans for next year is a lot to do as a mama but the one thing you can do is put it on the calendar!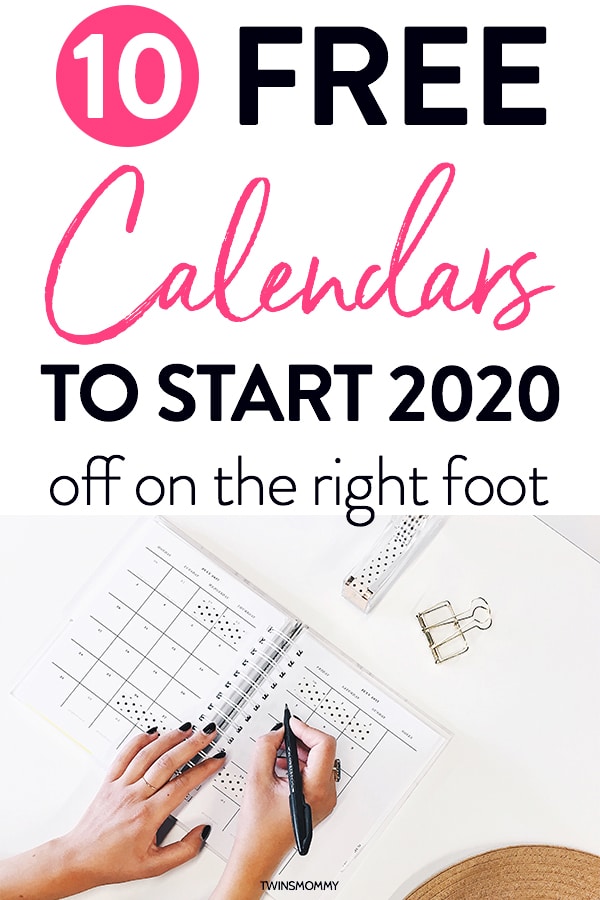 I love calendars and I love to give away calendars too! Oh, but before we get into this post, here are other freebies that I want to share with you!
Okay.
Who's ready for 2020? I can't wait! I know that 2020 WILL be the year for my family and my biz! I just know it!
I also have some works with a collaboration and can't wait for that to unfold, so yeah, 2020 looks like an amazing year for me. And to help you get your blog and biz off on the right foot, I've rounded up the best free calendars for you! Yay!
1. Free 2019 Calendar from Piece of Rainbow (Coming in November)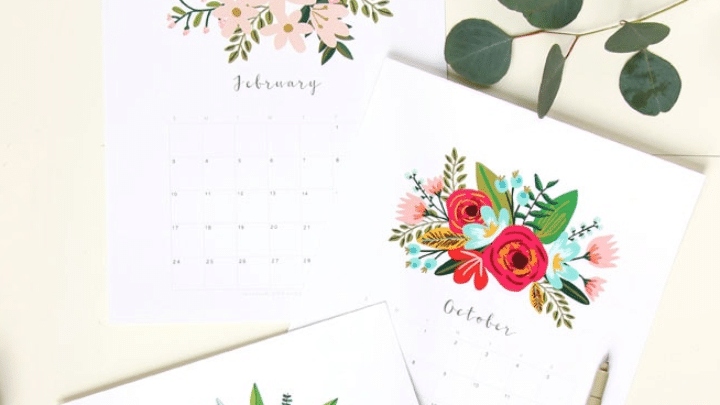 This 2019 printable min-calendar is from A Piece of Rainbow and isn't it darling? I love the design and colors and whimsical feel this calendar has!
2. 2020 Calendar from Lemon Thistles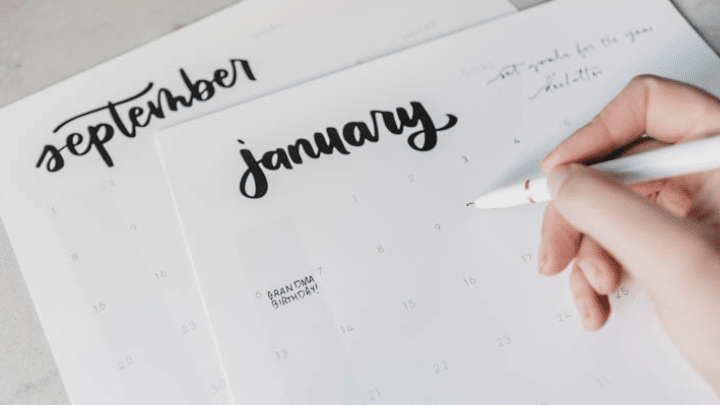 Colleen of Lemon Thistles not only has 4 beautiful printable calendars to choose from, but she also has other printables you can use for your biz.
3. 2020 Calendar from Shrimp Salad Circus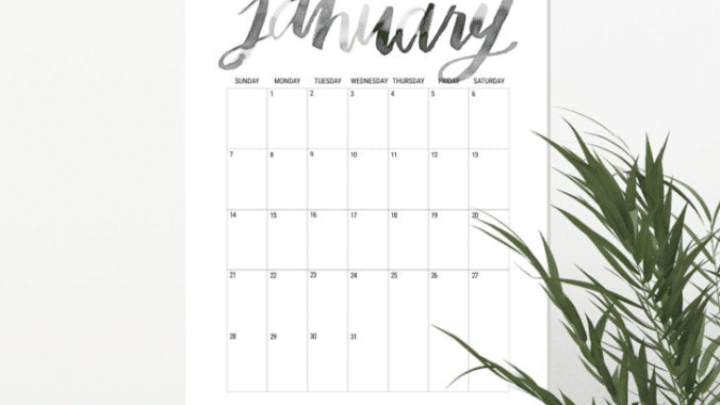 Aren't these designs so cute? I LOVE this calendar so much. This free calendar from Shrimp Salad Circus and it's perfect for your office!
4. Free Printable Calendar 2020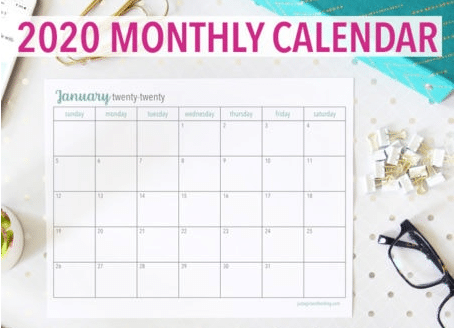 Abby from Just a Girl and Her Blog has amazing printables, doesn't she? And she has so many awesome ones for bloggers. Make sure to get her free 2019 calendar.
5. 2020 Monthly Calendar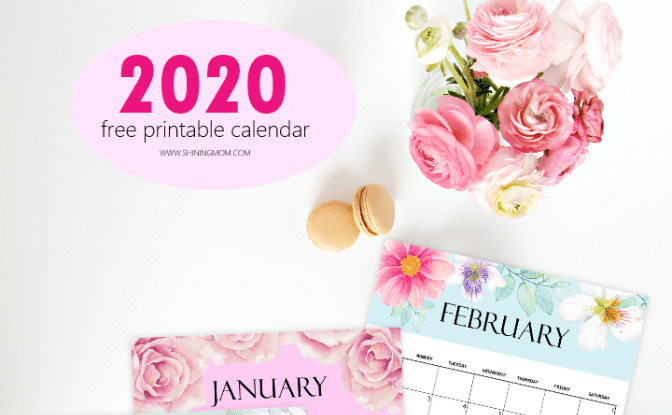 Khaye of Shining Mom put together this free printable monthly calendar. It's a bright and cheerful calendar for any mom!
6. Stylish 2020 Calendar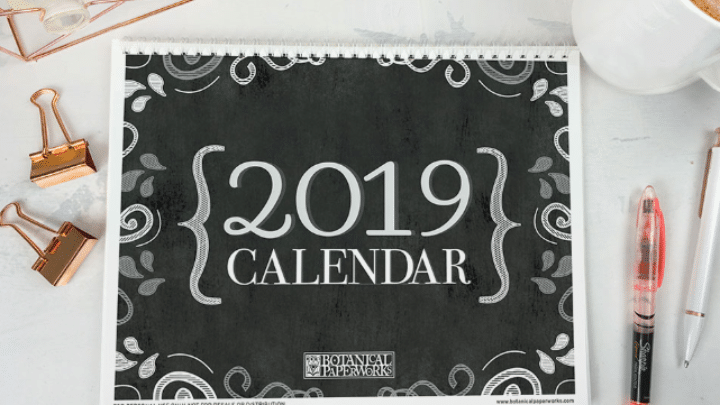 Choose from different styled calendars from Botanical Paperworks. Each one has a unique brand and depending on your style or personality, I'm sure at least one of these will be perfect for you!
7. Free Printable Harry Potter Calendar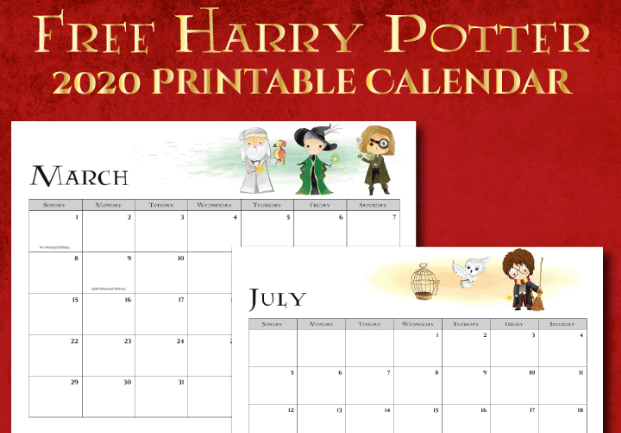 How cute is this Harry Potter calendar? The Housewife Eclectic created a stylish Harry Potter inspired calendar for 2020!
8. Custom Editable Free Printable 2020 Calendar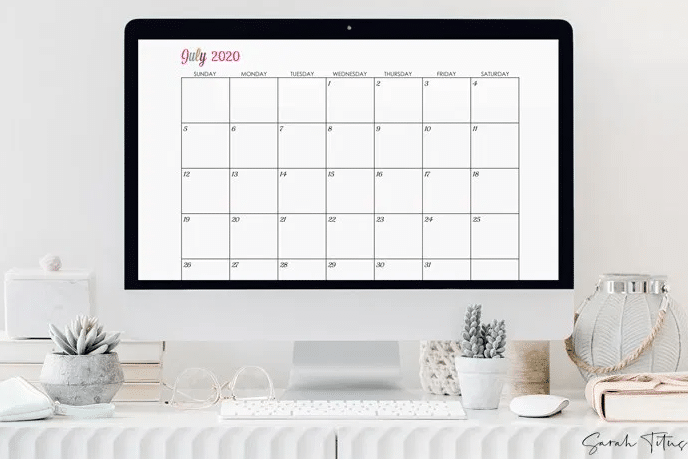 Sarah Titus has come out with a simple but beautiful 2020 calendar that can be customized for you.
9. Free 2020 Printable Calendars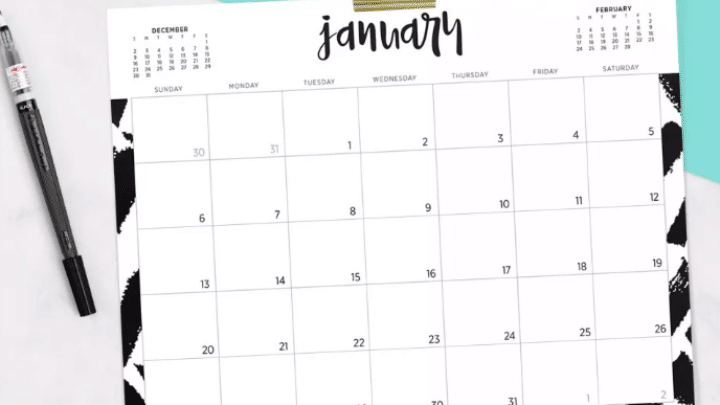 I don't know about you but I simply LOVE gold designs. It's everywhere and it's just so chic, isn't it? Well Audrey of Oh So Lovely has a pretty 2019 calendar.
10. Simple That 2019 Calendar (Not Updated Yet)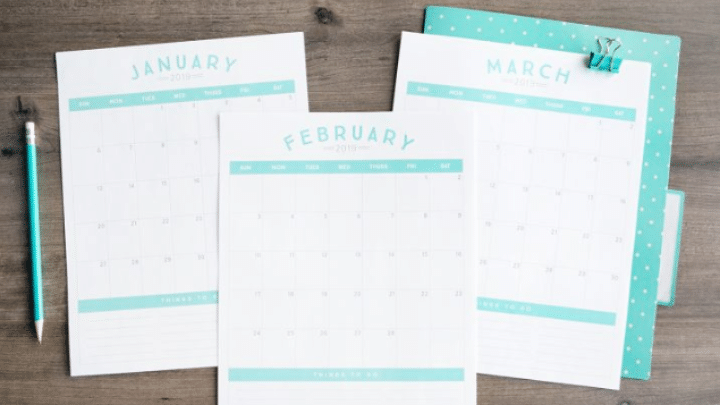 Simplicity is key with Rebecca's designs. Her 2019 calendar is a a place for your to-do list which is awesome for mamas!
11. This Little Street 2019 Free Calendar (Not Updated)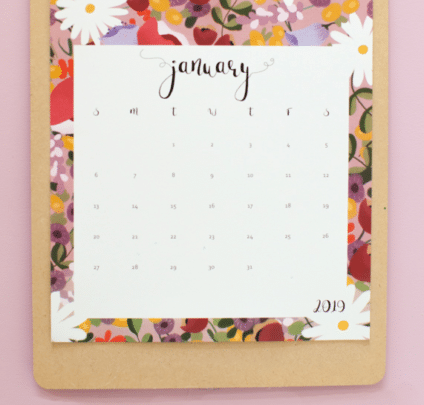 Audrey has a beautiful free 2019 free calendar with different designs!
Get Ready for 2020
There ya go! There are a lot of calendars that you can choose from for your blog and biz. Have fun filling them out!