Hi there mamas!
I thought I'd do something fun and free for ya! As a mom bloggers and freelance writer, I totally don't have a lot of time to do all that I need to grow my blog.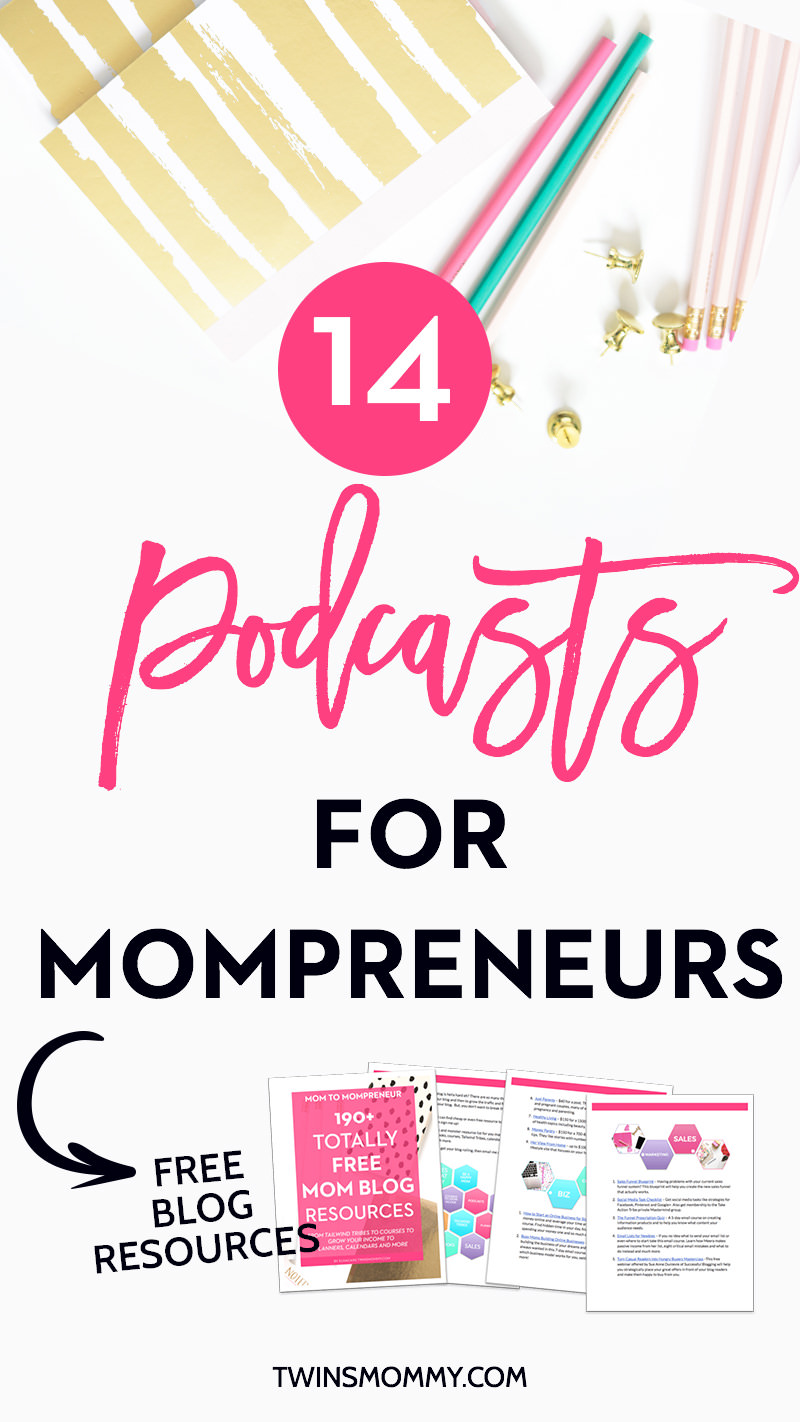 You know, the promotion, the learning and sharing and writing and all that. But, when I started listening to podcasts I was like, whoa! This is Ah-mah-zing.
Before we get into this post, if you want some amazing free stuff to help you grow your blog, income and list make sure to check out these posts:
10 Useful Facebook Groups Just for Mom Bloggers
11 Awesome Pinterest Groups for Mom Bloggers
14 Free eBooks to Grow Your Blog and Income
12 Free Planners to Help You Grow Your Blog
16 Totally Free Tools to Grow Your Blog Traffic
11 Helpful YouTube Channels for Mompreneurs
11 Tailwind Tribes for Mom Bloggers to Explode Their Traffic
14 Free Courses to Earn More Income as a Stay-at-Home Mom
So for today I want to talk about podcasts. I'm loving podcasts as a mama blogger. Since I barely have time to write anymore, at least with podcasts I can get my news in and not miss what's happening in the blogging world.
So check out these 16 podcasts for mompreneurs and make sure to check out my guest podcast too!
16 Podcasts for Mompreneurs
1. Inbox Besties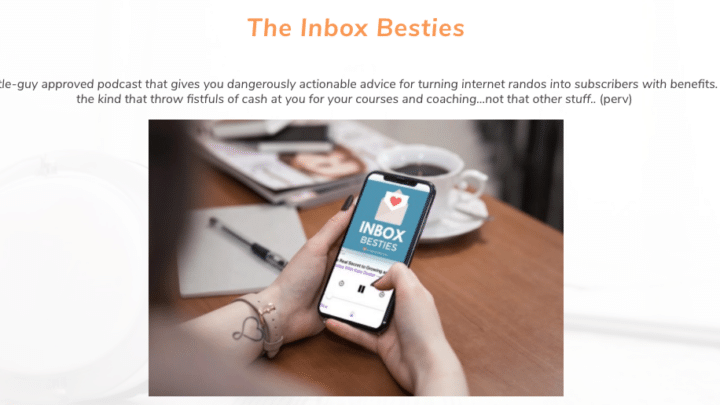 Kate Doster has an awesome podcast for mompreneurs, bloggers and entrepreneurs. She shares business advice specific for email marekting and interviews bloggers from all around – including me!
2. Brilliant Business Moms Podcast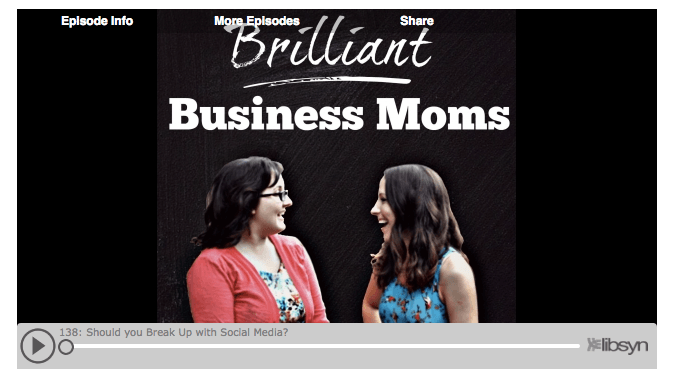 Have your heard of Brilliant Business Moms? This was one of the first sites I visited when I started this blog. For the longest time I had no idea they had a podcast. I was just interested in reading their posts.
But, when I found out I was super excited since I love hearing these sisters talk. The Brilliant Business Moms podcasts interviews other mom entreprneurs that also take care of kids at home. This is a challenge for all of us and it's nice to hear other people's perspective on juggling it all.
3. The Mompreneur Podcast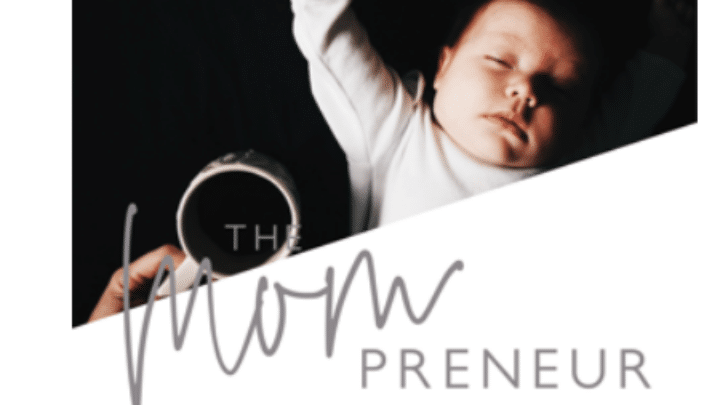 This podcast is from Rachel and Nicole and they share their best tips. While the podcast hasn't been updated since 2019, there are still nuggets of gold. What I like about this podcast are the different marketing strategies different mompreneurs use to get their business up and rolling. Make sure to check it out!
4. Boss Mom Podcast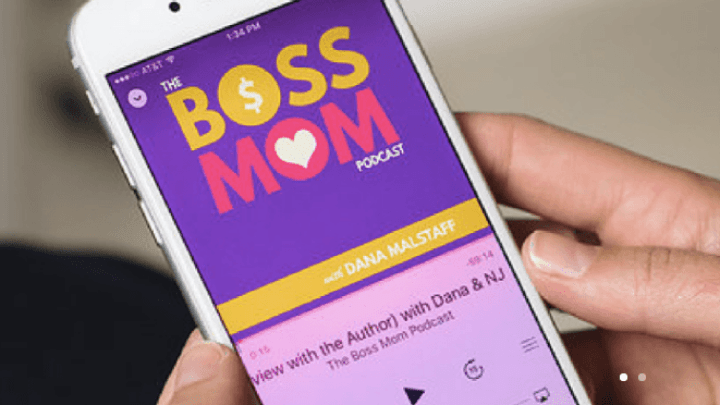 Dana and NJ from Boss Mom are everywhere! I read the Boss Mom blog, am in their Facebook group and now I'm starting to listen to her podcast. What I enjoy about their podcast is that it's not all interviews. Sometimes Dana hosts the podcast on her own and other times she's joined with NJ.
5. Mom, Start a Business!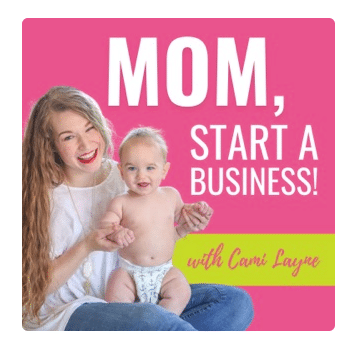 Mom, Start a Business is the family-focused online marketing podcast for moms who want more purpose, income, and impact while at home with their little ones.
Looks like an awesome podcast for moms!
6. The ProBlogger Podcast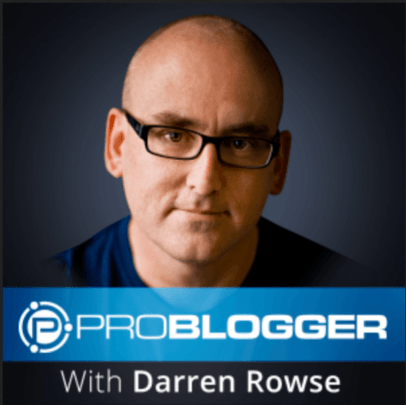 Darren Rowse has a podcast from ProBlogger. I didn't even know about it, even though I know of ProBlogger.
So I decided to check it out and I like it! He's real knowledgeable in a lot of areas of blogging and he can totally help you grow your blog! So make sure to check out his podcast.
8. Mompreneurs in Heels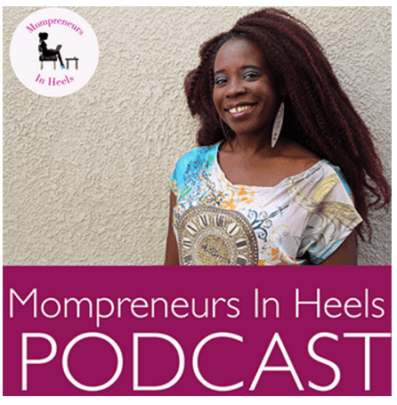 I stumbled on Demtria's podcast the Mompreneurs in Heels Podcast when I was researching for this blog post. And guess what? I love this podcast. It's real and down to earth.
Her topics are relevant to mompreneurs and bloggers. It's easily a great podcast for all of you 🙂
9. Mom Is In Control Podcast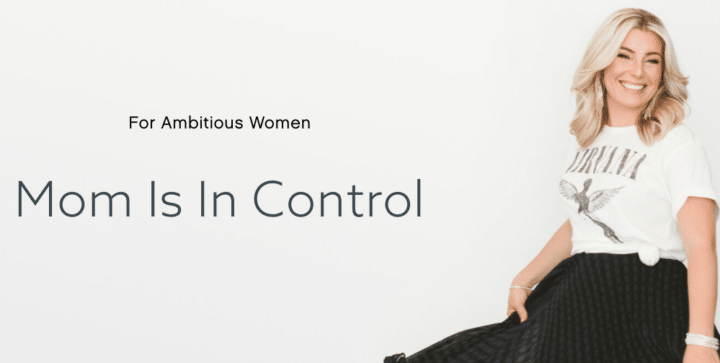 Heather Chauvin is the host for the Mom Is In Control Podcast. Her overall theme on each show is to take action. Her podcast is geared towards changing your mindset so that you can focus and move on. It's highly motivational and inspirational. Make sure to check it out!
10. The Smart Passive Income Podcast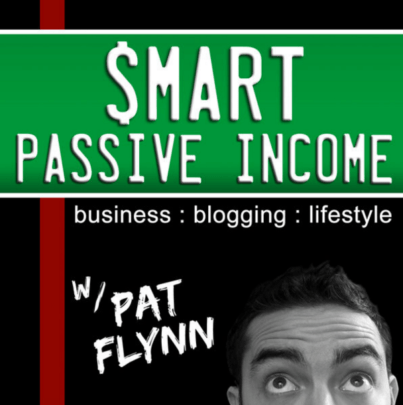 Whoop whoop! Pat Flynn in da house! The Smart Passive Income Podcast is a top-ranking podcast. His guests are other influencers in the industry and each podcast holds great truths on helping you grow your income and blog.
11. The Mom Biz Solutions Podcast

Lara Galloway is the mompreneur behind The Mom Biz Soultions Show. Lara is a coach and her podcast is like her business coaching on demand.
She shares her best tips to help mompreneurs push themselves to meet their goals.
12. The Impact Driven Entrepreneur Podcast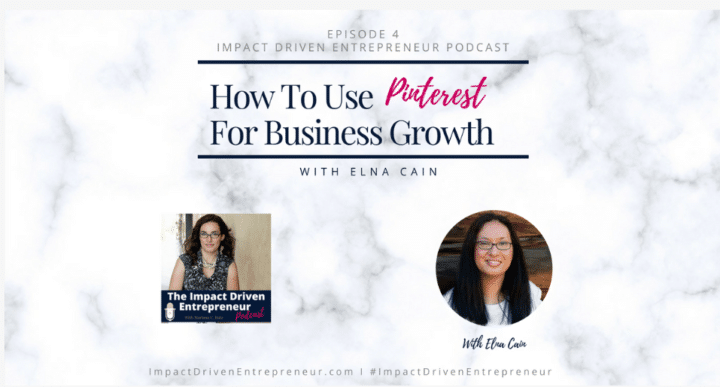 Mariana Ruiz is a business coach and her Impact Driven Entrepreneur blog and podcast is filled with useful tidbits and interviews to help you along your business journey.
She gives such sound and practical advice to help you grow your business. I haven't heard her interview podcasts but her solo ones are awesome!
Make sure to check out my podcast about what other than Pinterest! Yay!
13. Online Marketing Made Easy with Amy Porterfield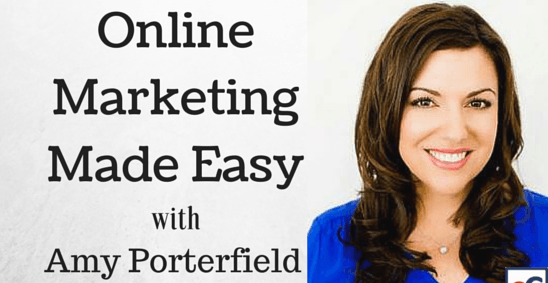 It took me a long time to find out about Amy Porterfield. Who knows why, but I love her information on marketing. Her podcast is filled with great tips for people with a product. From shaping your sales page to running Facebook ads, her podcast really takes your biz up a notch.
14. Just Keep Blogging

Here's a podcast for moms and bloggers alike. Each podcast from the Just Keep Blogging Podcast from Kim Anderson is filled with motivational and actionable tips to help you keep on blogging. Plus, she's a blogger at my own heart having more than one blog!! Go girl!
15. The Persuasion Nation with Mary Fernandez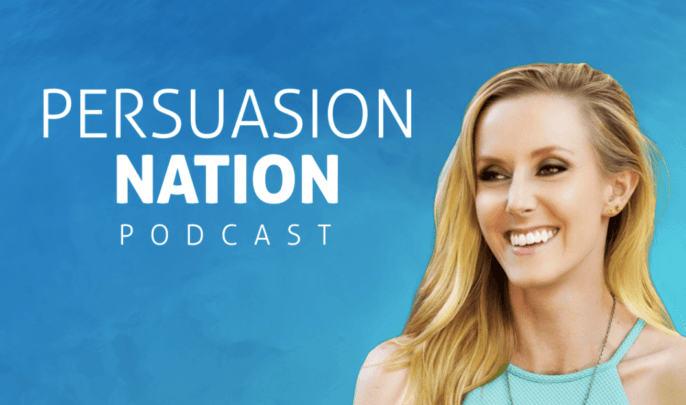 Mary Fernandez is an entrepreneur and works with OptinMonster – it's the tool I use to make my pretty pop-ups for my content upgrades and freebies. Her podcast, Persuasion Nation interviews other entrepreneurs and influencers about their success – and it's awesome!
She even interviewed some mom bloggers too!
16. The Mompreneur Experience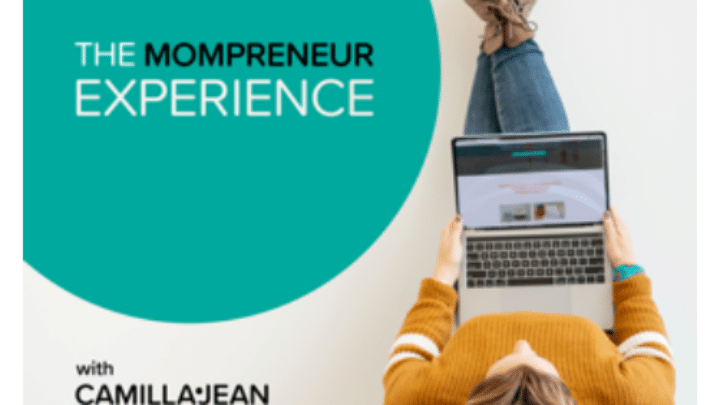 The Mompreneur Experience is a weekly podcast that shares stories of other mom bosses that are rockin it. The shows focusses on offering inspiration and tips to help moms succeed in business.
Get Your Learning On
There are enough podcasts here to fill up your entire day! I suggest you try out a few and find the ones that you enjoy. Personally I like CEO Mom Talk Podcast, the ProBlogger Podcast and The Mom Entrepreneur Success Podcast!
Let me know in the comments which podcast you like or suggest some more for mompreneurs!