With summer in full swing, and the possibility of homeschool in the fall, trying to find ways to make money online can seem like a pipe dream.
But, it doesn't have to be mama! Just think about it!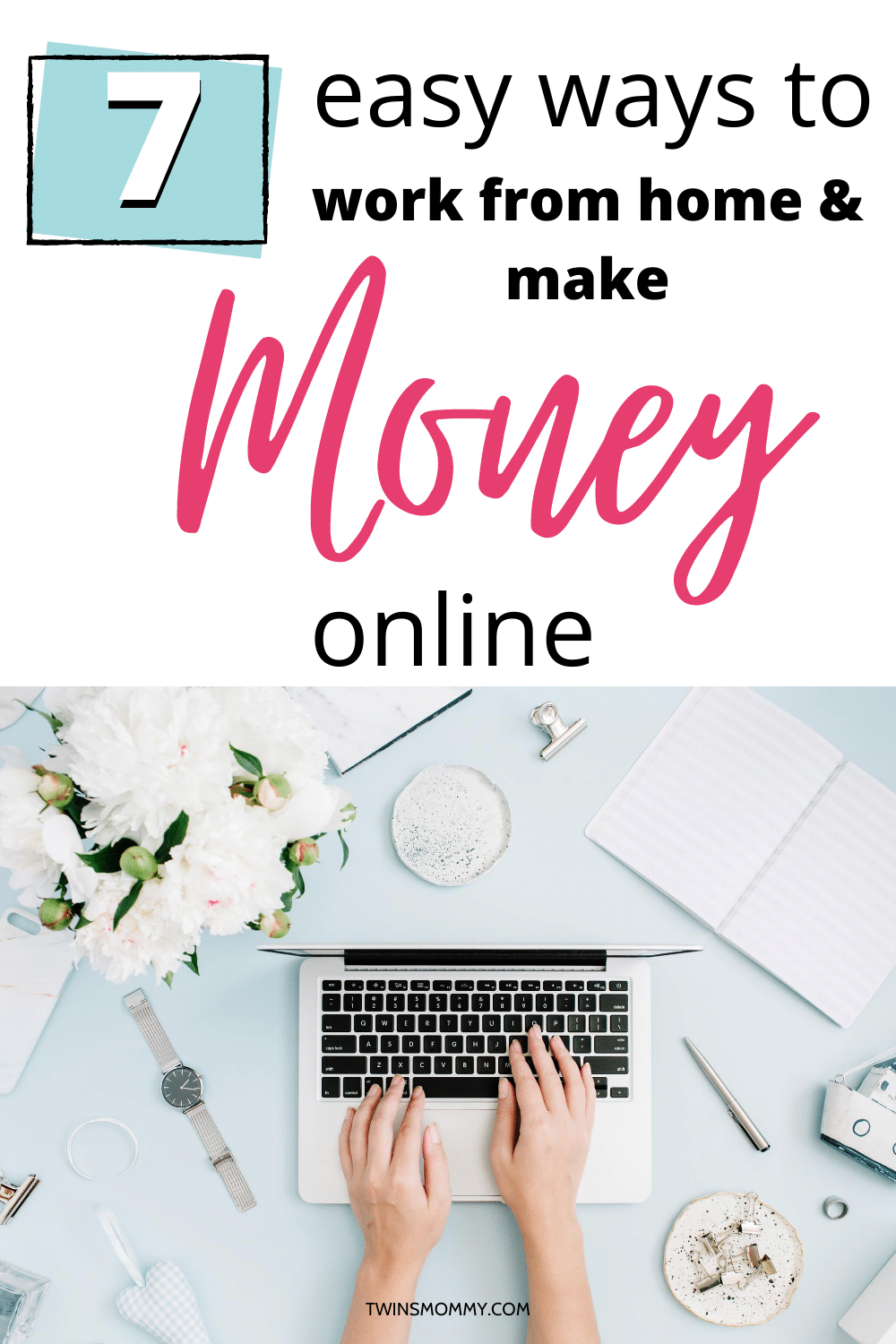 With some extra income you have online you can cover your kids dance classes, build up your savings, or as a way to eventually make it your full time income and quick your day job.
Whatever your reason for wanting to start your side hustle and work from home, there are plenty of options available, even if you don't think you have the time.
I started working from home in 2014 when my twins weren't even potty-trained! And if I can do it, I know you can too!
Let's go over my journey working from home, what you need to start working from home online, and some fun and innovative ways to make money online.
My Journey To Working From Home Online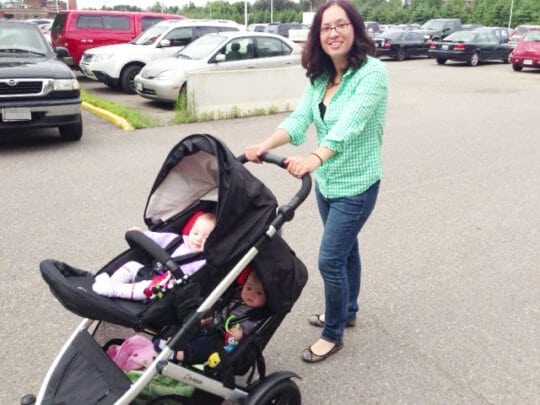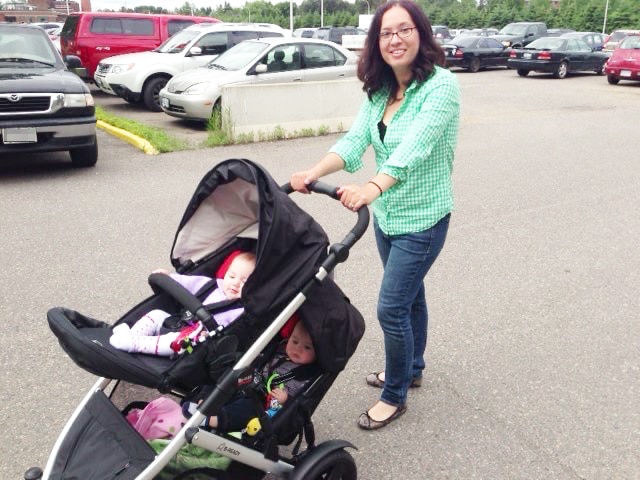 I started working from home in the fall of 2014. My twins were toddlers and napping once a day. I figured I could use their nap times to find a way to make money at home.
Little did I know that I would still be doing this many years later! I lucked out and discovered freelance blogging and was able to quickly make money and scale my business.
About a year after that I started blogging on Twins Mommy. Twins Mommy was my passion blog to blog about my twins and working from home. But, I soon learned that I was attracting mom bloggers that wanted to make money online!
So I started writing about marketing and promotional content to help moms learn about making money online, traffic building techniques and email list building strategies.
I also share stories about my twins and productivity hacks or time management hacks on Twins Mommy. So you can say it's sort of a lifestyle blog.
Over the years I've found ways to make money with my blogs. I primarily sell courses, do affiliate marketing, and display ads on my blogs to make money.
4+ Tools You Need to Make Money Online
If you want to start making money online you will need a blog first!
Make sure to check out my video tutorial on starting a blog.
You will also need legal pages so you can market to your audience and sell on your blog. I get all of my legal templates from Mariam, who is a student of mine and a lawyer.
Finally, you will need a business Pay Pal account and email address. These are free to set up.
You may need more tools down the road like an email marketing service like Convertkit, a product platform like Teachable or Sendowl and image editing tools like Canva.
Ways To Make Money Online For Stay At Home Moms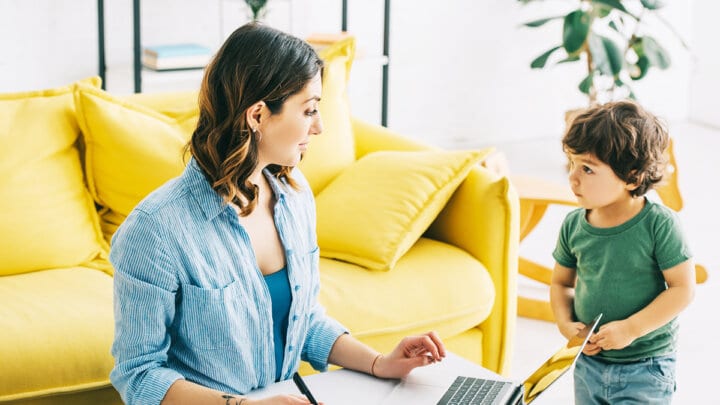 If you are a stay at home mom and have never dove into the world of making money from home, it can be super overwhelming.
There are a lot of online jobs out there, customer service and such, but who wants to try and be on a phone call with customers when you have a screaming toddler in the background?
No thanks…
Well, I am here to tell you that making money online (while working around your kids napping and extracurricular activity schedules) is totally doable!
Here are three main things you can do to get started.
1. Crafts
Do you love crafting? Then why not make some extra moola by selling crafts?
I put together this post with 87 different crafts that you can make and sell online.
Now I am not going to list all 87 here (you'll have to read the post to see them all) but I wanted to highlight a few popular ideas to help you get started.
Soap
Baby items (blankets, hats, ribbon toys)
Knit or crochet goods (stuffed animals, mittens)
Scented candles
Upcycled wood pallets (shelves, furniture)
Jewelry
Body scrubs
Even if you think that you don't have the skills to make and sell crafts online, it's not that difficult, I promise. You can easily find tutorials on Pinterest and Google on how to make the above listed items.
All you need is the know-how and the motivation.
Another very popular craft to make and sell online are Mason jar crafts.
You can get all sorts of jars for next to nothing at thrift stores and even for free if you ask people to save them for you. Another simple craft that anyone can make and sell to make some extra money online.
2. Digital Products
If you are any good at graphic design (and even if you aren't you can easily learn) then you might want to look into selling digital products.
One of the things that I really love about digital products is that they can lead to passive income. Create the product once and get paid for it again and again.
Here are a few digital products that you can sell, even if you are not a developer or designer.
Ebooks (kids, cookbooks, how-to books)
Printables (for homeschooling, for bloggers, for home organization)
Templates (Pinterest pins, workbook templates, social media templates)
Stock photos
Private label rights content
Articles you write
Digital art prints
There are literally thousands of digital products that you can sell online to make money. Just take a look at Etsy and search for digital downloads if you are searching for some ideas to get you started.
You don't even need to learn fancy, expensive software. You can easily create printables in the free version of Canva or very affordably in PicMonkey.
3. Freelancing
As a stay at home mom, I can bet that you have some skills that you can freelance to make some extra money online. This is exactly what I did.
I love writing so I leveraged my passion to write as a way to make money with writing!
Freelancing is great for so many reasons; you can pick and choose your clients, your hours, and your rates.
If you are working with a client that is way too demanding for your schedule, fire them.
If you are looking to make a little more, then you can increase your rates.
Now there is a lot that goes into freelancing, however, there are so many things that you could do! Even during uncertain economic times, freelancers are thriving!
Here are just a few ideas of things that you could freelance in order to make some extra money online and work at home on your schedule.
Writing (blog writing, ghostwriting, copywriting)
Graphic design
Selling content (there are a ton of Facebook groups where bloggers buy and sell content)
Virtual assistant
Social media management
Voice over work
Web design
Flipping websites (there are many bloggers that start a blog, build a blog and then sell it for a profit)
Even if you don't think you have skills that you can freelance, I bet there is something you could learn to do in a short amount of time.
Social media management for example. If you can pin things to Pinterest boards, you can be a social media manager or virtual assistant.
A word of caution though when it comes to freelancing.
You should try and focus on one skill rather than being a Jack or Jill of all trades. This will enable you to charge more and to find your perfect clients easier. Once you really nail down your freelancing niche, you can easily turn it into a full time gig if you want.
Ways To Make Money Online For Working Moms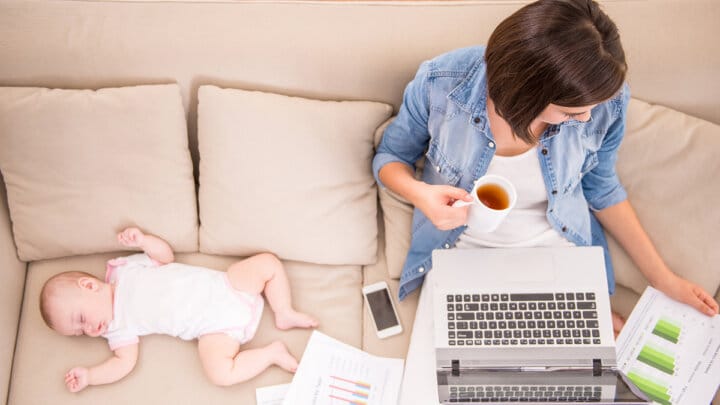 For moms that work outside of the home, finding ways to make money online can be a bit challenging. Not only are you competing for time with your job, but your family and other obligations.
You may only get an hour or two per day (if you're lucky) to work on your side hustle.
But fear not, even as a full time working mom, there are still plenty of options to work at home and make money online.
Note, some of these are similar for stay at home moms!
4. Freelancing
Nope…
That isn't a typo, freelancing is worth mentioning twice on our list as an option for stay at home moms and full time working moms for good reason.
One of the best things about freelancing is that you can do it no matter how much time you have available. Heck, you can even start it on your lunch break at your day job if you have access to your computer.
If you are still struggling to come up with ideas on what kinds of services you can freelance, then here are 22 side business ideas you can do as a freelancer.
Here are a few quick ideas that I didn't mention before:
Photography
Blog manager
Editing and proofreading
Bookkeeper
5. Blogging
Blogging is more of a long game when it comes to a side hustle for working moms. I have known many working moms that have started their blogs on the side and within a year to two were able to quick their full time jobs and focus on their blog full time.
I, myself, was able to make enough from my blog before I had to go back to work from maternity leave to stay home full time with my twins.
When you start a blog, there are actually a lot of different ways to make money from it. You can check out my full guide on how to make money from home as a blogger here.
6. Physical Products
Yes, this is mentioned again because this is the best way to be successful with your blog for the long run.
Physical products can be anything that you physically sell and doesn't necessarily mean something that you make. It could be something that you source or resell to make a profit. Depending on what you are selling you can sell physical products on Etsy, eBay, Amazon, and Shopify.
Some more ideas for physical products include:
Sourcing a product from China and selling it on Amazon
Print on demand t-shirts you sell on Shopify
Antiques you find at thrift stores and sell on Etsy
Collectable items you sell on eBay
What you decide to sell can greatly depend on your available time and your interests. Print on demand products are a great place to start without a large investment and can be sold on any of these platforms.
Heck, you don't even need to be a designer to have the products designed!
7. Coaching
Coaching is a great way to work one on one with people and share your expertise with them. You can offer coaching services on literally any topic. From music instruction, to teaching English, to life coaching, if you can talk to someone about the topic, you can coach someone on it.
The great thing about coaching and freelancing, specifically, is that you can stack these services together to make even more.
Here's an example:
You offer ghostwriting services for non-fiction authors. You could also offer coaching services on marketing for non-fiction authors.
Or, another example:
You blog about the keto diet, you can also offer coaching services to people to help them achieve success with the keto diet.
Are you seeing how this works?
When I started out freelance writing, after a couple of years I offered coaching to aspiring writers. We would set up a time to talk and I would develop a marketing plan for them.
It was highly successful, but extremely time consuming on top of my freelance clients and creating blog posts. So I decided to turn my coaching into a course, Write Your Way to Your First $1k and offer oodles and oodles of help…one time!
As a working mom you have to decide how you want to spend most of your time for your business. If you want to schedule calls on one day and then for the next three days do the write up and then schedule more calls for next week, then that's possible for sure!
It's Possible Mama!
When it comes to working from home and making money online, there are literally hundreds of different things that you can choose from.
If there is any advice I have to offer, it is pick one thing that you know you will be good at and enjoy and stick with it.
At least until you have a reputation and experience built up. If you go jumping from one thing to the next, that will only cause you frustration and you might end up even losing money, and that is definitely not the goal here.
Over to you – do you work from home? Are you a mom blogger? Share your experience in the comments!