Hmm…don't you love it when you have a sweet and sticky treat? The warm weather is a-coming and that means ice cream galore. Well, it does for my twins!
People are naturally drawn to sweet foods. It's comforting, tastes good and it's universally accepted as a good thing.
(now, I'm hungry for some mint chocolate-chip ice cream!)
Don't you want your blog to be exactly that? A place many people enjoy and love your posts so much that they devour it and share it with others?
I know I do! When I set out to start Twins Mommy I wanted to make sure I was talking to the right people. It took me a bit of time to figure it out, but now I know the right people are reading my posts 🙂
But, the next challenge after that is how the heck do you make your audience stay on your post and blog? If you're sharing your blog posts on social media then you have to make a good impression for these "strangers."
This means giving them bits and pieces of your blog in hopes that they will devour more of your blog by reading more and more content.
You can see the average time of how long your audience stays on your blog. For example, here's a snapshot of the average time people spend on this blog: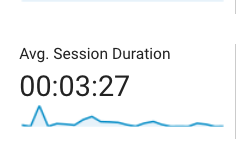 Not every month is like this or every day, but it's nice to know that people are valuing my content and enjoying it so much that they stay! If you want to see your average session, go to your Google Analytics under Audience and Overview.
And I'm so humbled when they tell me about this too!

So, how do you make your blog so sweet and tasty that other people can't help but stay and devour it for hours and hours?
If you don't have time to read this post, I made a video that walks you through how to create a sticky blog. So make sure to check out the video and I would love it if you subscribed to my YouTube channel.
Here are five things I do to help me get my audience glued to my blog.
1. Make Your Blog Easy to Navigate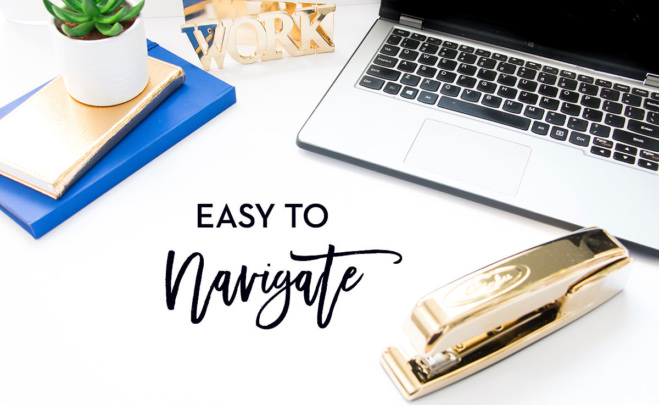 Blogs come in all shapes, sizes and themes. Your blog is also an extension of YOU mama! If your blog is fun and quirky, then you're probably the same.
Color, font choices and, design elements all make up your blog, but you have to remember that people are coming to your blog to read your posts.
So, don't make it hard for them!
Some easy ways to make your blog reader-friendly is to have a menu that isn't cluttered with a lot of topics. I LOVE LOVE LOVE Sarah's blog, The Frugal Millionaire!
And one reason why is that her blog is so beautiful but also easy to navigate. Her menu is non-cluttered and easy to access.

Another thing is to make sure your blog is optimized for mobile users. This means that your blog looks good on a smartphone and functions accordingly. From my Google Analtyics, I can see that half of my audience reads my posts on their phone.

One thing I do differently on my blog that I didn't do when I first started blogging is make my links in my blog posts longer. So, instead of linking one word in my post, I might link a phrase. This is because mobile users might have a hard time clicking on a short link.
And one final thing that I like is a home page with your blog roll.
Now this might be old school or something, but it helps me navigate your WHOLE blog. I personally like to look at all your posts and I don't want to be confined to one topic when I first come to your site. But, that's just a personal thing 🙂 No hate!
Finally, one thing I think helps is not making your blog intrusive to the reader. For example, I don't want to go to your site and get bombarded with scroll mats, pop-ups and flashing ads.
Sure, this blogger might be banking dough and getting a whole bunch of subscribers, but I like to make my reader have an enjoyable, non-intrusive time on my blog. For a while I had a top bar advertising my freebie and I even thought that was a little intrusive 🙂
2. Don't Be Shy About Interlinking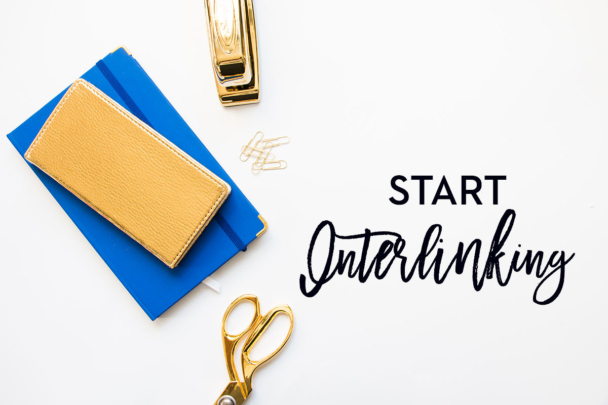 By linking to old posts on your blog, you make your audience a little curious about that link and it will result in people clicking through and staying on your site longer. It's a simple concept, but for new bloggers, you may not have many posts to interlink.
That's okay. Make it a habit to link those first few posts to each other and if you get in a snag (i.e. the post you wrote doesn't relate to older posts), this means you aren't niching down your blog mama! Some great ways to interlink your blog is to:
Create a series so you have to link to your other posts
Create a theme for the month and link to the posts in that theme
Link to relevant content only (don't link for the sake of linking)
I also hear that interlinking is a great SEO strategy too!
Internal linking strengthens the overall search-optimized value of a website. Inner linking does so by providing clear paths for spiders, prolonged sessions for users, and a tight-knit network of pages and posts.
Can you over interlink? I think so. When I read a blog post and every sentence has a link, I get turned away and have a hard time reading it. But, it can be hard when you have an established blog and you can essentially link to many of your older content!
This happens to me with my Elna Cain blog. For example, the beginning of this post has 5 links that point to my older posts.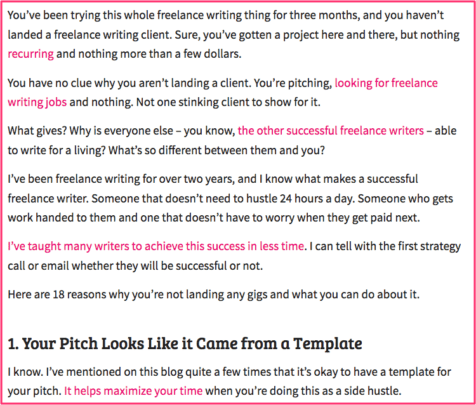 3. Long Form Content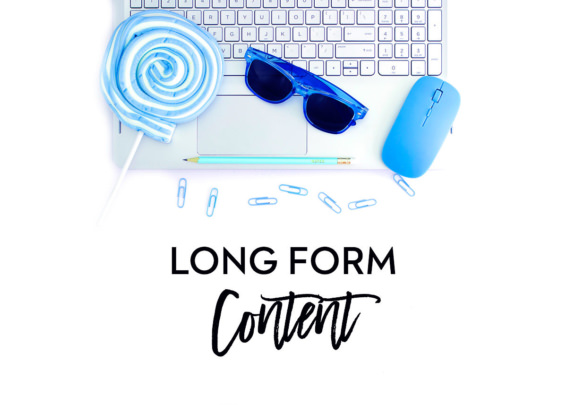 Do people really read long form content? Heck yeah they do! Even busy moms will find the time to read a blog post if it's intriguing, answers their question and is engaging!
But, there are so many other reasons to do long form content than making your blog sticky.
It Builds Authority in Your Niche
What if you were the one in your niche that had epic content, guides, blog series and more on your blog? If you came across that blog, wouldn't you want to share that blog and tell everyone that THIS is the place to get your answers?
The mom blog niche is a vast and over saturated niche I'm afraid. But, one way to stand out is to have powerful long form content that's full of amazing tips and strategies.
My first 4k word post was this one.

I then exceeded that amount with this post, topping at 5k words.

And the most longest post on this blog? I did a round-up of 40 mom bloggers and that was a 12k word post!

When you start writing valuable long content you become the expert in your niche. Since my freelance writing niche is digital marketing, my blog is filled with strategies to help mom bloggers. People know me for that gal that has blog traffic tips or Pinterest tips…and is doing it with twins to boot!
It Gets Noticed On Google
Google favors long content and it will rank longer content on a niche topic than shorter posts. This is something to think about if you want to start using SEO on your blog. Studies have been done on this and posts that are 2,000 words or longer get ranked higher than shorter posts.
I don't know about you, but if Google likes long form content, you betcha I'm going to use that element to help my blog rank higher than other ones in my niche.
Now, for some people, writing long blog posts may not be the best strategy for their blog or niche. If your blog is a fun parenting blog and your audience knows you for your quick 800 word posts on parenting hacks and tips, then don't change that!
But, for niches that allow long form content, why not do it?
Still, there are others that may feel they aren't the best writers! I totally understand. You know, I honestly don't think I'm the BEST writer out there. But, I get paid to WRITE!
So, don't worry if you aren't the best writer. One trick you can do to make your blog post "look" longer is to respond to your comments.
If you have a lot of comments, this "looks" like your post is long to Google. This post on my blog has over 230 comments!! The post itself isn't that long, but the content on that post exceeds 3k words I bet!
It Retains a Long Shelf-Life
Having long form content can generate traffic over a long period of time. This is because these types of post attract more backlinks, which is great for SEO and getting your post ranked.
And we touched a bit about organic traffic from Google. Google sees your post as valuable and will rank it higher, which means more people will click through.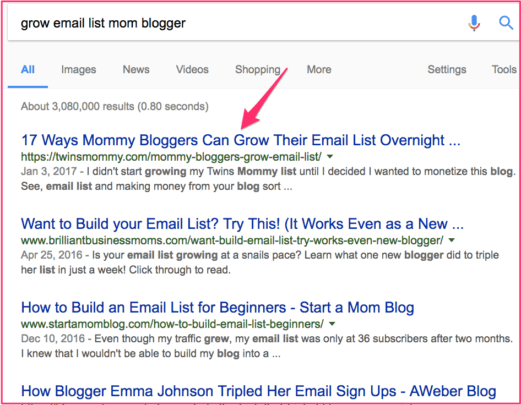 4. Pillar Type Content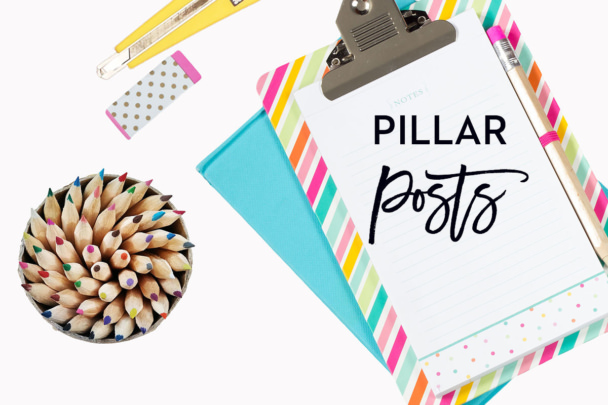 Okay. So I just mentioned long form content and now pillar posts. Aren't they the same?
Well, not really. You can have a long post and not provide value to help your audience. Pillar posts, in my eyes, is content that is backed up with facts, studies or examples.
As well, the post itself has some elements to help it be a pillar type post, such as:
Images in the post – creating graphics, having screenshots or adding an image for each sub-heading.
External links – you want to provide the BEST resources for your audience, right? That may mean linking to other great posts out there that will answer their questions.
Internal links – linking to old posts will also help answer your audience's questions.
Sub-heading topics – a great blog post has sub-headings to denote what the post is about. It helps the reader focus and stay on your post. It's also great for SEO!
Valuable topics – having a topic that people want to know about will help you create a pillar type of post.
Now, if you're brand new to blogging, don't feel like you have to write a pillar post for EVERY post! I don't! I don't have the time and well, this is my personal passion blog! I like talking about fun stuff like the funny things my twins say!
5. Offer Multiple Freebies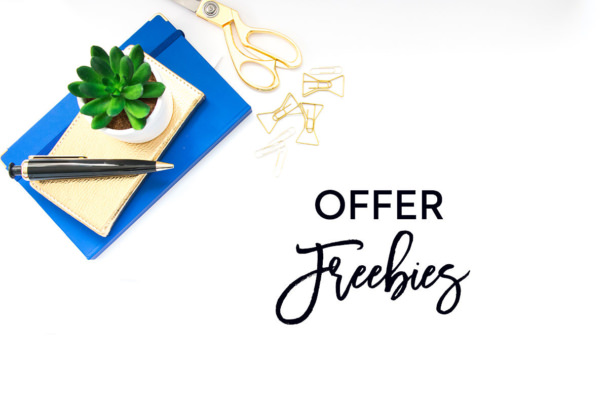 Do you have an email list yet? Having an email list is a great thing to have as a new blogger since it can really help you grow your brand, traffic, income and followers! Phew!
One way to entice readers to follow you and read more of your blog is to offer a freebie, or lead magnet. When I first started blogging, I only offered one freebie on my Elna Cain site.
I did that for over a year, but my list was slow growing. It wasn't until I offered more freebies – specifically content upgrades – that I grew my list like wildfire (if you sign up to my Mom Boss Vault at the top of this blog, you can get access to my webinars and one of them is a webinar all about content upgrades!).
I learned quickly that if you offer multiple freebies, you will get followers and readers that want to devour anything and everything you have on your blog!
And, your email list is loyal! They will support your blog and share your content!
One way to make multiple freebies easily is with ConvertKit. I have a tutorial and video on how to make a freebie so make sure to check that out!
Leave Your Readers Wanting More
Starting a blog was the best decision I made! I was able to connect with other moms (other twin moms too!) and meet so many awesome other bloggers and creatives!
Know that your blog is fluid. This means it takes time to grow and nurture. If one month you only dedicate 20% of your time to your blog, that's okay. Maybe the next month it will be 40%.
But, these tips will help you grow your tribe quickly because they will be wanting more and waiting for your next post!
So, tell me – what's your favorite way to making sticky content?