Do you have a passion for creating? Do you want to work from home?
Great news!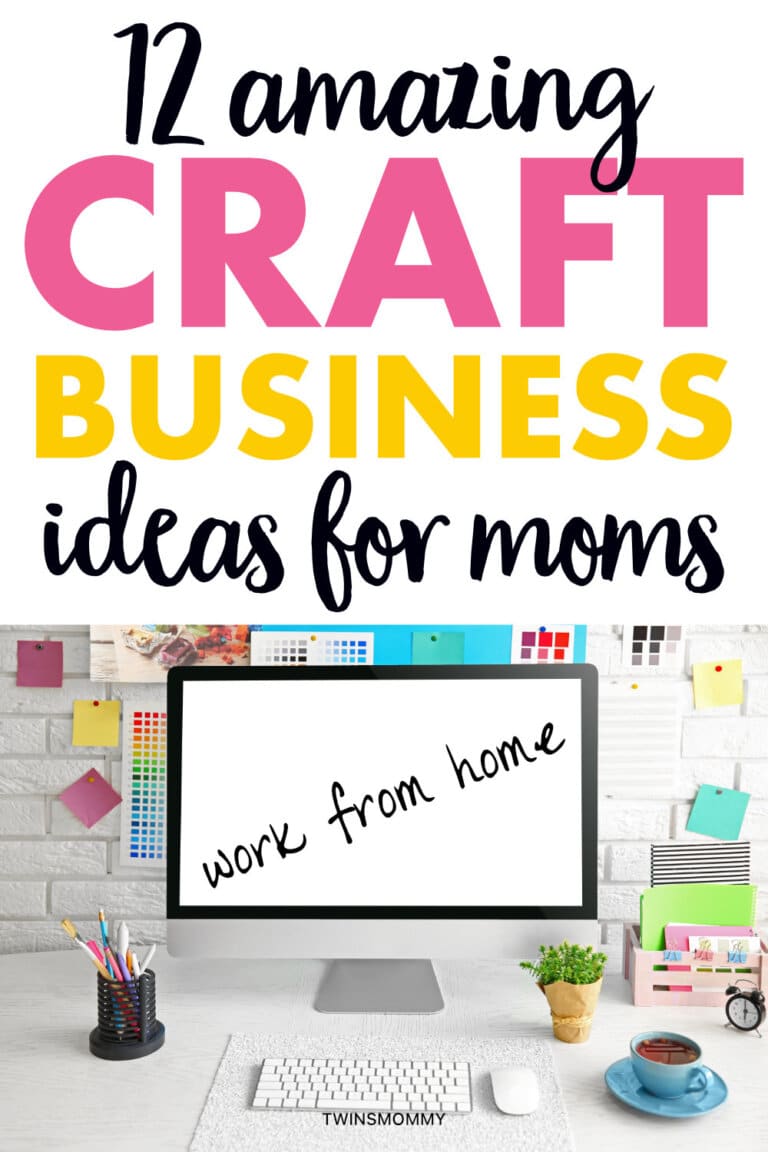 You can start a craft business right from your home and earn a pretty decent income.
According to ResearchandMarkets.com, the market for handmade crafts in North American (which is currently valued at $218 billion US) will grow to $448 billion by 2025!
It goes without saying that NOW may be the best time to jump on the crafting bandwagon!
I remember when online shopping really became a big thing – you could sit in the comfort of your home and order whatever you wanted.
At some point, the excitement started to die down as people realized that they were receiving mass-produced products of low quality.
Nowadays, people are willing to spend their money on items that of high-quality, handmade and unique.
And with so many crafts out there that you can sell from home, getting started can be a piece of cake!
Before we get into craft business ideas so you can work from home, let's look at the actual business side of things.
How to Start a Craft Business At Home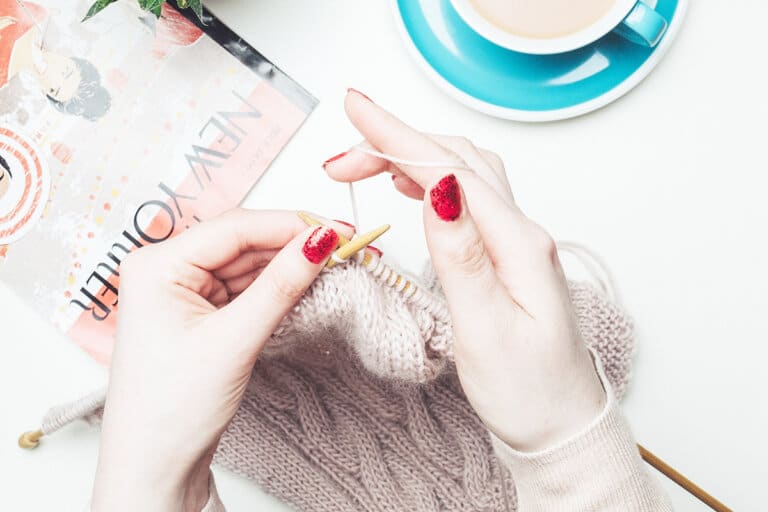 Maybe you already have a craft idea in mind that you want to sell or you are just starting to explore the possibility of selling crafts from home.
But before you plug in the glue gun or warm up the Cricut, you need to consider how you are going to get your craft business started!
Starting a blog is your best bet but there are other options as well – so let's look at how to get your craft business started:
Start a Blog
Marketing is a huge part of running a successful craft business from home and the easiest way to get yourself out there is to have a blog.
Having a blog for your craft business allows you to build a brand and foster a relationship between you and your customers.
By starting a blog, you can share your story with your readers and showcase your personality, talents and designs.
And, it's by far the easiest, cheapest and simple way to start a craft business online.
From there, you can share your content through social media and use SEO (Search Engine Optimization) tactics to rank your business on Google – making it easier for people to find you on the web.
If you're not sure how to get started, you can check out my step-by-step tutorial to starting a blog which will show you how to develop your niche as well as choose a blogging platform, host and domain name.
You can also take a look at this article I wrote that explains how to come up with post ideas and bring traffic to your site.
Once you have a blog, however, you need to figure out a way to take orders and process payments.
Set Up a Storefront
If you opt for a self-hosted blog (in which you pay for a domain, host, etc.), you have the option of integrating a payment processing system right onto your site.
Many bloggers choose to use a plugin called WooCommerce.
This is a free plugin that allows you to post your products, images, descriptions and price and allow customers to make purchases from your site.
When you have WooCommerce installed, you can set up a shop page easily.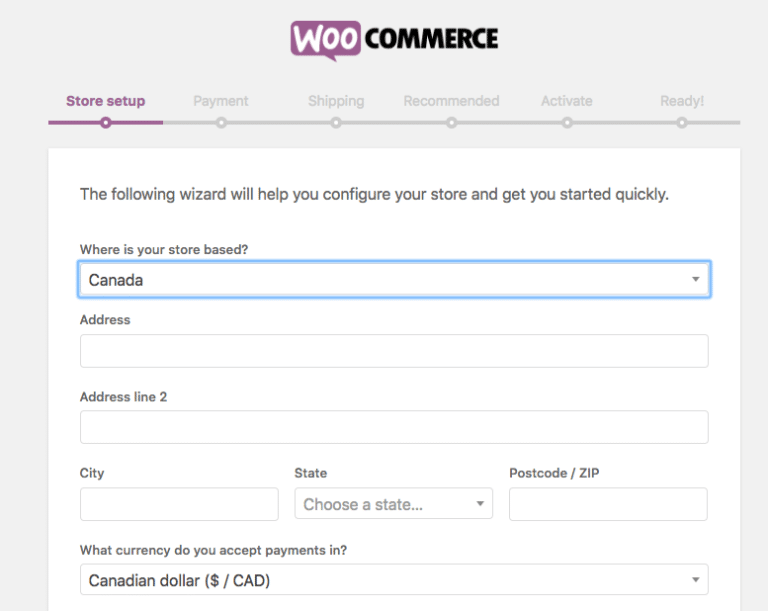 You can also opt for a service such as Shopify where you can host your store on their site or integrate your shop onto yours.
When you combine your blog with a storefront, you make it infinitely easier for customers to purchase products from you.
Your blog will make your business more easily marketable while your storefront makes buying from you super convenient!
Open an Etsy Shop
Not every mom has the funds to invest in a blog and storefront, so a great option for those starting out is to open an Etsy store.
This eCommerce platform allows you to sign up for a free account and sell your crafts online.
It's easy to use and you can link to your Etsy products from your blog or social media platforms.
Just keep in mind that Etsy charges higher fees and commissions on the sales you make, meaning that they take a cut of your earnings.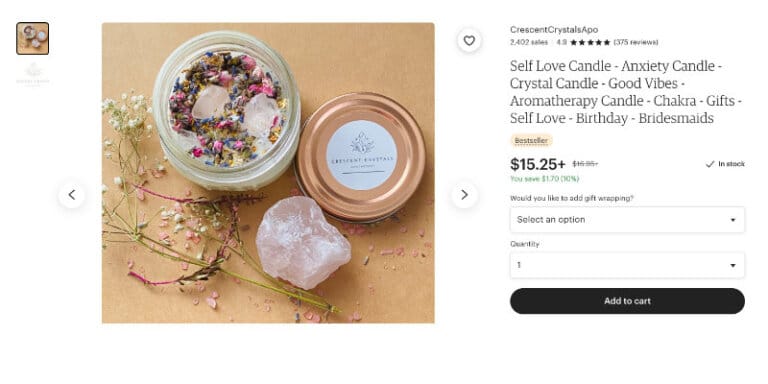 Facebook Groups
If you're looking to start on a smaller scale, and want to focus on keeping your craft business local, you can always use Facebook groups to sell your products.
Either join groups that allow you to promote locally made items, list items for sale or start your own group to showcase your creations.
Ask family and friends to share your content!
Nowadays there's a huge focus on "buying locally," so take advantage of this mindset by marketing within your area.

Craft Business Ideas for Moms
Now that you know how to get your craft business started, you need a business idea, right?
Here are some craft business ideas perfect for moms who want to work from home:
1. Jewelry Design
When it comes to making jewelry, there are so many things you can design: earrings, rings, necklaces, bracelets, etc.
Make sure you decide on the styles you want to produce and consider creating "collections" instead of random pieces.
2. Greeting Cards
While you can easily browse the card section of the grocery for that special someone, there's something to be said about unique handmade cards.
You can offer designs you have created or take custom orders from your customers.
Instead of toiling away making cards by hand, consider grabbing a Cricut. Yes, it's considered to be a vinyl cutter, but it can help you create some really cool designs.

3. Candle Making
Did you know that commercially bought candles tend to contain harmful toxins that are released into the air when burned? Ew.
This is why a lot of people love buying handmade candles!
You can make them with a variety of safe materials such as soy or beeswax.
Plus, if you're handy with scents and oils, you can create some pretty unique "flavors" or even try to personalize them for your customers.
And, if you decide to sell them on Etsy you can make good income as candles are a popular on Etsy!
4. Soap Making
Soap making is one of those craft businesses that can really blossom into so much more!
Not only can you make healthy soaps with natural products, but you can branch off into bath bombs, shampoo/conditioner bars and other homemade beauty products.
Just keep in mind that many areas have regulations when it comes to selling items that are placed on the skin.
Also, remember that natural products don't last forever and have an expiry date.
Otherwise, soap bars and bath bombs are pretty robust and you can get really creative with the color and scent combinations.
5. Knitting and Crocheting
During my pregnancy, I had a lot of time to knit!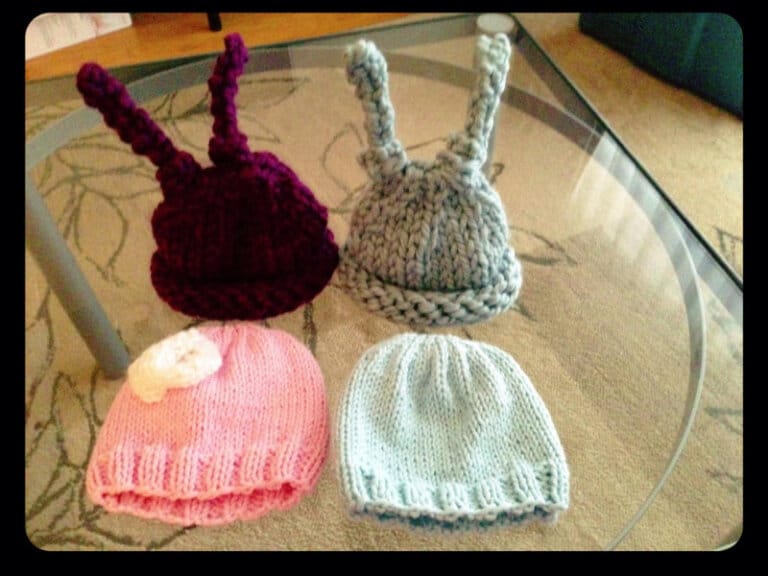 I remember a friend suggesting that I sell my creations – I never did but I was amazed at how profitable selling knit and crocheted items could be.
From custom hats to fancy scarves to sweaters and dishcloths, the possibilities are endless when it comes to yarn creations.
Plus, knitting and crocheting can be a very relaxing activity – so you can make money while doing something enjoyable!
6. Printables
So creating printables isn't really a hands-on craft, but coming up with a good product requires you to be creative and crafty.
Making and selling printables, such as schedules, art prints and coloring pages, is an amazing way to earn a passive income!
Online programs such as Canva are a great place to create your designs.
If you still need more help with designing printables, consider taking a printable course!
7. Custom Vinyl Designs
Remember that Cricut I mentioned earlier? Let's talk about how you can use it to make and sell custom vinyl designs.
The possibilities really are endless with this one: tumblers, coffee mugs, picture frames, keychains, t-shirts, masks, car decals, nightlights, etched glass – and these are just a handful of ideas!
When you use a Cricut, you really have full control over your designs – so you can really take advantage of customizing products for your customers and charging appropriately for unique designs.
8. Gift Baskets
We all have that hard-to-shop-for person in our lives.
Nine times out of ten we either get them a gift card or – a gift basket!
Gift baskets are fun to create.
You get to pick themes, choose items and create a beautiful and unique presentation.
This is a great craft business idea if you plan on sticking to the local market.
Network with other small businesses and see if you can cut deals on their products to include in your baskets!
Get some gift basket ideas on Pinterest!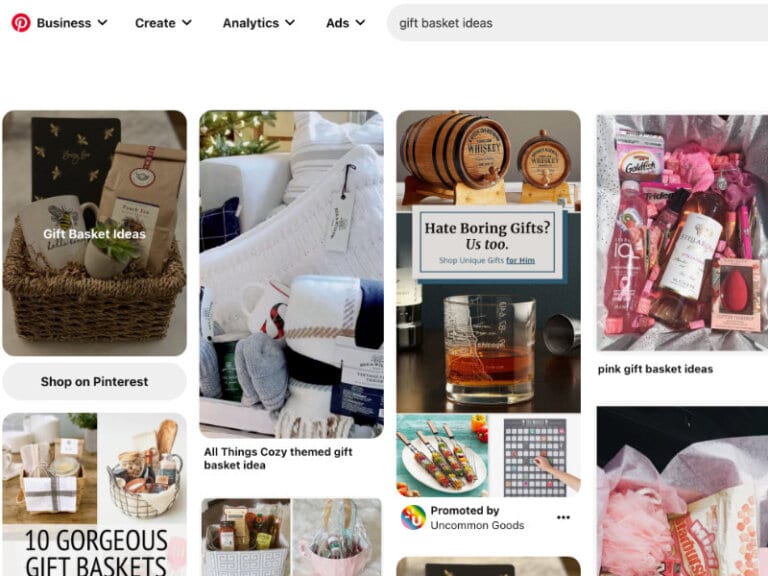 9. Custom Portraits
Are you handy with a paintbrush?
Do you know how to use software such as Procreate to create digital art?
You could offer to create custom portraits for people.
Some popular custom portrait ideas include painting individuals with deceased loved ones and creating unique portraits of family pets.
If you know how to use a program like Procreate, or any other drawing software, the process of creating portraits can be quick and profitable!
10. Furniture
Even though you can order virtually any piece of furniture online, people are going nuts for custom-made stuff. Why? Because they can order something that matches their tastes and perfectly fits their space.
If you're handy with a saw and hammer, you can start a craft business making furniture such as shelves, tables and benches.
Or, you can pick up thrift store pieces and upcycle them into unique creations!
11. Clothing and Accessories
For those who know their way around a sewing machine, making clothes and accessories is a great idea for a craft business.
You can make custom designs or matching sets for moms and little ones.
Don't forget hair bows, headbands, tote bags and more!
However, just like with furniture, you can easily pick up thrift store treasures and repurpose them into amazing pieces.
12. Photography
You don't have to be a professional photographer to make money by taking pictures! Even amateurs with an iPhone can profit from selling photography.
Look for sites that buy photographs to sell as stock photos. Getty Images, Shutterstock and Pixabay are worth checking out.
You can also create digital and physical prints from your pictures and sell them that way as well.
For many bloggers, this is a nice side hustle idea you can start doing. If your blog is geared for blogging, marketing, social media or entrepreneurship, you can provide stylized photos for all sorts of digital ideas.
Craft Business Versus Craft Blog: Other Ways to Make Money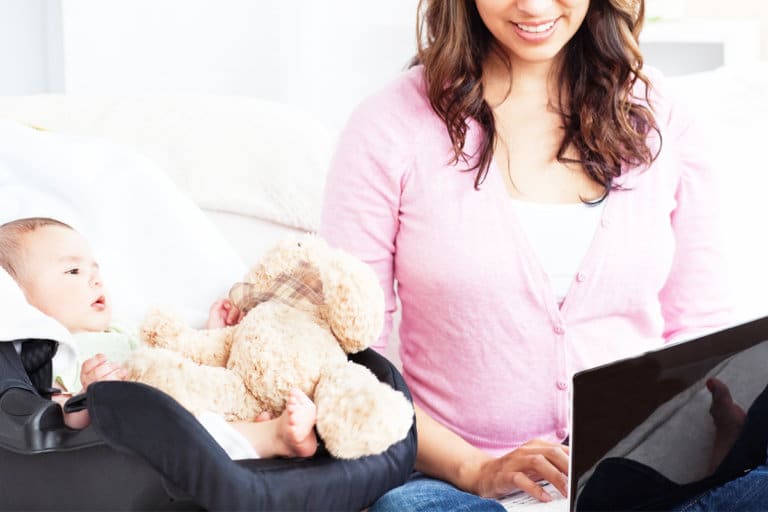 Yes, the primary reason to start a craft business is to make money selling your creations.
However, if you do opt to start a blog, you can start looking at other ways to make money.
Craft blogs are super hot right now with people all over the world looking for new and exciting ways to create and craft.
They tend to be more focused on teaching people how to craft versus selling them, but you can definitely leverage this to create additional income streams!
Monetize Your Blog
If you opt to create a blog you can easily make more money by monetizing it. This can include ad placements and affiliate products.
For example, if you post craft tutorials, you can link to the products you are using through Amazon's affiliate program. Every time someone clicks on the links and makes a purchase (even if it's not the product you linked to), you can earn a commission!
The other popular method for a craft business is to do sponsored content. Many craft bloggers go on Instagram to promote sponsored content.
Write Craft eBooks or Online Courses
Do you have a passion for crafting and a knack for teaching?
You can earn some extra income by translating your talents into books or courses.
This is a great passive income stream meaning that you only have to do the initial work and then wait for the money to roll in!
Sell Supplies
Do you have some extra craft supplies laying around?
Did you find an amazing deal at Michael's? You can turn around and sell supplies through your site and make some extra income.
Instead of just selling supplies, you can also create craft kits to sell as well.
Think of different crafts you can supply and package for customers to make their experience super easy and convenient.
Sell Busy Boxes
All over Facebook and Instagram I keep seeing busy boxes for kids! These can be educational, fun and creative activities for kids. This type of craft business idea does take a lot of thought, but with the right products you can capitalize on this hot trend.
Let's Get Crafting!
Are you ready to get started with your craft business?
Hopefully, these ideas will get you started on your journey to work from home!
Do you have a craft business? Or a business idea I missed? Let me know in the comments!