Are you ready to monetize your blog?
Displaying ads is one of the most common ways that bloggers monetize their site to earn money!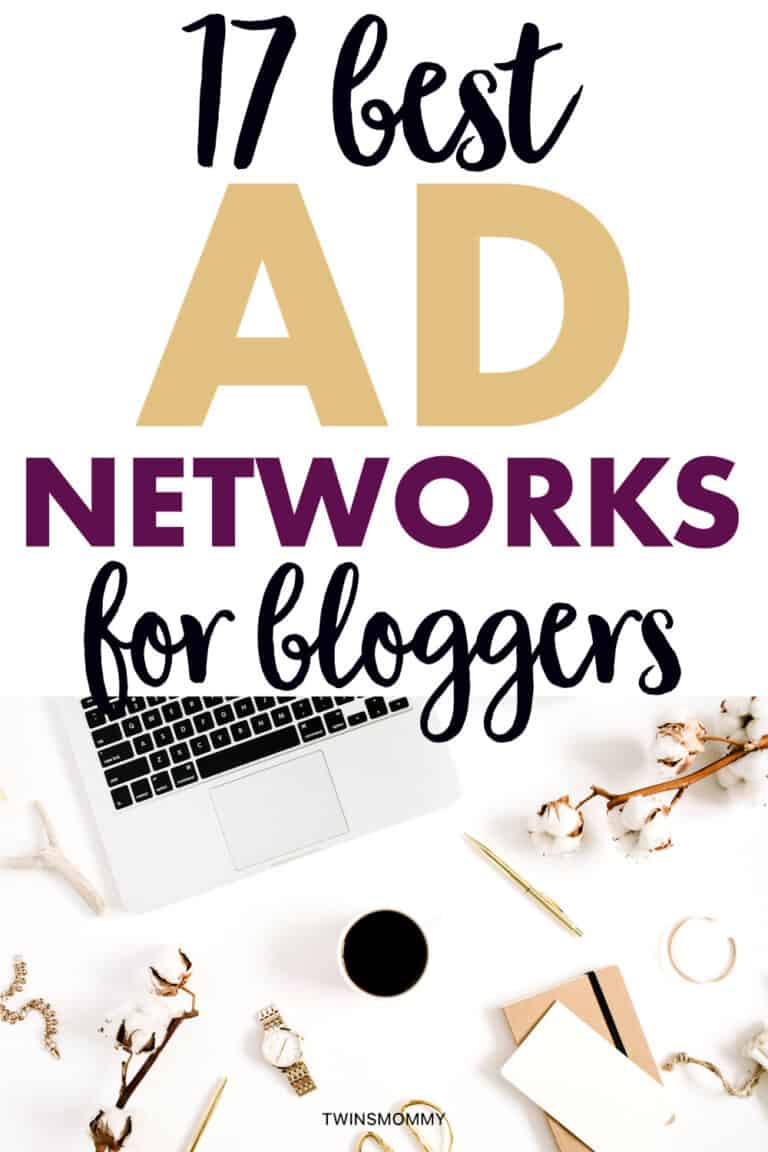 I know you spend a lot of time writing amazing content for your blog.
I got into blogging because I was passionate about sharing information and helping people solve their problems.
But after a while, I thought, "Is there more I can do?"
I started looking at ways I could actually earn a living from doing what I loved.
I started designing courses and products to make some money.
But then I learned about ad networks and I couldn't wait to jump on board!
Display ads is an easy way to make money.
As long as you get some traffic to your blog, you can earn a side income just by displaying advertisements for companies and publishers.
So easy, right?
If you're ready to get started with ad networks, let's look at what they are and how they work.
Then we'll get into the best ad networks for bloggers!
What Are Ad Networks and How Do They Work?
An ad network is a service or platform that connects bloggers with advertisers.
It allows bloggers to place ads on their blogs and earn money when an action is performed, such as clicking a link or making a purchase.
The ad network takes on publishers willing to display ad their sites and sets up campaigns for their advertisers that are related to where the ads are posted.
For example, if you have a mom blog, the ad network would post ads relevant to that audience.
They can also use analytics from the user's web searches to create ads.
So while you may have a mom blog, an ad displayed to a specific reader may have to do with indoor houseplants if that's what they were searching for.
Once you get into an ad network you can do more to ramp up your income from Mediavine and other ad networks.
What To Look For in an Ad Network
While I'm going to list the best ad networks for bloggers in this post, not all of them are equal, and not all will suit your blog.
To make sure you pick the best ad network for your needs, here are some things you should look for:
Payment Model
There are different ways ad networks determine how much you will get paid. These are the most common ones:
CPC (Cost Per Click): You get paid whenever a user clicks an ad.
CPM (Cost Per Mille): You get paid per 1000 views.
CPA (Cost Per Action): You are paid based on the action the user takes, such as making a purchase or signing up.
When you're just starting out, the payment model isn't a huge deal, but you should definitely have an understanding of what you are signing up for!
Traffic Requirements
Many ad networks require that you have minimum traffic requirements before they will accept your application, and this is usually based on unique monthly page views.
For example, Mediavine is 50,000 sessions.
If you're not sure how to check your monthly traffic, download the Monster Insights plugin for your WordPress site and connect it to your Google Analytics.
You can avoid wasting your time applying to ad networks where you don't meet their minimum requirements.
Minimum Payout and Payment Frequency
If you're looking to sign up with the best ad networks for bloggers, you want to get paid – right?
Different ad networks offer different minimum payouts. Some you can cash out when you have $5, while others make you wait until you have $100.
Plus, some will only pay out at certain intervals, such as once a month or once a quarter.
Pay attention to the minimum payout and payment frequency so you can better understand how often you can make money!
In this Youtube video I share my income streams – one of them being my ad income.
The Best Ad Networks for Bloggers
Bloggers have a lot of options when it comes to ad networks.
There are networks that specialize in specific niches, like fashion or beauty, and there are generalist networks that work with a wide range of brands.
There are also networks that work with influencers, like YouTube stars or Instagram celebrities.
With so many options available, it can be tough to know which network is right for you. To help you make the best decision, here is a look at the best ad networks for bloggers.
1. Mediavine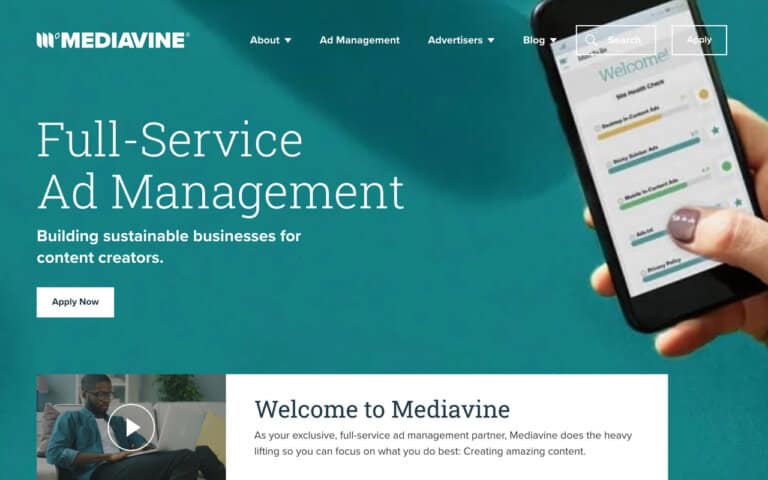 If you are looking for the best ad networks for bloggers, check out MediaVine!
It's popular with lifestyle bloggers, but bloggers in other niches do very well with MediaVine.
MediaVine has a "creator first" approach and is easy to get started with. The minimum traffic requirement is only 50,000 sessions per month – unlike other ad networks that look for 100,000.
Another perk is they offer high CPMs and they're known for their excellent customer service.
2. Google AdSense
You've probably heard of Google AdSense. It's the most popular ad network platform on the internet.
It's one of the best ad networks for bloggers, and all you have to do is add it to your site. Plus, Google will create contextual ads.
This platform will even experiment to find the best ad placement locations on your blog.
3. Amazon Associates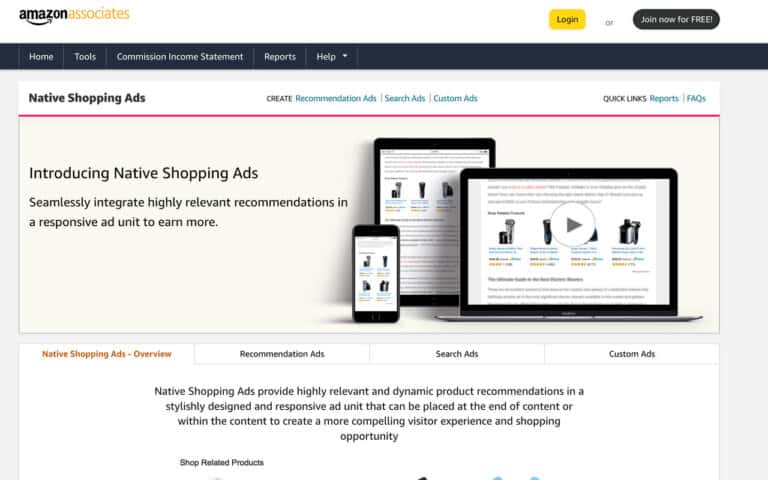 Amazon Associates is Amazon's affiliate program, but it also includes a feature called Native Shopping Ads that allows you to display ads with a hands-off approach.
You can automatically display relevant products from Amazon, and if visitors click on the ads, you earn a commission if they make a purchase.
You only get paid if they check out, but you can earn money even if they buy a product different from the one displayed on your site.
Just make sure you understand Amazon's policies because they tend to be stricter than other ad networks.
4. Ezoic
Ezoic is a monetizing platform that can be easily integrated with affiliate networks like Media.Net (#6) and Google Adsense.
This ad network is AI-led that is designed to learn and increase your earnings! You can drag-and-drop testing locations, choose goals, and run tests.
Unlike other ad networks, you don't need a minimum number of sessions to your site, and the minimum payout is $20.
5. BuySellAds
When you use BuySellAds, you can list your blog on their marketplace with your stats and details, and advertisers can buy advertisement slots.
You can accept or reject offers, choosing ads that are relevant to your niche.
BuySellAds is free to use and only charges a 25% commission when the deal is done, but you have complete control over the prices you set and the types of ads you want to display on your blog.
6. Media.Net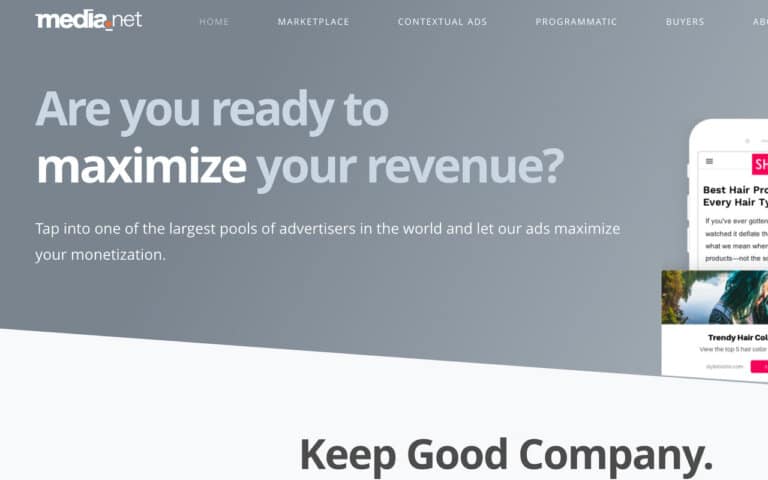 Media.Net is a quality ad network and possibly the best Google AdSense alternative.
You can set up both text and display ads, and Media.Net will determine the best ad sizes for your site.
The minimum payout is $100.
Personally, I haven't heard of many bloggers using this ad network.
7. Popads
Popads is one of the best ad networks for bloggers, especially for those who have smaller blogs!
There are no minimum traffic requirements, and is actually one of the best CPM rates.
The minimum payout is $5, and they pay through PayPal and Pioneer. You can also set up auto-withdrawal.
8. Monumetric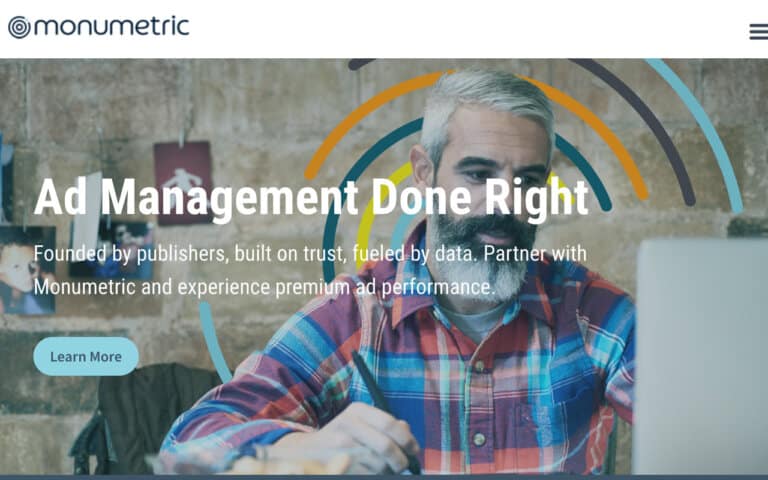 This publisher-friendly ad network doesn't interfere with your user experience and allows you to list your available ad inventory.
So if you don't want to display ads from specific companies, Monumetric will make sure that content doesn't display on your site.
But you do need at least 10,000 page views per month, or you can pay a one-time $99 fee if your site is under 80,000 views.
This is a popular ad network for many bloggers and many use this before they go into using Mediavine.
9. AdThrive
AdThrive is one of the best ad networks for bloggers – because is focuses on bloggers in the lifestyle niche.
Think food, travel, home, DIY, parenting, and more!
But you don't have to be part of any of these niches to join.
These are just the types of advertisers that work well with AdThrive.
This ad network offers popular ad sizes and guarantees payouts. So even if AdThrive doesn't get paid by an advertiser, you still get paid.
They do look for mostly US-based traffic, and you need at least 10,000 page views per month to apply.
10. Chitika
Chitika is a great alternative to Google AdSense and is popular with new bloggers. It monetizes search traffic, making it a good choice if your blog has a good volume of search traffic.
You can sign up right away, and there are no minimum traffic requirements!
The minimum payout is $10 through PayPal and $50 by cheque. It also provides amazing support for bloggers.
11. Bidvertiser
This older ad network is still trusted by many bloggers and offers different types of ad formats. This makes it easy for you to choose the types that best suit your blog.
Bidvertiser offers timely payments and a minimum payout of $10.
12. Adbuff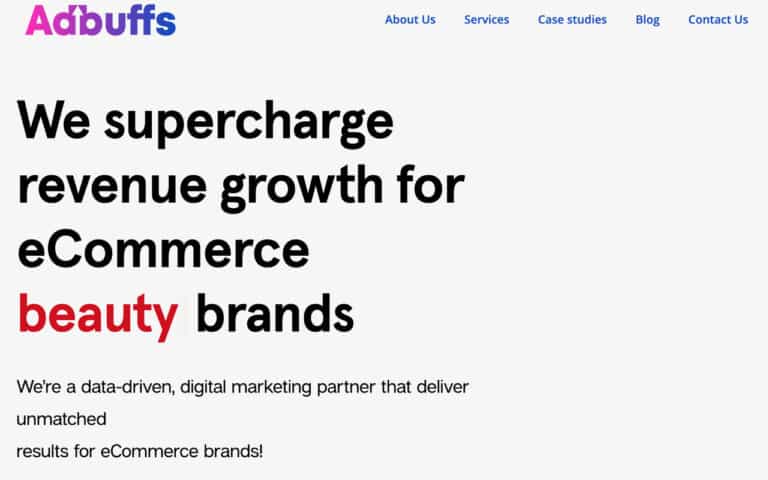 With Adbuff, you only need 2000 unique visitors per day to your blog to qualify, and they offer high CPM rates.
They partner with big advertisers who offer quality ads, and their interface is easy to use. You can even get a mobile app!
The minimum payout is $100 and can be done through PayPal, Payoneer, and wire transfer.
13. RevenueHits
RevenueHits determines their payouts based on reader engagement – unlike other ad networks that look at site traffic, ad clicks, and ad impressions.
They work more like an affiliate program, where the reader has to complete an action in order for you to make money.
There's no minimum traffic requirement, and payouts range from $10-$50 per action or acquisition. The minimum payout is $50.
14. SHE Media
This digital media company is owned by women and includes popular brands such as BlogHer and SheKnows. They also have an ad network called SHE Media Partner Network.
This ad network prioritizes female-focused content creators, and the ads are aimed at women – perfect for mom bloggers!
They do look for at least 20,000 page views per month and require at least two display ads per page. The minimum payout is $20.
I also have to note that SHE Media offers the opportunity to monetize your social media through sponsored posts. Very cool!
15. Infolinks
Infolinks can help you monetize your blog by placing visual ads at specific keywords in your content.
They also offer other types of ads, such as notification bar ads and vertical ads.
Their minimum payout is $50, making this an easy way to earn money from your blog!
16. PropellerAds
This popular ad network uses a variety of ad types to help you monetize your blog!
PropellerAds offers traditional display ads, smart links, and browser push notifications. This gives you lots of control over how forward you want to be with your ads and monetization strategy.
It's also easy to get paid! You can get weekly payouts at a minimum of $5.
17. Sovrn
Sovrn is definitely one of the best ad networks for bloggers you should consider – especially if you are a new blogger.
They offer different high-quality ad formats, such as video ads, onScroll ads, header ads, and banner ads.
Sovrn also features unique monetization tools so you can create the best ads for your blog and get the best price for your advertising space.
You can track your progress through insights, optimize your performance, and increase your income.
Are You Ready to Monetize?
It does take some work to get the traffic you need to sign up with an ad network, but getting there is a great way to make money from your blog!
Once you get some income from your traffic, you'll want to start thinking about doing some affiliate marketing to make even more money!
You can also check out these posts about earning an income from blogging:
Have fun!
Now it's your turn – Have you ever tried an ad network? How did it work out? Let me know in the comments.
And don't forget to pin!