There are many teachers out there that worry about how they are going to make ends meet during the summer break.
To me, teaching is one of the most important professions in the world and I am glad that these hardworking individuals get a well-deserved break during the summertime.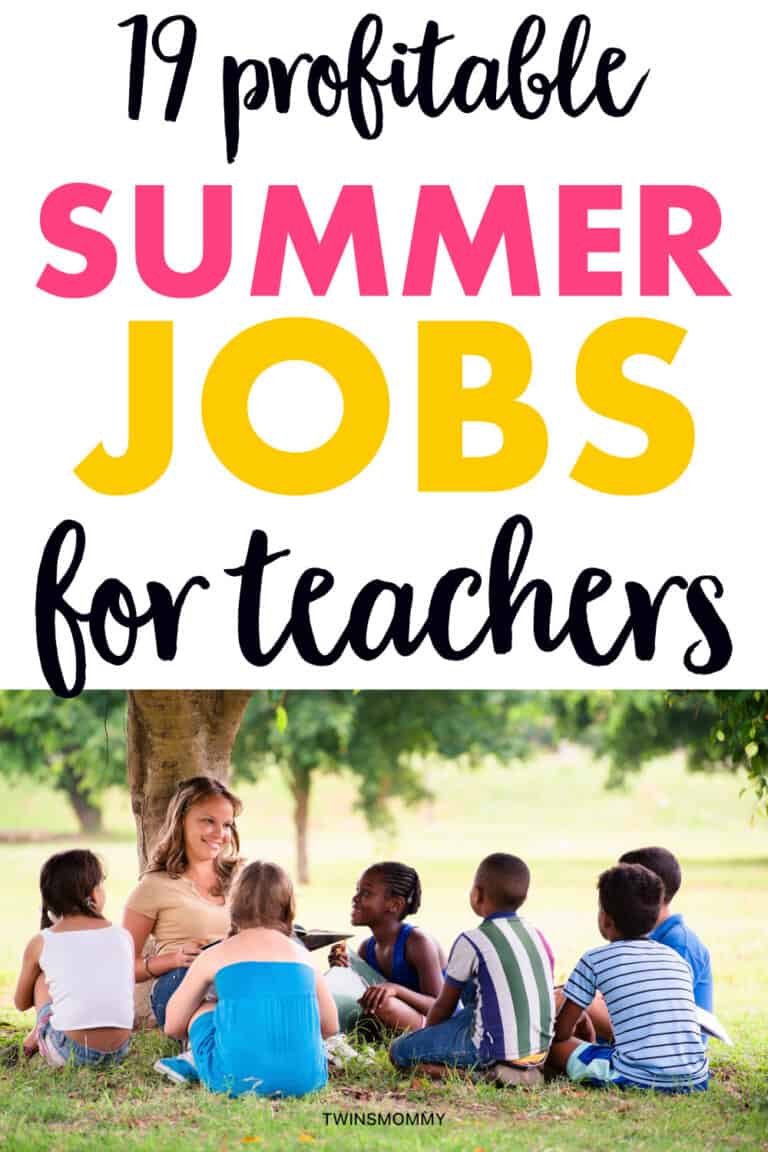 Before I had my twins, I worked in the school system and I had a blast!
It was my favoriate job ever! I had fun teaching students and engaging in the school culture!
However, it doesn't help that teachers pay cheque takes a break as well!
If you are a teacher or are thinking about becoming one, you may be wondering how you can continue to earn money during the summer.
Don't worry – I have you covered!
Here are some amazing profitable summer jobs for teachers you should check out!
Do Teachers Get Paid in the Summer?
If you're already a teacher, you know the answer to this.
However, if you are thinking about getting into teaching and are concerned about your income during the break, it's important to know if teachers get paid in the summer.
The short answer is, no, teachers do not get paid in the summer.
In many cases, teachers can choose to have their pay from the school year spread out over 12 months to help with money management over the summer holidays.
But while having the summer off is a huge benefit to teachers, it can definitely cause financial stress.
Unfortunately, teachers do not qualify for employment benefits – but this can be used to their advantage by finding profitable summer jobs!
While not ideal for most, it's a great way to earn an income without worrying about any money earned affecting benefits.
Remote Education Jobs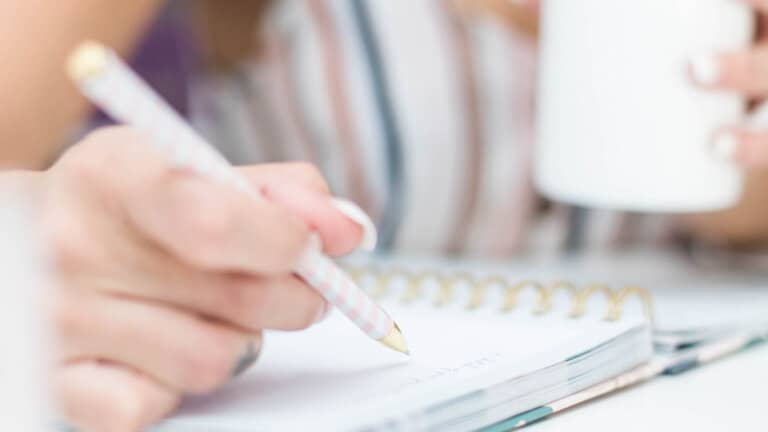 1. Online Tutor
One of the best summer jobs for teachers is to tutor online!
You already have teaching experience so you can offer tutoring services from the comfort of your home.
When you tutor online, you can create your own lesson plans and focus on a subject you specialize in.
You can also set your own hours and wage, with many online tutors charging up to $60 per hour.
Or, if you want to work for someone else and not worry about drumming up clients, you can check out sites like WyzAnt, TutorMe, and Tutor.com.
2. ESL Instructor
If you are looking for English teacher jobs, consider teaching English as a second language online.
ESL instructors are paid very well.
You can start by checking out websites such as VIPKid, Skooli, and Gogokid.
There are many countries that encourage their students to learn English, so there is no shortage of jobs!
As a teacher, you definitely have an advantage, since most of those companies require experience and a Bachelor's degree.
Being an ESL instructor is a virtual teaching job where you can choose your hours (within the ones offered to you) and design your own curriculum.
Some ESL instructors earn up to $1000 per month!
This is definitely one of those work-from-home summer jobs for teachers you need to check out.
3. Online Course Instructor
If you are looking for online teaching jobs from home, why not create your own course?
All you have to do is come up with a topic you are knowledgeable in and create presentations and documents for your students.
Plus, once you have built the course, you can earn a passive income!
Check out my post on how you can make money with your skills.
Online Summer Jobs for Teachers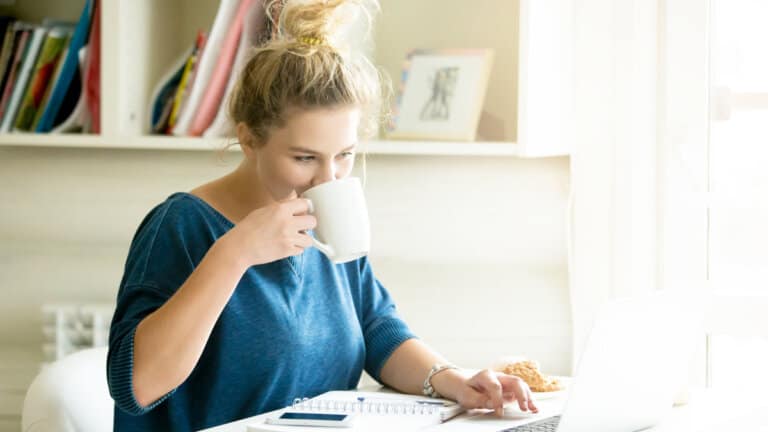 4. Sell Digital Products
Digital products can include a whole range of things from printable worksheets for kids to video tutorials and ebooks.
In fact, I have over 35 digital product ideas that you should check out!
As a teacher, you should really consider looking at sites like Teachers Pay Teachers to sell printable worksheets and other classroom materials.
In the summer, many teachers will be looking for digital products to prepare for the school year or support their tutoring services or summer school classrooms.
Plus, this is a great way to earn a passive income! You only need to design the material once and let it sell itself.
This way, you can earn money all year long!
5. Freelance Writer
You don't need professional writing experience or credentials to become a successful freelance writer. However, you do have to know how to write!
As a teacher, you can really get involved in the teaching niche and find websites that will pay for your written content.
Check out publications such as Teachers & Writer Magazine and The School Magazine, or look for freelance jobs related to educational writing.
6. Blogger
While blogging does take some time to become profitable, it's something you can start as a side hustle during the year and grow in the summertime!
Simply figure out what you are passionate about and write informative posts to attract readers who share the same interests.
As a teacher, you can also blog about teaching! This is a huge niche right now and you can monetize your content by offering products or services or by getting involved in affiliate marketing.
Make sure you take a look at my post on how to monetize a blog and make money!
7. Virtual Assistant
Being a virtual assistant can encompass a multitude of jobs including:
Answering emails
Booking appointments
Managing social media accounts
Making presentations
Creating newsletters
Writing blog posts
Creating graphics
This could be an easy summer job for teachers since you can decide how much work you want to take on and what tasks you want to offer.
To get started, check out job boards such as Indeed and Flexjobs or post a gig on Fiverr.
You can also network with bloggers and hang in Facebook groups to get some work.
Part-Time Jobs for Teachers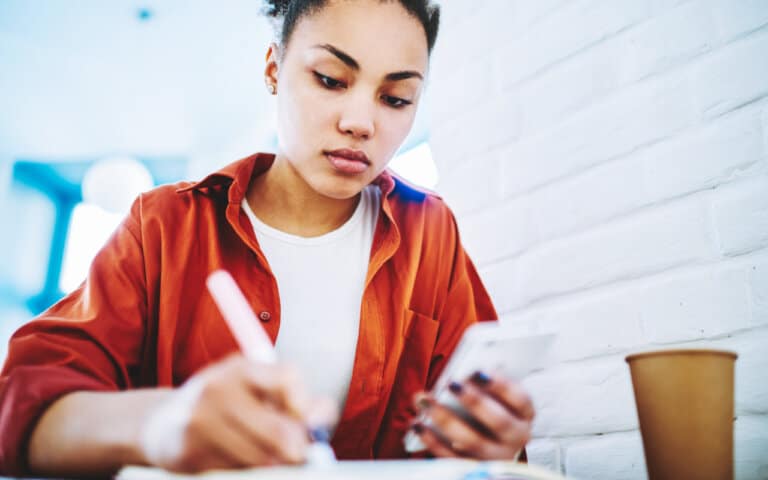 8. Airbnb
If you want to enjoy your summer break and still earn an income, you can always rent out the space in your home as an Airbnb.
Just make sure if you are currently renting your home that you don't break any agreements in your lease.
Also, look into your homeowner's insurance policy to make sure you are good to go.
When you use a site like Airbnb, they help you vet guests and establish clear boundaries and expectations.
9. Gardener
Gardening and landscaping are perfect jobs for teachers in the summer since they involve temporary work during the warmer months.
You can enjoy the great outdoors and get plenty of sunshine while making some money!
Talk to local senior homes to see if they need any help with their landscaping.
You can also let your friends and family know on Facebook that you are offering this service.
10. Dog Walker
Dog walking services are super popular, especially in bigger cities and in the summertime.
Dog owners still have to work but they want to make sure their pooches still get enough fresh air and exercise during the day.
Being a dog walker is a flexible job where you can choose how many clients you want to take on!
You can also continue this part-time year-round in the evenings and on the weekends.
Advertise your services on social media or look for jobs on sites like Rover.com and Care.com.
11. Tour Guide
Check out your local area to see if any tourist or historical areas require a tour guide for the summer.
Or, you can start your own services and offer your own guided tours around your city.
This is a great way to take a break from kids while still getting to educate people! You'll also get to do public speaking and get your exercise during the summertime.
12. Delivery Driver
With the upswing in online shopping, delivery drivers are in high demand so this can be one of those summer jobs for teachers you should consider!
You can deliver parcels for Amazon or even get into food delivery for services such as Door Dash and Skip the Dishes.
All you need is your own vehicle, driver's license, and insurance.
It's a low-stress summer job for teachers and you get to pick your own hours!
Work From Home Summer Jobs for Teachers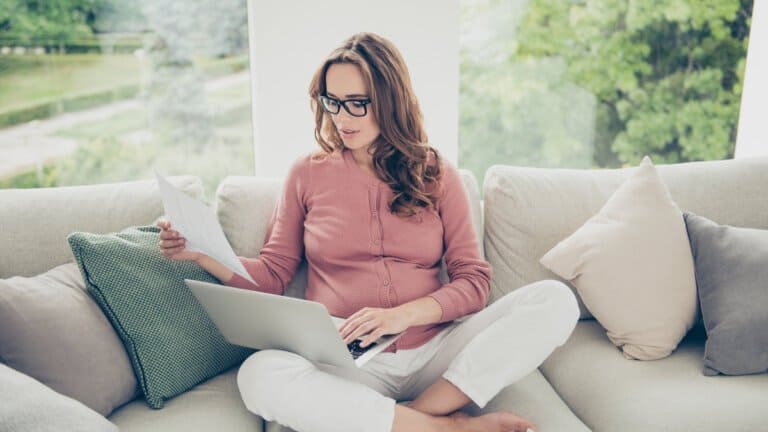 13. One-on-One Tutor
Instead of offering tutoring services online, you can tutor kids one-on-one during the summertime.
This is a great way to support kids in your community if they need extra help or are falling behind.
While you can certainly travel to their homes to provide your services, you can definitely have students come to you so you can maintain a flexible schedule and work from home.
14. Data Entry Clerk
Organizations and businesses are always looking for someone to handle their data entry tasks. While it may seem like a menial task, it can definitely be a profitable summer job for teachers.
Basically, data entry involves using a computer to enter information in a database including inventory information, payments, and customer comments.
You don't even need to know how the data is being used.
Companies know what they are looking for, they just want to pay someone to do this job for them.
Take a look online for freelance data entry jobs to get started!
15. Bookkeeper
If you're handy with math and numbers, you can make money in the summer as a bookkeeper! You don't need special training or experience to offer this flexible service.
Bookkeeping is a popular side-hustle, especially for teachers, since you can work for small businesses and handle smaller jobs.
You get to decide how many clients you take on and how many hours you work.
Plus, when you head back to the classroom in the fall, you can continue this as a side job and earn some extra income.
Tell your family and friends you are interested in bookkeeping and use social media to advertise your services.
You can even reach out to local small businesses to see if they need any help!
16. Translator
If you're fluent in more than one language, you can make some money over the summer by translating.
This is a great work-from-home summer job for teachers because all you need is internet access and the ability to translate content into another language.
You may find yourself translating more technical information such as guides and informative posts or providing localized translations in a more formal form of the spoken language.
Working With Kids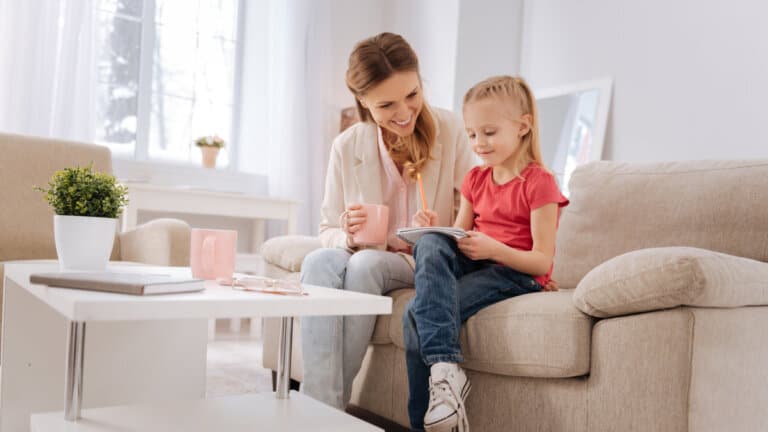 17. Summer Camp Counselor
Summer camp jobs for teachers are easy to come by since they are only staffed for the summer.
And, to be honest, many are short-staffed so it's easy to find summer jobs for teachers at camps.
Check out your local YMCA, churches, and community organizations to find jobs.
As a summer camp counselor, you'll have the opportunity to enjoy the great outdoors while helping kids engage in camp activities.
18. Summer School Teacher
If you're looking for easy summer jobs for teachers, why not continue teaching?
As a summer school teacher, you can enjoy doing the job you love but with shorter and more flexible hours.
You may also have more liberty when it comes to your curriculum, meaning that you can teach unique classes or even take your lessons outdoors!
19. Babysitter
Babysitter over the summer is perfect because you can earn an income without committing to a full-time job that you'll have to leave in the fall.
This will give you an opportunity to interact with children over the summer while getting to choose your hours.
Mostly, parents will be looking for a babysitter while they are at work but you may also pick up some evening and weekend hours as well.
Put the word out in your community or use Facebook to find the perfect family to babysit for.
20. Summer Program Worker
Speaking of local community recreation centers, many offer free summer day programs for children in lieu of daycare.
Not only do they help give parents a break but they are filled with fun activities that will keep children engaged and busy during the summer holidays!
The Best Summer Jobs For Teachers
There you go!
These summer jobs for teachers should get you started on earning an income during the break while still enjoying your summer!
Do you have any summer job ideas you want to share?
I'd love to hear them in the comments!
Please Pin me!