What are some jobs 15 year olds can apply for? Where can you work at 14?
If your teen has started to show an interest in getting a job and earning money, I can imagine these are some of the questions you're asking yourself!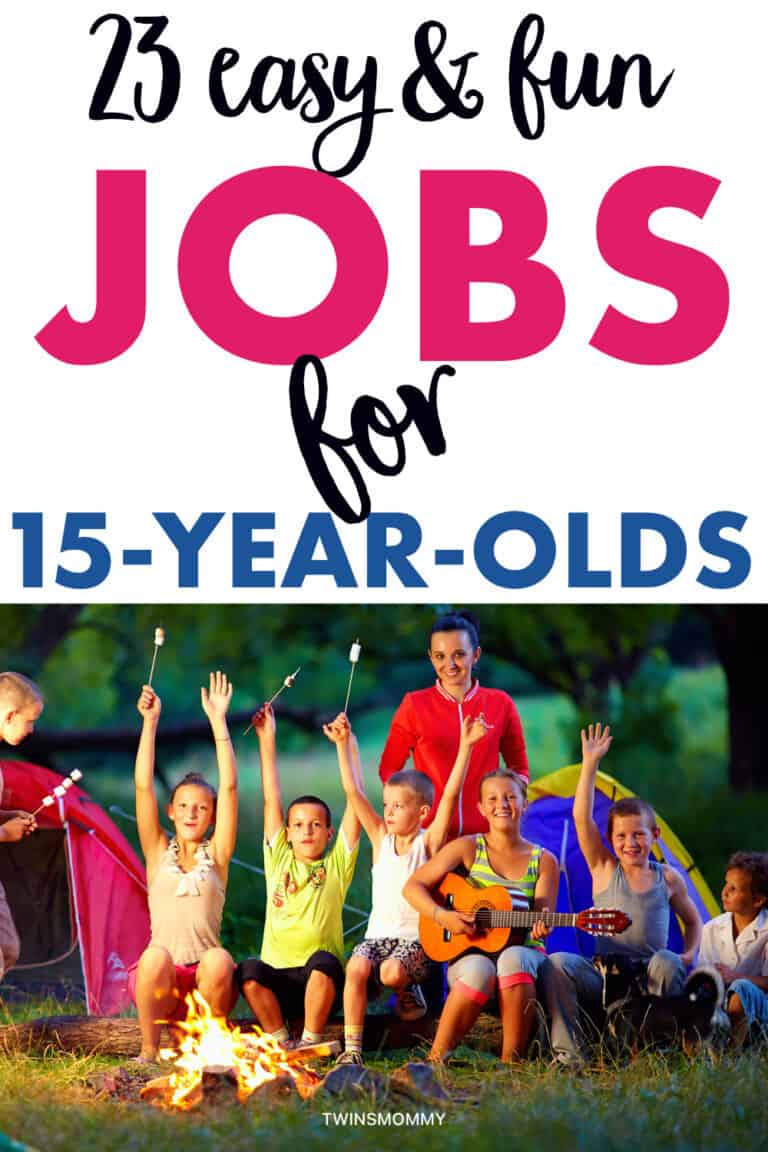 Working as a teenager is a wonderful opportunity for them to gain valuable experience and skills that will help them find employment after they finish school or continue on to college.
So, of course, you want to help them out!
Nowadays, there are many job opportunities out there for teenagers.
They can choose to work in stores, in the community, and even online.
But before we look at the list of jobs for 15 year olds, let's go over some of the legalities as well as how you can help your teen find a job as well as set them up for success.
Jobs for 14-15-Year-Olds: Is It Legal?
Depending on where you live, there may be laws that limit the type of work your teen can do and how long they can work for.
For example, teens cannot work at hazardous jobs and, in some places, teens cannot work more than 3 hours on a school day or 8 hours on the weekend and summer holidays.
Other than potential limitations set out by law, many places will hire 14-15-year-olds to work part-time hours!
This means that your teen can easily get a job that works around their school schedule or gives them full-time hours in the summer.
How to Help Your Teen Find a Job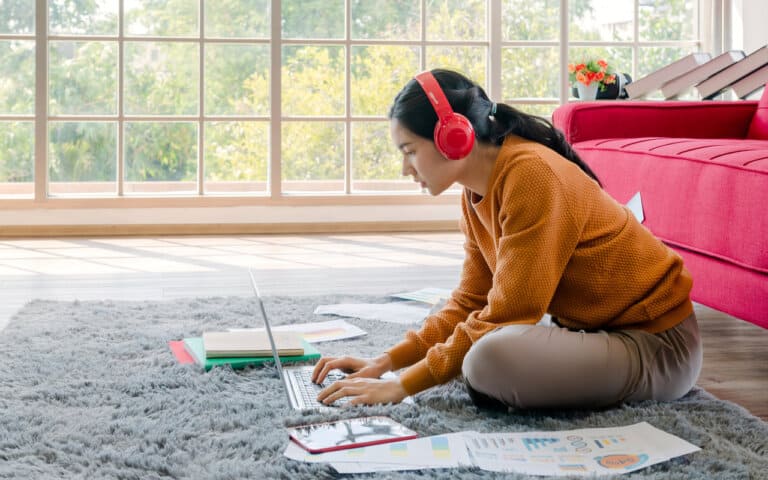 Learning how to find a job is an important life skill but it's not something your teen has to learn by themselves!
Here are tips for helping your teen find a job:
Put together a resume: Even if your teen has no prior work experience, it's still important to create a resume. They can include their academic achievements, extracurricular activities, and any volunteer work. They can use teachers and coaches as references. You may have to help them if they've never put together a resume before.
Find job openings: Look for places that are hiring part-time or summer positions. They can also use social media if they want to offer services or job boards if they are interested in working online.
Practice interviewing: Interviews can be nerve-wracking, even for adults. Use YouTube to find role play videos of job interviews and practice with your teen.
Your teen may become discouraged if they can't find a job, so make sure you encourage them to keep trying!
Let them know that they need to apply to several jobs over a course of a few weeks if they want a job. As well, sometimes just letting others know like your neighbors, friends and teachers that you are looking for work is enough to score that gig!
How to Set Your Teen Up For Success When It Comes to Working
There's no way you can 100% prepare your teen for the workforce. It's one of those situations where they will learn the importance of hard work and dedication on their own.
But to help them out, you can set them up for success by helping them find a job that suits their strengths and interests – and this list of jobs for 15-year-olds will help!
There are also some steps you can help your teen take before they get started on finding a job.
1. Get Your Teen on a Schedule
Have them work on their schedule, including their time at school, time to study, and any extracurricular activities or sports they are involved in.
This will help them figure out how much they can work before they become overwhelmed.
Here's an example to help your teen stay on track throughout the day.
7:00am-8:00am: Wake up, get ready for the day
9:00am-3:00pm: School
3:00pm-4:00pm: Walk the dog, do homework
4:00pm-8:00pm: Free time
2. Let Them Set Goals
Help them set goals such as how much they want to work and what they want to save their money for.
This will help them stay on track and motivated. Some examples of goals are:
I want to work 20 hours a week
I want to save $1,000 by the end of the year
I want to buy my own car by the time I'm 18
3. Talk to Your Teen About Money
This is a great opportunity to talk to your teen about money and budgeting.
Help them understand how much they will be earning and what their responsibilities will be when it comes to spending and saving that money.
4.Offer Support Every Step of the Way
Don't forget to encourage them! Getting a job at 14-15 years old is a huge step so it's important that you continue to help them manage their money and their work.
You can do this by helping them find a job that fits their schedule, teaching them how to budget their money, and offering support every step of the way.
Also, remember that your teen will learn some important skills along the way and may make mistakes at first, but they will get there!
Jobs for 15-Year-Olds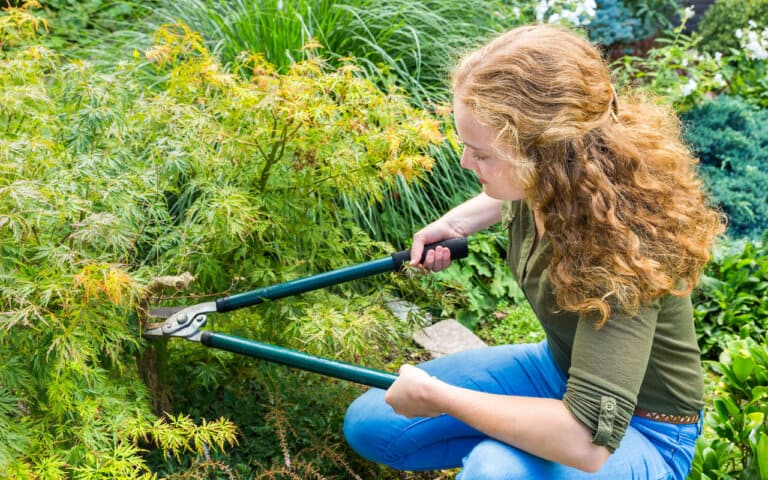 1. Camp Counselor
When it comes to summer jobs for 15-year-olds, your teen can always be a camp counselor!
This will give them an amazing experience with kids along with full-time hours while they are off from school.
If your teen wants help in figuring out how to keep camp kids busy, check out this post!
2. Cashier
If your teen is looking for a part-time job, consider having them apply to a local grocery or retail store.
Many will hire young people to work as cashiers around their school schedule, so retail jobs for 15-year-olds are the way to go!
3. Dog Walker
One of the best jobs for 15-year-olds that love animals is to become a dog walker.
They can work for a dog walking company in your area or reach out in the community to see if any neighbors are looking for dog walking services.
4. Dishwasher
To gain some experience in the restaurant world, your teen can work as a dishwasher in a kitchen.
This is a great job for 15-year-olds because it can eventually lead to other restaurant jobs and more work!
5. Grocery Bagger
Another great part-time job for 15-year-olds is bagging groceries at a grocery store.
No experience is needed and they can use this experience to work their way into a cashier position.
6. Ice Cream Scooper
Is your teen looking for a fun summer job for 15-year-olds? Get them to check out your local ice cream shops for jobs as an ice cream scooper.
Many places will hire teens during the summer so they can earn some money before they go back to school.
7. Lifeguard
While being a lifeguard does require a training course, your 15-year-old can easily get a job as one with the certification.
They can spend their summer outdoors and earn an income while enjoying the warm weather.
8. Referee
If your teen has experience playing a sport and understands the rules, they can get a job as a referee for kids' teams.
This job will keep them active and help them sharpen their sports skills.
9. Babysitting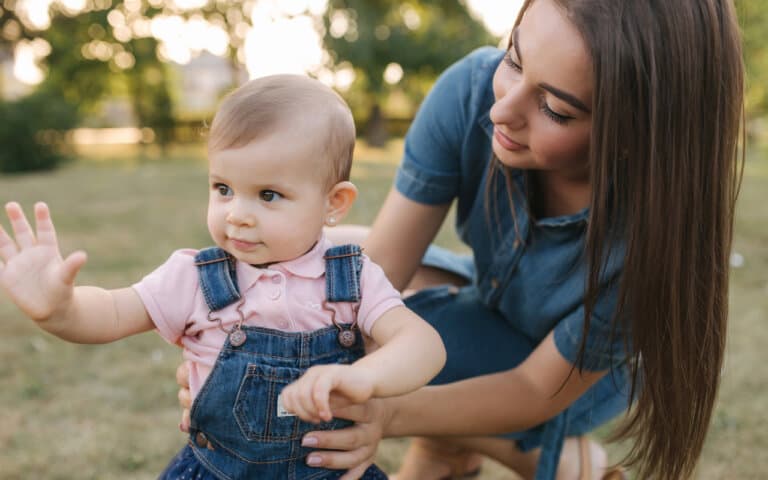 Babysitting jobs for 15-year-olds are probably the easiest way for your teen to make money with no experience.
Have them take a babysitting course and reach out to families in your community. They can also post their services on Facebook to find clients.
My daughter is a tween and excited to do babysitting once she's a little older. She really enjoys the Babysitter Club books and Netflix show!
10. Senior Care
If you know any elderly people in your area, your teen can earn an income taking care of them!
They don't need any specialized training or education – they can simply offer to help seniors with meals, housecleaning, and yard work.
11. Yard Work & Landscaping
Speaking of yard work, your teen may enjoy working outside and earning money as a landscaper.
This can involve mowing lawns, raking leaves, shoveling snow, and tending to gardens. If they do a good job, they can easily get repeat customers!
My son often helps my husband with raking the leaves and cleaning out the gutters. I'm sure when he gets older, he can lean on this for some extra cash!
12. Tutor
If your teen is academically inclined, they can offer one-on-one tutoring services to younger kids. This is a great way to earn money throughout the summer and the school year.
Plus, they say that tutoring can improve the tutor's academic performance. Bonus!
13. Painting
Some adults may not feel comfortable in hiring a 15 year old to do a painting job, but for small painting jobs – fence, deck, basement floor – your teen may do a killing in his neighborhood.
My twins recently helped their grandparents paint the basement floor and each received $20 from it as a gift.
14. House Sitter
If one of your neighbors is going away on vacation, why not have a responsible teen check their mail, water their plants and make sure the house is taken care of?
While house sitting is not a consistent way to earn money, it's still a good option over the summer and holidays.
And, if your teen gets the word out, they may have a full list of houses to maintain.
Online Jobs for 15-Year-Olds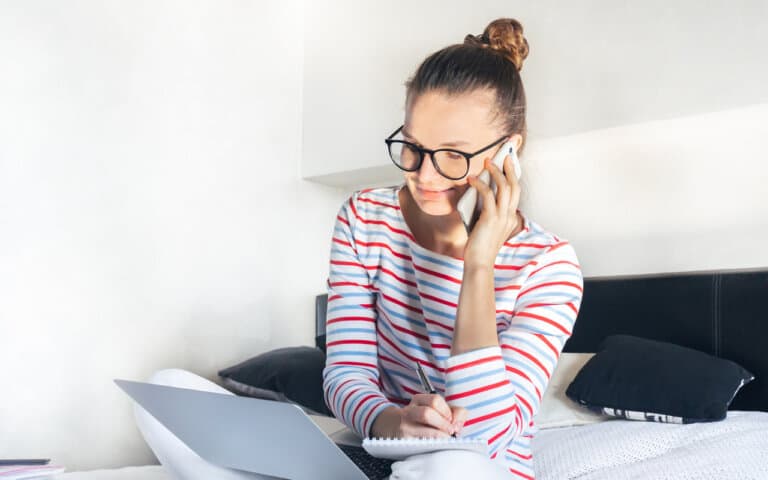 15. Online Tutor
You teen can also make money as a tutor by working online.
They can find clients and set up meetings through video chat programs such as Zoom or Skype.
16. Freelance Writer
If your 15-year-old is good with words, there are some awesome jobs for teens that involve writing – such as part-time content writing!
Freelance writing can include writing blog posts, emails, newsletters, and other online content for small businesses.
Ask around your neighborhood, your teachers, and over in the business district to see if someone needs a writer.
17. Coder
For tech-savvy teens, there is money to be made by coding online.
If they're really good at a coding language, they can write code on a freelance basis or create and sell courses to help other people learn how to code.
18. Use Fiverr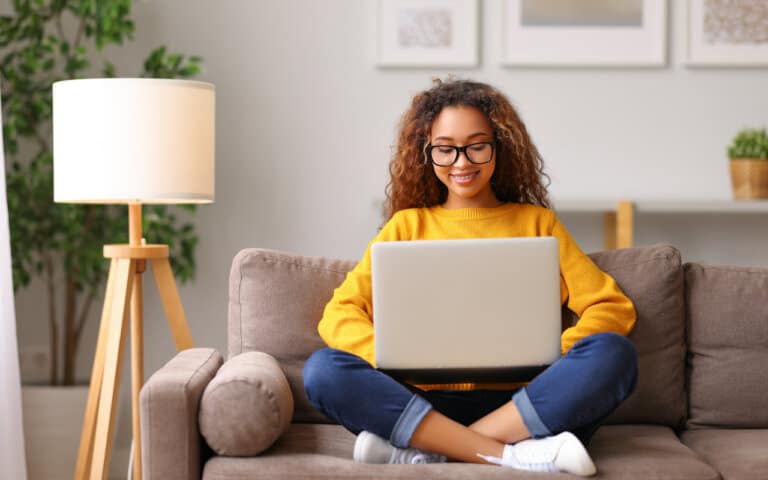 Fiverr is a gig economy site that allows sellers to offer a variety of products and services online.
There are many online jobs for 15-year-olds that can be listed and sold on Fiverr such as logo design, voiceover work, video editing, tutorials, and more!
19. Proofreading & Editing
There are many online jobs for 14-15-year-olds that are quick, easy, and require no experience – such as proofreading and editing!
They can offer their services to proofread and edit essays, resumes, and more.
To start, ask other students and your family to see if someone needs an editor.
20. Test Apps and Websites
Your teen can earn money online simply by testing new mobile apps, websites, and hardware.
Many sites will pay between $10-$20 per test.
21. Take Online Surveys
If your teen is looking for a way to make a little money in their spare time, they can take online surveys through sites such as Swagbucks and Survey Junkie.
They can earn cash, gift cards, and coupons by answering questions!
22. Sell Handmade Items
For crafty 15-year-olds, it's easy to set up an online shop or use social media to sell handmade items.
They can make crocheted items, soaps, candles, home decor, and more!
23. Start a Youtube Channel
Youtube doesn't all children under 13 to start a Youtube channel, but if you are between 13 and 17, you can start a channel with your parent's permission.
While this isn't a fast or sure-fire way to make money as a teen, you can build this slowly so that by the time you graduate high school, you have a successful channel.
If you don't want to show your face, that's okay too! There are many faceless Youtube channels that do well and make money.
The Best Jobs for 15-Year-Olds
So, what are the best jobs for 15-year-olds?
I feel, babysitting, yard work and camp counselor as the the jobs that are the funnest and teach a sense of responsibility and confidence.
If your teen likes the outdoors then dog walking, being a life guard and being a referee for a sports game the ultimate teen job.
Whether your teen wants to save for college, a new car, or just wants to have some spending money, getting a job is a great way for them to gain experience, develop skills, and learn how to be independent.
While they may not succeed right away, your encouragement will help them keep trying until they find a job they love!
Just make sure that they work around their schedule so they don't get overwhelmed and miss out on the fun parts of being a teenager.
Now I want to know: Did you have a job as a teenager? What did you do?
Let me know in the comments – I look forward to hearing your stories!