You are ready to learn how to start an email list?
No?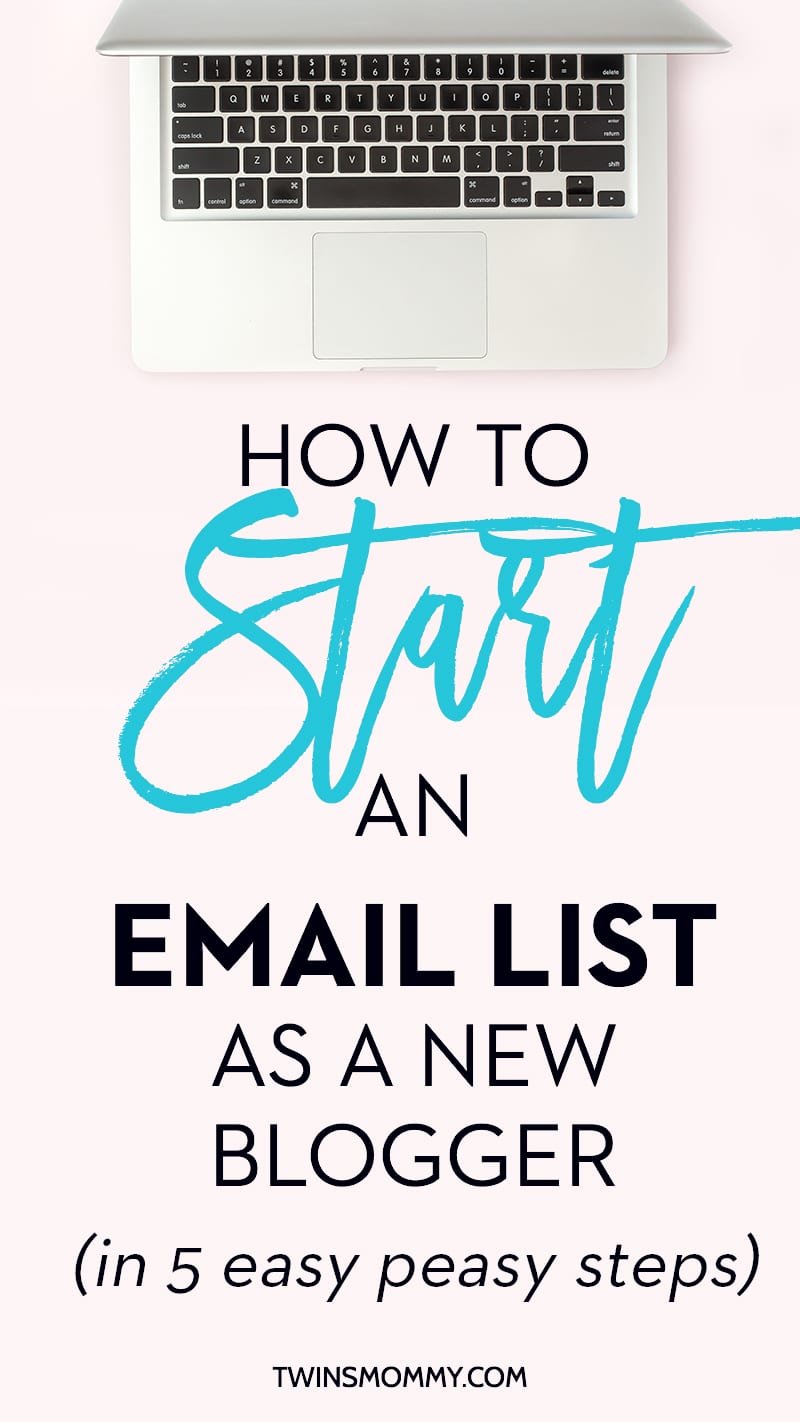 You have a blog and you're focussing on how to start monetizing your blog.
I get you. I did that exact same thing, but I did it a little bit differently. Instead of quickly adding affiliate links to my blog posts, I started an email list.
Wait!
How does starting an email list equal making money with your blog?
When you dissect what all the big bloggers say about making an income with their blog, the number one strategy they use is email marketing.
Not social media marketing.
Not content marketing.
Or influencer marketing.
Just basic email.
Why is email so effective in driving sales?
Why Starting An Email List is For You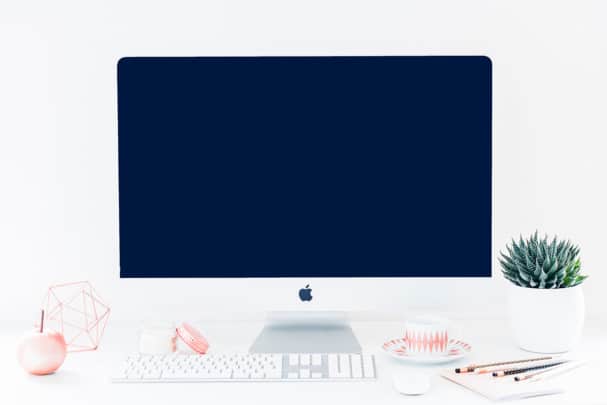 Okay.
You may be thinking, well I'm a mom blogger. I just started blogging three months ago and I only have 3 posts. Why should I start an email list?
Here are some reasons why it's important you start today.
You Connect With Your People
Your people are your followers.
These are your readers, commenters, pinners and more. They want to get to know you as the blogger and having an email list does that.
Bloggers can share more personal things to their email list.
It's exclusive and only those that want to get to know a blogger joins their list. At least it is for me. I'm on some of many mom blogger's lists and I love reading them and getting to know the behind-the-scenes life they have <3
So an email list can start building that connection between you, your blog and your readers.
This is how you can create raving fans and loyal followers.
Your Email List is Yours
Did you know that any day Facebook could close its doors? Or Pinterest? It can happen as past social media profiles have shut down.
You spend all this time trying to grow your Pinterest followers only to see that they won't help you make an income.
Your email list is your property and you are building your income on your platform. This means you can spend time growing your email list and being assured that all that time you spent will result in some form of income.
You Figure Out Who Your Reader Is
An email list can help you understand your readers.
Who they are, what their challenges are and how you can help them. By knowing which freebie they opt into or the replies and stories you get from your emails you will get you much closer to your audience than if you just blogged.
But how can you get to know your subscribers on a deeper level?
Ask them a question at the end of your email to open up a discussion.
Create a survey and ask them their biggest challenges in your niche topic
Tailor your content by listening to your subscribers
Your email list is here to help you…help them. You want to serve your audience with the best content to help them with their problems. Because remember, the people coming to your blog, typically have some problem.
For example, readers that come to Twins Mommy struggle with:
These core topics are the most challenges my readers have. If my blog and courses can help them achieve more, then they will become subscribers and loyal fans.
Okay, so we know the why behind starting an email list, so how do we start an email list?
1. Have a Clear Purpose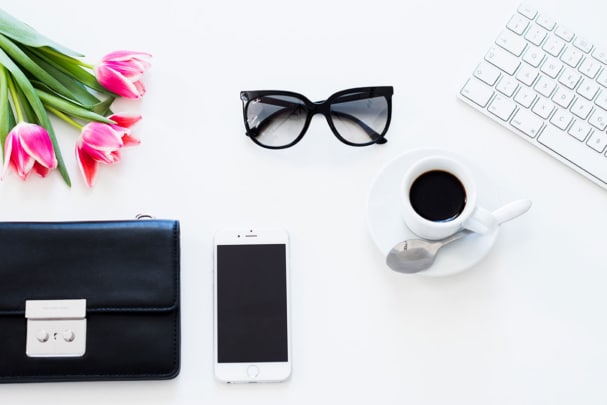 This goes beyond the why behind starting an email list; you need to know the true intent of your email list. Some questions to ask:
How many emails do you want to send per week?
Do you eventually want to sell a product or service?
What's the end goal of starting an email list?
With your emails, you want to get an idea of how often you'll be sending emails to your subscribers. Too little and people might report you as spam; too much and people will unsubscribe.
For my email list, I usually email once a week. There are times I forget to email – life of a mom to twins – and there are times when I email more than once a week, but usually, it's just once a week.
When starting your email list you need to know if you eventually want to monetize your list. Do you want to promote products that you're an affiliate for? Or, do you want to tell your list about your projects?
Finally, you need to know the end goal of starting a list. Building a subscriber base takes commitment on your part. These people signed up to your list wanting exclusive content from you. If you can't deliver that on a long-term basis, you may tarnish your blog and brand.
So, knowing your end goal – to make a living as a blogger, to sell my products, to attract leads to my service etc… – is important in realizing the time commitment needed.
2. Become Familiar With An Email Service Provider (ESP)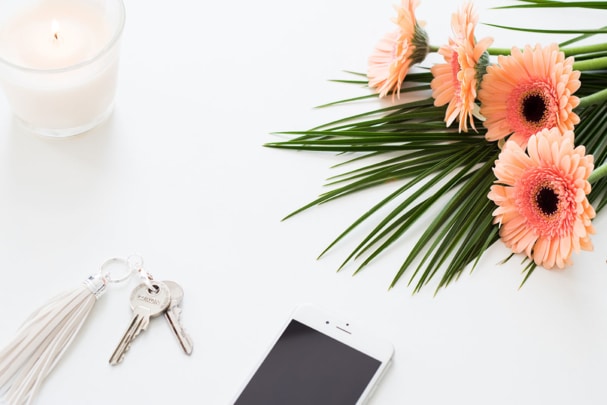 There are a lot of email service providers that are free and are paid. Which one is the best for you? I suggest using ConvertKit for new bloggers. Let me tell you why.
If you started a blog with the intention of monetizing it, ConvertKit can help you achieve that. Yes, it sounds cliche, but it's the truth. Shortly after starting Twins Mommy, I knew I wanted to find an email service provider that was simple enough for me – the non techie person.
You can try out ConvertKit for free (up to 1 month). Yes, before you commit to using ConvertKit, you can try it out for an entire month for free by using my special link.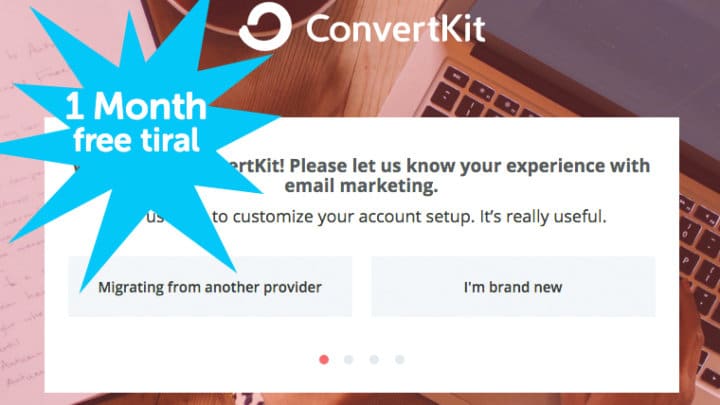 Just click on the link and sign up for a free account!
ConvertKit has automations to help you grow your blog. This is another BEST feature! What this means is that you can create a free email course or deliver multiple freebies or have a welcome series or an automated sales funnel – to help you grow your blog.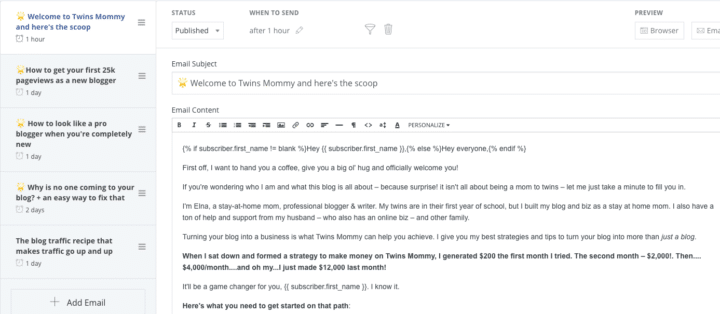 3. Create an Optin Freebie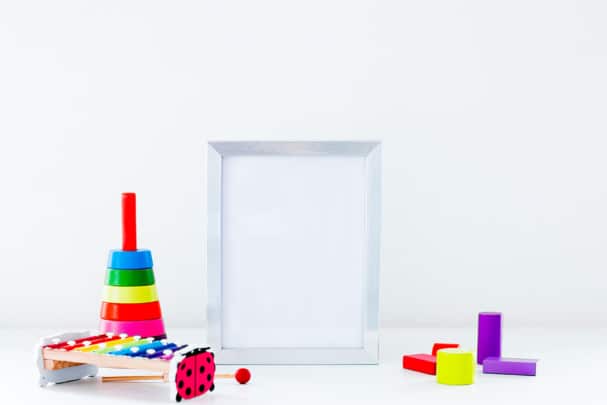 How do you start and email and get people to sign up? Sure, you can ask your mom and your mom can ask her friends and so and so on. But, don't you want readers from your blog to sign up instead? Those that WANT to learn from you?
To do that, you need to offer them an incentive.
This is called a lead magnet or optin freebie. Incentives usually solve a problem from your audience. It's also usually a quick win – something that they can start applying and using that day.
And the best freebies are ones that you would pay for. For me, I'd gladly pay for a book of pre-school printables that are theme related. If I can find a blogger offering that for free, I'd gladly sign up to her email list 🙂
But, how do you come up with that amazing freebie idea?
Look at your posts with the most comments or shares. This can tell you that people want to know more about that topic.
Look at other blogs in your niche and see what their optin freebies are. This can inspire you to create your own.
Look in Facebook groups and see what your audience is asking questions for.
For example, in my Mom to Mompreneur Facebook group, a mom asked this question: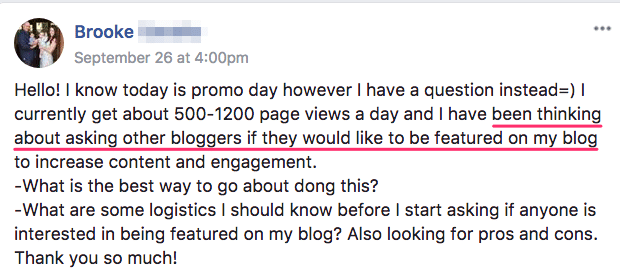 Brooke wants to know how to approach bloggers and ask them if they want to be featured on her blog. Wouldn't it be a cool thing if you had a freebie on this concept of blogger outreach? What is the right way to reach out to bloggers?
Maybe you can design a checklist or a simple 1-pager on the etiquette of this process. Of course, this has to fit with your blog and audience. But this is just an example of looking in a Facebook group and see what others are having problems with.
Once you figured out your freebie idea, you need to think about how it's delivered. Do you want a:
Checklist
Cheatsheet
Video course
Email course
PDF guide
eBook
There are many options to choose from. My suggestions, if this is your first lead magnet I would go with something simple and a quick win. So a checklist. This was my first freebie incentive on this blog.
Once you figured out that, you need to create it. I suggest using Google Slides. It's a free tool to create slides, but you can easily create a PDF guide, eBook, checklist or cheatsheet.
4. Start Growing Your List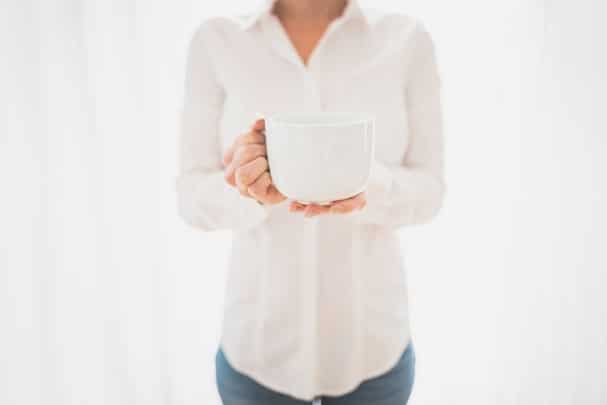 Now that you created a freebie to offer your subscribers, you need to know where to place it on your blog to make sure you get some subscribers. How do you collect subscribers on your blog? With an optin form.
But, where do you place those forms?
The best place is within a blog post (like I did with my Google Slides optin freebie).
By doing this, you need to ensure that your optin freebie relates to what you are talking about.
So, if your post is about 51 Free Date Night Ideas, an optin freebie might be 5 Date Outfits to Make Your Husband Swoon. A person reading this is interested in some free date options. Since going out requires a nice outfit, you can offer some date outfits as your freebie in the post.
But, you can also promote your freebie at the end of your blog posts. I also do this and sort of treat them as a content upgrade, meaning the freebie I put at the end of a blog post relates to the content you are reading.
When you have some forms on your blog, the next thing you need to do is start promoting it on social media.
Facebook and Pinterest are two great platforms to share your optin freebie.
To share your freebie you need to make a landing page or just use a WordPress page on your site. Most of my freebies are hosted on a WordPress page and I'm able to create a pin for that freebie.
Here's an example of a freebie on a separate page.
Once you have that you can share it on Facebook and Pinterest easily. Some strategies to share your freebie:
Join Facebook groups and Pinterest groups
The best way to grow your traffic is to join groups on Facebook and Pinterest.
Make sure that you share your freebie on the days you can 🙂
Use Personal Headlines on Pinterest
Pinterest users like to see them in pins so if you can relate to them by saying, "I" or "Me" or "My," it will make a pinner more likely to click on your pin.
While I don't do this so much on my freebies, it's a good tactic overall. Some examples:
Freebie name: 10 Proven Hacks to Get Your Toddler Potty Trained in 2 Days. Personal Headline: How I Potty Trained My Toddler Over the Weekend.
Freebie name: The Ultimate Blog Planner for Massive Grow in (Year). Personal Headline: The Exact Strategies I Use to Plan My Blog For Massive Traffic (More Traffic, Money, and Subscribers).
Freebie name: 30 Dinner Meal Ideas the Entire Family Enjoys. Personal Headline: My Best Dinner Meal Plans to Make Your Family Swoon with Delight.
Tell a Story in Your Facebook Post
For Facebook, you want to entice a scroller to stop and read your post to click on your freebie. To do that you need to relate to that reader by featuring their problems and telling a story.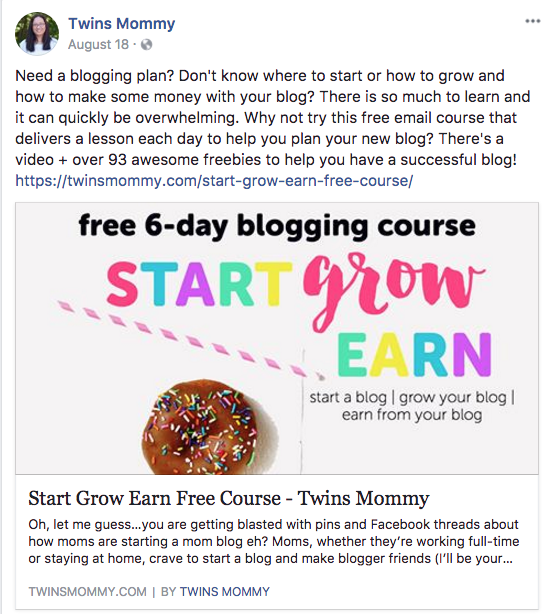 When you hook a reader, they are more likely to click over and see what you are talking about. You can start by asking a "yes-type" question. It can relate to a struggle they are having.
Some examples:
Have no time to plan meals?
Up all night with your little one?
Want an easy 1-2-3 method for creating Pin images?
From there you can tell a story about that "yes-type" question. For example, It's 4:00 pm and you have no idea what to cook for dinner. So what do you do? You go out or you end up eating leftovers (that no one wants!).
From there, you offer the solution (your freebie). Check out my 30 Dinner Meal Ideas for busy moms. No thinking involved! And your family will like the meals too!
5. Figure Out What You Want to Email Your Subscribers
It's time to send a newsletter! But, what should it be?
You can tell them about your latest blog post, but that can be a bit boring week after week. Instead, you want to share some exclusive tips to your subscribers.
To help you out, I've created a little infographic of 8 emails you send to your subscribers.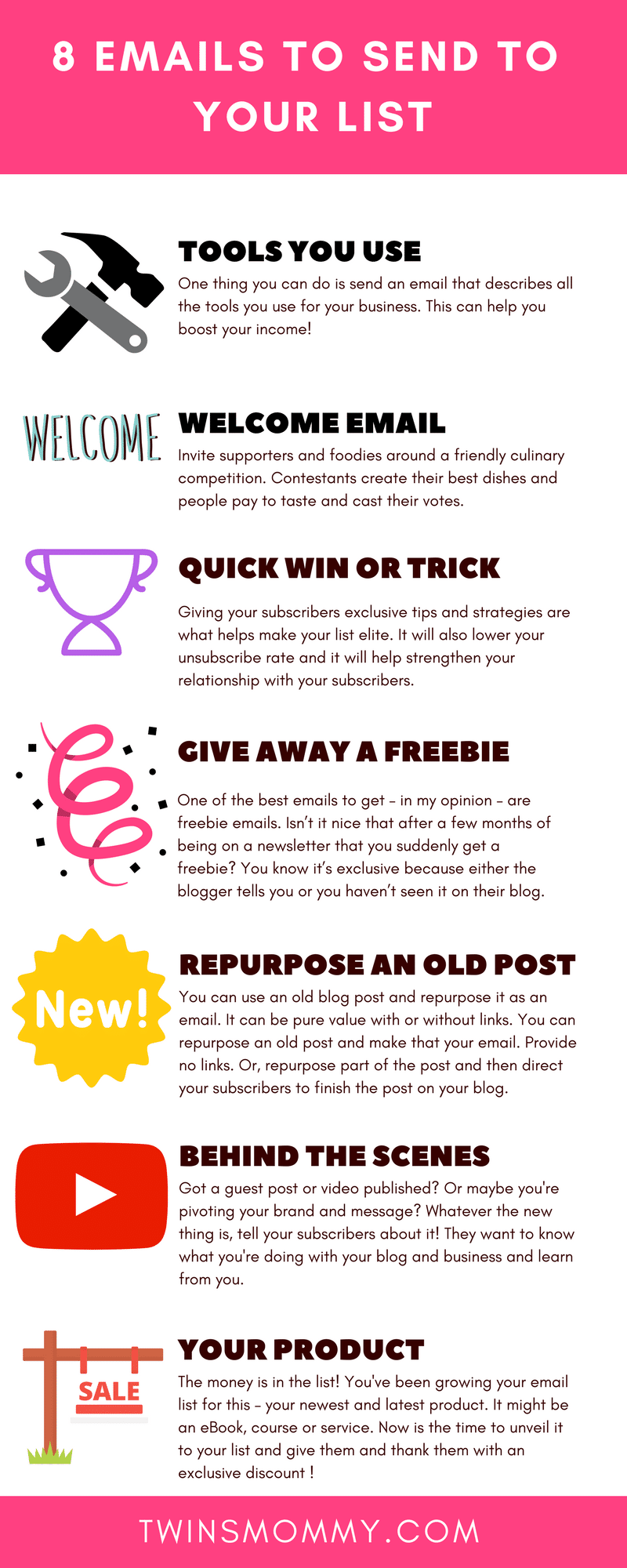 How to Start an Email List!
You started an email list and you're on your way to growing your email list.
Make sure to start a Free Convertkit account!
Tell me in the comments what your main freebie is for your blog!
Please remember to pin me!