I love Pinterest! It's the one social media platform that has totally helped me grow my traffic and invariably my income too!
Before I started Twins Mommy, I didn't use Pinterest as a marketing tool. I had a business account and I was pinning my pins for my freelance writing business, but it was all manual and very infrequent.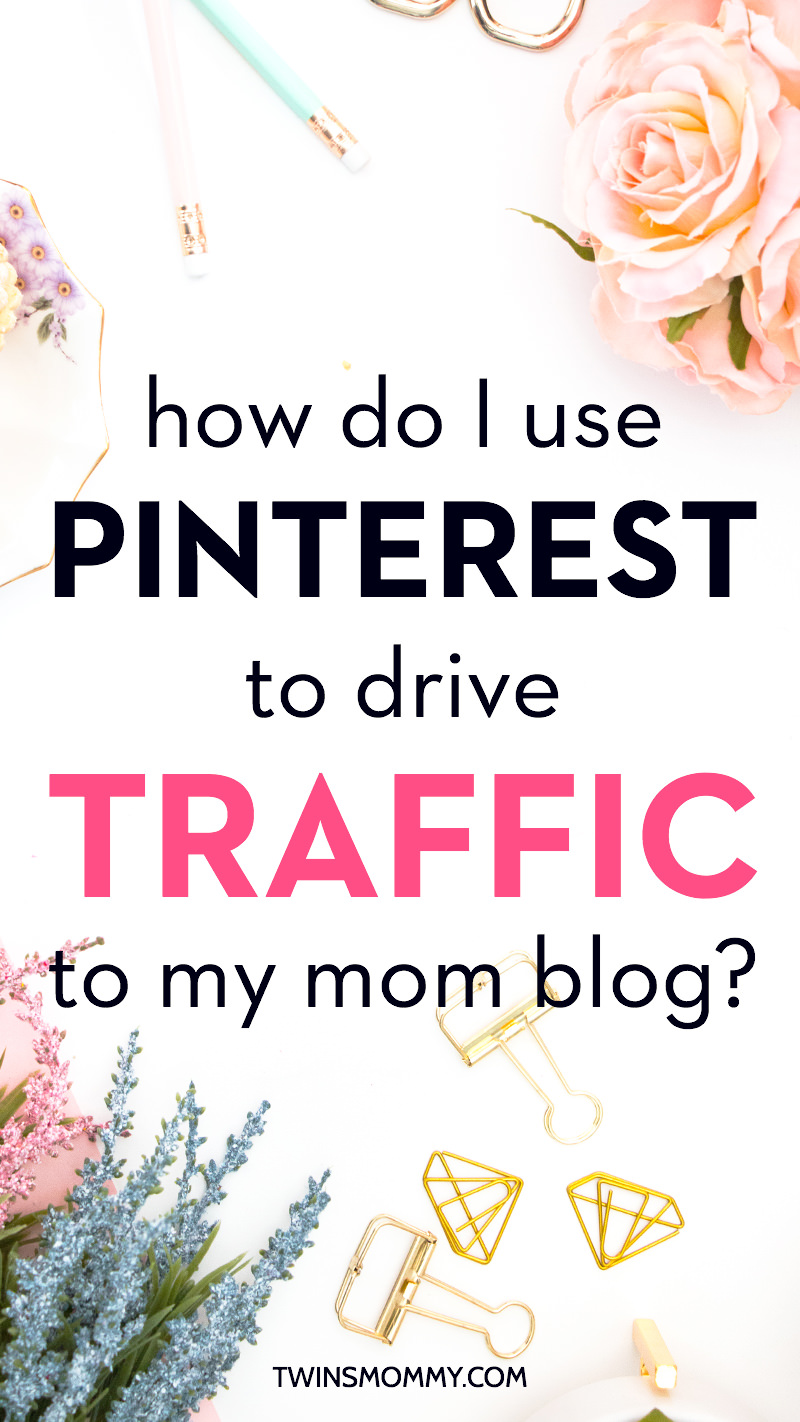 But, once I started Twins Mommy about a year ago, I decided that I was going to put all my eggs in this social media platform….and I'm glad I did!
Pinterest is amazing for your blog's growth.
If you're interested in starting a blog, I have a step-by-step tutorial on creating your first and profitable blog!
Wondering how to use Pinterest to drive traffic to your blog? I'll dive in to the steps to help you get eyes on your pins right here and now mamas!
1. Optimize Your Profile & Pins
With your business Pinterest profile, it's important to start optimizing it so that Pinterest can start showing and recommending it to other pinners.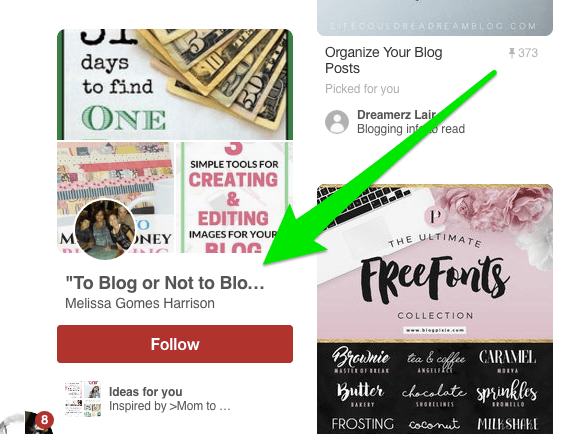 So, what do I mean by optimizing your profile and pins?
Use Your Blog Name or Title in Your Name
When setting up your profile, you have a spot for your name. Instead of just putting your name there, also put your blog's name or official title.
So, if you are a Pinterest manager you can include that in your name! Here is what I have for my Pinterest name:

Or you can put your blog's name. For me, since I'm sharing my Pinterest account with both my blogs, I decided to put a title. Why do this?
It helps others find your profile if they are searching for those keywords (or blog name).
Use Keywords in Your Bio, Board Descriptions and Pin Graphics
Okay. One thing I learned was that Pinterest is not really a social media platform; it's a search engine.
This means pinners use keywords to find relevant pins and Pinterest results also come up on Google too. For example, if I type in Google – "toddler busy bags" – the first two results direct me to Pinterest.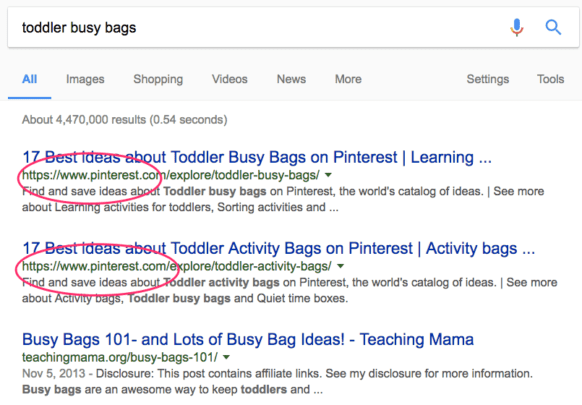 So, if you want to get found you need to put keywords in your bio, board names and pin descriptions.
I dive deep into Pinterest SEO in my course, Ready Set Blog for Traffic!
2. Create Stunning Pin Graphics
This topic alone can be a blog post, masterclass, free course or lead magnet! What I will mention is make sure your pin images are more taller than wider (most people suggest 735x1102px). As long as it has a ratio of 2:3 or 4:5 then you are okay!
As for the actual image, here are some guidelines:
Use beautiful images! Here's a list of 35 free stock photos!
Use a large font – most pinners view pins on their smartphone. So don't make your headlines too small to read!
Use a lot of white space – If your image is dark or cluttered it will be hard to read your headline. Instead, try to use images that are more white and that won't distract pinners from reading your headline.
For mom bloggers, creatives, marketers, and entrepreneurs as well as those in other niches, having a title on your image will help people notice your pin.
So use an easy-to-read font, make it big as most people view Pinterest on mobile and use script or fancy fonts sparingly as it is harder to read those.
As for your image editor, there are a lot of free tools like Canva or PicMonkey you can use. I personally use Photoshop for all my pins and create an artboard, or template, to base all my pins – Facebook and Pinterest graphics – (and opt-in graphics) off of.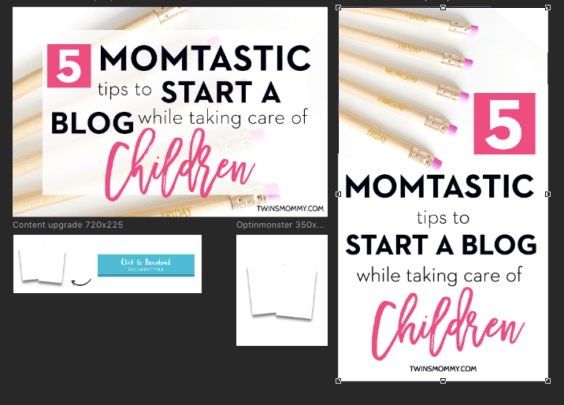 Photoshop is not that expensive to use (only $9.95 a month) and although I don't use all the awesome tools Photoshop has, what I do use it for is enough for me! (Plus, there are tutorials on using those cool tools and features).
3. Join Group Boards
I can't tell you enough how amazing group boards are for getting more eyes on your pins and growing your followers.
I have no idea how many group boards I belong to (close to 80 by now), and while I don't pin to all of those group boards, most of my pinning strategy is pinning to multiple group boards – specifically, those with at least 1k followers.
How do you find group boards? Here are two easy ways!
1. Use Facebook!
There are Facebook threads about Pinterest groups. You can run a search on Facebook for "pinterest group boards" and see the threads.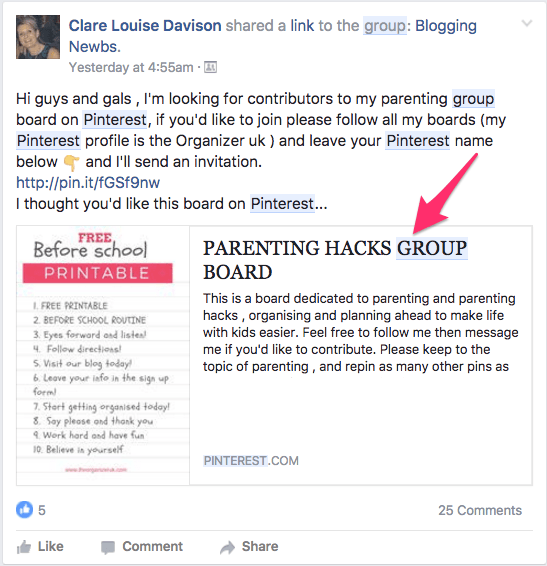 2. Grab My Free Pin Promote Planner
You get a weekly planner, monthly planner and yearly planner! This is what helped me triple my traffic, list and followers in only three months of starting Twins Mommy!
4. Start Using Tailwind to Automate Your Pin Schedule
Mamas, do you know how often you should pin in a day? Or, do you know which group board of yours has the most repins? Tailwind gives you analytics to help you optimize your strategy on Pinterest.
The minute I started using Tailwind, my traffic grew.
When you have a good number of pins (and you can make multiple pin graphics for one blog post), create multiple boards for your profile and are on multiple group boards, you can start Tailwind to schedule around 25-50 times a day.
The more pins your have and the more groups you have, the more you can schedule your pins.
Tailwind makes it easy to schedule your pins (I do it straight from Pinterest) and they have a drag-and-drop visual editor to see your schedule.
You can start using Tailwind for free and after that, it's only $9.99 a month for unlimited pins! You can't beat that mamas!
There Ya Go!
In a nutshell, doing those main things will start driving traffic to your mom blog. They helped me triple my traffic and I'm sure it will help you too!
Let me know the one thing you're going to try out after reading this!