Is blogging dead?
As a blogger and freelancer, I've been hearing about it lately.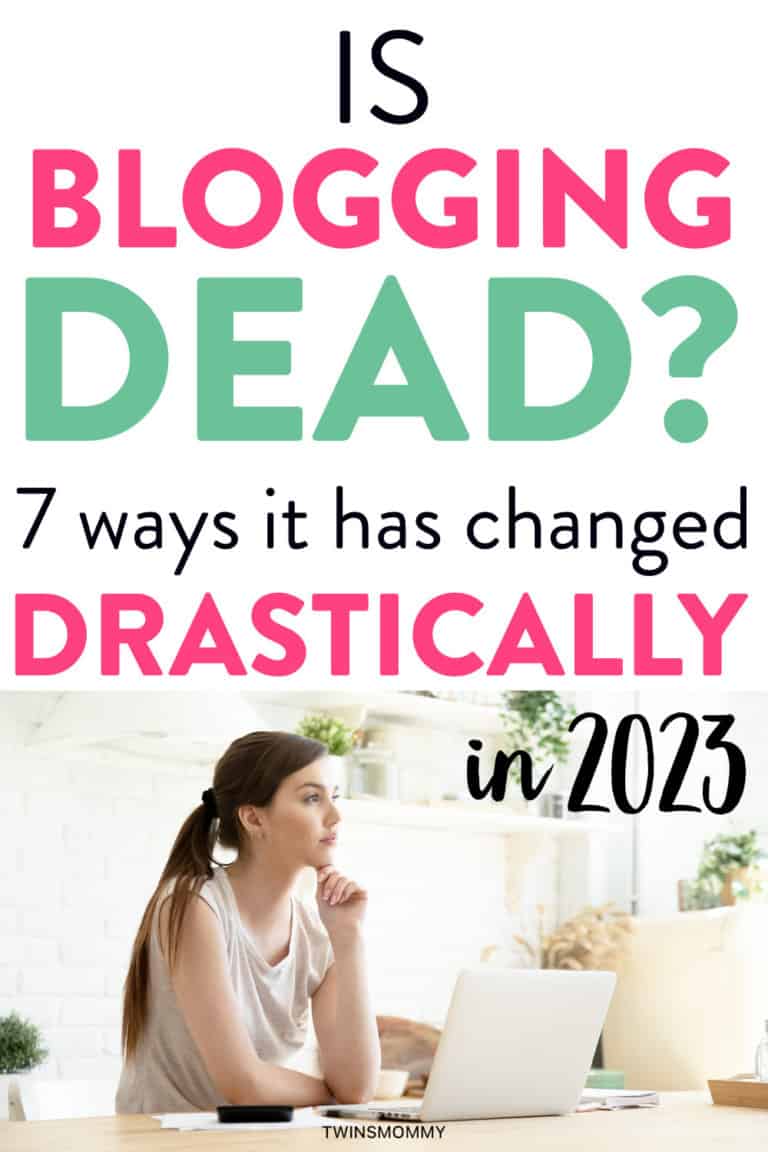 But, you know what?
There are over 600 million active blogs, making it one of the most popular side business ideas people do in their free time.
If blogging is dead, how come each day over 2 million blog posts are being published?
Or, how come in Google Trends – for the past five years – the term "blogging" is a consistent trend?
Does anyone blog anymore?
For me, the answer is a loud NO. Blogging is NOT dead.
But….
A form of blogging is dead.
You might think a personal blog is dead, but that is far from the case.
I consider lifestyle blogs to be highly personal, and many of those sites are doing phenomenally well traffic-wise and income-wise.
I share personal stories on Smart Mom Ideas, and they continue to bring massive traffic from Pinterest.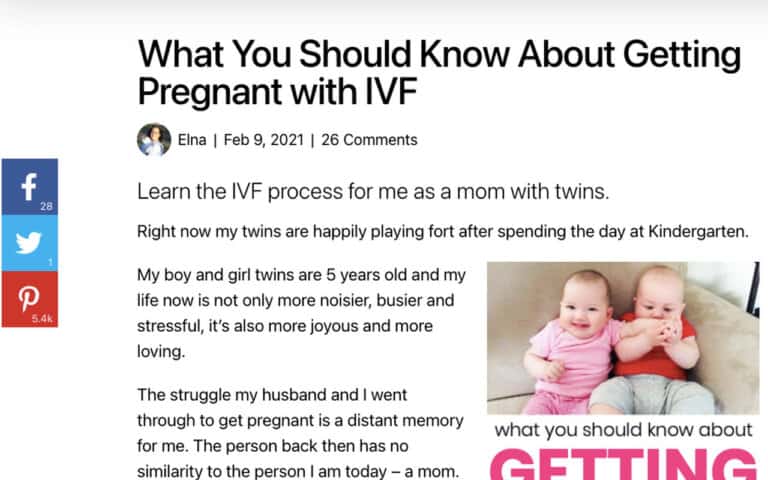 So in that respect, no, that form of blogging is still thriving.
But what in blogging is dying?
The answer:
The community/engagement level.
Social media is dominating the attention of people, and with the nature of social media being a platform to share ideas and engage with others, it's no wonder why many blogs seem "dead" with no comments or shares.
It's because the conversation is on social media.
When I started Twins Mommy in 2016, I found that Facebook was the place people were commenting on about my blog posts, and Pinterest was the place people were sharing my blog posts.
While my blog DOES receive comments and some engagement, it's not as much as it was years ago.
So, yes, that part of blogging is dead or is dying in 2023.
Is there more?
Yes.
The Future of Blogging: 7 Things that are Drastically Affecting How We Blog
Many things about blogging, such as writing a blog post to using Pinterest are slowly changing and affecting how we blog.
I'm not a fan of change, and these seven things are hard for me to grapple with. It's taken me a while, but I'm now on board with out with the old and in with the new!
1. AI Writing Assistants Are Playing a Bigger Role
One thing bloggers should know is content marketing.
What this means is that Google is looking at the most valuable and most helpful piece of content that fits the user intent of a search.
And that's where content marketing comes in as it can help you rank in Google. The only downfall with many bloggers is that to provide stellar content marketing content, they have to create long-form guides frequently.
Well, that's where AI writing tools come into play.
I've had a love-hate relationship with some AI writing assistant tools.
I'm fine using Grammarly or the auto-generating feature when I search on Google. But when it comes to actually writing my content, I find it hard that such tools just aren't creating the level of content I WRITE.
It's simplified, wordy fluff writing.
At the same time, these tools don't go in-depth with any topic. These AI writing assistants can answer a whole "how to" question in three sentences.
But, they do have a place in blogging.
I started using Jasper AI last year but gave up.
I found it so hard to make Jasper write an entire blog post for me.
It took 3 hours to edit the fluff out and shorten wordy sentences.
But, this past month, with a new niche site, I thought I would revisit Jasper.
And, I'm finding a way to use this writing assistant tool to help me create longer content but not write entire blog posts.
I'm also using Jasper for social media and some emails, and this is where I feel Jasper can help me with my content strategy.
I'm using the Boss mode, and it has helped me create thousands of words across all my sites.
And, some of the content is ranking when using Jasper!
Some interesting stats on AI from Venture Harbour:
80% of marketers say AI is boosting their productivity
83% of AI adopters have already achieved moderate economic benefits
72% of marketers say AI allows humans to focus on more meaningful work
The thing to remember with AI writing assistance is that they are just that – an assistant.
You write, and it writes, and you add more depth, and it will continue to write.
If you want to try Jasper AI for free, feel free to use my special link!
2. Video Marketing MUST Be A Part of Your Blogging Strategy
In 2021 I decided to grow one of my Youtube channels, and I succeeded.
This year, I will focus more on my Twins Mommy Youtube channel to grow and monetize. If you don't have a Youtube channel associated with your blog, this year might be the year to try!
Video marketing isn't a "suggestion;" it's a MUST for bloggers.
Whether you are doing Facebook Lives, Instagram Lives, Tik Toks, or Youtube videos, as a new blogger, video content is where you will grow your engagement and eventually traffic and income.
For my other online business – Elna Cain – my #2 referral social traffic source is Youtube.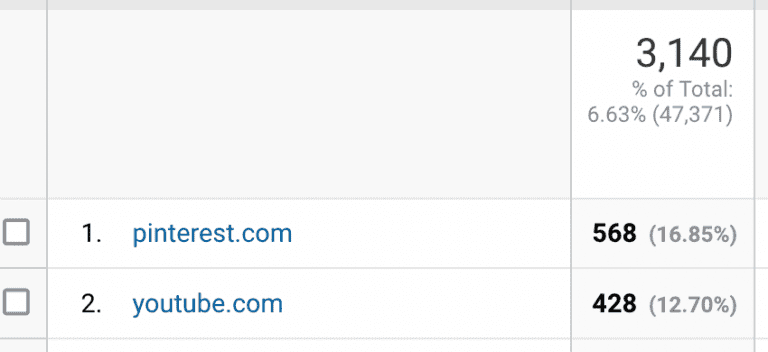 I'm hoping my Twins Mommy channel will bring traffic to this blog with time!
Right now, Youtube is #7 for referral social traffic.
So, with this information, you might be thinking,
"Yea, Elna, that sounds great, but I'm a mom with kids, and I barely have time to blog! Now I have to create Youtube videos?"
Well, there are ways to repurpose your Youtube video INTO blog posts!
I found a cool hack from Madeline of Cappuccino and Fashion.
She uses the transcript of her video to write her entire blog post!
So, instead of spending hours writing your blog post, why not FOCUS on creating a good Youtube video and then repurposing that into a post?
Repurposing your content across platforms is a genius idea and one that is becoming more popular in 2023 and to have a successful blog for sure.
I even use this approach but the other way around: make a blog post and then turn that into a Youtube video.
I recently created a video for my post on building a 6-figure course.
While many bloggers make a video for every blog post they publish, this will probably not be my approach, but it can for you!
Find a way to publish unique content consistently and if that means creating a Youtube video and then using Madeline's approach to making a post from the video, then go for it!
3. Each Blog Post Serves a Purpose
At the beginning of this blog post, I mentioned how personal blogs aren't what is dying.
But do personal blogs serve a purpose?
Yes, they serve their audience. If your personal blog is about highly sensitive kids, the audience you'll attract wants to hear YOUR stories about your highly sensitive boy.
You are serving a purpose.
For other types of blogs – like my mom blog or my other multiple blogs – my purpose is to either grow my email list, grow my traffic or make money. That's what a profitable blog needs to succeed.
Sometimes ALL of those purposes fit into one blog post.
Above all, each blog post I publish NEEDS to be valuable.
I NEED to help someone or inspire someone, or teach someone.
If I can do that, grow my list, or make a sale, that's fantastic!
That's what's so great about providing free content. Each piece of blog content provides value and it's free for those to read.
So, next time you create your editorial calendar, think about how each of your blog posts will serve your business and audience.
4. The Average Blog Post Length is Getting Longer
Each year I continue to blog, the more I have to write to rank in Google.
It's not always the case.
Recently, an 800-word blog post is currently ranking #1 for a high-traffic keyword.
Psst…I share EXACTLY how to do this in Ready Set Blog for Traffic.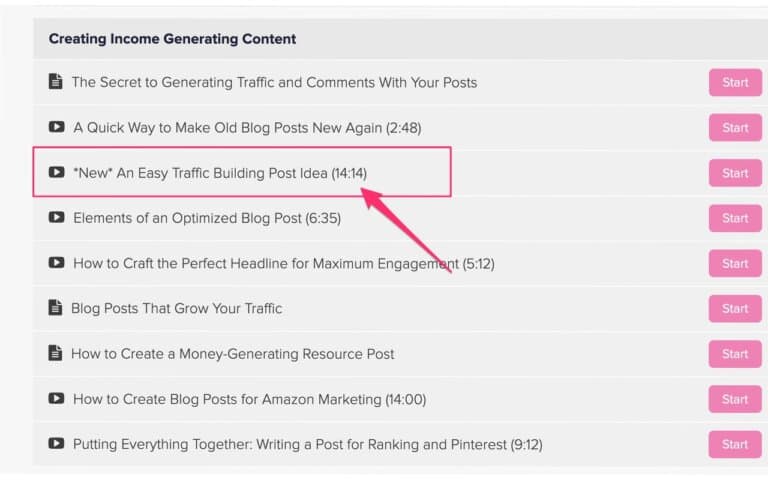 But, for other easy keywords, posts that rank are more than 1500 words, and sometimes, more than 2,000 words.
An old Moz study looked at blog post length from over 1 million articles and found posts that are over 1,000 words get more shares and likes.
A study from Backlinko studied 11.8 million Google search engine results and found of the top 10 Google results, the average word length was 1,447.
Similar studies agree that top search results yield long-form blog posts with an average of around 2,000 words.
So, what does this mean?
What does it mean if you are a lifestyle blogger?
If you want to grow your traffic with Google, writing around 1800-2,000 words should be standard and to get readers to actually read your great content.
For informational blogs or business blogs (like Twins Mommy or my other blog), my base starts at 2,000 words.
Some posts go to 3,000 words, but I've grown a bit "tired" at writing soo much!
But that's okay because that's where Jasper can help me for sure! 🙂
And, what about new blogs?
To compete with Google, you need to have a few flagship articles that's over 2,000 words.
The affiliate marketing post I'm writing for my niche site is currently at almost 4,000 words ,and I still have probably another thousand or two to go!
This will be a flagship piece of written content that will define my niche site in a way.
I can then link to this flagship content to any new posts I create as it should be relevant to all the quality content I put on that site.
So, if you want to start a blog, grab my free blog planner so you can plan your written word content strategy!
5. You Need Pinterest If You Have a New Blog
With one social media platform all bloggers must use to help them be a successful blogger is Pinterest.
But Pinterest can be a thorn in my side.
They are like the popular girl or person at school, and sometimes she will let you play with her and other times she ignores you.
I thought with my new niche site I could grow with only using Google.
And, I can, but it would take me months of no traction.
At least, with Pinterest, I'm getting SOME people to my new site.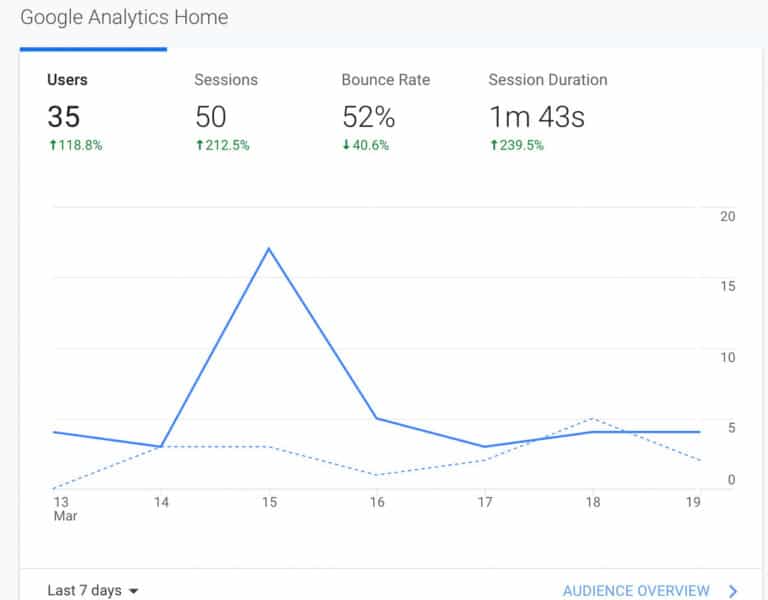 Ignore the spike (I shared my niche site in a Youtube video), but the four people who come each day are all from Pinterest.
So, while I'm hoping to get Google traffic soon, in the meantime, I can build a community of Pinners that will follow my profile and save my pins, and go to my niche site.
If you just started a blog, Pinterest will be your best friend for a little bit, at least!
6. Don't Rely on ONLY Pinterest for Traffic
But –
Don't rely on Pinterest for ALL your traffic
You need to start using easy keywords to rank and gain Google traffic.
Google traffic is slightly more converting and more sustainable.
You might hear otherwise, though.
Other bigger bloggers pride themselves on having sustainable Pinterest traffic for years.
Well, it's 2023, and those big bloggers are sweating.
They put all their time and effort into Pinterest, and now they are losing traffic and income.
So, take it from me, start your new blog with keywords in mind.
Note: this is something NEW I'm learning!
If you read my blog two or three years ago, you will see that I tell you that you don't have to worry about keywords for the first year or so of blogging.
This is NOT the case in 2023.
There are MORE blogs now than three years ago.
That means more competition.
So, it's in the best interest to write with keywords in mind, even if it's a mom blog filled with personal stories.
I'm going to write a blog post for my Twins categories about my daughter.
It took me a few minutes, but I found a keyword I could use for my personal post.
Will that post rank eventually? Maybe, but at least I tried!
If you need help finding those easy keywords, make sure to pick up my Easy Keywords for Ranking guide.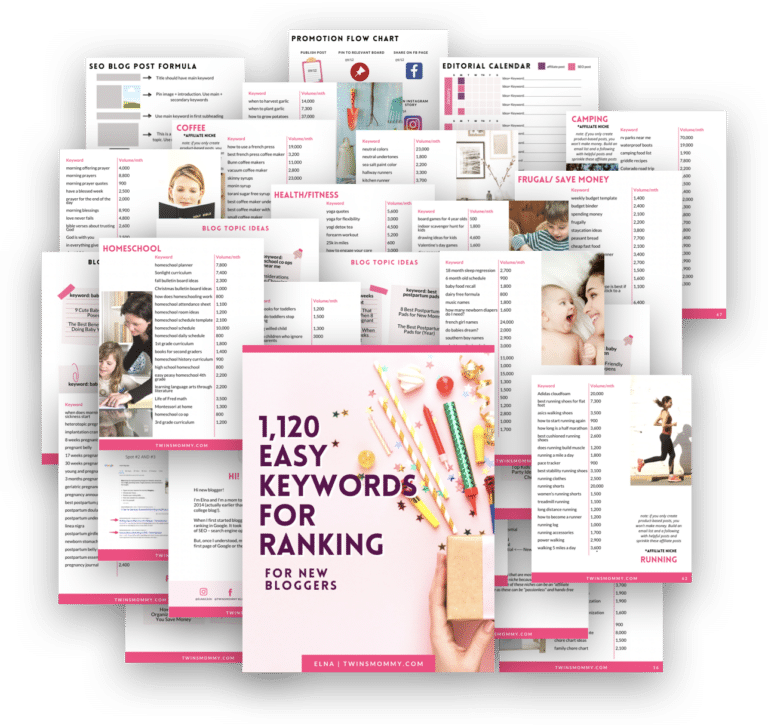 7. Either Start on Social or Start SEO
I just told you in #6 to start SEO!
Well, if you don't want to start with SEO, then at least start with social.
What do I mean by that?
You need to grow a following on Instagram, Youtube or Tik Tok.
Now, Tik Tok isn't the best for getting traffic, so I would focus other social media channels like Instagram or Youtube.
Build a raving fanbase on a social platform.
A great example is Cassie Scroggins.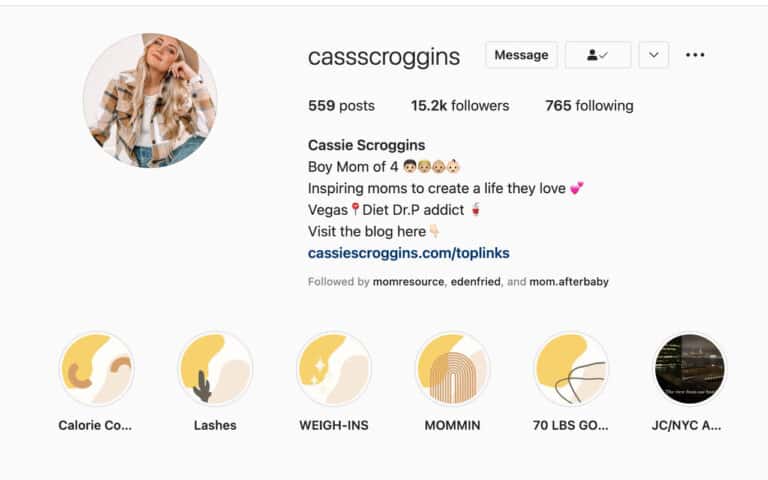 She built a strong community around her weight loss journey and then being a new mom.
Her growth on Instagram has helped her grow her blog traffic, and she doesn't have to worry about SEO if she doesn't want to.
Instead, she can create a highly personal blog post and share that on Instagram and get immediate traffic.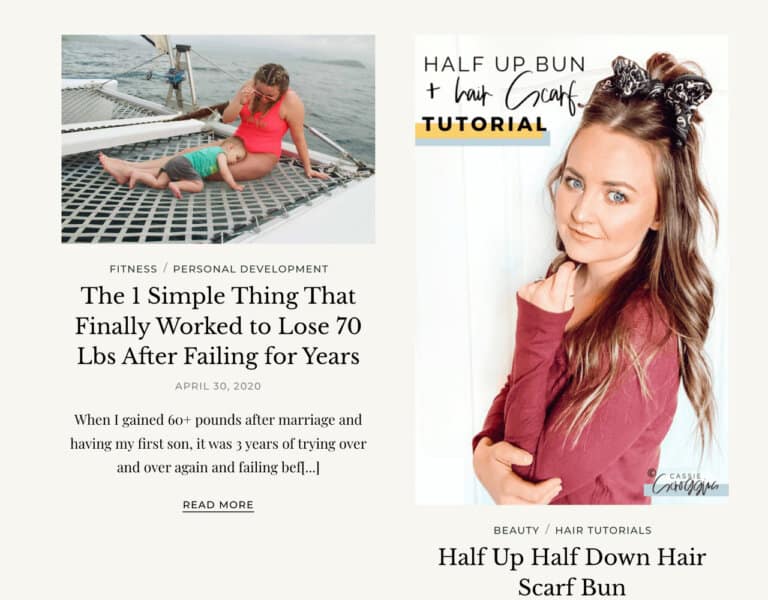 You can grow a huge following on social with a travel blog for example, and then transfer them to your blog to get some traction OR go the SEO route.
Though most people, don't want to be an influencer, SEO might be the better choice for you.
So, Is Blogging Dead?
Do you think blogging is dead?
Do you feel things have changed with blogging NOW more than a few years ago or even five years ago?
What are your thoughts? I'd love to hear them.
Please remember to pin me!