I'll be honest, direct sales companies (also known as MLMs) can have a bad reputation and it's something I've been reading about for years.
I wouldn't blame you if you've turned up your nose at the idea of joining an MLM.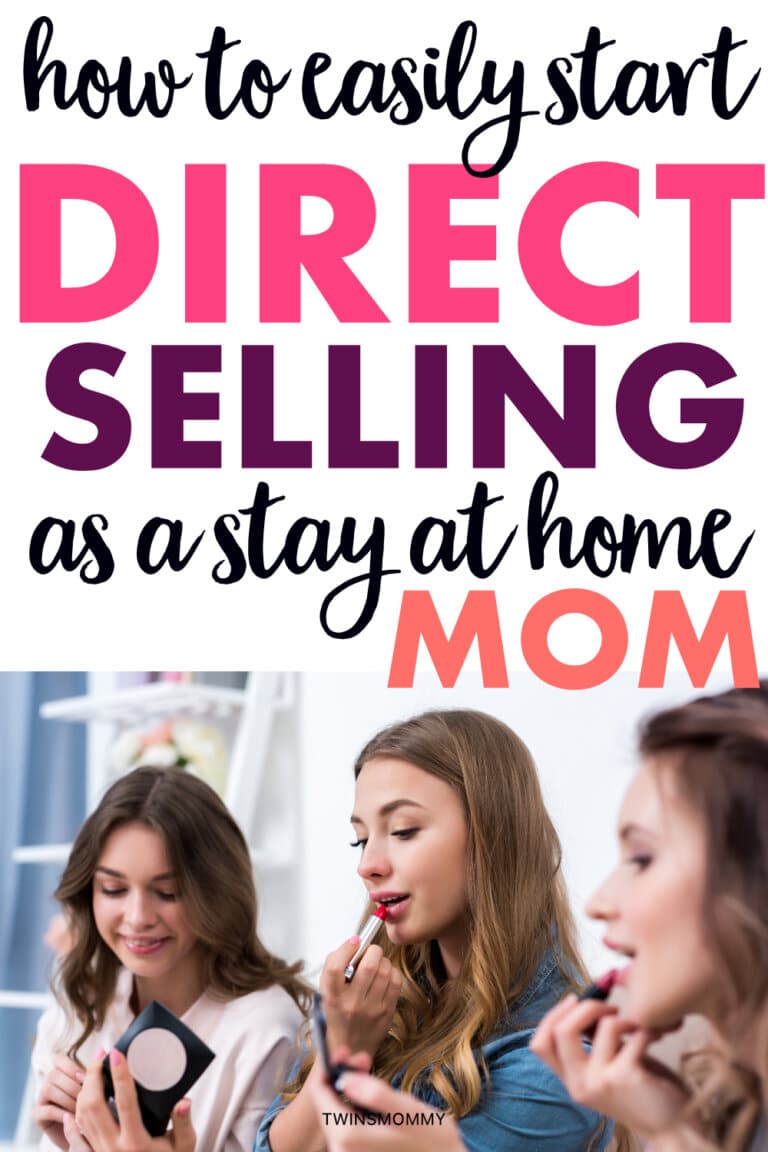 I mean, how can any mom make millions of dollars just selling stuff?
The truth is, you can't, but many stay-at-home moms have built successful businesses from home by partnering with direct sales companies and working in their spare time.
Are you going to be able to buy a Mercedes Benz and put your kids through college?
Probably not but, if you're dedicated, you can earn an income through direct sales.
When you're a stay at home mom trying to find a way to increase your income by starting a home-based business, direct sales may be worth looking into.
Like I said, they can get a bad rap, but not all MLM companies are created equal.
Keep reading to find out how to choose the best direct sales company to work with as well as how to find success doing so.
MLM Versus Pyramid Schemes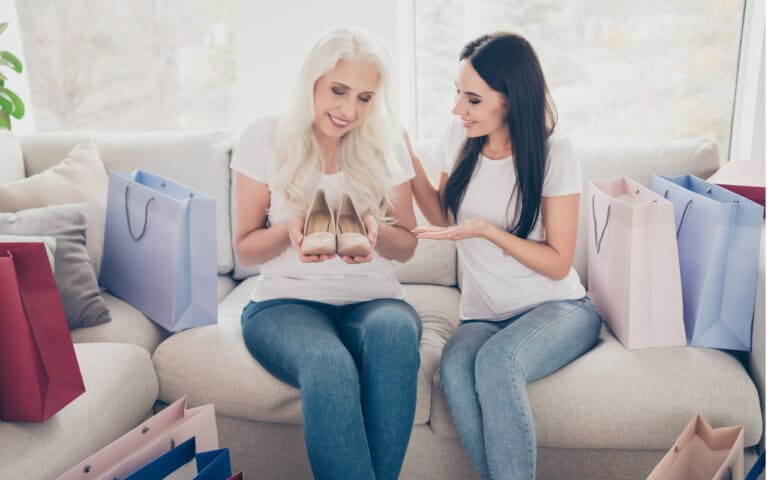 Oftentimes, people will confuse MLMs with pyramid schemes, although the two are totally different.
You don't need to be afraid of MLMs (but you should do your research and watch for red flags, which I'll get to in a bit) – it's pyramid schemes you need to watch out for.
When it comes to pyramid schemes, you can only make real money by recruiting others and there is no real product to sell.
Pyramid schemes will promise the potential to make tons of money in a short period of time but expect you to hand over money and convince others to do the same.
Be warned, however, that some MLMs disguise themselves as pyramid schemes.
MLMs, however, involve selling products and promote as many distributors as possible to increase the sales force.
Those who promote or recruit others to sell a product earn commission from not only their sales but the sales their recruits make as well.
The compensation plan is structured in a way that commission is paid to individuals at multiple levels and that commission depends on the total volume of sales made.
In a pyramid scheme, money is taken from new participants when they sign up for the program to pay out recruiting commissions.
This is often known as a "Ponzi Scheme" where money from new investors is used to pay out fake profits to earlier investors.
Making money as a stay at home mom through direct selling companies can be risky but, when you know what you look for, you can easily and safely make an income by working from your home.
What Are Some Red Flags to Watch Out For?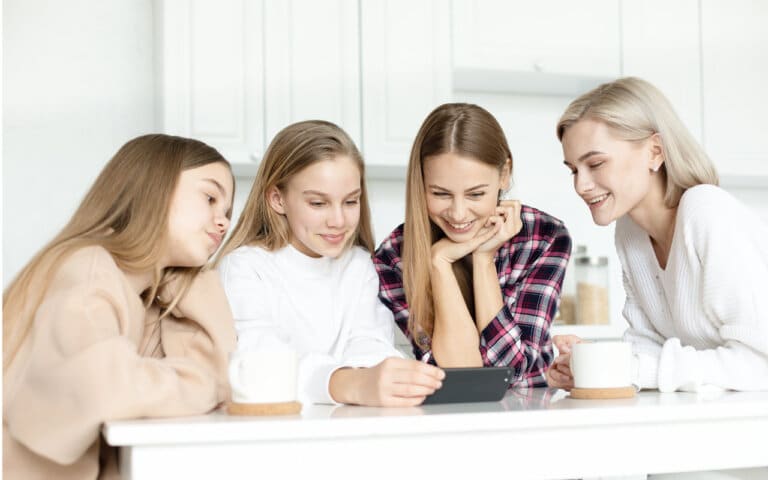 1. No or Low-Quality Products
As I mentioned before, pyramid schemes involve no products to sell.
So if an MLM doesn't offer any real products, they are illegitimate and, in fact, illegal.
However, you also need to watch out for MLM companies that sell low-quality products and put a lot of pressure on their reps to recruit other sellers.
This is the company's way of disguising itself as an MLM when it is actually a pyramid scheme.
2. High-Pressure Sales Tactics
Genuine and honest MLM companies are not going to try to deter potential sellers from doing their homework before signing up.
These direct selling companies aren't going to pressure you into signing up that very moment or prevent you from taking time to think about it.
If you are talking to a representative of an MLM direct selling company who makes it seem imperative that you commit immediately, they are likely only paid commission through recruitment and should be avoided.
That's not to say MLM companies don't have pushy representatives.
If you are truly interested in selling for a particular company, get in touch with someone else and see how they approach the recruitment process.
3. Pressure to Buy Additional Inventory
There are always start-up costs when you sign up with a direct sales company.
What you want to watch out for are companies that expect you to purchase additional inventory beyond a starter kit.
When you are expected to purchase a starter kit, compare the retail value of the items to what you are receiving. To be honest, you can get a really good deal on products by signing up to be a direct seller.
Otherwise, if a company is expecting you to keep products on hand to sell instead of having customers place orders, this is definitely a red flag.
4. Weird Feelings
Overall, if an MLM company or its rep gives you bad vibes, trust your gut. While not all MLM or direct selling companies are scams, if you feel coerced or conned into signing up, walk away.
Researching a Direct Sales Company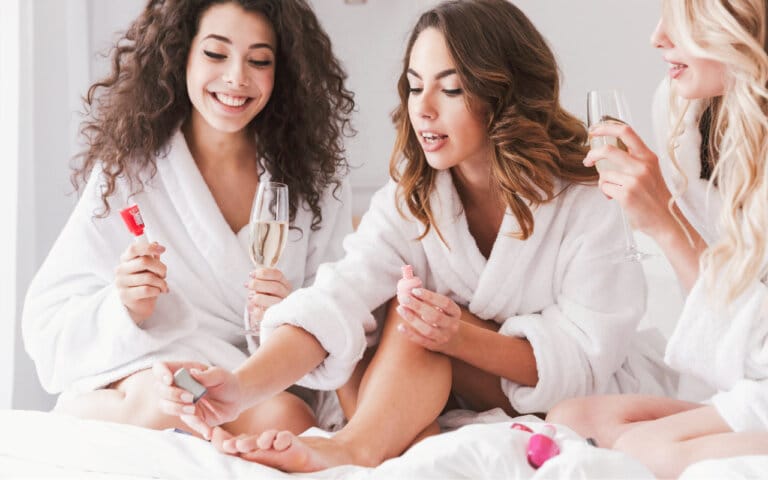 If no red flags pop up while considering what direct sales company to join, it's time to do your research.
This is where you will save yourself the trouble of getting suckered into a scam.
Start by Googling the name of the company along with the terms "review," "scam," and "complaint." Be sure to browse through several pages of search results – honest information may be buried under fake reviews.
You can also refer to online newspapers and magazines for accurate information.
By doing research on a direct sales company, you want to find out how long the company has been in business, if the company has ever been sued for deceptive business practices, and whether or not they have a positive reputation with customers.
Never pay or sign a contract during your first meeting with an MLM representative.
You want to take some time to make a decision and get more information from the company itself, including:
The compensation structure
Your potential expenses
Any supports or proof about how much money you can make
The contact information of someone who can answer your questions
Before you commit to a direct sales company, it's worth doing a search through the Better Business Bureau (BBB).
They provide a grade or rating for businesses based on their success and reviews.
8 Direct Sales Companies to Start a Home Business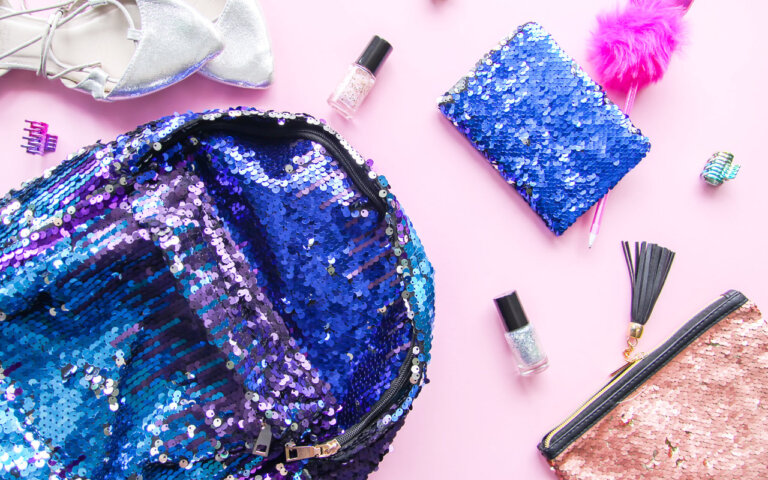 1. Pampered Chef
Pampered Chef is a company that sells high-quality kitchen products and seasonings and has been around for 40 years!
Consultants earn 20-15% commission.
Starter kits range between $59-$299 and you can set up your own website for $120 per year.
2. Usborne Books
Usborne Books is a great resource for parents and kids, offering books and learning resources for kids ages 0 to young adults.
Their commission rate goes up to 24% and it costs between $24-$99 to get started.
3. Tupperware
I'm sure at some point in your life you've had a Tupperware container or two kicking around your house.
Tupperware has become a common household name that offers various kitchen tools, cookware, and kitchen storage solutions.
You can start your home business with a virtual $15 kit and a demo kit for $60. Commissions start around 25%.
4. Discovery Toys
Discovery Toys is a direct sales company that sells high-quality educational toys for kids from newborn to 8+.
It only costs $79 to join and you can earn a 34% profit on your sales.
5. Avon
Avon could be considered the pioneer of direct sales.
They offer a wide range of makeup, skincare, jewelry, clothing, and giftware.
Their start package starts at only $10! And you earn a 25% commission on anything you order – plus 25% off anything you order for yourself.
6. Thirty-One
Thirty-One only came on the scene in 2003 but their popularity is undeniable.
They offer home organization essentials like tote bags and organization caddies.
Their starter kits range from $59 to $179 and you can earn a 25% commission.
7. Mary Kay
Mary Kay is another household name when it comes to direct sales. Like Avon, they offer makeup and skincare products among other selections.
Unlike Avon, you can earn a 50% commission on your sales! The starter kits cost around $100.
8. Norwex
Norwex is a direct sales company that sells natural and chemical-free home cleaners.
Their starter kits range from free to $400, with the free kit staying free for consultants that reach a certain sales goal in the first 3 months (if not, you are billed $200). You earn 35% of everything you sell.
Starting a Blog for Your Direct Sales Business
While some direct selling companies give you the option of paying to have a website created through their site, you also having the option of starting your own blog!
Starting your own blog for your direct sales business gives you more control over what it looks like and what it contains – plus you can post content and strategize to increase its SEO and Google ranking.
Which means more traffic!
Plus, you can share your story and build a connection with your visitors and convert them into loyal customers.
Having a blog for your home business exposes your products to a whole new audience as well.
To get started on starting a blog, check out my post here on, well, starting a blog!
You can definitely use your content to leverage your sales by writing posts related to how you use the products as well as answering frequently asked questions.
You can even set up optimized landing pages for popular products to help convert readers into customers.
Frequently Asked Questions About Direct Selling
Speaking of frequently asked questions, here are some you may have!
How Much Money Can I Make Through Direct Sales?
Unfortunately, there are no concrete numbers when it comes to how much you can make through direct sales.
Every company is different and how much you make depends on how much effort you put into the business.
However, as you can see from the companies I mention above, the average commission is around 25-35% of the product's sale price.
That means you can easily make a couple of hundred dollars by hosting one party. There are also other ways you can make money as a direct sales consultant, such as:
Recruit others to your team
Commissions on your recruits' sales
Bonuses for meeting sales goals (like going on awesome trips!)
Commission and recruitment structures can vary from company to company so it's important to figure out these details before signing up.
Overall, the more people you recruit and the more you and they sell, the more money you are going to make!
How Can I Be Successful with Direct Selling?
There are two very important things you need to be successful in direct sales, and neither costs any money!
The first is personality and the second is a passion for what you are selling.
You need to be outgoing, confident, and relatable. This makes it easy to build genuine connections with customers and earn their trust.
Plus, the more passionate you are about what you are selling, the more excited people will feel and the more likely they will be to buy.
How Can I Choose the Right Direct Sales Company?
Apart from making sure an MLM company or other direct selling companies aren't scammy, how do you go about choosing which one to commit your time and efforts to?
First of all, think about that passion I mentioned earlier and go with products you love and would use.
You can't sell Tupperware, for example, if you don't use the products or don't have an interest in organizing your kitchen.
You should then consider the startup costs and commission structure.
How much are you willing to spend to get started and how much work will you have to put in the make money?
Lastly, think about choosing a company that sells consumable products such as Pampered Chef, Mary Kay, and Avon. This means you will have repeat customers!
How Can I Make Sales as a Direct Seller?
There are many ways you can make sales as a direct sales representative apart from having face-to-face parties or one-on-one consultations.
As a stay-at-home mom, you may not have the time to leave your home on a regular basis.
If that's the case, you can also host virtual parties and Facebook lives as well as promote your product through your blog and social media channels.
You can also plan pop-up shops and host bridal and baby showers that fit into your schedule.
Direct Selling for Stay-at-Home Moms
When you join up with a direct sales company, you are creating an opportunity to start your own home business and make money as a stay-at-home mom!
How awesome would it be to earn an income that suits your unique lifestyle and schedule?
If making money as a stay-at-home mom sounds good to you, here are some articles I've written to help you manage working from home:
Have you ever tried direct selling? Do you have a good experience?
A bad one? I want to hear them all! Drop your stories in the comments.