Are you a mom blogger wanting more advice on how to turn your blog into a cash-flowing blog that makes money?
Can I share a secret?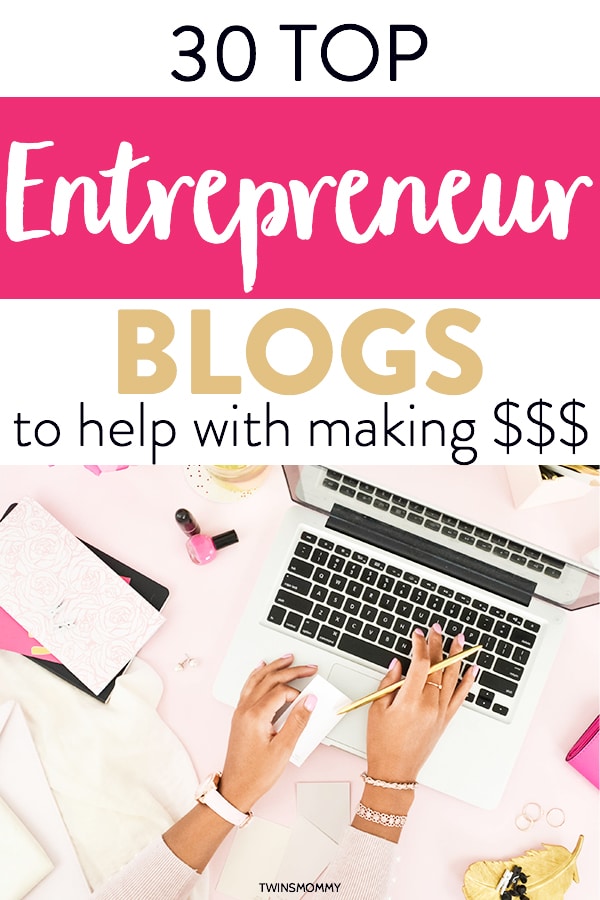 When I first started freelance writing the one thing I did was learn from other freelance writers as well as learn more about my freelance writing niche!
And when I started Twins Mommy, I did the same thing – learned from other moms and mompreneurs.
So, I'd thought I'd share some top entrepreneur blogs to help turn your blog into a business.
This is what will help you start making money blogging.
A lot of these entrepreneur blogs are from men, digital marketers and some are from highly inspiring moms and women.
So, let's dive in!
30 Entrepreneur Blogs
1. Entrepreneur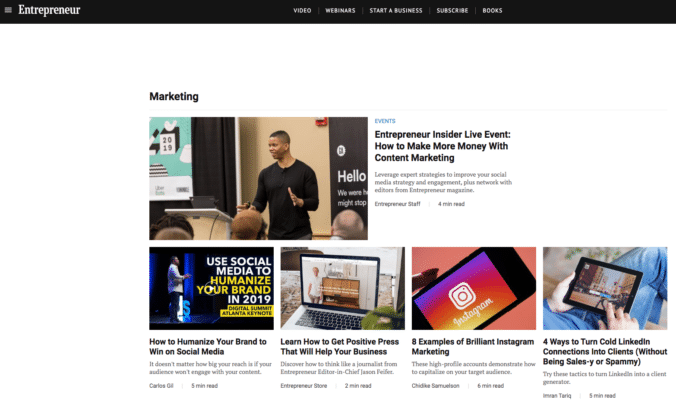 Entrepreneur is your go-to for up-to-date business information and helpful advice for start-up businesses and entrepreneurs alike.
I usually check out Entrepreneur for any industry news in marketing or social media.
Some great articles on Pinterest marketing:
2. Forbes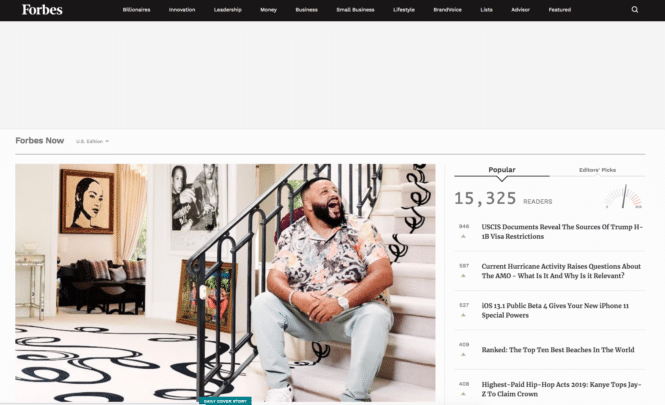 Forbes is an American magazine that tailors to business topics. They are have an extensive online presence and it's the go-to for many business leaders, bloggers, marketers and more.
I don't visit their blog often, but I do read their posts from social media, since their content is highly shareable.
Some of my favorite Forbes posts are:
3. Smart Passive Income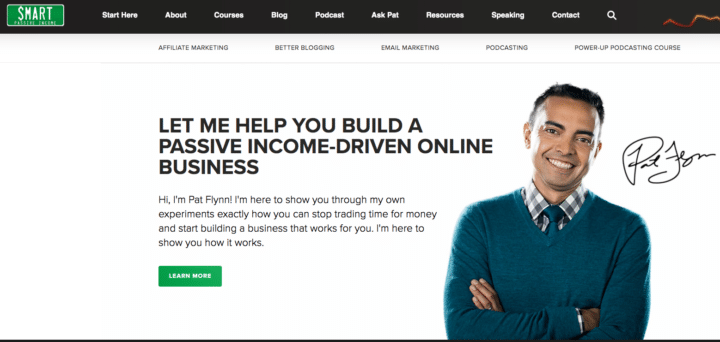 Pat Flynn has made a name of himself in the blogging world with his entrepreneur blog. When he was let go of his job, he had to find a way to make ends meet. He started a blog and learned how to monetize it. He is known as the crash test dummy of online business.
Some great posts/podcasts of him are:
4. Sarah Titus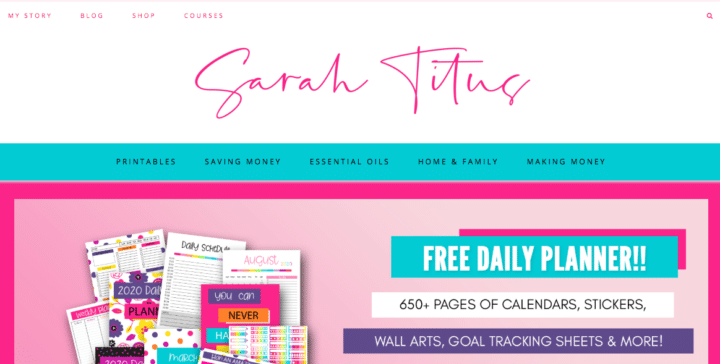 Sarah Titus' story is an inspiration to all of us! Just six years ago Sarah was living in a homeless shelter and had $30k worth in debt! She worked hard at saving and was able to live on a small income caring for her children.
She began selling on eBay and was able to move into a home and get out of debt. She truly is an entrepreneur and you can learn from her story and how she made it big online selling printables.
Some helpful blog posts of her are:
5. Crazy Egg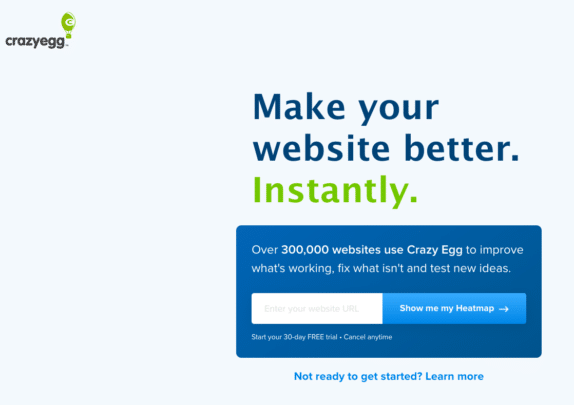 Crazy Egg is a service developed my Neil Patel that does A/B testing, heat maps and snapshot of your business.
This entrepreneur blog is a marketing blog to help business owners understand more about digital marketing and website management.
Some of my favorite posts are:
6. Side Hustle Nation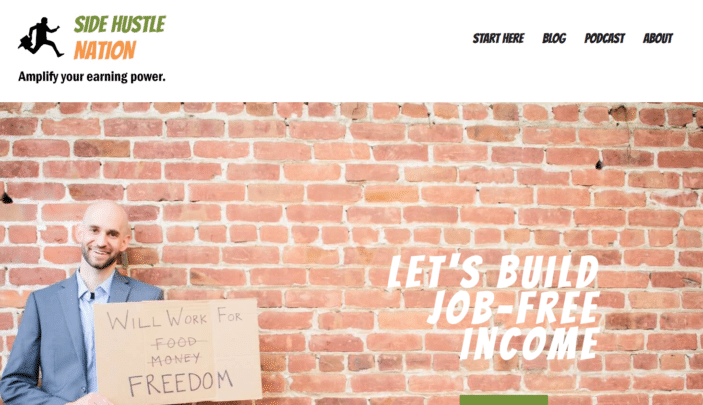 Nick Loper is the blogger behind Side Hustle Nation. With a huge Facebook group community, an awesome podcast and a huge email list, Side Hustle Nation can help new mom bloggers learn what it takes to make blogging a success.
It usually takes some grit and hustle for sure!
Here are my favorite blog posts/podcasts:
7. Blogging Wizard

Adam Connell's most popular site is Blogging Wizard. It's also a blog that I've written for 🙂
Adam provides a lot of information about blogging in general, but the information is geared for marketers and business owners. If you really want to turn your blog into a business, then Adam's site can help you learn the ins and outs of blogging as a business.
Some of great pieces on his blog are:
8. Marie Forleo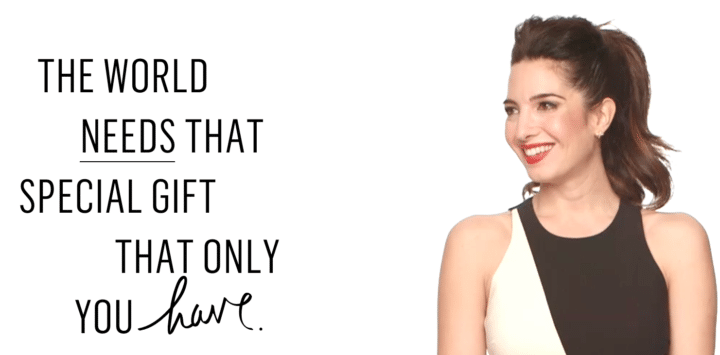 Marie Forleo is up there with the most successful entrepreneurs there are! NY best seller, hip-hop dancer!, popular YouTube channel and loved training materials, Marie is here to help you create results.
She's even hob-knobbed with Oprah and Richard Branson to name a few.
Blog posts worth reading/watching:
9. Create Your Laptop Life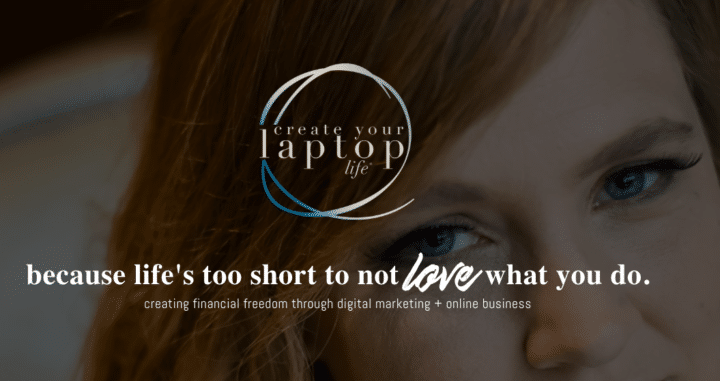 Create Your Laptop Life is run by a team of women entrepreneurs, with the owner being Julie. They cultivate the freelance freedom lifestyle with all their inspirational blog posts.
They promote creating the life you want, taking vacations when you want and having the freedom to do what you want! This is exactly why hubby & I decided to stay home for good and is a great entrepreneur blog to learn from!
The only thing to caution is the that the content is a year old and hasn't been updated. Regardless, the content on this site is great to learn from!
Some great posts are:
10. Do You Even Blog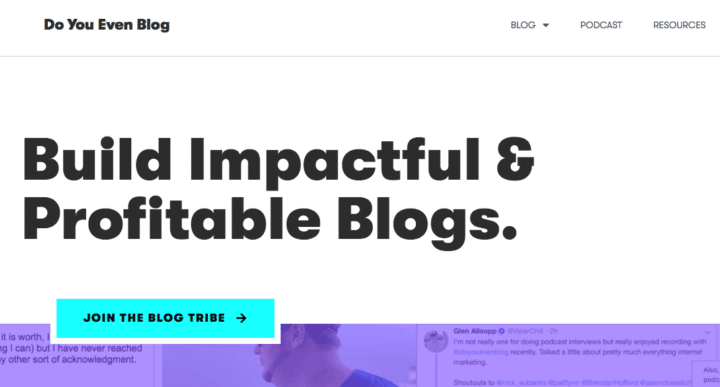 Pete's blog is an awesome blog for bloggers and entrepreneurs. When I found out about him, I devoured his podcast!
He has interviewed some amazing people including Abby from Just a Girl and Her Blog, Cat Alford, and Kate Ahl!
Some great posts/podcasts are:
11. The Savvy Couple

Brittany and Kelan are killing it on their financial niche blog!
As an entrepreneur you can look at how they monetize their blog and even take a look at their income reports too.
You can learn from reading their blog and getting to know Brittany and Kelan's story about blogging!
Some posts that can help you:
12. Making Sense of Cents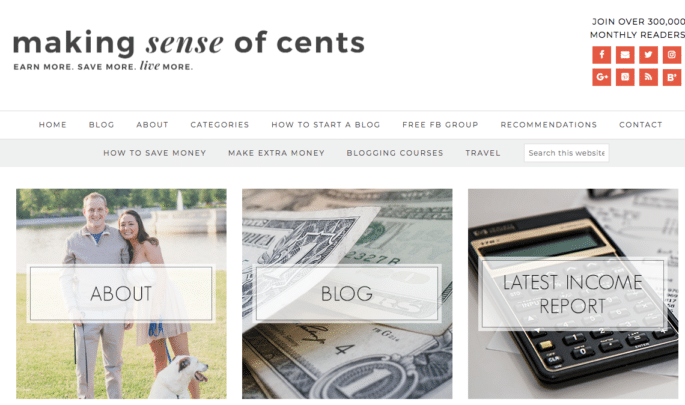 Michelle's blog was one of the first blogs I read when I wanted to start freelance writing.
She talked about her projects as a freelance writer as well as blogging tips to help me become an entrepreneur. Whether you want to save money, make extra money or learn more about blogging, Michelle's blog is for you!
Here are some great posts to look at:
13. WP Beginner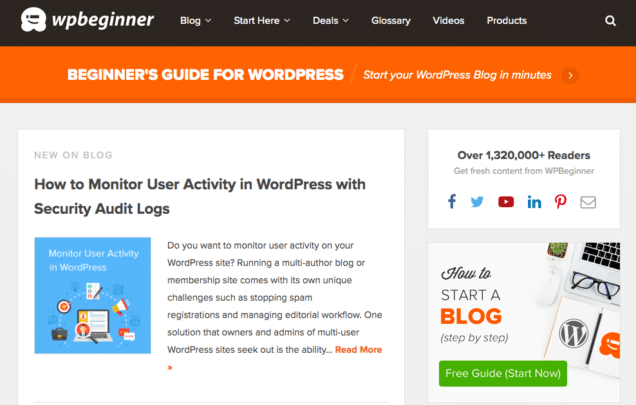 Syed Balkhi is a big influencer in the digital marketing world. He started WP Beginner and OptinMonster and has gone on to create software like MonsterInsights.
His entrepreneur blogs have some of the best content to help entrepreneurs optimize their sales strategy as well as learn more about conversion tactics.
WP Beginner, though, is helpful for new WordPress users. Whether you are stuck using Gutenberg or need to know how to enable comments on your blog, you can check his site for accurate info.
Some blog posts that might interest you:
14. Millennial Money Man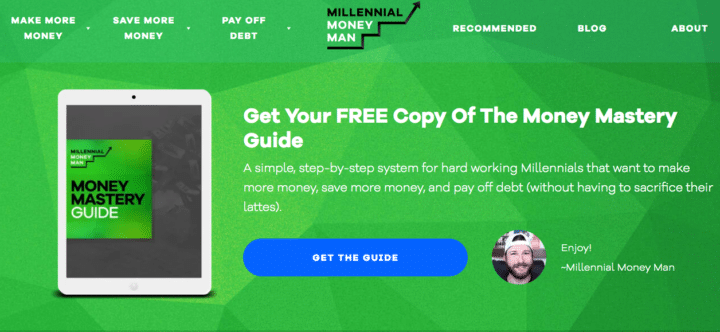 Bobby Hoyt is a popular entrepreneur that teaches people how to to make more money. He's been featured on big publications like CNBC and US News to name a few.
I recently learned about his site after hearing about all the fun at FinCon. As a new entrepreneur, you can learn a thing or two about making money and creating the life you want.
Some posts to get you started:
15. Breaking the One Percent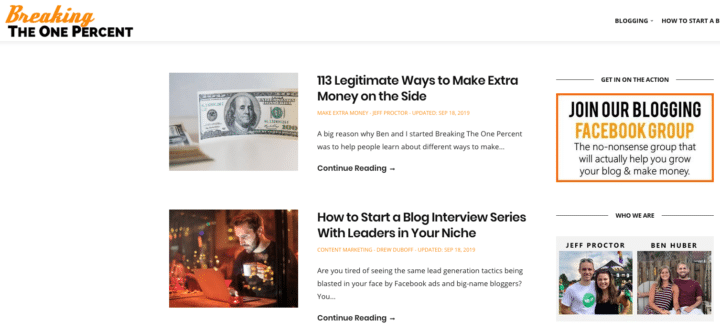 Ben and Jeff are actually known better as the creators of Dollar Sprout.
As a serial blogger – like me – I thought I'd feature their other blog since it's specific to helping bloggers earn an income online.
Blog posts to help you:
15 More Entrepreneur Blogs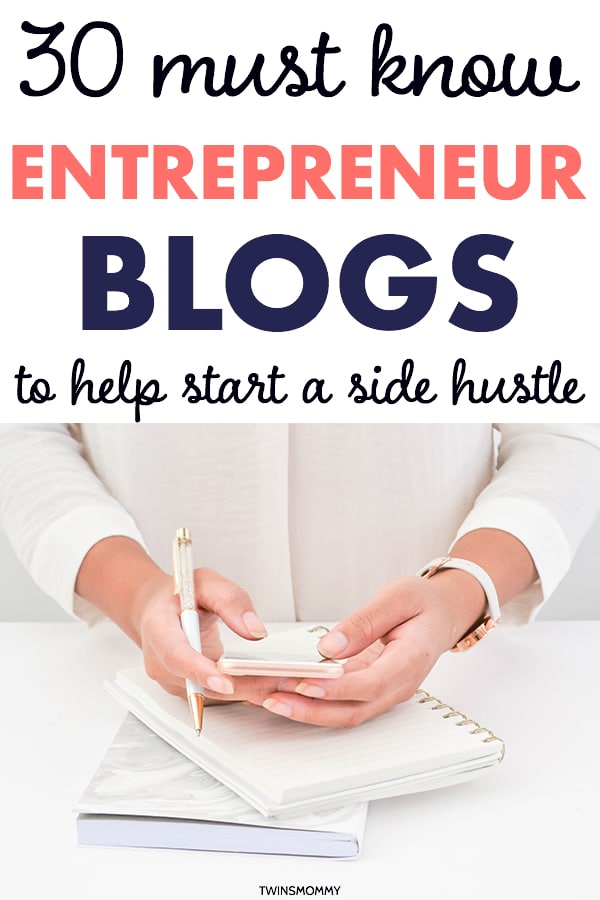 I wish I could feature all the entrepreneur blogs to help you make a living out of blogging! So, here is a short list of 15 more entrepreneur blogs to check out!
There Ya Go!
30 Entrepreneur blogs to follow as a new blogger.
If you want to make money with your blog, then understanding how to turn your blog into a business is what will help you achieve that!