As a new blogger, figuring out what to blog about usually is the biggest challenge.
But, once you figure that out, you might be wondering, how often should I publish a blog post? Is there a right number of blog posts you should publish per week?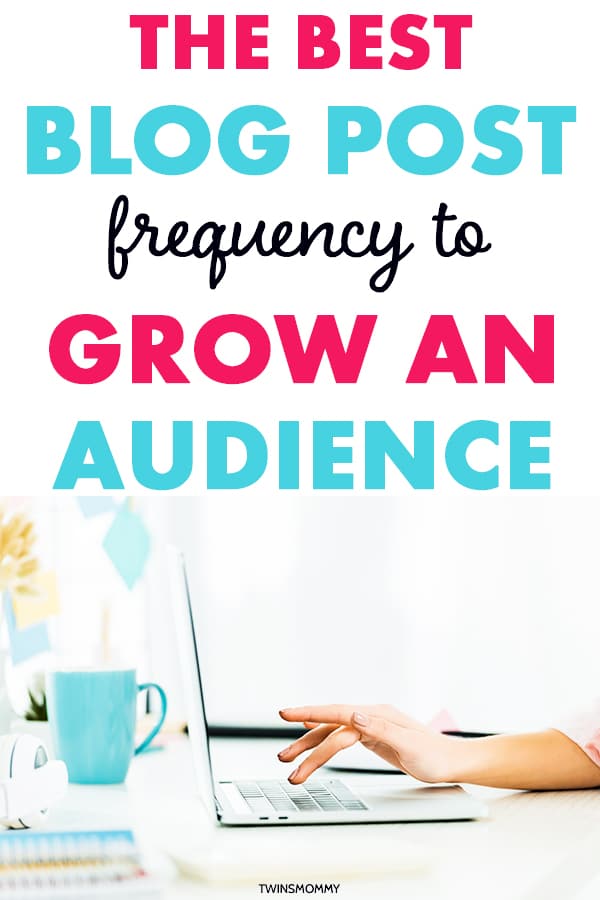 And what happens if you can no longer maintain that content schedule? What do you do?
I've been blogging for five years and I have over 7 blogs, and I've learned there are different blog post frequencies you can have as a blogger.
This all depends on your blogging goals and the needs of your audience.
Let's dive in and figure our the best post frequency for your blogging needs!
First Step – Your Blogging Goals
Before you started a blog, did you have some goals in mind?
Goals like:
How will I promote my blog content?
What income streams will I implement?
Is YouTube worth the investment?
Things like how you will promote your blog and how you will generate income from your blog are big blogging goals to figure out.
For example, if you want to reach as many people as possible or use ads to make an income from your blog, blog traffic is a main priority for you.
When I first started Twins Mommy, building my traffic was my top priority. I wanted to build a tribe of followers – a community – and doing that meant I needed to provide content for them to read!
Step Two – What Does Your Audience Want?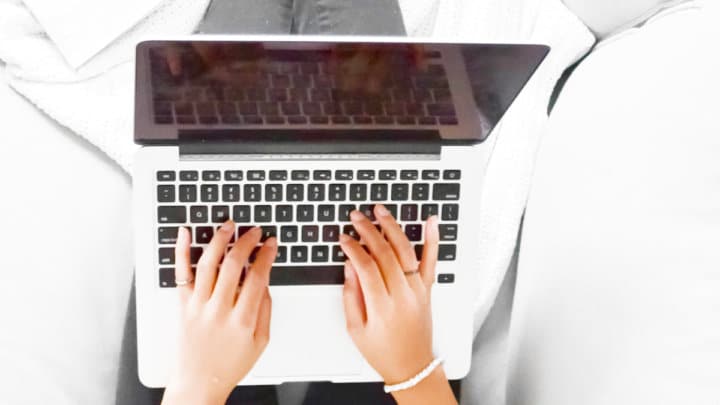 Understanding your audience might take some time to figure out. You may not even know what your audience wants until you've been blogging for 6 months!
That's okay!
In the beginning, you might have to create an avatar of your blog audience to decide how you can help them the most.
You can also peruse Facebook groups of where your audience hangs out and do some social listening. What types of social media posts are they posting? What challenges are they having problems with?
Understanding your audience needs can help you form a content plan.
For example, what is the best way to share your content with your audience – through video? Long-form content? Short posts?
As well, is your audience in the beginner stage or advanced stage of your blog niche?
This can help you figure out if you need to provide in-depth guides that are long-form or shorter more supplemental posts for advanced users.
Both Twins Mommy and my freelance writing blog provide help for beginners. So, this means the content I have will have in-depth guides and long-form content.
Writing this type of content isn't easy to do – even for a freelance writer that gets paid to do this! It can take up to 10 days to write an ultimate guide.
And that can influence how often you publish content on your blog.
So, let's get into the different types of posting schedules you can adopt for your blog.
Post Every Day
You might have heard that if you post a blog post every day, your traffic will grow quicker than if you published less often.
In part, this is true.
But, I suggest you don't do this long term only because you will burn out quickly. In fact, only 2.6% of bloggers publish every day.
And I feel those bloggers probably have ghostwriters or freelance writers to help them provide daily content.
Every day content is also well-suited for curated blogs or news blogs like Huffington Post. So, if you aren't one of those types of blogs, I wouldn't stress out about trying to blog every day!
If you want to do it, then do it for only a short time! I personally like to create blog challenges where I write a blog post every day for a set time frame.
My most recent one ran around 14 days across two different blogs!
Post Weekly
Posting once a week or twice a week or three times a week is a better schedule many bloggers can handle.
The optimal blog post frequency is once a week, however. Writing one blog post once a week is achievable for many bloggers whether they work full-time or are a stay at home parent with little kids.
When I started my blog, I was able to pump out two blog posts a week for around 6 months. This gave me my initial pageviews and helped me grow my blog quicker than my previous blog.
Now, my posting schedule is a tad sporadic, but I like to blog weekly or monthly at least!
So, if you are a new blog, try posting weekly for as long as you can (up to a year is ideal!).
Post Monthly
If you decide to post monthly, you will see slower growth overall. But, only if that's all you do!
If you're active on YouTube or in your Facebook Group, then writing monthly may not hurt you as much. You can still grow your income if you connect with your audience outside of your blog.
But, traffic will stall and if you find you need traffic to monetize your blog, then this strategy will not help you.
Post Bi Monthly
One of my contributor blogs has a sparse posting schedule. I rely on guest bloggers to provide content for this site and since I don't market this site to find guest posters, I get very little pitches per month.
Because of this, I only publish one or two posts a month – if that.
But, that's okay because my blogging goal for this blog is brand building. I am using this blog to show my credibility in my niche and marketing my freelance writing blog and courses on my contributor blog to drive sales.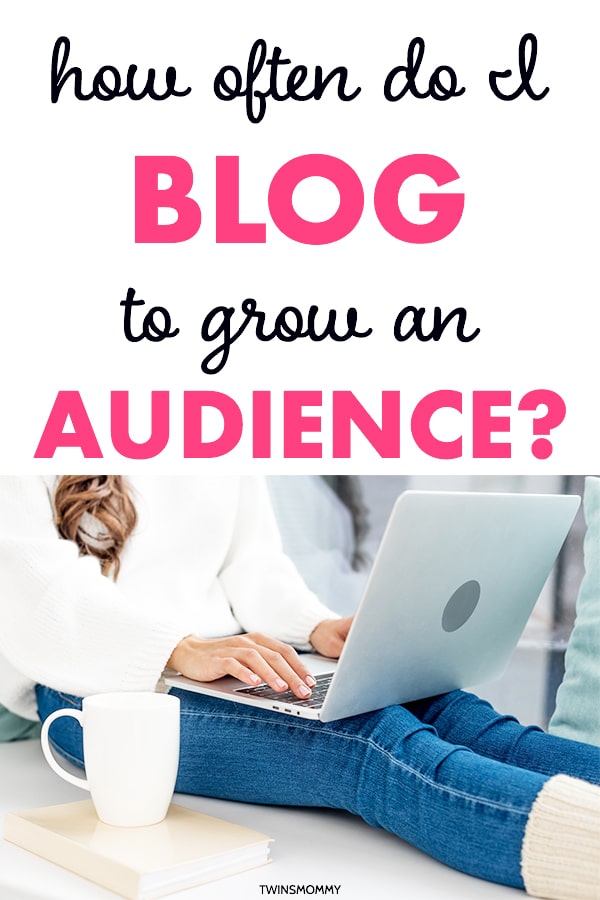 So, if you find you're blogging bi monthly, then why not supplement with video?
Do some Facebook lives during the month to still connect with your audience and make sales by offering discounts or challenges.
Look At Your Needs
Finally, look at your needs and what you are comfortable with posting and writing. For me, I love writing and blogging!
I would write a post every day across all my blogs if I could – but I can't!
I have Facebook groups and pages to maintain and email to answer to as well as outreach and a million other things bloggers do to maintain their business!
That's why my posting schedule for my main blogs isn't that consistent. But, I pick it up and publish consistently as much as I can when I can!
How Often Do You Blog?
Share with me in the comments how often you publish a blog post and if that's consistent? Is it helping you grow your blog? Share with us!
Please remember to pin me!