As a blogger are you hearing all over Facebook groups this thing called Jasper AI?
Maybe you heard it referred as Jarvis AI instead.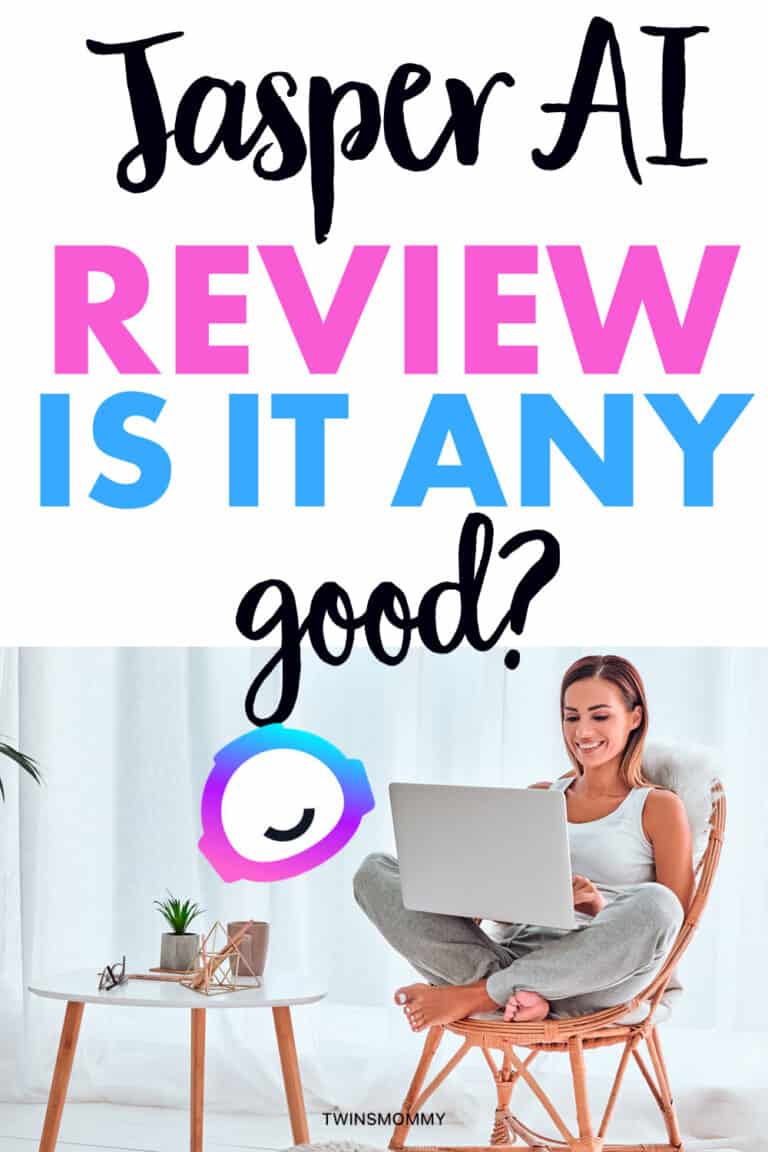 If you don't already know, Jasper AI is a content assistant tool that uses the power of artificial intelligence to help you with your content.
Now, before this day, I would have called Jasper a writing assistant tool, but NOW…it's a content assistant tool because Jasper can help you create amazing graphics called Jasper Art.
Wow!
Yes, it can do that and more!
There's a lot to this little AI tool so let's take it one step at a time and unlock this Jasper AI review for you.
My Experience With Jasper AI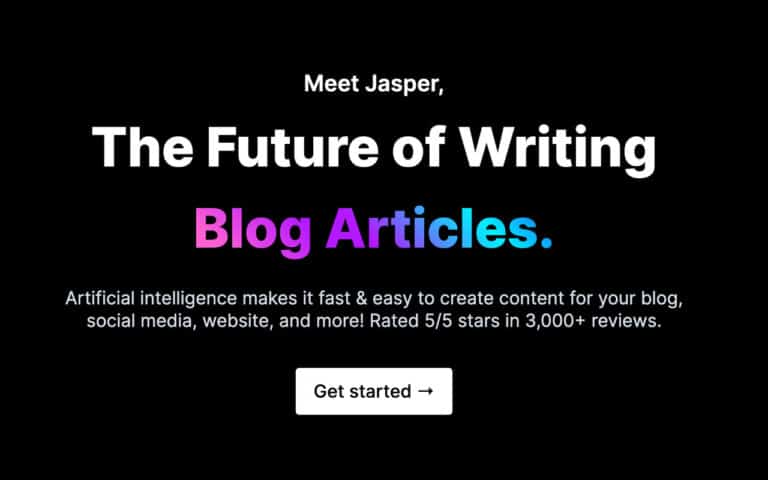 Back in the summer of 2021 I started using Jasper (Jarvis was what it was called back then).
I was excited to try it out but a little worried because I'm also a freelance writer.
I didn't want Jasper to replace content writers and I had to find out for myself the quality of writing Jasper AI produced.
Well, I learned very quickly that the writing was a lot of fluff and needed a TON of editing.
When I say fluff, Jasper likes to add extra words and beginner phrases that aren't necessary.
As a freelance writer, clients don't pay me for fluff writing. They pay me for concisely written writing that's actionable.
So, during that time I had a love-hate relationship (more hate than love in 2021) and decided to stop using it.
I was successful at using Jasper to help me write this post.
Spring 2022
Fast forward to 2022, spring time and I decided to give Jasper a try again.
They changed their name and I was learning better prompts for Jasper so why not give it try.
Well…
It was night and day!
I loved Jasper!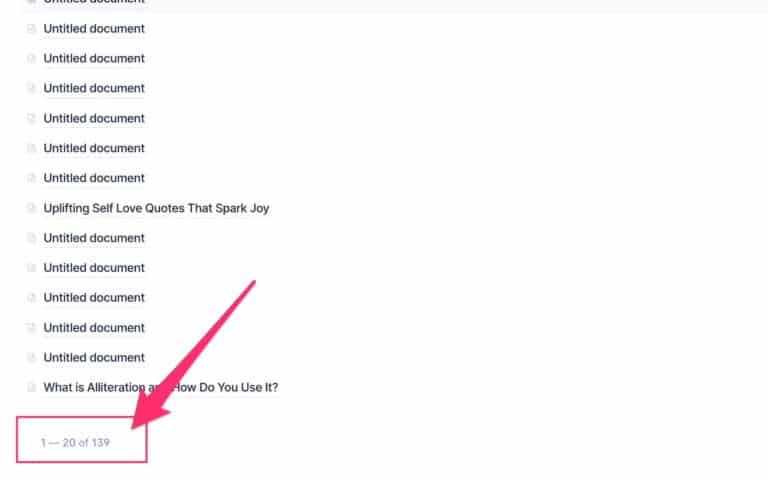 That's why I'm writing this Jasper AI review for you!
I found out how to make Jasper create content easily.
What to Write a Blog Post Using Jasper AI
In my Youtube video I share with you how I use Jasper to write a blog post and the process is still the same.
Step 1: Keyword + Introduction
For my blog post content, I find all the keywords I need and write the introductions.
It's rare when I get Jasper AI to write an introduction for a blog post. Typically, Jasper's introductions are too surface level and not deep enough.
For example, it will write two or three sentences and want to get into the "meat" of the post.
My introductions are usually more than three sentences and I take my time to get into the main part of my blog post.
Since I'm a freelance writer, it's no problem for me to write a good introduction.
Step 2: Blog Post Outline
If I don't have an outline set, I will use Jasper to help me come up with subtopics to write about.
This is where I feel Jasper AI really shines!
Within seconds Jasper can come up with 10+ talking points for a blog post.
Step 4: Do the Jasper AI Dance
This is the part where I will write and then get Jasper to write more about that topic.
This is a great way to make your blog posts longer.
For example, if I have a sub topic of: Use a Sponge to Spot Clean the Counter, with only two sentences, Jasper can fill in the rest two ways:
By pressing the Compose button
Using the Paragraph Generator Template
I love the Paragraph Generator Template.
Simply put in your sub topic with a few sentences and Jasper will create a full paragraph on that topic.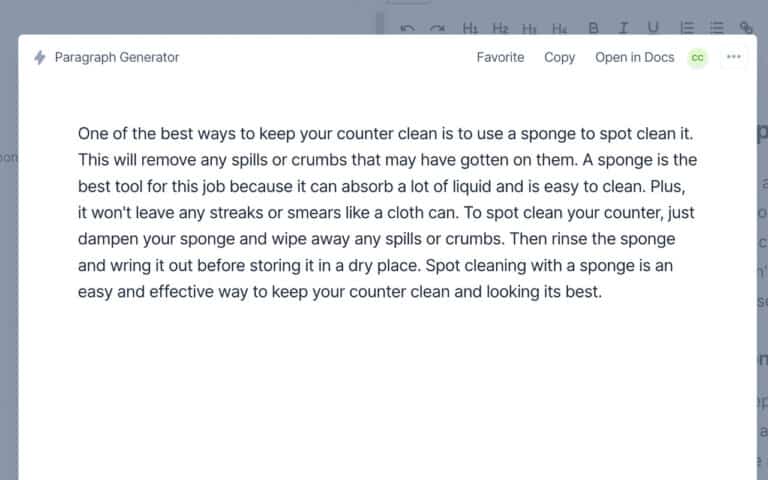 Jasper Commands Template
One of the newest templates Jasper AI has is the Commands template.
It's slightly similar to the paragraph generator but using this template gives you even longer and better content output.
What I use it for is to explain bullet lists or shorter subtopics.
For this example, I listed out WordPress plugins to clear cache and listed out three plugins. My command is, "write 500 words on the different wordpress plugins you can have to clear cache."
This is what Jasper.ai gave me: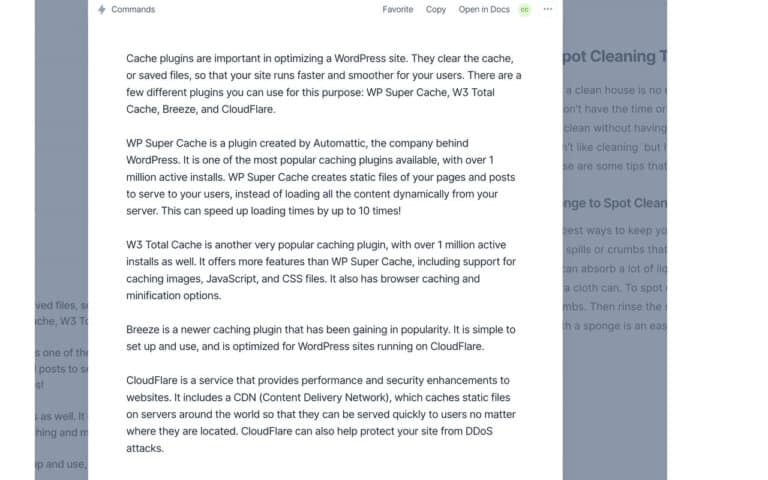 Isn't that amazing?
These templates are available for the starter plan option (20k words – which is plenty. I use 12k or so a month).
Jasper Commands to Produce Better Outputs
Learning to use Jasper AI can take some time. There are wonderful videos on Youtube that can help you!
But, for a quick reference try these commands (the ones in bolded are the commands and you can add your own ends):
>write a first person introduction of forgetting the most important things as a new blogger
Here is the output:
As a new blogger, there are a lot of things to remember. But sometimes, the most important things get forgotten. Like my password for my blog. And the login information. And the address of my blog. Oops!
It can be easy to forget what you're doing when you're juggling a million different tasks, but it's important to stay organized and focused if you want your blog to be successful. Here are four tips to help you stay on track as a new blogger:
>write a long paragraph in first person about a horrible night
Here is the output (I pressed composed three times)
Last night was one of the worst nights I've had in a long time. I don't even know where to start. Everything that could go wrong, did. It all started when I got a call from my boss…
I was already in bed, trying to get some sleep before my shift at the restaurant I work at. But when my phone started ringing, I knew it wasn't going to be good news. And I was right. My boss told me that one of the other servers didn't show up for their shift, and they needed me to come in.
I didn't want to go in, but I didn't have a choice. I had to get up, get dressed, and go to work. But that was just the beginning of my night.
The minute I walked into the restaurant, I could tell that something was wrong. It was busy, and there was a lot of tension in the air. I had no idea what was going on, but I could feel that something bad was about to happen.
And I was right. Within an hour, one of the cook's started throwing food, the customers were getting angry, and someone even threw a plate at me. It was a nightmare.
>write a list of 15 ways to save money when you move into your first apartment
Here is the output (I pressed composed a few times)
Search for apartment deals online.
Ask family and friends if they know of any rentals.
Check out furnished apartments – you may not need all your furniture!
Consider living in a roommate situation to split costs.
Get an estimate from a moving company before packing up everything yourself – you may be able to save big bucks this way!
Compare prices on boxes, tape, bubble wrap and other packing supplies before buying them in bulk at the store.
Start packing early so you don't have to do it last minute (and spend more on rushed supplies).
Make use of your closets and storage spaces to pack away items you won't need right away.
Sell or donate furniture and other belongings you no longer need/want via Craigslist, Ebay or donation sites like Goodwill or The Salvation Army..
Opt for public transportation or biking instead of driving – this can save you tons of money on gas and parking tickets!
Order take-out and delivery less often – cook at home more to save money on food costs.
Purchase generic brands rather than name brands whenever possible, especially when it comes to things like shampoo, soap, cleaning supplies, etc.
Cancel any unnecessary subscriptions or memberships (like that gym membership you never use!) to save on monthly expenses.
Look for ways to make a little extra cash – this can be through odd jobs, freelancing work, or even selling items you no longer need.
Finally, create a budget and stick to it! This will help ensure you are mindful of your spending and avoid overspending in any one area.
Writing Product Descriptions with Jasper AI
One of my favorite ways to use Jasper AI is to write product descriptions for my affiliate marketing.
As a freelance writer, I hate writing product descriptions for my clients.
So, I definitely don't want to do them for my blog!
But with Jasper, all I have to do is give Jasper the product name and the features and it will produce a wonderful paragraph about product.
It's great because I can make money with Jasper AI!
Win-win!
One-Shot Blog Post Template
Jasper keeps the good things coming! The One-Shot Blog Post template is the latest new feature offered for all Jasper AI users (even if you don't have the Boss Mode).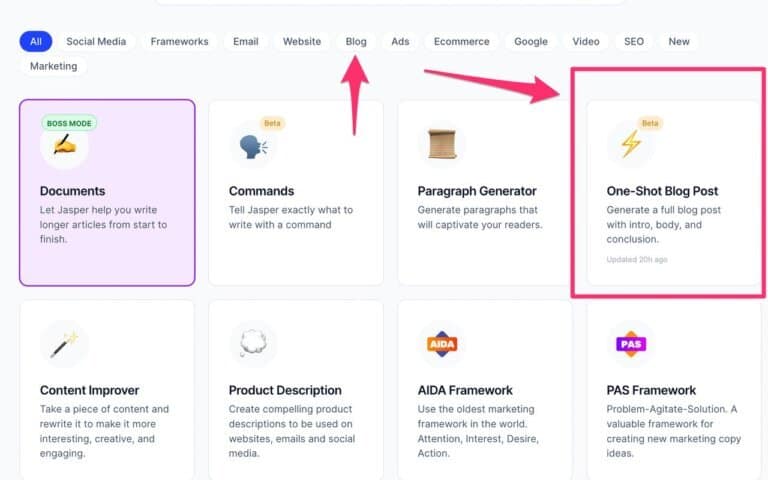 If you use this template as it is, you'll get a very short 480-500 word blog post.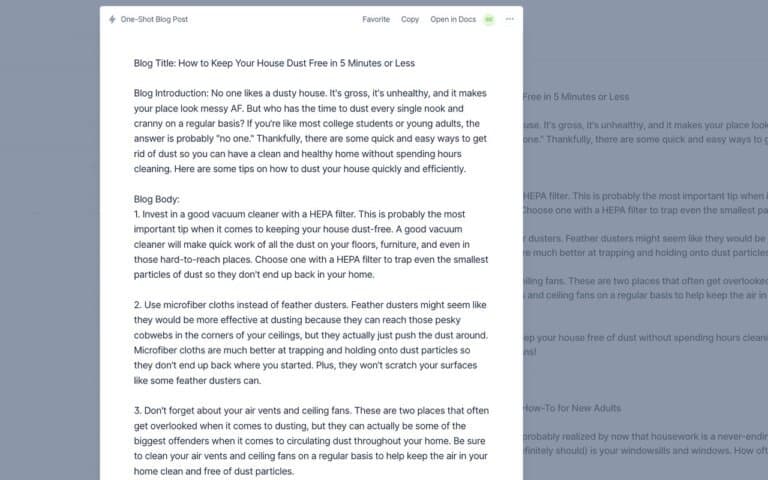 That's nice an all but, it won't cut it for your blog – if you want to rank your blog post.
It might be good for a short landing page or even an email though!
To get the most out of this template here's what you can do:
1. Get Jasper to create an outline for your blog post topic.
This is easy enough!
2. Take the title and first subtopic and put that into the One Shot Blog Post template.
This will flesh out that first sub topic. You can use parts of the introduction to "introduce" that first subtopic. Then you can use the body of the blog post.
3. Repeat Step 2 to Get 1,000+ blog post!
Using this template that way makes your blog post much more comprehensible, valuable and longer!
Win-win-win!
*New* Jasper Chat
Have you been hearing a lot about ChatGPT 3? It's all the rave right now and many people (over 1 million) have started using it.
Some say it will replace Google even!
I won't get into the technology behind ChatGPT but Jasper AI is based on this model and decided to add a NEW feature called Jasper Chat (which works like ChatGPT).
Just ask it a question or you can ask it to give you blog titles, introductions and anything that the Jasper templates can help you with.
Right now (December 2022), there are no credits to using Jasper Chat so if you are running low using their templates, start using the chat option!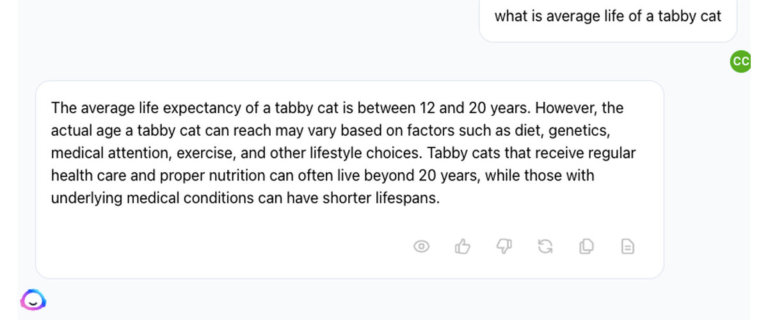 Here is me asking Jasper Chat to find blog post titles for my blog.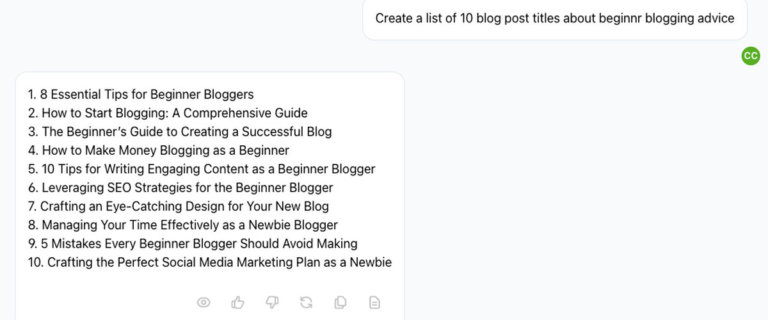 I Heard Google Doesn't Like AI Content. Can I Still Use Jasper AI?
Yes, you can!
Over the last few months I'm sure you've heard that Google is cracking down on sites that rely on AI content and are publishing hundreds, if not, thousands of blog posts per day!
This type of AI content is not valuable, not actionable and doesn't read well. You can tell it was written by a robot!
So, how can you still use Jasper AI and be on the good side of Google?
By using Jasper as an assistant only and editing it heavily.
I use Jasper AI mostly for my niche websites and not for my main websites like Twins Mommy.
If I do use Jasper for Twins Mommy, it's mostly for making a list of items for a post, generating FAQs or answering FAQs and helping me with some product descriptions.
Jasper Art – Create Stunning Images
Jasper recently came out with Jasper Art.
It's an AI image generator built on Dall-E 2 technology.
Simply put in a descriptive text and Jasper will give you four AI generated images!
Here are my best images so far: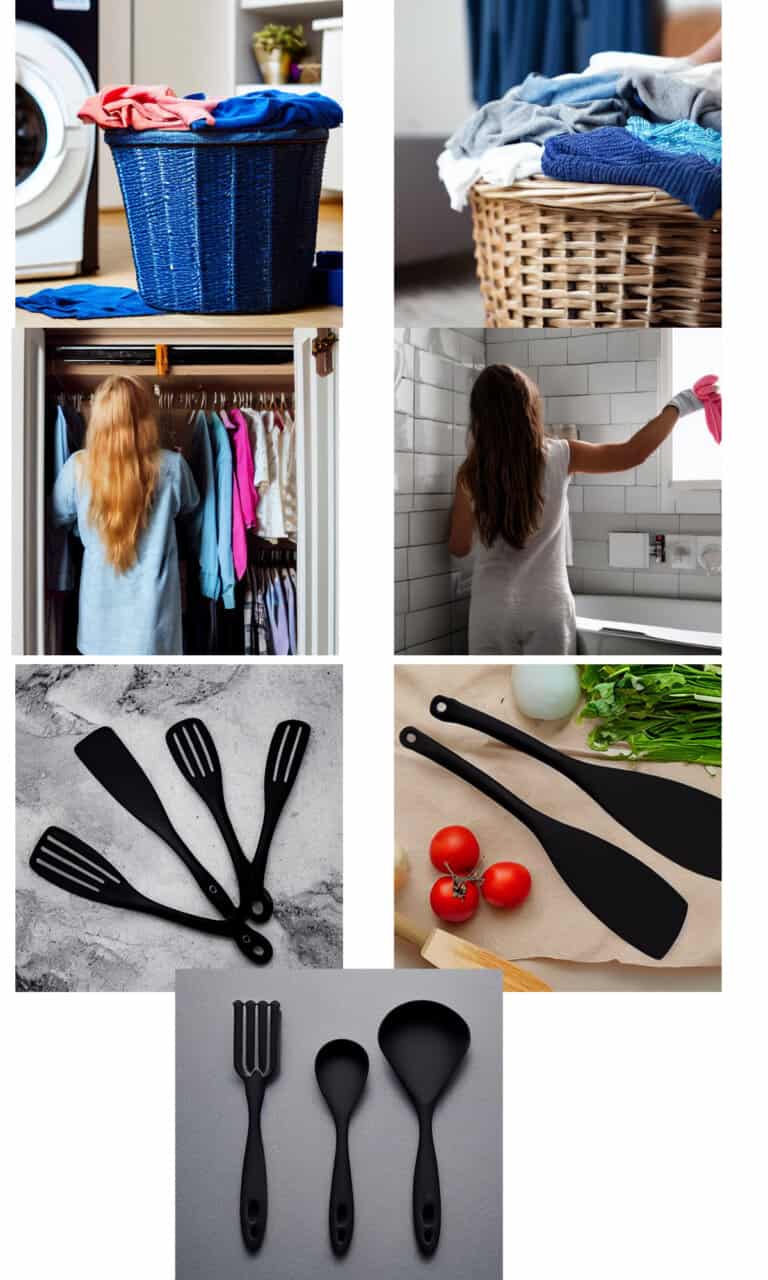 Right now, Jasper Art is in Beta mode and images of faces and hands really throw Jasper off.
So, it can take multiple trials to get what you want. The good thing is, the more descriptive language you use, the better output you'll recieve.
Pictures without people are better but not always.
Join the waitlist to try out this cool tool. If you have the annual plan you have priority of the other subscriptions and the rate is $20/month for unlimited Jasper Art. This is on top of your Jasper AI subscription.
Jasper AI has stated the price will go up.
Is Jasper AI Worth It?
If you are serious about blogging and making money with your blog, then Jasper AI is a great tool to have.
It's helping me write blog posts for my niche and those posts are affiliate marketing based, which helps me make money.
You can write eBooks to sell using Jasper or, if you offer a service like Pinterest management or freelance writing, Jasper has a cold email template you can use.
If you have an email list, Jasper AI can help you create persuasive copy.
Need a sales page? Jasper can help you with that.
I also use Jasper AI for my Pinterest descriptions and love using this template!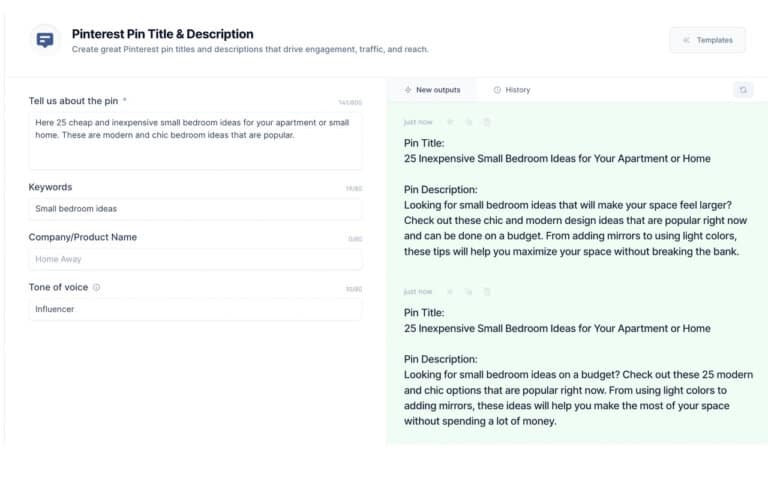 They recently added a template for Tik Tok video captions!
Jasper AI is perfect for busy moms like myself!
With several websites and several clients, Youtube channels and Facebook groups, I will use ANYTHING that will shave off time throughout my day.
The Starter Subscriptions is all you need to help you with blog writing.
Of course, if you want to have some unique images, you can get on the waitlist for Jasper Art.
The more people using Jasper Art prompts the better the outputs will be in the future!
A Jasper AI Review for You!
I hope you enjoyed this review!
If you have any questions about using Jasper AI or Jasper Art just pop them in the comments!
I always answer my questions!
Please pin me!