Are you thinking about starting a business making and selling handmade items?
Then Etsy is the place for you!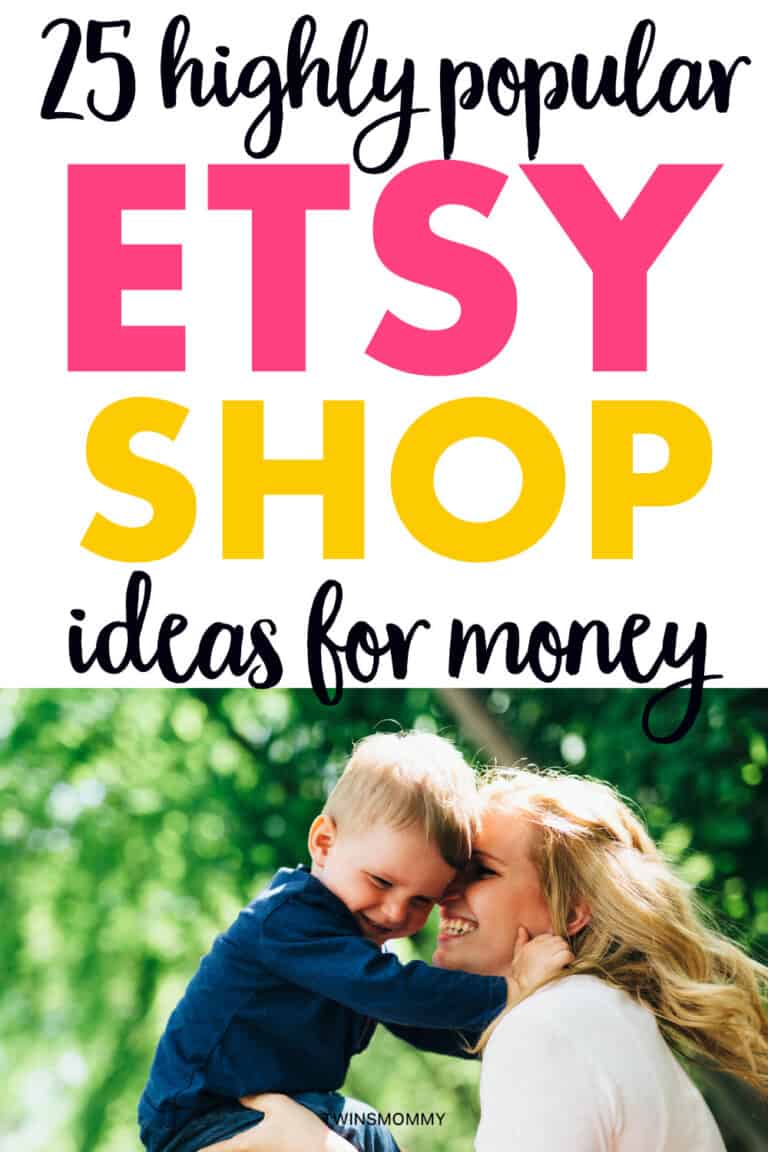 Etsy is an online marketplace where everyone, from crafters to artists and collectors, can sell handmade, custom-made, and vintage items, toys, jewelry, and more.
Etsy provides the storefront as well as a variety of payment and shipping options.
When you open a shop on Etsy, you are joining a network of millions of independent sellers – so you won't be competing against big brands.
And there's no fee to set up, just a $0.20 listing fee per item and 5% of the sale price of your item.
But in order to make money on Etsy, you have to start with some good ideas.
Don't worry! I have some highly popular Etsy shop ideas to guarantee your success.
Are you ready to get started?
Setting Up An Etsy Shop
Before we get into Etsy shop ideas, let's quickly look at how to open your very own Etsy shop.
Start by visiting the Etsy site and creating an Etsy account.
Fill in your information and add your profile picture and bio.
You will then go to the seller's page and click on "Get Started."
From there, you will select your shop language, country, and currency. Click "Save and continue."
Choose your shop name (ideas down below!) and hit "Continue."
According to the Etsy site, creating a shop has to be done on a desktop, but you can manage your shop through the app.
You will also have to set up your payment and billing details and set up your storefront. You can create different sections for your shop, and adding products is super easy!
That's it!
Best Etsy Business Ideas: What Should You Sell?
If you're going to start an Etsy shop, you need some products to sell!
These can range from physical products to digital products.
Here are some popular product ideas:
1. Accessories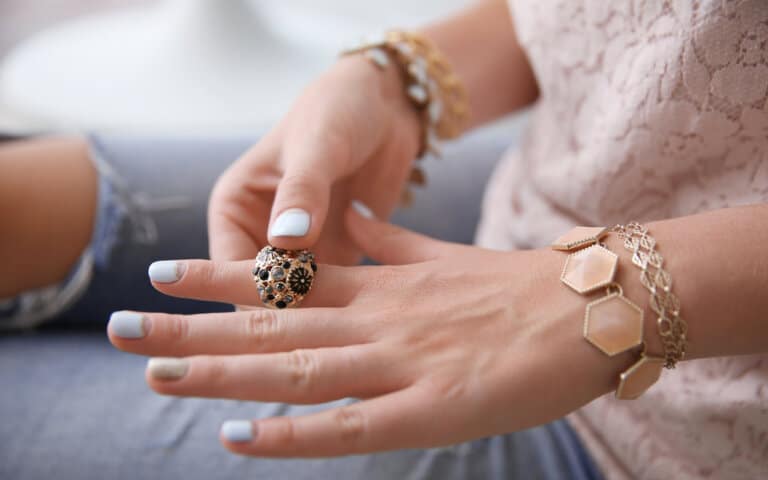 From scrunchies to facemasks (yes, they are still popular!), people are always looking for cute, handmade accessories to amplify their wardrobe.
Consider selling things like hats, purses, hair barrettes, bows, ties, etc.
2. Jewelry
On Etsy, you can sell new or used jewelry – and people will eat it up!
Create and sell unique one-of-a-kind pieces or refurbish old engagement rings. You can create necklaces, earrings, bracelets, and more.
3. Craft Supplies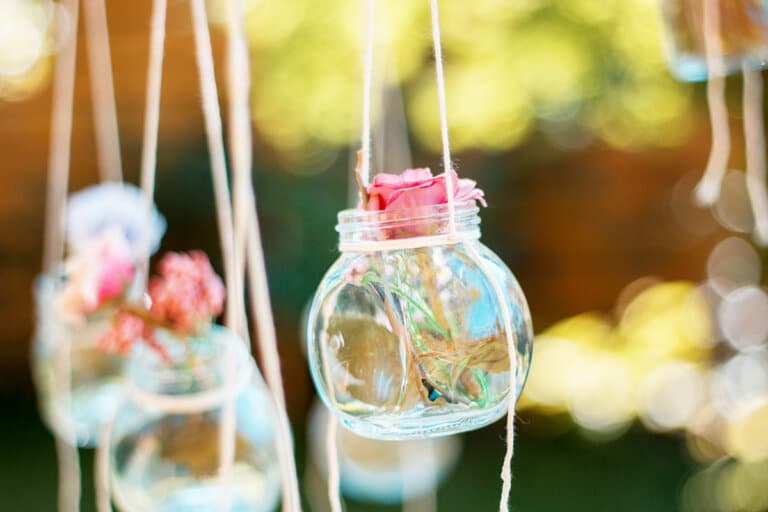 Some of the best-selling items on Etsy are craft supplies because people are always looking for ways to make their own creations.
When it comes to craft supplies, think of Etsy shop ideas such as knitting patterns, jewelry-making kits (beads, charms, hooks, etc.), clothing patterns, and more!
4. Art
If you're handy with a paintbrush, pencil crayons, or Photoshop (or even Jasper Art), you can make and sell your own art on Etsy.
You can list original pieces or have prints created and sell those. By selling prints, you can easily make a passive income by continually selling one piece without having to recreate it.
(find Jasper art cute creations)
5. Vintage Items
Etsy began as a marketplace for handmade and vintage items – so why not take advantage of their roots?
You can scour thrift shops and flea markets for vintage items such as jewelry, kitchenware, home decor, and toys and turn them into something new or restore them to their former glory.
6. Printables
I love the idea of selling printables on Etsy!
You can make and sell digital products such as schedules, worksheets, coloring pages, stationery, and more. The possibilities are endless!
This is also an amazing source of passive income since you only have to design and list the item once and sell it multiple times.
7. Home Decor & Furniture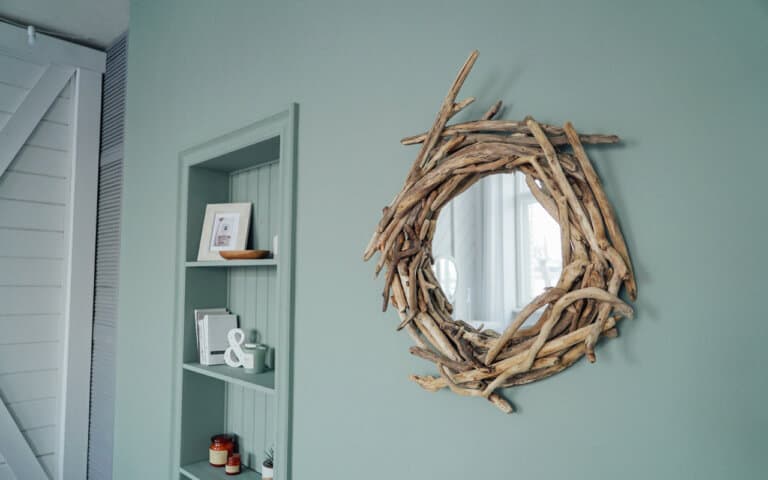 Do you have some old mirrors hanging around? An old coffee table that you can breathe new life into? Why not sell them on Etsy?
These easy Etsy shop ideas are lucrative, and you can even make your own unique home decor items to sell, such as wreaths, doormats, and more!
8. Mason Jar Crafts
Did you know that there are tons of crafts you can make and sell using mason jars?
From cookie ingredients to soap dispensers, these crafts are easy to make and can turn a healthy profit in your Etsy store.
9. Toys
Handmade toys are super popular right now. Parents are always on the lookout for high-quality toys that are safe and long-lasting.
In your Etsy shop, you can make and sell traditional and educational toys, wooden toys, fidget toys, and sensory toys – just to name a few!
10. Wedding Stuff
Wedding items are hot on Esty, and the possibilities are endless!
You can sell personalized items such as invitations, table favors, and wine glasses or digital products like downloadable invitation templates.
Or you can even sell wedding dresses, veils, garters, cufflinks – whatever you can think of!
Etsy Shop Name Ideas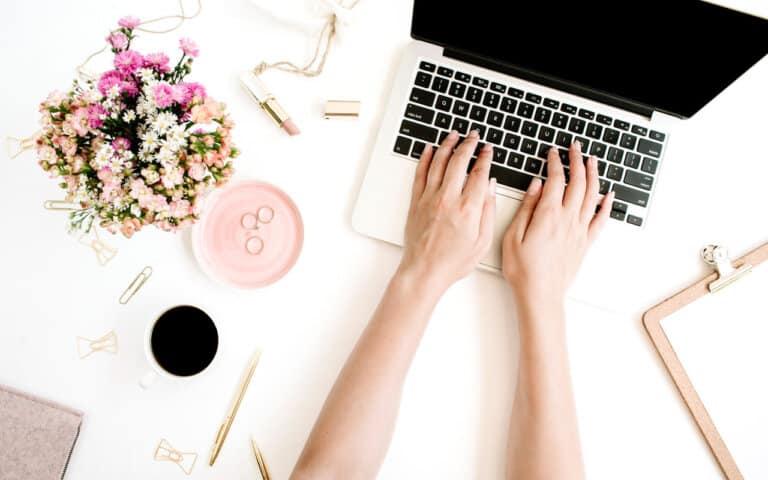 What's in a name? A whole lot, actually!
Your Etsy shop name is key to letting customers know exactly what you sell as well as establishing your business brand.
Here are some ideas for choosing your Etsy shop name:
11. Descriptive Name
In order to come up with some descriptive Etsy shop name ideas, use this formula:
A word of phrase that sums up your brand's vibe + Descriptive words that indicate what you sell
For example, if your brand is elegant, use related words to elicit those feelings. Likewise, if your items are unique and quirky, use words that relate to your style.
This way, customers will immediately understand what you sell! However, if you change the types of products you sell, you may have to find a way to adapt your shop name.
Here are some example name ideas:
Urban Craft Supplies
Not Your Grandmother's Home Decor
Balanced Life Planners & Schedules
Modish Fashion
12. Abstract Name
If you want to get more creative, you can always choose a more abstract name for your Etsy shop by using unique words that describe your shop.
You can use foreign language words, plant names, animal names, colors, and more to come up with a shop name.
The advantage to using a more abstract name (versus a descriptive one) is that you can pivot the types of products you sell without worrying about changing the name.
Plus, an abstract name will be more easily recognizable when customers search for products.
Check out these examples:
Purple Moon Rising
Cheeky Cat Creations
Labelle Boutique
Daisies & Daffodils
13. Your Name
Ultimately, you can always use your own name for your Etsy shop! This also gives you the flexibility to grow and change up your product line as you get going.
Using your name is automatically unique and allows you to build a personal brand. Just keep in mind, however, that using your name doesn't quite describe what you sell.
But you could always add something descriptive afterward to make it more obvious.
Here are some ideas:
Rachel Smith Jewelry
Samantha's Wedding Boutique
Melissa Smith Vintage Design
Lisa Smith Studios
Emily's Toybox
Etsy Shop Banner Ideas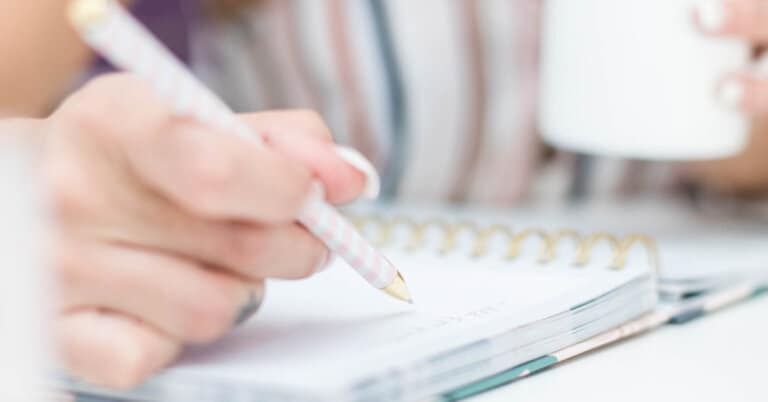 Etsy shop banners are a great way to highlight your products in your Etsy shop, giving customers an idea of what you sell.
You can use programs such as Canva to easily create these banners!
Check out these Etsy shop banner ideas:
14. Big Banners
The big banner is the largest banner you can have on your Etsy shop and goes on top of your shop page. This banner should be 3360 x 840 pieces for the best quality.
On this banner, you should showcase your brand by displaying pictures of your most popular products and links to your social media and website. You can also use this space for advertising sales and special promotions.
15. Mini Banners
Instead of a big banner, you can choose to have a mini banner for your Etsy shop. These 1200 x 160 banners are great if you want to focus your shop on a specific product.
The mini banner definitely has enough space to highlight elements of your shop, just on a smaller scale.
16. Carousel Banners
If you subscribe to Etsy Plus, you have the option of displaying a carousel banner. This banner allows you to add up to 4 different images at the top of your page that shoppers can scroll through.
You can also link each image to a specific listing!
17. Collage Banners
Collage banners are also available to Etsy Plus members and allow you to create one customized banner using 2-4 different images.
18. Order Receipt Banners
The order receipt banner displays after a customer has placed an order. It's a wonderful way to say "Thank You!"
This banner measures 760 x 100 pixels and allows you to end the transaction on a positive note.
Etsy Business Card Ideas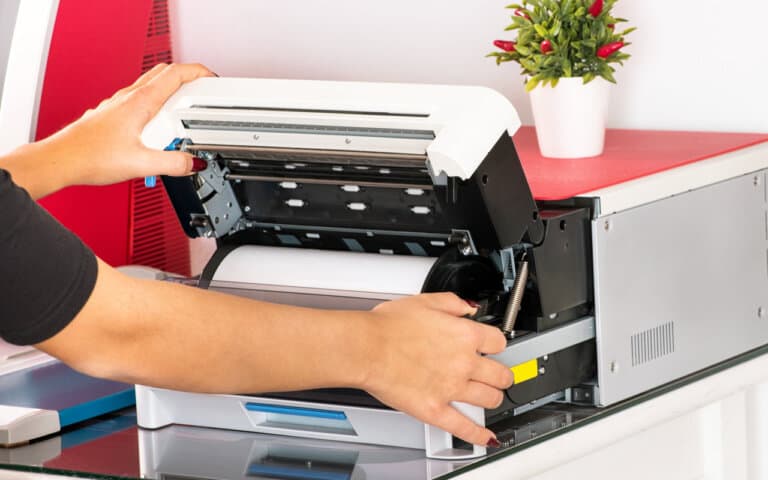 If it's a good idea to have business cards for your Etsy shop to get the word out about your business!
When designing your business card, make sure to include your shop name, web address, social media links, and logo.
Here are some awesome Etsy business card ideas:
19. Minimalist Design
Business cards don't have to be fancy or busy – and sometimes, the most eye-catching ones have the simplest designs!
Focus on a few key elements and choose only 1-2 colors or fonts.
20. Unique Materials
Instead of using standard card stock, think about using unique materials such as recycled materials and even linen or cotton! You can also add texture by using foil stamps to create your Etsy business card.
21. Creative Layout
When making business cards for your Etsy business, you don't have to stick to the standard rectangle shape! You can use different shapes and sizes to create something unique.
You can also play around with the layout, using a portrait orientation instead of a landscape one – and don't forget about using the back of the card too!
22. Eye-Catching Images
If you're going to add images to your business card, keep them simple and make sure they are high-quality images. You can include a photo of one of your products, patterns, and textures to make your card eye-catching.
23. Brand Colors and Fonts
Perhaps most importantly, you should make sure your Etsy business cards match the brand of your shop by using the same colors and fonts. This will help create a cohesive look and make your brand more recognizable.
24. Add a QR Code
Welcome to the digital age! You can now add a QR code (those weird boxy barcode-type things you see everywhere) to your card that customers can scan with their phones.
You can set up the QR code to take people to your Etsy shop or your website when they scan it.
25. Digital Business Card
If you want to go full digital, consider creating a digital business card for your Etsy shop. They are more environmentally friendly (bonus!) and can easily be shared online via email and social media.
You can even create interactive business cards. Very cool!
The Best Etsy Business Ideas!
There you go! Some of the best Etsy business ideas to get you started on making money online.
Just remember that, like all ways to make money online, it will take time to start making sales. Success won't happen overnight.
But if you're driven and passionate, you'll have no problem!
I'm excited to hear about the Etsy shop ideas that you are excited about!
Tell me all about them in the comments.