Your blog name is probably your brand, right?
It's what people remember, it makes a statement, and it can really make or break your blog.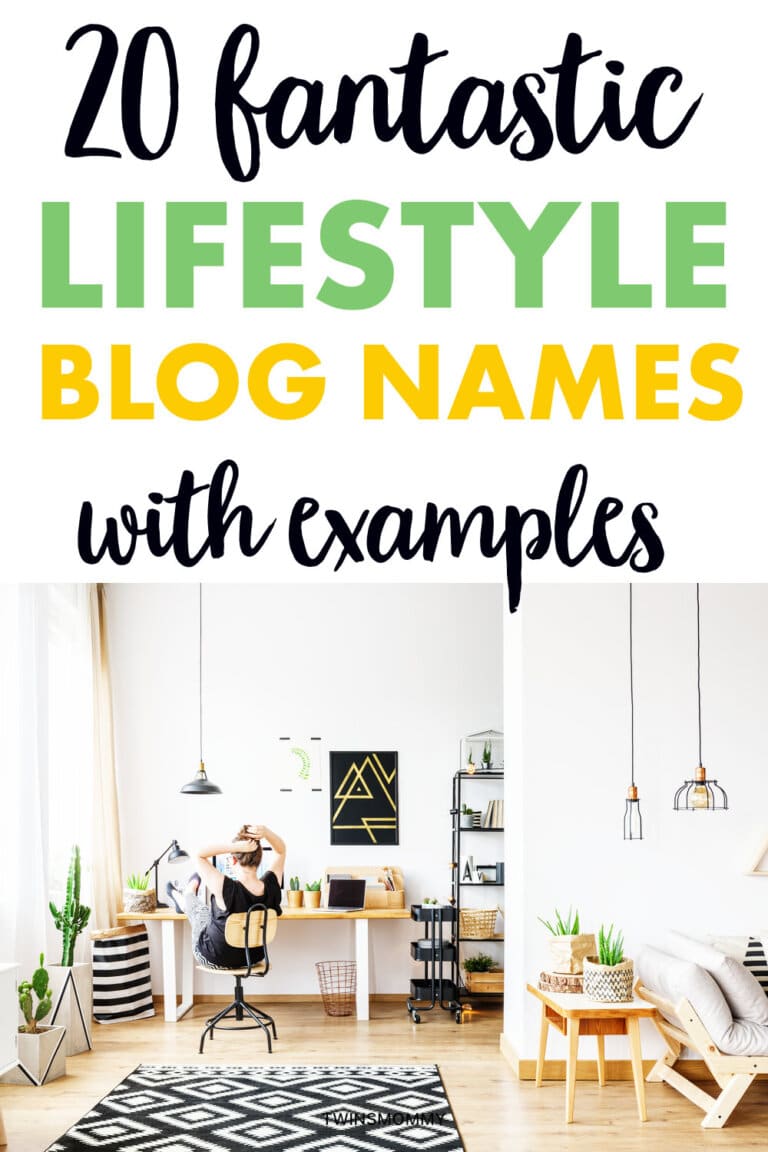 A blog with a bad name can make it much harder to gain traction and followers than a blog name that people love and can relate to.
I don't know about you, but when I find a lifestyle blog on Pinterest, go to their post and look at their lifestyle blog name – I have a heard time remembering them.
Or, if I sign up to their email list and get an email from the lifestyle blog owner, I think, "who is this? Do I know this blog?"
For me, if the name is longer, and it doesn't relate to the content or is just unusual mix of words, I forget the blog name of amazing lifestyle ideas.
While it might be pretty simple to name a blog that is niched down (think food blogs, mommy blogs, and personal finance blogs), it can be a bit more difficult to name a lifestyle blog.
Why?
Well, for the most part, lifestyle blogs cover a wide range of topics, which means it doesn't always have a specific niche that it focuses on.
The fun part of coming up with lifestyle blog names is that you can pick something unique that really compliments your personality.
But before we dive into the lifestyle blogger names to help inspire you, let's take a quick look at if lifestyle blogs make money.
Do Lifestyle Blogs Make Money?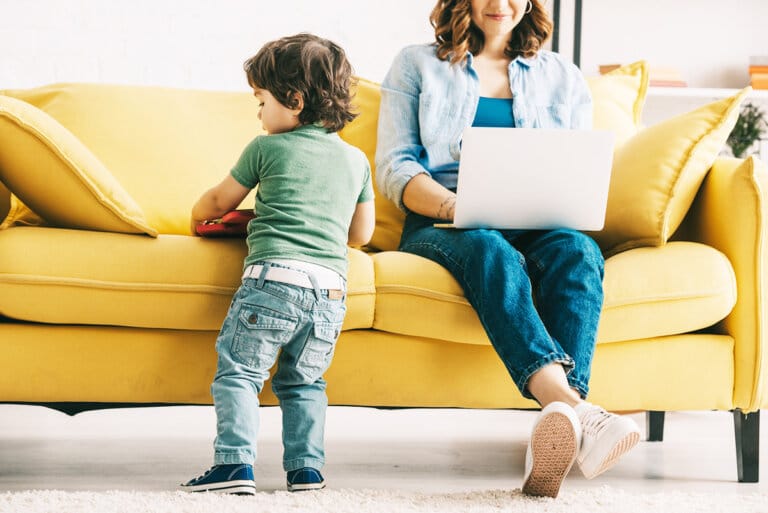 A lifestyle blog doesn't really follow a certain niche. Rather, it focuses on the author's personal interests and aesthetics.
So, when thinking of this lifestyle blog definition, can a multi-topic blog actually make money?
Take Southern Curls and Pearls – don't you love that lifestyle blog name??? I do.
Caitlin's blog is a travel, lifestyle and now – a mommy blog.
What she did though, was build a community and connected with followers that enjoyed her sense of style and recommendations. She did this on Instagram and has built a huge Instagram following.
Because of this, she can direct her followers to her blog and earn income from sponsored content and affiliate marketing.
Topics on a lifestyle blog can include everyday representations of the blogger's life, interests, and adventures.
It includes curated topics that others might find interesting.
While this curated content can really include anything, some of the most popular topics that lifestyle bloggers cover are family life, home design and decor, beauty and fashion, travel, food and recipes, makeup, and even parenting and marriage.
Unlike niche type blogs, no topic is off the table for lifestyle bloggers. This is what makes lifestyle blogging so appealing and a legit way to make money blogging.
Choosing a Lifestyle Blog Name
Naming your blog is a big decision, much like naming any other type of business.
It takes careful consideration and planning.
While there have been successful lifestyle bloggers that didn't put much thought into their blog names – think Chasing Foxes – you want to be sure that you have something that really represents your brand and style.
Remember, your lifestyle blog is your business, your brand, so make it good!
Lifestyle Blog Name Examples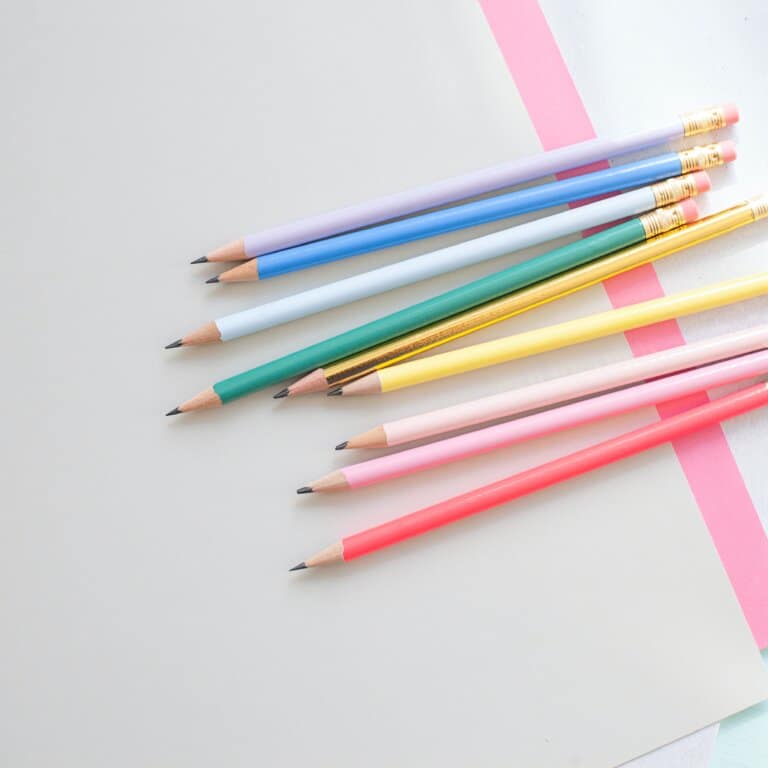 Now that you have an idea of how to choose a name for your lifestyle blog, let's take a look at some real life lifestyle blogger names.
Many popular lifestyle bloggers include their name as part of their blog name. Here are some popular examples:
1. Brit + Co.
Brit + Co. is one of the standards for what all other lifestyle blogs hold themselves to. They cover everything from fixing bad credit to favorite celebrity beauty routines. Brit + Co. mission is to "spark creativity in women." Founded in 2011 by Brit Morin, this once small lifestyle blog has blossomed into a multi-million dollar media company.
2. Cup of Jo
Cup of Jo was started in 2007 by Joanna Goddard as a hobby from her high-powered career. Over a decade later she has built a large team and partners with many well known brands. With millions of pageviews per month, Cup of Jo is a well-known lifestyle blog. The name is catchy and memorable.
3. Sincerely Jules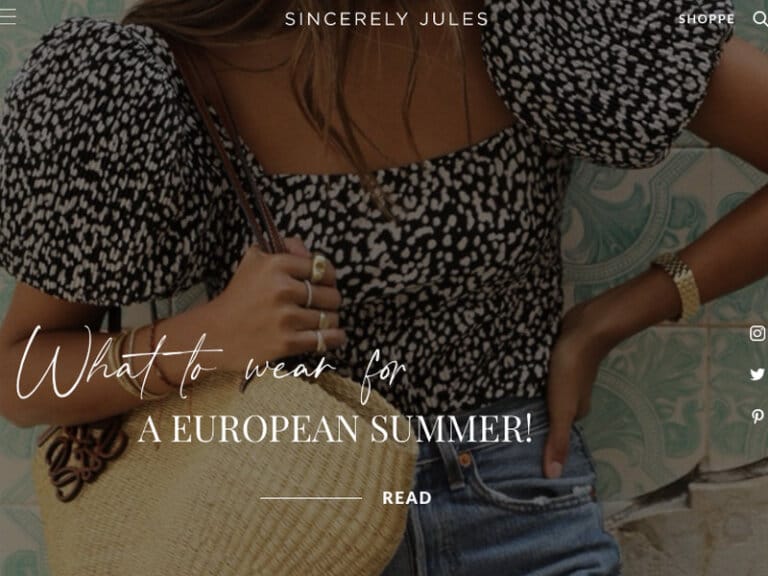 Sincerely Jules is a fashion and lifestyle blog by Julie (aka Jules) that focuses on all things travel, fashion, and beauty. It's a stunning blog that makes you want to travel the world while looking great doing it!
4. Color Me Courtney
Color Me Courtney is run by spunky and color loving founder Courtney Quinn. Not your average, quirky New Yorker who can't get enough colorful purses and loves sharing content about travel, fashion, and her French bulldog.
5. Alicia Fashionista
Alicia is a Vancouver based blogger who blogs about all things lifestyle. From new motherhood, to travel and fashion, as the blog name would describe.
Putting Your Name on Your Blog
If you are sure that you want to include your name in your lifestyle blog name, then go for it!
Much like the examples above, be sure to put a fun spin on it. Use your name with another adjective or verb.
Here are a few quick examples:
Oh[name]
XO[name]
Positively[name]
Thedaily[name]
[name]stories
Teawith[name]
Or simply use your name or a combination or your first, middle, and or last name if they are easy to spell and say.
As you can see, there are endless possibilities when it comes to including your name in your lifestyle blog name.
Funny Lifestyle Blog Names
If you are going to infuse some humor into your lifestyle blog, be sure that comes through in the name. Having a funny name will create a memorable blog that will bring a smile to your readers faces.
6. SadandUseless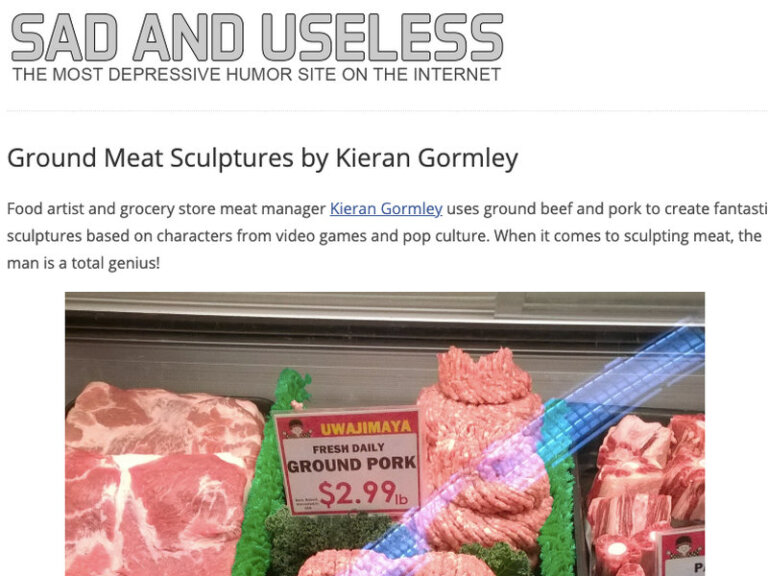 Even the first post that you see on this site will make you LOL!
From poking fun at the Olympics to funny posts about pets, you're sure to find some humorous inspiration from this site. And with a name like Sad and Useless, it's something that sticks out.
7. ParentalParody
While this technically classifies as a parenting blog, parenting is a lifestyle, isn't it? There's a little whine and a lot of wine involved in writing these posts.
8. Probably Bad News
We've all seen those news sites filled with the latest in world happenings.
While classified as a blog more than a news site, it includes both newsworthy topics and lifestyle topics, such as how not to look desperate when selling your home or what to do when no one seems to care about your ideas, all with a bit of humorous spin to them.
How to Pick a Funny Lifestyle Blog Name
There are so many different ways you could go when naming a funny lifestyle blog.
One of the reasons that people love lifestyle blogs that are infused with humor is that they often take ordinary, everyday or stressful situations and make you laugh out loud.
From potty training mishaps to home decor disasters, a funny lifestyle blog will have your audience coming back for more of your antidotes.
Here are a few words that you might consider using in your funny lifestyle blog name:
Fun
Whimsy
Amusement
Tomfoolery
Wit
Absurd
Silly
Jolly
Simply enter a few keywords into a blog name generator to come up with some great ideas!
Other Lifestyle Blog Name Ideas
Just take a look at some of the blogs that you read, what are your favorites?
How could you come up with a lifestyle blog name based on some of those ideas?
There is a very popular Amazon affiliate site called This Is Why I'm Broke. Not a lifestyle blog, I know, but hear me out here.
After this site came out there were a lot of copycats.
Now I am not suggesting that you copy another lifestyle blogger, I want to use this to illustrate a point about naming.
There are many other sites similar to This Is Why I'm Broke that use the same type of feel in their naming. Here are a few examples:
Awesome stuff to buy
You can actually buy this
Just don't break my bank
Awesome gifts to buy
Stop the boring
Shut up and take my money
As you can see, there is a bit of a theme there.
Here are some of the most popular lifestyle blogs – 8-20 of the list – to take some naming inspiration from:
As you can see there are so many great ideas when it comes to naming your lifestyle blog.
Setting Up Your Lifestyle Blog
When you decide on a few names that really resonate with you, be sure to check that the domain name and social handles (or something similar) are available.
One of the easiest ways to do this is to run the name through Namecheckr.com.
This will immediately let you know if the domain name and social handles are available on literally every platform. If not, then try and come up with something similar or check out another name or names that you like.
Once you have the perfect name, it's time to get your domain and website set up.
If you haven't already, check out my in depth post on starting a blog in 2021.
I fully believe that blogging is something that everyone can do right if they put in the effort and can make a great living from it.
I personally know bloggers who are making tens of thousands of dollars per month with lifestyle blogs, mom blogs, food blogs, and budgeting blogs.
One of the great things about running a lifestyle blog is that there are literally endless possibilities when it comes to monetizing your blog and making a good living from it.
So what are you waiting for?
Buy that domain and get started. Even if you don't know everything about blogging right now, learn as you go, we've all done it!