If you have been reading blogs or thinking about starting your own blog for any period of time, I'm sure that you have heard the term "lifestyle blog," or "lifestyle blogger."
I know I did when I first started a mom blog!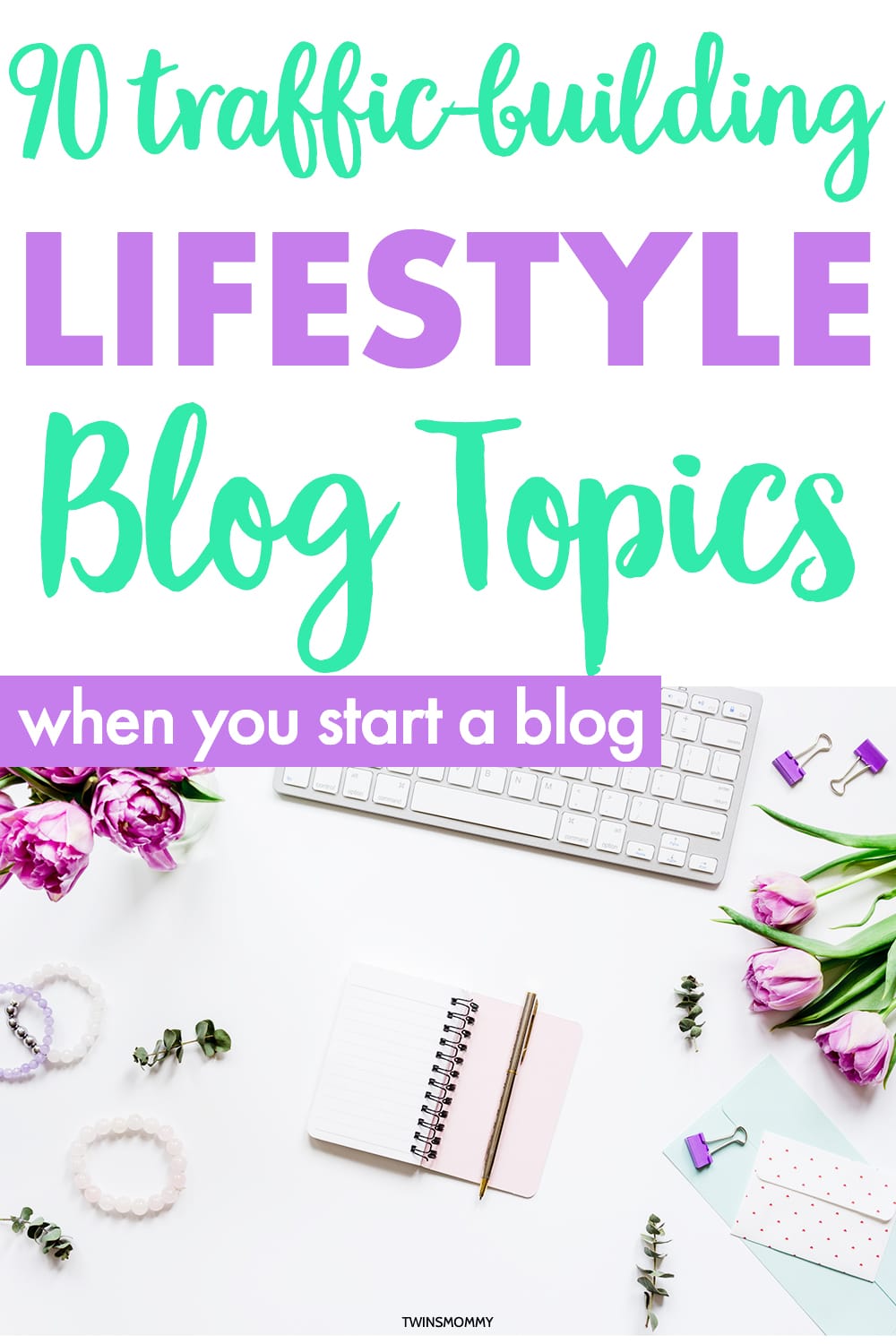 A lifestyle blog is a type of blog that has many different blog niches, from fashion to food, babies to blogging.
So that means a lifestyle blog or blogger can cover many different blog post ideas.
These types of blogs are often a curation of the blogger's own interests and passions. This differs from a niche blog as there are fewer "rules."
While niche blogs focus on one specific topic, such as a specific type of dog breed or everything related to homeschooling, lifestyle blogs tend to focus on a wider variety of blog post ideas.
As a lifestyle blogger it can be super easy to grow your blog and your traffic.
Simply write about what is trending and blog post ideas that you know people are interested in.
Coming up with blog post ideas might seem difficult at first, but like a hose, once you turn it on, the ideas will start to flow freely!
While you should certainly take things like SEO into consideration when you are picking blog post ideas, once you realize how easy it is to find topics, you are sure to easily keep those ideas coming!
For a crazy list of blogging topic ideas to get you started, check out my 237 blogging ideas for starting a blog.
Even if you already have a blog, you are sure to find a least a few ideas to get those creative wheels turning!
Here are 90 of lifestyle blog ideas to grow your blog traffic broken down by topic.
Generating Ideas
Even after checking out my 237 ideas above and the 97 I have listed here, if you are still struggling to come up with ideas, here is a quick tip: Keep your phone handy and voice record during the day things that happen that you could potentially make a blog post from.
Here are some questions to ask yourself to help generate blog post ideas:
What do I already pin?
What do I research online?
What do people ask me for advice about?
What could I read/learn about all day?
What kinds of problems do I run into?
What kind of solutions do I search for?
What kinds of things do my friends share with me on social media?
The List of Lifestyle Topic Ideas
I'm going to cover a few different, popular ideas in groups of 15 to give you 90 lifestyle blog post ideas.
This can be for different types of lifestyle blogs like mom blogs, beauty blogs or health and wellness blogs.
Parenting/Mom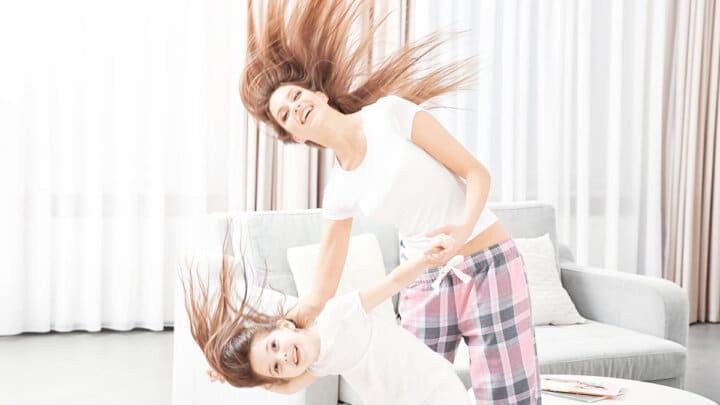 Considering I already have a parent/mom blog over on Smart Mom Ideas, I could easily come up with a thousand different lifestyle blog post ideas.
There are SO many different topics for parenting and mom blogs posts that I have on a daily basis.
But, if you are a new parent blogger, you might be struggling with finding blog post ideas to share. One easy way is to just look at your everyday life and things that happen and you should easily be able to come up with some ideas.
Ask yourself these questions:
What kind of struggles do you face on a regular basis with your children?
What have you done to improve areas of parenting?
What kind of advice do you look for online or from other parents?
Here is a quick example of how to use this strategy:
Scenario: Your toddler is constantly going into the fridge and trying to grab out food (leaving a huge mess and half eaten food all over).
Post idea: The best toddler proof fridge locks
Do you see how you can easily come up with so many ideas doing this?
Look at your day and the challenges you face and come up with blog posts ideas because most likely, if you are struggling, your audience is too!
For me, it's time management and kid activities. That's why I have posts on those lifestyle blog post ideas! 🙂
Here is a quick list of topic ideas to get those creative juices flowing:
Single parenting/co-parenting
Fitness activities for kids
Non-screen time activities to keep kids busy
Meals for picky eaters
How to organize kids toys
How to get kids to pick up after themselves
Potty training your toddler
How to create a schedule for online schooling
Discipline strategies
Teaching kids empathy
Getting your baby to sleep through the night
The best type of bottles for breastfed/formula/colicy babies
The best educational apps for preschoolers
Parenting multiples
Easy meals to make after you bring home baby
You can also toot around Pinterest to see what popular posts are in your lifestyle blog niche.
If I want to write about homeschooling as a parent, I can type that into Pinterest and Pinterest will populate some ideas for me. I chose homeschool schedules and from here I can see what's popular right now.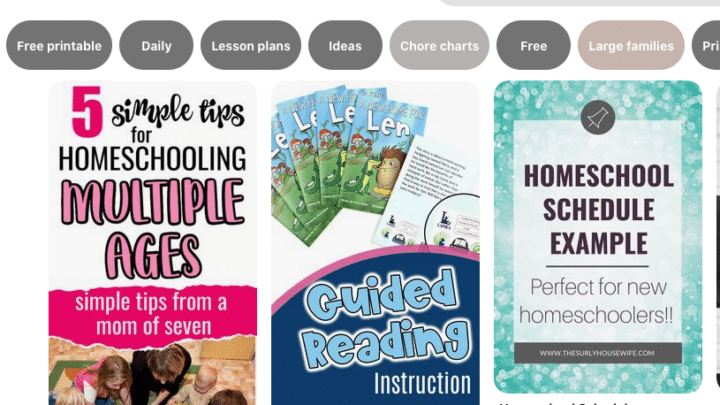 Home Decor
Home decor is a super fun topic if you really love decorating and making your home look amazing.
Home decor blogs do especially great during the fourth quarter (Sept-Dec) as people are looking for fun new ways to decorate for the holidays. Home decor blogs can also include blog post ideas around organization and making your household run more smoothly.
Here are a few blog topic ideas for a home decor blog:
DIY home decor crafts for [every holiday]
Affordable farmhouse decor
How to upcycle palettes for home decor
Ideas for decorating a home office
Different types of painting methods
How to decorate a dorm room for cheap
The best kind of plants for cleaner air in your home
Tiny house design/inspiration
Homesteading blog post ideas
The best type of [furniture] for [scenario]
Bathroom renovation ideas
How to remodel your kitchen on a budget
Dollar store kitchen organization hacks
How to stencil a wall
How to afford your dream home decor on a budget
For Home Decor, while you can look to Pinterest to get ideas, most home decor pins are product pins or image pins – home decor items.
To find blog post ideas in home decor, I suggest using something like Ubersuggest for some SEO keywords.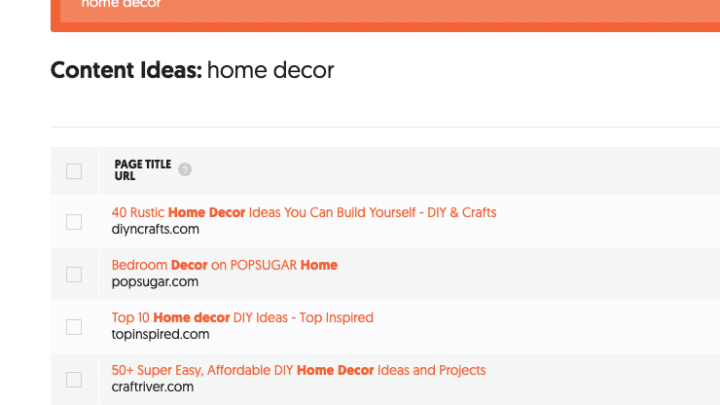 I would choose the "content ideas" section of Ubersuggest and see what blog posts were written using that topic ideas. If you see huge brands ranking for that keyword, you have to do your research in finding longtail keywords – longer, more accurate keywords like: rustic farmhouse decor.
Doing this can give you more blog topic ideas to fill your lifestyle blog!
Crafts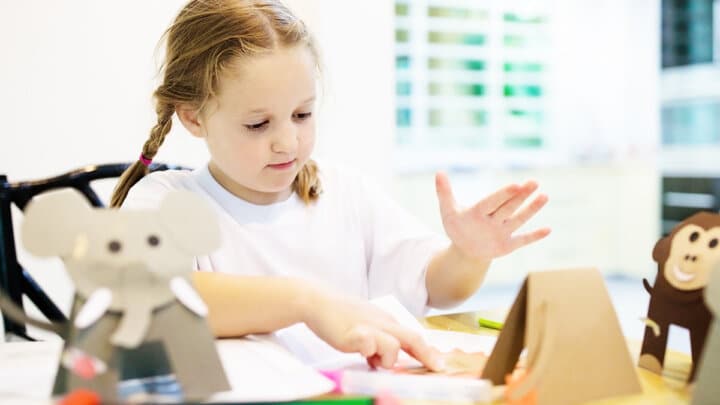 Craft blogs are a great way to share your hobbies with everyone while making some extra money on the side. Craft blogs can be general or niched down, like a knitting blog.
Here are some post ideas for generating traffic to your craft blog:
Easy knitting projects for beginners
Ways to upcycle old palettes into fun crafts
Crafts for kids for every holiday
Cricut projects to make a sell
Create cards with hand lettering
Ways to upcycle old jeans
Painting on a budget
Easy ideas for resin jewelry
How to make a macrame wall hanging
DIY play tee-pee for your kids
How to use alcohol inks on ceramics
Quick crafts to do on a rainy day
DIY bath bombs
STEM inspired crafts
Crafts using cardboard rolls
Beauty
Beauty blogs are great if you are all about beauty and fashion lifestyle blog post ideas. This could be anything from makeup, skincare, healthful eating, to fun fashion ideas.
Here are some beauty blogging topics to help get you started:
The best smokey eye for a night out
Special effects makeup ideas for Halloween
The best concealers for covering blemishes
Fun ways to style [short/medium/long] hair
Easy and cute outfits for new moms
Affordable boho style
How to create a capsule wardrobe
Cute kids outfits for the first day of school
Handsome styles your guy will love
Kids hairstyle ideas/tutorials
Ways to still look cute while pregnant
Comfortable and sexy nursing bras
Drugstore makeup finds
The best skincare routine for sensitive skin
Natural ways to increase hair thickness and length
What's great about the beauty niche is that it can be an affiliate niche!
What is that?
It's a blog niche that lends well to making money using affiliate marketing! This is when you sign up to a product's affiliate program, get a special affiliate link and use that to share latest beauty finds on your blog or on social media.
If a reader clicks on your link and purchases, you get a commission! How sweet is that?
The trick is to get lots of eyes to your bog and you do that with traffic. Check out my huge guide on getting mega traffic to your blog.
Health and Fitness
The health and fitness niche is considered one of the three most popular blogging niches around (next to wealth and relationships).
Health and fitness blogs are also great to niche down into other topics. This could be something like, keto, vegan, gluten-free, yoga, crossfit, HIIT, cycling, triathlons, juicing, mental health, the list goes on!
If you have a more general health and fitness blog, here are a bunch of ideas to get you started:
Pain free pregnancy workouts
Tasty juicing recipes for beginners
Smoothie recipes for weight loss
Yoga poses for beginners
Reviews of different workout programs
Easy at home workouts
The best supplements for maximum brain power
Why you should be taking collagen
Easy meal prep bowl ideas
How to improve your sleep
Delicious vegan desserts
How to make exercise fun for kids
The benefits of [supplement/herb/food]
How to easily reduce back pain
Exercises using [specific machine]
To have this type of blog, it's best that you are familiar with a healthy lifestyle and adopt these ideas. Writing about health when you don't cycle or run or do yoga can be difficult, so consider doing these activities to get a better understanding of your blog niche.
Financial and Frugal Living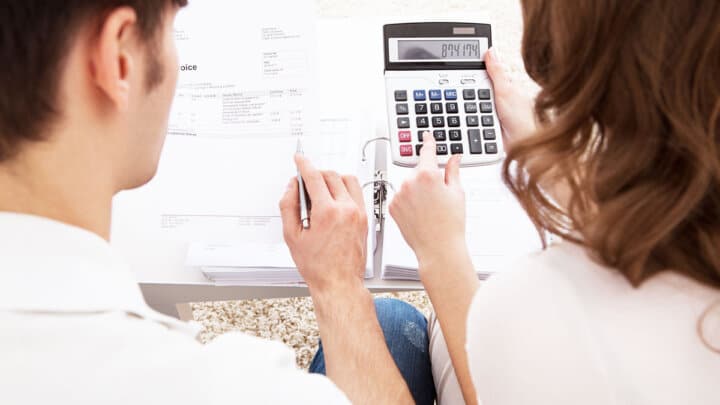 Just about everyone is searching for ways to save more money, make some extra money, or better manage the money they already have.
This can be a lifestyle blog topic because you can incorporate frugal living ideas (budget meals, sustainable living, deals) as well as financial advice like saving money on groceries or on your bills.
Here are a handful of topic ideas for a finance and frugal living blog:
Ways to save money on one income
Secrets of the financially free
Side hustle ideas for introverts
How to make money blogging
Money making apps
How to start a budget
How to save money on groceries
Easy ways for stay at home moms to make money
How to start freelancing
Simple ways to pay down your debt
A guide to saving money through couponing
How to transition to a one income household
How to save money by downsizing
Items to sell to make quick cash
How to save for retirement
Starting a Lifestyle Blog
If you are interested in starting a lifestyle blog, make sure to check out my blog tutorial on starting a blog from scratch.
There's a video and everything!
While you might find it difficult to come up with lifestyle blog ideas to grow your blog traffic in the beginning, I can promise you it gets easier. In addition to the ideas here, there are many ways in which you can easily source more.
Go to Pinterest and type in a topic (check out promoted pins and autosuggestions).
Head over to Google and type in a topic (look at the autosuggestions).
Pay attention to the articles on your Google news feed, Facebook feed, and on other social media channels.
Make sure that when you are gathering ideas, that you do your best to keep them all in one place. This will come in handy later on when you go to write about your lifestyle blog post ideas.
And for more help, check out my guide on 1120 Keywords for Ranking as a New Blogger.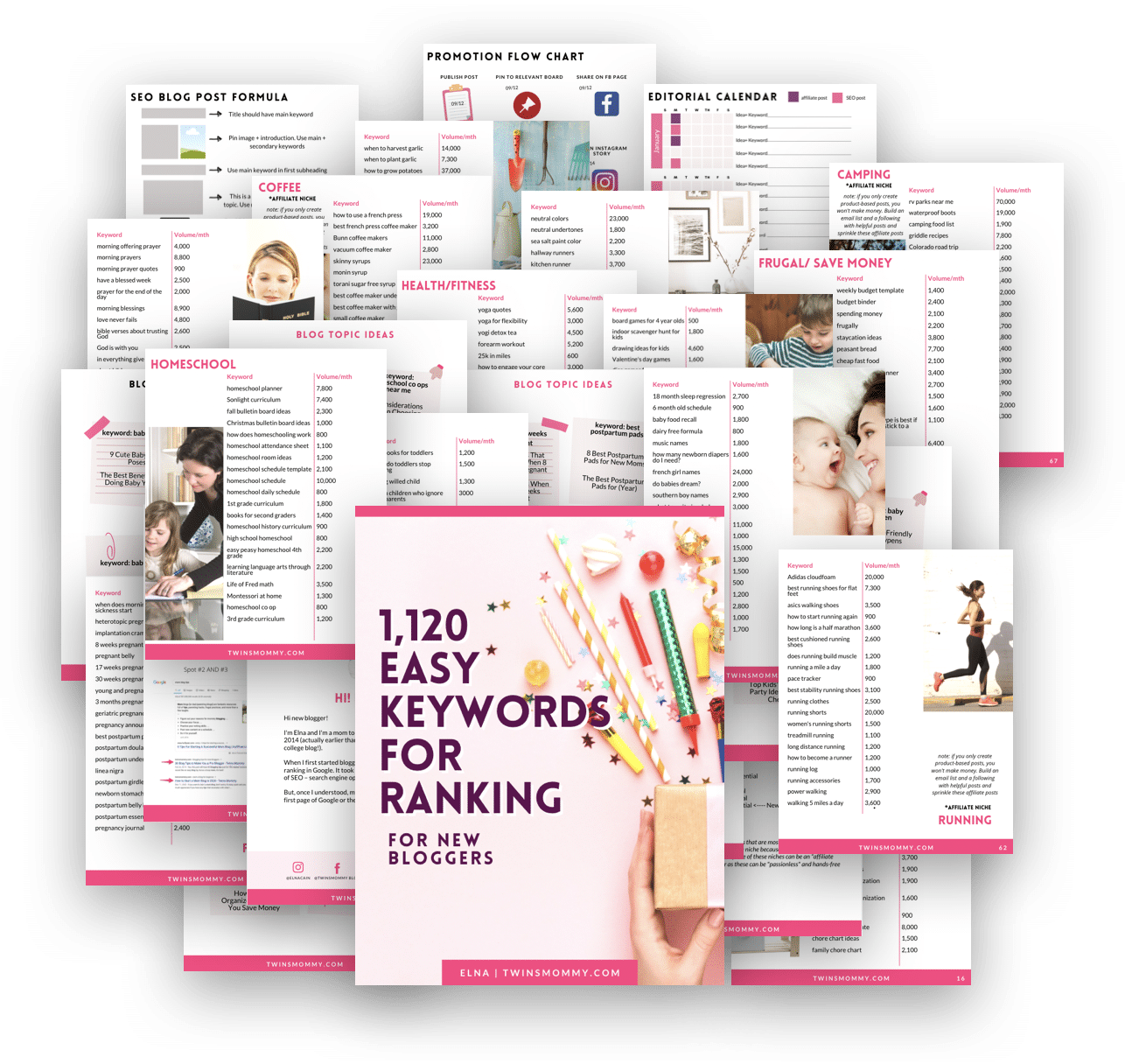 I cover many of these lifestyle niches and give you keywords to use and take the guess work out of SEO!
Over to you – do you have a lifestyle blog? Tell me in the comments what your lifestyle blog is about!