Mommy blogs.
I love them! This is one of the reasons why I started Twins Mommy.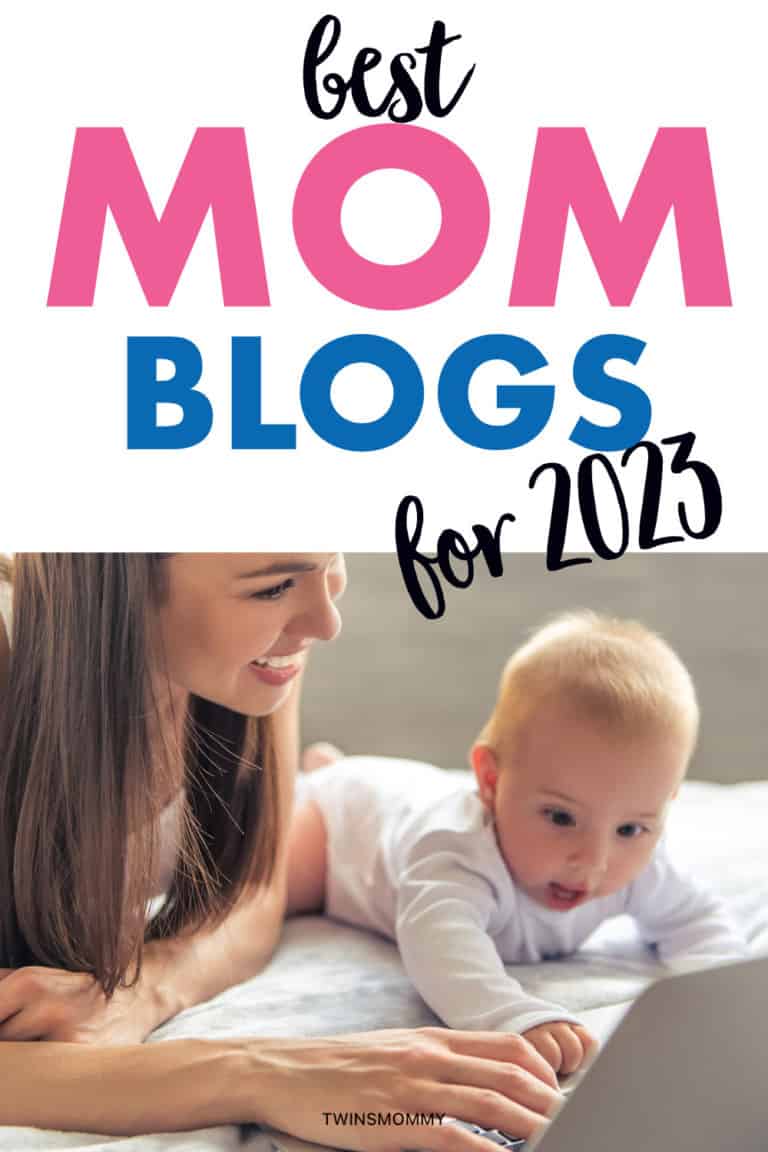 I wanted to connect with other moms out there – especially ones with little ones and that worked from home.
Mommy bloggers are a unique set of bloggers.
We have to multi-task efficiently, have strong time management skills and above all, balance motherhood with business.
Phew!
That is a tall order, but you know what?
Mommy bloggers rise to the occasion and make this whole mom blog thing work for them!
AMIRIGHT?
The mom blogs in this list inspire me in so many different ways.
Twins Mommy is still a new blog and every day I learn from these mommy bloggers with the way they make money to how they share their life stories and more.
Many of these mommy blogs are big blogs, but I also included the smaller ones. I like reading small mom blogs because they can sometimes offer the greatest insight into balancing it all.
Before we get into this list, if you want to start a mom blog and join the rest of us, make sure to check out my easy tutorial + video on how to start a blog.
42 Mommy Blogs in 2023
To have a successful mommy blog – the mommy blog expert – the main thing to focus is serving your audience.
It's that simple.
If you can help your audience with a challenge or problem they are having, then your blog will be the beacon that they need.
But, how do you know your audience's problems?
An easy way to figure this out is to blog to an earlier version of YOU.
If you're a mom to a toddler, you can start a pregnancy and postpartum blog.
If you've been thinking about starting a family, you can start a marriage and relationship blog!
Blogging to an earlier version of you ensures that you understand your audience's problems and challenges (because you've been through them!).
Once you know your audience and their problems you can write blog posts topics to help them.
Some good places to find blog topics is Answer the Public.
Just type in your topic and see what questions are asked from real people.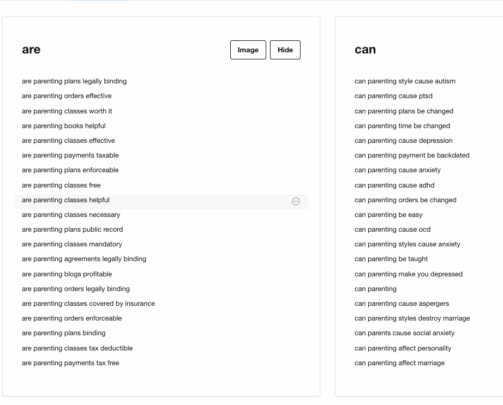 Many of these blogs are informational, but they are also inspirational too. So, if you can infuse your stories but also offer tips and suggestions to your audience, then you have a winning blogging idea!
1. Mama Natural

Genevieve is a crunchy mama that has a huge YouTube audience and educational blog posts about pregnancy and postpartum.
When I was pregnant with Twins, I always visited Mama Natural to learn about my pregnancy.
I really like her trendy baby name guides and her books and courses too!
2. Alpha Mom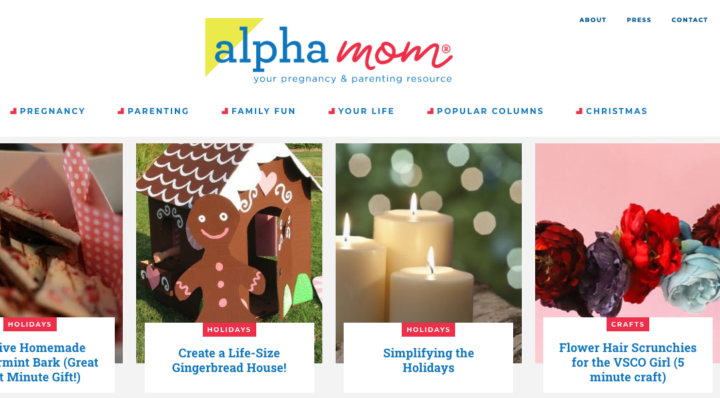 Alpha Mom is a content powerhouse! Their lifestyle mom blog caters to pregnant moms and parents.
I enjoy their DIY craft posts and educational content about patenting practices.
3. Working Mother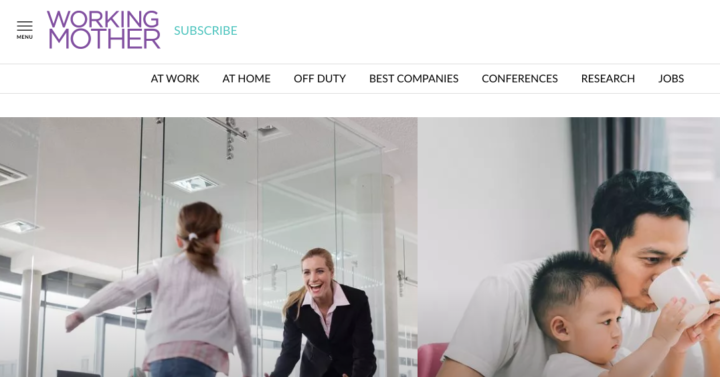 Working Mother is a magazine and website. What I enjoy best about this mom blog is that it's for working moms like myself.
I used to use their job board frequently when I first started out as a freelance writer and I used their blog to help me balance my work with my home life.
4. The Military Wife and Mom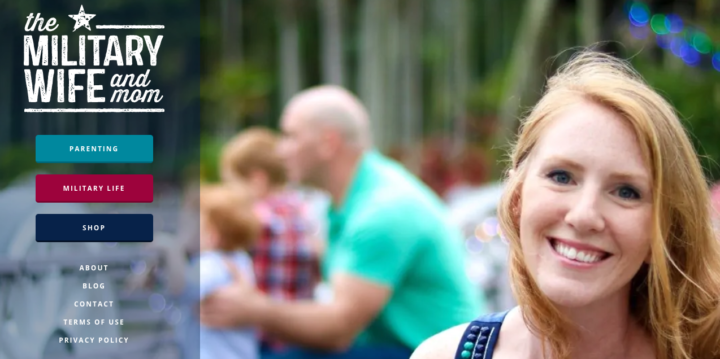 Lauren's mommy blog, The Military Wife and Mom helps teachers, parents, military spouses and caregivers parenting advice to minimize stress.
While I'm not a military spouse, I can still read her blog posts and find them valuable. The one thing that resonated with me on was her storytelling ability.
I instantly created an emotional bond to her writing and love the way she infuses storytelling in her content.
5. Scary Mommy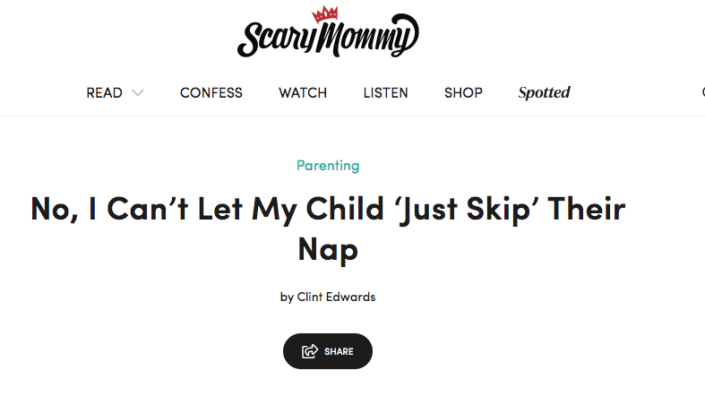 Scary Mommy first started out as purely a pregnancy and parenting blog that spoke about things unspeakable. From postpartum depression to punishment to not-so-popular opinions.
As it grew, their content grew and is now a site with still great pregnant and parenting advice, but also entertainment content too.
6. A Cup of Jo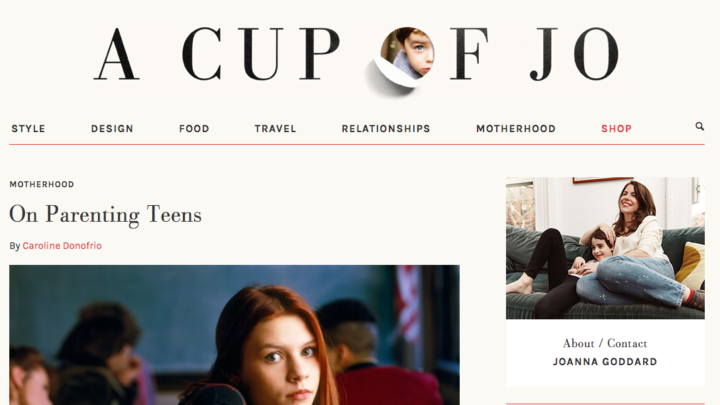 While A Cup of Jo isn't purely a mommy blog with mom blog content, it is a lifestyle blog from a mom. I love the design and look of this site and it feels like reading a magazine.
It's no wonder since Joanna worked at Cosmopolitan, Glamor and Bene.
7. What Moms Love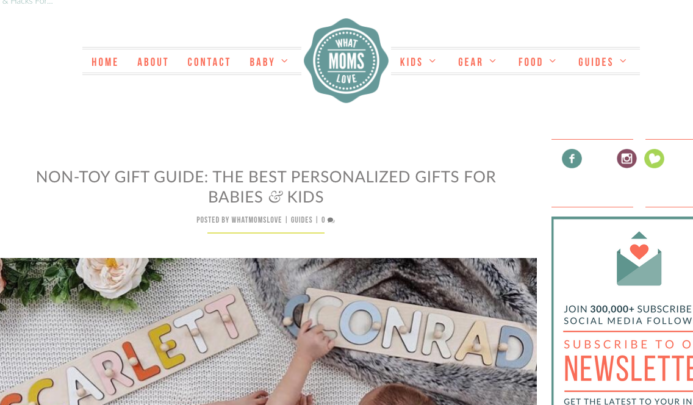 Aly of What Moms Love is one of the first mommy bloggers I learned about.
She's the mommy blog expert and her blog posts where aspiring as a writer. I loved how she rounded up the best of the best ideas and products and grew her social media presence.
Plus her gift guides are some of the best around!
8. The Better Mom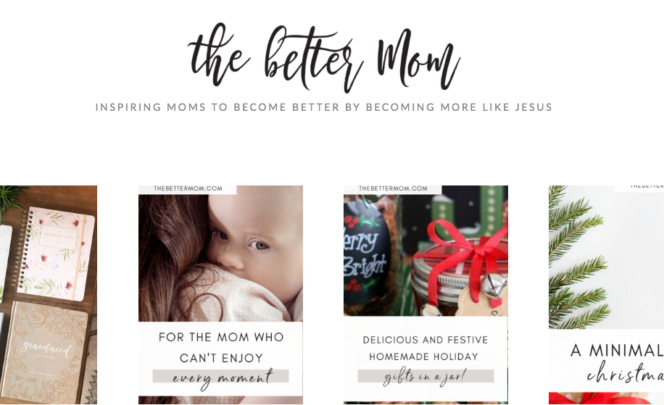 Ruth's mommy blog, The Better Mom, is a Christian lifestyle mom blog.
Ruth's blog is a blog for all types of moms to come to one place and get advice on striving to be a better mom.
9. Smart Mom Ideas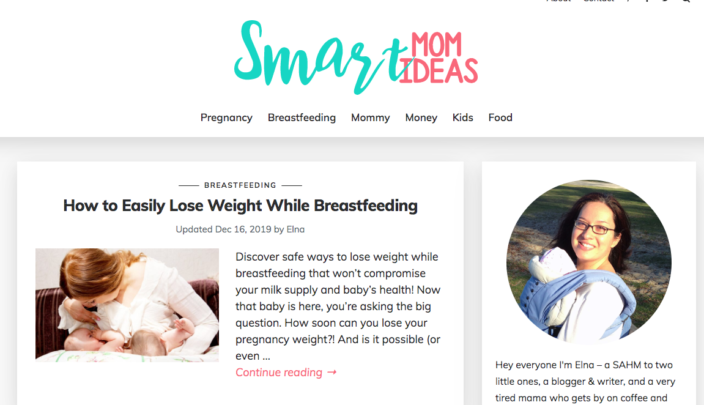 Smart Mom Ideas is a pregnancy inspired blog. With actionable advice and smart ideas for moms, each post can help pregnant moms with morning sickness to the first days home with their newborns and parents that need Instant Pot meal ideas or toddler friendly activities.
10. Mothering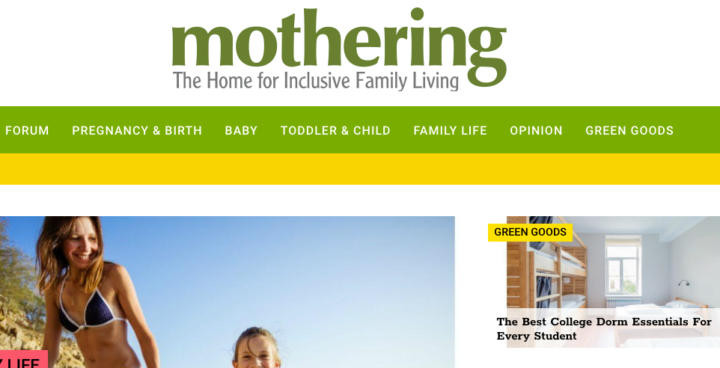 Mothering is an eco-friendly mom blog. To get the best up-to-date information about natural parenting strategies Mothering has it for you.
This website for moms also talks about latest news and studies that could have an impact on families.
11. Mother.ly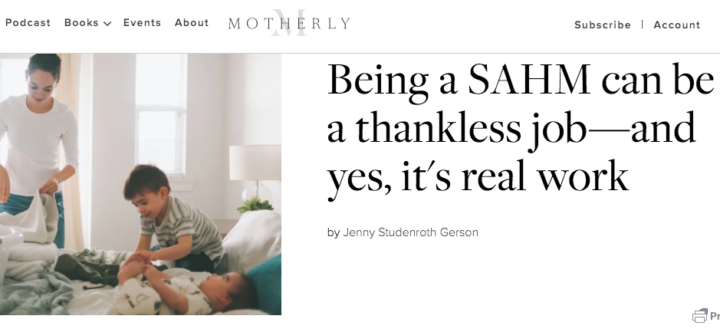 Mother.ly is a team of experts providing real life advice for mothers. They know mom life and the diaper blowouts or forgetting to pack a snack on the road and all the challenges that come with motherhood.
12. Pregnant Chicken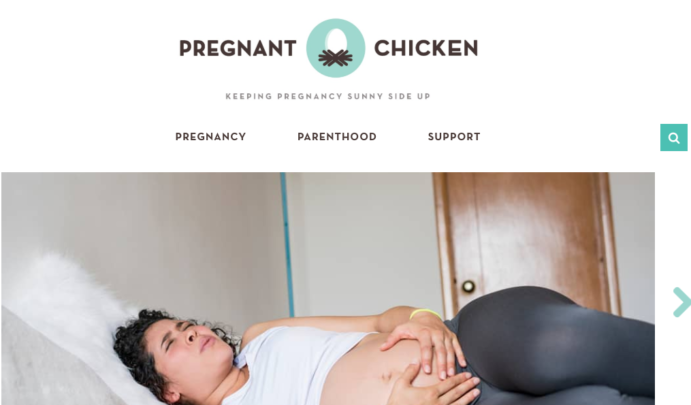 Pregnant Chicken – isn't that a cute blog name?
The content on this mommy blog cuts to the point. There no time to read fluff or long-winded introductions. You get the most important information if you're pregnant like how your body changes during pregnancy or sex after childbirth.
13. A Mom's Take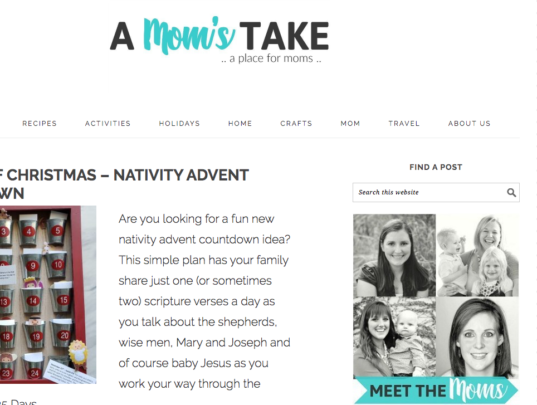 A Mom's Take is a community for moms. Their lifestyle mommy blog is filled with help for moms. What I also like about this site is that some of the parenting topics focus on older children and with older topics like braces or eyewear.
14. The Fashionable Housewife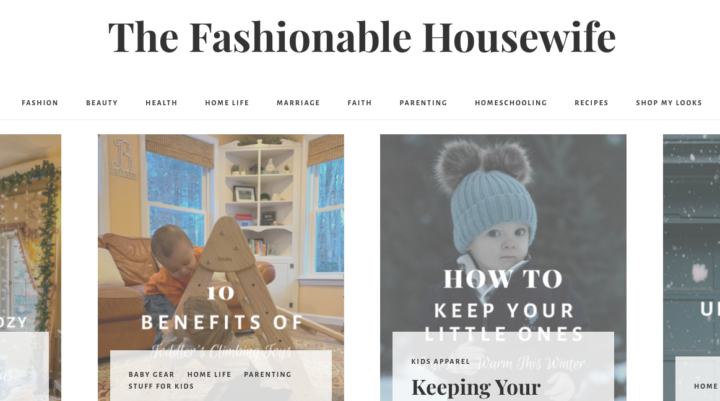 The Fashionable Housewife is such a beautiful mom blog!
This is actually one of the first mom blogs out there! Sarah-Jean takes pride in being the originator to the fashion mom blog industry. Her business has grown to include sister sites and a media network.
15. Cool Mom Picks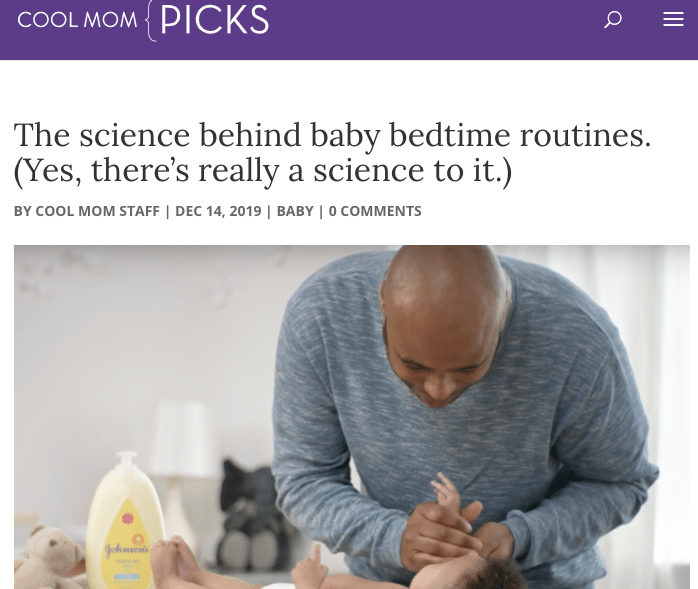 Cool Mom Picks is a huge mom blog brand started by Kristen and Liz. Their mommy blog has been featured on the Today Show and Martha Stewart! Way to go mamas!
16. Imperfectly Perfect Mama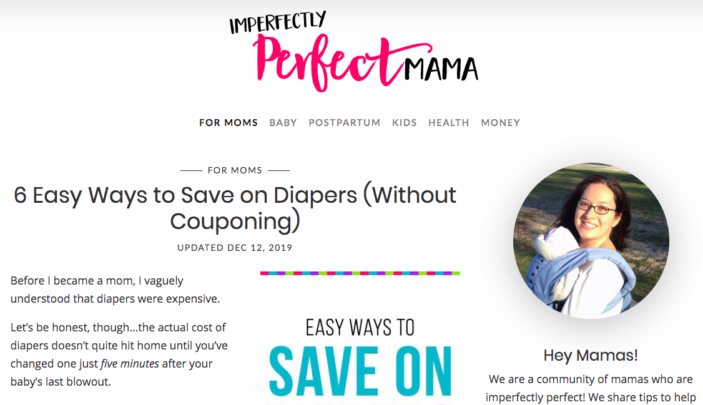 Imperfectly Perfect Mama is a lifestyle mom blog with many contributors. With amazing tips to help with being a lonely mom to sharing stories of loss or breastfeeding challenges, Imperfectly Perfect Mama knows that not every mom is perfect – but we are imperfectly perfect!
17. The Taylor House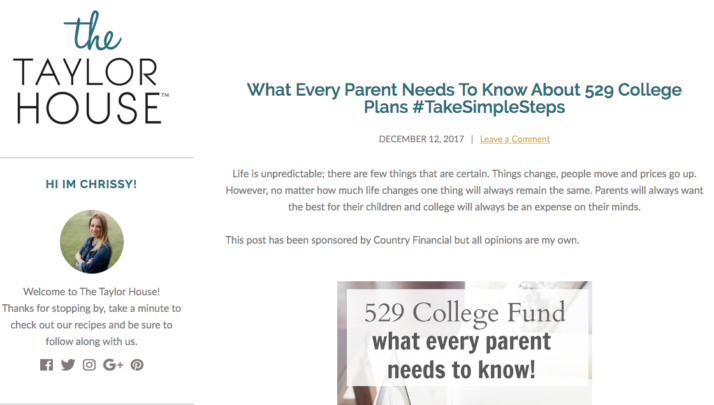 The Taylor House is a mommy blog that shares tips for back to school, recipes, travel and the important things about being a parent.
What I like about Chrissy's site are the recipes and crafts!
25 More Mommy Bloggers You Should Know
Check out these 25 other mommy bloggers and what they blog about! These are my favorite ones!
Do You Want to Start a Mommy Blog?
I'm able to work from home and take care of my twins because of blogging.
And I've been doing this since 2014! My husband works with me and together we blog and run a successful business at home!
I know that if I never started blogging in the first place, I wouldn't be able to do the things we do as a family.
Starting a mom blog also is such a wonderful experience.
I absolutely love helping others start their own mom blogs and make it successful – the mommy blog expert!
If you want to be a mom blogger like everyone on this list, make sure to sign up to my free email course!
Over to you – which mom blogs will you visit first? Share with me in the comments!