Thinking about becoming a mompreneur?
Whether you have a course idea, product idea or want to dabble in some affiliate marketing, once you start generating an income from your blog, you can call yourself a mompreneur.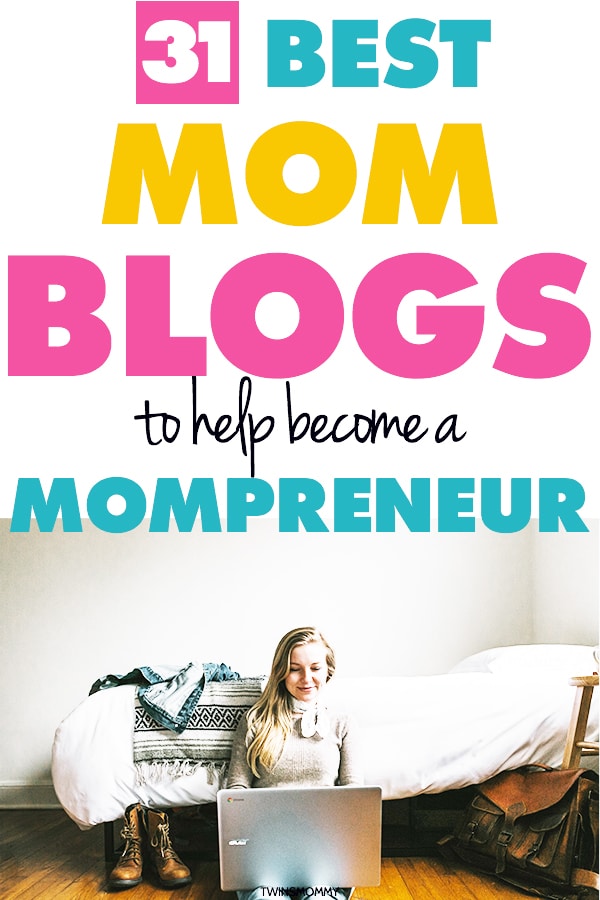 But, getting to this point and growing your blogging empire is a challenge. There are soo many resources, guides, courses, eBooks and blogs to help you out.
How do you sort through all that?
Well, my friend, I have the epic list of all the types of blogs you should read, absorb and devour. I'll continually update it as I learn about new blogs.
There's no need, now, to bookmark all those blogs you've been finding over on Pinterest or Facebook. You just need one source, one blog post.
Here it is and enjoy!
31 Best Blogs for Mompreneur
If you're new to blogging, wouldn't it be nice to find some blogs that helped you with blogging? From blogging tips, to blogging tech to anything that has to do with blogging, here's the best mom blogs I've come across.
1. Twins Mommy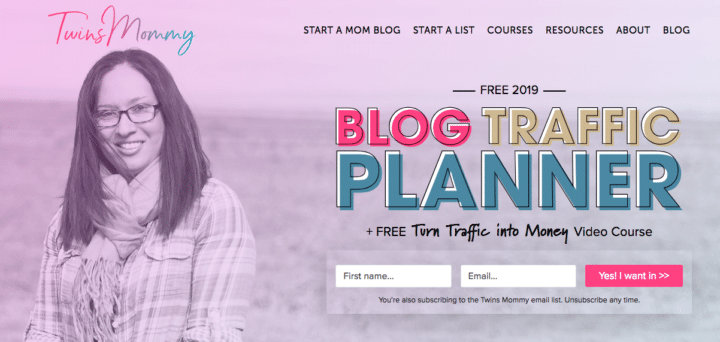 Okay.
I'm a little biased since this is my blog site! But, I want Twins Mommy to be knowns for blogging tips and starting a blog! I want to help all moms out there with growing their blog traffic, their email list and their income!
2. Caitlin Bacher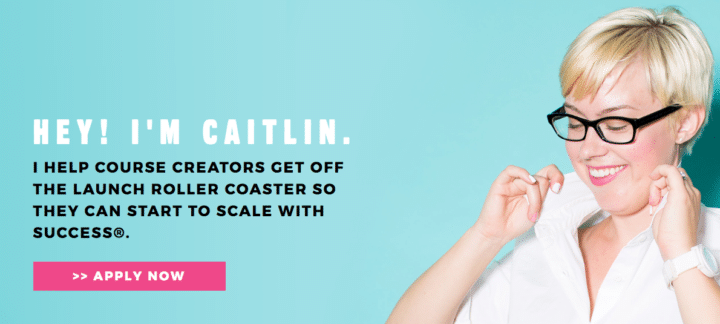 Caitlin is a mom to a beautiful daughter and amazing blogger! She actually helps entrepreneurs who are doing well but want to scale their business. She's the real deal mama!
3. Mariam Tsaturyan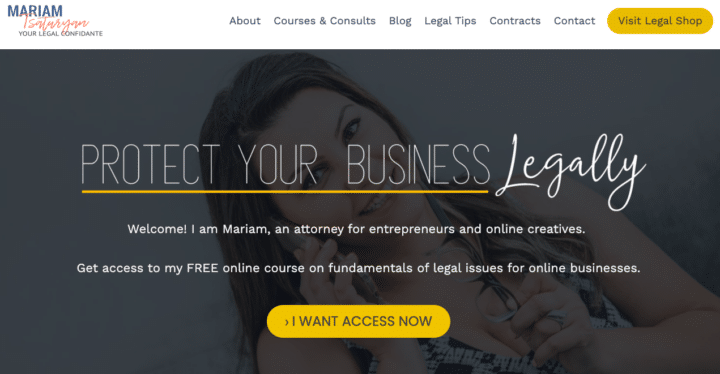 Mariam is a course student of mine and also a lawyer. She decided to merge blogging, freelancing and being a lawyer into her blog. How amazing is that? She helps creators legally by providing legal templates.
These are a MUST for every blogger that wants to make money blogging!
4. Allison Lindstrom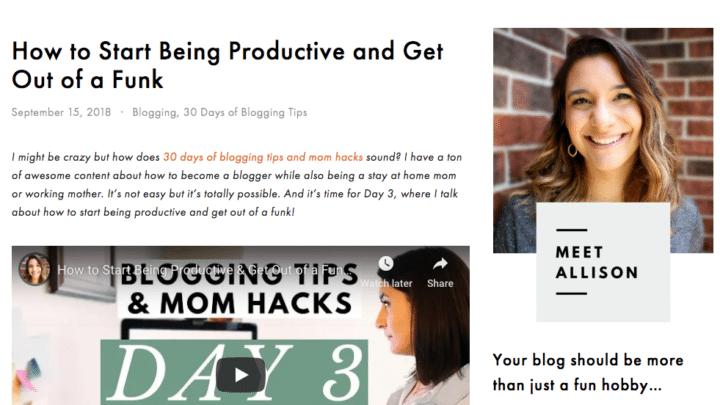 Allison is a wonderful mom and a vlogger. I started following her when she blogged about frugal living and freelancing. Now, she's helping other moms and women be successful as a blogger! You go mama!
5. Blog Clarity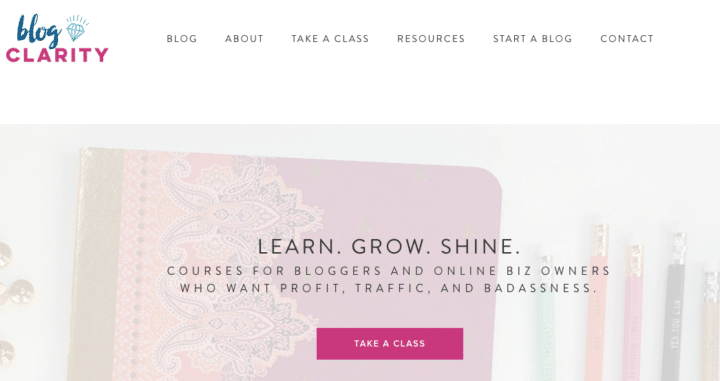 Melissa's blog, Blog Clarity is so cute and full of the best info about blogging! Her content helps you with social media and growing your blog. She even has courses to help with your pinning strategy, your content and having a great media kit.
6. Jessica Stansberry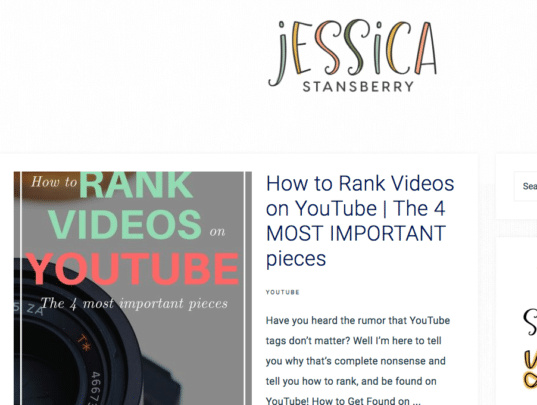 Do you need tech for your blog? Jessica Stansberry is one of the best blogs out there to help you grow your YouTube channel and understand all the tech and tools out there. Go follow her and subscribe to her channel!
7. Kate Doster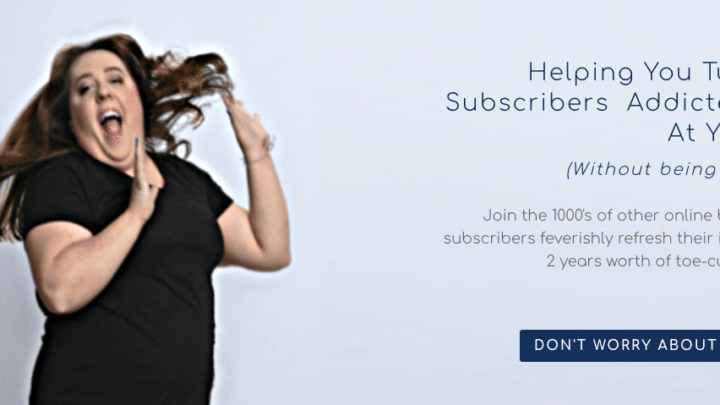 Kate Doster is a mom and a copywriter! She's an amazing blogger, funny and helps so many people with blogging and email marketing. Seriously, check out her podcast!
She interviewed me and we had a blast!
Blogs About Branding
Ugh! Do you sometimes hate the way your blog looks? Don't fret. Check out these bad ass branding blogs to help you tweak your design or blog posts.
8. Ivory Mix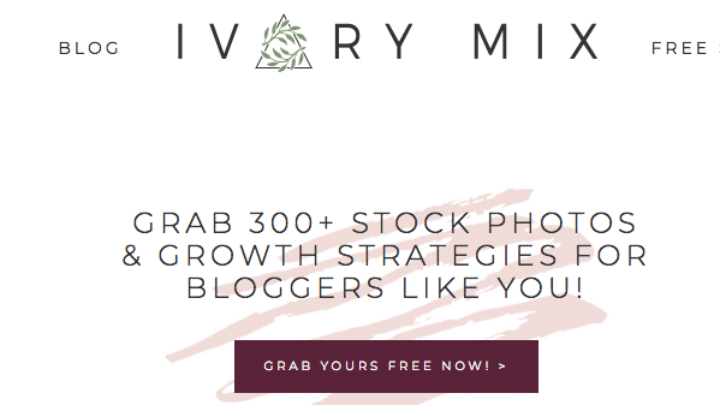 Kayla is an awesome photographer, blogger and mama to three children! She has beautiful free stock photos and her branding tips for bloggers and creatives are awesome!
9. The Branded Solopreneur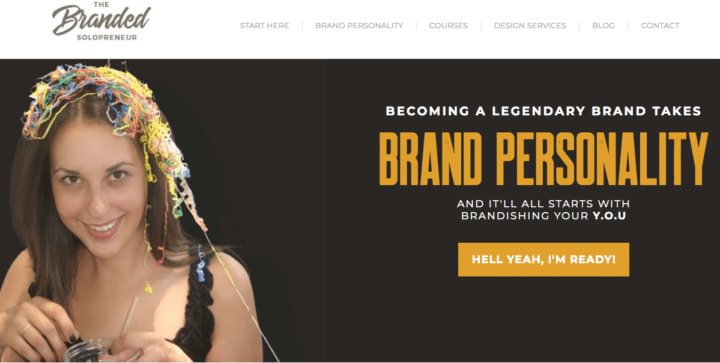 Dre Beltrami is a, "straight shooting, wine guzzling, shoe hoarding, sassy Italian, born and raised in California whose favorite word starts with an F and rhymes with tuck." Yes, she's a bad ass and I love her sense of style and her blog, The Branded Solopreneur.
And she is also a bad ass mama!
For all your branding questions, her blog has the answers so make sure to check it out.
10. Apple Cart Lane

Kristen's blog is a great blog to help you with finding your own brand voice for social media and much more. She's a graphic designer and a mom to two precious girls.
Check out her blog and grab her free Pin templates too!
Blogs About Freelancing + Biz
As a blogger, monetizing your blog is key to your success! So, how do you do that? What ways can you make money with your blog? Here are some sites to help you with that.
11. Holly – Work at Home Woma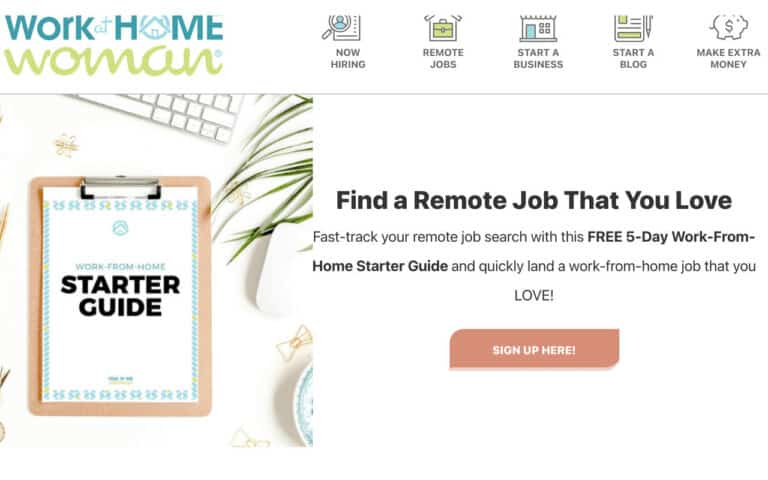 I love Holly'a blog. Not only does she know her stuff working from home, but she also knows all about how to make a living from home.
12. Moms Make Cents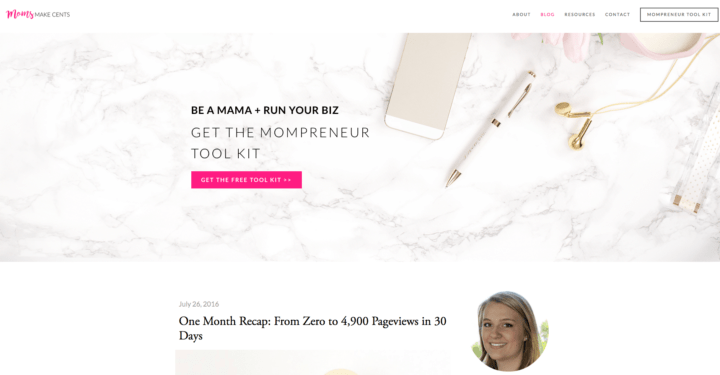 I L-O-V-E McKinzie's URL and blog!
Moms Make Cents is a business blog and she's killing it with her design and content. She has great posts about starting different types of online businesses, so check them out!
13. Meera Kothand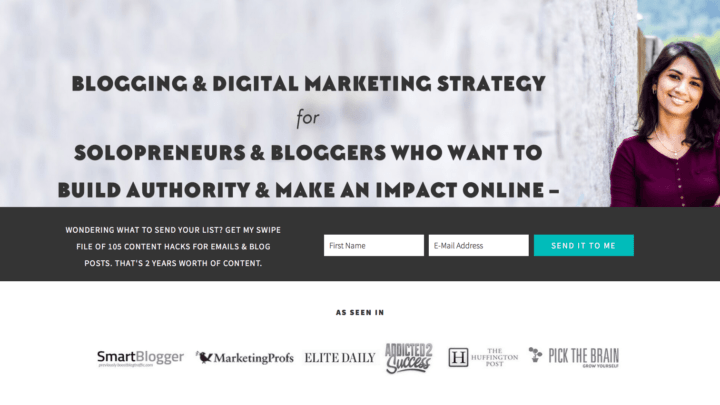 Meera's blog is all about helping you grow your blog's traffic and email list. I spent days reading all her email marketing posts, which helped me form my Welcome Email Series for my list. She has some awesome tips to help get your email list started.
14. Get Mom Balanced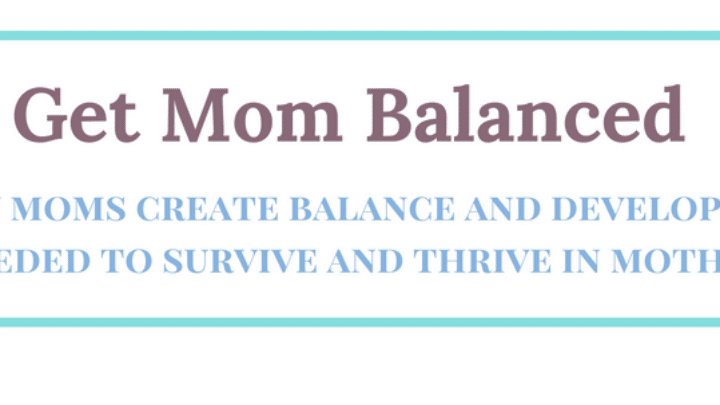 Sara's blog is awesome! She has posts to help you balance your life as a work at home mom and she's also a freelancer and provides help for you to get started!
15. Amber Lilyestron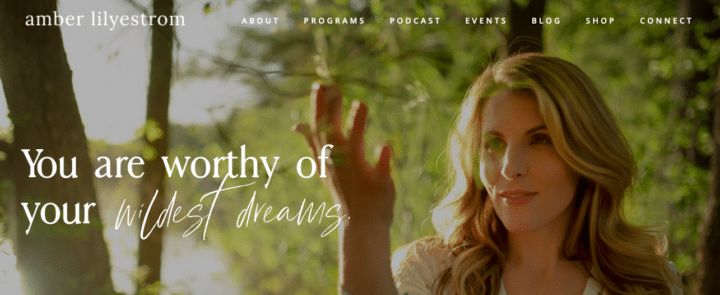 Amber is a coach and a mom! She has some great posts to help you with your mompreneur journey!
16. Brilliant Business Moms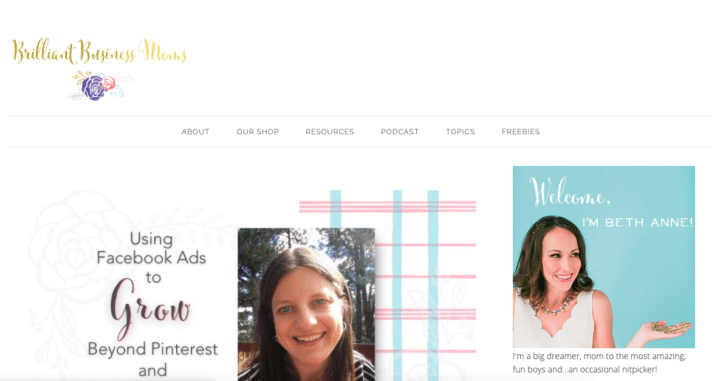 Beth Anne has a mission – to help mompreneuers improve their conversion rates with stellar copy and Facebook ads! I recently took her Facebook Ads Instensive course and loved every minute of it! If you are ready to sell your product make sure to follow Beth Anne.
17. Smart Mom Blogger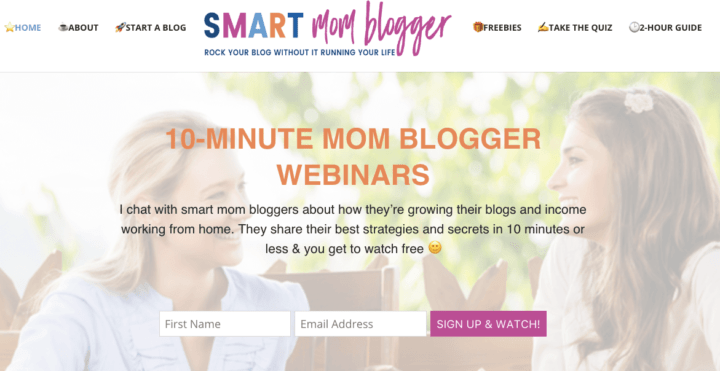 Can I tell you that Candis' blog, Smart Mom Blogger is awesome?! Her blog has some kick-ass content on getting published on Huffington Post and growing your blog. Be sure to check out her 10 Minute Webinar series!
18. Elna Cain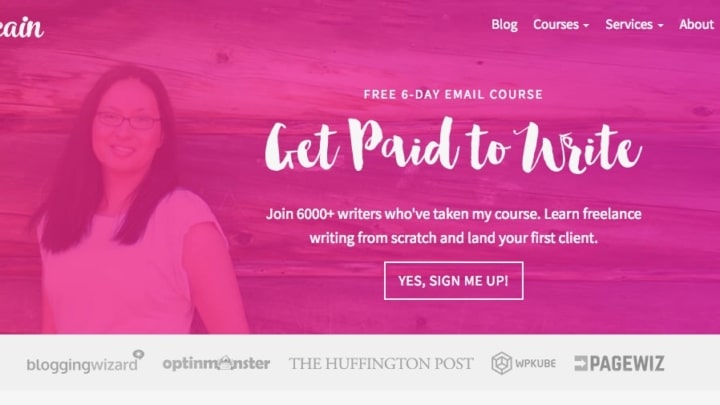 Oh yeah! This is my original blog – Elna Cain. It's a blog to help brand new freelance writers! It's filled with tons of tips and help for newbie writers that want to get paid to blog!
19. The Resume Rx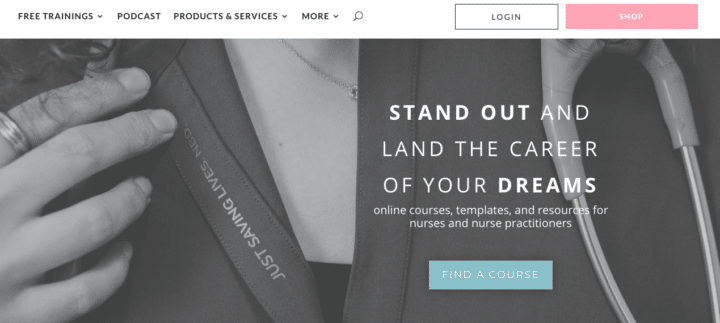 Amanda is another course student of mine, a nurse and a blogger. She has a great blog to help new nurses get some jobs. So make sure you take a look at her posts!
20. Emma Lee Bates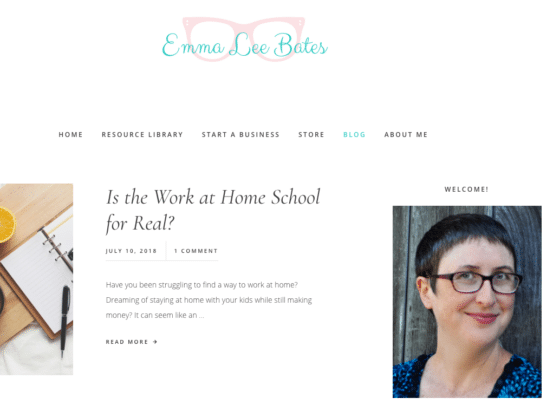 Can I just say, I absolutely L-O-V-E Emma's blog! She has awesome posts to help moms become mompreneurs! She has interviews and great tips to help out moms. Be sure to check her out!
21. The Mogul Mom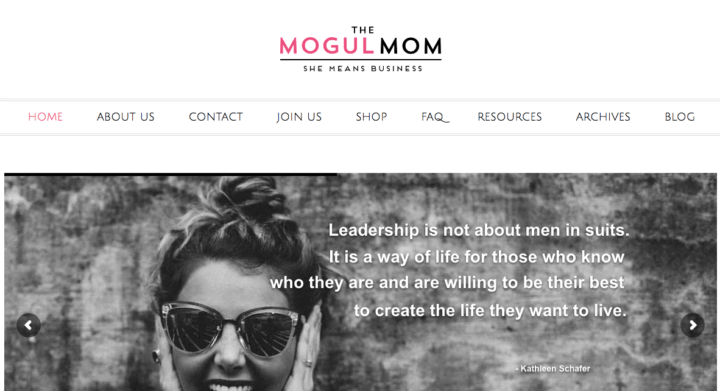 Melissa has an amazing resource for moms who are interested in starting a business. The Mogul Mom has tips for blogging, branding, parenting and personal development, use this blog to help you enrich your business and life moms!
Blogs About Making Money
Yes! I want to make money with my blog. Here are some blogs to help you get started.
22. Work From Home Happiness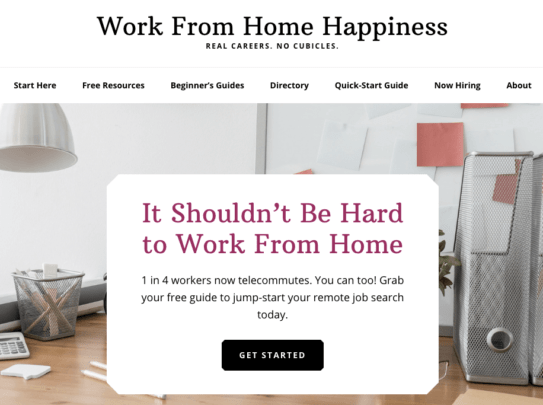 Ashlee's site, Work From Home Happiness, has so much information to help you work from home. She's recently revamped her site and images and they look great!
She's also a freelance writer and has some great guides to get you started with offering that service. Be sure to check out her blog for some freelance tips.
23. Mom Resource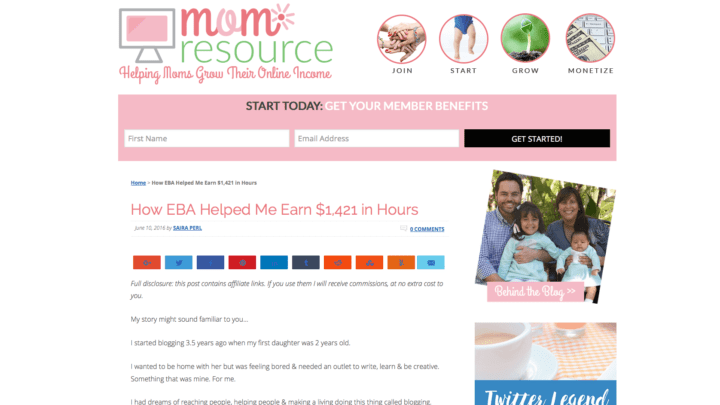 Saira's blog, Mom Resource, is a new blog for me. I recently found her blog on Pinterest and it sparked this blog post! So thanks mama!
Her blog is filled with how to grow your following and income. So be sure to look at those posts and her income reports too!
24. Mompreneur Money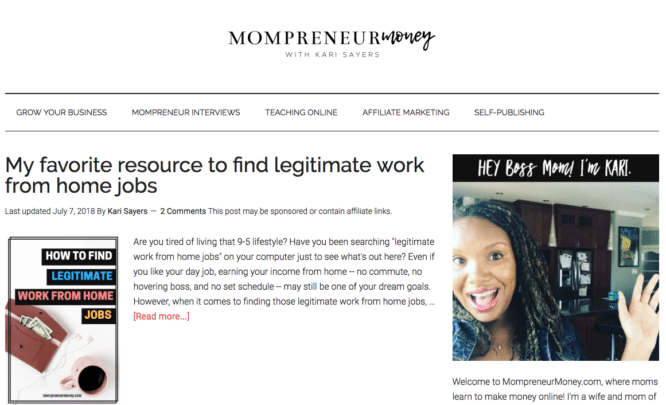 Will the real mompreneur please stand up?
Yes, Kari is the real thing. She knows her stuff around affiliate marketing and balancing it all as a mompreneur!
25. Mom Blog from Home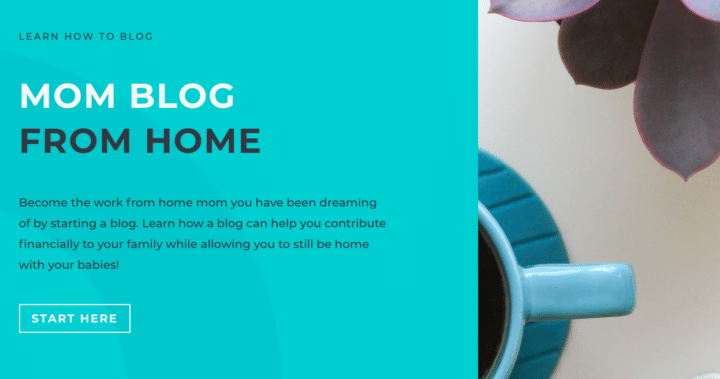 Vanessa's blog, Mom Blog from Home has some awesome posts to help you get your blog up and running. Make sure to check her out!
Blogs About Being a Mom
Let's face it:
Being a mom is super hard. There are days where I have more parent fails than not. Here are some great blogs to make you feel like you're not alone.
26. Practical Mommy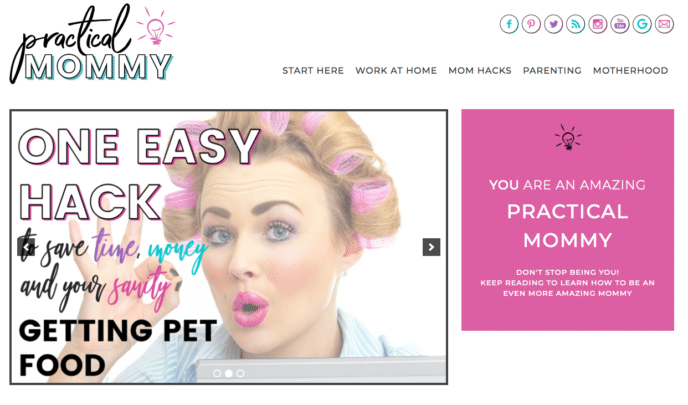 Kristen's site, Practical Mommy is my guilty pleasure. I know I've already mentioned this before, but I love getting her emails and reading her posts about being a mom. Oh, and her images are so dang cute and spot-on!
27. Smart Mom Ideas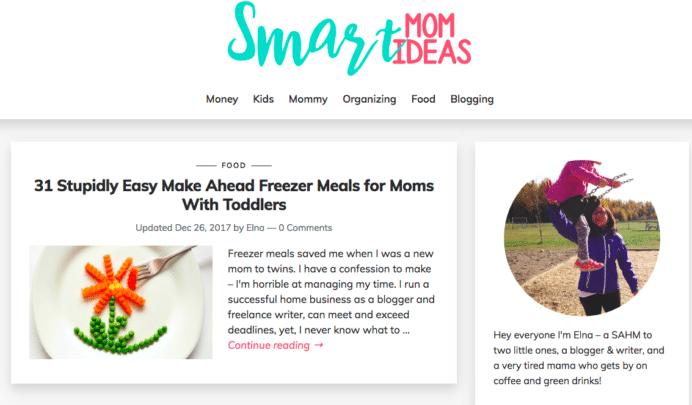 Smart Mom Ideas is my other blog! I share tips for new moms, pregnant moms and moms with little ones! From help to save or make money to helping you overcome your fear of labor, I'm here for ya!
28. No Guilt Mom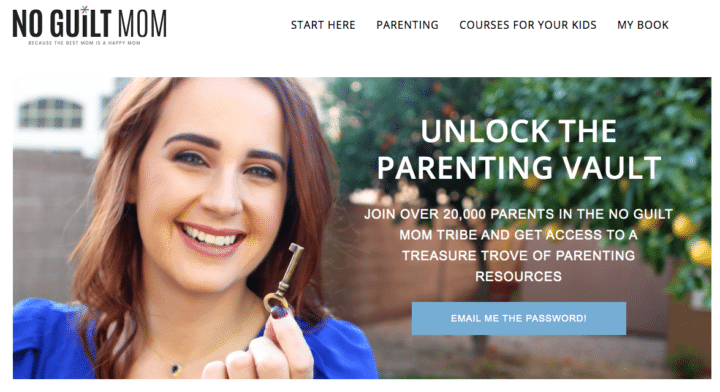 Jo Ann's site, No Guilt Mom has great posts on crafts, activities and stuff kids go through like potty training. She's very sincere and she also has a passion for looking good and chic while mothering!
29. Mommy My Way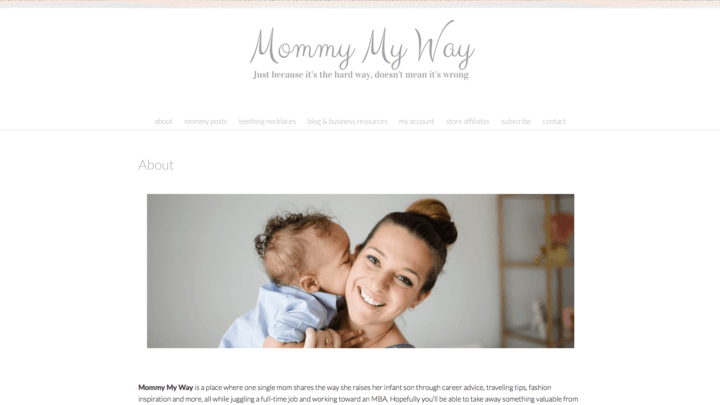 Nikki'site, Mommy My Way, talks about pregnancy, care tips and being a working mom. She also has a Facebook group and does Facebook Live sessions. She's full of resources and tips so follow her!
30. Christine Keys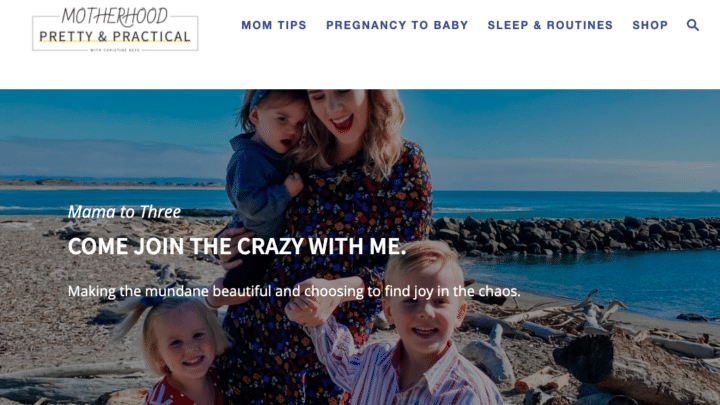 Christines's site is totally inspirational and makes you want to be the best mom possible! She's very encouraging and while her blog has a variety of posts to help mums out. I love her style so much so be sure to check out her site!
31. Imperfectly Perfect Mama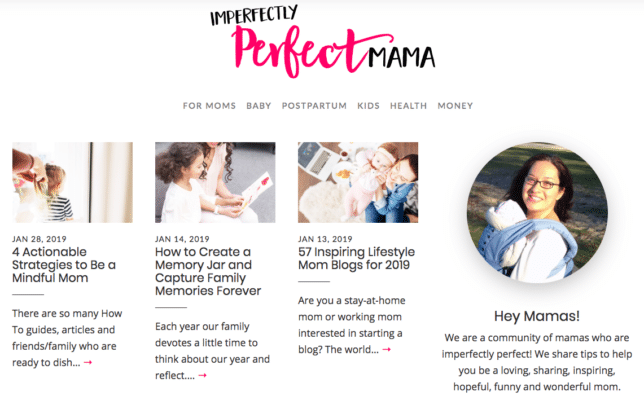 Imperfectly Perfect Mama is my mom blog that shares stories from other moms. It's an amazing resource to help with pregnancy, postpartum (like postpartum depression or anxiety), and what it's like being a mom
Best Blogs for Mompreneurs
This list will continue to grow as I learn about more awesome bloggers and useful blogs. Take some time each day and get to know these bloggers and start getting your mompreneur blog on.
If you want to be added to the list just leave a comment and let me know!