Have you been blogging for at least a year and are looking to give your pageviews an instant boost?
I've been blogging since 2014 and over the years I've learned what it takes to get instant traffic – even in 2022.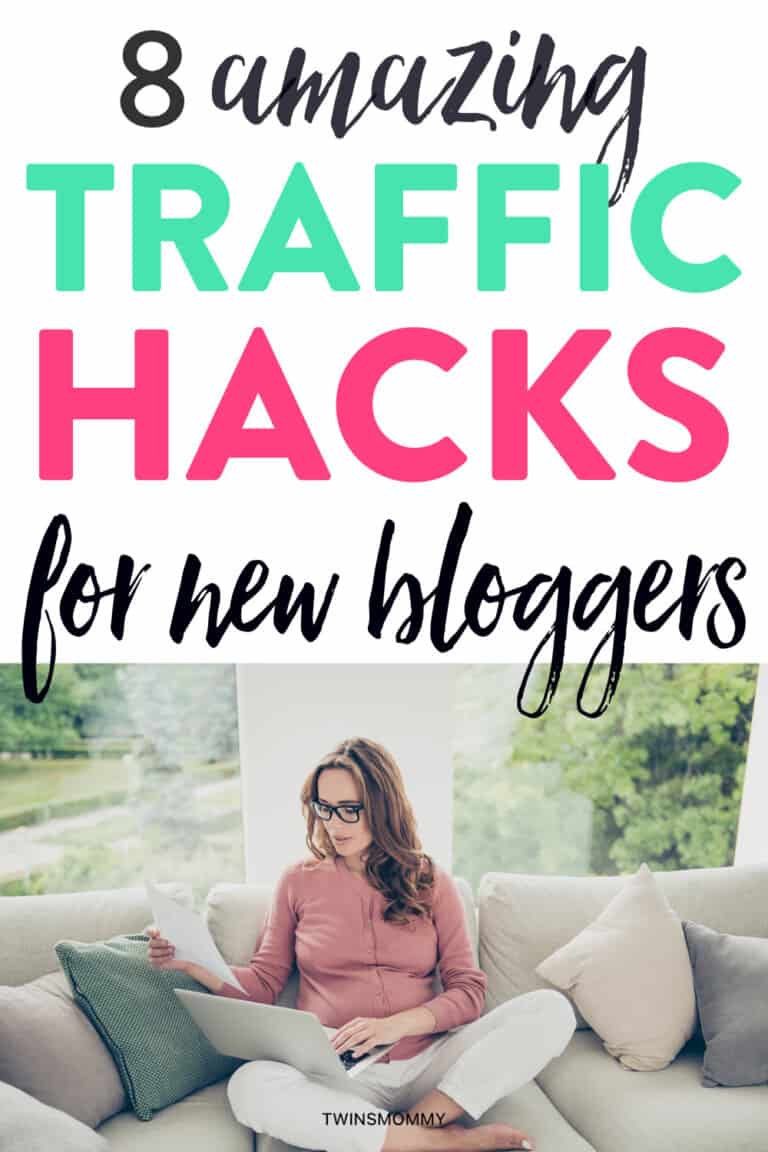 While these instant traffic boosters will take some time to set up, once you have them implemented you can expect to see an increase in your website traffic and pageviews.
But be warned, these aren't your typical "post a bunch of pins to Pinterest" type of traffic hacks.
Just like with anything else in life, you don't want to put all of your eggs into one content marketing basket.
You want to be able to make yourself known all over the internet.
While doing marketing solely on Pinterest worked pretty darn good a few years ago, it's simply not a viable option for 2022 and certainly is not an instant traffic hack.
Also, one of the things that makes these instant traffic hacks a little different are the promotional strategies.
Once you have implemented these traffic hacks, you should adhere to a promotional strategy to support these tactics.
As an example, once you publish a post you should be promoting it on social media and emailing your list to let everyone know about your new post.
You can't just push publish and pray to the content gods that everyone will magically flock to your website. You gotta put the work in!
So what are these mysterious, instant traffic hacks?
1. Use Medium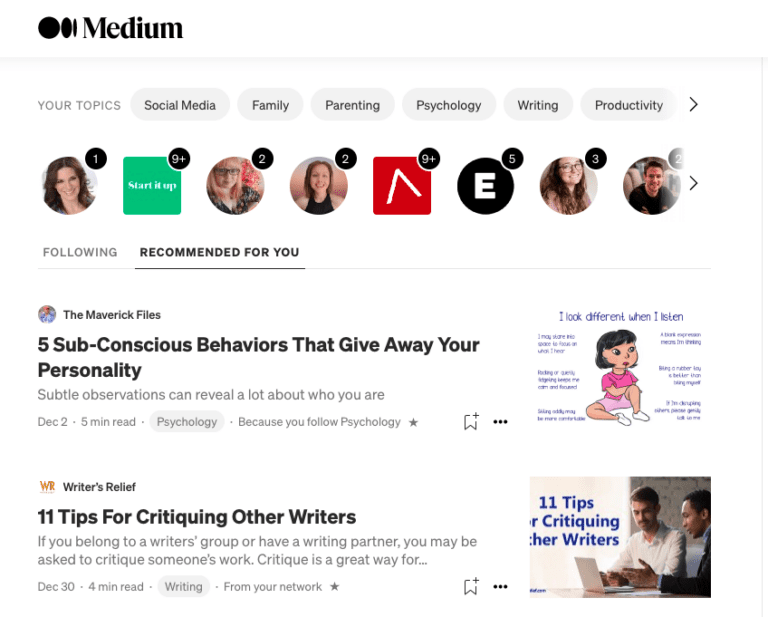 With over 100 million active readers on Medium, it is a great platform to add your older content to or get your new stuff out there.
You can repurpose your existing posts or create new content to publish on Medium.
A great way to get readers to click back to your site, rather than having them read everything on Medium, is to give them a taste and then let them know to click the link to read the rest of the article.
For example, let's say that you are writing a blog post on ways that readers can increase their blogging revenue.
Give them a taste with a juicy title like this: X of Ways to Increase Your Blog Revenue (You've Never Heard of #X). Use Medium to give your readers a snippet of what the article is about and what they are going to learn.
Then tell them that if they want to read the entire article and get details on exactly what to do, they can click on the link to read more.
Giving them a call to action will encourage them to go to your website to discover all the ways they can increase their blog revenue.
Medium has a high domain authority (or DA) which is helpful for SEO purposes and credibility.
For my Medium profile, I mostly write similar content that I do on my blog and link to relatable blog posts. This can help people come to my blog and read my post or sign up to a new freebie.
With HUGE reader base, it makes it pretty easy to distribute your content at lightning speed.
You can find content of all niches on Medium, from the lack of loyalty in today's workforce to why it is that Christmas trees smell so good and much more.
From being on Medium for years, I know that lifestyle and entertainment content prerforms the best and make the most money.
Yup! You can make money on Medium once you sign up to their parter program.
2. Guest Post on Thrive Global
Use Thrive Global to immediately get your post published and start driving traffic to your site.
Thrive Global is described as a behavior change technology platform that takes a holistic approach to increasing people's well-being and resilience.
From managing re-entry anxiety to using selective attention to reach goals, Thrive Global is all about "supporting people's physical, mental and emotional well-being in one comprehensive platform."
It uses storytelling and role models to bring its mission to the world.
But how can all this help you create instant traffic in your blog or website?
Simple, just like with platforms like Medium, their content comes from their community.
Their contributor network is an essential part of their mission and they welcome experts of all kinds to join.
They have an application process in order to join and look for stories from thought-leaders and experts.
Perhaps you are an expert in improving sleep habits or creating healthier relationships with technology, then they want to hear from you!
I use Thrive Global to grow my brand and gain a new audience.
3. Pitch to Podcasts
Podcasts for blogging are highly underrated and this is where you can come ahead and gain valuable traffic and backlinks.
There are podcasts out there that will feature you and your expertise for every type of topic.
Write about parenting topics? Check out some of these parenting podcasts.
What about gardening? There's podcasts for that too!
The great thing about podcasts is that often they will link to your blog and social profiles within their show notes.
You can even get multiple links to several of your resources when you get featured on a podcast.
Take a look at Kate Doster's Inbox Besties.
Se does an amazing job of promoting the people she interviews as well as give informational content to scale businesses.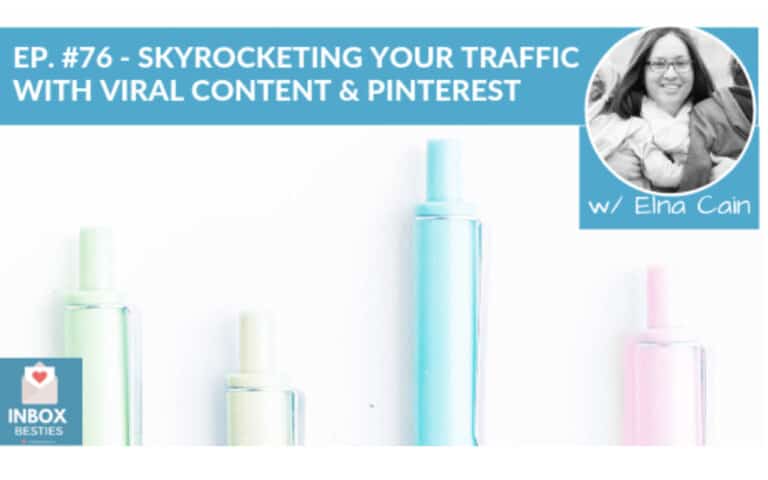 When getting featured on podcasts you can do so for several different reasons.
Got a new post that you really want to share that is full of amazing information-get on a podcast.
Got a new lead magnet and you are dying to get into the hands of new subscribers-get on a podcast.
Just launched a new course and want an infusion of anxious buyers-get on a podcast.
Want to get more people into your Facebook group-get on a podcast.
Looking to grow your YouTube channel-get on a podcast.
I think you see the pattern here.
Once you develop relationships with podcasters in your niche, you can keep going back to them again and again for free promotion!
4. Join Facebook Groups
There are TONS of Facebook groups where you can promote your latest blog post.
While this can certainly be time consuming, it is a great way to build traffic and make connections with other bloggers.
You have to be very conscious of the rules of these groups though.
For example, in my Facebook group, you can share a post in response to someone but not just a promotional post.
However, other groups might have special promotional days where you can share your content and are encouraged to share others content as well.
In either case, if you consistently answer questions with value, others will notice you and want to know more about your business.
5. Open Your Blog up to Contributors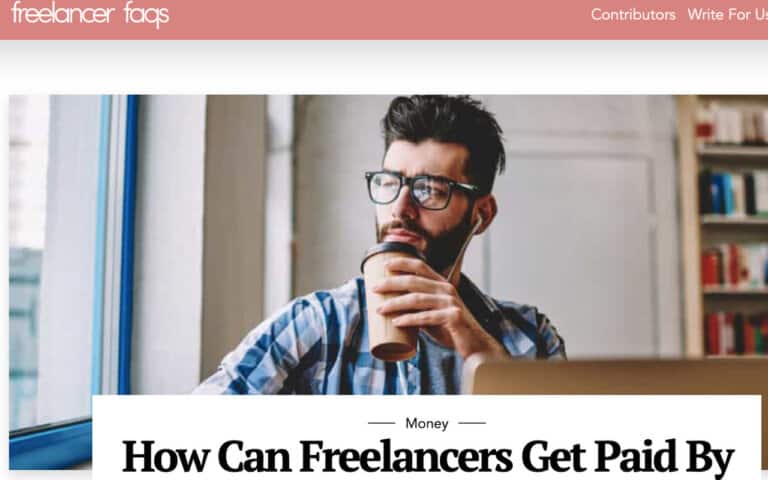 When you open up your blog to contributors, this is a great opportunity to get backlinks to your site.
If you guest post on other sites, you also have the opportunity to link back to your blog, thus building up your backlinks.
One of my writers over at FreelancerFAQs wrote a guest post for CrazyEgg and linked to FreelancerFAQs in her post (thank you!) which gives that site an incredible backlink from a high DA site.
6. Target Only Low Volume Search Keywords
As a new blogger, you can definitely try easy keywords with low traffic to help you boost your pageviews.
Low volume search keywords are ones that are getting under 100 searches a month, which makes it very easy to rank in the search engines for these keywords.
Many bloggers are using this to get instant traffic to their website.
But how do you find low volume search keywords?
Great question…
Many of the big blogs don't go after these low hanging keywords because to them it's a waste of time. But that's good news for you!
Here, Search Engine Land has outlined how to incorporate these keywords into your SEO strategy.
You can easily find keywords with low search volume using Google's keyword planner.
7. Use HARO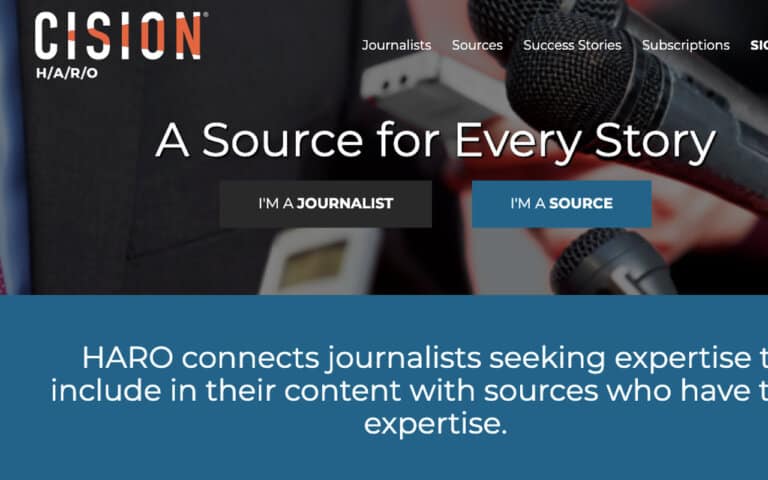 If you haven't heard of HARO, you are missing out!
HARO, or Help a Reporter Out is a great way to increase your blog traffic and domain authority.
There are many bloggers who rave about using HARO to increase their blog traffic and use it to get featured on very well known sites.
My friends over at The Savvy Couple praise using HARO for getting them press on sites like, "The Penny Hoarder, Bankrate, LifeLock, Discover Card, and many more."
It's a powerful tool to increase brand awareness and can even be used to promote product based businesses.
And, it works for my two blogs too! I've gotten wonderful backlinks to Meet Edgar, Leadpages and Tailwind.
When you sign up for HARO you will get an email with journalists looking for leads.
Sometimes they will share the source (where the content will be published) other times they will not.
They look for experts in many different areas, from finance, biotech, healthcare, business, education, entertainment, media, and so on.
From the "health benefits of purple yams," to "holiday gift guides," there are a lot of options.
Just keep in mind that this is also a rather time consuming task to go through the requests and actually give answers.
Also, just because you make a submission to HARO, does not guarantee that you will be featured.
8. Create a Resource Page
Creating a resource page is a great way to connect with other, bigger bloggers.
You can do this by linking to their resources and then letting them know that you are creating this amazing resource page, in which you have linked to their resources.
You can do this multiple ways, tag them on Twitter, reach out to them on Facebook, or just shoot them an email letting them know that you featured them and that it would be a good resource for their audience as well.
You can politely ask them to share your resource page with their audience as it would be beneficial for them.
Or, you can flip it up and make the resource page to be shared.
When I started Twins Mommy, some of my first few blog posts were resource driven. I rounded up the pest free photos or best sites to work from home.
This helped me get backlinks with others linked to my resource pages.
Instant Traffic!
Use these traffic hacks to start getting an increase in your pageviews practically overnight.
Over time you will a big difference!
Tell me in the comments what your favorite tactic is for growing your pageviews!