Are you a teacher?
Maybe you've always wanted to start a blog and held off because you didn't think you could come up with ideas on what to write about.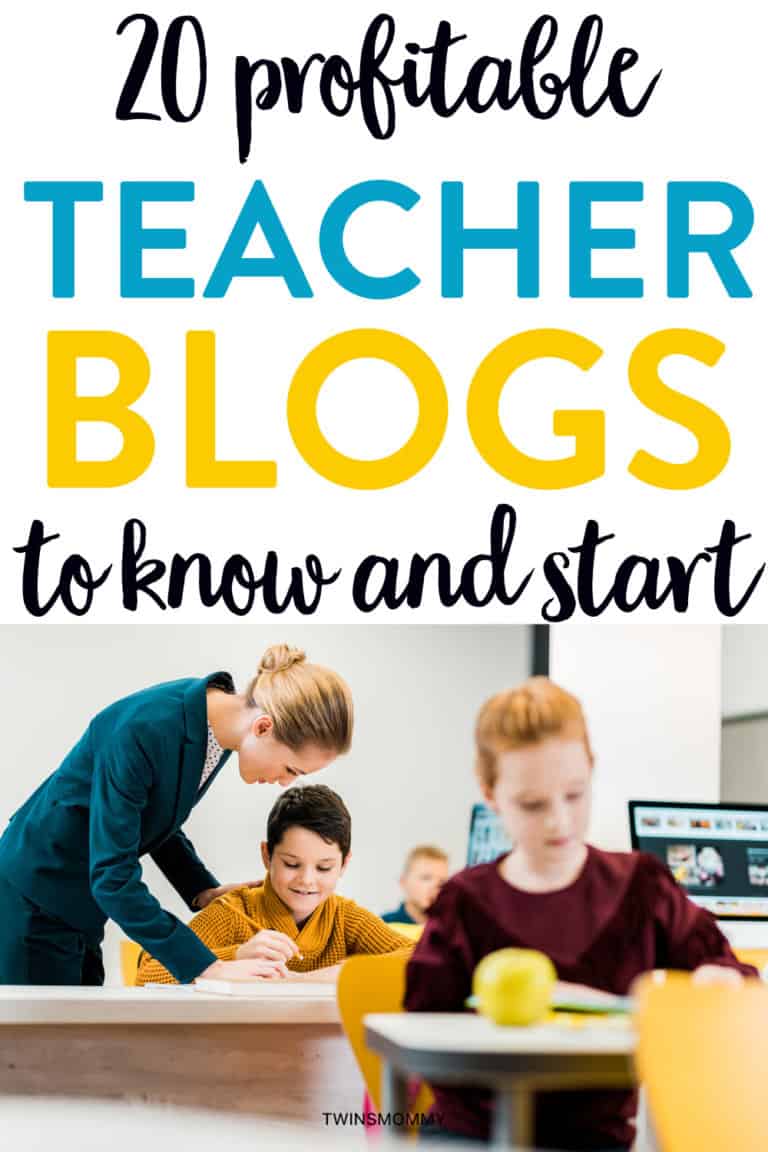 The truth is there are many types of blogs all teachers can start!
You can write about teaching, or you can write about a specific topic that interests you – and you don't have to be an expert on the subject matter to start a blog about it!
There are several types of teacher blogs out there, and it can be hard to choose the type of blog you should start.
In fact, it's probably one of the most challenging questions that a new teacher blogger has to answer!
So to help you out, I'm going to talk about ten of the most popular teacher blogs you can start.
Let's get to it!
What is a Teacher Blog?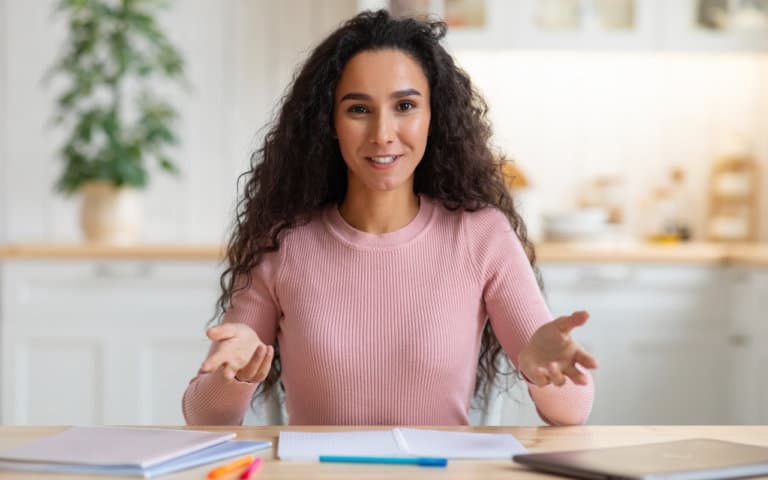 A teacher blog is a blog written by a teacher or educator, usually with the purpose of sharing their experiences, ideas, and resources related to teaching.
Teacher blogs can cover a wide range of topics, such as classroom management, lesson planning, teaching strategies, educational technology, student motivation, and much more.
Teacher blogs are a valuable resource for other teachers, students, and parents who are looking for insights and ideas on education-related topics.
Also, a teacher blog can be a platform for teachers to share their successes, challenges, and lessons learned, as well as connect with other educators and build a professional network!
If you're a teacher, this is an amazing way to share your advice, insights, and expertise to help support other teachers, parents, and students!
Popular Ideas for Teacher Blogs
Starting a teacher blog can be a great way to share your knowledge, experience, and ideas with other educators.
Here are some popular teacher blog ideas you can start.
1. Classroom Management Blog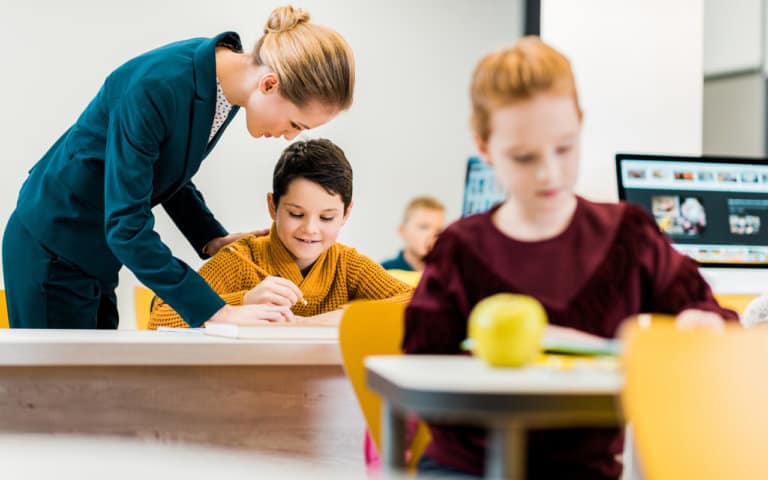 A classroom management blog is great for sharing your expertise and experience with other educators.
On this teacher blog, you can share tips and tricks for managing a classroom effectively, creating a positive classroom culture, and promoting student engagement and learning.
Just make sure you identify your specific area of expertise within classroom management!
This could include behavior management, classroom organization, creating a positive classroom culture, or any other related topics.
2. Lesson Planning and Curriculum Blog
A lesson planning and curriculum blog can be a valuable resource for educators who are looking for ideas and strategies for creating effective lesson plans and curricula.
Offer ideas for lesson plans, activities, and projects that align with current educational standards and can be used in a variety of classroom settings.
This could include creating engaging lesson plans, incorporating technology into the curriculum, or designing effective assessments.
You can also share resources and tools to help other educators with lesson planning and curriculum development, such as templates, checklists, and sample lesson plans.
3. Technology Integration Blog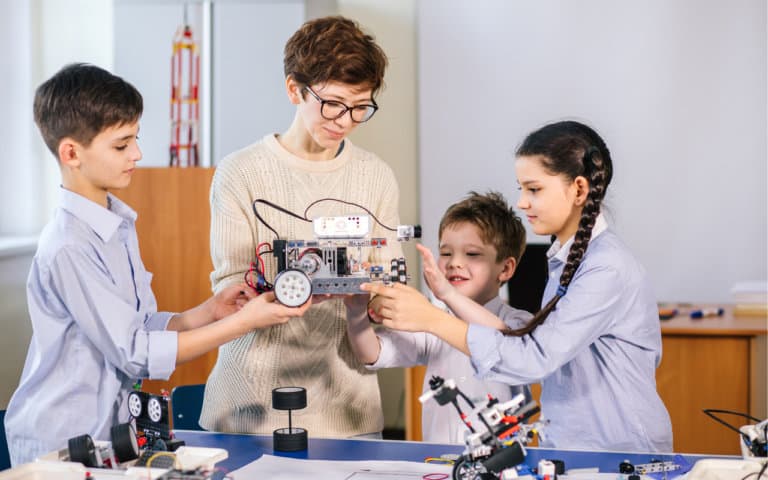 A classroom technology integration blog focuses on how to integrate technology into the classroom.
This type of teacher blog is great for sharing tips and resources for integrating technology into the classroom to enhance teaching and learning.
This could include instructional technology, educational apps, online learning platforms, or any other related topics.
You can share resources and tools that can help other educators with their technology integration, such as tutorials, reviews, and best practices.
4. Student Engagement and Motivation Blog
A student engagement and motivation blog can be an awesome source of information for teachers who are looking for ideas and strategies to increase student engagement and motivation.
On your blog, provide insights into motivating and engaging students, promoting a growth mindset, and creating a positive learning environment.
Include strategies for promoting student participation, creating a positive classroom culture, or differentiating instruction to meet the needs of all students.
5. Special Education Blog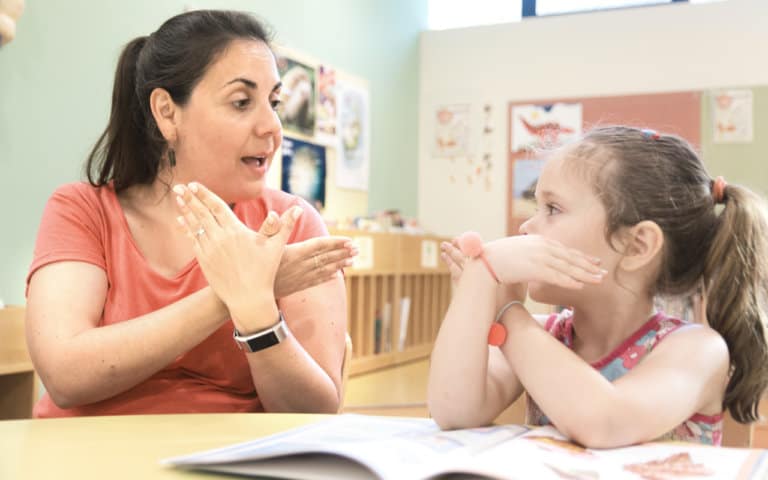 For teachers, parents, and students who are involved in special education, a special education blog would be perfect!
You can share ideas and resources for working with students who have special needs, learning disabilities, or behavioral challenges.
Your information can include teaching strategies for students with specific disabilities, understanding the special education process, or advocating for students with special needs.
6. Early Childhood Education Blog
Educators, parents and caregivers who work with young children love checking out early childhood education blogs!
Offer tips and activities for teaching young children, including preschoolers and kindergartners, in a fun and engaging way.
Your teacher blog can also include teaching strategies for specific age groups, play-based learning, language development, or social-emotional development.
7. Assessment and Evaluation Blog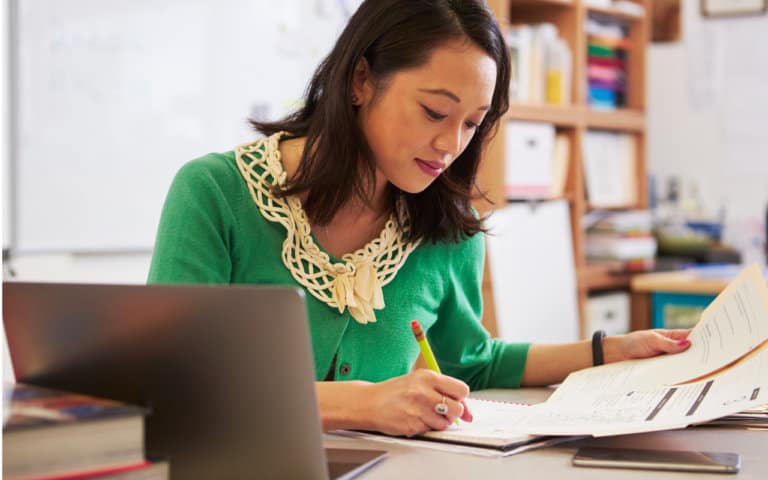 A teacher assessment and evaluation blog is a type of teacher blog that offers ideas and strategies to assess and evaluate student learning.
Make sure to provide insights and resources for creating effective assessments, evaluating student progress, and using data to improve teaching and learning.
This could include formative assessment strategies, summative assessment methods, or evaluating student growth and progress over time.
8. Professional Development Blog
A teacher professional development blog is perfect for teachers who are looking to improve their teaching skills, learn new strategies, and stay up-to-date with the latest research in the field.
Offer advice and information about advancing your professional development as a teacher, including attending conferences, pursuing advanced degrees, and staying up-to-date on the latest trends and research in education.
This could include instructional design, educational technology, classroom management, or curriculum development on your teacher blog.
9. Educational Leadership Blog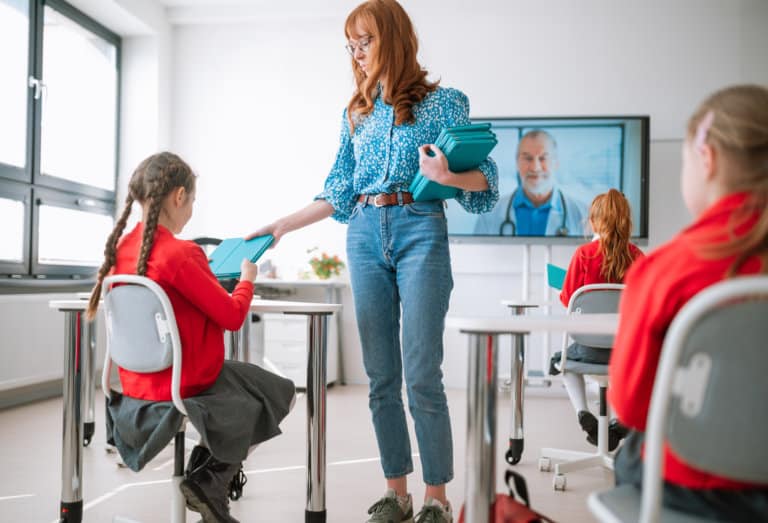 For teachers who are interested in leadership and administration in education, this type of teacher blog is invaluable!
You can share your knowledge and experience on educational leadership, including instructional leadership, teacher leadership, and school improvement.
You can also provide resources, tools, and strategies for effective leadership in education, such as leadership strategies, effective communication, strategic planning, or school culture and climate.
10. Subject-Specific Blog
A subject-specific teacher blog focuses on ideas and strategies for teaching in a specific subject area.
This could include teaching strategies, lesson plans, and resources for a specific subject such as math, science, social studies, English language arts, or a foreign language.
You can offer things like worksheets, video lessons, and more on your teacher blog.
Examples of Teacher Blogs You Need to Check Out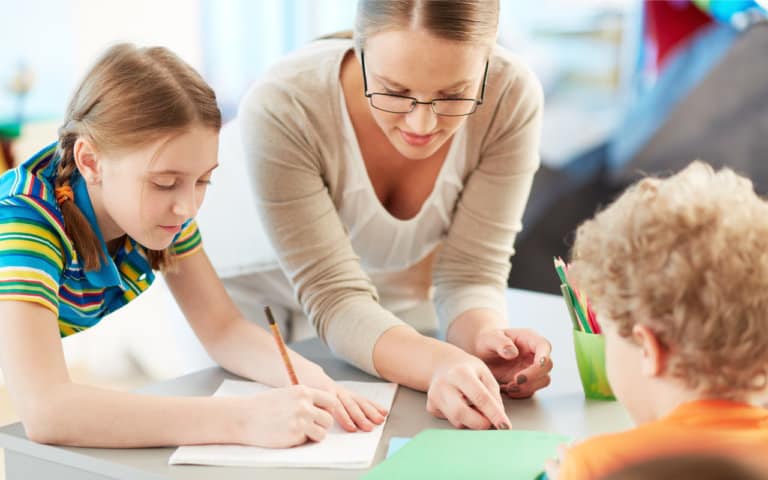 There are many teacher blogs out there covering a wide range of topics and areas of interest!
To give you an idea of how other teacher blogs are finding success, check out these examples:
11. Madly Learning
Madly Learning is an amazing teacher blog that includes tons of information about technology integration, classroom management, and student engagement.
You'll also find downloads, podcasts, videos, and more.
12. What the Teacher Wants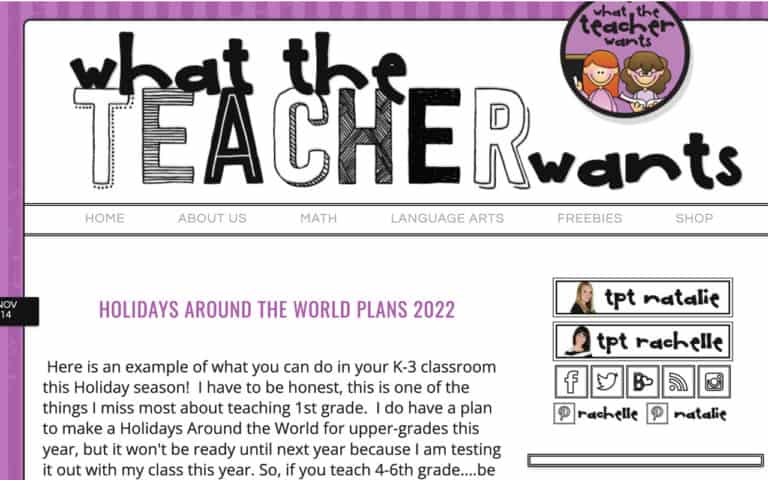 What the Teacher Wants shares tons of ideas for K-6th grade classrooms with a focus on math and language arts.
There are tons of classroom resources and printable activities.
13. Truth for Teachers
This blog, written by Angela Watson, focuses on providing resources and support for teachers, with a particular emphasis on productivity, time management, and work-life balance.
14. Inspired Elementary
Inspired Elementary is a blog all about getting young kids excited about learning through fun content, free learning activities, and classroom inspiration.
15. The Learning Network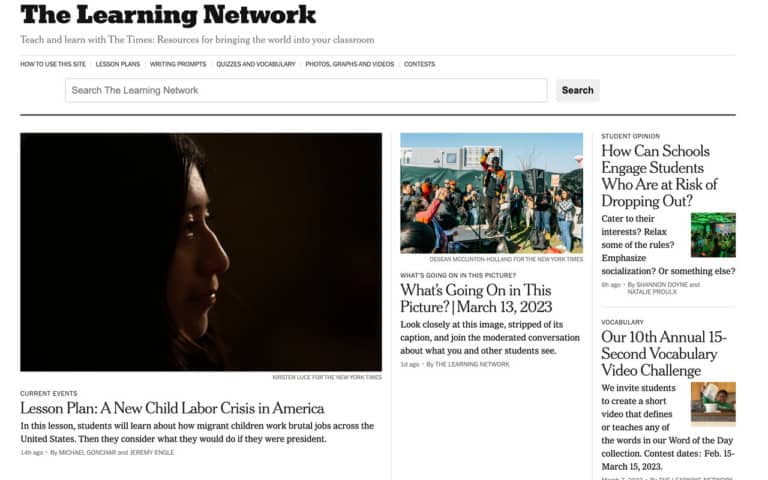 The Learning Network, created by The New York Times, provides teaching resources, lesson plans, and activities related to current events and news stories.
16. The Autism Helper
Managed by a board-certified behavior analyst, The Autism Helper is a special education blog that provides resources, curriculums, and ideas for teaching students with Autism.
17. TeachThought
TeachThought covers a wide range of topics related to education, including teaching strategies, classroom management, and technology in education.
18. All Things Assessment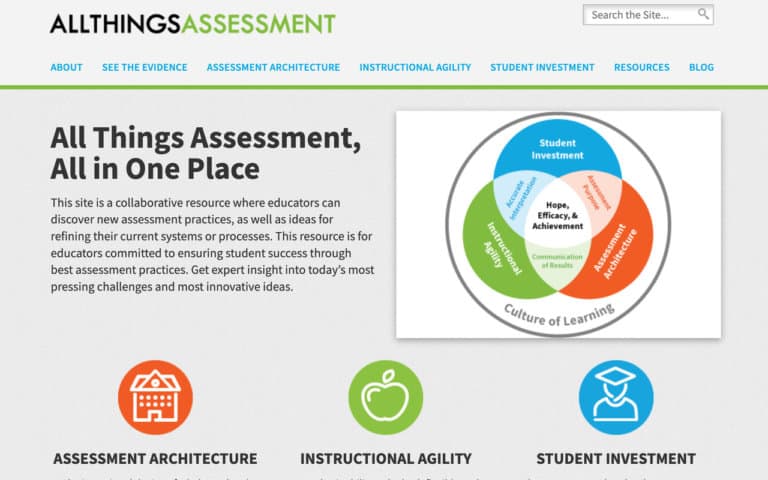 Just like the name of this teacher blog implies, All Things Assessment is all about helping teachers assess and track progress in the classroom. There is lots of great advice and resources.
19. TeacherCast
TeacherCast is a blog that offers workshops and training for teachers to advance their skills and find solutions to their needs. It also includes a podcast and tons of useful strategies.
20. Kid Activities with Alexa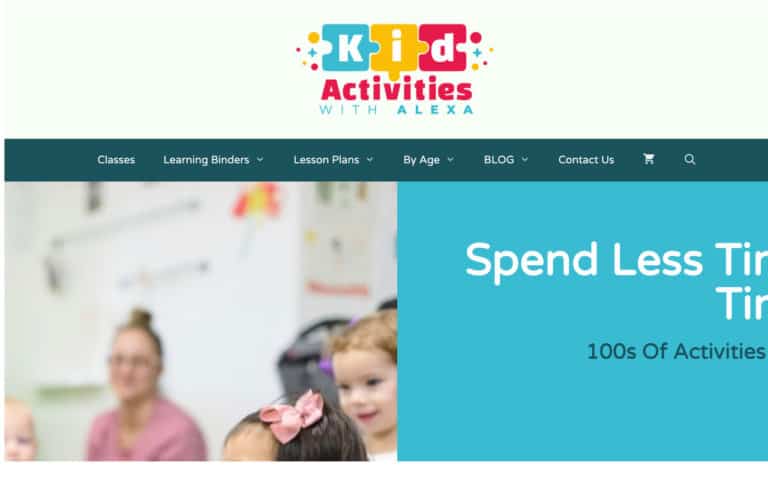 Alexa is a mom and sensory teacher that helps young children get ready to learn.
I love Alexa's colorful and fun brand and she has amazing resources for sensory tables, curriculum ideas that are messy and just overall kid activities any mom needs!
What Should You Include in Your Teacher Blog?
Starting a teacher blog can be a great way to share your experiences, ideas, and resources with other educators.
To make your teacher blog the best on the web, here are some things you should include:
1. Develop High-Quality Content
Create high-quality blog posts that are informative, engaging, and relevant to your audience.
Include practical tips, strategies, and examples of effective special education practices.
For example, if you want to round up the best educational apps to promote reading at home, then spend the time finding the best apps and use them so when you write about them, you have first-hand knowledge of it's features.
2. Use Multimedia
Use a variety of multimedia, including photos, videos, and graphics, to enhance your blog posts and make them more engaging for your readers.
Canva is an image editing app that helps you create wonderful infographics, printables, eBooks and more!
3. Share Resources
Share resources and tools that can help other educators and parents with their efforts to support students with special needs, such as lesson plans, assistive technology resources, and community support groups.
What's great about doing this is you can become an affiliate for some of these products, which will help you start making money with your teacher blog!
4. Highlight Research-Based Practices
Keep your readers up-to-date with the latest research and best practices in your niche.
If you struggling finding these resources online, guess what?
Jasper AI is a content tool to help you write content, emails, sales pages and find great sources you can plug into your blog post!
For example, I asked JasperChat for the best stats on using technology for elementary special needs children.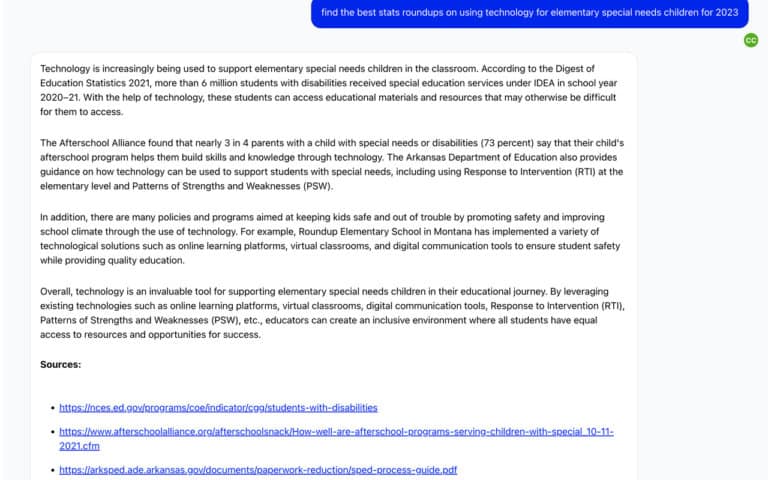 JasperChat gave me a summary and three links, with one including a PDF report!
You should also collaborate with your colleagues and administrators to ensure that your strategies align with the overall goals of your school or district.
5. Engage With Your Readers
Encourage feedback and interaction with your readers by responding to comments, asking for feedback, and creating opportunities for discussion and collaboration.
It can be as simple as at the end of a blog post asking if your readers found your tips helpful and what else to add to your list!
6. Provide Professional Development Opportunities
Provide professional development opportunities for educators, such as online courses, webinars, and workshops on special education practices.
Now, this can be a difficult thing if you never created products for your blog, but I have help for you!
Check out my masterclass on preparing you for creating products called Product Prep Masterclass!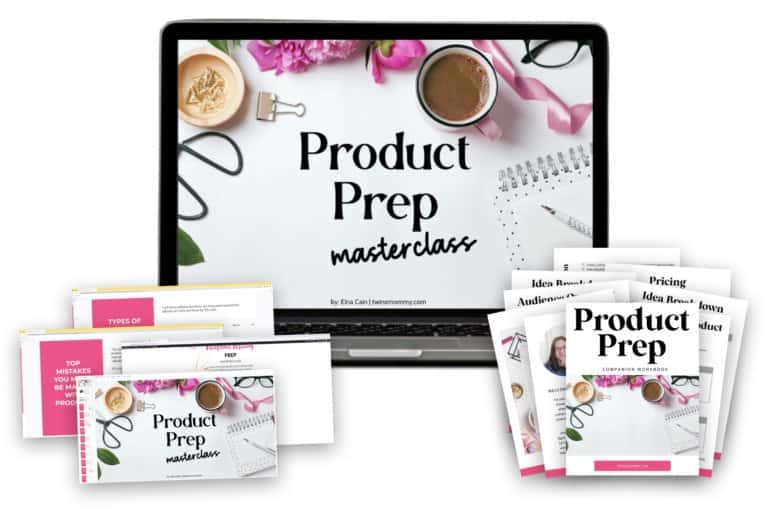 How to Start a Teacher Blog
Even though I have tons and tons of resources when it comes to starting a blog (and an awesome course for building traffic!), here is a quick rundown on how to start a teacher blog:
Choose a platform: There are many platforms available for blogging, such as WordPress, Blogger, and Wix. Choose the one that best suits your needs and preferences.
Select a domain name: Choose a name that is easy to remember and reflects the focus of your blog.
Customize your blog: Choose a template, color scheme, and design that reflect your personality and the style of your blog.
Create content: Decide what you want to write about and create content that is relevant to your target audience. You could write about teaching strategies, lesson plans, and classroom management or share personal stories and experiences.
Promote your blog: Share your blog on social media platforms, forums, and educational websites. You can also use search engine optimization (SEO) techniques to make your blog more discoverable on search engines.
Engage with your audience: Respond to comments, engage in discussions, and ask for feedback from your readers. This can help you build a loyal following and improve your blog over time.
Keep updating your blog: Regularly update your blog with fresh content to keep your readers engaged and interested. This could be weekly, bi-weekly, or monthly, depending on how often you wish to write.
Starting a teacher blog can take time and effort, but it can be a rewarding experience for you and your readers!
Can You Make Money With a Teacher Blog?
You sure can!
You can monetize your teacher blog to earn some extra income on the side by placing ads on your blog through platforms like Google AdSense and MediaVine.
These programs allow you to display ads on your teacher blog and earn money based on the number of clicks or impressions.
You can also use affiliate marketing to earn money by promoting products and services related to your niche and earning a commission on any sales you make through unique affiliate links.
Another way to make money from a blog is to write sponsored content. These are articles that brands or companies pay you to write and post that review their product or service.
Lastly, you can sell your own products!
A teacher blog is perfect for selling digital products like lesson plans, printables, and eBooks.
You can also create and sell online courses related to teaching.
The possibilities are endless!
Start a Teacher Blog Today!
After reading this post, you should have a good idea of what kind of teacher blog you want to keep and how to get started.
I hope it inspires you to start your own teacher blog!
Let me know in the comments if you have a teacher blog – I'd love to check it out!
And don't forget to pin!