Are you learning how to use Pinterest but finding that you're just making countless mistakes?
You're just not sure how Pinterest works and the best ways to use Pinterest.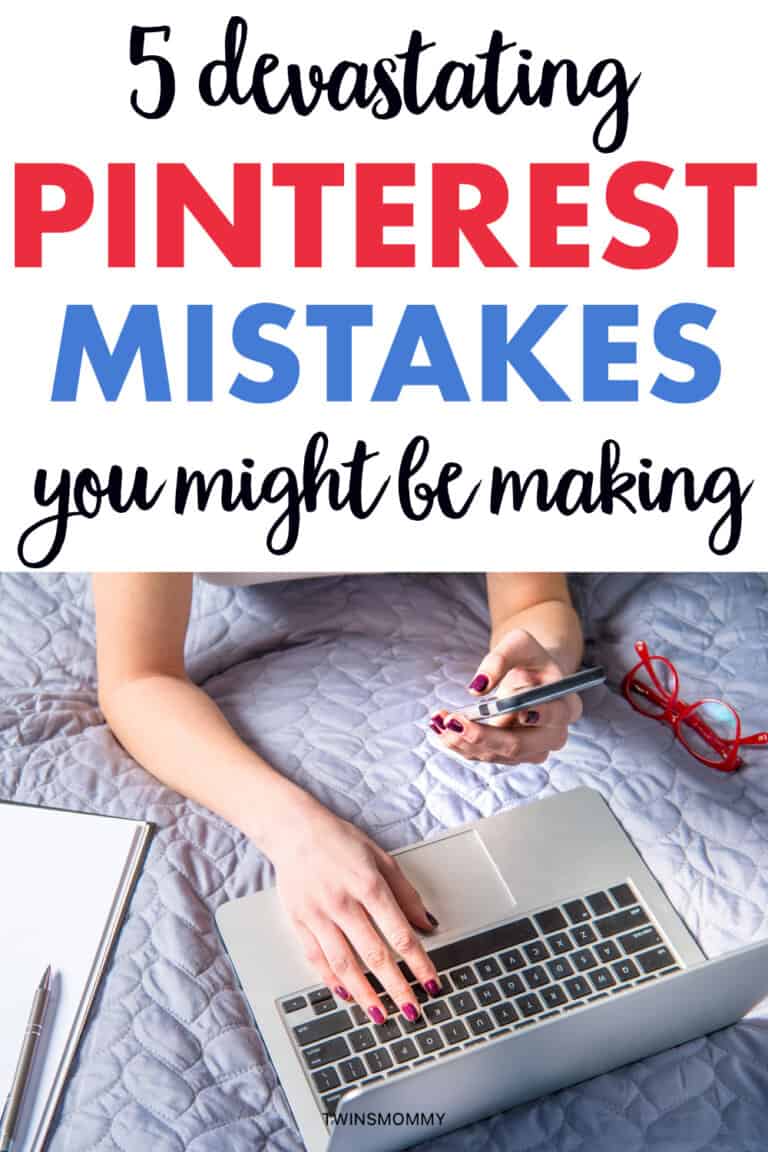 So, instead you might be making some devastating Pinterest mistakes that result in dwindling or very little traffic.
Recently, Pinterest has been changing and causing alarm for content creators, making them want to ditch this platform.
They are complaining that their pin performance is decreasing, their clicks are non-existent and their traffic is tanking.
My course, Ready Set Blog for Traffic has an in-depth module on Pinterest marketing.
I'm updating the lessons and adding brand new lessons and brand new strategies for all the changes that are happening on Pinterest.
To help you figure out Pinterest, see if you are making one of these devastating Pinterest mistakes.
How is My Pinterest Traffic in 2023?
When I first started Twins Mommy, I shared my traffic sources every month for around 10 months.
It's been a while since I shared my last Pinterest traffic report on my blog.
For 2023, my Pinterest traffic is actually steady, which I'm thrilled.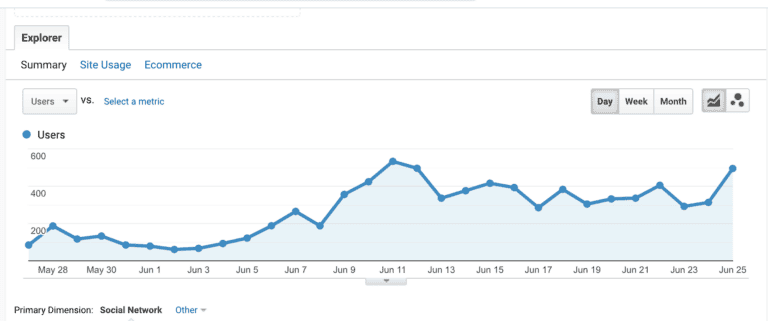 This tells me that the tactics I have been teaching in Ready Set Blog for Traffic are still holding true.
However, I still want to improve my Pinterest traffic and help other pinners if they are struggling with gaining Pinterest traffic.
1. Not Following the Pinterest Guidelines (From Pinterest)
Did you know that Pinterest posts their Community Guidelines and details their content safety policy?
You might be surprised on what Pinterest deems as "harmful, misleading, or violent content."
Topics such as: breastfeeding or essential oils falls under adult content or misleading content. Do you blog about those topics?
Pinterest says that,
"[Y]ou can save content about sexual health, breastfeeding, mastectomies, art, education and well-being with adult nudity given the non-pornographic context, but we may limit its distribution so people don't run into it accidentally."
As well, if you are in the home decor niche or renovation niche, I would avoid using "ivory" as a paint color or theme as this is a red flag word for Pinterest.
And, this can result in suppression of your pins.
This can be a reason why your Pinterest traffic is taking a hit.
Does, this mean that you can't share pins about breastfeeding?
You can, but it just means that pinners will have a harder time finding your pins.
Heather of Very Anxious Mommy, shares a lot of breastfeeding pins on her Pinterest profile.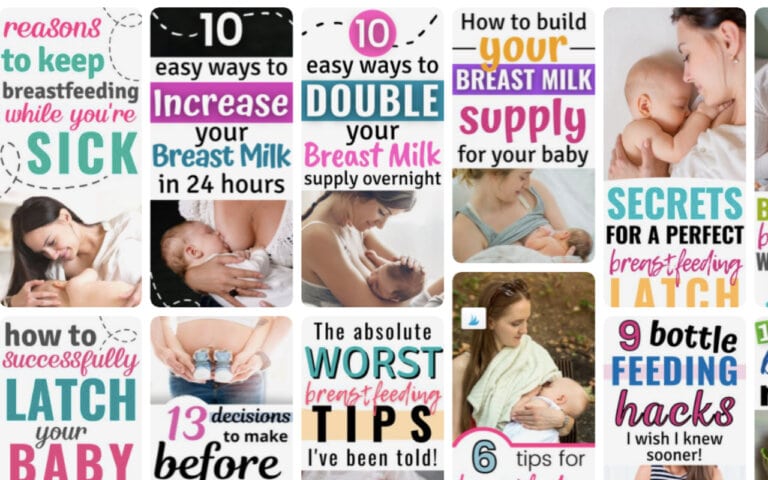 I asked her in my Facebook group if she is seeing a dip in traffic because she's pinning breastfeeding content and she said no.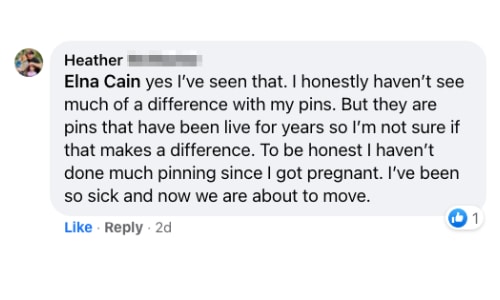 Over on my Smart Mom Ideas blog I do share breastfeeding content but I don't pin that content often.
I also think pregnancy and postpartum are topics that lean into adult type content for Pinterest. This could be why my Pinterest traffic isn't exploding for that profile.
2. Not Adapting to the New Features
To compete with Instagram and TikTok Pinterest has unveiled Idea Pins (once called Story Pins) and has recently stopped Idea pins.
Along with video pins, Idea Pins are a way to keep Pinners on the platform longer.
As a content creator we don't like that or want that, right?
We want people on social media to see our stuff and click right away for the juicy content on our blog.
Well, I'm sorry to say, but every social platform out there is trying to keep their people on their platform.
Youtube works hard at showing content we want to see on repeat, Instagram has Reels as a way for us to sit and watch Reel after Reel after Reel and now Pinterest has Idea pins so that pinners can just sit and watch pin idea after pin idea.
It's our job as a content creator to adapt to these changes or new features.
For the longest time I didn't give into Instagram Reels.
I kept hearing how other bloggers were embracing Reels and how much views they were getting and ultimately engagement they received.
When I decided to do Reels, I missed the boat on that feature and mine don't perform as well.
Youtube unveiled Youtube Shorts to compete with Reels and Tik Tok and I haven't embraced those yet or not sure if I will.
But, Idea pins…I gave in.
I wanted to see how this could work. I will share my findings in Ready Set Blog for Traffic, but so far it hasn't resulted in LESS traffic or LESS engagement on my pins.
In fact, I get Pinterest updates of thousands of people saving my pins even after I started using Idea pins.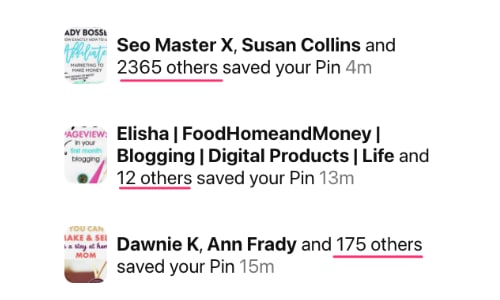 So, don't be afraid to try the new features on Pinterest even if they don't come to fruition for the platform.
3. Using Low Quality Group Boards
Over the years group boards have been deprioritized (suppressed) on Pinterest. When I'm on my feed, I find only pins from pinners' boards, not group boards.
And, for new pinners this isn't a great strategy anymore. Most newer group boards are very low or poor quality and many of them are spam.
It's nearly impossible now to get into well established and high quality group boards (that ship has sailed). While I belong to many high-quality group boards, it's something I no longer teach since it's not applicable for new pinners.
Instead, focus on your own boards and profile.
4. Trying Out Too Many Tactics
I know for many of us, when we are trying a new social media platform, we want to try every possible strategy out there, right?
For Pinterest, there are hundreds of Pinterest gurus and hundreds of Pinterest courses and hundreds of strategies and tactics to use on Pinterest like:
What do you do?
Well, you try them all at once! Then, you get upset because it doesn't work and then you don't trust the source of that information.
For me, I'm actually trying several different strategies that I'm fine-tuning for my audience, but I'm fortunate that I have more than one Pinterest profile to trey these on.
Ideally though, if you start something new on Pinterest you have to stick with it for at least one month to conclude if that tactic worked or not.
So, be patient!
5. Using Small Font or Illegible Fonts
The majority of pinners are viewing pins on mobile, so it's more important than ever before to have legible pins.
This means limiting script fonts and making your fonts larger on your pin. When I first started Pinterest marketing, I loved using a script font for all my pins….I'm surprised I grew on Pinterst because looking at these old pins, well it's hard for me to read them on my phone!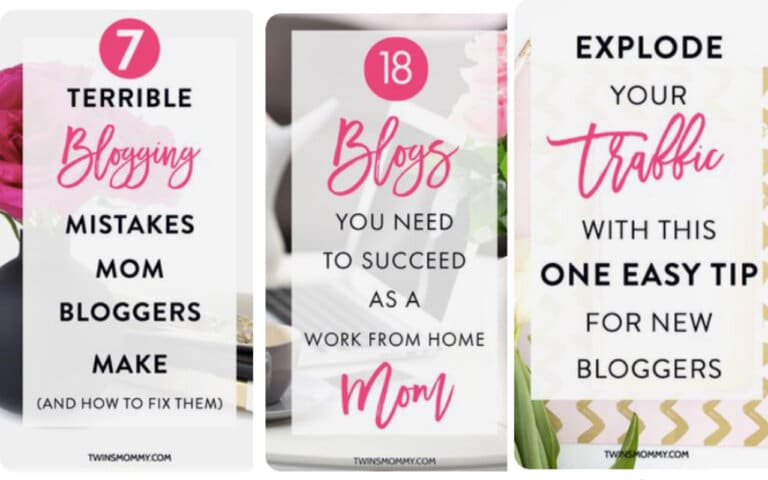 On mobile these pins are smaller and it's hard reading that script font!
Instead, what I do now with my pins is make sure I use a very legible and very large font!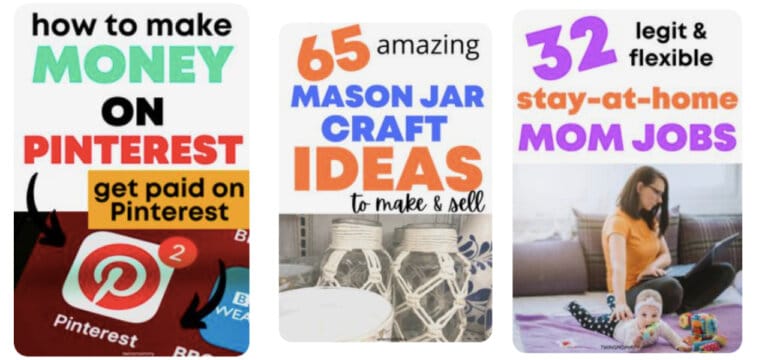 If I use a script font, I use it on non-important words.
Top Pinterest Mistakes You Might Be Making
There ya go!
Are you making these mistakes on Pinterest?
Let me know in the comments and maybe I can offer some advice! For more help check out my post on how to use Pinterest trends to gain more blog traffic.
Please pin me!