Are you looking for a way to make cash fast?
With recessions, grocery prices going up and many companies laying off workers, you want to ensure you have some extra income for these times.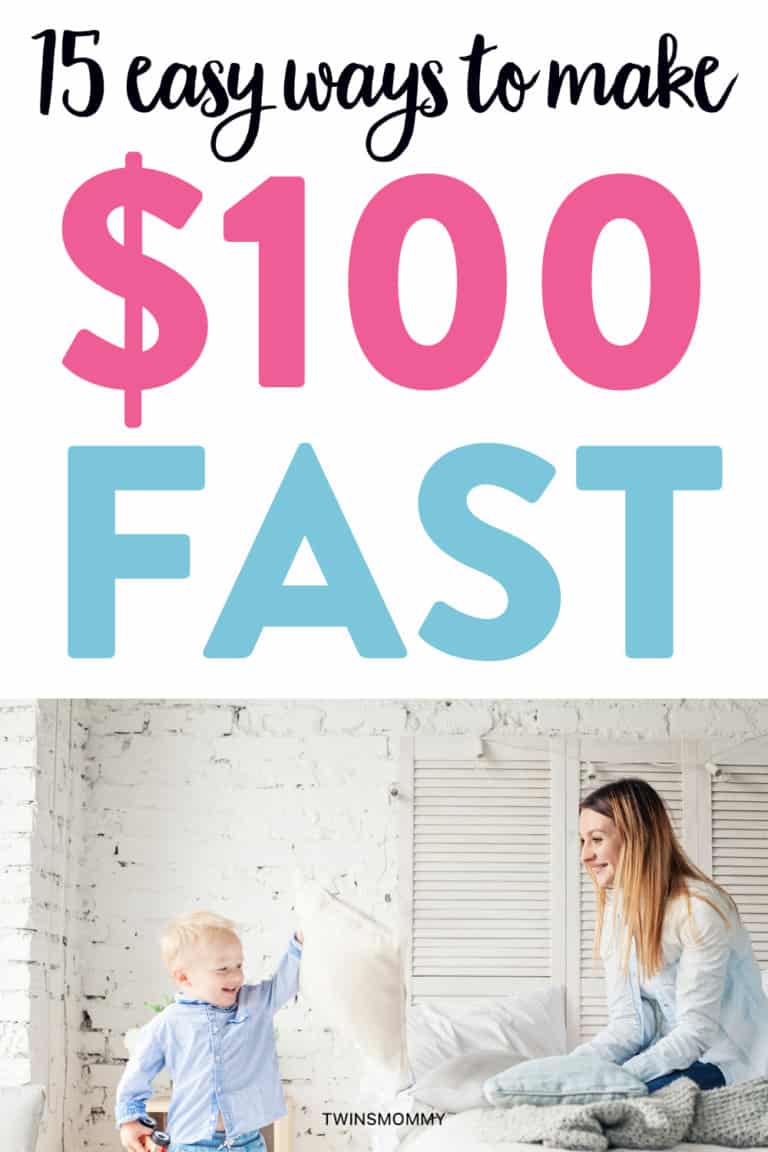 Some of the easiest ways to make $100 fast are by finding jobs online, but there are many ways you can also make money offline.
And you can even make a quick 100 bucks if you're a kid!
While some jobs do require a certain level of skills, such as becoming a freelancer, other tasks just require you complete them (like online surveys).
And in this post, I'll show you how to make this money quickly!
So, here are a few ways to make some quick cash (and even more than $100 too).
You can start making money fast today – and yes, it is possible by not even having a job!
How to Make $100 Fast Online
A lot of people are looking for ways to make extra cash from home. Thankfully, we live in a day and age where doing so is super easy!
Here are some ways you can make $100 fast online.
1. Get Into Freelancing
Freelancing is a great way to make money online.
You can work from home, set your own hours and earn as much or as little as you want.
You can choose from many different types of freelance jobs: writing articles for websites, editing photos for advertisements and magazines, and designing logos or web pages for businesses (just to name a few).
The best part about freelancing is that it's flexible!
You can schedule your freelancing tasks according to your schedule.
And to do it free:
Use Medium to write a few blog posts as samples. These should have stats and facts that make them credible and likely to be on a business blog.
Use Gmail to create a professional email address. Your first and last name or variation is sufficient.
Set up PayPal and create an invoice template. You can use Canva or use whatever is built in!
Use job boards to find jobs. This is the quickest way to start earning your first $100 fast! Check out this guide here.
2. Complete Online Surveys
Online surveys are a great way to make money online.
They're easy and fun, and you can do them from your own home!
There are many different websites that will pay you for taking their surveys. Some of the best sites include:
Swagbucks – This popular survey site also pays users for watching videos, shopping, and searching the web. You can redeem your rewards for cash or gift cards.
Survey Junkie – Survey Junkie pays users for taking surveys on a variety of topics, including product opinions and market research. You can redeem your rewards for cash via PayPal or e-gift cards.
Toluna – Toluna offers surveys on various topics and opportunities to test products and earn rewards. You can redeem your rewards for cash via PayPal, gift cards, or other rewards.
While these survey sites are legitimate, they may not always have surveys available, and the pay may vary.
It's important to read the terms and conditions carefully and avoid any survey site that requires you to pay to participate.
3. Do Odd Jobs on TaskRabbit, Fiverr, and More
TaskRabbit, Fiverr, and other online platforms are great places to find odd jobs.
You can make good money doing these tasks, which include things like cleaning houses and driving people around town.
You can also get paid to do more creative things like designing logos or creating graphics for businesses.
4. Do Small Tasks on Amazon Mechanical Turk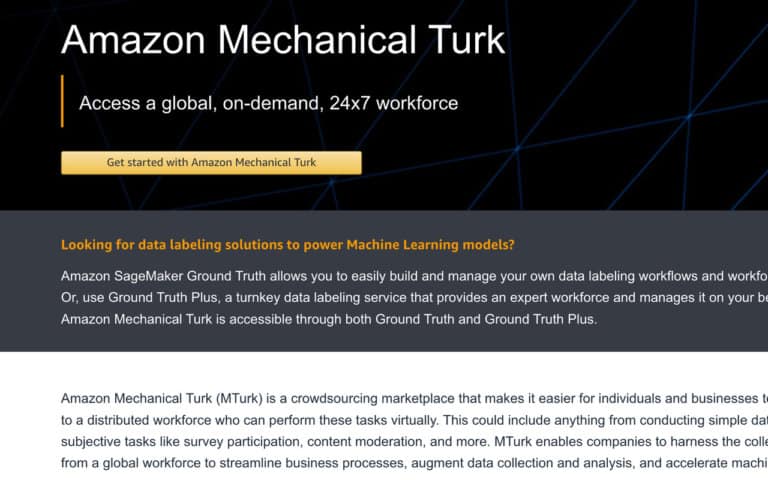 If you're looking to make $100 fast online, Amazon Mechanical Turk is a great option.
It's an online platform where companies post small tasks that users can complete in their spare time.
You'll be paid between $0.05 and $5 per task (the average payout is $2), but there are thousands of tasks available, and it's super easy to get started – all you need is an internet connection!
It's also important to note that Amazon Mechanical Turk can be used by anyone who wants some extra cash on the side or even full-time employees who want their own side hustle income stream without sacrificing their current salary.
5. Become a Virtual Assistant
To make $100 fast online, you can offer your services as a virtual assistant on websites such as Zirtual or Fancy Hands.
Becoming a virtual assistant requires a combination of skills, experience, and a willingness to learn. Here are some steps to help you become a virtual assistant:
Identify your skills – Consider what skills you have that are valuable to businesses or individuals. Common skills needed for virtual assistant roles include administrative, marketing, social media, and technical skills.
Build your portfolio – Create a portfolio that showcases your skills, experience, and achievements. Include examples of your work, such as writing samples or social media posts.
Look for virtual assistant job opportunities – There are many online job boards and websites that list virtual assistant positions. Some popular ones include Upwork, Freelancer, Zirtual, and Fancy Hands.
Make sure you apply for positions that match your skills and experience!
6. Offer Online Tutoring Services
Online tutoring services can be a great way to make money while helping students improve their academic performance.
Start by identifying your expertise and the level of education you are comfortable teaching.
You can then use a platform like TutorMe and Chegg to connect with students, or you can create your own site to offer your services.
Set your rates based on your experience and the market demand. You can figure this out by looking at the rates of other tutors.
Don't forget to promote your services by sharing them on social media!
How to Make $100 Fast as a Kid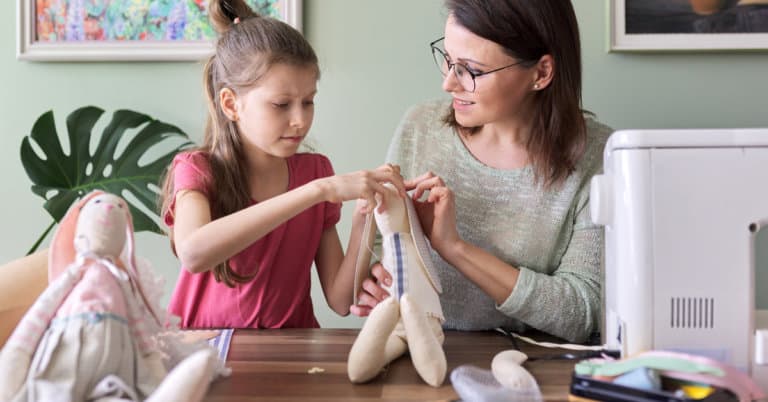 If you're a kid who wants to make $100 fast, or your own child is looking to earn some cash, there are many opportunities out there for young people!
7. Do Odd Jobs Around the Neighborhood
To make $100 fast as a kid, offer to do add jobs for neighbors or family members, such as:
Mowing lawns
Pet sitting
Dog walking
House cleaning
Snow clearing
Tending gardens
You can post flyers or advertise your services on social media – or have your parents spread the word throughout the neighborhood.
8. Do Chores At Home
Doing chores at home can be an awesome way to make 100 bucks fast!
Here are some steps to help you make money doing chores at home:
Identify the chores you can do – Consider what chores you can do at home that your family members may be willing to pay you for. This could include tasks like cleaning the bathroom, washing dishes, or doing laundry.
Negotiate payment – Discuss with your family members how much they are willing to pay for each chore. Negotiate a fair rate based on the difficulty and time required to complete each task.
Set up a schedule – Create a schedule that outlines the chores you will do and when you will do them. Stick to the schedule to ensure that you complete all the tasks on time.
Keep track of your work – Keep track of the chores you have completed and the payment you have received. Use a notebook or spreadsheet to help you stay organized.
Expand your services – If you are successful in completing your chores, consider expanding your services. You can offer to do more complex tasks such as gardening or home repairs.
Be responsible and reliable, and always complete your work to the best of your ability – this way, you can make some money fast!
9. Sell Your Old Toys/Make Toys
Find out if your old toys are still in good condition. Then, you can sell the toys online or at a garage sale.
Take a look at what similar toys are selling online before deciding on this step.
And if you want, you can try your hand at knitting, sewing or crocheting to make stuffies! Get your mom to help too and make this a family business!
If there aren't many people willing to buy that type of toy right now, then there probably won't be much demand for yours either!
10. Babysit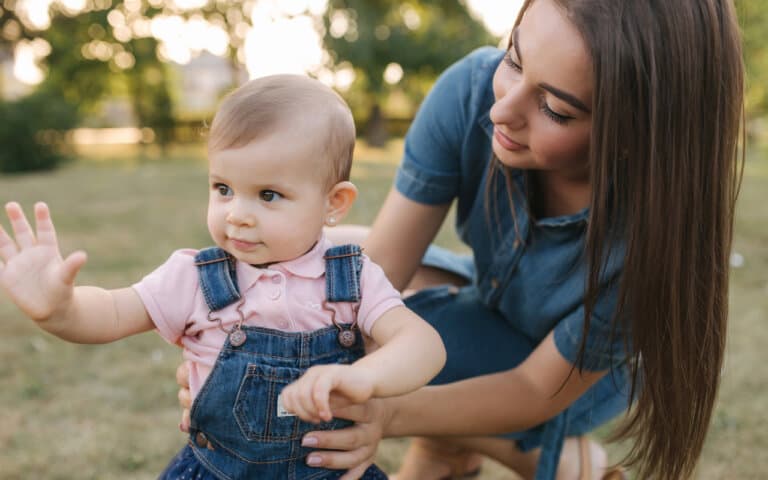 Babysitting is a classic way to make money as a kid! As long as you are old enough, it's a great way to make 100 bucks fast.
You can start by babysitting for friends and family to get some skills and experience. You can then have them provide you with references to find more jobs!
Also, consider getting certified in CPR and first aid. You can also take a babysitting course to help you prepare for this job.
Set your rates, advertise your services, and have fun making some money!
11. Start a YouTube Channel
You can make money from your YouTube channel in a number of ways.
First, you can earn money from advertising.
When people watch your videos, they'll see ads on them – and if the advertiser pays enough money to YouTube or Google (the parent company), then you get a cut of that advertising revenue.
You don't have control over which ads appear on your videos. It's up to the advertisers themselves whether they want their brand associated with yours and what kinds of products they'd like advertised during each viewing session.
Second, if you have an established following and lots of subscribers, many companies will pay you directly for sponsored content.
That is, endorsing their product or service in exchange for some kind of compensation (like cash).
This kind of deal isn't common unless someone knows who exactly has millions of views on YouTube because it costs more than just paying for an ad space but still makes sense when done right!
Especially if there are millions watching those videos every day.
How to Make $100 Fast Without a Job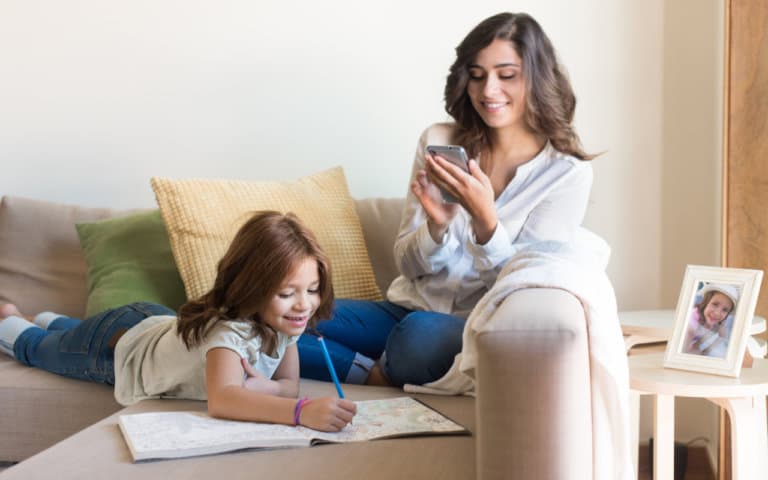 Can you make $100 fast without a job?
You sure can!
If you're willing to put in the time and effort and have some patience, you'll have more than enough money in no time at all!
12. Sell Your Old Stuff
Selling your old stuff online is one of the easiest ways to make some quick cash.
If you have any items lying around that are no longer of use, then it's time to sell them!
You can sell your items in several places, including eBay and Craigslist.
If you want to make sure that the buyer gets what they expect out of their purchase and you get paid quickly, then make sure that all photos are clear and descriptions concise.
13. Rent Out Spare Space in Your Home
Airbnb is one of the best ways to earn money fast, especially if you live in an area that has a lot of tourists who are looking for a place to stay.
It's not just about renting out your spare room or couch – you can also rent out your entire home!
And if you have an extra room in your home that isn't being used, then this is perfect for earning some extra cash without having to deal with any additional cleaning or maintenance work afterward.
14. Become a Mystery Shopper
A mystery shopper is a person who is hired by companies to act as regular customers and visit their stores, restaurants, or other businesses to assess the quality of their products, services, and customer experience.
The mystery shopper is typically given a set of instructions or a questionnaire to follow, which details what to observe and report on during their visit.
Mystery shopping is a popular part-time job for people who enjoy shopping and have good observational and writing skills!
However, it's important to note that there are many scams in the mystery shopping industry, so it's important to only work with reputable mystery shopping companies and avoid any opportunities that require you to pay to participate.
15. Participate in Focus Groups
A focus group is a group of people who come together to discuss their opinions on a topic.
They are usually paid for their time, ranging from $50 to $100 per hour (although some companies will pay you more).
There are many ways to find focus groups in your area through companies that offer these services or by word of mouth.
Before attending your first focus group session, make sure that you have all the necessary materials prepared so that nothing gets in the way of earning money fast!
Make $100 Fast Right Now!
As long as you get yourself out there and keep after new opportunities, you should be able to find something that's worth your time.
In the end, it's all about making things happen.
If you want to make $100 fast, start looking for it today!
Do you have any ideas for making a quick 100 bucks? Drop your ideas in the comments!